These sisters do everything together—including men.
This unusual poster was made to promote the Nikkatsu Studios roman porno flick Yogisha no Onna, starring Mari Tanaka, one of hardest working women on Nikkatsu's roster. She made eighteen films from 1971 to '73, streaking like a comet across the sexploitation firmament. In Yogisha no Onna she stars as an obviously disturbed woman living with her sister Keiko Tsuzuki in a big, Western style house with their invalid father. The sisters have a love-hate relationship. The love: they share baths. The hate: they share a man. The latter occurs after their father finds Tsuzuki what he thinks is a suitable fiancée, jealousy results, and Tanaka decides that what's good for the sis is good for the sibling. Where does it all lead? If you want the answer you'll have to find out for yourself. We'll just say that as a somewhat early film from the roman porno cycle, Yogisha no Onna is neither unbearably weird nor unconscionably misogynistic, though it's not exactly a portrait of normal social adjustment either. It's possible serious fans of the genre will find the movie too tame, but personally, considering where some of the subsequent roman pornos went, tame was just fine with us. Yogisha no Onna premiered in Japan today in 1972.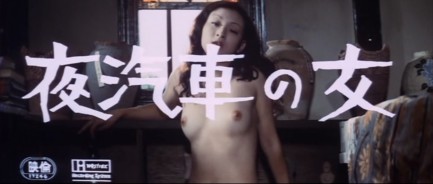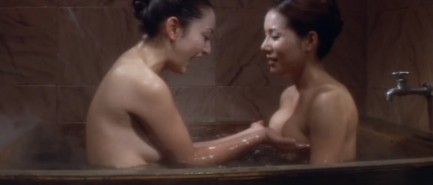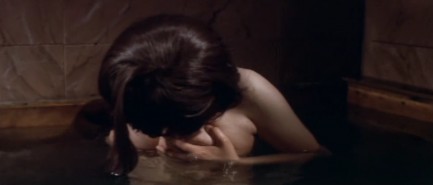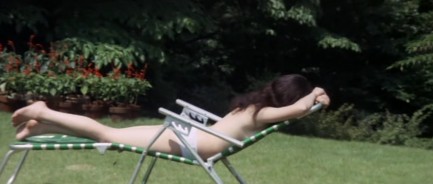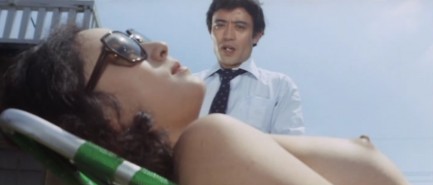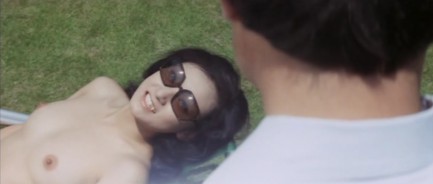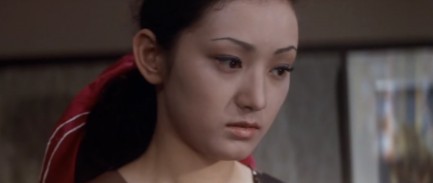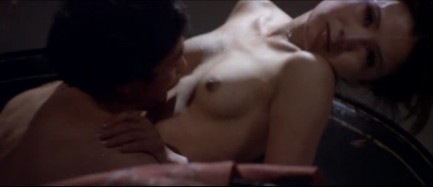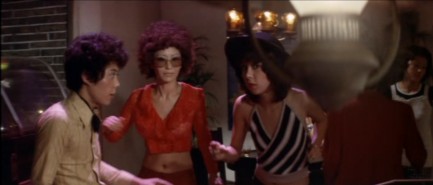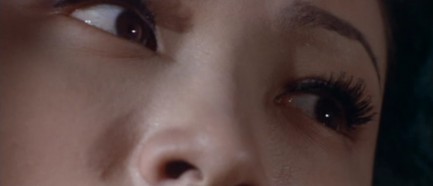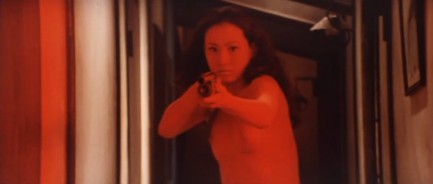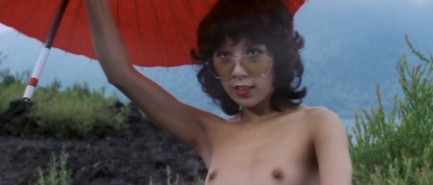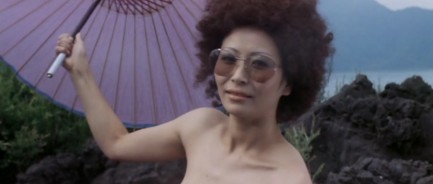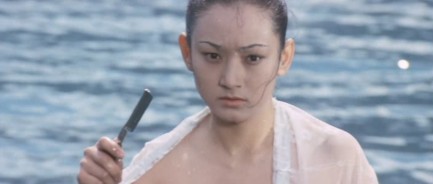 ---
Tanaka and company roll the dice and all kinds of craps happen.
This poster was made to promote the samurai actioner Sengoku rokku hayate no onnatachi, known in English internationally as The Naked Seven, starring the wonderful Mari Tanaka, along with Michiyo Mako, Yuri Yamashina, and others. Tanaka plays Eno, leader of a gang of seven female bandits roaming the countryside of Edo era Japan ambushing and stealing to survive. Tanaka hooks up with a samurai and helps him rob 120 rifles from a powerful warlord, at which point she and her bandit cohort are blamed. Realizing they're in the very deepest shit, they head for the hills with the warlord's bad men—one of whom is indescribably worse than the rest—in hot pursuit. Tanaka has a sanctuary in mind, but ultimately she and her gang of deadlies may have to make a final stand with those rifles.
We assumed The Naked Seven was a samurai actioner, and it is, sort of, but genetically it's really a roman porno. The movie's alternate English title (which we didn't know until afterward) gives it away: Civil War Rock: Hurricane Girls! The Japanese word "sengoku," from the film's official title, refers to the Sengoku Era in Japan, a time of violent upheaval also known as the Warring States Period, so the civil war reference in the alternate English title makes sense. Plus director Yasuharu Hasebe would make a string of roman porno flicks in the next several years, including Sukeban Deka: Dirty Mary and Maruhi honeymoon: Boko ressha, which, terrifyingly, is aka Secret Honeymoon: Rape Train. Even without knowing all that, the roman porno thought process behind The Naked Seven became clear as the pursuit unfolded in occasionally shocking fashion.
We thought we'd jettisoned roman pornos after the last effort we watched, but that Naked Seven title fooled us. It's obviously a play on The Magnificent Seven—but naked!—and yup, unclothed debauchery fit for a Game of Thrones episode abounds. There's also a sequence in which Tanaka's entire gang is waylaid bathing in a stream and have to flee bare-assed into the woods. They escape, though it's logistically unlikely. Similarly, roman porno chased us and caught us unawares, metaphorically naked in a streaming. Escape from our waylaying was as logistically easy as pressing stop, but we forged ahead until the end, and we did it for you. Here's the upshot. The period setting helps set the movie apart, so we consider it a passable effort from Nikkatsu Studios. Thankfully, it's not as shocking as some roman pornos, but proceed carefully—there are still scary things in the woods. Sengoku rokku hayate no onnatachi premiered in Japan today in 1972.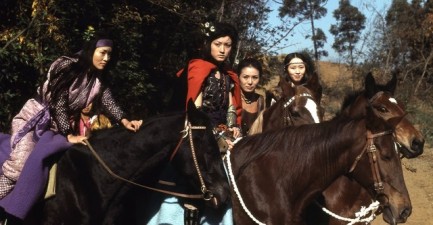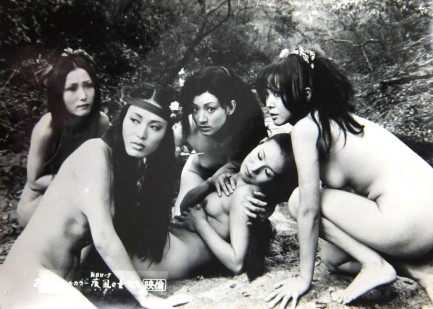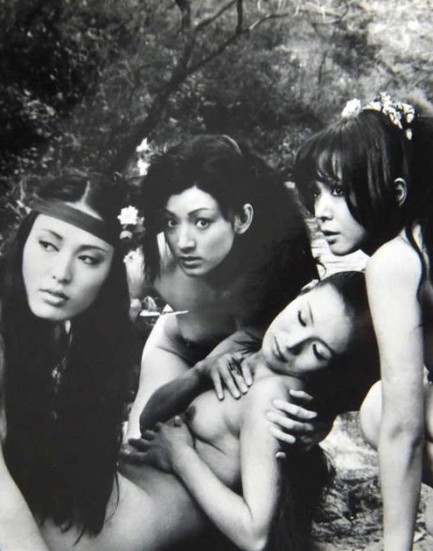 ---