It isn't the wind making that howling noise.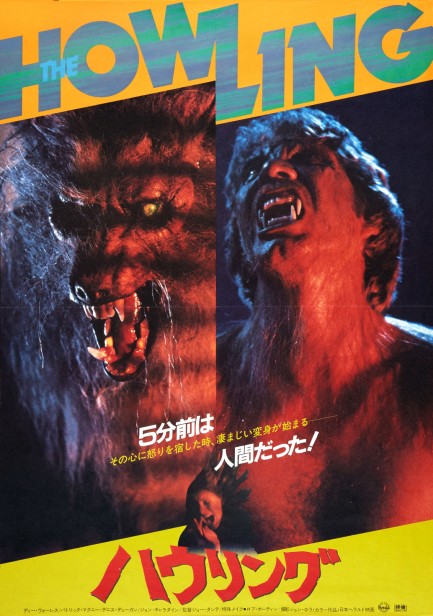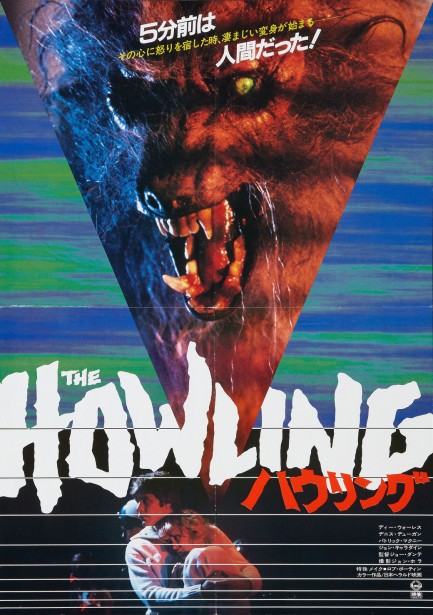 Above you see two colorful Japanese posters for The Howling, Joe Dante's 1981 werewolf thriller starring Dee Stone, Patrick Macnee, and Invasion of the Body Snatchers hero Kevin McCarthy. As werewolf movies go, The Howling was a bit of a gamechanger simply because the principle werewolf was more terrifying than any that had been put on screen to that point. It looks more than anything like a ten-foot tall Wile E. Coyote, with a long crooked snout, and devilish ears that stick out from its head like horns. Covered with wiry hair and perched upon long canine legs like a walking dog, the brute physicality of this beast is cringe inducing. On the other hand, the ancillary werewolves might make you laugh. The filmmakers obviously wanted to genderize the creatures, which led to the idea of making the female wolves somehow cute. Instead they end up looking like Ewoks. The giallo-styled soundtrack might also be jarring for modern audiences. We love it, even though it's right in your face like doggie breath.
But the film is definitely worth watching these thirty-six years later. The plot involves a television reporter whose investigation into serial killings in New York City result in her—seemingly in random fashion—spending time in a rural retreat to recover from emotional trauma. There she realizes a coven of werewolves rules the woods. Dante went for a slow build-up to the big reveal, and when that first encounter came it forever recalibrated the werewolf genre. Today some of the balloon effects may look quaint, but objectively they're more visceral than anything computer graphics have managed thus far. Other effects, including a brief animation, aren't as convincing, but no movie is perfect. The Howling is a landmark, and our only regret is we were never able to see it in a cinema (though that may change if ever our local horror festival screens it). The film premiered in the U.S. in March 1981, and first howled across Japan today the same year.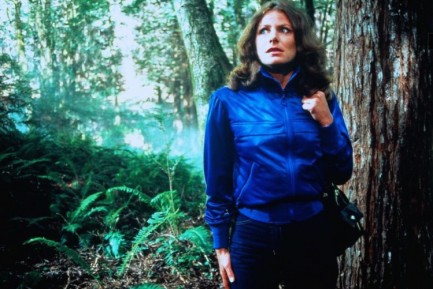 In retrospect, maybe this solo hiking trip wasn't the best idea. Oh well, I'll be fine. But next year: Burning Man.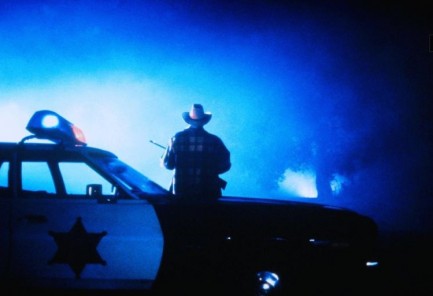 Hmm. So she disappeared down there in that bizarre nimbus of light? I think it's about time for my donut break.
Okay, okay! Let me just find the leash and we'll go. Geez—sometimes I can't tell who's the owner and who's the pet.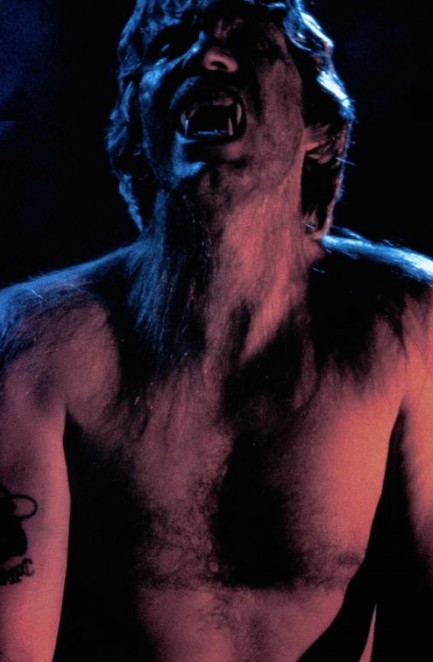 Arooooooo! Bacon! Bacon! Bacon! Baaaaacooooon!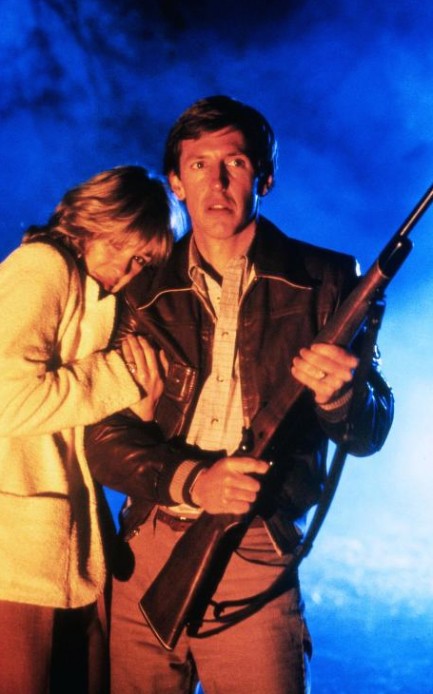 So, you loaded this with the silver bullets, right? Right? Baby, did you hear me?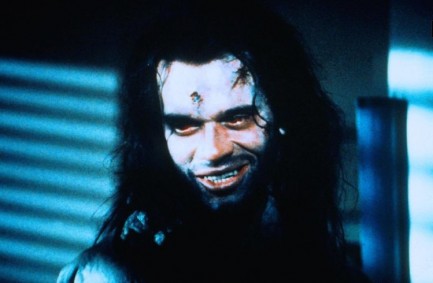 Well, the thing is, werewolfing helps me relax. Fronting my speedmetal band is really stressful.
I think the night went bad after the third Jäger shot. Could be worse, though. Garth got a tribal tattoo on his calf.
Man, these beasts are seriously horr— Whoa. Single white werewolf at twelve o'clock. Bitch got some fucked up teeth but I can work with that.


---
In one instant Montgomery Clift's life changed forever.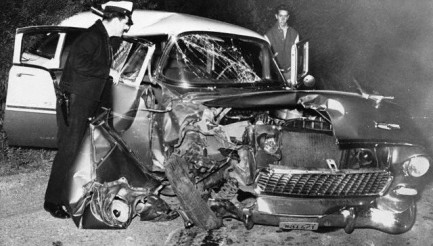 Above is a photo of American actor Montgomery Clift's automobile after it skidded off a dark road and smashed into a telephone pole. Clift, along with actor Kevin McCarthy, had been attending a party at Elizabeth Taylor's house in Beverly Hills. When they left, they got into their respective cars and began driving down the steep, curving road. We'll let McCarthy describe what happened next: Behind me I saw Monty's carlights weave from one side of the road to the other and then I heard a terrible crash. A cloud of dust appeared in my rearview mirror. I stopped and ran back. Monty's car was crumpled like an accordion against a telephone pole. The motor was running like hell. I could smell gas. I managed to reach in the window and turn off the ignition, but it was so dark I couldn't see inside the car. I didn't know where Monty was. He seemed to have disappeared. I ran and drove my car back and shone my headlights into Monty's car. Then I saw him curled under the dashboard. His face was torn away—a bloody pulp. I thought he was dead. I drove back to Elizabeth's shaking like a leaf and pounded on the door. "There's been a terrible accident!" I yelled. "I don't know whether Monty's alive or dead—get an ambulance quick!" Mike Wilding and I both tried to keep Elizabeth from coming down to the car with us, but she fought us off like a tiger. "No! No! I'm going to Monty!" she screamed, and she raced down the hill. She was like Mother Courage. Monty's car was so crushed you couldn't open the front door, so Liz got through the back door and crawled over the seat. Then she crouched down and cradled Monty's head in her lap. Then he started to choke. Some of his teeth had been knocked out and his two front teeth were lodged in his throat. I'll never forget what Liz did. She stuck her fingers down his throat and pulled those teeth. Otherwise he would have choked to death. That was today in 1956.
---