Get out of my astrological house or I'll blow your brains out.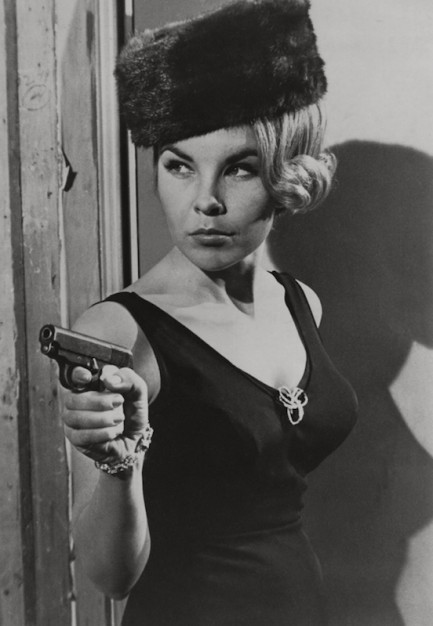 This photo shows Latvian actress Ilse Taurins rocking what looks like a Russian ushanka hat, accessorized with a pistol. She's actually a Virgo, not a Taurus. Apart from a single motion picture, she acted exclusively on television, appearing on shows like Wild Wild West, Perry Mason, and Bonanza, between 1963 and 1972. This shot was made as a promo for The John Forsythe Show in 1965.


---
Suddenly we believe in a Hyer power.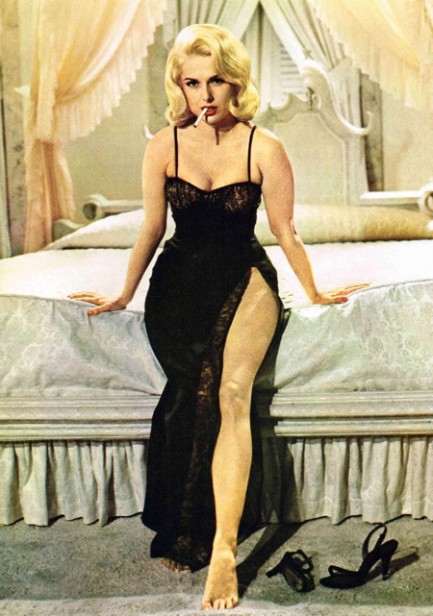 American actress Martha Hyer first appeared in films in 1946, which makes her another golden age actress who is still around today. She was predominately cast in westerns, however did appear in the thriller The Velvet Touch, the comedy Abbott and Costello Go To Mars, and the musical Bikini Beach. This was shot by Lativian-born photographer Philippe Halsman in 1963, and appeared in the German magazine Intim.
---