What Mari wants Mari gets.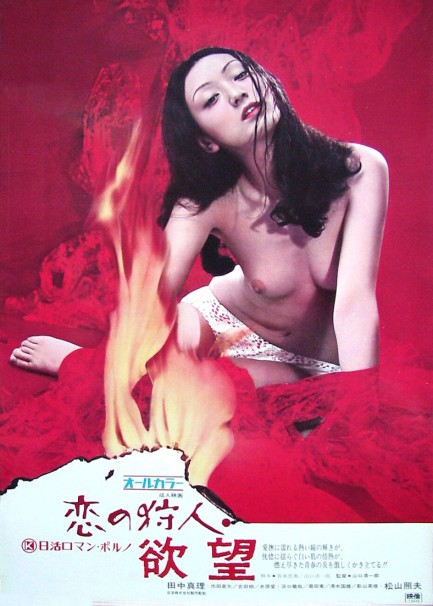 We said we'd get back to Mari Tanaka and here she is again, sooner than you expected, we bet. This poster advertises her 1973 roman porno movie Koi no karyudo: yokubo, aka Love Hunter: Lust, which was a sequel to an earlier film titled simply Love Hunter. Tanaka had a small role in the first film, but in this one she's the star, playing a stripper who is at one point arrested on obscenity charges. Nikkatsu Studios was doubtless inspired by its own experience being raided and seeing personnel hauled to court on obscenity charges associated with the first Love Hunter. The notoriety did not hurt, though—both the first and second installments were major successes, and a third was made later.
It's worth noting, as we often do, that these roman porno films are actually softcore in nature, with no actual sex and no frontal nudity at all. We will admit though, that they can be provocative and even shocking. Or put another way, it's amazing what a director will elect to show when told he/she cannot show genitalia or pubic hair. Charges loomed over the original Love Hunter for years, until it was finally deemed not obscene by Tokyo District Court in 1978. Below is a lovely image of Tanaka, and we can all agree it's not obscene either, hopefully. As far as we can tell, this is the first appearance for the above poster on the internet. Koi no karyudo: yokubo premiered in Japan today in 1973.

---
Every angle produces the same great result.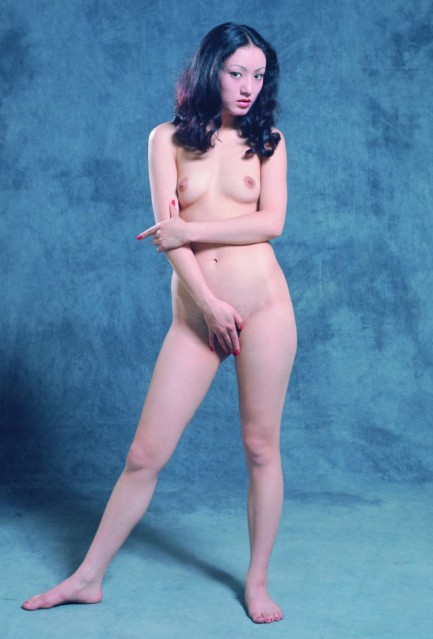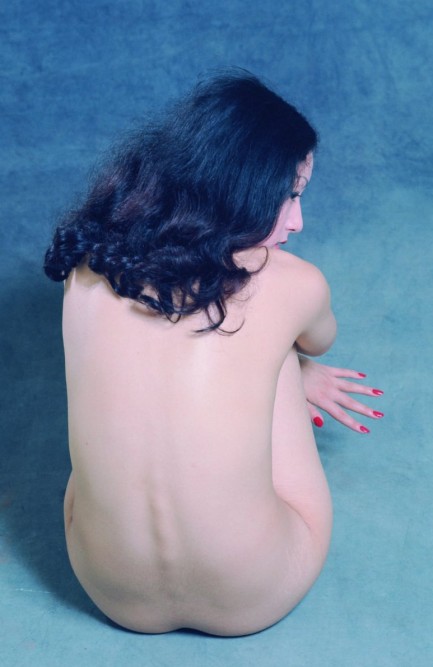 Above are two rare shots of an actress long overdue for some exposure here—Mari Tanaka, who appeared in numerous Nikkatsu movies, including Kanno kyoshitsu: ai no technique, aka Excitement Class: Love Techniques, and the wonderfully titled Joshidaisei: Sexy Dynamite. The photos come from a coffee table book published by Heibon Punch magazine in 1970 celebrating the muses of roman porno. The entire book is dedicated to Tanaka. We have more images of her and we also have a rare movie poster, which means we'll be coming back to her soon.

---
Need porn right this instant? We may have the solution to your problem.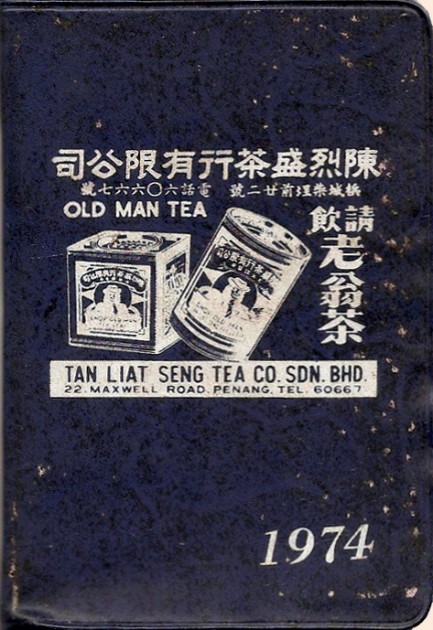 Back during the summer, we posted a Malaysian pocket porn diary and mentioned that we had found three of them. Well, today seems like an appropriate day to share another of these gems. The last one was produced by the Syarikat Great Wall Advertising Co., whereas this one is the work of the Tan Liat Seng Tea Co. Which tells us that neither company is legit, and they were actually produced by a bunch of hosers working at some after hours printing press. Like Tijuana bibles, we suspect they were made and supplied in bulk, then sold under the counter at corner stores to various discerning customers. The previous one was all Asian, but this one, made two years earlier, has a mix of Western and Asian women, and we especially appreciate the creative use of cabbage for obscuring the last woman's, er, patch. We also are absolutely certain the woman in scan five (and four) standing next to a bureau is Japanese actress Mari Tanaka. We'll get around to posting the third one of these diaries pretty soon.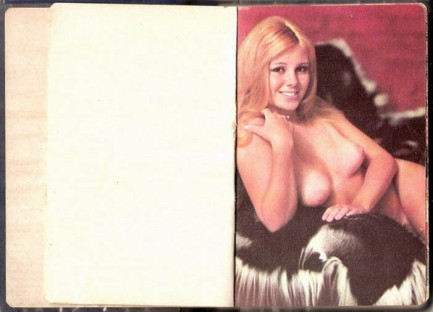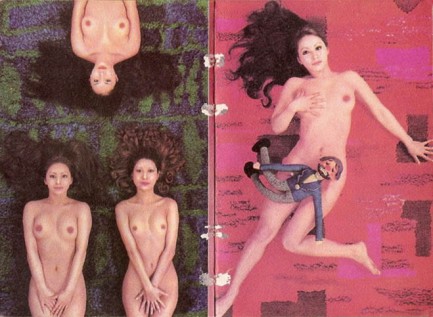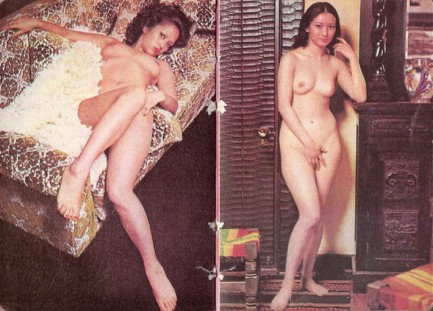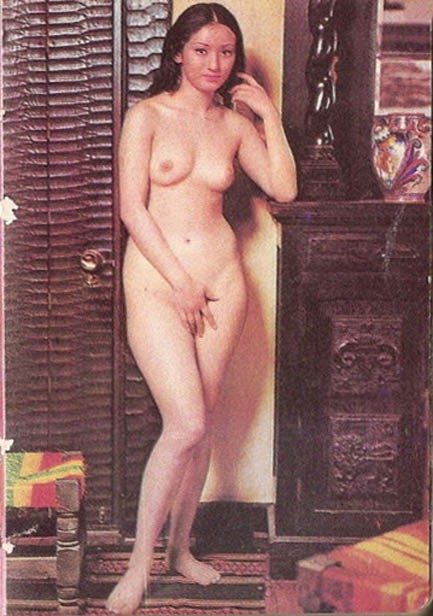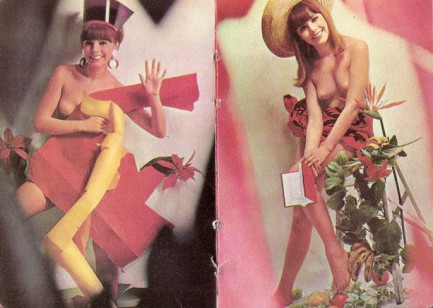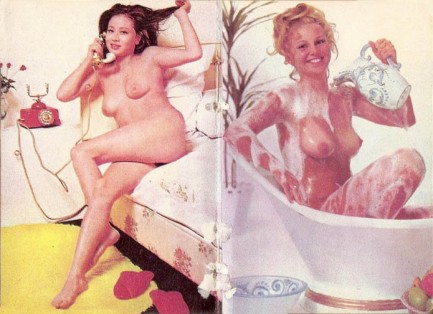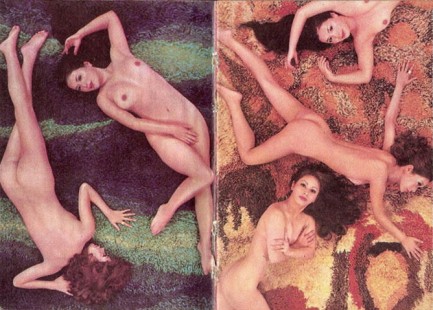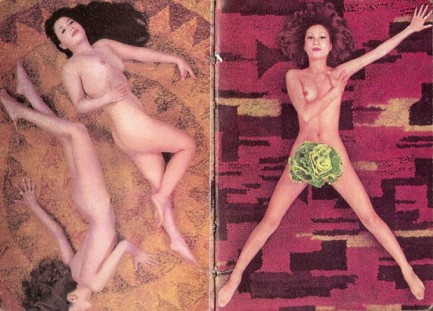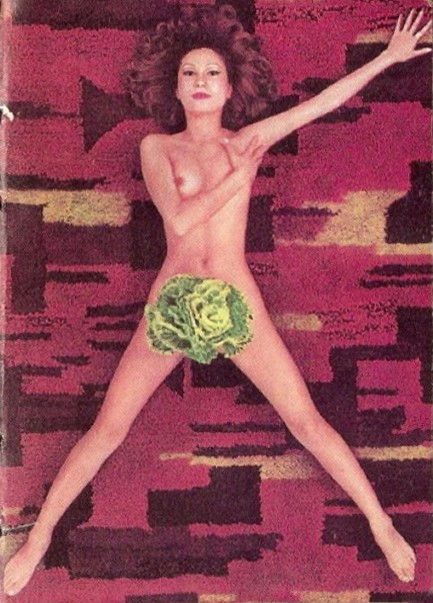 ---