West German magazine tears down the wall.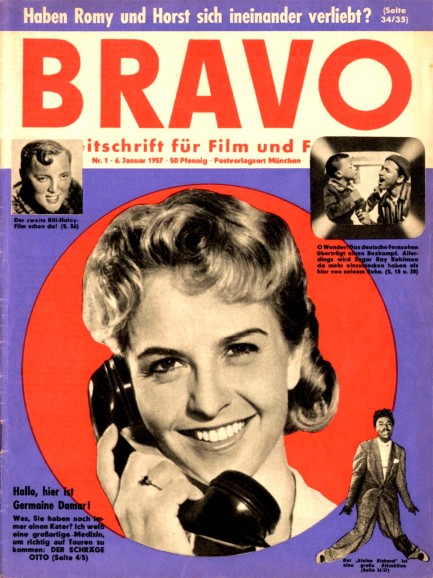 German isn't one of our languages, but who needs to read it when you have a magazine with a red and purple motif that's pure eye candy? Every page of this issue of the pop culture magazine Bravo says yum. It hit newsstands today in 1957 and is filled with interesting and rare starfotos of celebs like Romy Schneider, Horst Buchholz, Clark Gable, Karin Dor, Mamie Van Doren, Ursula Andress, Marina Vlady, Corinne Calvet, jazzists Oscar Peterson and Duke Ellington, and many others. This was an excellent find.
We perused other issues of Bravo and it seemed to us—more so in those examples than this one—that it was a gay interest publication. After a scan around some German sites for confirmation we found that it was as we thought. The magazine's gay themes were subtle, but they were there, and at one blog the writer said that surviving as a gay youth in West Berlin during the 1960s, for him, would have been impossible without Bravo. We will have more from this barrier smashing publication later. Thirty-five panels below.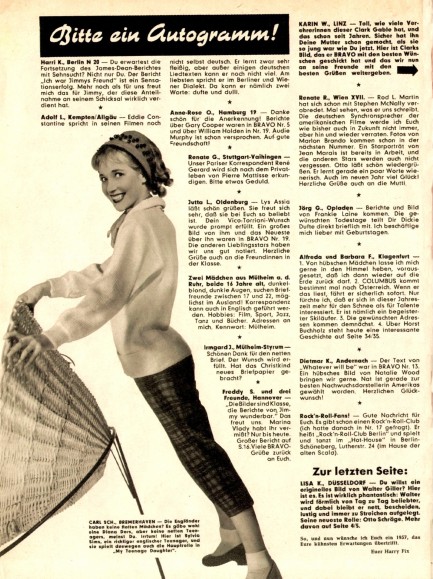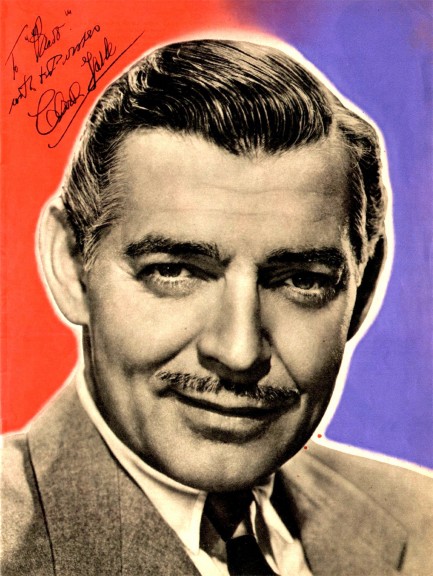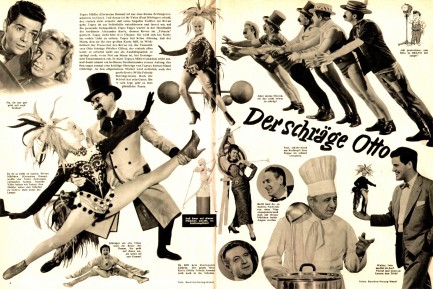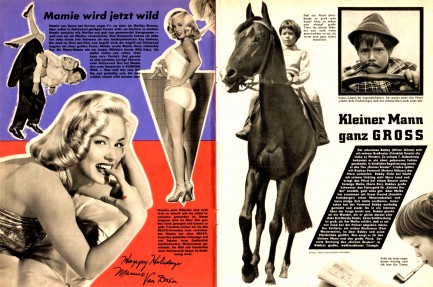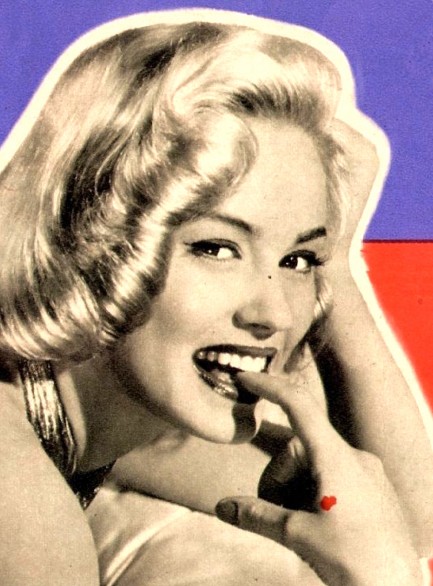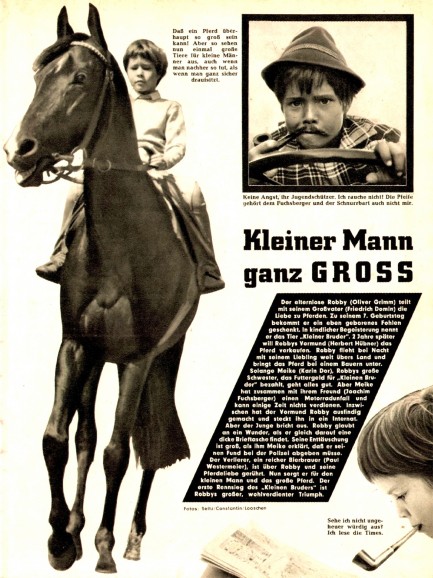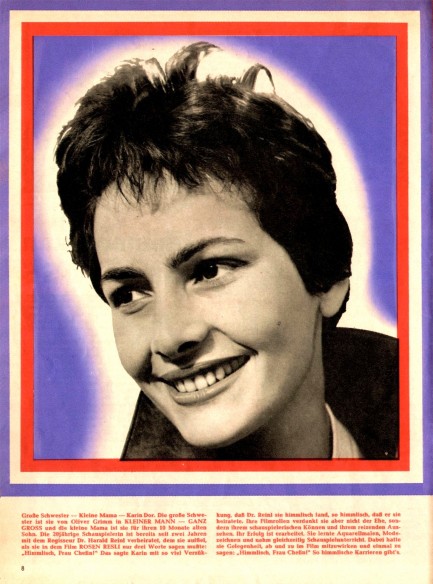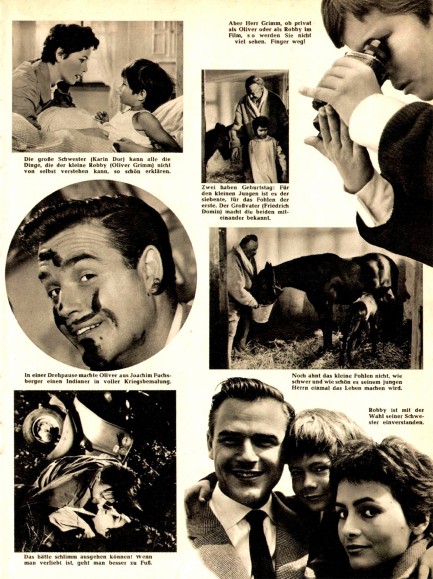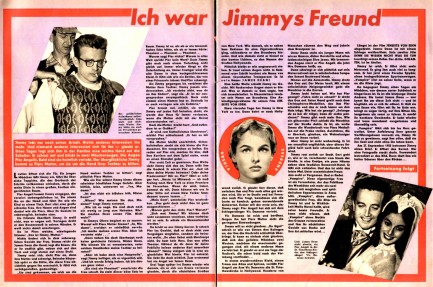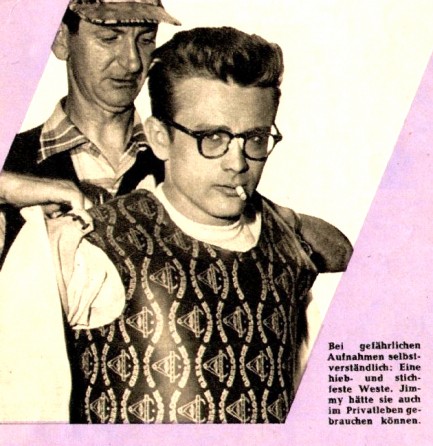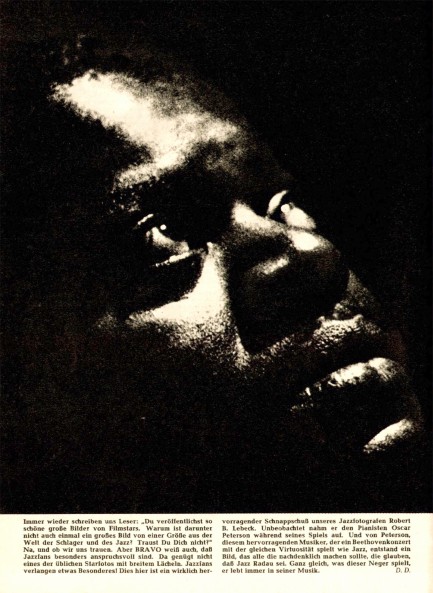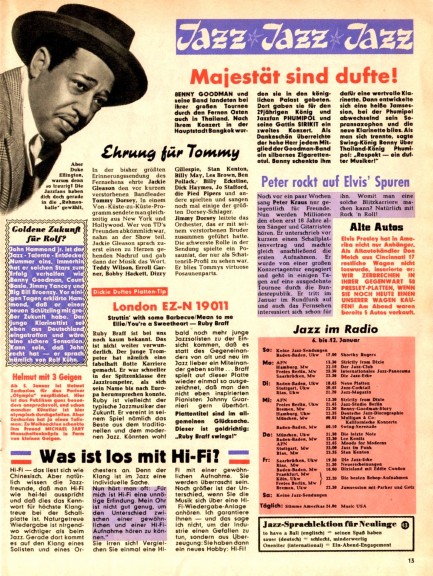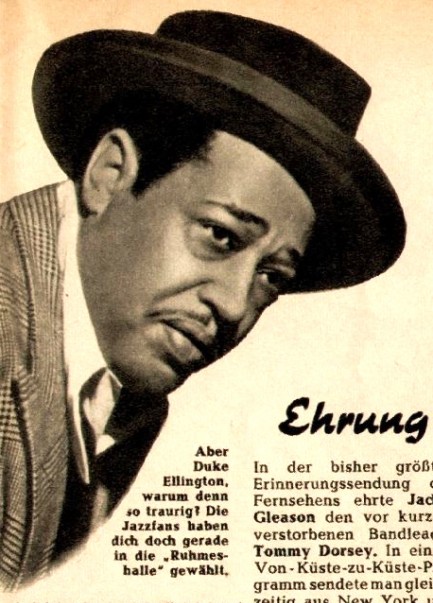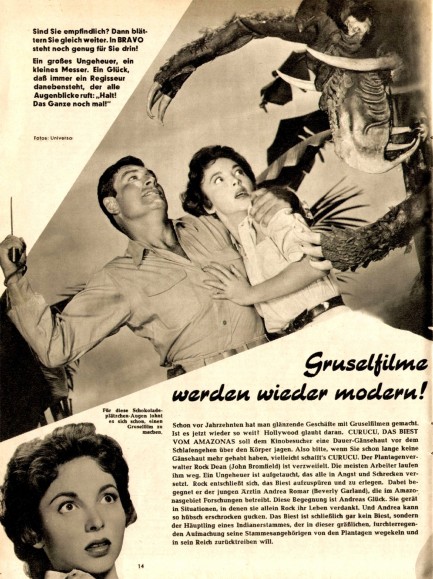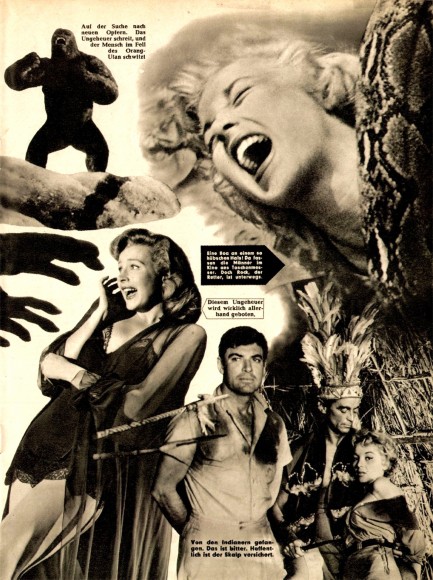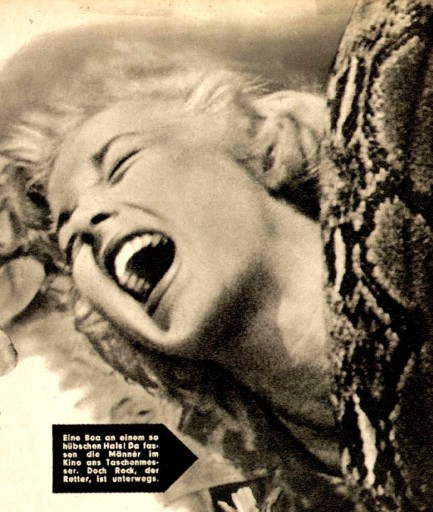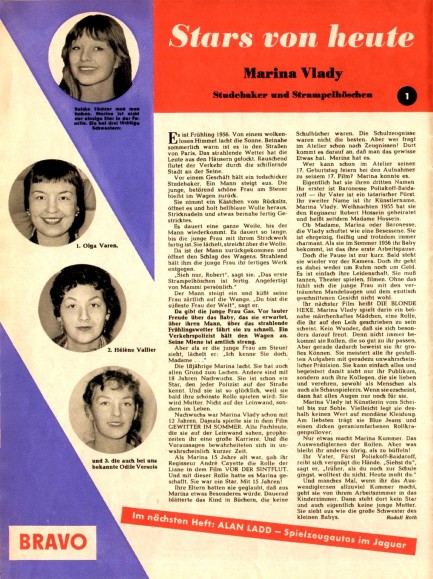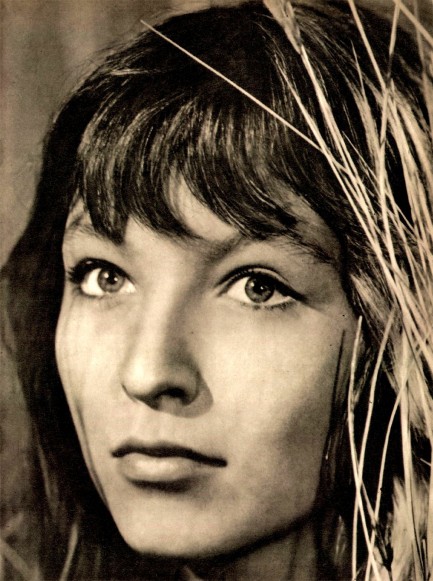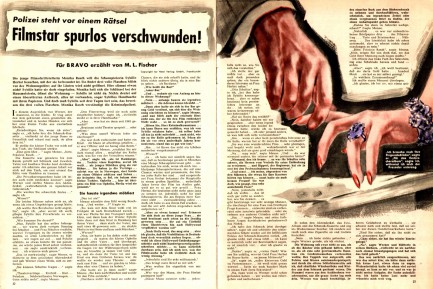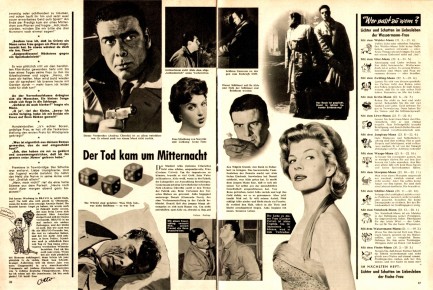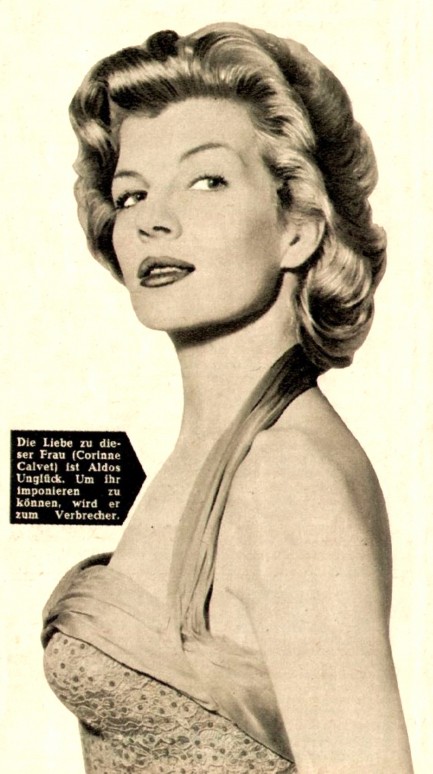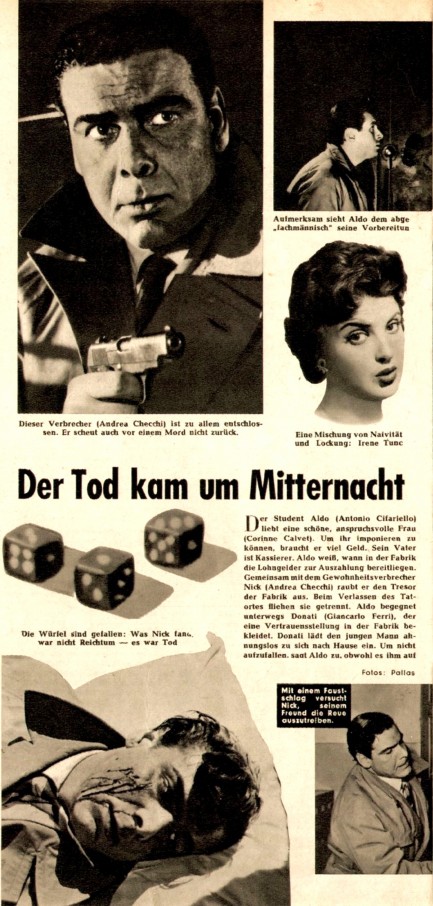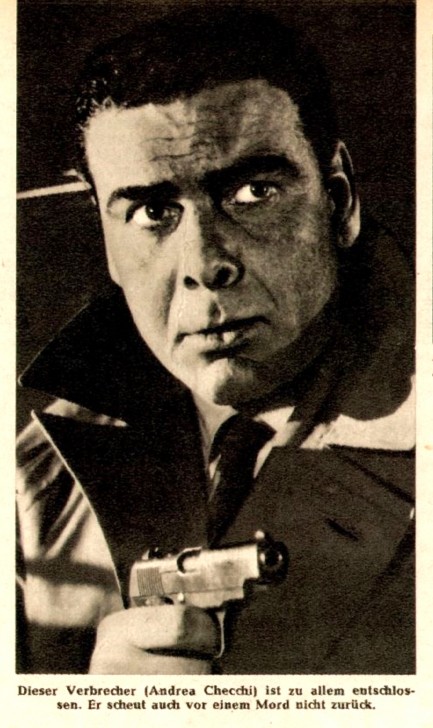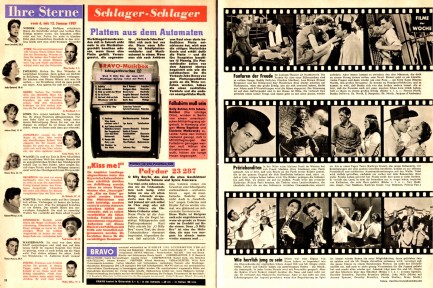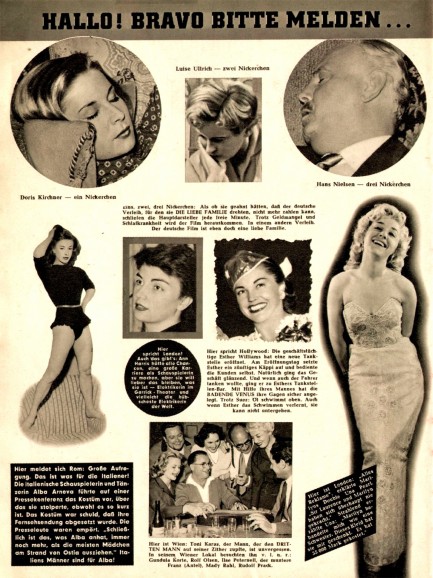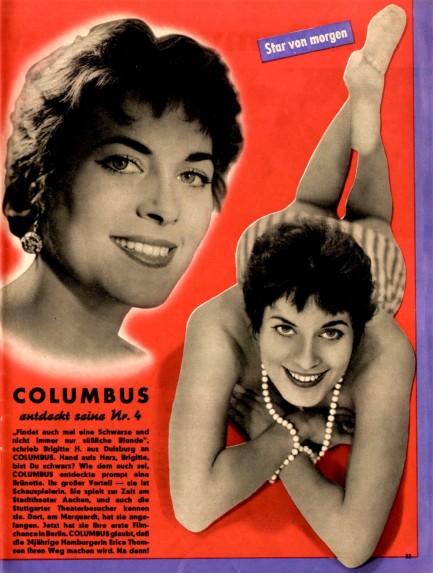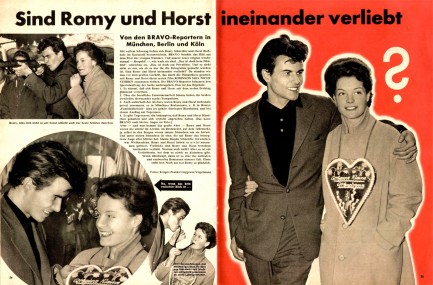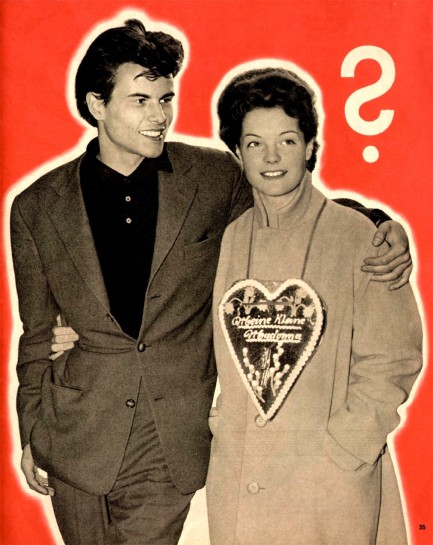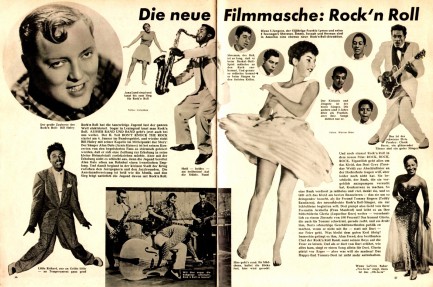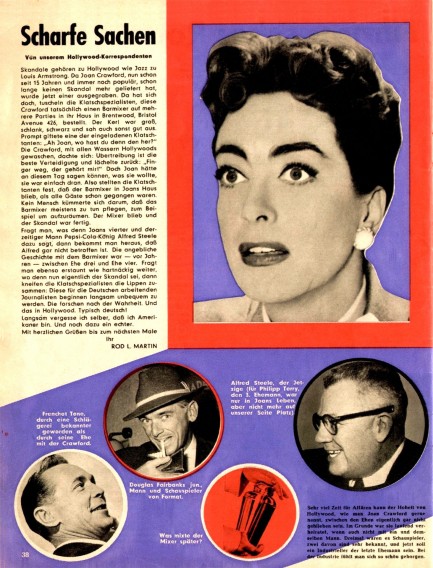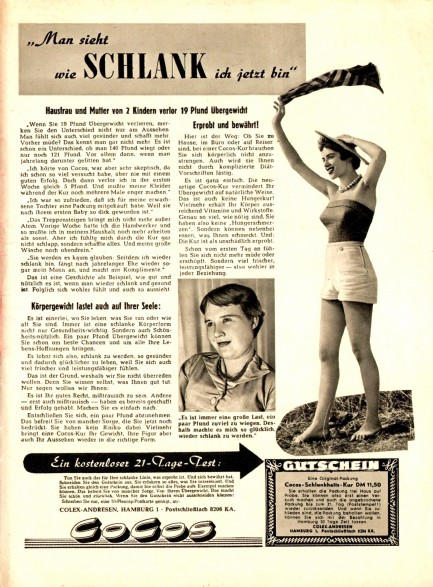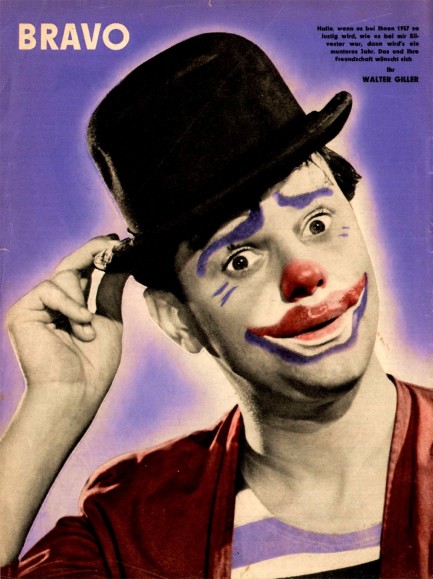 ---
Deneuve shows off the best hair in French history.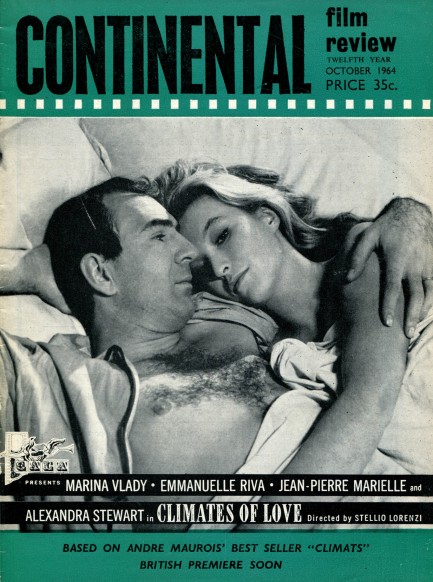 We're posting scans from this issue of the British film magazine Continental Film Review for one reason—22-year-old Catherine Deneuve and her amazing, shampoo commercial hair. Take one look and you can really understand why the world was so smitten with her. You also get images of Claudia Cardinale, Nadja Tiller and others, all below, October 1964.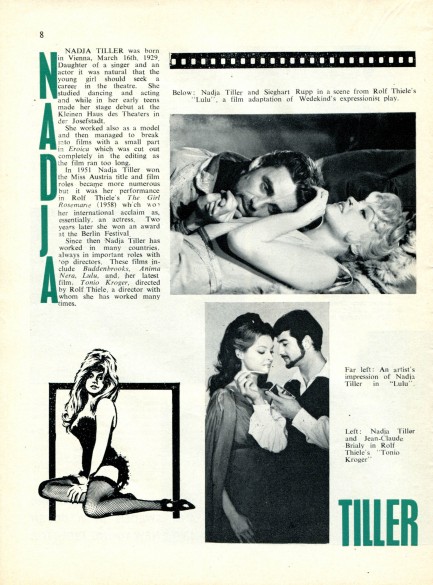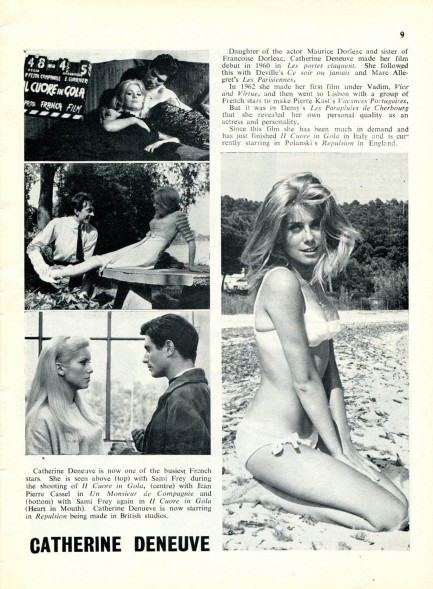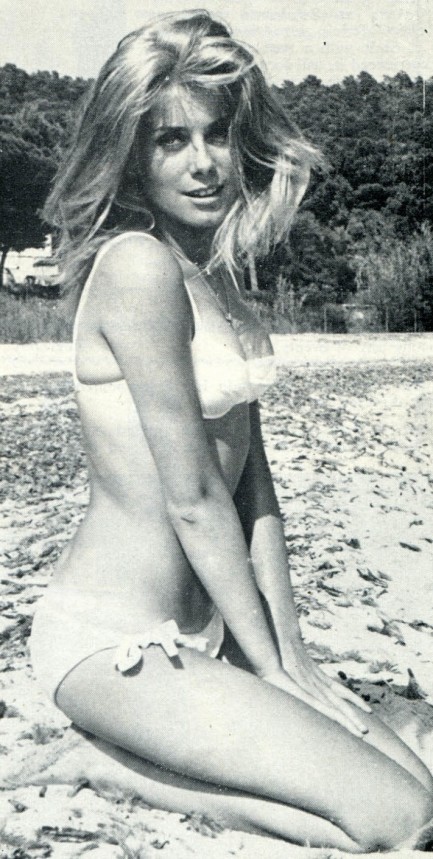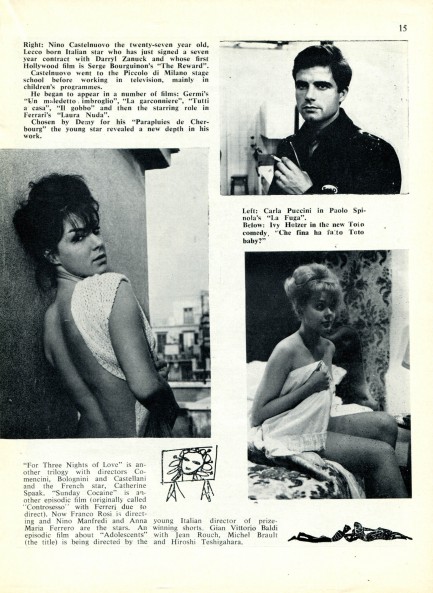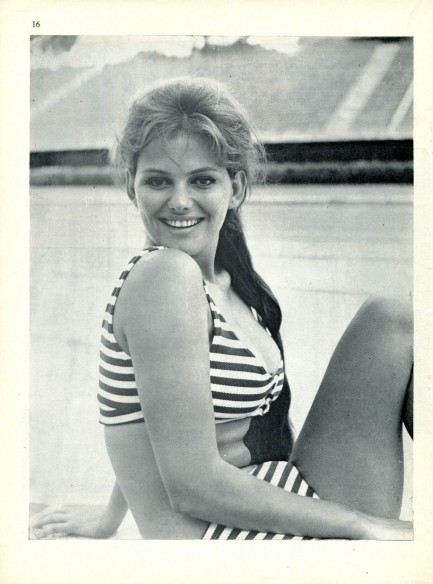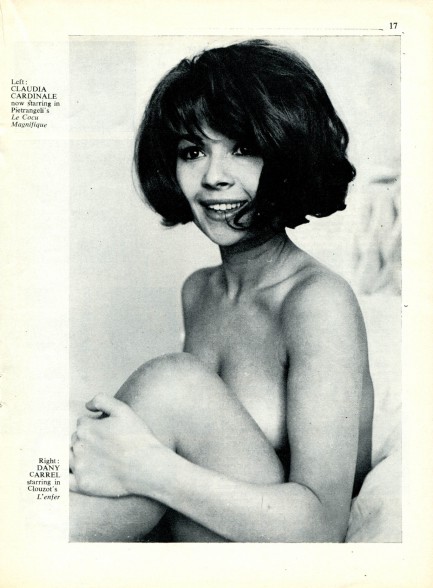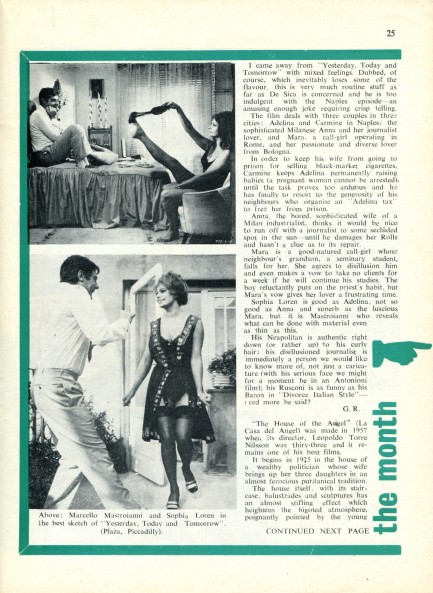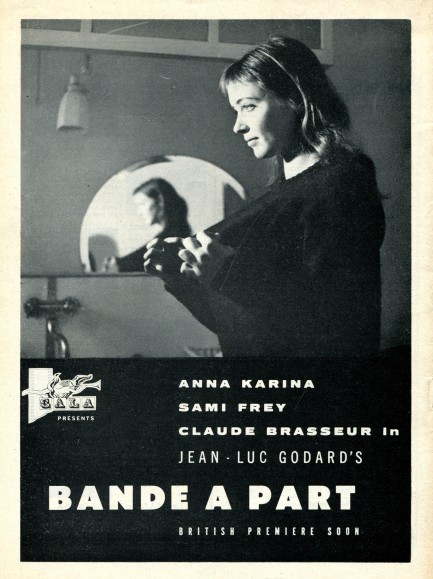 ---
Miss Body Hair 1960.
Promo photo of French actress Marina Vlady, née Marina de Poliakoff-Baidaroff, circa 1955. Vlady began her film career as a typical bombshell and even earned the nickname "Miss Body of 1960", but she went on to become an award-winning actress.
---