And they thought cellblocks 1 through 6 were bad.
Diario segreto da un carcere femminile, for which you see a nice poster above, was released in English as Women in Cellblock 7. Jenny Tamburi is thrown in prison as an accessory to a drug trafficking doublecross that led to the disappearance of twenty kilos of heroin. Interpol agent Anita Strindberg wants to prove her father, also an Interpol agent, had nothing to do with the heist, and has herself and her amazing hair placed in prison in order to ply Tamburi for exonerating evidence. Outside parties think Tamburi knows where the missing heroin is, including her lawyer and the mafia, but she claims to have no idea.
So you have an innocent woman in prison, under threat from convicts connected to the mafia, and into this arrives an undercover agent who soon becomes her protector. The cast, which besides Tamburi and Strindberg includes Eva Czemerys, Olga Bisera, Cristina Gaioni, and Valeria Fabrizi, get to rubbing on each other in beds and showers in cinematic approximations of lesbian sex, which means you've got yourself a classic women in prison sexploitation flick. There's also a plot thread external to the prison involving the mafia trafficantes, and some of this features effective action, but it's the ladies on lockdown that are the draw here.

Do they make the movie worth watching? We wouldn't go that far, but they're certainly scenic, and they work hard to hold together a ridiculous script. The conundrum of movie acting is that you have to give it your all or be judged unfit for further roles. At eighty-one minutes in length, at least the film lets the cast out early for good behavior even if the warden doesn't. Diario segreto da un carcere femminile premiered in Italy today in 1973, and the poster was painted by Enzo Nistri. You can see more of his work here and here.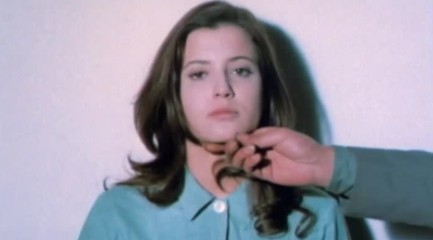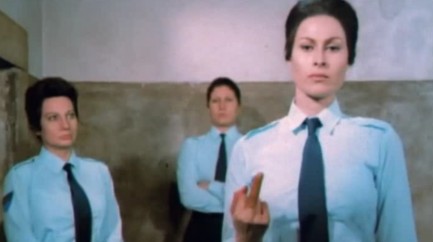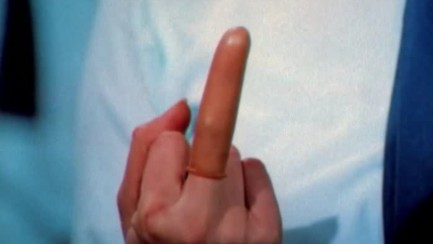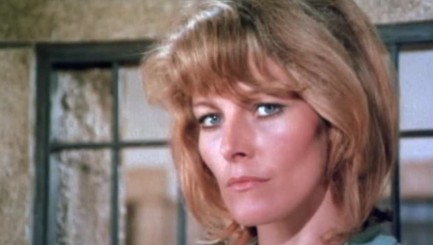 ---
Vice and virtue in Vienna.
So, quite by coincidence there's another movie we watched recently that also premiered today, though thirty years later than The Shanghai Gesture (see below). The movie is Lo strano vizio della Signora Wardh, which would translate as "The Strange Vice of Mrs. Wardh," but was released in the U.S. as Blade of the Ripper. This flick is considered one of the best gialli ever made, and it's tough to argue the point. It's intricate, absorbing, unpredictable, colorful, and shot in an array of amazing external locations and inside one of the greatest mid-century modern apartments ever conceived. It also has Edwige Fenech, whose gifts are well known. Taking place mainly in Vienna and climaxing in Sitges, Spain (which happens to be one of our favorite towns in Europe)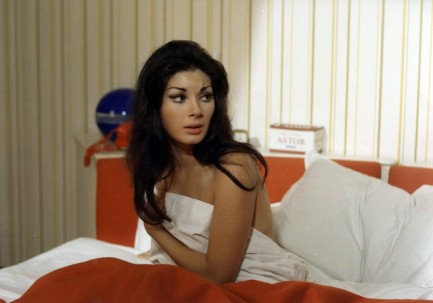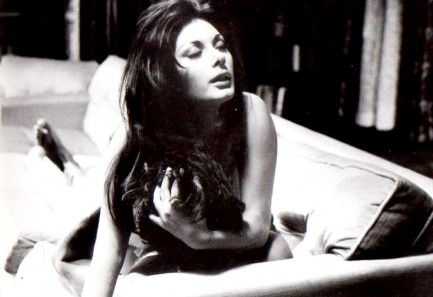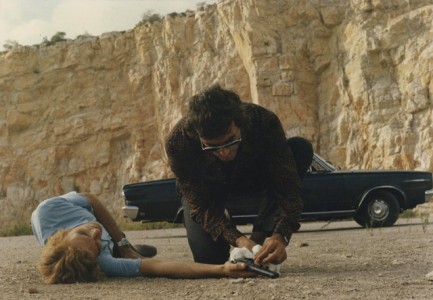 Signora Wardh is a tale of obssession and infidelity wrapped in a murder mystery. Mrs. Wardh does indeed have a strange vice, but that's just window dressing. It's her that's being hunted throughout the movie—either by a serial killer, a demented ex-lover, or both. Or neither. They say that the only way to keep a secret is if no more than two people know it and one of them is dead. But the only way to commit murder is if the killer has an iron clad alibi, and for that he often needs help. Rule one conflicts with rule two, and that's the fun of Signora Wardh. Above you see a rare and wonderful Italian promo poster painted by Giuliano Nistri, the younger brother of equally talented Enzo Nistri. We'll get back to both Nistri brothers a little later. Lo strano vizio della Signora Wardh opened in Italy today in 1971.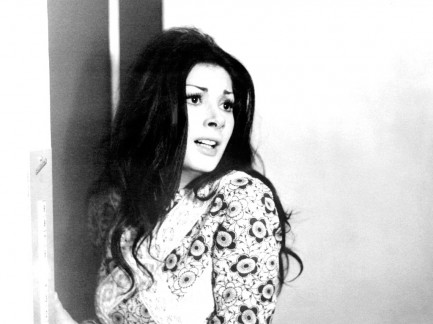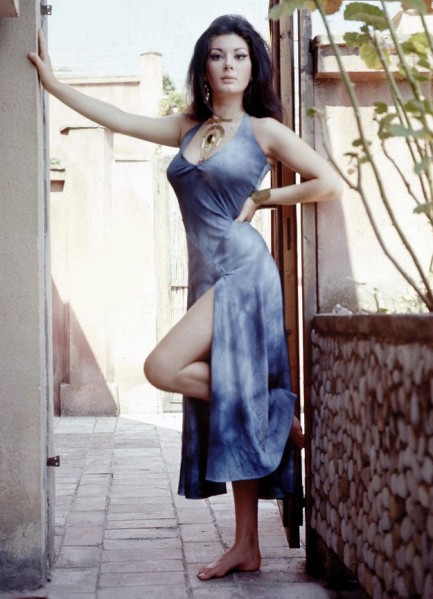 ---
The movie isn't perfect, but the Japanese promo poster is.

Something a bit different today. We saw this poster and loved its colors and vibrancy. It's for the 1968 counterculture movie Joanna, which was about a young woman in swinging 1960s London. Think of it as a distaff version of Alfie, but with the added taboo of interracial romance. The star is Geneviève Waïte, and Donald Sutherland also puts in an appearance. Like a lot of movies that tried to capture the spirit of the '60s, Joanna has not aged particularly well, but it's beloved by many who were in high school or college when it came out. The movie is well before our time, but we liked it anyway. It isn't perfect, but it has some really great moments, including an interlude in Morocco. As a bonus, we've posted the English, Spanish and Italian promos below. You'll note that the Italian version was painted by Enzo Nistri. He did quite a bit of nice work in the '60s and '70s. We'll get back to him.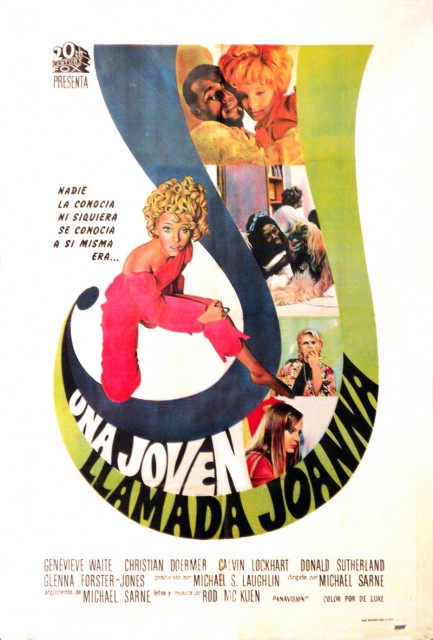 ---