West German magazine tears down the wall.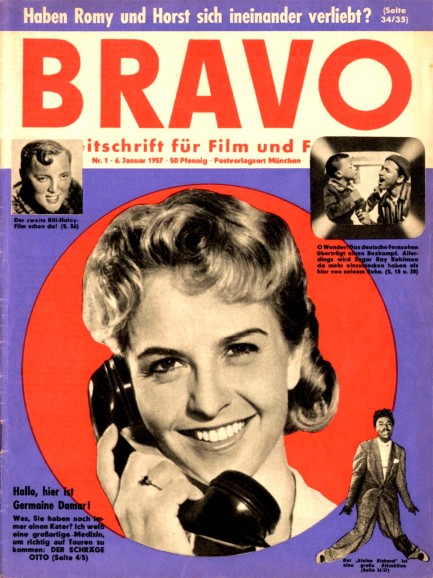 German isn't one of our languages, but who needs to read it when you have a magazine with a red and purple motif that's pure eye candy? Every page of this issue of the pop culture magazine Bravo says yum. It hit newsstands today in 1957 and is filled with interesting and rare starfotos of celebs like Romy Schneider, Horst Buchholz, Clark Gable, Karin Dor, Mamie Van Doren, Ursula Andress, Marina Vlady, Corinne Calvet, jazzists Oscar Peterson and Duke Ellington, and many others. This was an excellent find.
We perused other issues of Bravo and it seemed to us—more so in those examples than this one—that it was a gay interest publication. After a scan around some German sites for confirmation we found that it was as we thought. The magazine's gay themes were subtle, but they were there, and at one blog the writer said that surviving as a gay youth in West Berlin during the 1960s, for him, would have been impossible without Bravo. We will have more from this barrier smashing publication later. Thirty-five panels below.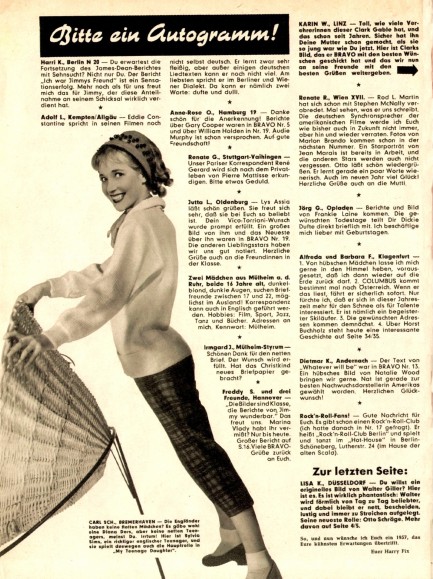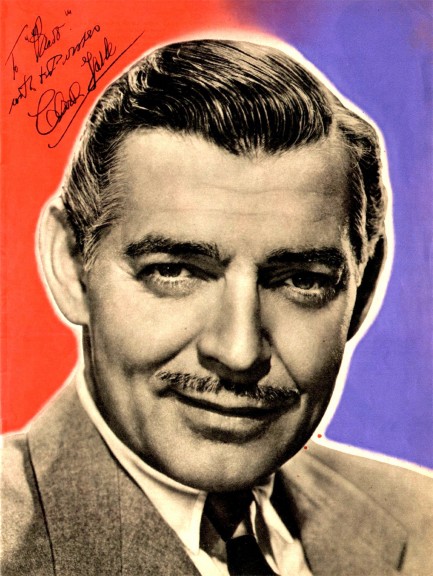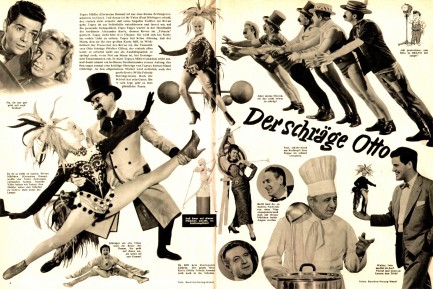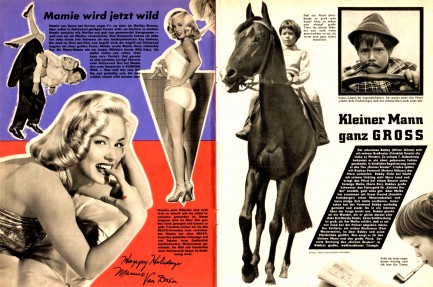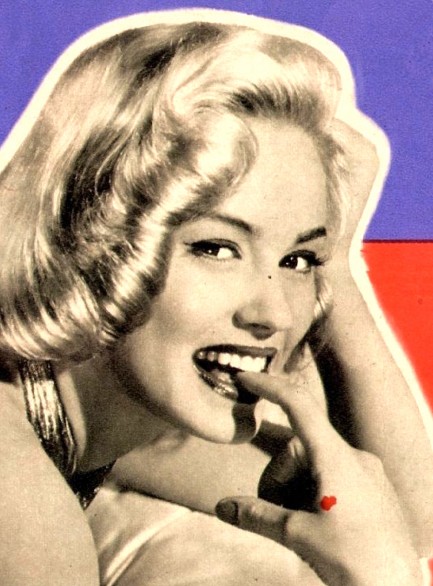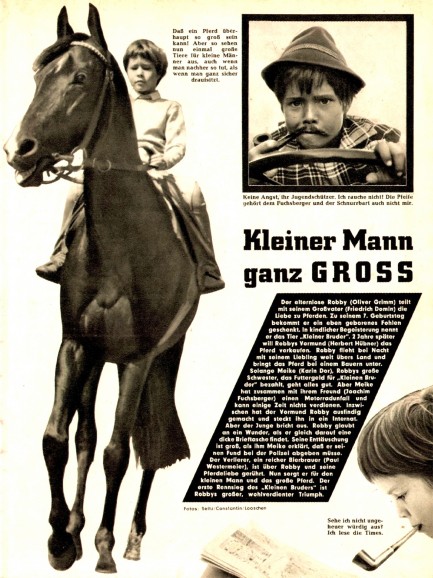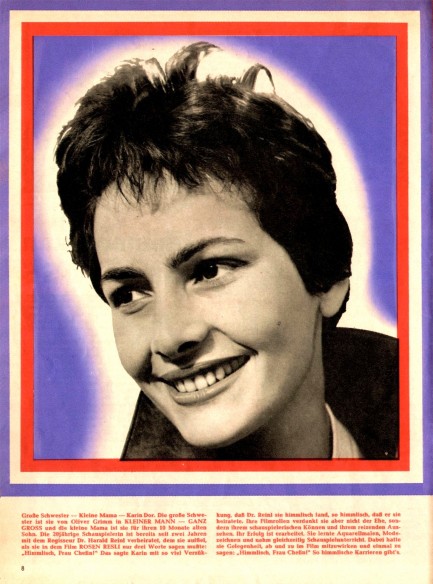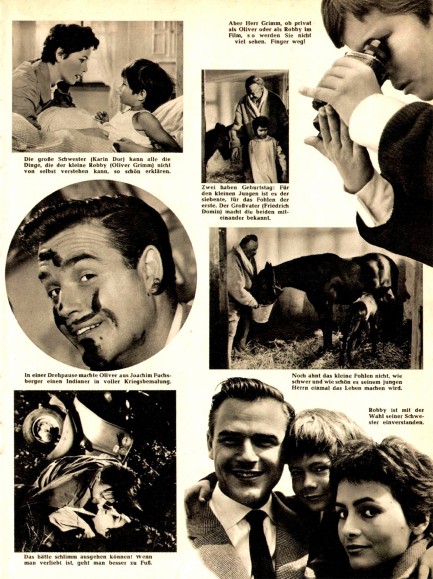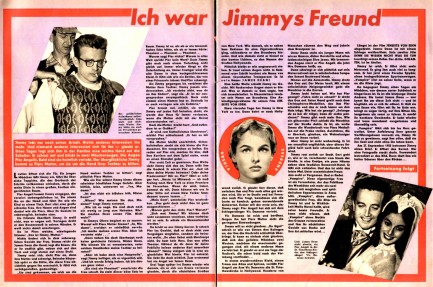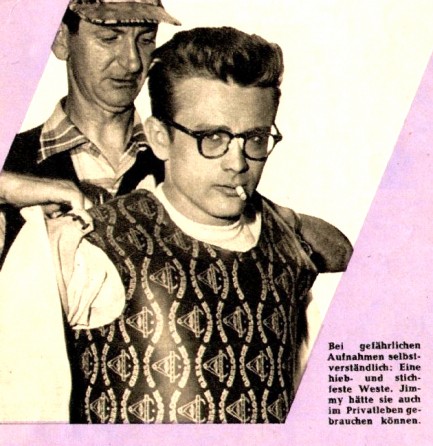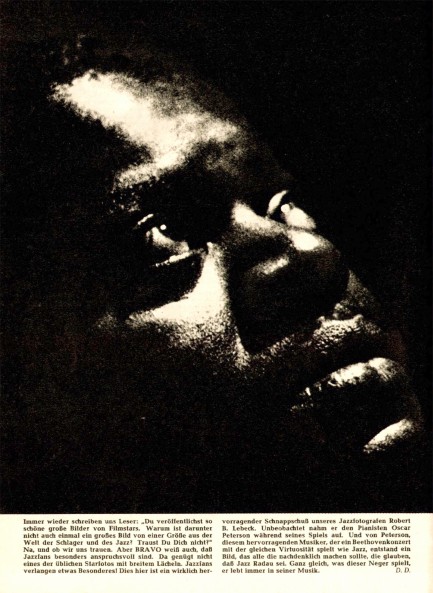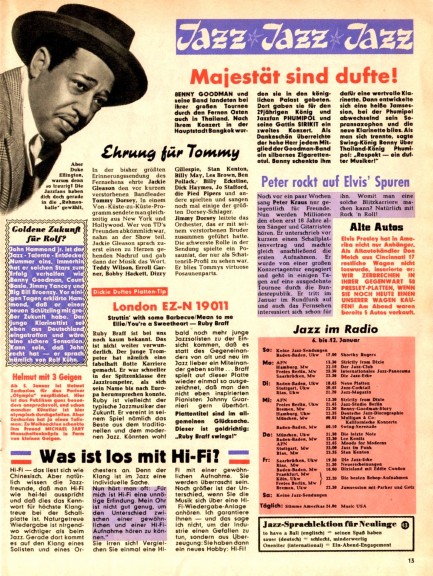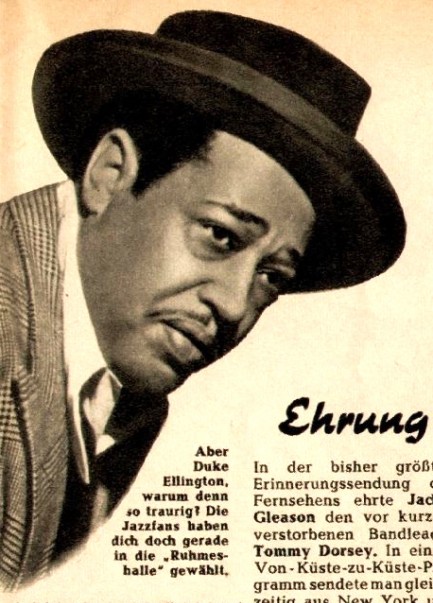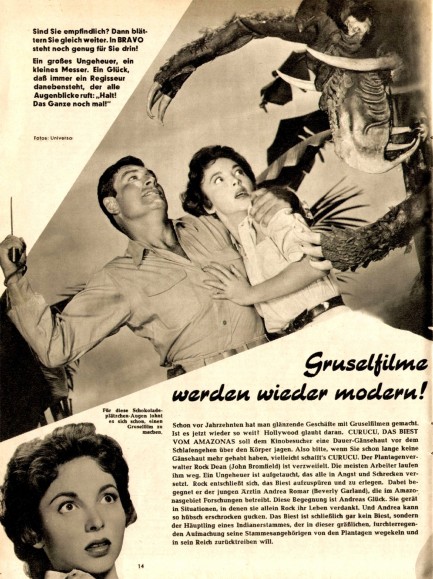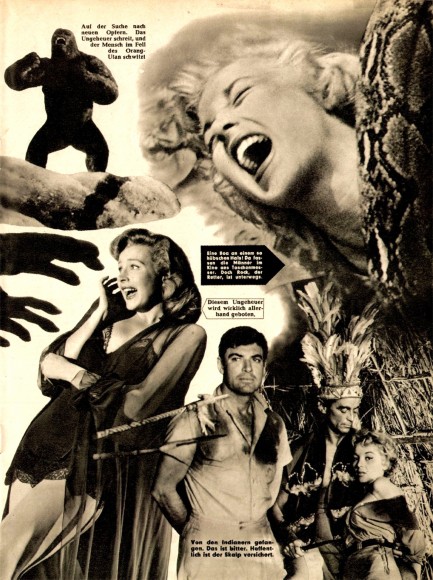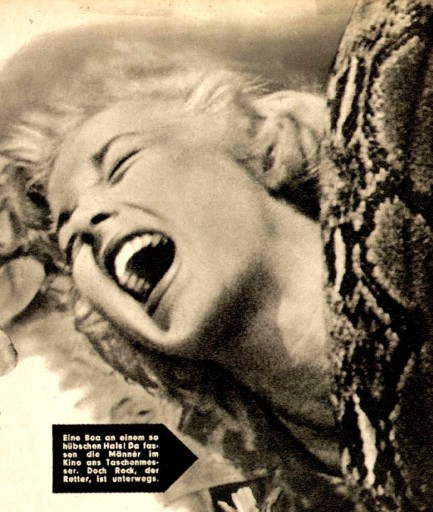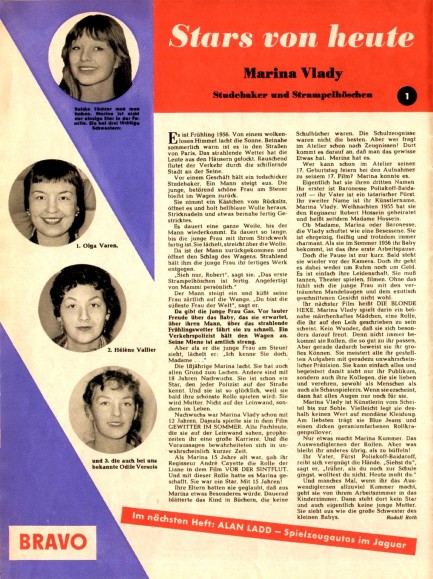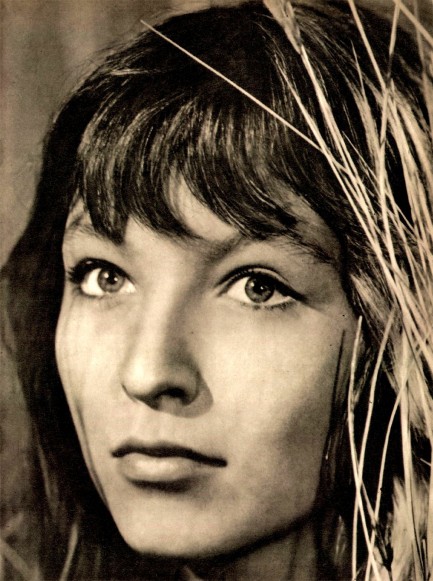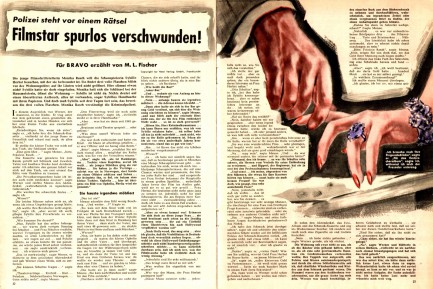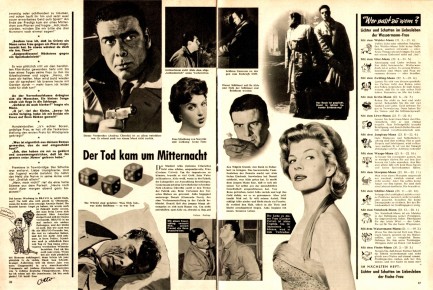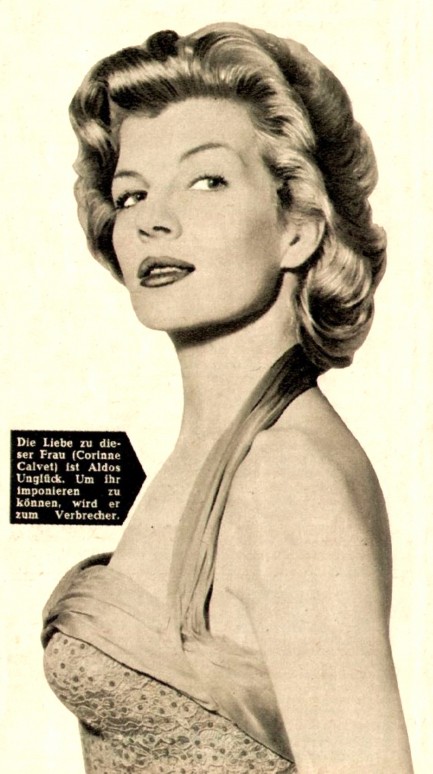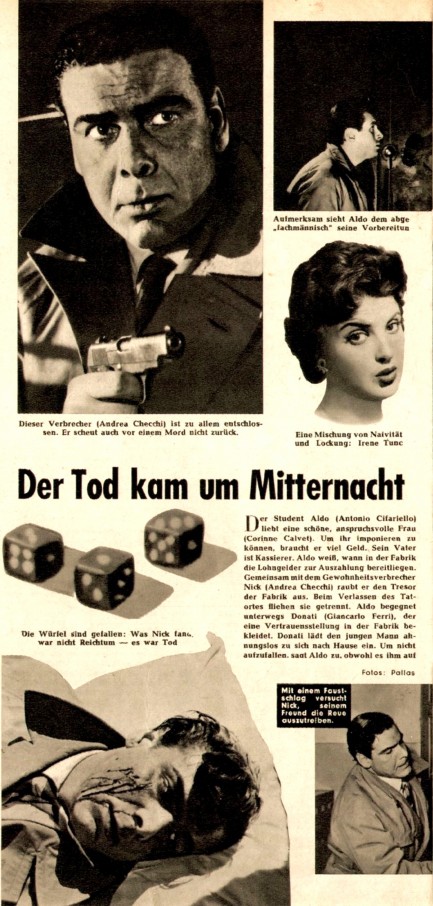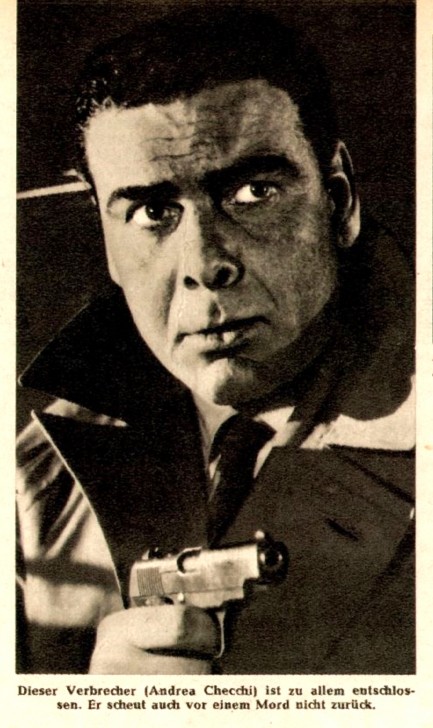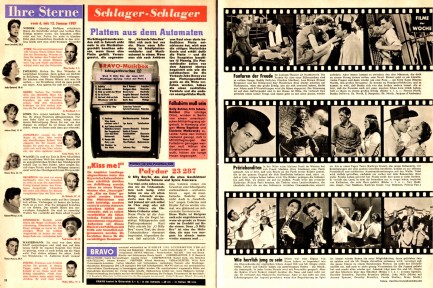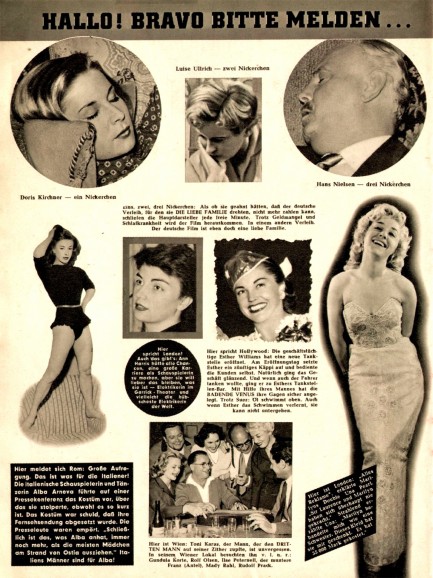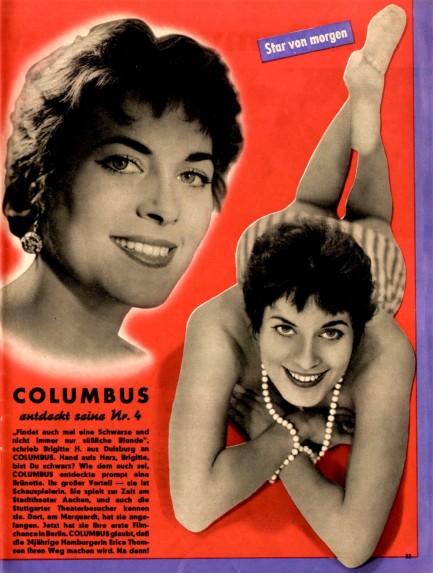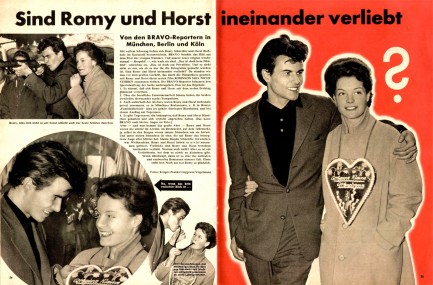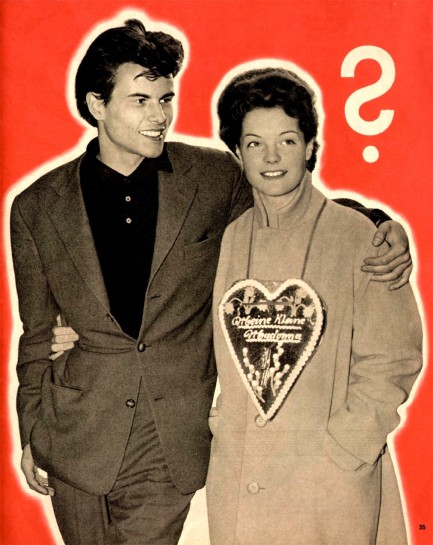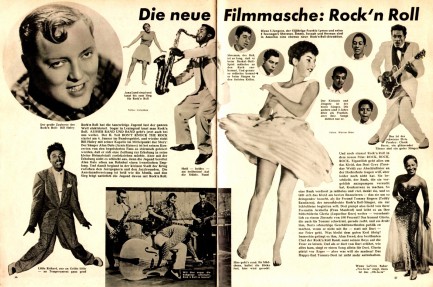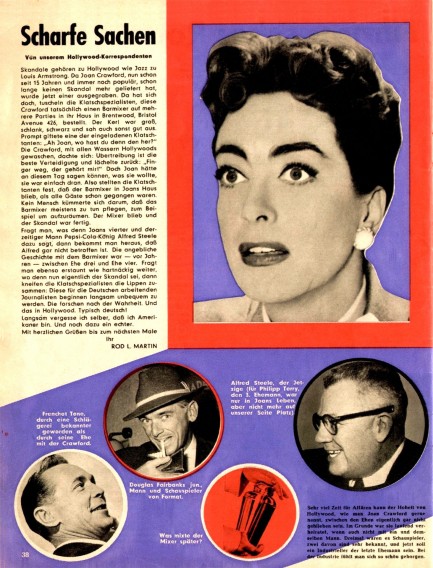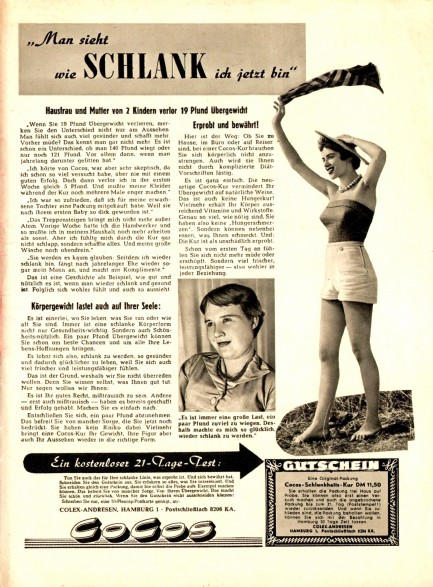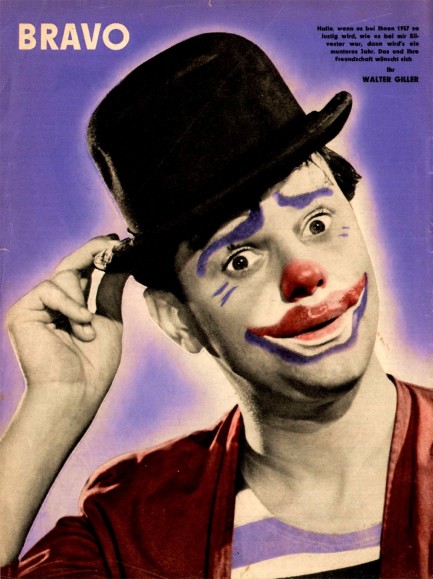 ---
Four U.S. authors make their mark on France and on film.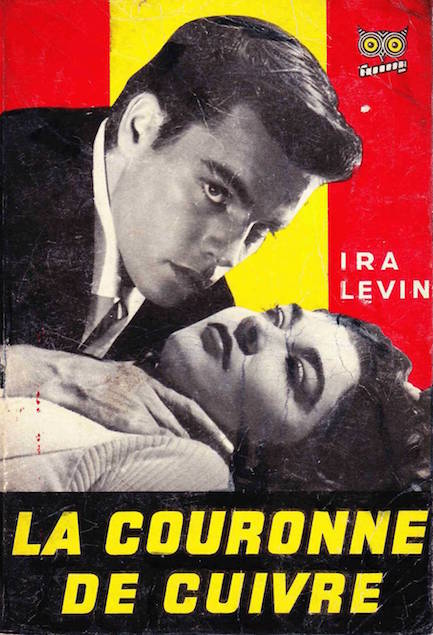 Above, four covers from Éditions Ditis for its La Chouette collection, circa late 1950s. All of these were originally published in the U.S. and translated into French after being adapted into films. The first three were turned into the film noir classics Sudden Fear, A Kiss Before Dying, and Black Angel, while the fourth became the French crime thriller Bonnes à tuer, which is known in English as One Step to Eternity.


---
Calvet proves red warms up any room.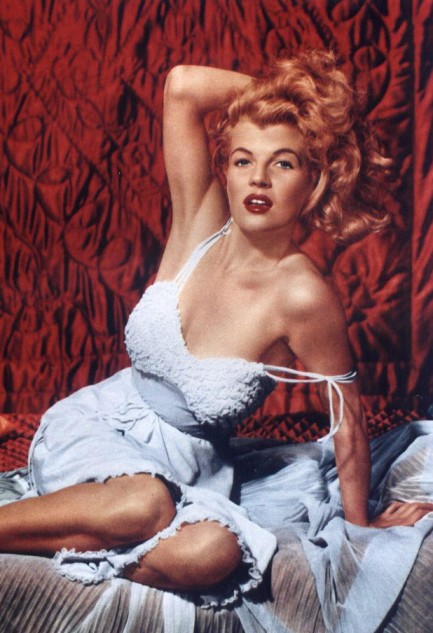 Corinne Calvet, née Corinne Dibos, was born in Paris and tried a few different careers before migrating to Hollywood. She studied criminal law at the Sorbonne, then became an interior designer, where we assume all she did was walk into a room to redecorate it. When she made the move to Hollywood in 1940 she generally played French characters, appearing in On the Riviera, Rope of Sand, The Far Country and numerous other films. This is really a stunning shot of an especially beautiful star but we aren't positive of the date. Best guess—1950.


---