Marie Forså is clean as a whistle.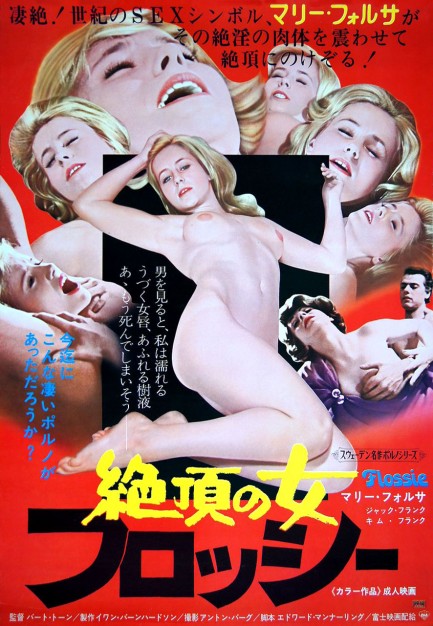 We already covered the Swedish sexploitation flick Flossie back in December and paired the write-up with a West German promo poster. Above you see an exceedingly rare Japanese promo for the same film, with young star Marie Forså giving us various O-faces, as well as reclining nude in the center. Pretty sure this one hasn't been seen online before. Flossie opened in Japan today in 1975. You can see the other poster here.
---
Flossie regularly is good for your mental health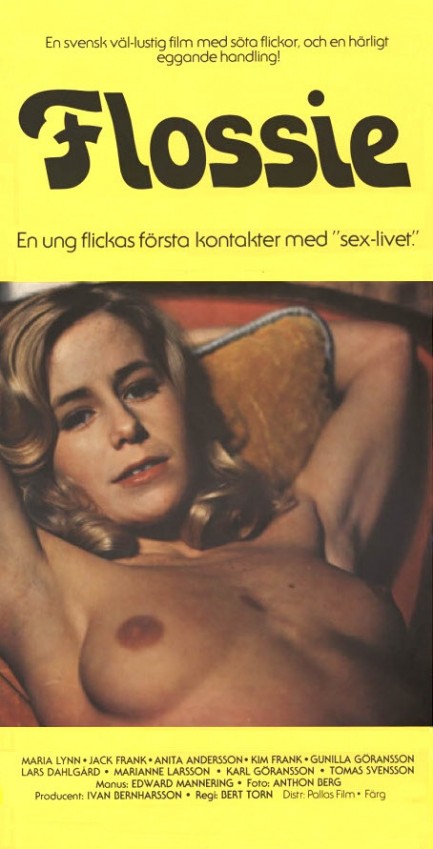 Yes, Marie Forså is back in another of her popular sexploitation romps. We just checked her out in 1973's Der Fluch der schwarzen Schwestern, saw her a while back in Bibi, and here she is again in 1974's Flossie, aka Swedish Sex Kitten. We could tell you the movie is good, but there's barely any movie to recommend. In the same way a chocolate chip cookie is just a delivery system for sugar, a production like this is just a delivery system for boners. This one takes two passes at that goal, with a softcore version, and a harder iteration with some actual penetration scenes edited in. Despite the audience's most fervent wishes, these aren't Forså's furry nether regions having a grand opening, but some other natural blonde's, woven in cleverly enough that some viewers may not notice. But you know the old rule—if the face isn't in the edit, a body double gets the credit. We've now watched three Forså movies and we think that'll about fill our lifetime quota. They're all the same—sweet, easy to enjoy, and with some gooey parts. Just like chocolate chip cookies. The above poster was made for Flossie's West German premiere, where it began delivering boners today in 1974.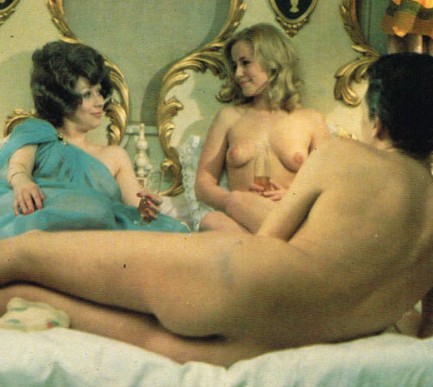 Ménage à trois? With that little thing I don't think he can ménage à
one
of us.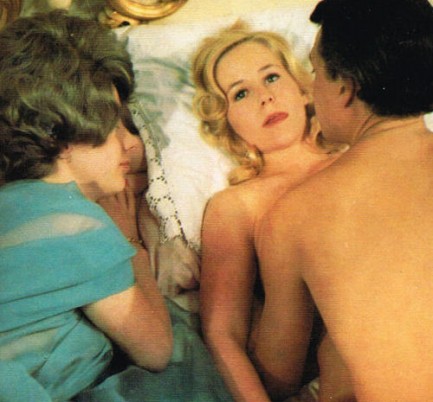 Oh yeah, baby, this is great. Give it to me. Make me— Hmm, has that crack always been in the ceiling?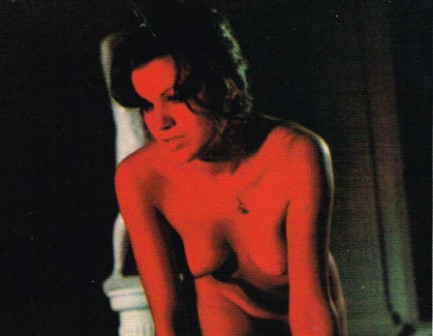 I forgot to wear sunscreen today. I didn't get too red, did I?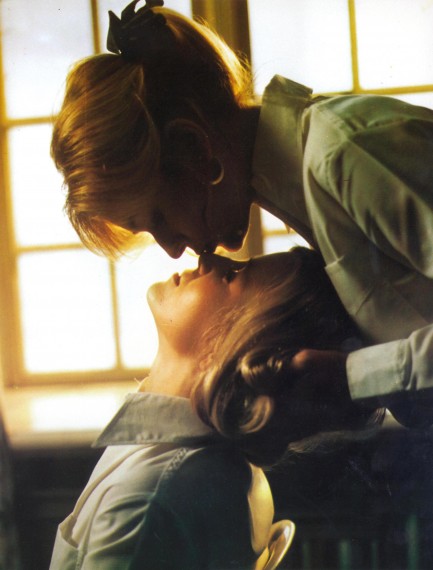 Nose all clean? Yes, all clean. And look—no bats in my cave either!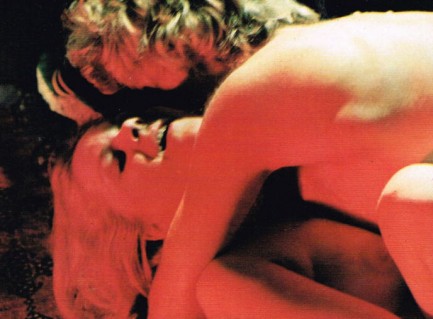 Can we stop soon? Doing it on the rug sounded fun but I'm getting a friction burn on my spine.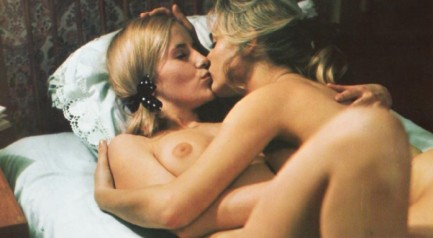 Mwah! That was wonderful. I guess you're right. Who needs men?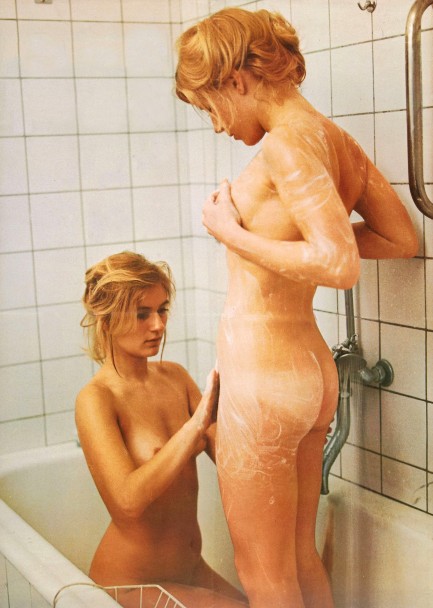 We're gonna need a bigger bottle of shampoo.

What do I look like—a waitress? Get your own damn drinks. These are all for me.


---