Falling into the gutter is easy. Getting out? Not so much.
When does a movie get too cute for its own good? Possibly when the femme fatale is named Cuddles. Despite that laugh inducing bit of characterization, Underworld U.S.A. is the deadly serious tale of a kid who becomes a career criminal in order to exact revenge upon the hoods who killed his father. Cliff Robertson stars and Dolores Dorn plays the aforementioned Cuddles in this cautionary tale about the inexorable gravity of organized crime, which can suck everybody into a place from which there's no redemption or escape. Samuel Fuller steers the production with a sure hand, Robertson broods, Dorn suffers, gangsters plot and scheme, and the final result is tough and wrenching.
Best line: "I know. I'm drunk. But my brain's okay!"

It's interesting that on many websites Underworld U.S.A. isn't classified as a film noir. But it has most of the elements—overriding sense of doom, moral ambiguity, police corruption, scenes in bars, copious shadows, rain slick streets, extreme close-ups, et al. And Fuller had previously helmed the excellent 1953 film noir Pickup on South Street. But often you'll see Underworld U.S.A. slotted as a drama or melodrama. Well, it's definitely those. Viewers will see that Fuller, who was influenced by pulp novels and tabloids, had a unique vision. While Underworld U.S.A. doesn't stand up against the best film noir has to offer, it's successful on its own terms. It premiered in New York City today in 1961.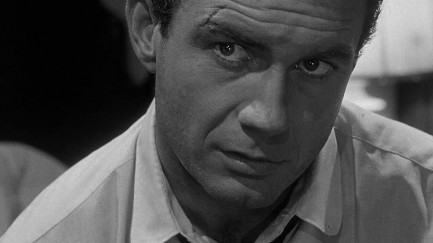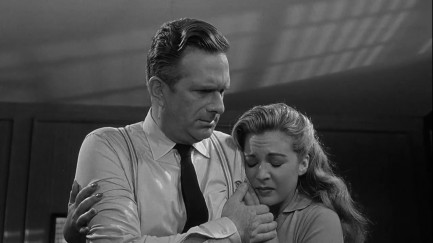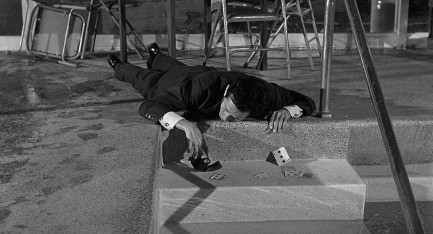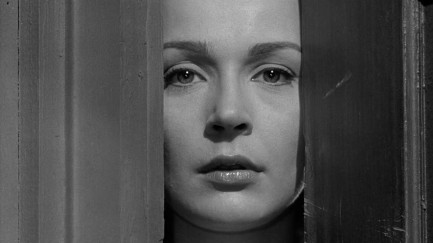 ---
She's a classic work of art, and the sculpture isn't bad either.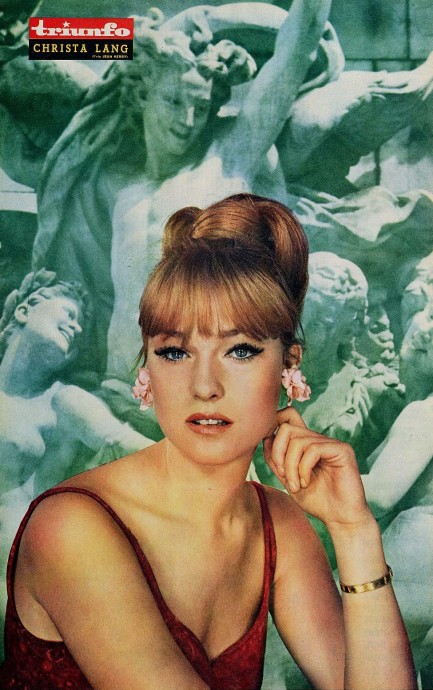 American actress Christa Lang is known for her many collaborations with director and husband Samuel Fuller, including The Naked Kiss, Shock Corridor, Underworld U.S.A., and his underrated racial drama White Dog. She also appeared in Jean-Luc Godard's Alphaville, Peter Bogdanovich's What's Up Doc? and has already wrapped The Queen of Hollywood Blvd., to be released later this year. The above shot, showing her in front of a backdrop depicting Jean-Baptiste Carpeaux's famous sculpture "La danse," which is located on the façade of the Opera Garnier in Paris, appeared in the Spanish magazine Triunfo in 1965.
---
There's always something doing in Big Town.

Above are two nice posters for the crime drama I Cover Big Town,

starring Philip Reed and Hillary Brooke. The movie was one of four features spun off from the radio program

Big Town

, which aired from 1937 to 1952.

I Cover Big Town

was the second feature in the series, but since it and the first installment

Big Town

were filmed pretty much simultaneously,

I Cover Big Town

somehow managed to hit cinemas first in some cities, and today is listed on many websites as the opening installment of the

Big Town

quartet. In any case, what you get here is staff from a big city newspaper (the actual metropolis is never named) called

Illustrated Press

who get involved in various adventures with police and crime figures. In this chapter, which is barely an hour long, an embattled police chief is about to drummed out of his job for letting a murderer slip through his fingers. Ace reporter Lorelei Kilbourne helps the police solve a second murder, along the way uncovering blackmail and embezzlement, leading to the recapture of the first killer, and managing to save the chief's hide. Strictly average stuff, but we do love the posters. For reasons that elude us, the film was renamed

I Cover the Underworld

when it was re-released in 1950. As

I Cover Big Town

it premiered in the U.S. today in 1947.
---