Etsuko Shihomi gets her kicks fighting a diamond smuggling syndicate.

You see a poster like this and you know you've got a winner of a film on your hands. Not necessarily a good film, in the conventional sense, but one you know is going to be fun. This long promo, which you'll find nowhere else online, was made for Onna hissatsu ken: Kiki ippatsu, known in English speaking countries as Sister Street Fighter: Hanging by a Thread. It premiered in Japan today in 1974 and starred martial arts wizardress Etsuko Shihomi in the sequel to Onna hissatsu ken, aka Sister Street Fighter. This time she heads to Yokohama and battles diamond smugglers who surgically implant their improbably massive contraband stones into the buttocks of Chinese prostitutes. These bad guys are really evil. When a member of their organization screws up she gets her eyes stabbed out. See below. Surely there are better jobs out there, even if one has to sink to temp work or waiting tables at Applebee's. Does Shihomi defeat the mad surgical mafia of Yokohama? Hah. What a question. In terms of karate films, she was just getting started, as the stack of posters we'll be uploading in the future will attest. Speaking of which, we have the standard promo for Kiki ippatsu below, not as rare as the above, but still a nice piece of art.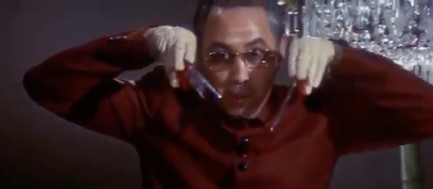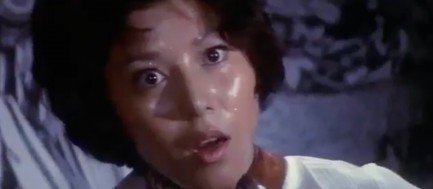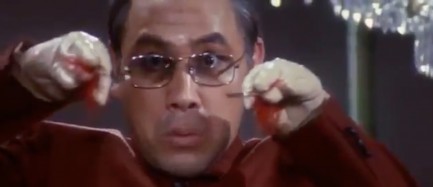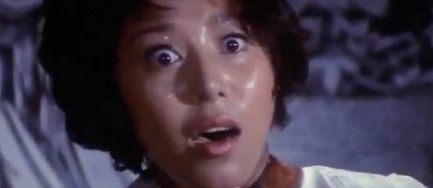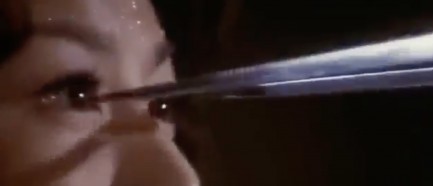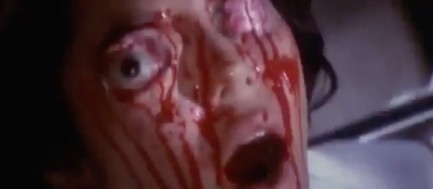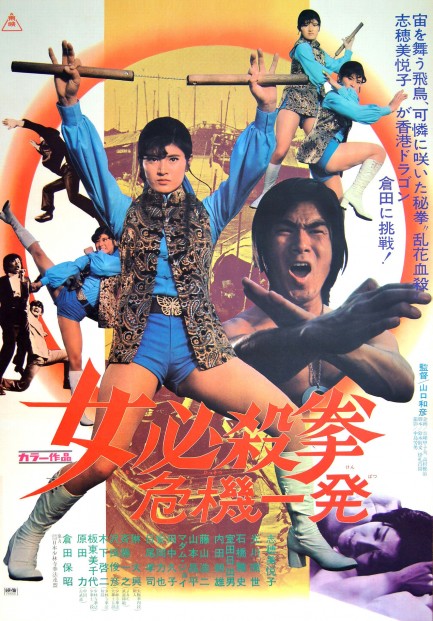 ---
Operating at a whole new delinquency.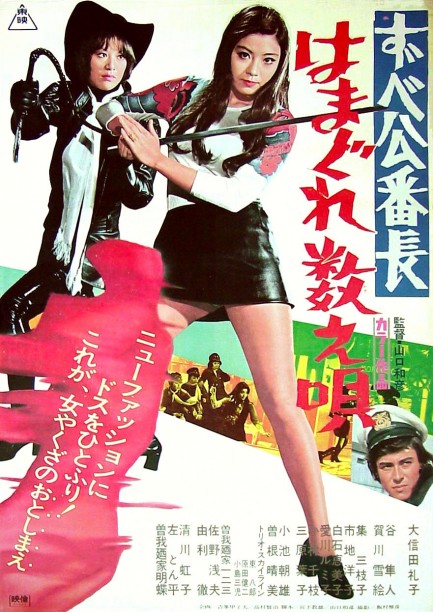 Above are two posters for Zubeko banchô: hamagure kazoe uta, aka Delinquent Girl Boss: Ballad of Yokohama Hoods, third in the Delinquent Girl Boss series, with Reiko Oshida reprising her role as the ass kicking Rika Kageyama. We managed to track down a copy of this and took a gander. It's similar to other entries, with Oshida going from the frying pan to the fire—or more literally, from reform school to the mean streets, as shortly after arriving in Yokohama she gets tangled up in girl biker and organized crime weirdness. She proves her mettle to the girls, then sets about causing trouble for the boys. All this is wrapped around a subplot involving a deserter from the U.S. army.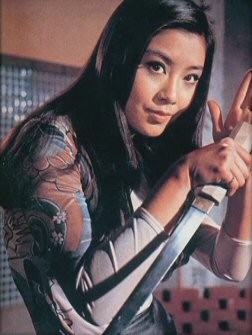 One distinguishing aspect of Yokohama Hoods is that sex and nudity are de-emphasized throughout the proceedings, and we think this actually helps the movie. We're still grappling with the often challenging role of sexual violence in pinku films, trying but not always managing to understand it in its cultural context, so Yokohama Hoods was refreshing for its lack. Other aspects are exactly as you'd anticipate—i.e. a climactic confrontation between the tough good girls and the superbad boys. Director Kazuhiko Yamaguchi goes all out, staging a waterfront fracas featuring speeding motorcycles, blazing machine guns, flashing swords, and more. If everyone actually aimed their guns rather than thrusting them wildly at their targets the fight might have ended sooner, but in any case Yokohama will never be the same. Zubeko banchô: hamagure kazoe uta premiered in Japan today in 1971.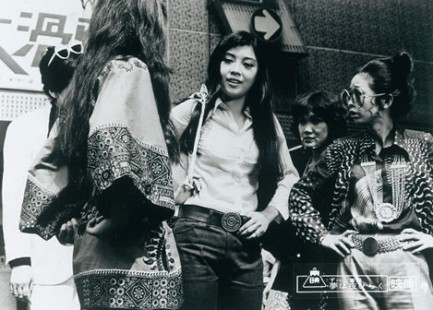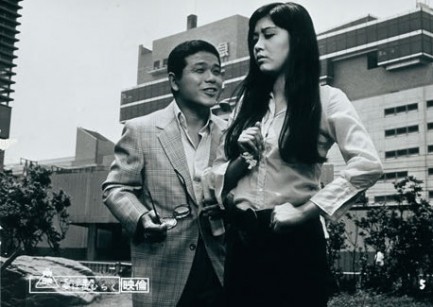 ---
How do I love thee? Let me count the greenbacks.
Here's a piece of beautiful poster art for Hajime Sato's 1966 film L'Amore Scotta a Yokohama. The film was originally released in Japan as Sanpo suru reikyusha, and of course it had a Japanese cast, but in the painting you get a decidedly Italian-looking woman playing dirty with paper money. The film is difficult to find, so if you search for it prepare for frustration. But we really wanted to show you the art anyway, painted by Tarantelli—that must be Italian for genius.
---