Something about Paris just makes you want to dance.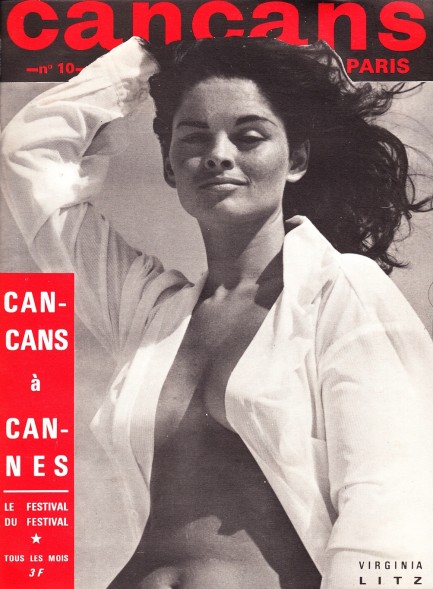 This issue of Cancans de Paris, which is number 10, hit newsstands this month in 1966 featuring cover star Virginia Litz, someone we saw a while back in Folies de Paris et de Hollywood, but modeling under the pseudonym Arabelle. Litz pops up inside Cancans along with Gloria Paul, Dany Carrel, Sylvia Sorrente, and Uta Levka, as well as Sean Connery and Claudine Auger, who were starring together in Thunderball. We have Virginia Litz on at least one other mid-century magazine, which we'll post a bit later. In the meantime below are assorted scans from today's issue.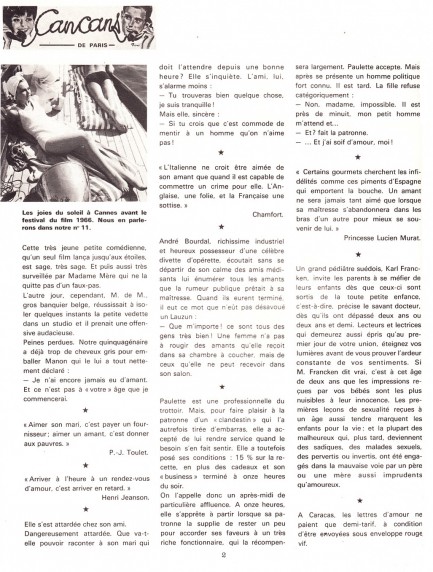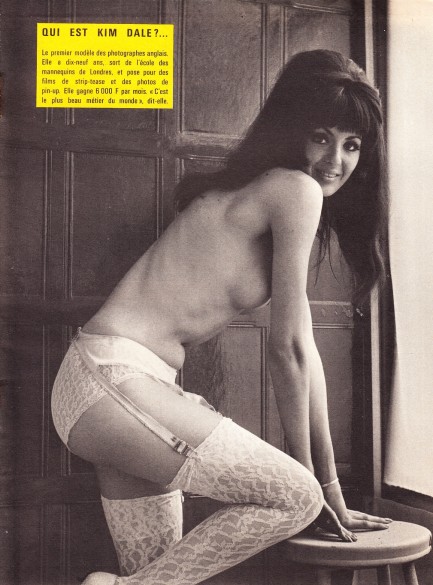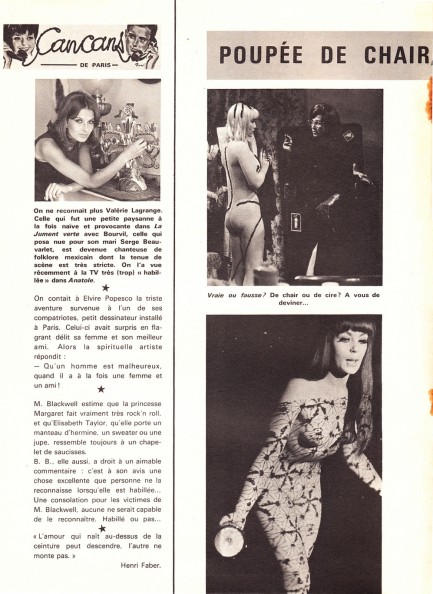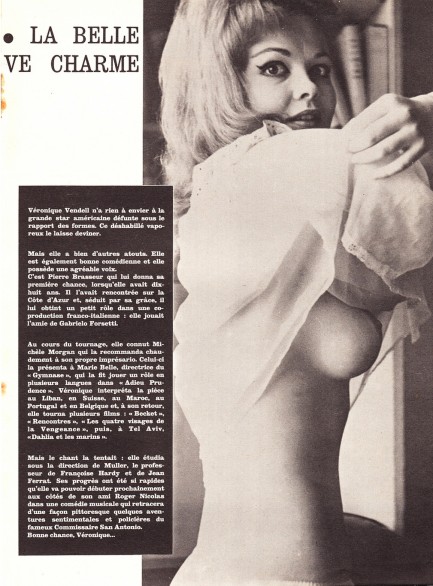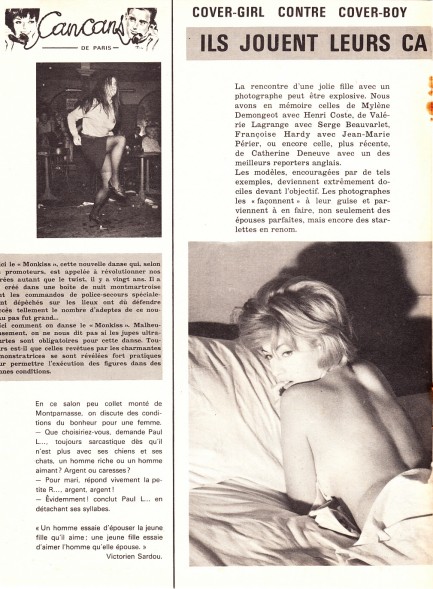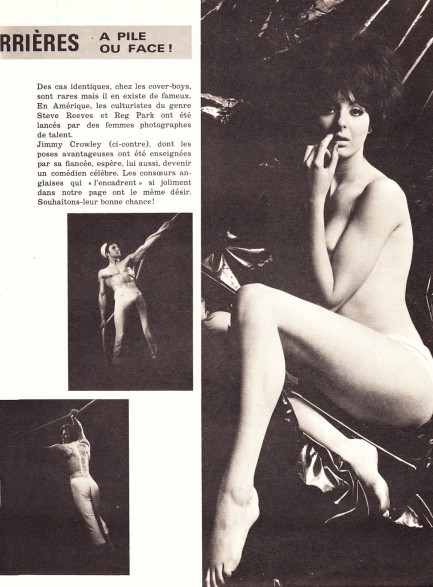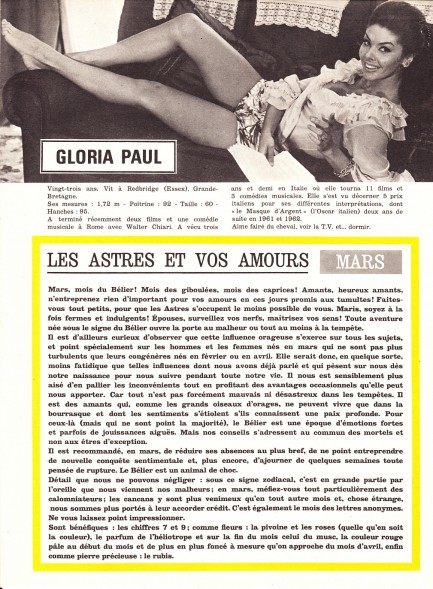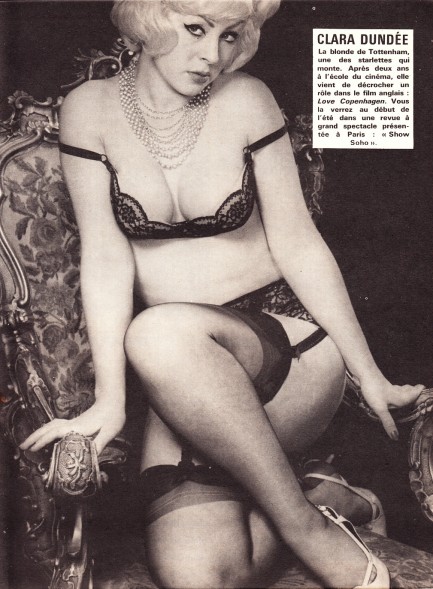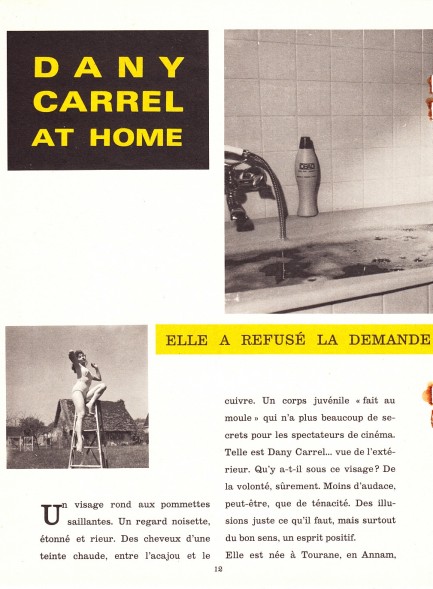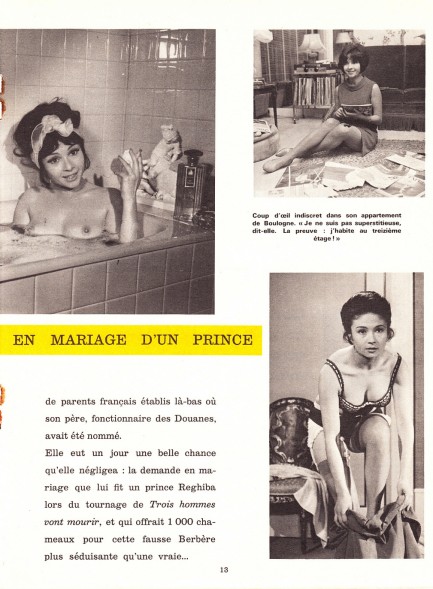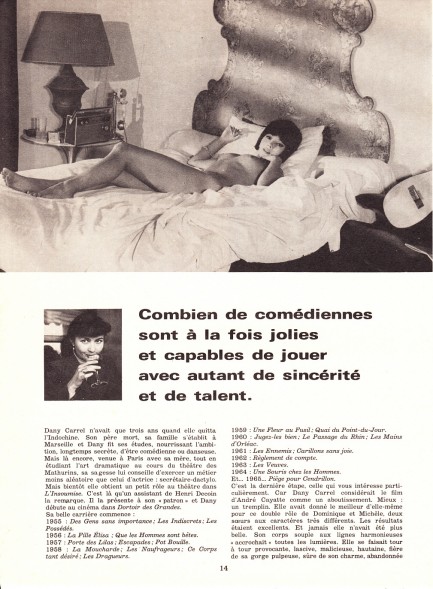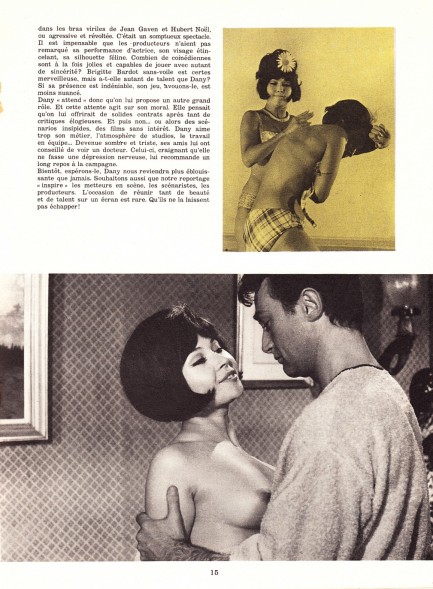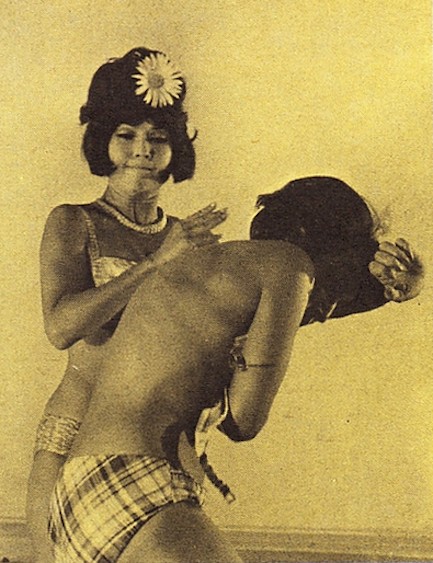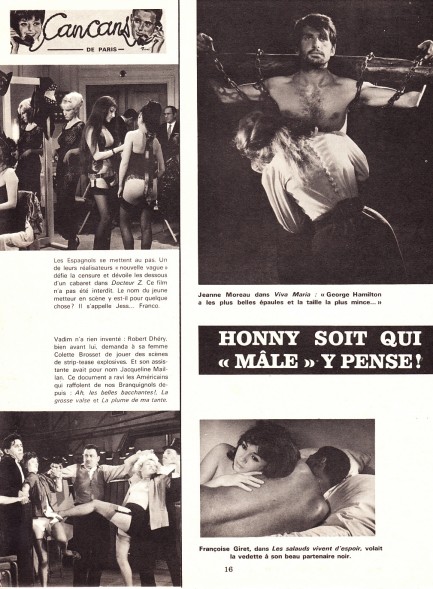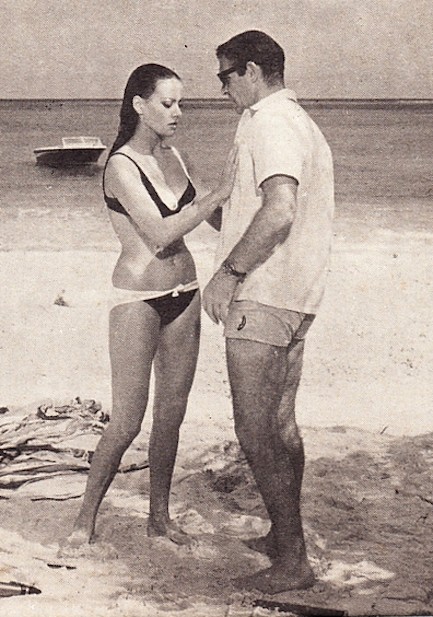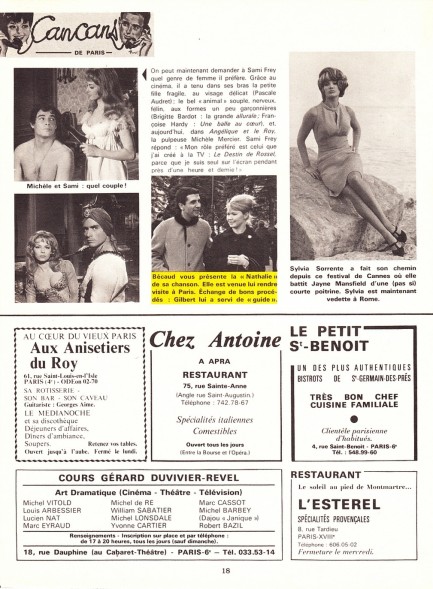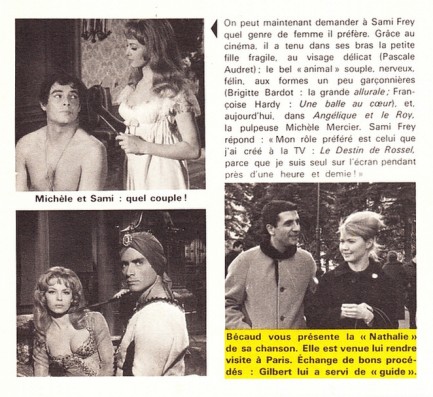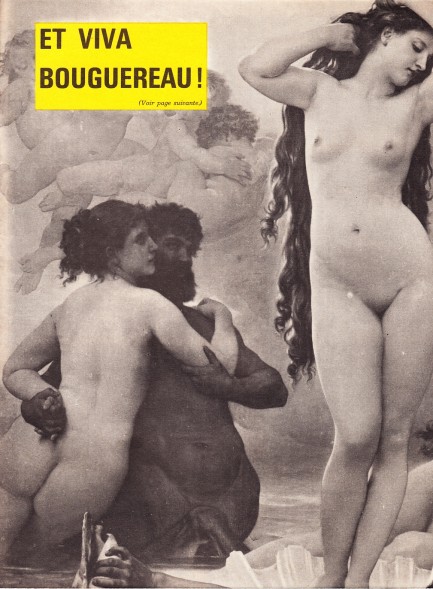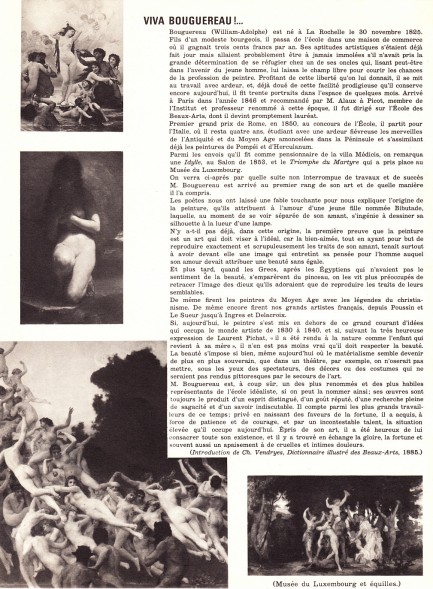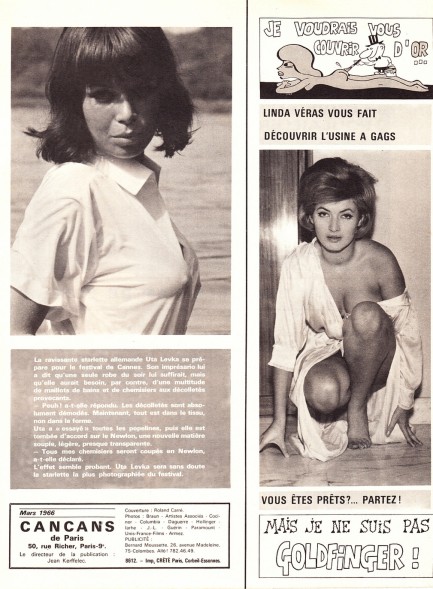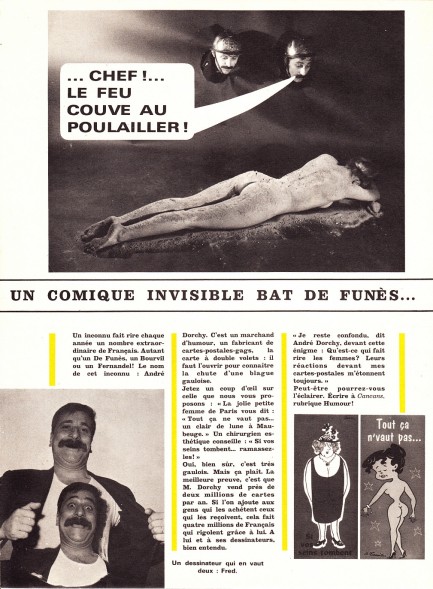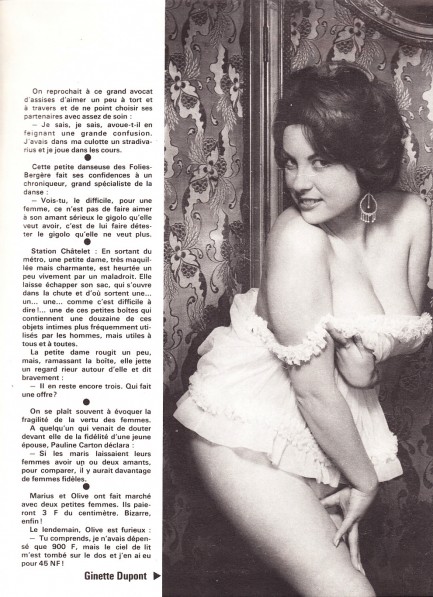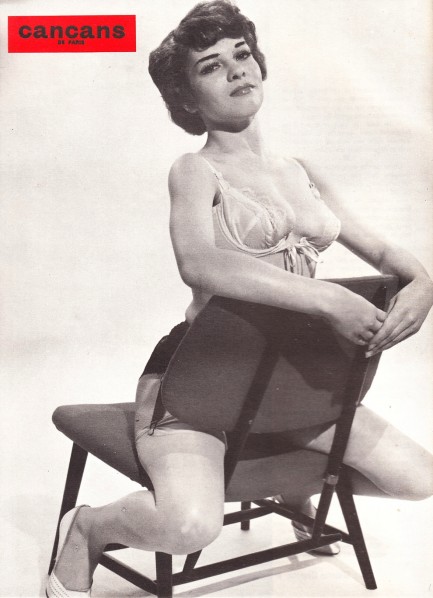 ---
The bodies are really starting to pile up today.
Just because we can, here's another movie poster, this one for Karin: un corpo che brucia, which means "Karin: A body that burns." They have a different type of body in mind than the makers of
Cadavere per signora
, but we're calling this a theme anyway. The English title of the movie was Playmates, and the original French title was Le bal des voyous, which means "the ball of thugs" —ball like a dance. Sounds like an occasion to be avoided, save for the fact that it has Linda Veras and ex-Playboy playmate Donna Michelle, both below. They star with Jean-Claude Bercq and Henri Verdier, and the year was 1968.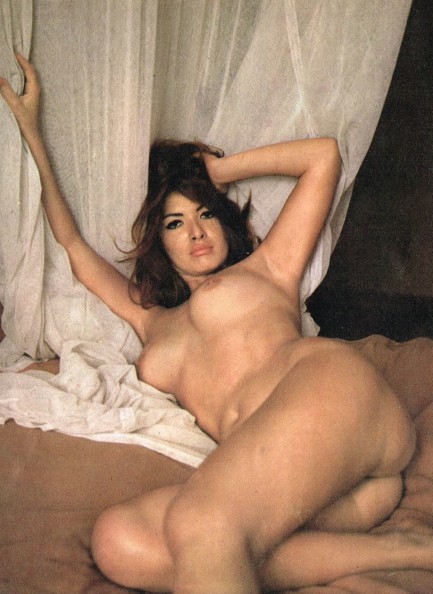 ---