He totally ignores us for her. She can't drive a tractor or slaughter a hog, so what the hell is the attraction?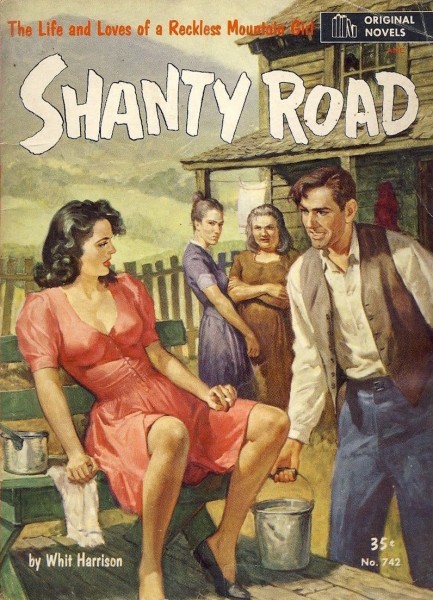 The hicks keep on coming. Above is another entry in the always fertile farmer sleaze genre, Shanty Road, by Whit Harrison, aka Harry Whittington. A hot hayseed named Amy inspires jealousy and desire among the locals, and things get interesting when a handsome young city doctor comes along and likes what he sees. In order to win Amy he'll have to beat back rivals and earn trust. You may remember Whittington also wrote the rural novels Shack Road and Backwoods Shack, and he authored others we haven't discussed. By now you've probably realized he was the king of this genre, and in fact he gave the niche its name—"backwoods novels." This one doesn't have a backwoods price, though. Vendors are asking $175 and up for it. 1954 copyright.
---
A suitcase and a sense of adventure will take you anyplace you want to go (and some places you don't).
As noted in the above post, we've gotten a trip together for this summer, so we thought we'd inspire ourselves by collecting a set of paperback covers featuring characters with suitcases. Just about anything can happen once you leave the comfy confines of home and we're hoping several of the scenes depicted here come true for us. See if you can guess which. Hint: not the one above—we already did that last year when we got caught in a monsoonal downpour that shut the airport on the day we were supposed to fly. No, we're thinking we want something more like the below cover to happen. And actually, that's a guarantee because the Pulp Intl. girlfriends are coming with us. Anyway, this group of covers serves as a companion set to our hitchhiker collection from last year. Art is by Robert McGinnis, Mitchell Hooks, George Gross, and others.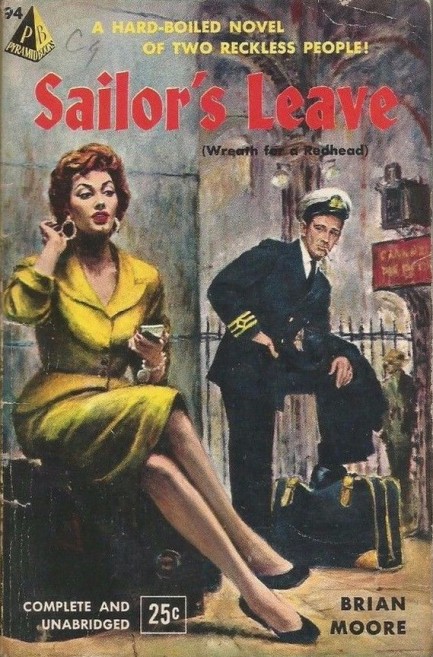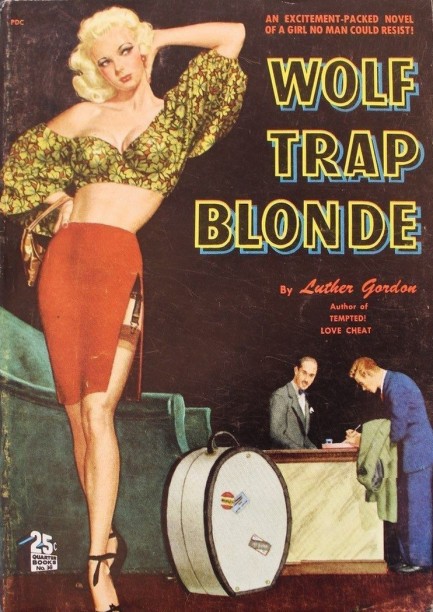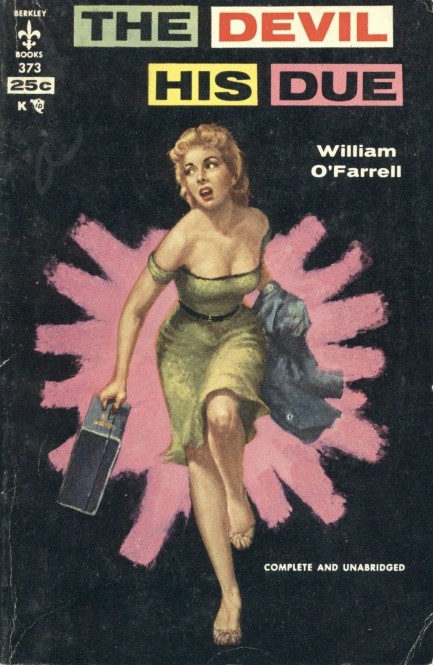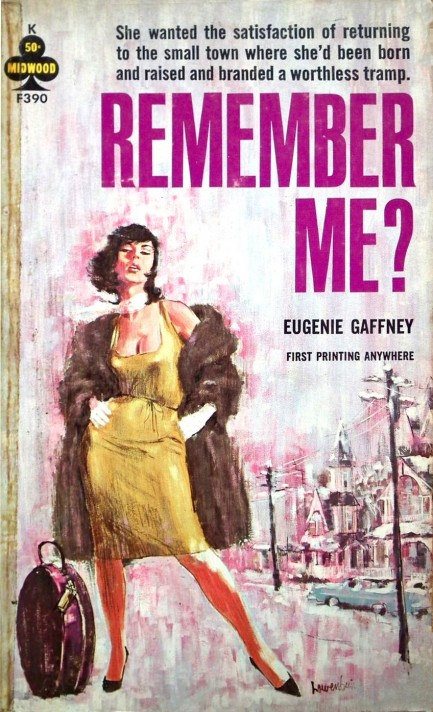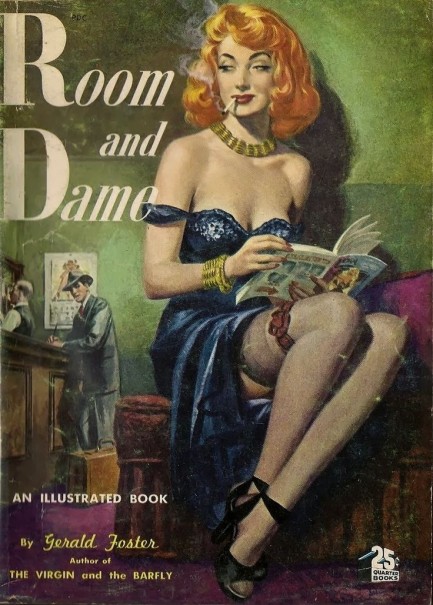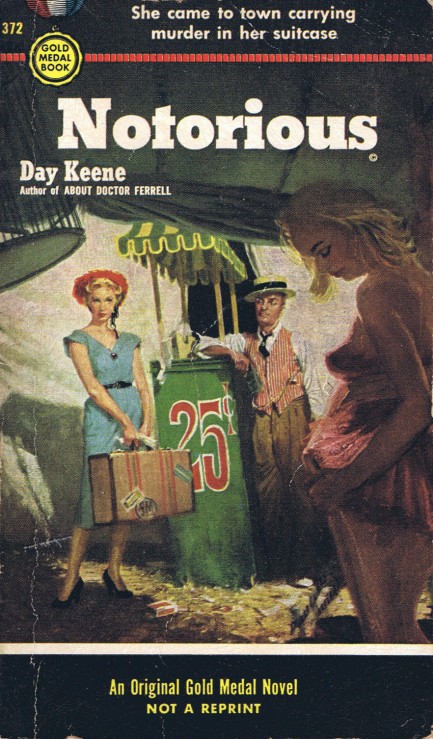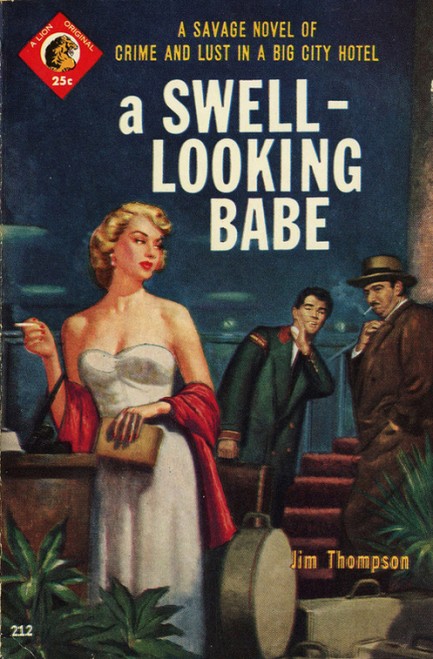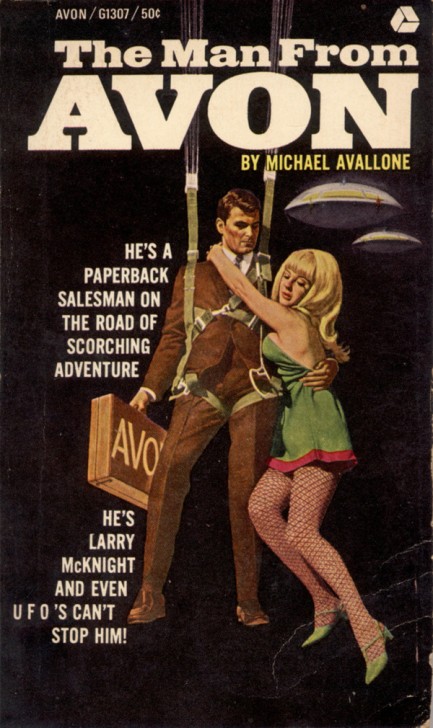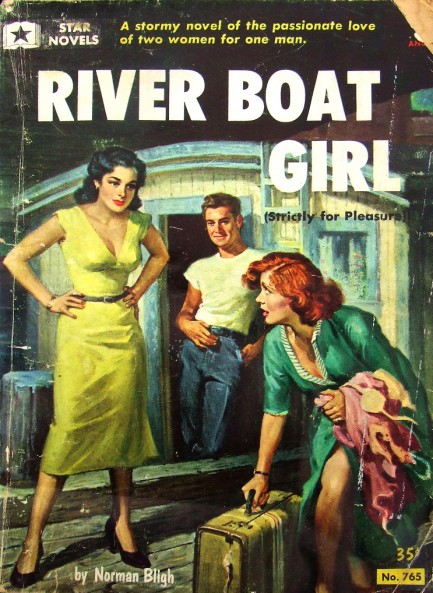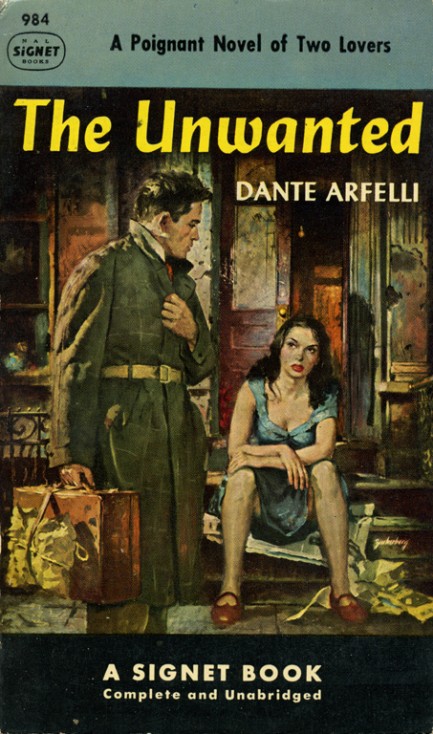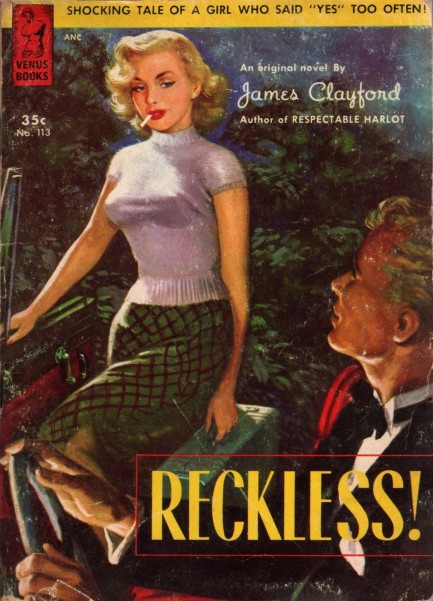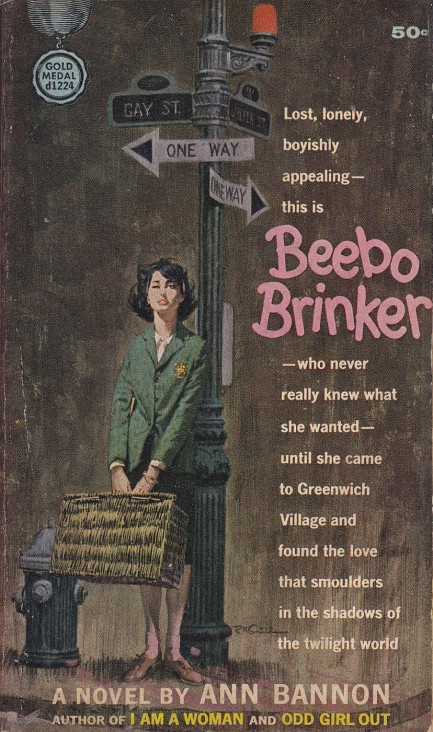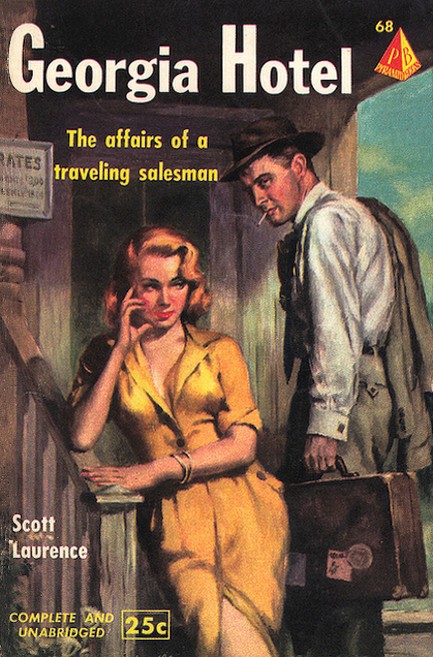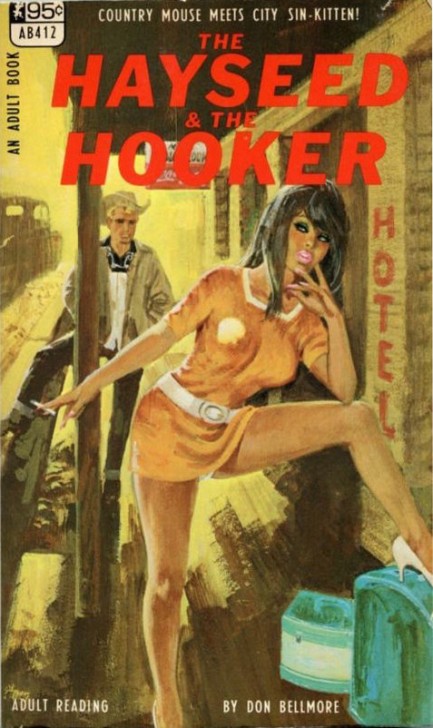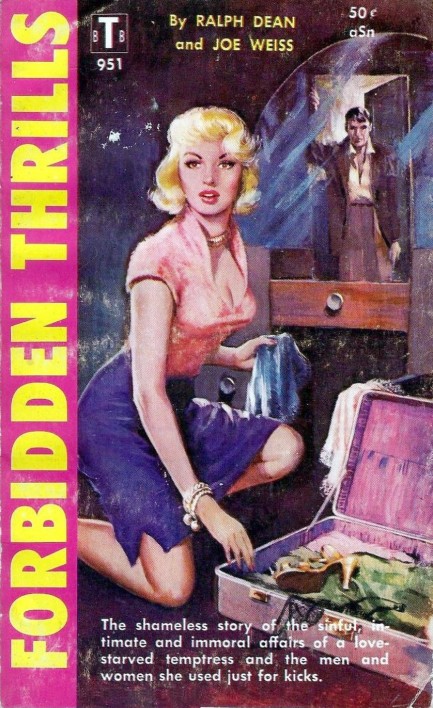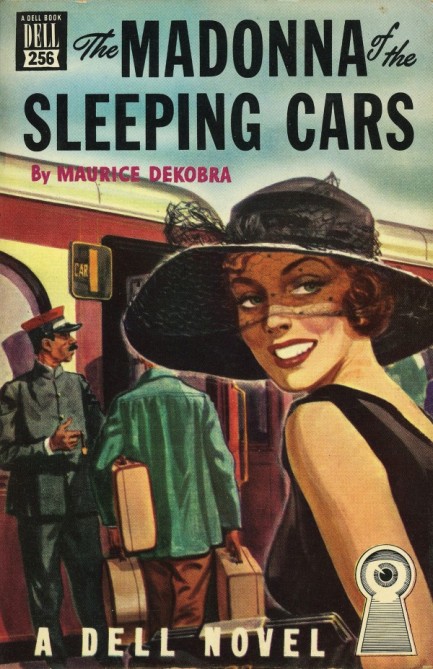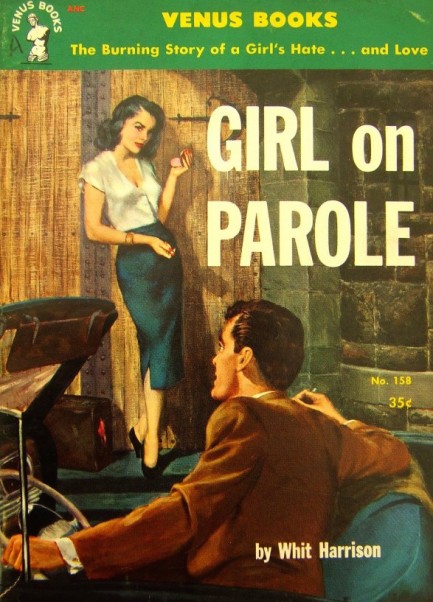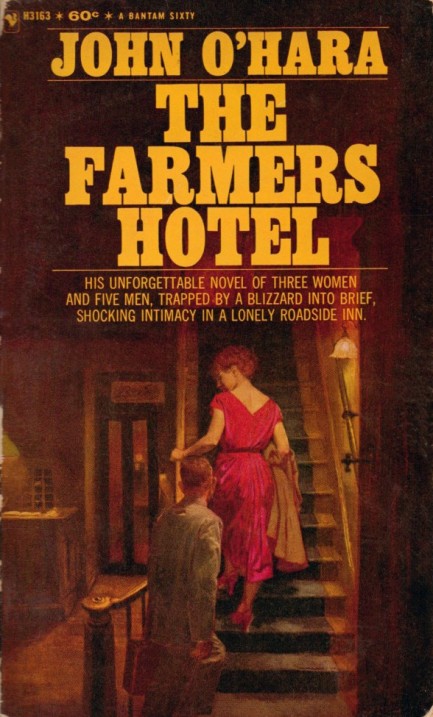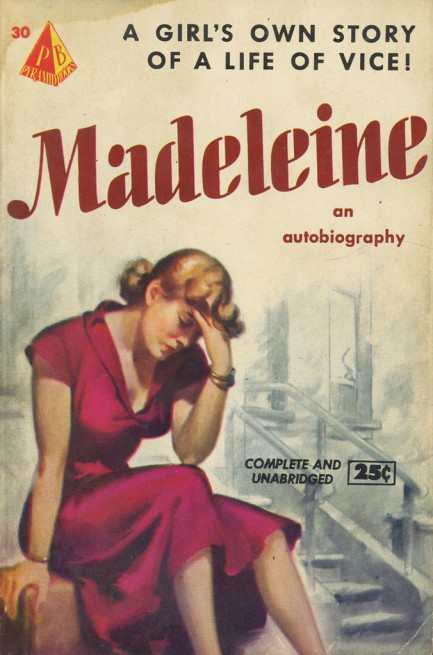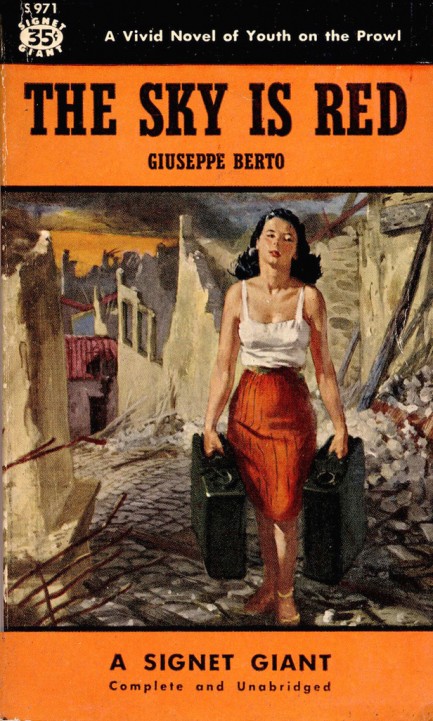 ---
In your culture girls kill after mating? Hmmph. How strange. What do you kill?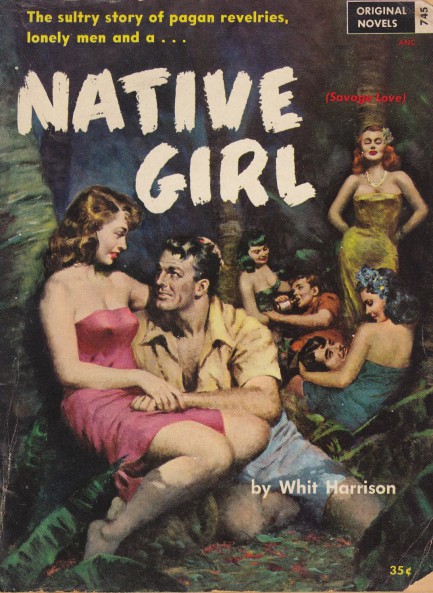 Whit Harrison's Native Girl was first published in 1952 as Savage Love, received a name change later that year, then was reissued four years later in 1956 under the author's real name Harry Whittington. The book is set on the island of Maui and opens, first sentence, with lead character Coles Cameron seeing his best friend's Hawaiian wife Lani completely nude. From there it's just matter of time before he gets himself a little jungle love—and of course only a matter of a little more time before he's boiled in a pot and eaten. Well, not really, but things go almost that badly. Steamy stuff, if a bit overwrought.
---