A suitcase and a sense of adventure will take you anyplace you want to go (and some places you don't).
As noted in the above post, we've gotten a trip together for this summer, so we thought we'd inspire ourselves by collecting a set of paperback covers featuring characters with suitcases. Just about anything can happen once you leave the comfy confines of home and we're hoping several of the scenes depicted here come true for us. See if you can guess which. Hint: not the one above—we already did that last year when we got caught in a monsoonal downpour that shut the airport on the day we were supposed to fly. No, we're thinking we want something more like the below cover to happen. And actually, that's a guarantee because the Pulp Intl. girlfriends are coming with us. Anyway, this group of covers serves as a companion set to our hitchhiker collection from last year. Art is by Robert McGinnis, Mitchell Hooks, George Gross, and others.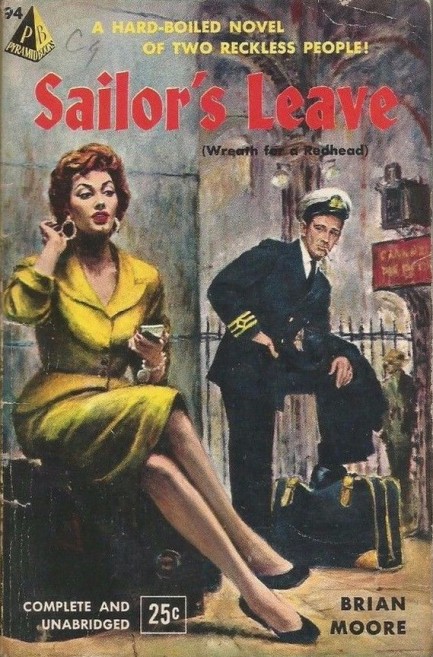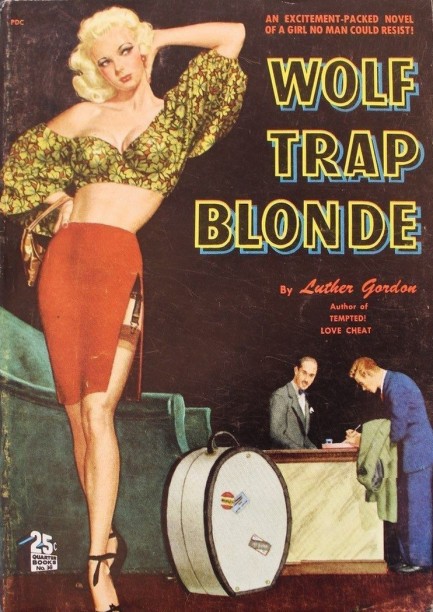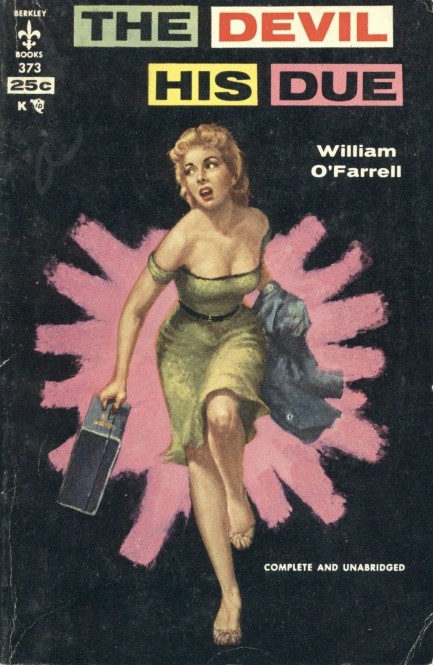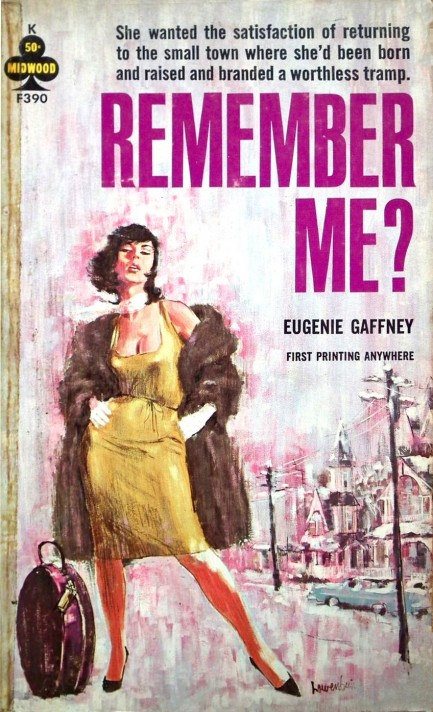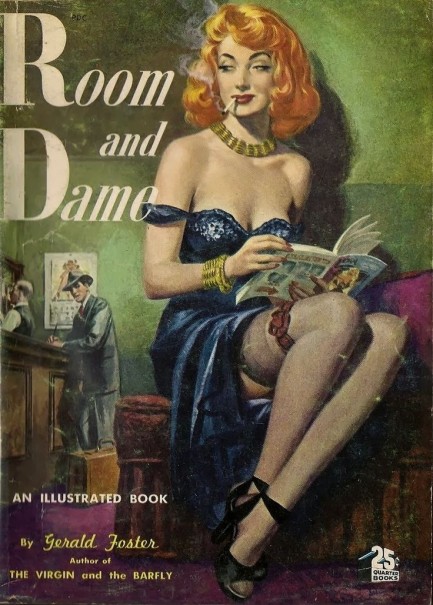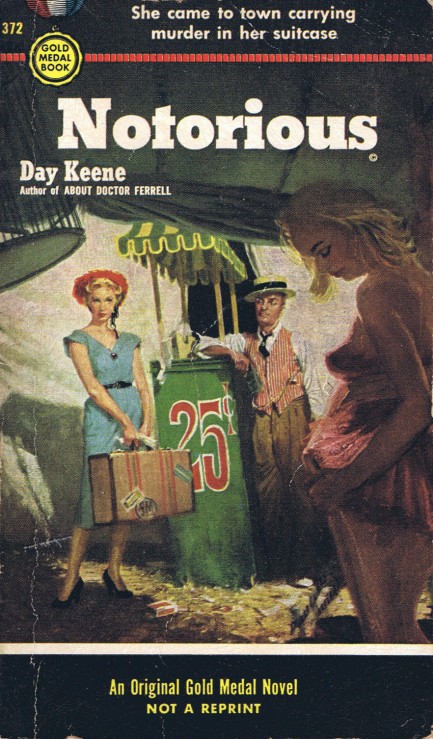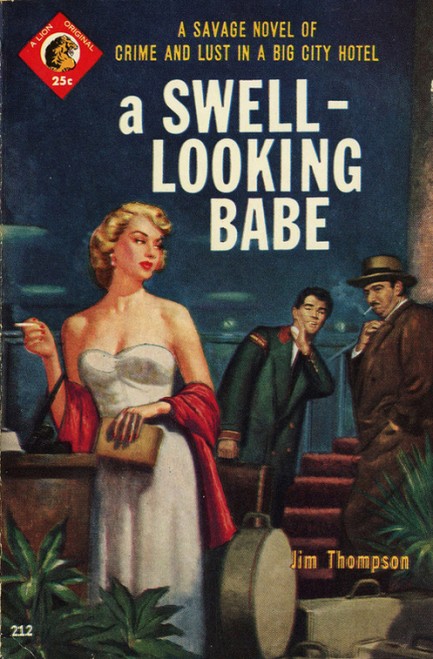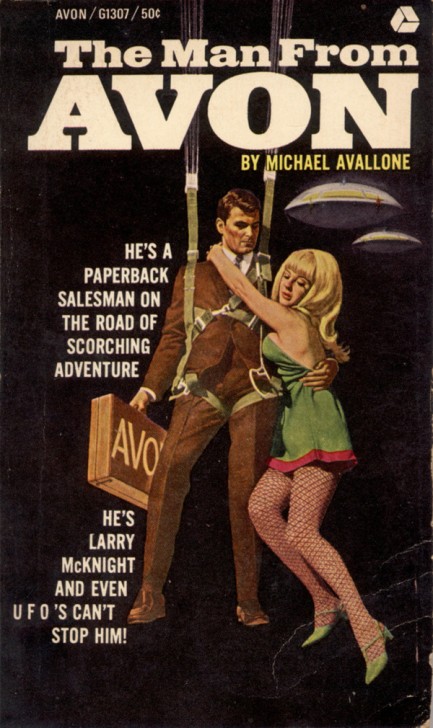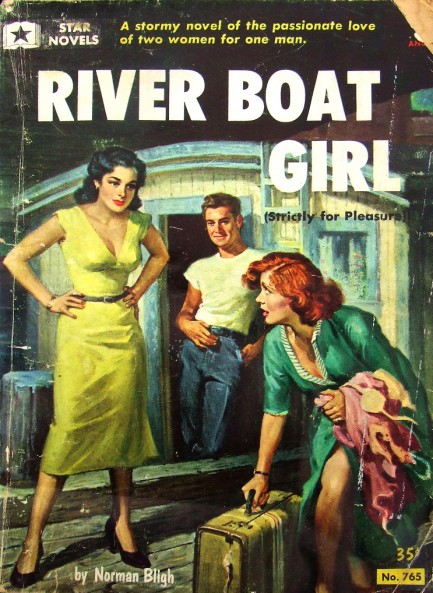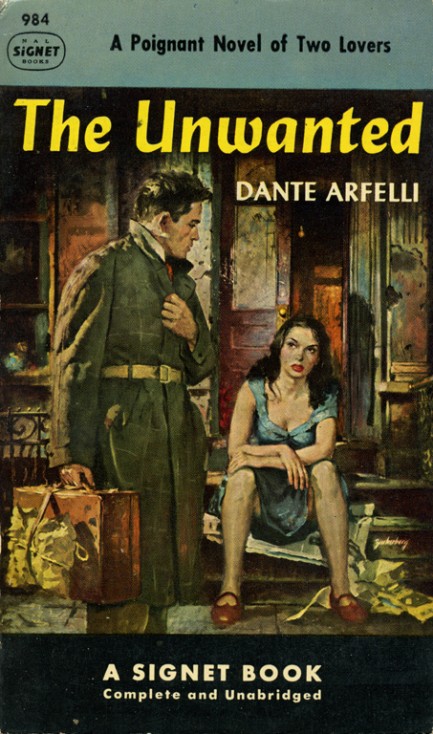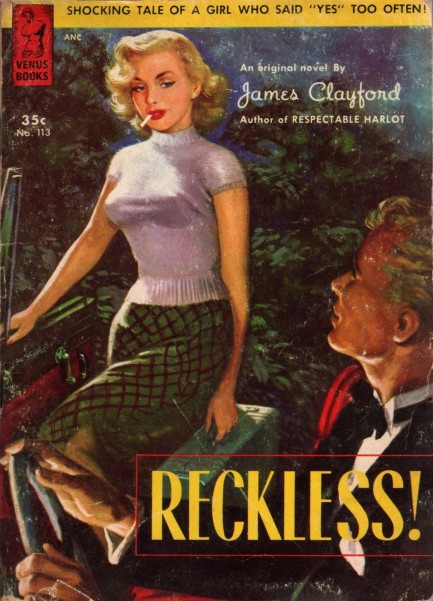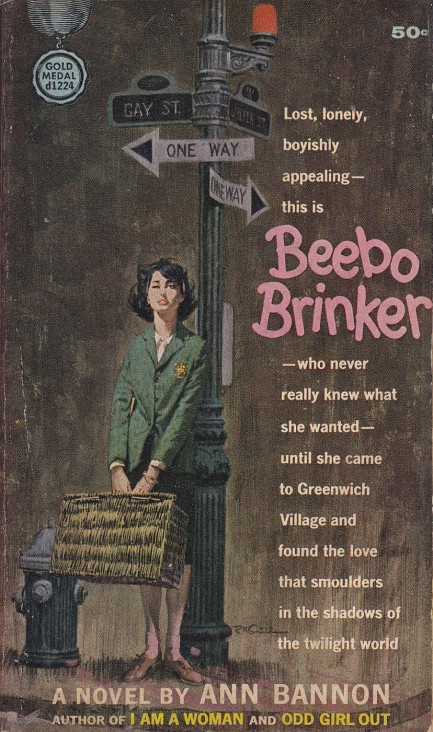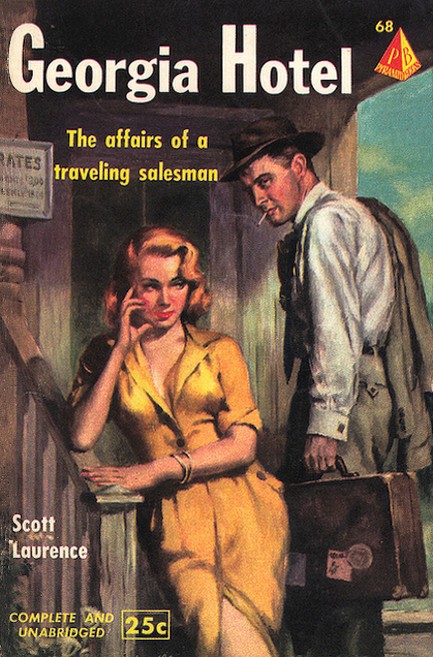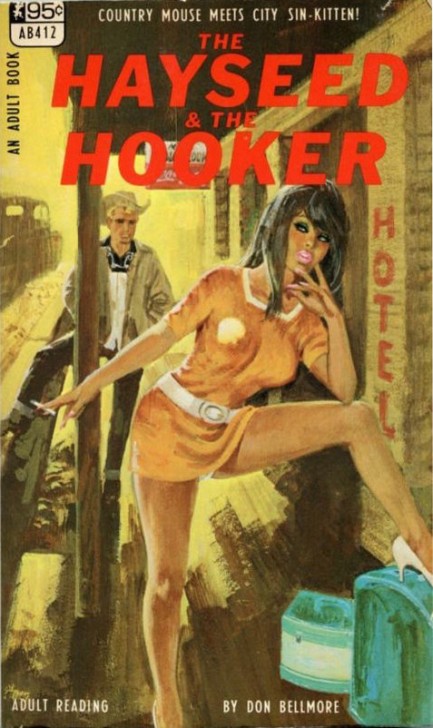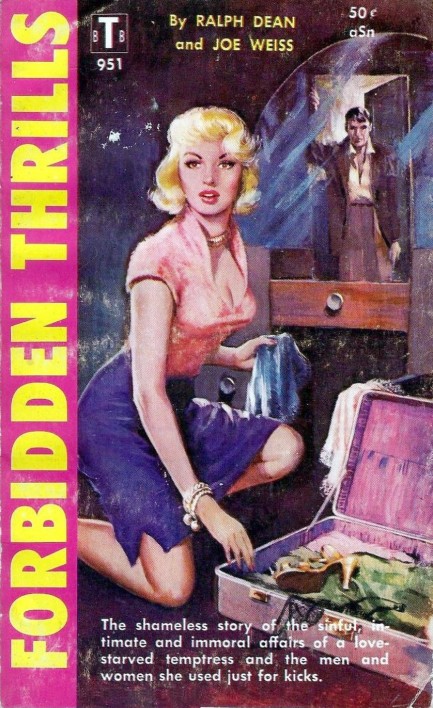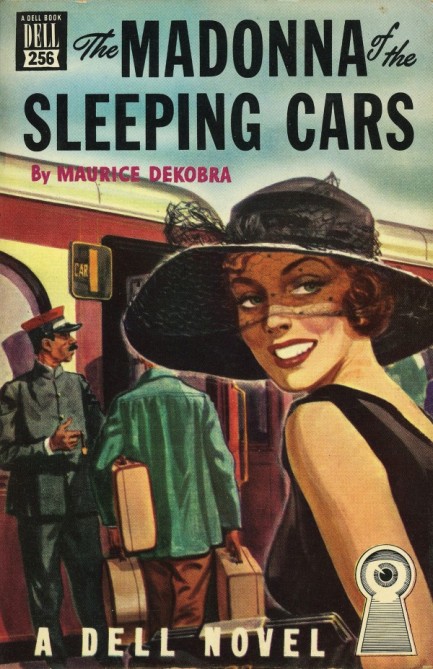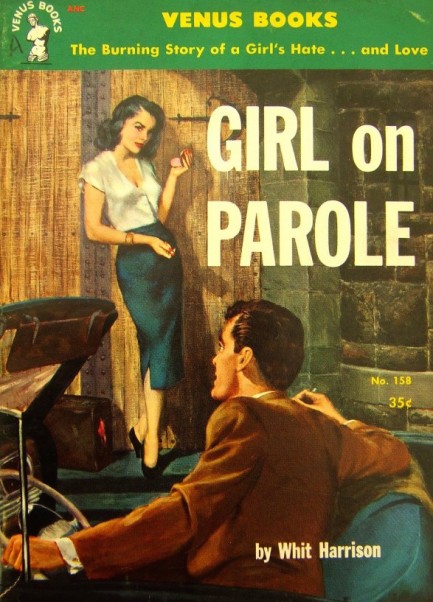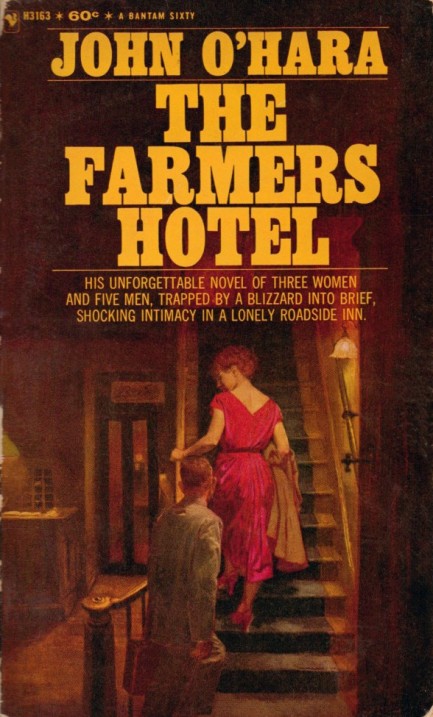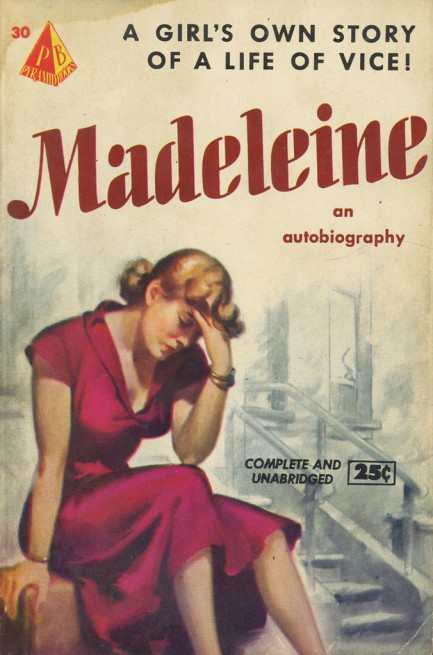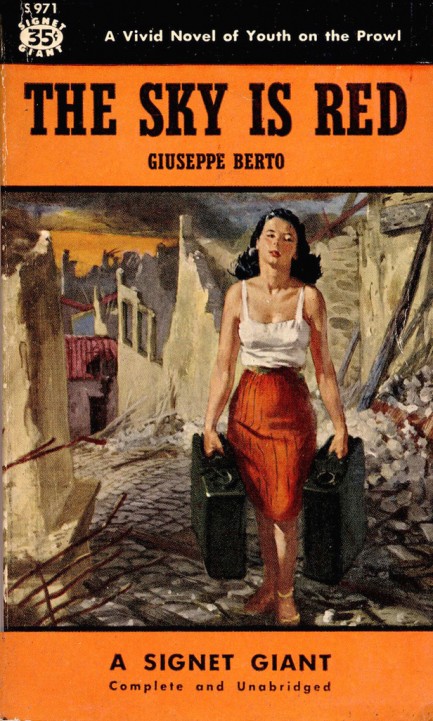 ---
Of course I have anger issues! You would too if you needed ridiculous hair to compensate for a tiny head!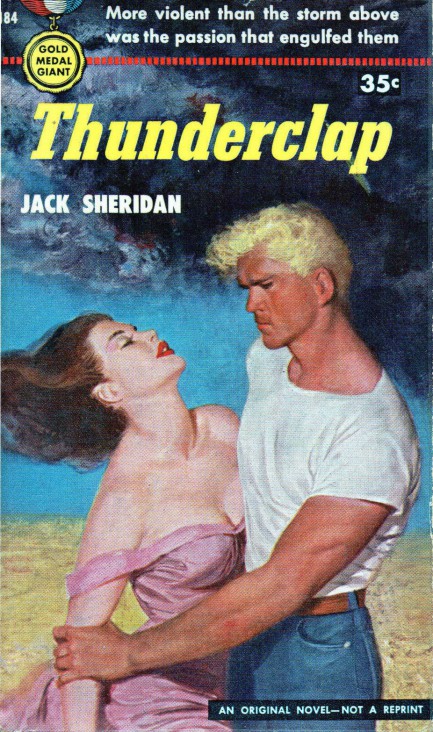 It's always interesting to compare the covers of reissued paperbacks to the original editions. Often they're similar, but sometimes—as with the above examples—they're very different. These two versions of Thunderclap strongly reference the weather but that's all they have in common. Both from Fawcett, the top cover is from 1951, and the second appeared in 1959. Which do you prefer? Think carefully—these are like ink blots. One choice indicates a sane and insightful mind, while the other reveals deep psychological issues. We'll give you a hint—Clorox 'fro bad. Uncredited art for both covers.
---