How many secrets can one man keep?

Charade is one of the great romantic thrillers in cinema history, and is a movie you should definitely see if you haven't. Audrey Hepburn plays a woman whose husband is fatally thrown off a speeding train and Cary Grant is a charming but mysterious stranger willing to render aid in solving the murder. But Grant has ulterior motives, as well as multiple identities. Others are interested in the killing too, and it soon develops that they're after $250,000 worth of missing gold.
The movie is great, as legions of fans and critics have agreed, but in addition to its narrative, directorial, and acting brilliance, what we like about it is that the unlikeliness of the May-December attraction between Grant and Hepburn does not go unaddressed. At one point Grant, 59, quips to Hepburn, 30, that he's afraid he'll be arrested for transporting a minor. We love the tack taken in dealing with the romance because it gives the audience credit for being intelligent enough to appreciate the subtleties of life. That's increasingly rare in popular movies—as well as in popular culture.
For example, these days there's talk of such things as "age appropriate" relationships, the inference being that older men should not be with younger women (and possibly vice versa). Horseshit. We can think of little more sexist than assuming women aren't able to make their own life choices. Consenting adults—older/younger, male/male, female/female, other/other—trying to find love will tend to look anywhere they can, and internet tribunals can take a flying leap. We don't say that merely because neither Pulp Intl. girlfriend is age appropriate. We say it because nothing in this life is more important than finding the right partner.

Interestingly, numerous other mid-century films—among them classics like Sabrina and To Catch a Thief—also addressed the presumed incongruity of older men with younger women, and did it in an empathetic, humanistic way. Charade does it more amusingly than most. Grant is initially embarrassed by Hepburn's attentions, but of course she eventually wears him down. The film mixes comedy, romance, and thrills, plus it was made in beautiful locations around Paris, all of which makes it a total winner. It premiered in the U.S. today in 1963.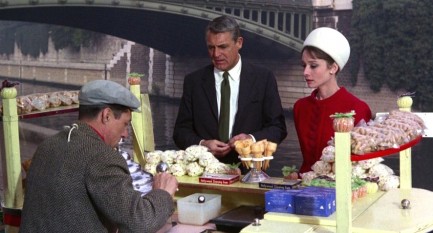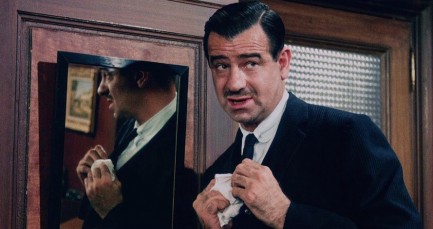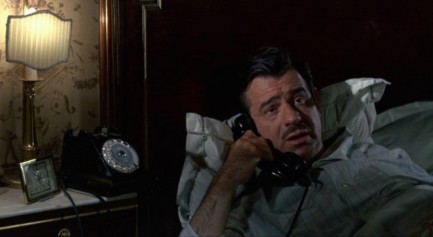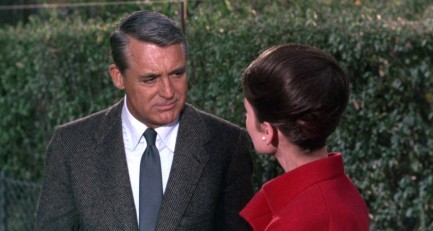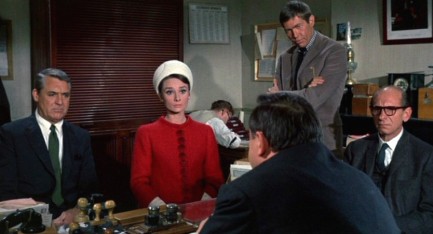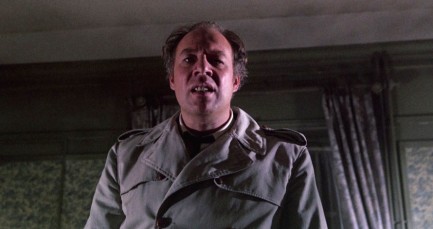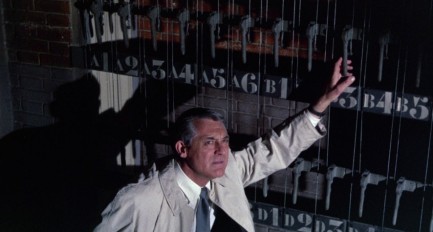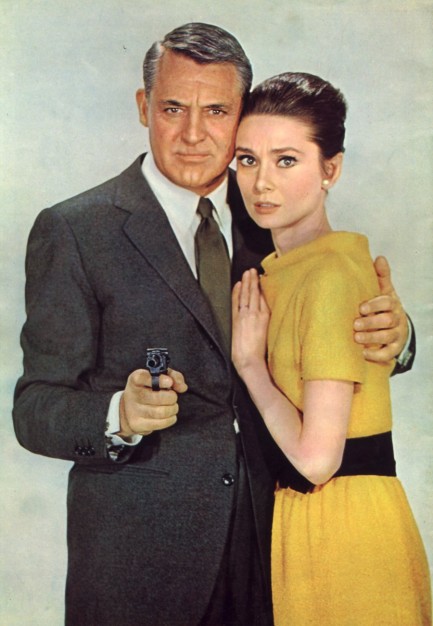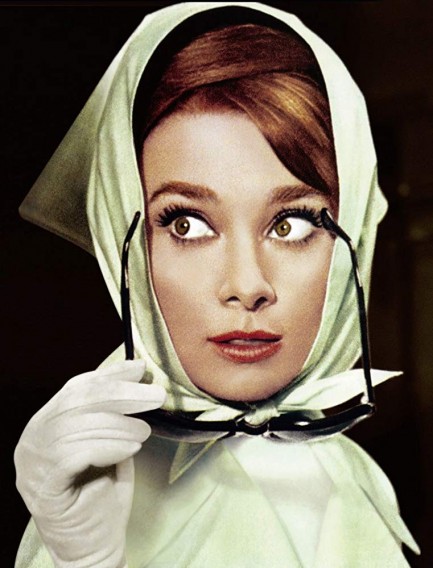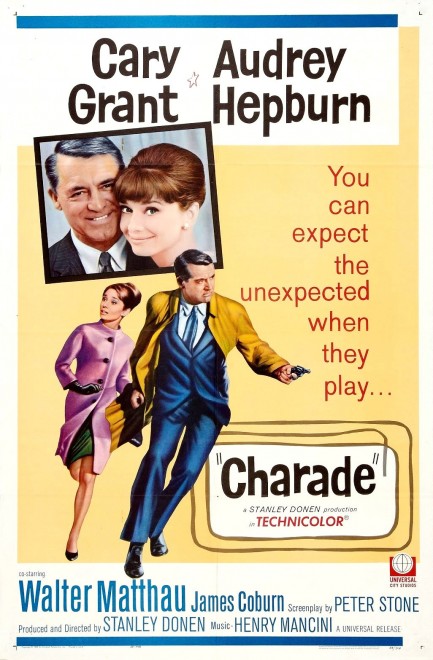 ---
Hey everybody—get an Eiffel of these!
If you've been visiting the site for a while, you perhaps remember the cover we shared for H.R. Lenormand's Renée

, which shows a lonely woman staring out of her room at the majestic—and in that
context
clearly metaphorical—Eiffel Tower. Since then we've seen the tower pop up on many covers, including
Passion in Paris
by Harrison Stone, above, so today we've compiled a collection. Most of these examples view the tower as just an innocent civic landmark, but take it from us—once the idea that it stands for something else gets into your head you really can't get it out. Interestingly, while the tower appears on many U.S. book fronts, we found it on only two of the hundreds of French covers we have. Perhaps they consider it too
banal
. Twenty-one scans below.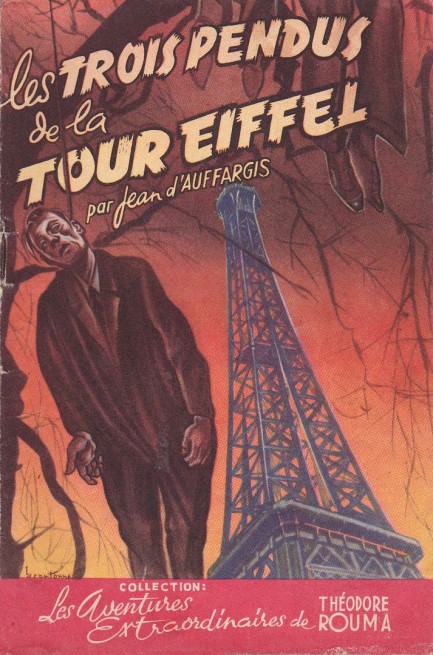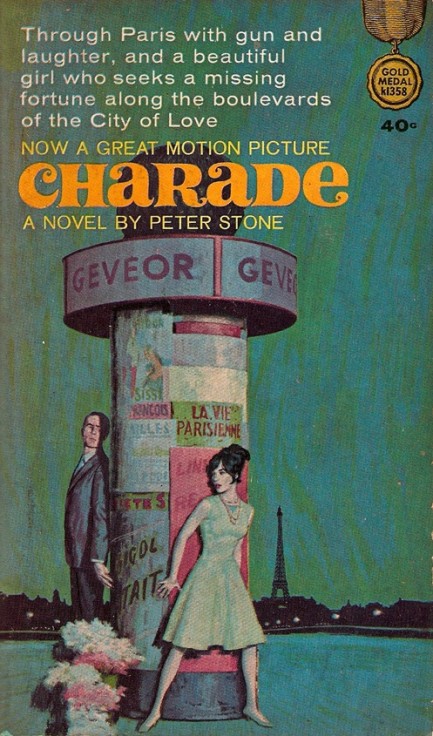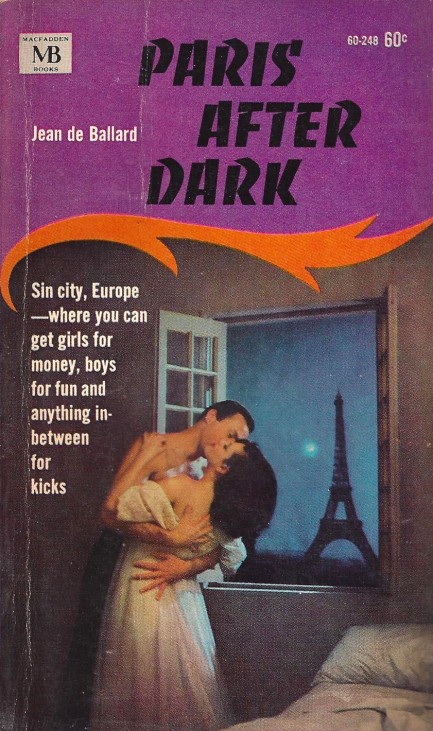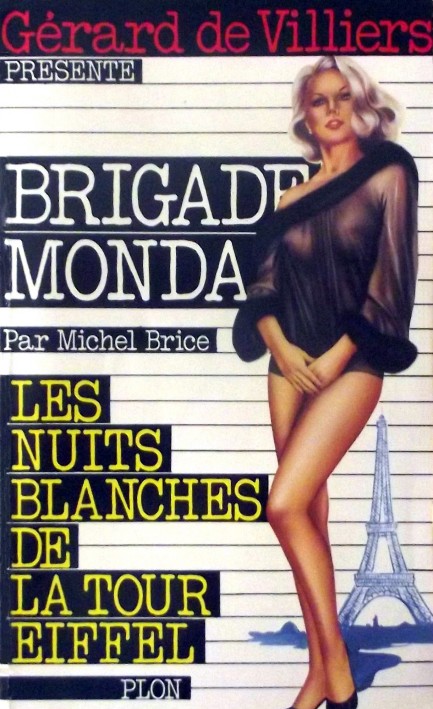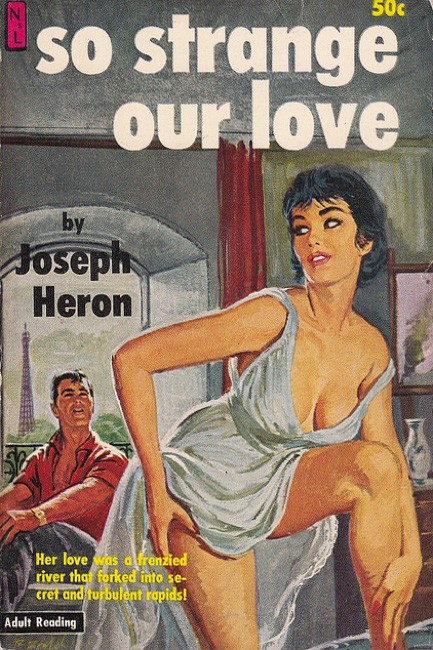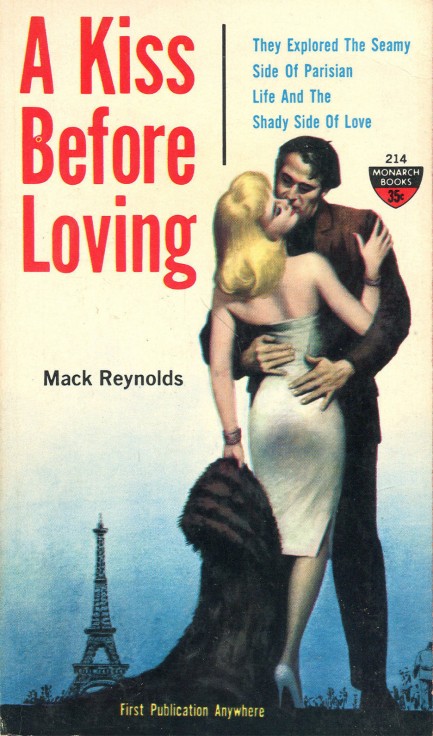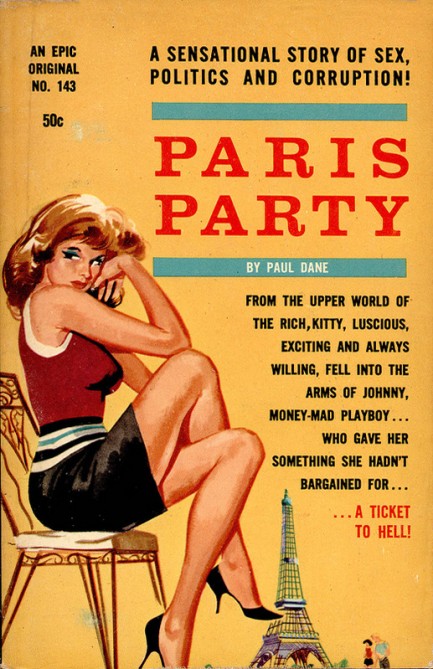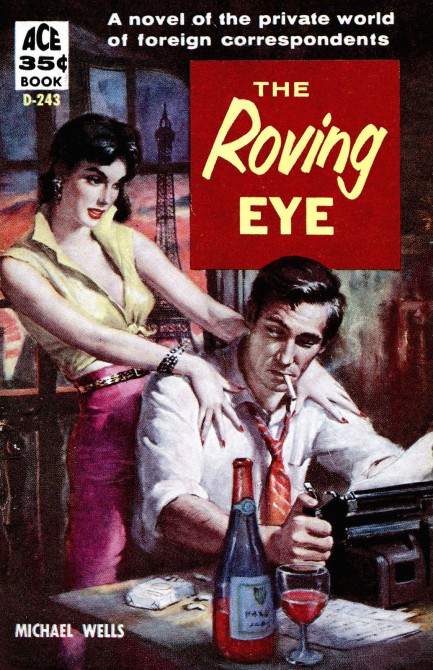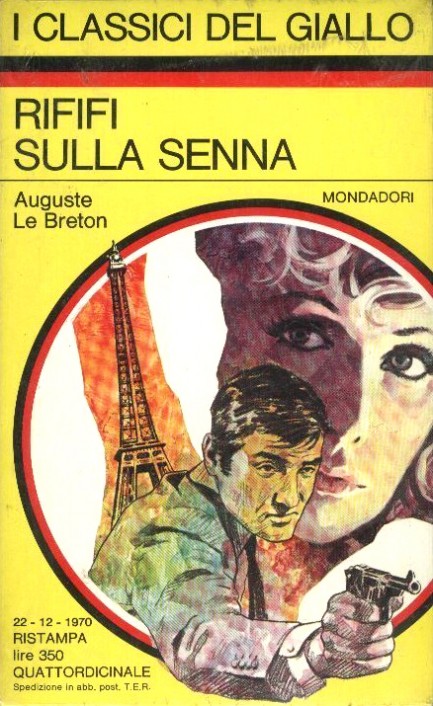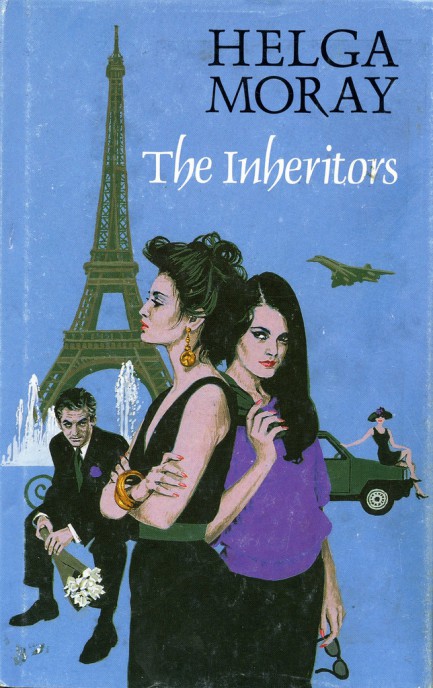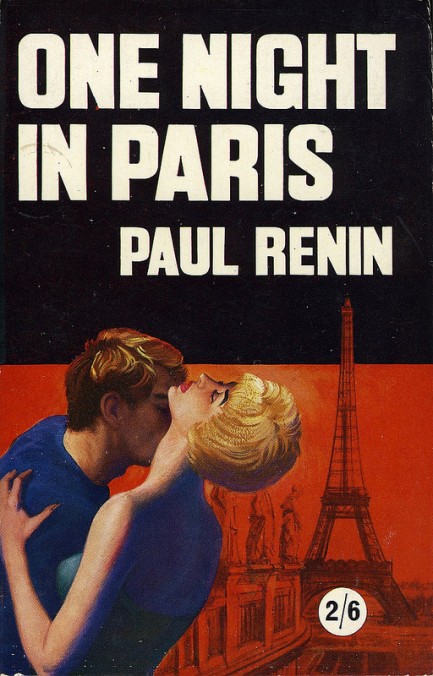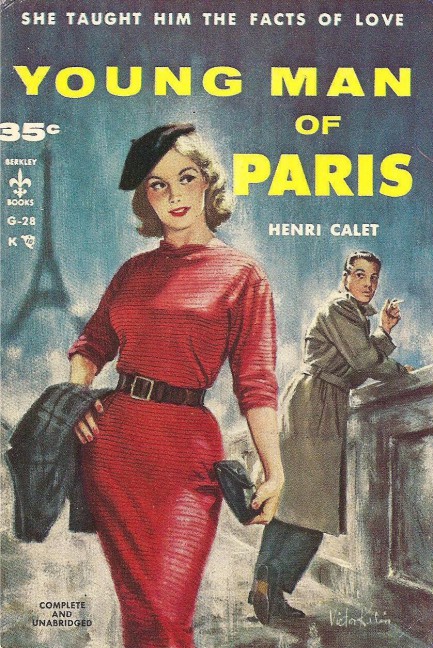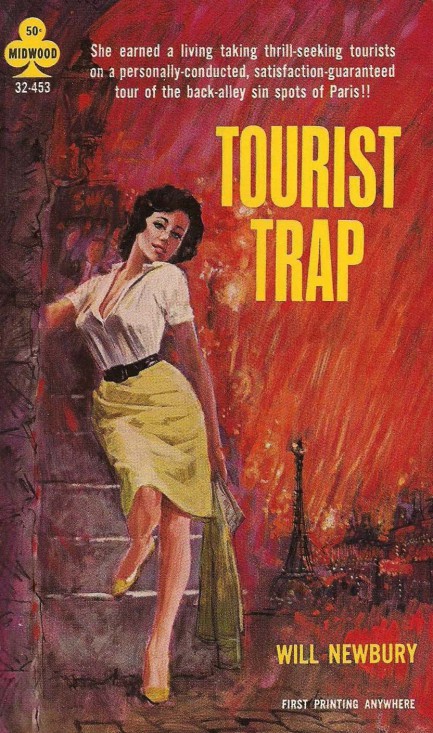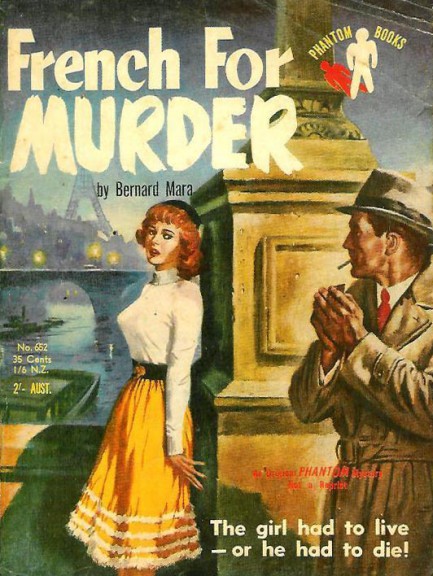 ---
Two for the Road is one of Audrey Hepburn's lesser-known films, but it also may be her best.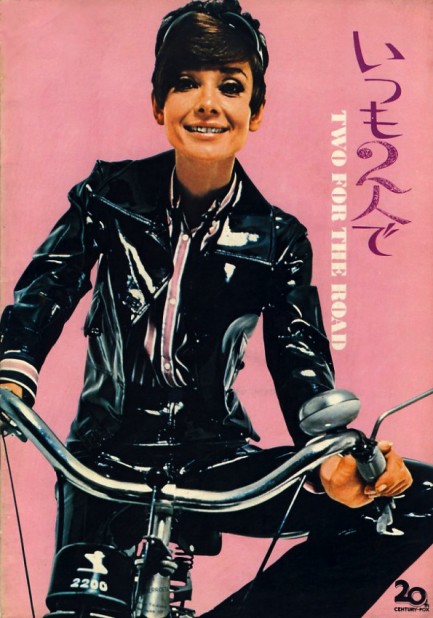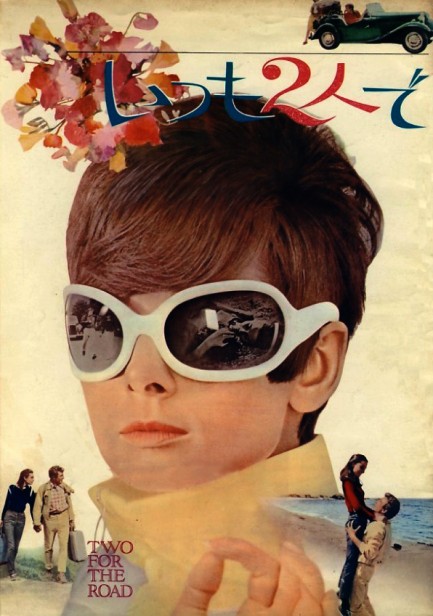 Director Stanley Donen's third collaboration with Audrey Hepburn after the hits Funny Face and Charade is not quite as breezy as those previous efforts, but it's still a stellar effort. Basically, Two for the Road is an elliptical recounting of a difficult marriage, with the action set during different road trips across France taken at different times of life. Here you get a more mature Hepburn, playing a meatier role, derived from an excellent script by Frederic Raphael, aided by the great direction of Donen and a memorable musical score from Henry Mancini. You also get très groovy Japanese promo art printed for the premiere in Tokyo forty-two years ago today. Available on dvd only since late 2005, Two for the Road is lesser known Hepburn, but we think in time it will be considered her best work. Highly recommended.
---