Hey everybody—get an Eiffel of these!
If you've been visiting the site for a while, you perhaps remember the cover we shared for H.R. Lenormand's Renée, which shows a lonely woman staring out of her room at the majestic—and in that context clearly metaphorical—Eiffel Tower. Since then we've seen the tower pop up on many covers, including Passion in Paris

by Harrison Stone, above, so today we've compiled a collection. Most of these examples view the tower as just an innocent civic landmark, but take it from us—once the idea that it stands for something else gets into your head you really can't get it out. Interestingly, while the tower appears on many U.S. book fronts, we found it on only two of the hundreds of French covers we have. Perhaps they consider it too

banal

. Nineteen scans below.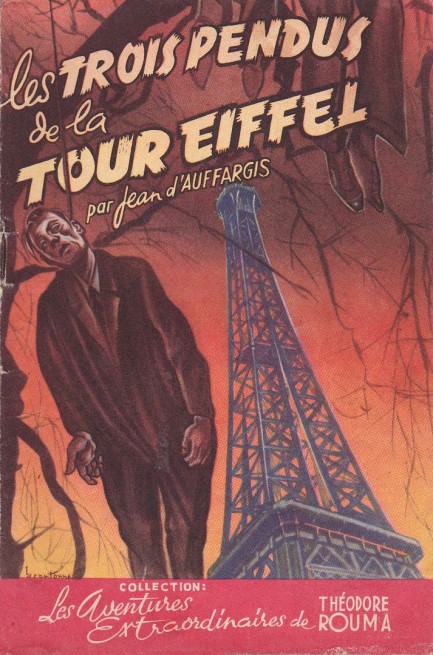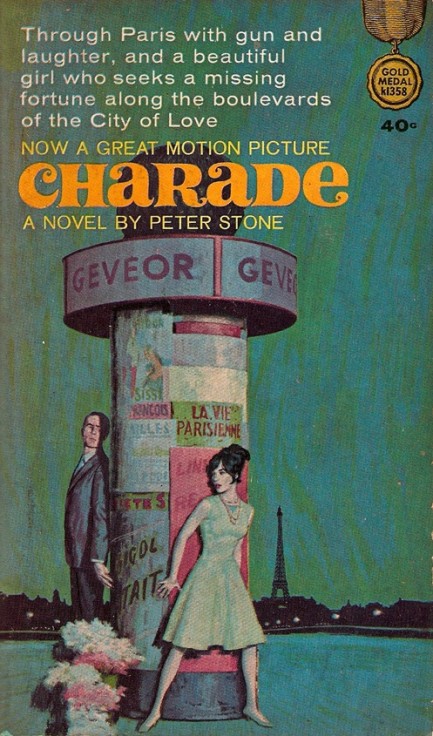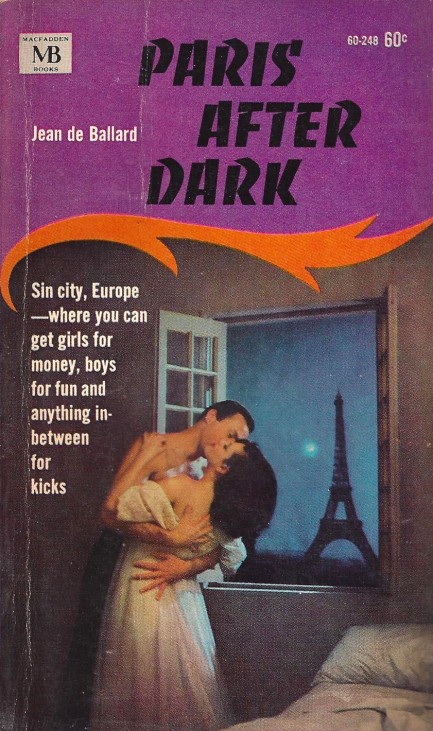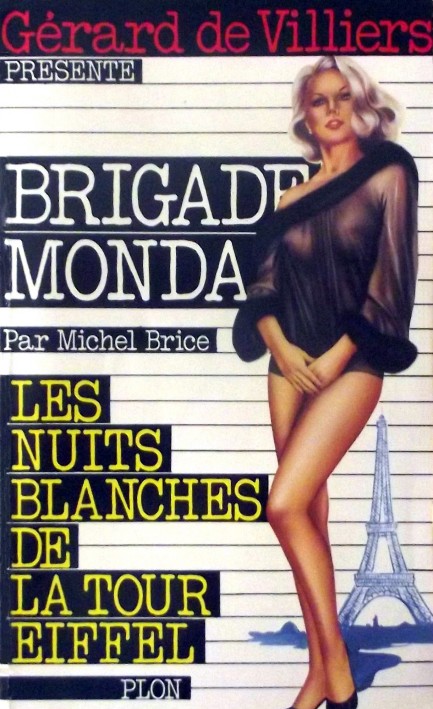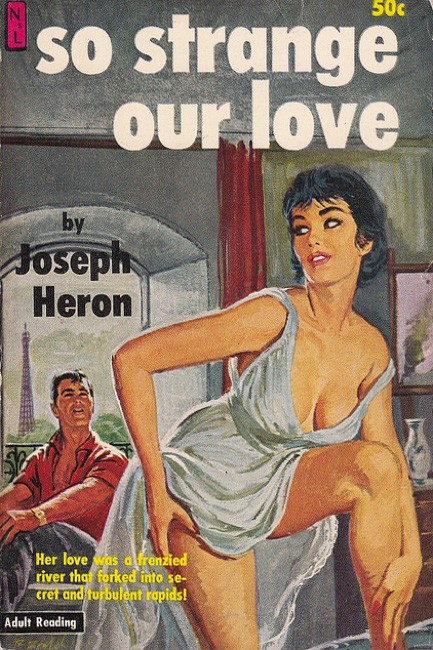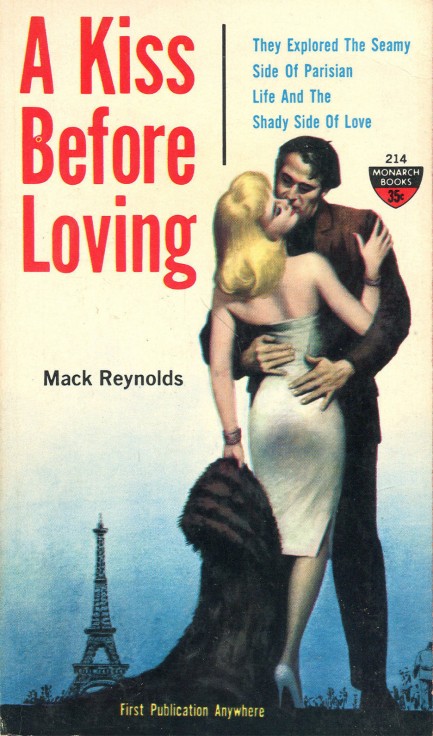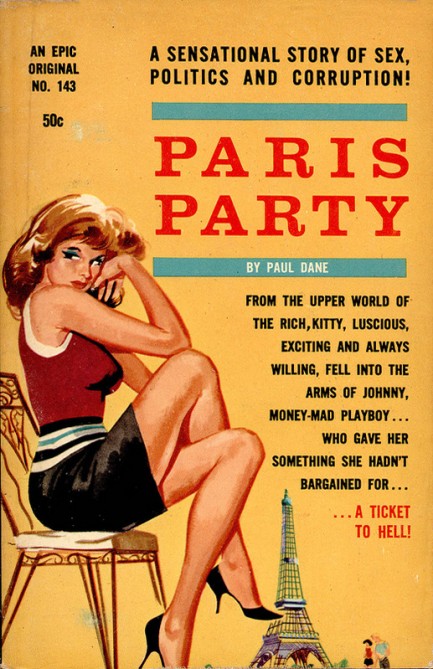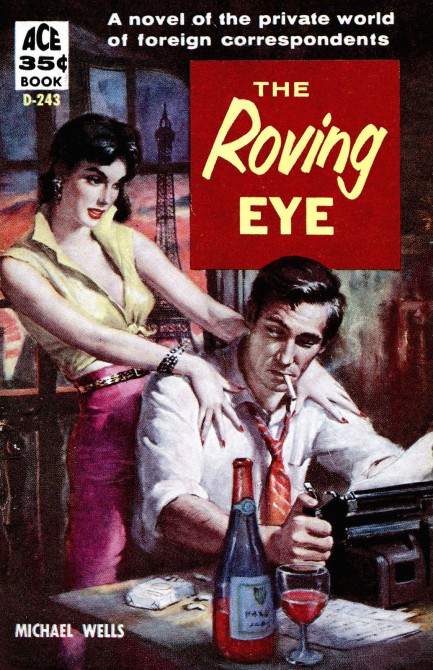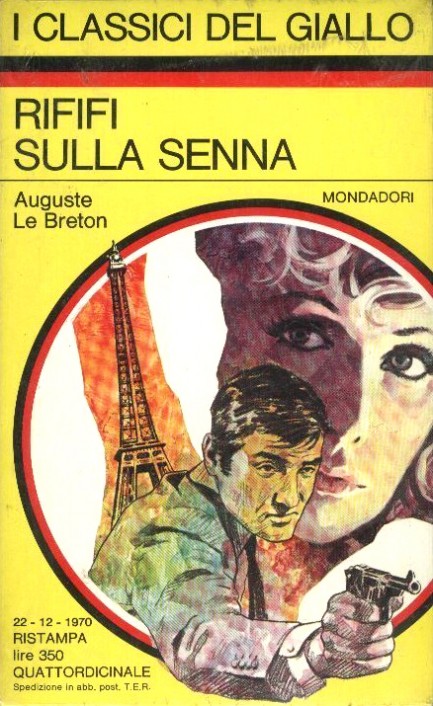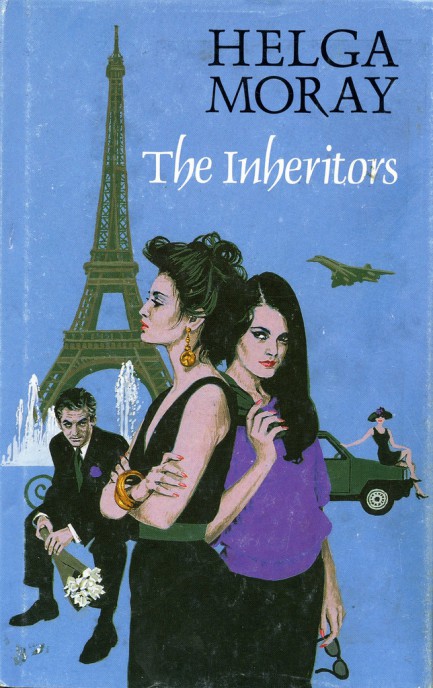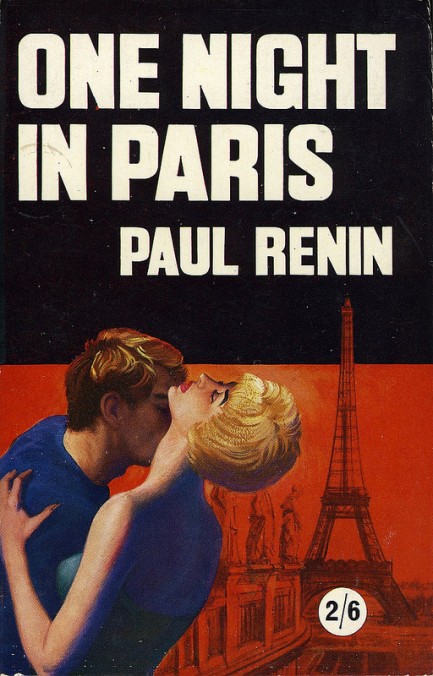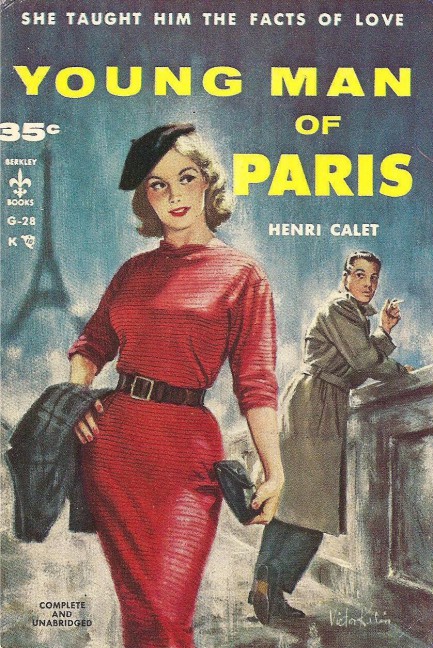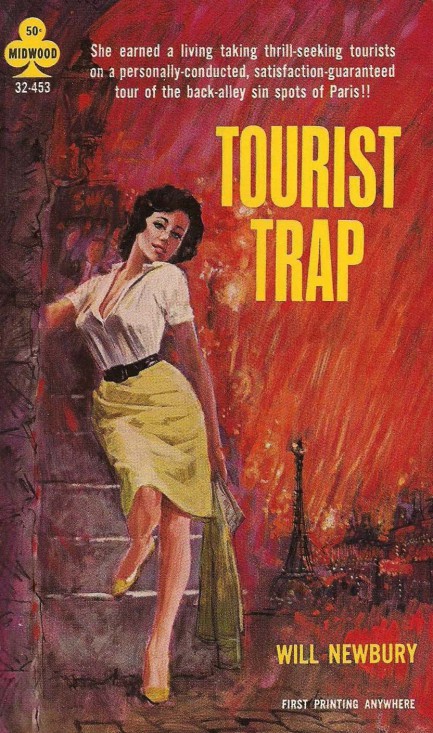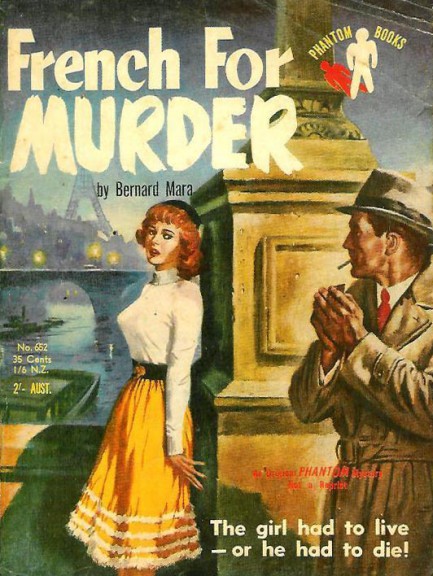 ---
Two for the Road is one of Audrey Hepburn's lesser-known films, but it also may be her best.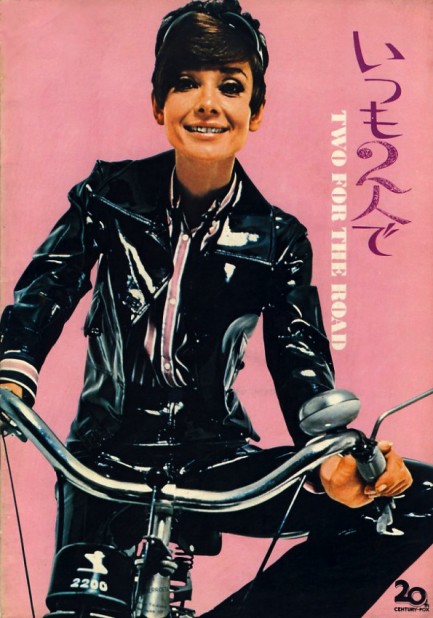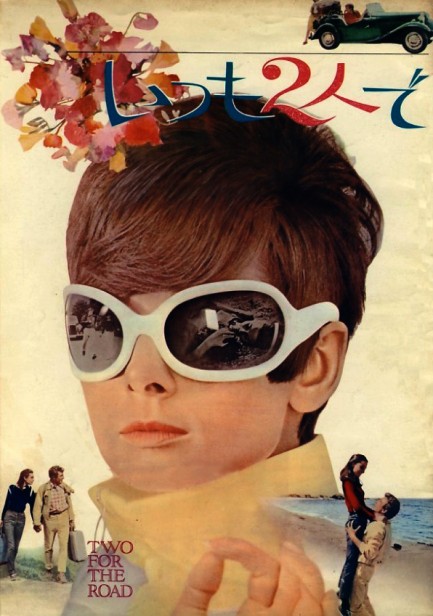 Director Stanley Donen's third collaboration with Audrey Hepburn after the hits Funny Face and Charade is not quite as breezy as those previous efforts, but it's still a stellar effort. Basically, Two for the Road is an elliptical recounting of a difficult marriage, with the action set during different road trips across France taken at different times of life. Here you get a more mature Hepburn, playing a meatier role, derived from an excellent script by Frederic Raphael, aided by the great direction of Donen and a memorable musical score from Henry Mancini. You also get très groovy Japanese promo art printed for the premiere in Tokyo forty-two years ago today. Available on dvd only since late 2005, Two for the Road is lesser known Hepburn, but we think in time it will be considered her best work. Highly recommended.
---