Getting what you want is all in how you ask.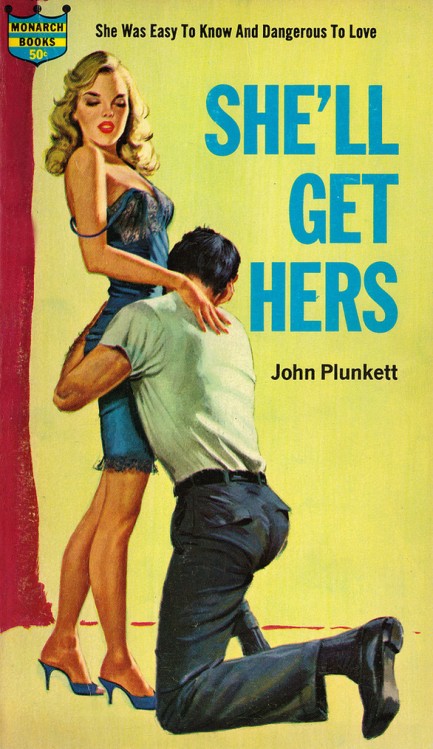 It seems as if no genre of literature features more characters in complete submission to others than mid-century sleaze. And how do these hapless supplicants express their desperation? They break out the kneepads. Above and below are assorted paperback covers of characters making pleas, seeking sympathy, and professing undying devotion. Though some of these folks are likely making the desired impression on their betters, most are being
ignored, denied, or generally dumptrucked.
You know, psychologists and serial daters say a clean break is best for all involved, so next time you need to go Lili St. Cyr on someone try this line: "I've decided I hate your face now." That should get the job done. Art is by Harry Barton, Barye Philips, Paul Rader, et al.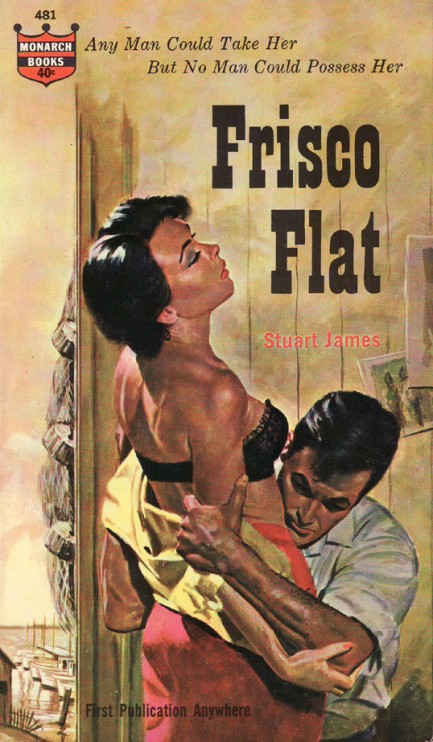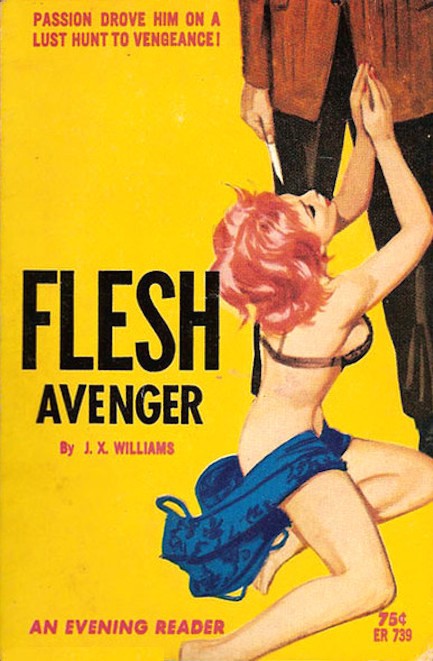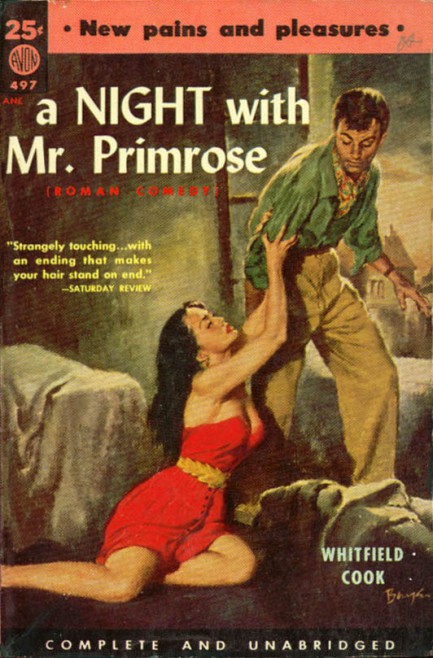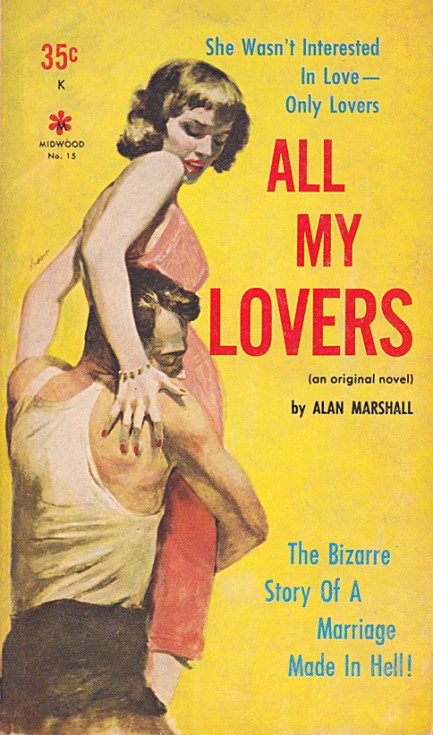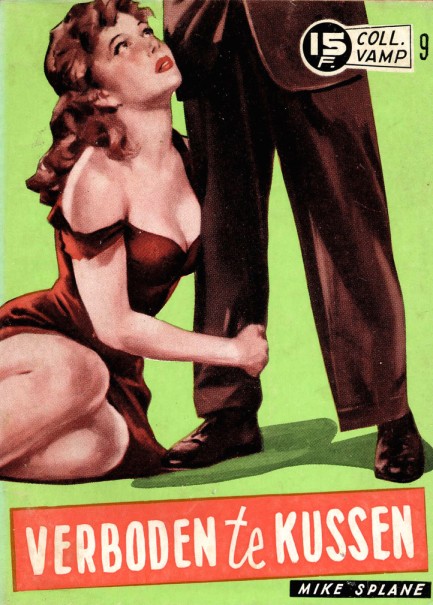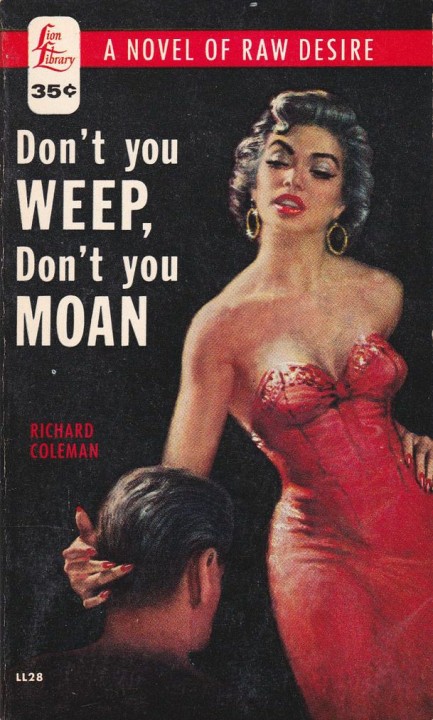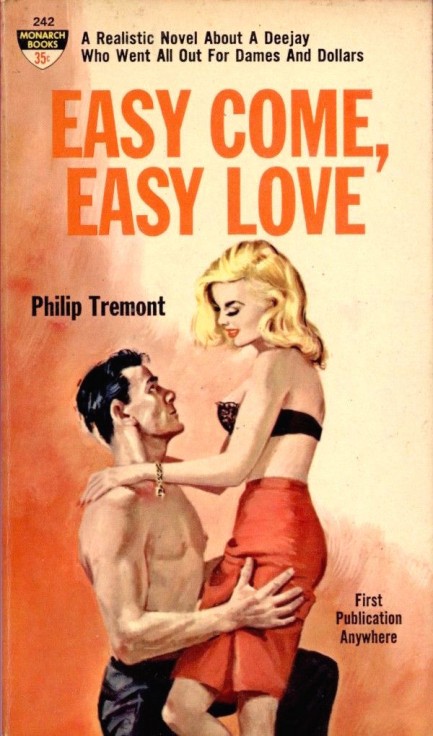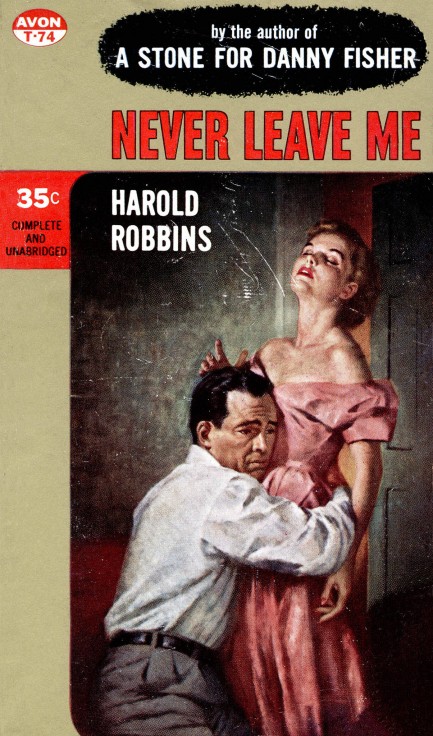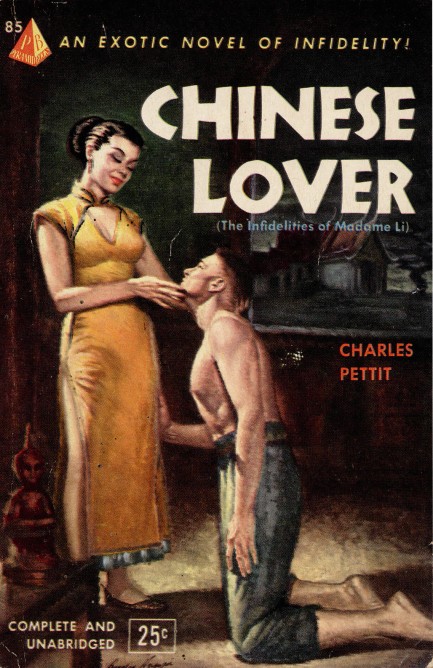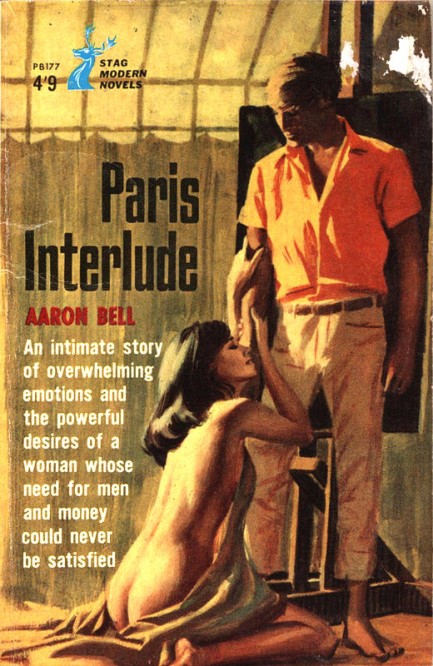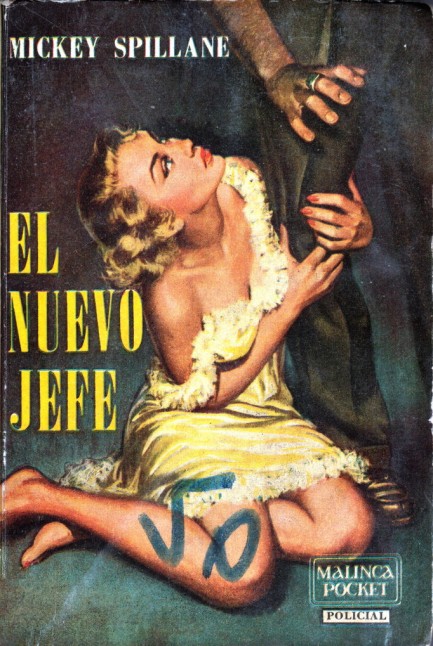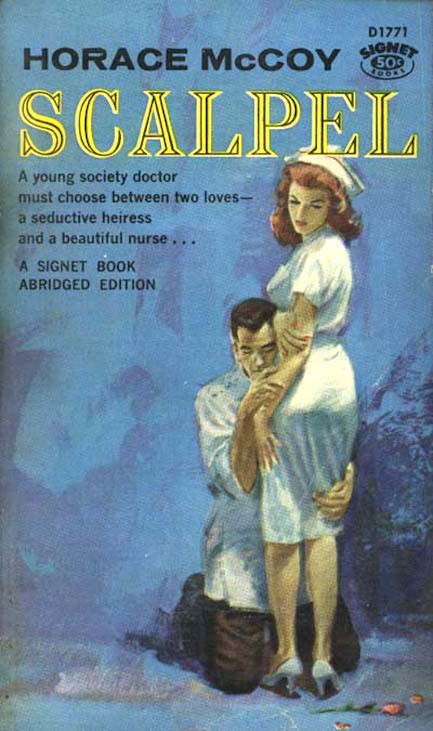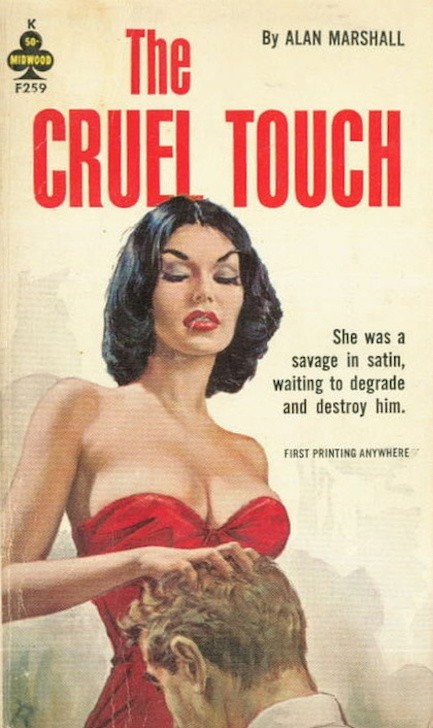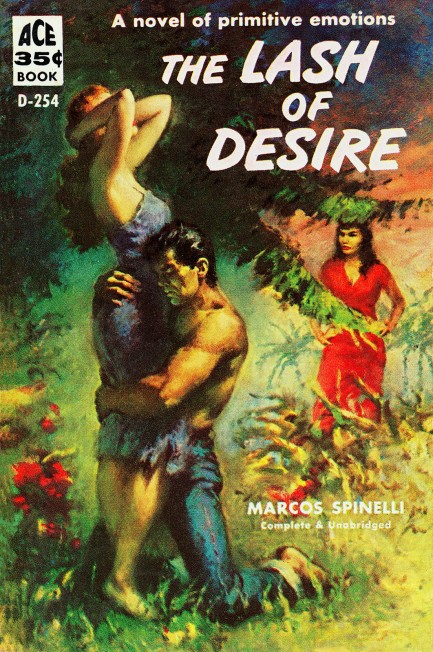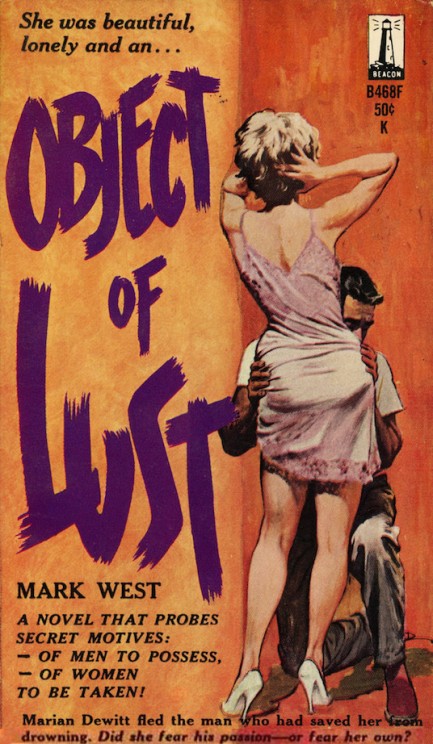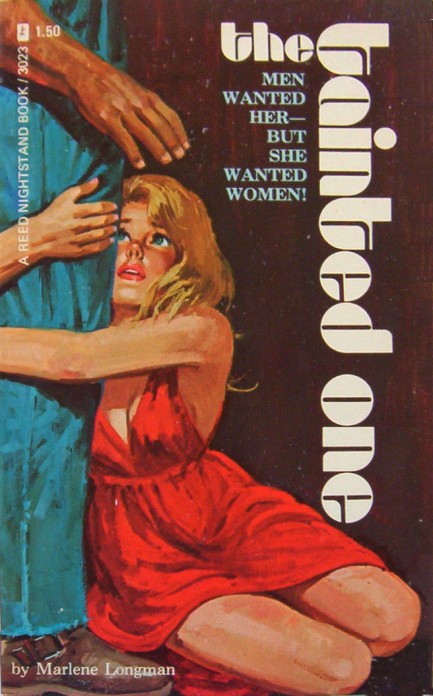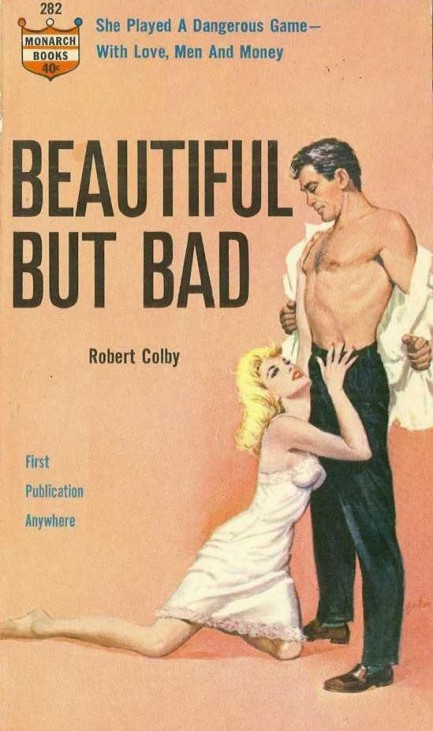 ---
Hey everybody—get an Eiffel of these!
If you've been visiting the site for a while, you perhaps remember the cover we shared for H.R. Lenormand's Renée

, which shows a lonely woman staring out of her room at the majestic—and in that
context
clearly metaphorical—Eiffel Tower. Since then we've seen the tower pop up on many covers, including
Passion in Paris
by Harrison Stone, above, so today we've compiled a collection. Most of these examples view the tower as just an innocent civic landmark, but take it from us—once the idea that it stands for something else gets into your head you really can't get it out. Interestingly, while the tower appears on many U.S. book fronts, we found it on only two of the hundreds of French covers we have. Perhaps they consider it too
banal
. Twenty-one scans below.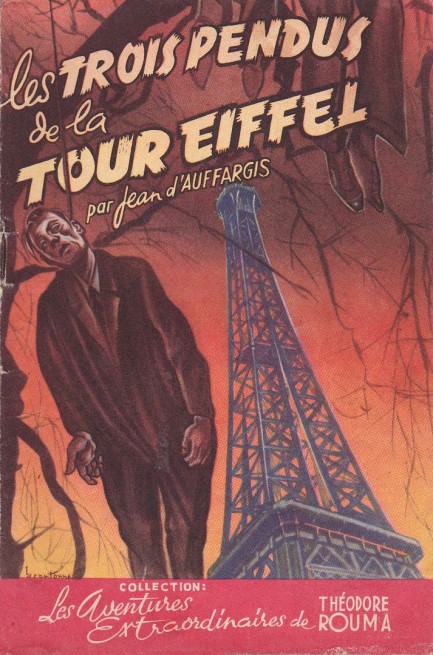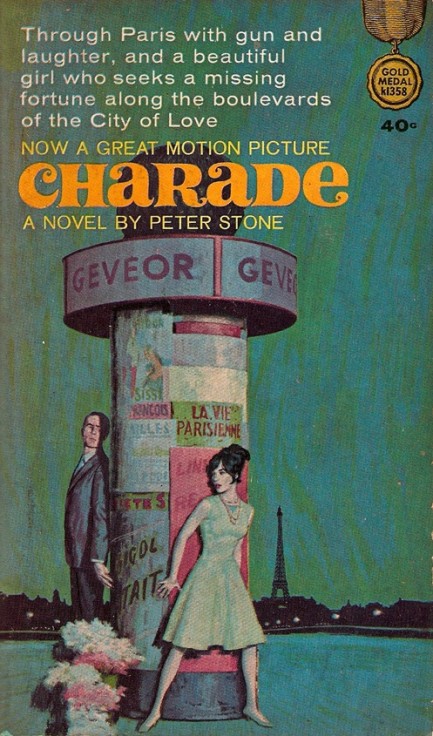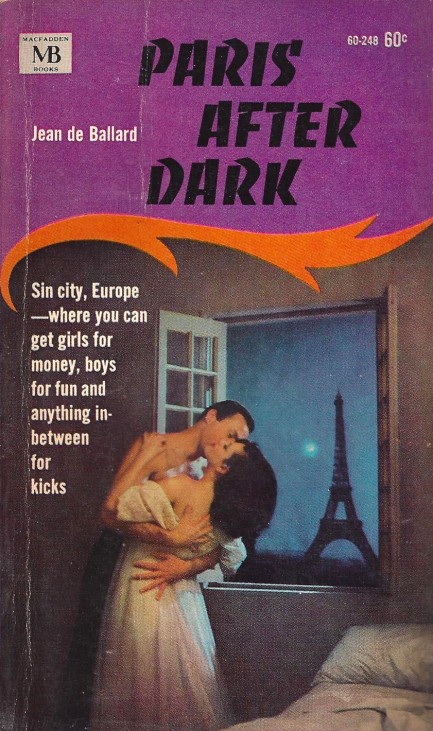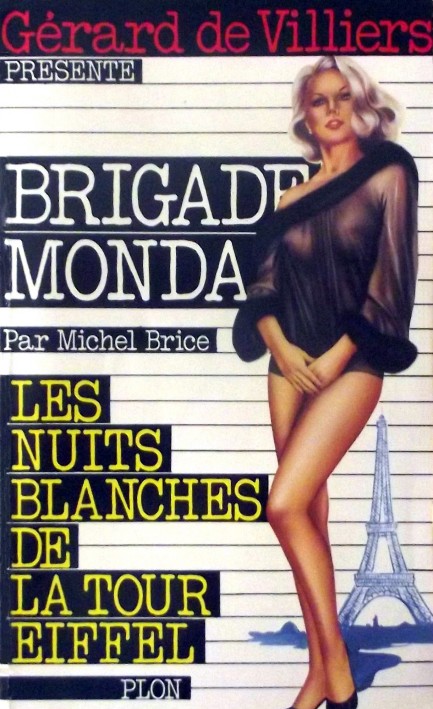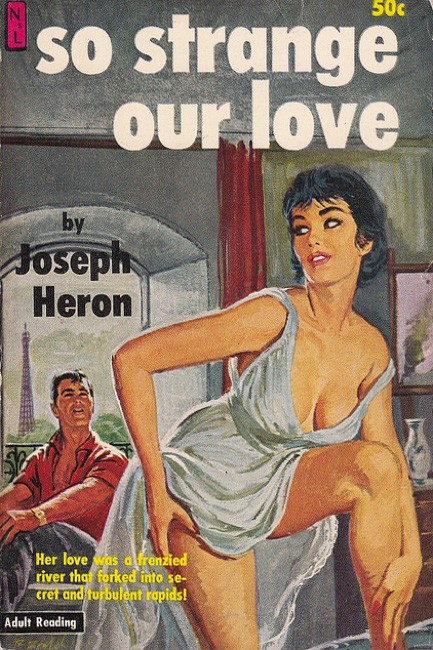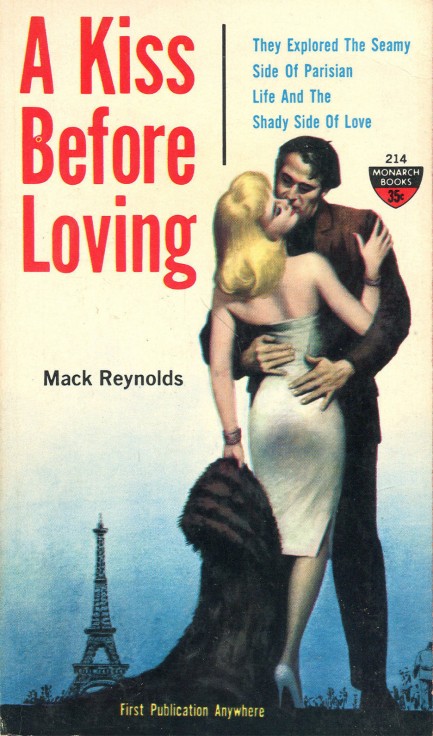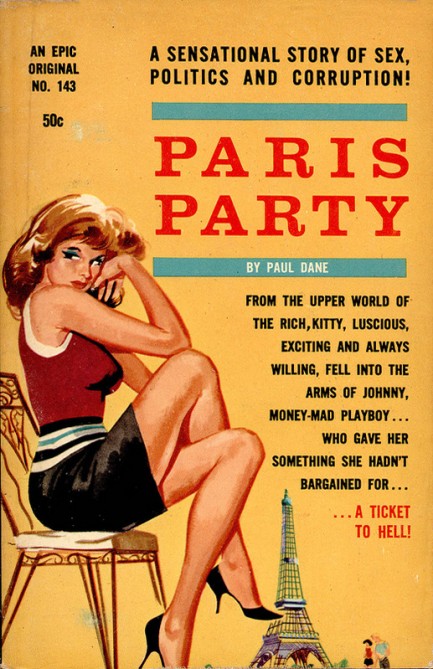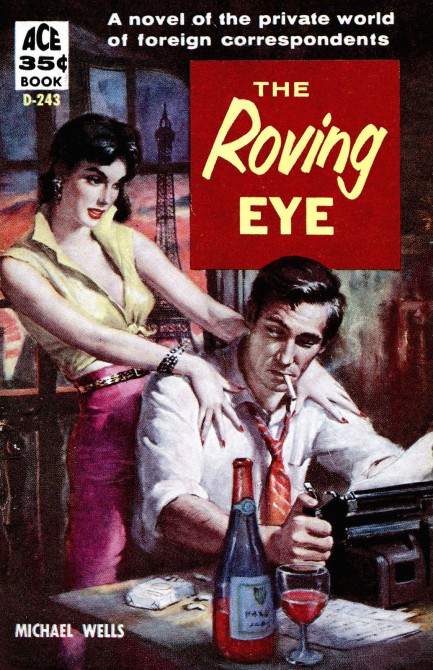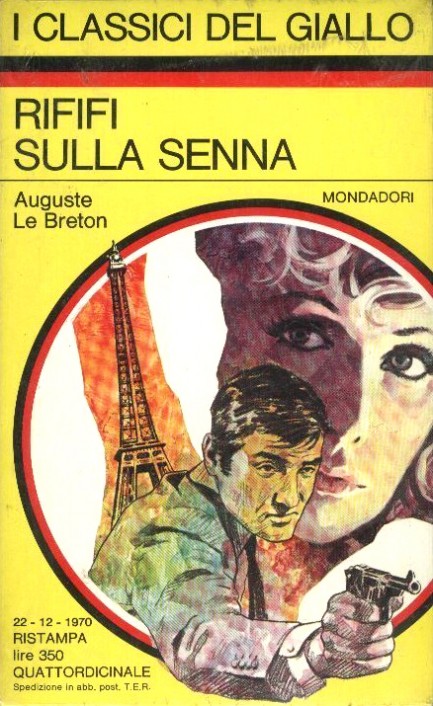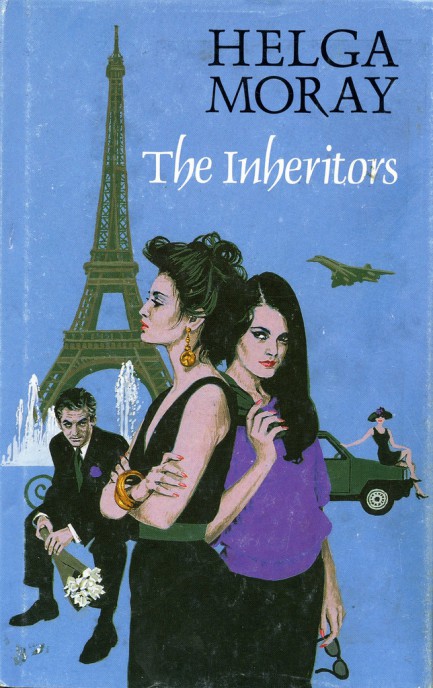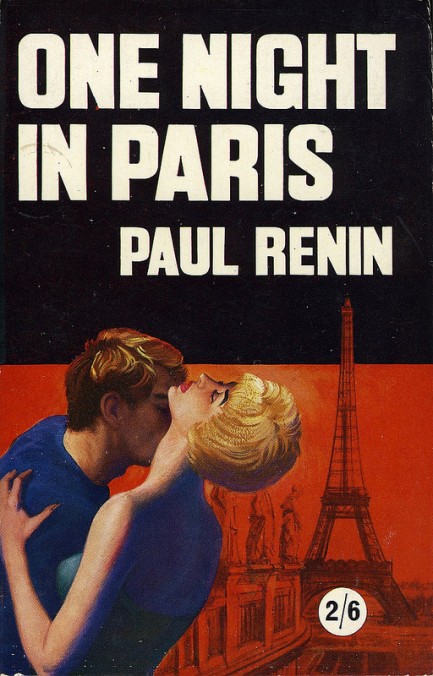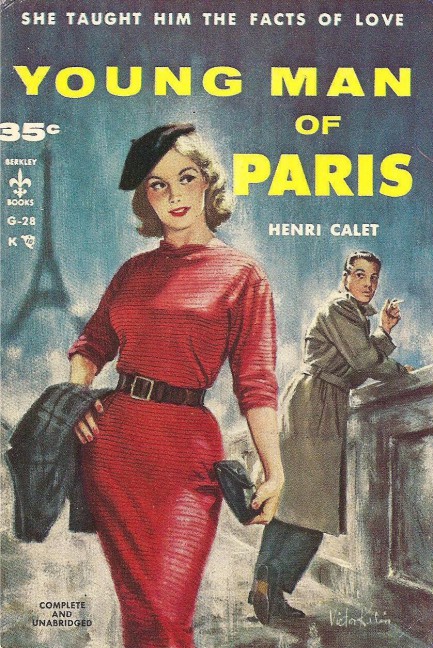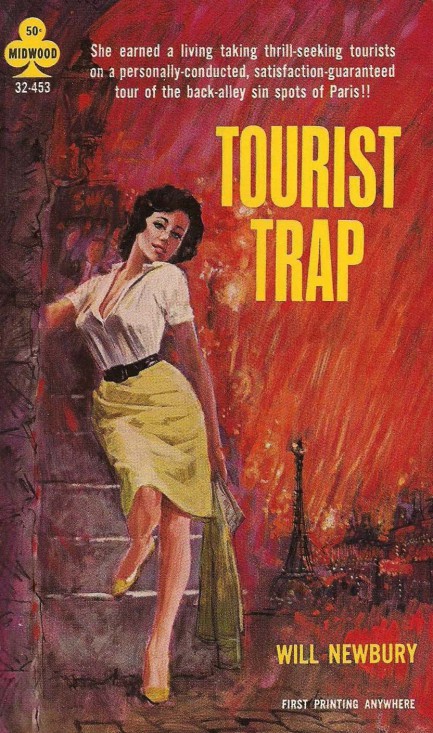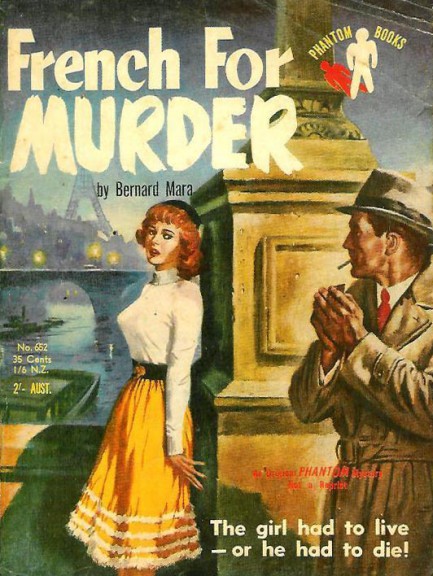 ---