You might as well spawn with me. I'm going to tell all my friends we did anyway.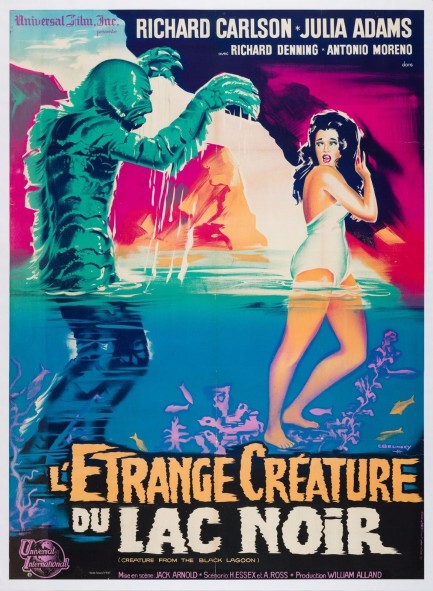 We just learned about French artist Constantin Belinsky, and here he's painted a promo for L'étrange créature du lac noir, better known as Creature from the Black Lagoon. This film is an all-time classic so you don't need us to tell you anything about it. It premiered in the U.S. in 1954 and swam into France today in 1955. See another poster for the film in the collection of aquatic monster promos we put together ten years ago. Yes, ten. Hard to believe. Look here.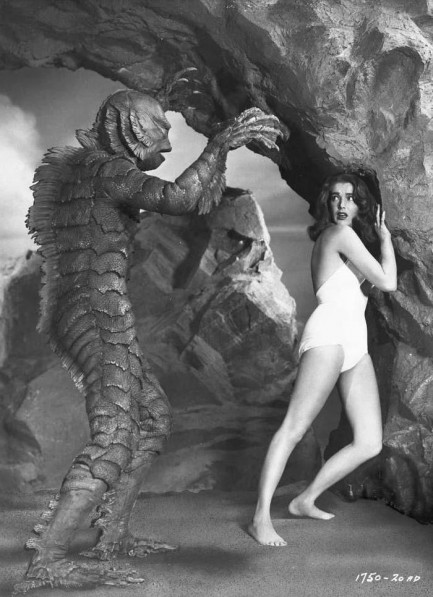 ---
We're hooked on this poster—and the movie too.
Le port de la drogue was better known as Pickup on South Street, a movie we raved about a little while ago. Its U.S. poster is pedestrian, but this promo for the French market was painted by Constantin Belinsky, and we think it's spectacular. He actually painted two posters, the second of which—not quite as nice because he was asked to copy the U.S. promo—appears below. We'd never heard of Belinsky before but we'll keep our eyes open for more of his work. Pickup on South Street premiered in the U.S. in 1953 and seems to not have made it to France until today in 1961. We aren't sure why it took so long, but the wait was worth it, because the movie is great.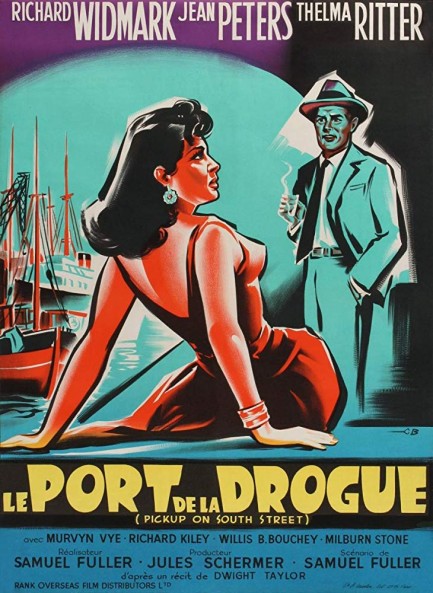 ---