Humphrey Bogart meets an immoveable object.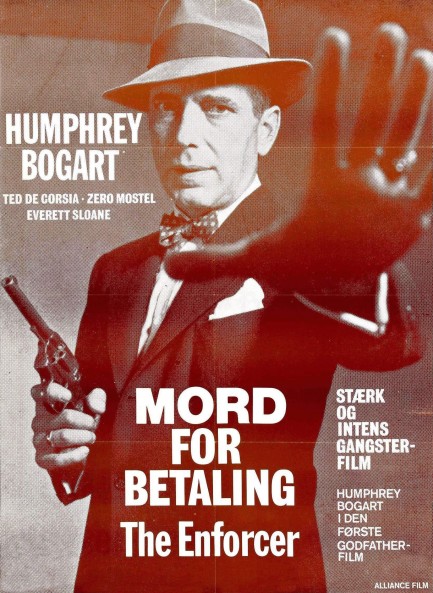 If you haven't seen Mord for betaling, better known as The Enforcer, you may want to add it to your queue. In addition to featuring yet another excellent Humphrey Bogart performance, it's a historical curiosity. Central to its plot is Murder, Inc., a group of killers-for-hire used by organized crime gangs. Murder, Inc. contracted anonymous killers for mob hits, leaving police with bodies but no motives and no suspects. In fact, the terms "contract" and "hit" were invented by Murder, Inc. The Enforcer is also of historical significance because showings featured a foreword in which Senator Estes Kefauver, chairman of the U.S. Senate Committee to Investigate Organized Crime, talked to the audience about the mafia, which the general public was just learning about at the time.
In the film Bogart plays a prosecutor who has been trying for years to bring down a crime boss named Albert Mendoza. When a witness dies, Bogart becomes aware of the existence of Murder, Inc. (though they aren't named that in the film), which to him seems like an impossibly bizarre idea. But he keeps uncovering more traces of the group until he finally believes. The rest of the film deals with his efforts to convince (or coerce) one of the cartel's members into being a witness in order to fry Mendoza. There are some twists and turns that force Bogart to shift gears more than once, and all of this is told in flashback, after the death of his stool pigeon, which happens in the first reel to set up the plot.
As we said, Bogart is solid as always, and he's helped greatly by Zero Mostel, who's quite good as a shaky potential witness. As far as the film as a whole goes, most vintage cinema fans consider it middling Bogart, but that's plenty good enough to warrant a look. The poster you see above, which we absolutely love, was made for Denmark, where the movie's title means, appropriately, "murder for payment." We have several other posters for the film you can see at this link, and a cool Bogart promo photo that mirrors the above image, viewable at this link. The Enforcer premiered in the U.S. in 1951 and opened in Denmark today in 1952.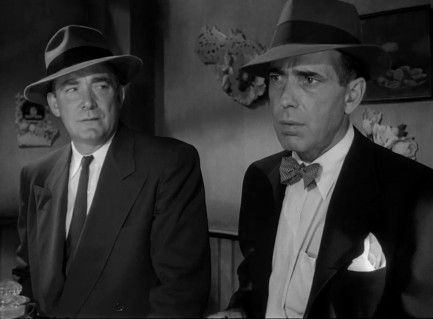 But I distinctly remember being told this was a bow tie-only affair.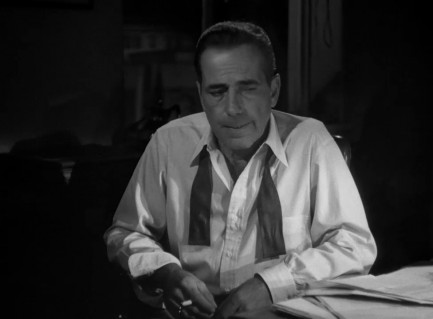 I guess not.
---
Organized crime finally meets its match.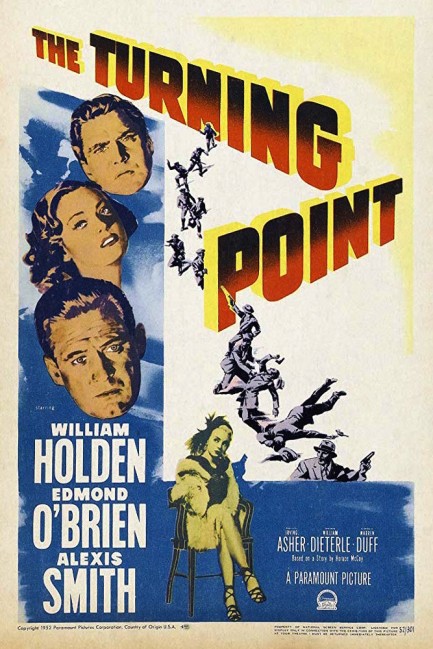 How much does it cost to fight corruption? That's the question The Turning Point asks, and the answer is—everything. Fighting corruption costs relationships, trust, and often lives. It costs reputations, stability, and sometimes public belief in civil institutions, because corruption will destroy everything before being pushed from power—even the structures that made its rise possible in the first place. Edmond O'Brien, William Holden, and Alexis Smith star in this second night offering at the Noir City Film Festival that examines the lives of a prosecutor, his assistant, and a newspaperman, all of whom are drawn into an investigation of organized crime that is far tougher than any of them expected. And they thought they expected the worst.


The investigative body portrayed is presumably modeled after 1950-51's anti-crime Kefauver Committee, aka the United States Senate Special Committee to Investigate Crime in Interstate Commerce, which revealed to the general public that a national organized crime syndicate—popularly known as the Mafia—existed. Before the Committee the idea of the Mafia was mocked by many as a conspiracy theory, but the Committee's conclusions led to the creation of the RICO Act, which today is one of the most useful tools in the federal arsenal for combatting organized crime. The investigation in The Turning Point is on a smaller scale, focusing on a single city, but the idea is the same.

The crooks, of course, don't just stand idly by while they're being targeted by the authorities. Their retaliation comes on multiple fronts and pushes O'Brien, who heads the crime committee, to the point of quitting. But we know he won't. What kind of movie would that be? Does he win? In film noir victory is never a foregone conclusion. Tragedy of some sort is almost assured. But if it indeed strikes, who will fall? Therein lies the tension in The Turning Point. With O'Brien, Holden, and Smith in the leads, the movie is in the hands of confident performers, and what could have been mere pro-law enforcement propaganda turns out to be something more nuanced. Is it a top effort? Not quite, but if you watch it you definitely won't be wasting your time.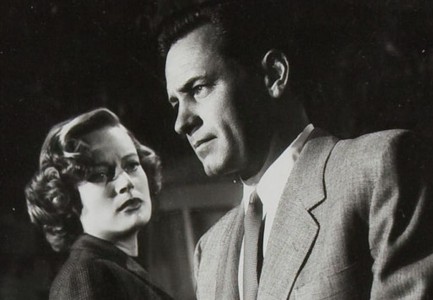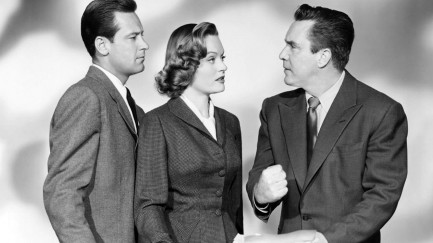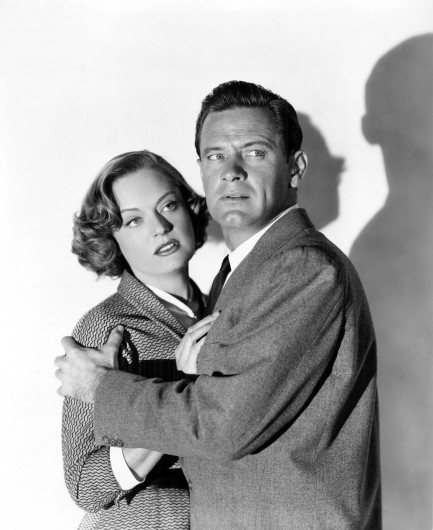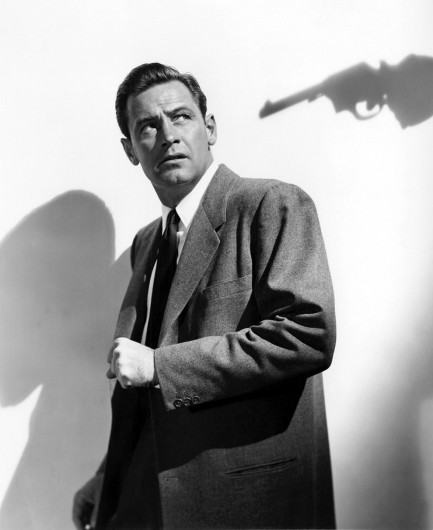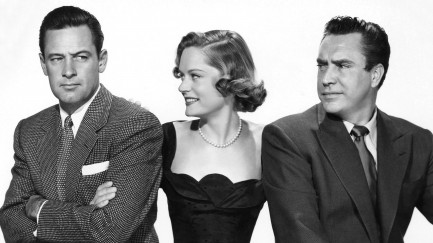 ---
Confidential sinks its teeth into the juiciest celebrity secrets.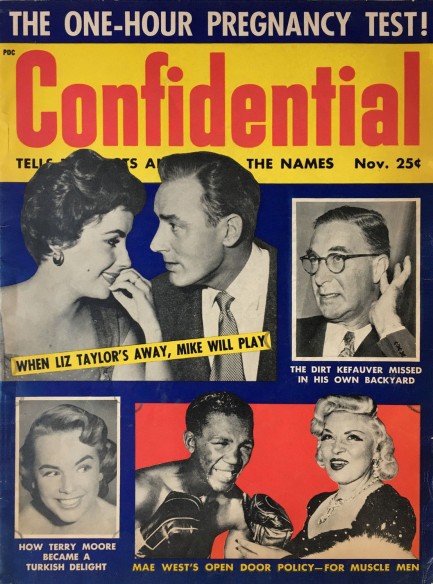 Confidential magazine had two distinct periods in its life—the fanged version and the de-fanged version, with the tooth pulling done courtesy of a series of defamation lawsuits that made publisher Robert Harrison think twice about harassing celebrities. This example published this month in 1955 is all fangs. The magazine was printing five million copies of each issue and Harrison was like a vampire in a blood fever, hurting anyone who came within reach, using an extensive network spies from coast to coast and overseas to out celebs' most intimate secrets.
In this issue editors blatantly call singer Johnnie Ray a gay predator, spinning a tale about him drunkenly pounding on doors in a swanky London hotel looking for a man—any man—to satisfy his needs. The magazine also implies that Mae West hooked up with boxer Chalky White, who was nearly thirty years her junior—and black. It tells readers about Edith Piaf living during her youth in a brothel, a fact which is well known today but which wasn't back then.

The list goes on—who was caught in whose bedroom, who shook down who for money, who ingested what substances, all splashed across Confidential's trademark blue and red pages. Other celebs who appear include Julie London, Jack Webb, Gregg Sherwood, and—of course—Elizabeth Taylor. Had we been around in 1955 we're sure we would have been on the side of privacy rights for these stars, but today we can read all this guilt-free because none of it can harm anyone anymore. Forty panels of images below, and lots more Confidential here.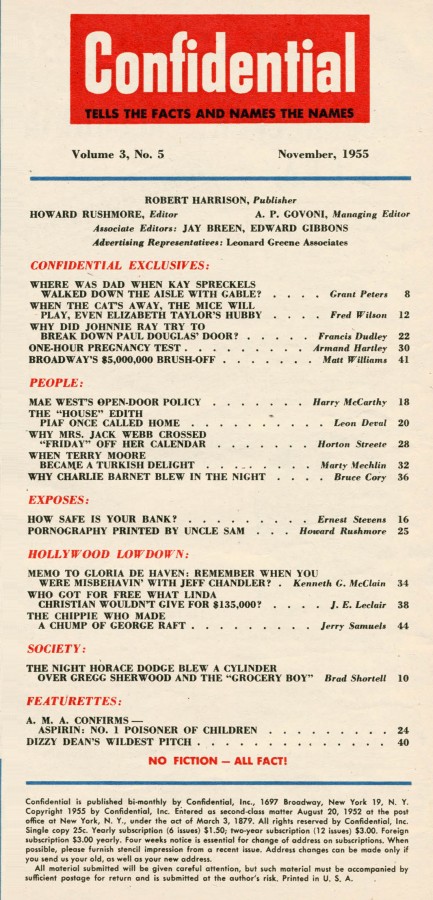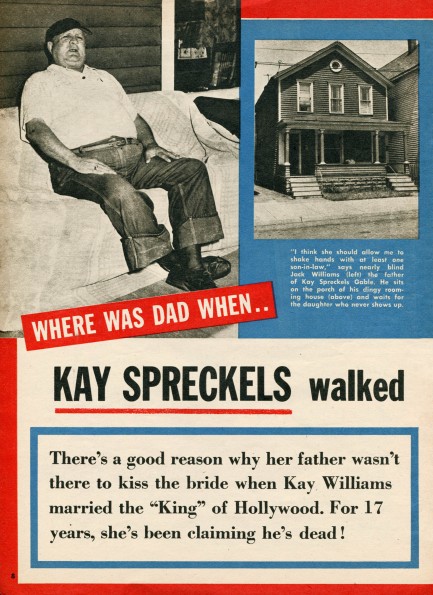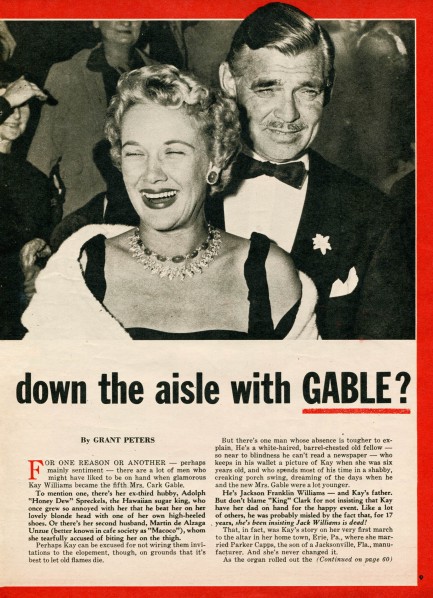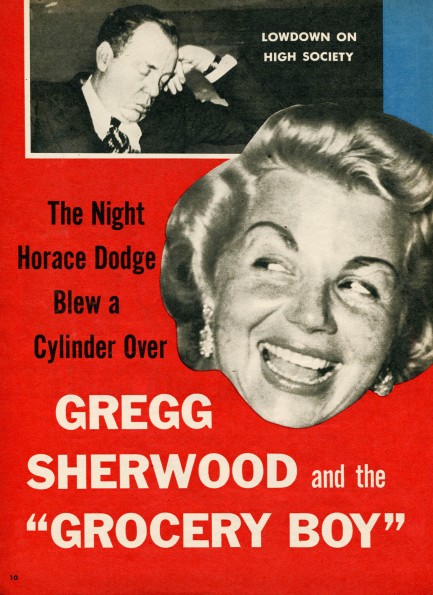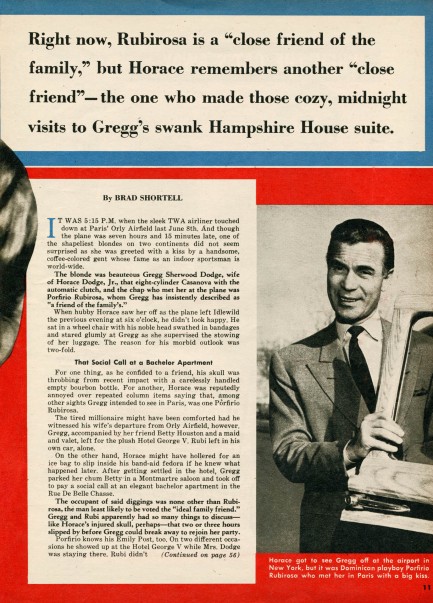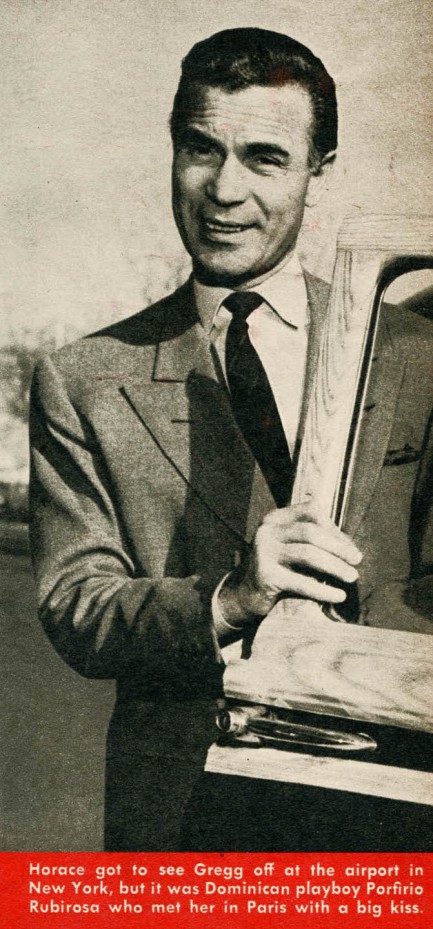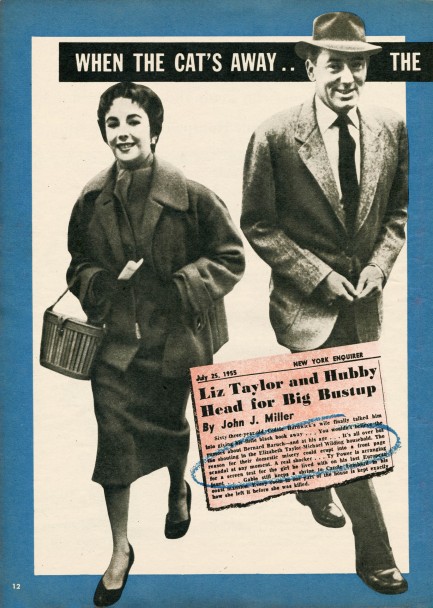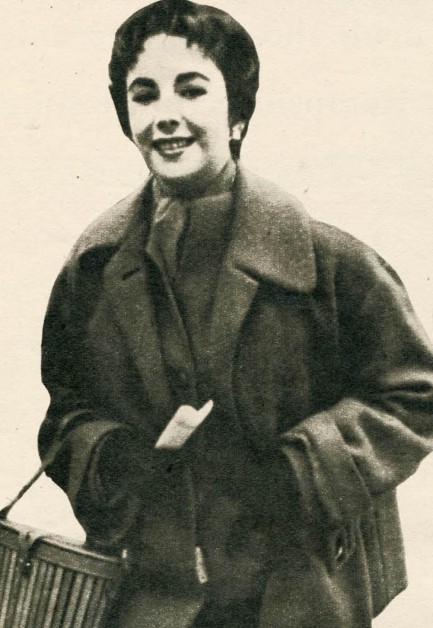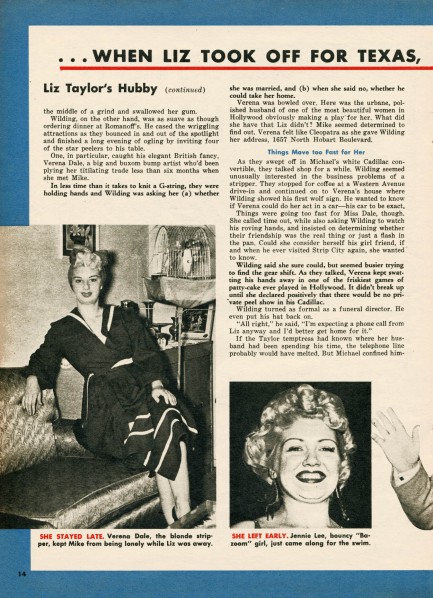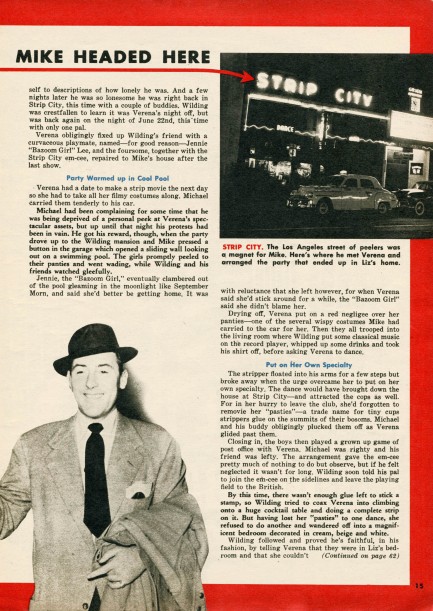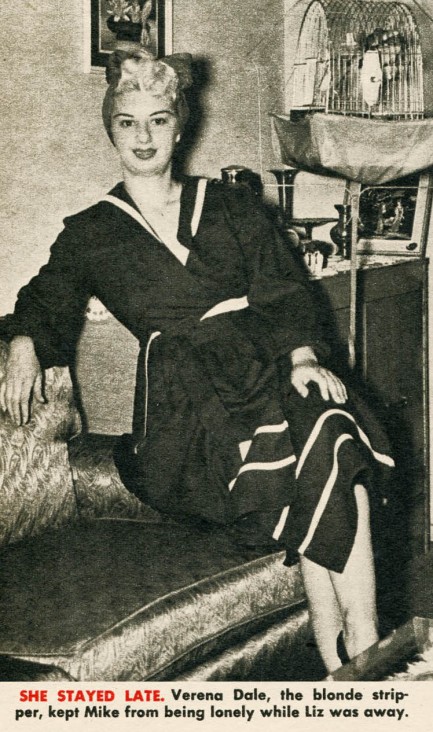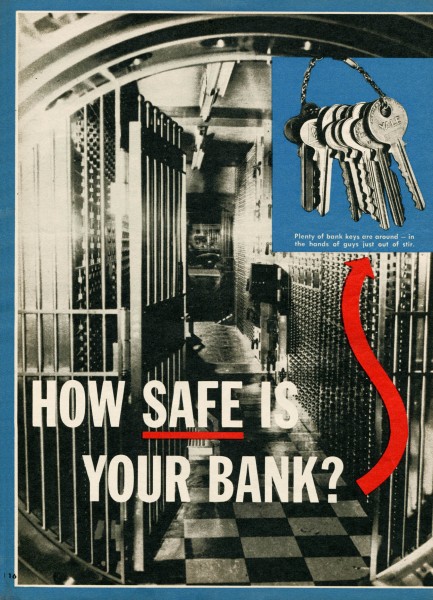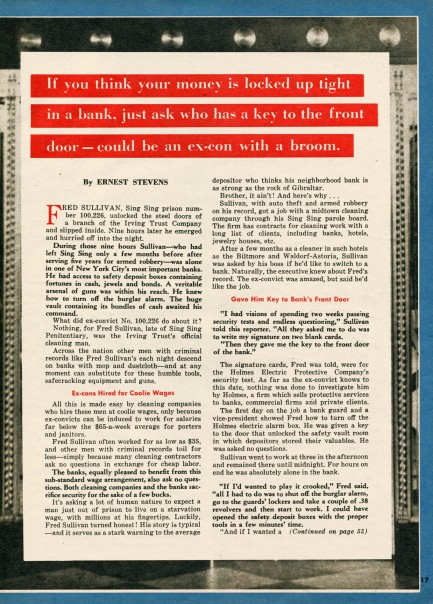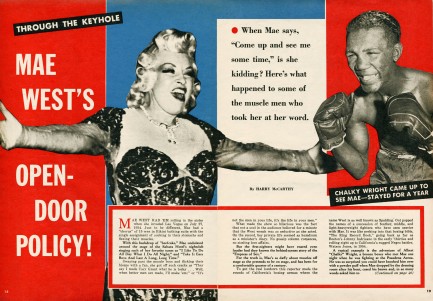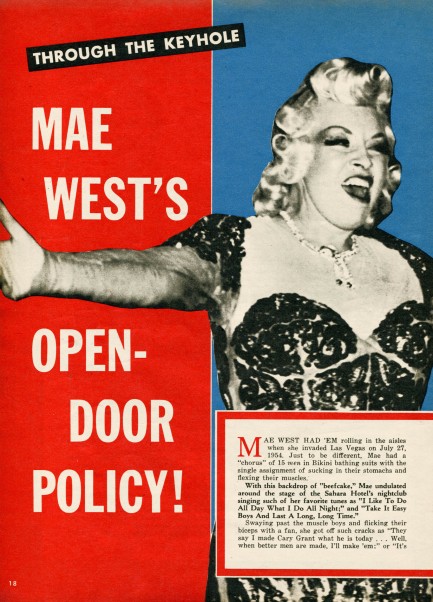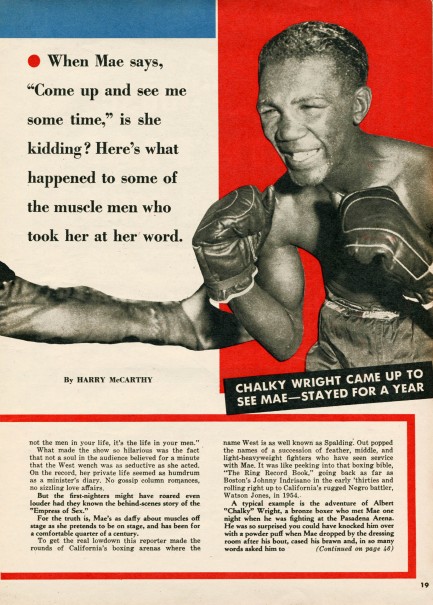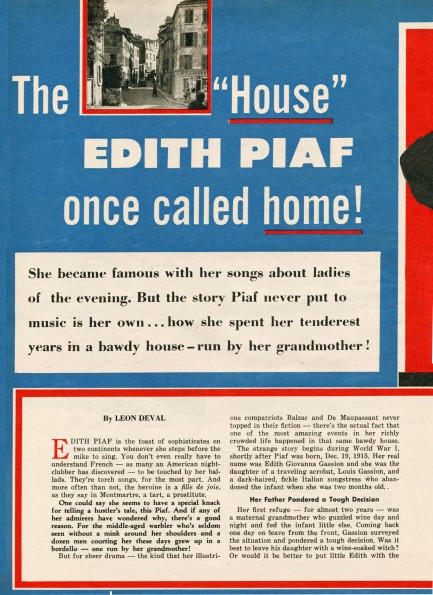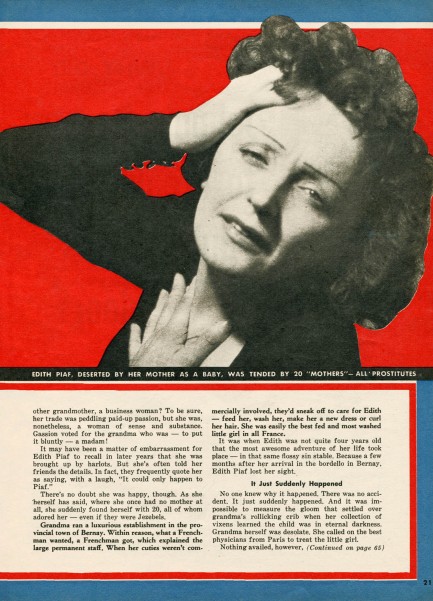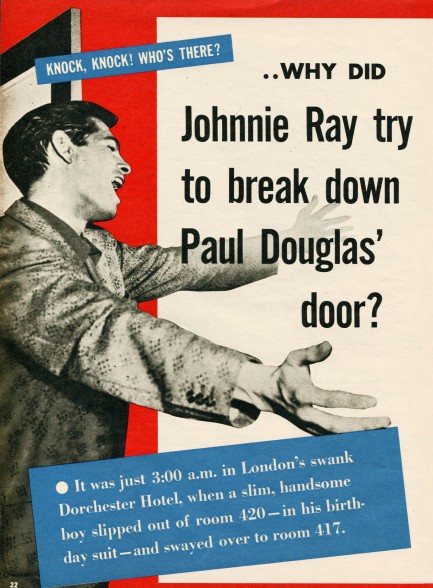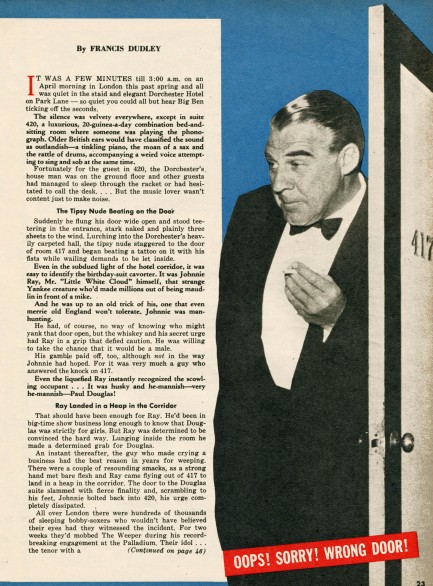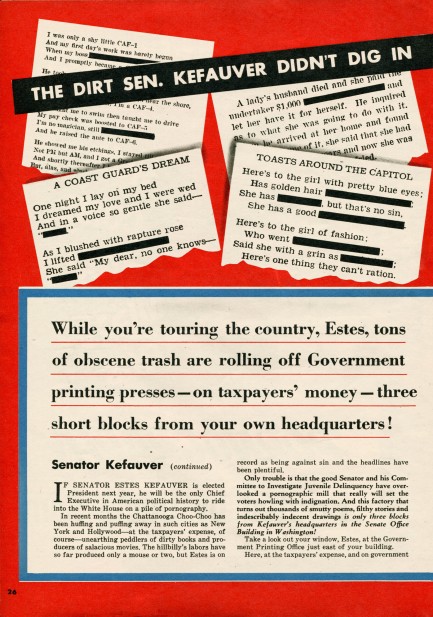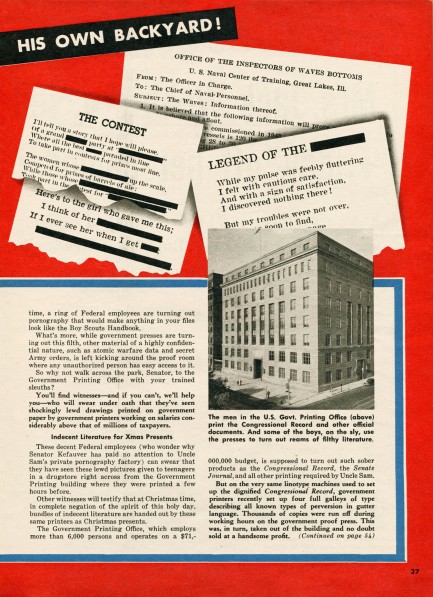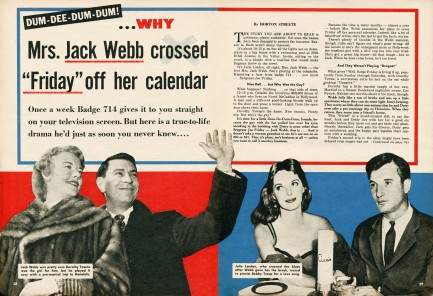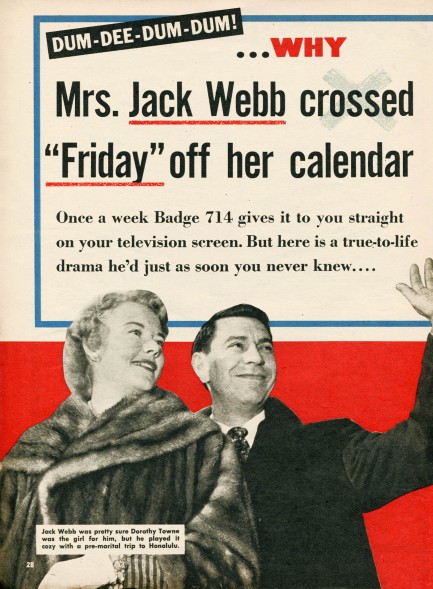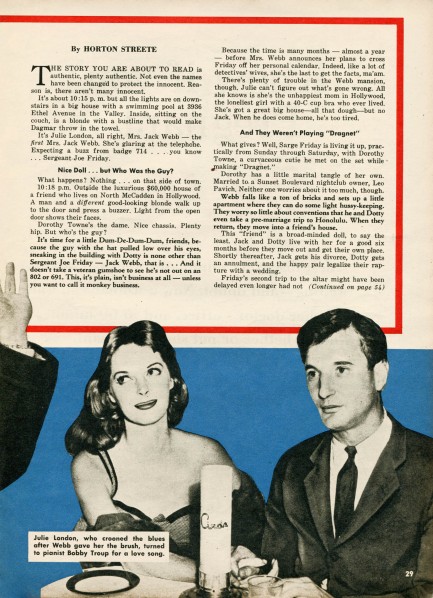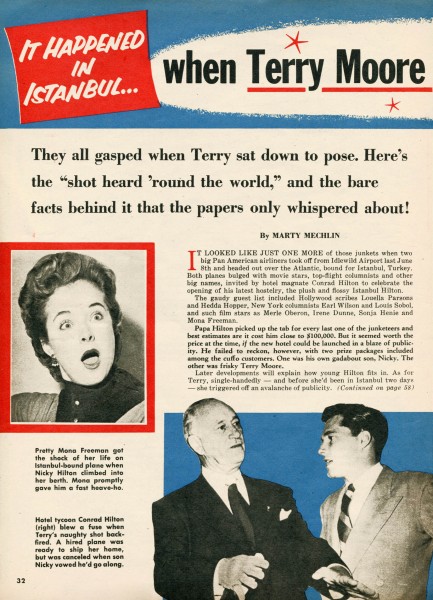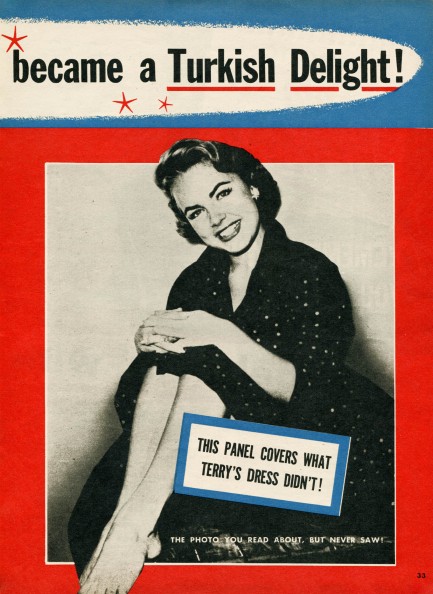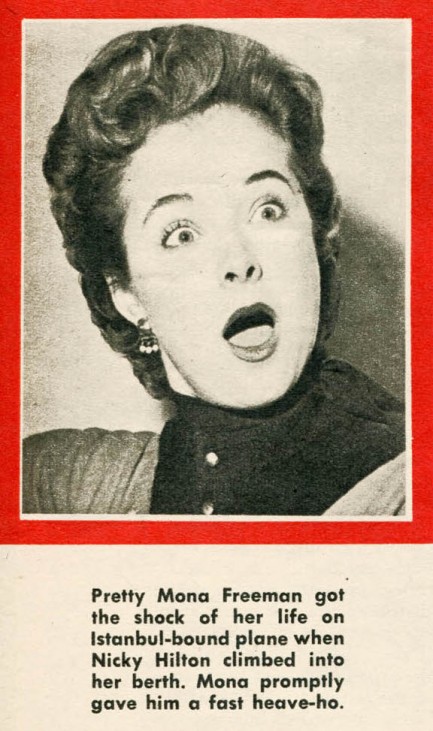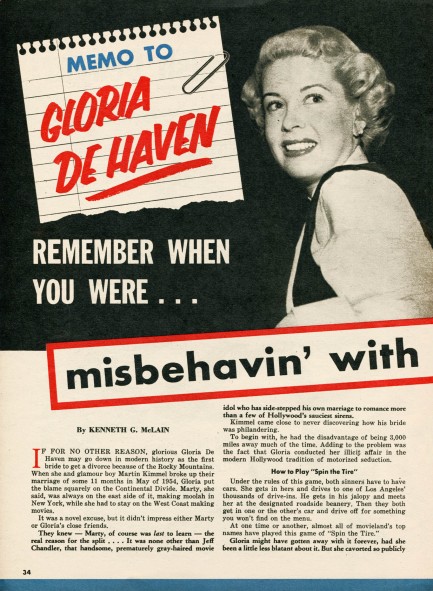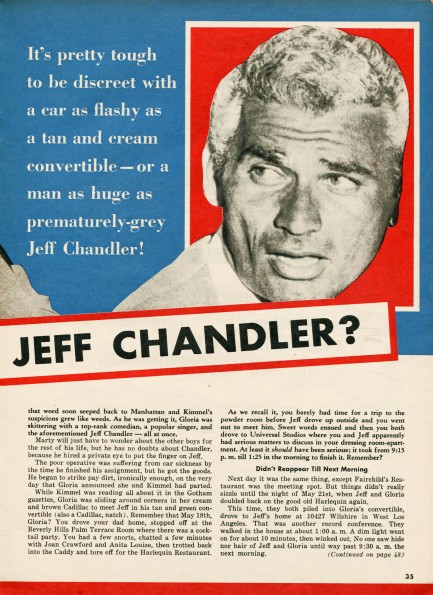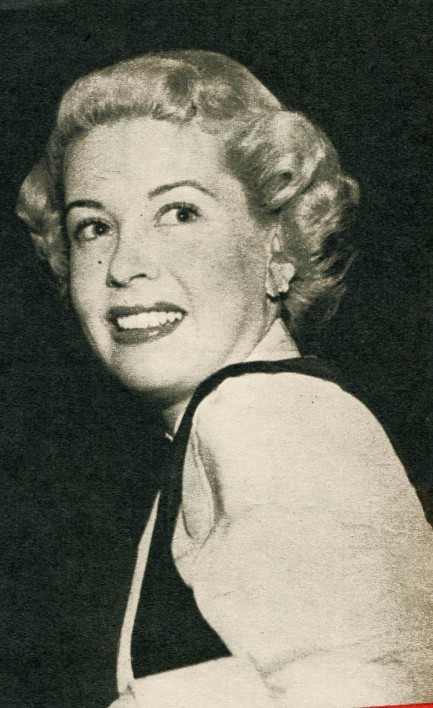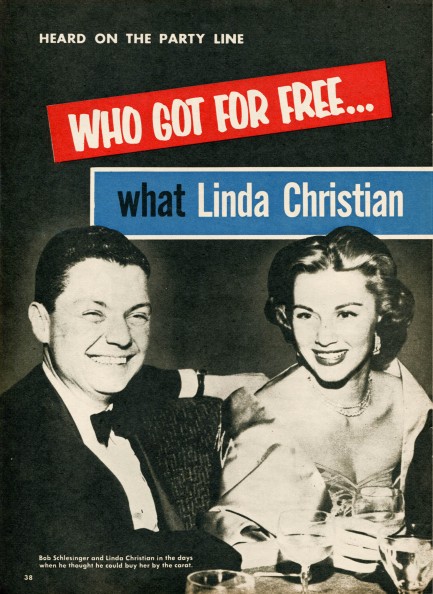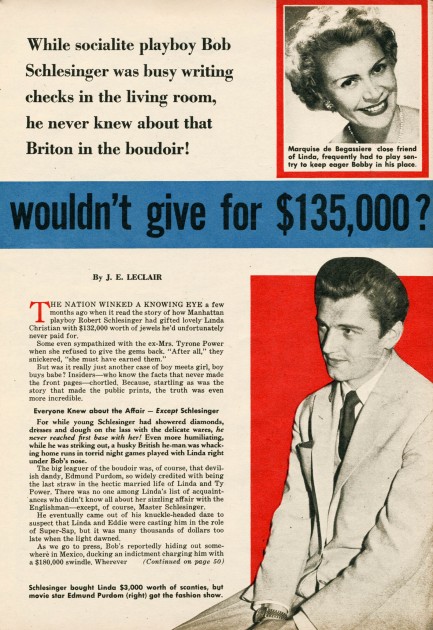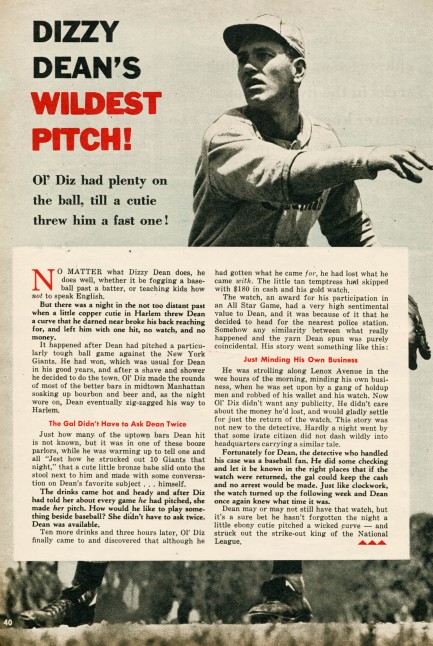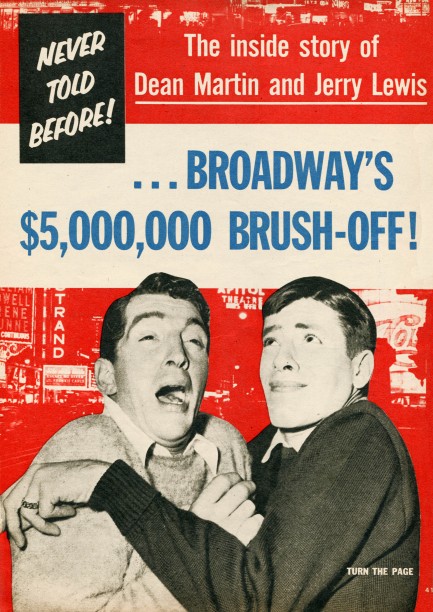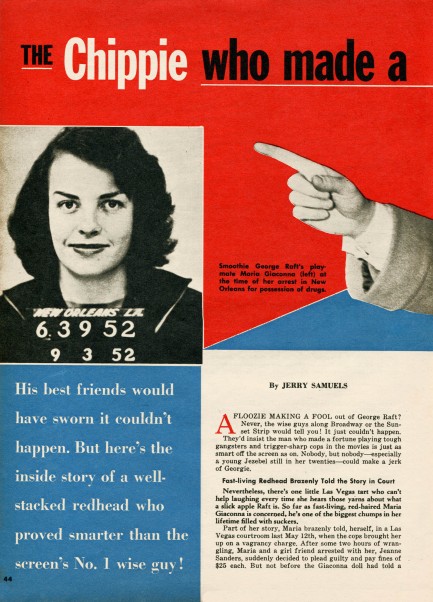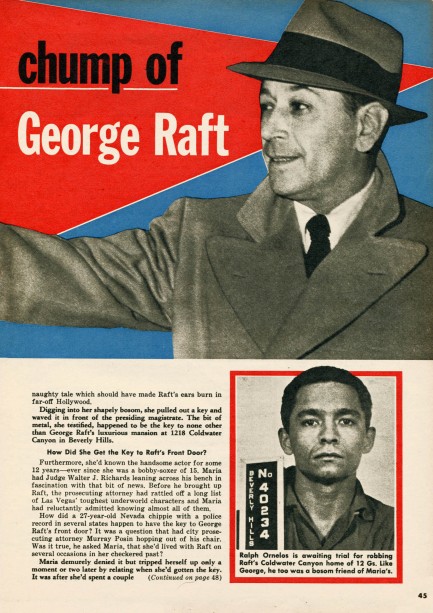 ---