Hayworth hits land and a storm soon follows.
Party girl Rita Hayworth is bound for New Caledonia to start a new job, but makes a stopover on Pago Pago along the way, where her wild ways make a splash at a military garrison and nearby village. A pompous missionary who was on the same boat seems to think Hayworth was run out of Honolulu because she was a prostitute. He has no problem spreading this rumor, but is the point to punish her, save her, or bed her? In style Miss Sadie Thompson is classic Hayworth, with her fun-loving ways raising eyebrows and smiting men around the heart, but in execution the movie falls short of her best. No fault of Rita's, though. She makes the film worth watching, even if it's pretty much guaranteed to leave you going, "Huh?" when the credits roll. Maybe the real value here is the lesson the movie provides about the perils of censorship. Read the W. Somerset Maugham source material and you'll see what we mean. Miss Sadie Thompson premiered in the U.S. today in 1953.
I really don't want to think about what I did in Honolulu.
But I want to think about it. I'm thinking about it right now. That's why I'm using a hat to cover my little missionary.
Sadie comes.
And Sadie goes.


---
Excuse me—there's a guy in my soup.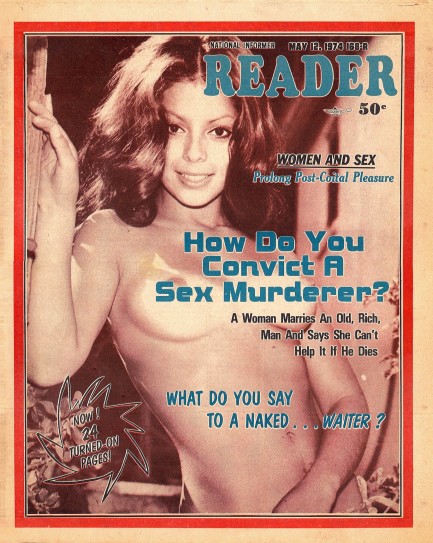 Sticking with the recent tabloid theme, above is a National Informer Weekly Reader that hit newsstands today in 1974. Inside is a rather funny story about a Honolulu restaurant called Dunes, which was allegedly staffed by nude waiters. Do we buy this tale? We didn't at first, but we checked online and sure enough—there was such a place and owner Jack Cione did indeed feature nude waiters during lunch service. We're for nudity of any sort, male included, but we don't want any stray dick tips in our shrimp salad, so maybe we'd pass on the actual lunch aspect.
Also in the issue editors ask, "What Ever Happened To June?" That would be British pin-up June Wilkinson, who not been seen on the showbiz circuit since starring with her husband—NFL star Dan Pastorini—in the film Weed: The Florida Connection. After Weed Wilkinson didn't appear onscreen for eleven years. Occasionally, that's a sign you've made a disastrous movie, and Weed is indeed terrifically bad. We'll talk about it a bit later. We have eleven more scans from National Informer Weekly Reader below, including a nice shot of Italian sex symbol Nadia Cassini.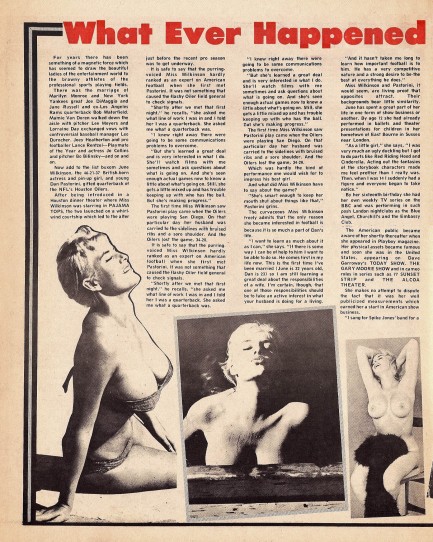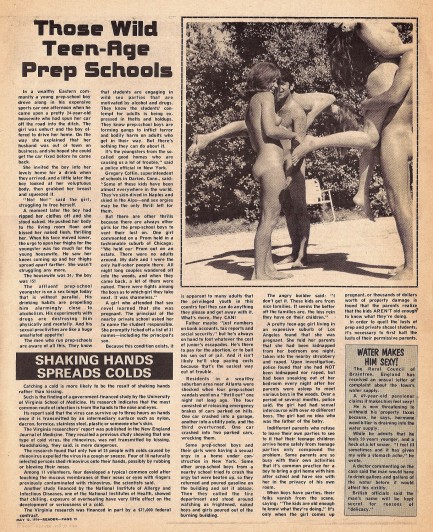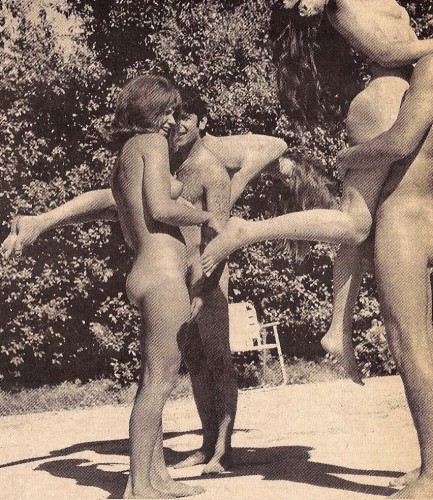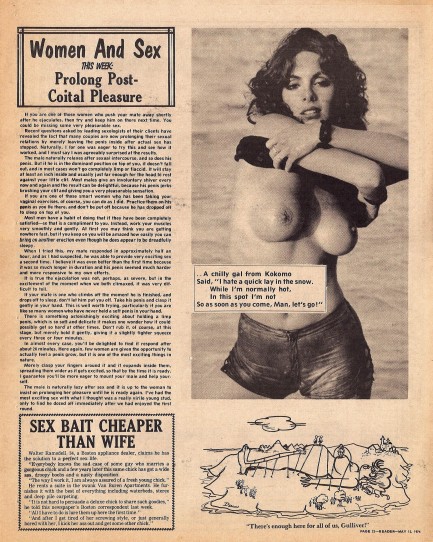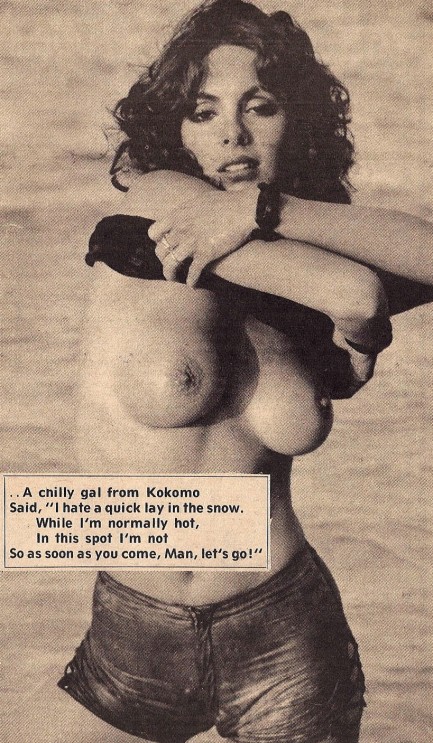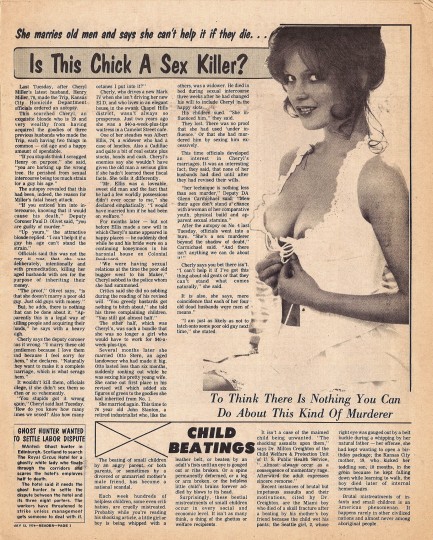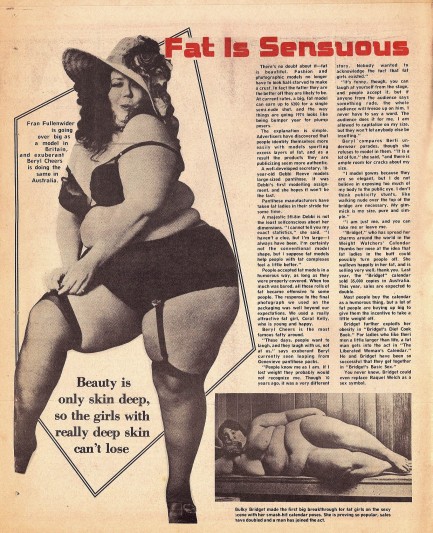 ---
The lady of the harem is in.
Above is a pretty cover for Louis-Charles Royer's 1931 romance Le Sérail

, aka

The Harem. You may remember a reader sent in a front for this a year ago. This alternate version, which we stumbled across just yesterday, appeared in 1954, and the cover art is by the brilliant French painter and portraitist Jean-Gabriel Domergue. His work was used for several Royer covers, and though they aren't pulp influenced, they're so good we decided to share a few below.
---