You're the new secretary? Take a memo. Recommendation: bonuses for everyone in the HR department.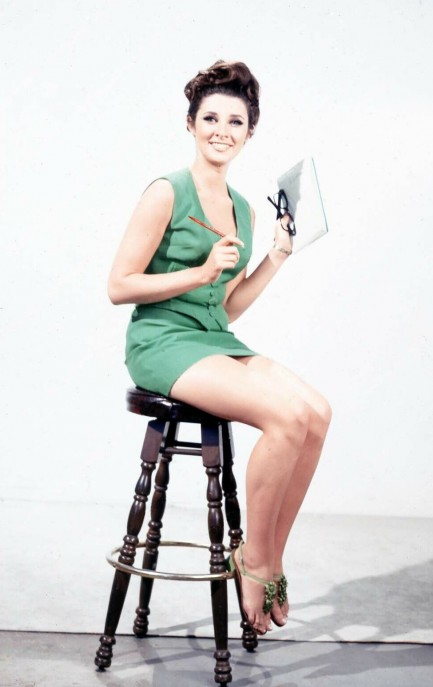 We've been making our way through the old television show Bewitched, which has been entertaining and surprisingly funny. As always, such series had numerous guest stars, some of whom would later become famous themselves. Beverly Adams, who you see above, guest starred on the show in 1965, episode 30, as a character named Danger O'Riley, and rarely has an actress made such a splash. It wasn't her first Hollywood credit, but it was one of her most memorable. See what we mean here. Adams went on to appear in such films as The Silencers, Murderer's Row, and The Ambushers, as well as television shows like Police Story and Quincy M.E. She was never a big star, but she was certainly a rare beauty. This photo dates from 1967.
---
Annabella is molto bella from every angle.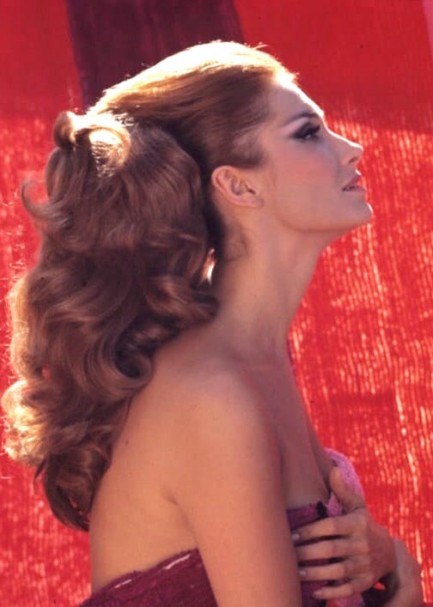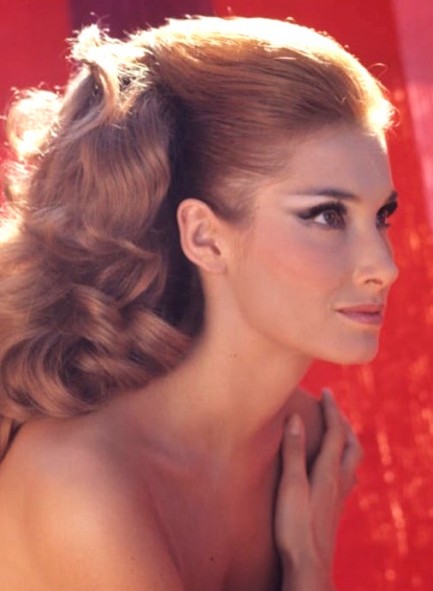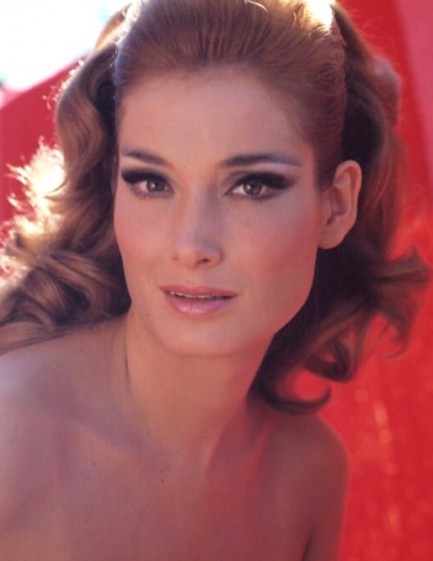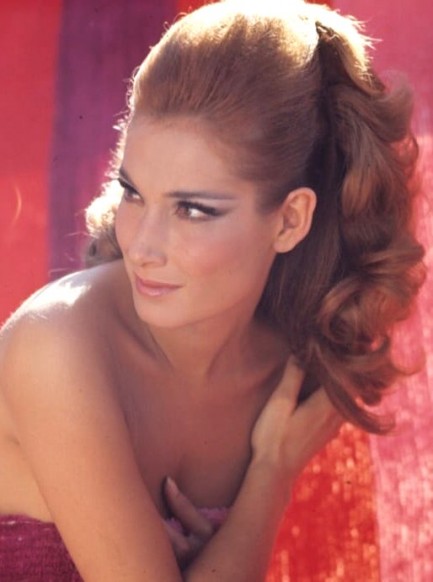 Every side is Italian actress Annabella Incontrera's good side, as you can in the four shots above. We should all be so lucky. Despite a name that comes off the tongue like poetry, Incontrera sometimes acted as Pam Stevenson, and well, no offense to any Pams or Stevensons out there, but that pseudonym surely had to be the idea of an unimaginative agent or studio head. In the end it was as Incontrera that she made her mark, appearing in several notable Italian giallo and horror films, including La tarantola dal ventre nero, aka Black Belly of the Tarantula, Sette scialli di seta gialla, aka Crimes of the Black Cat, and Perché quelle strane gocce di sangue sul corpo di Jennifer?, aka These Italian Movie Titles are Purely Nuts. She also popped up for a moment in Dean Martin's tongue-in-cheek caper flick The Ambushers as a slaymate. Well, she slays us. These photos are undated but from around 1968.


---
With special guests the Slaymates of the year.
Today we have some beautiful rarities, a set of door panel posters made for the 1968 Dean Martin spy movie spoof The Wrecking Crew. Martin played the wise-cracking and woman-loving Matt Helm, a character created by novelist Donald Hamilton. There have been a lot of loveable drunks in cinema, but Martin certainly was one of the most popular. Boozy Matt Helm was a perfect role for him, and the first film became the launching point for a series that stretched to four entries.
The Wrecking Crew was the last film, coming after 1966's
The Silencers
and Murderer's Row, and 1967's The Ambushers. The movies were populated by a group of women known as "Slaymates," and the actresses on the posters below are posing as members of that deadly cadre. They are, top to bottom, Sharon Tate, Elke Sommer, Nancy Kwan, Tina Louise, and a fifth woman no other website seems able to identify, but who we're pretty sure is Kenya Coburn.
These posters are 51 x 152 centimeters in size, or 20 x 60 for you folks who measure in inches, and they caught our eye mainly because of Tate. There's been renewed interest in her, including portrayals in two 2019 films—The Haunting of Sharon Tate and Quentin Tarantino's new effort Once Upon a Time in Hollywood. Her poster is definitely one of the nicest pieces of Tate memorabilia we've seen.
We glanced at The Silencers a while back and found it just a little too dumb to consider slogging through the series, but maybe we'll have another go at it. We're sort of newly interested in Tate too, and since The Wrecking Crew was her next-to-last screen role, we want to have a look. Allegedly, Dean Martin quit this highly successful franchise because it felt wrong to go on with it after the Tate–LaBianca murders in August 1969. From what we've read about the era, Martin was far from the only person who felt as if that event changed everything. These days Tate's death makes anything she's in seem ironic and portentous, even, we suspect, a piece of fluff like The Wrecking Crew.




---