French publisher Editions Ferenczi had a Verrou unique way of doing things.
Collection le Verrou (The Lock Collection) consisted of 205 pocket-sized crime novels published in France by Editions Ferenczi from 1950 to 1959. Some were written by French authors using pseudonyms that sounded English or American, while other writers used their real names, such as Alexandra Pecker (yes, that's a real name) and René Poupon (idem). Other books were written by U.S. or British writers and had been previously published. For instance, above you see Le singe de cuivre by Harry Whittington, which you might know as The Brass Monkey, and below you'll find entries from Lawrence Blochman and English scribe Peter Cheney, better known as Peter Cheyney. The art on these books is generally quite colorful. The cover above was painted by Michel Gourdon, and below you'll find another piece from him, many efforts from Georges Sogny, and a couple from as-yet-unknowns. We really like Ferenczi's output, so expect us to share more covers from this publisher later.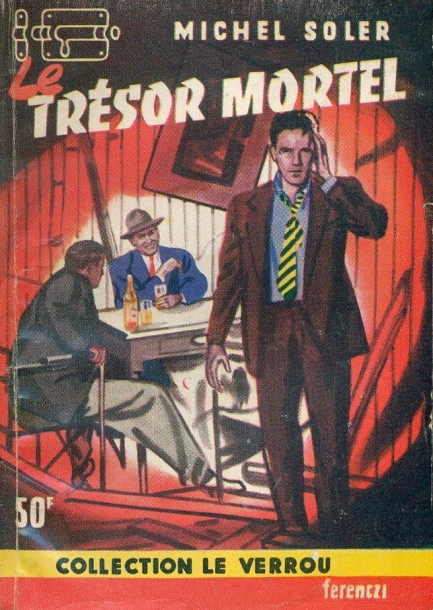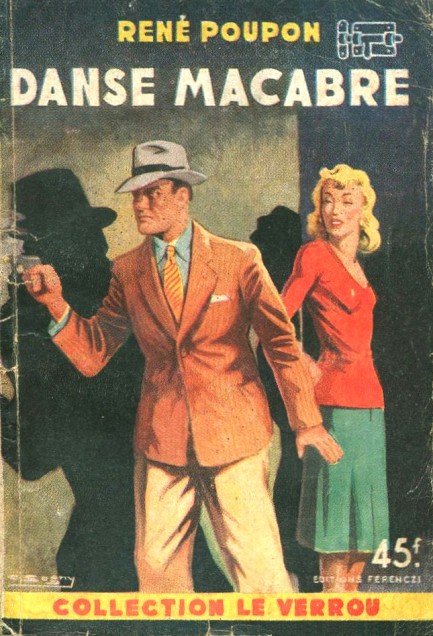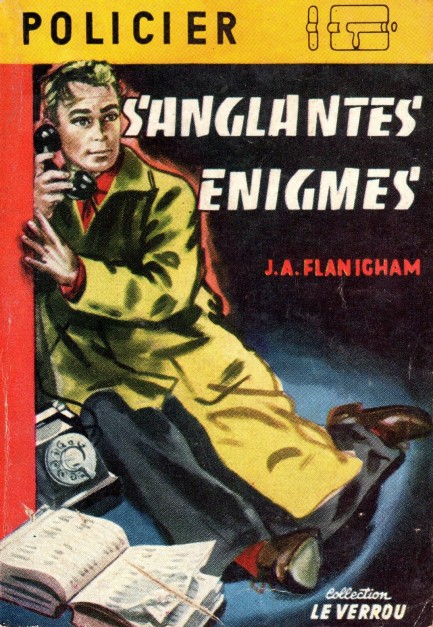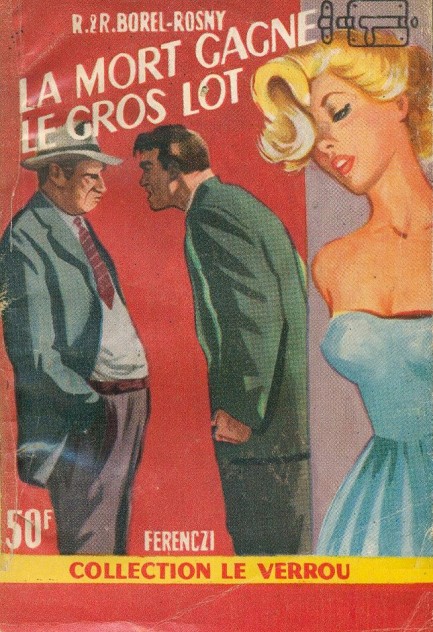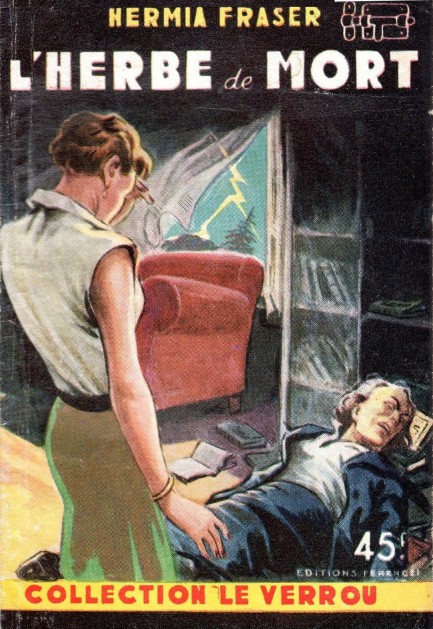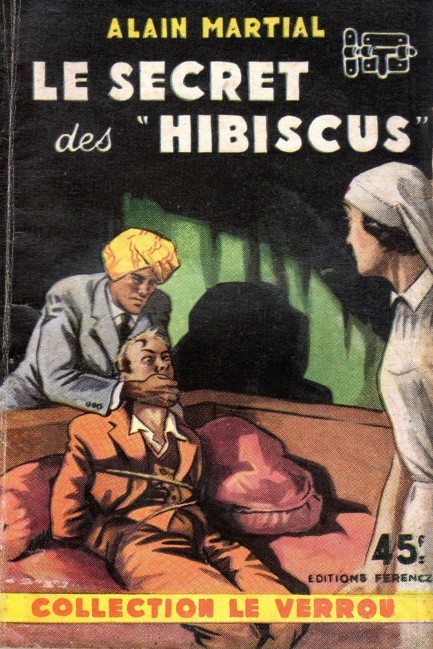 ---
The shape of bad things to come.
Above and below are assorted covers featuring yet another fun mid-century paperback art motif—the looming or threatening shadow. The covers are by the usual suspects—Rader, Phillips, Gross, Caroselli, Nik, as well as by artists whose work you see less often, such as Tony Carter's brilliant cover for And Turned to Clay. That's actually a dust jacket, rather than a paperback front, but we couldn't leave it out. You'll also notice French publishers really liked this theme. We'll doubtless come across more, and as we do we'll add to the collection. This is true of all our cover collections. For instance, our post featuring the Eiffel Tower has grown from fifteen to twenty-two examples, and our group of fronts with syringes has swelled from thirteen to twenty-six images. We have twenty-four twenty-six—see what we mean?—more shadow covers below, and thanks to all original uploaders.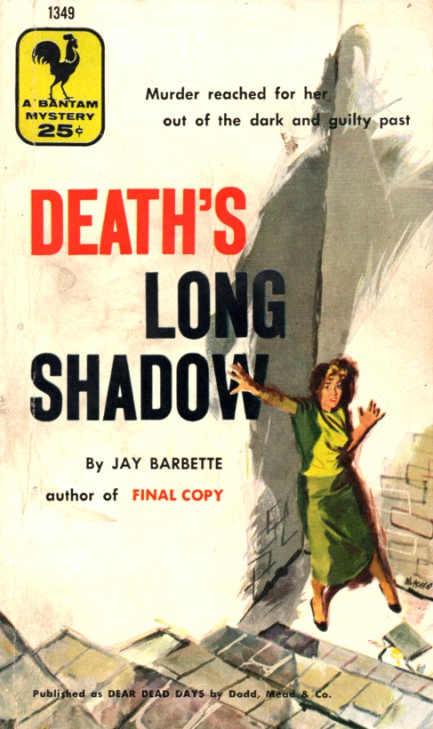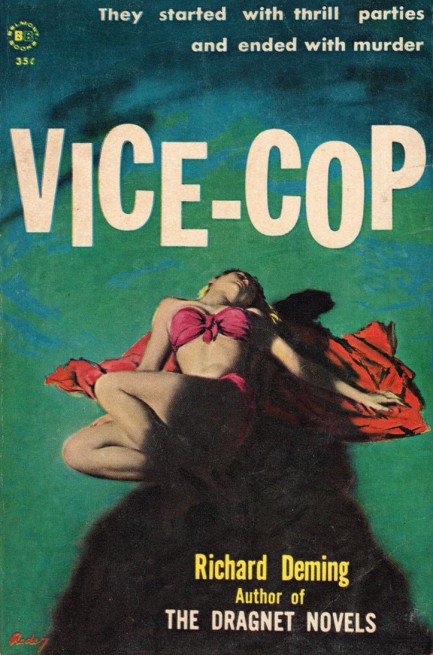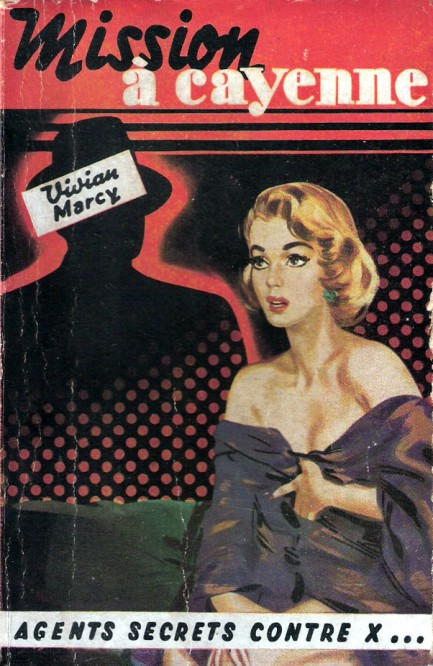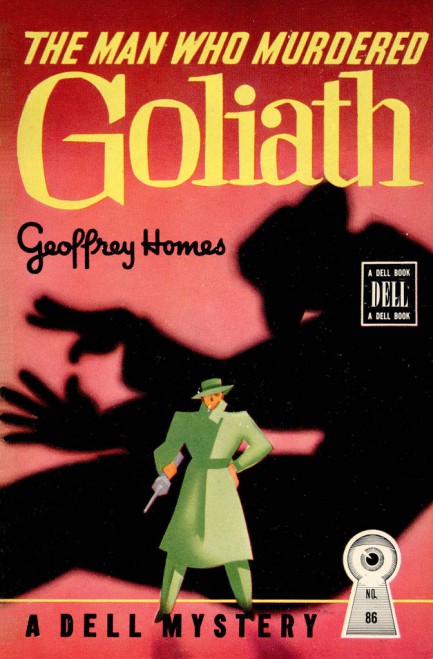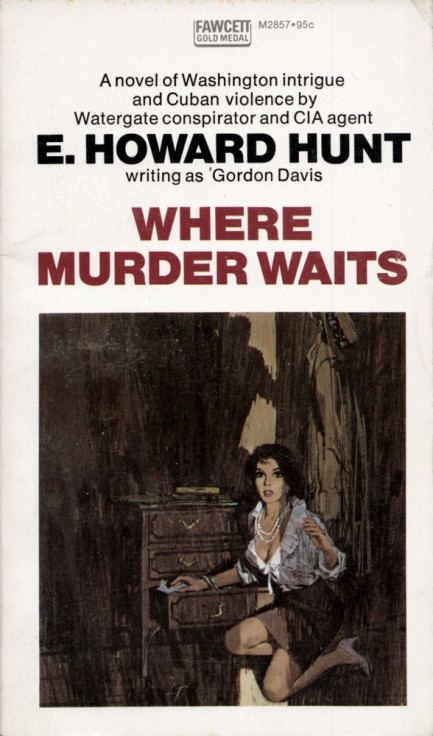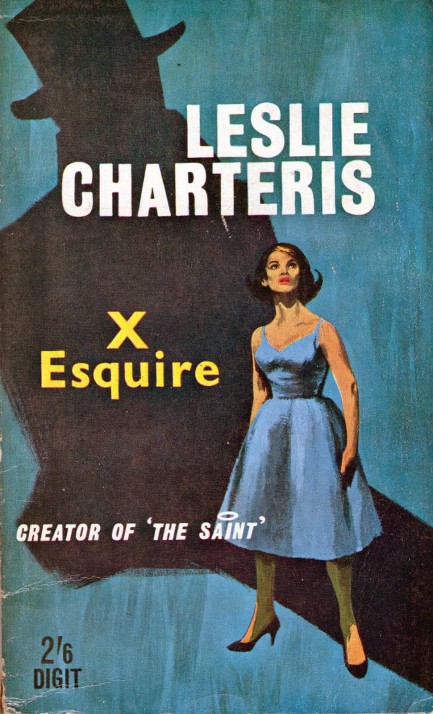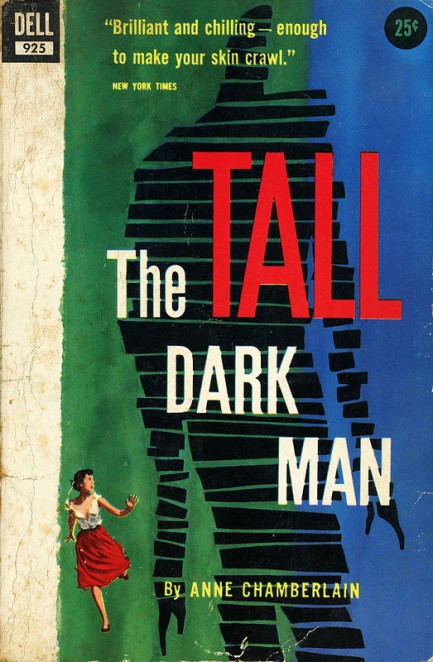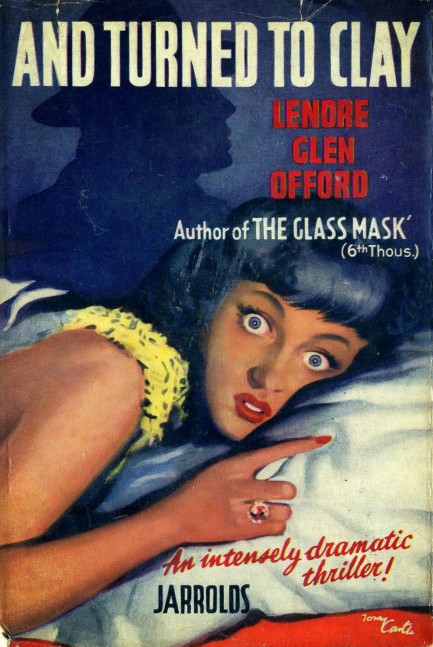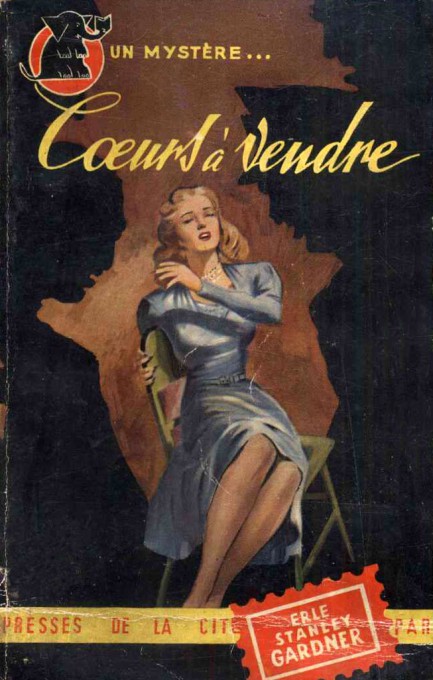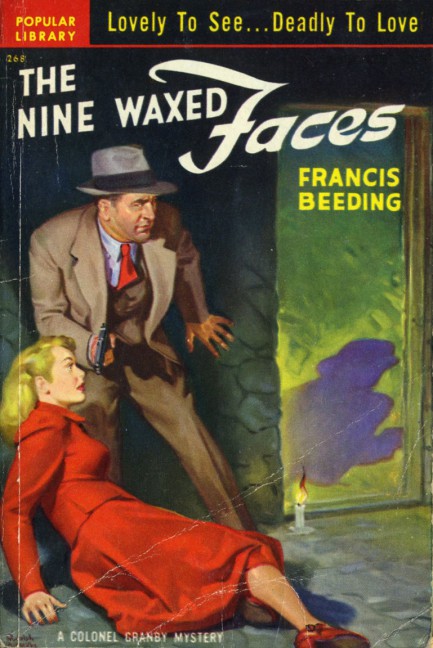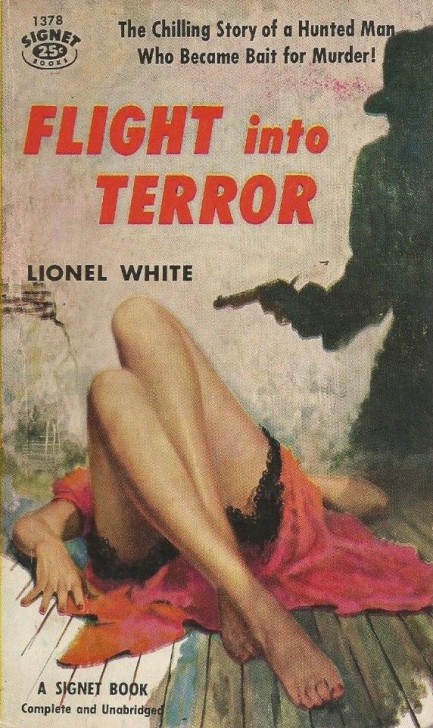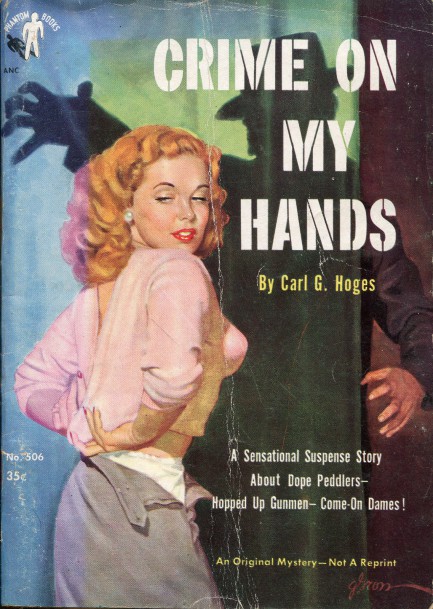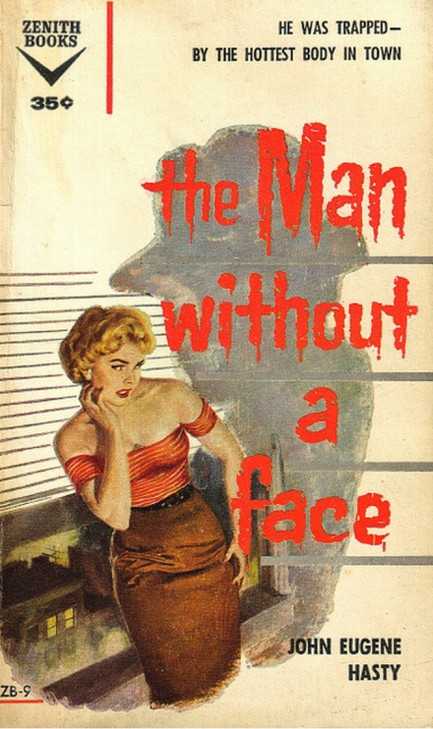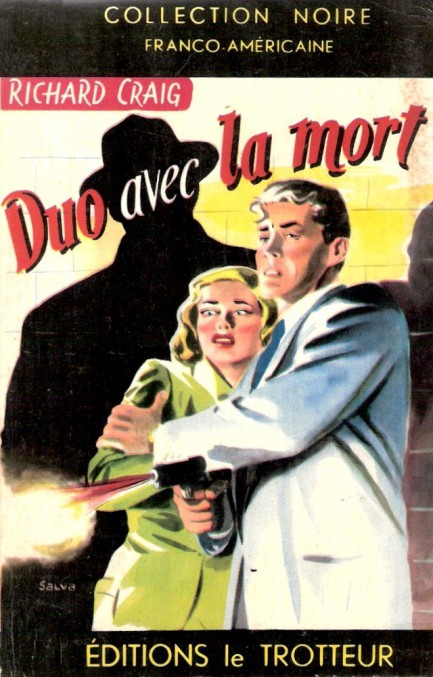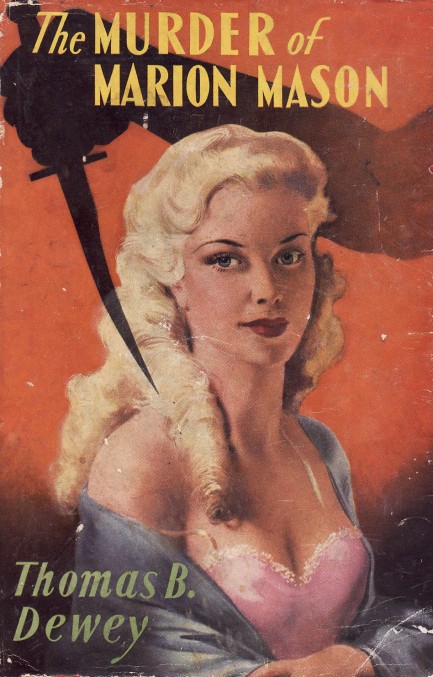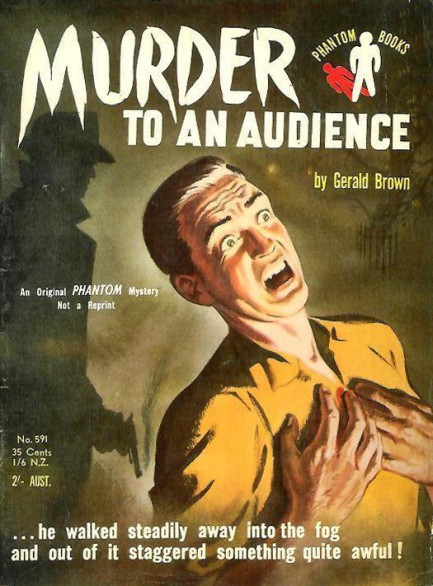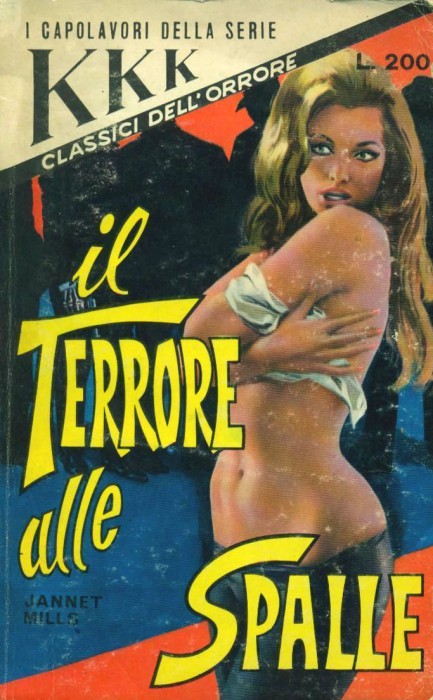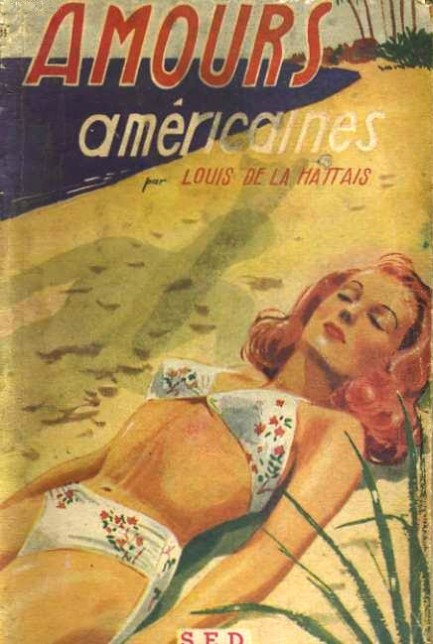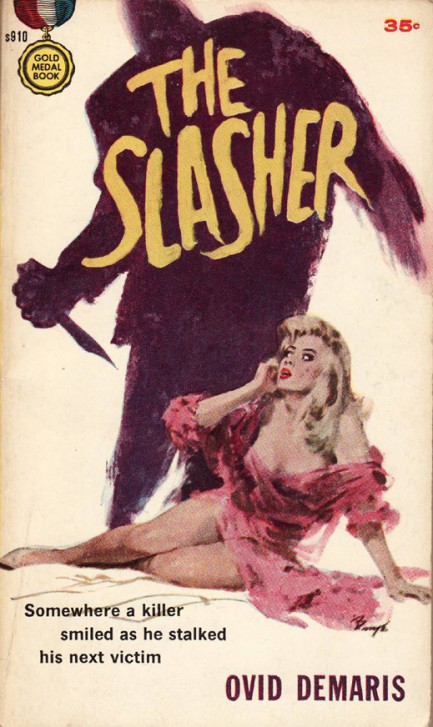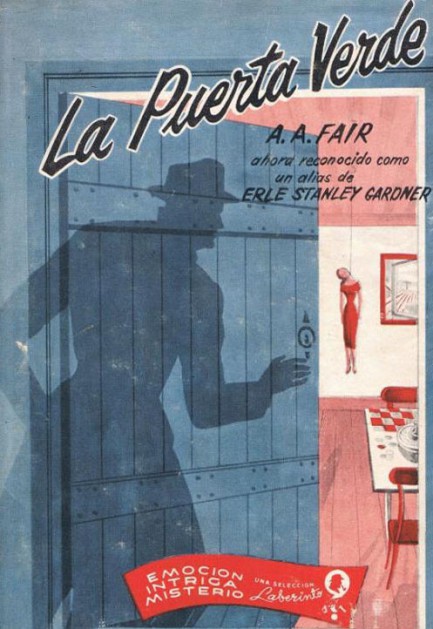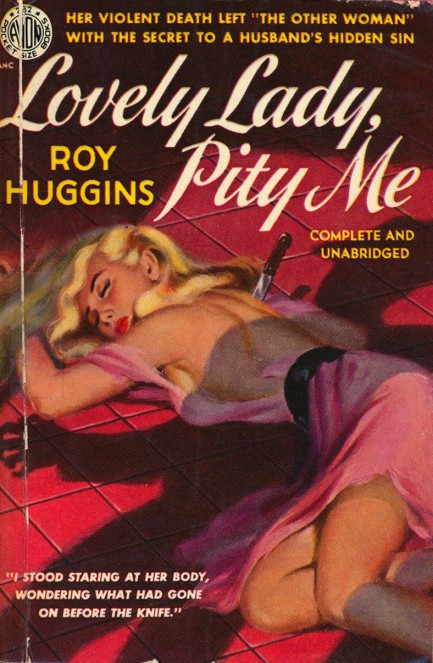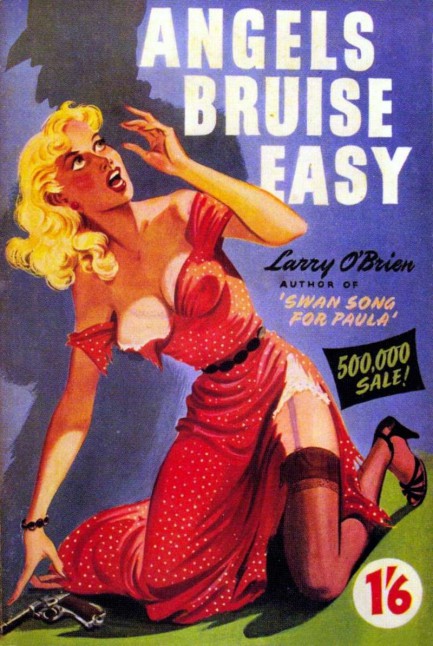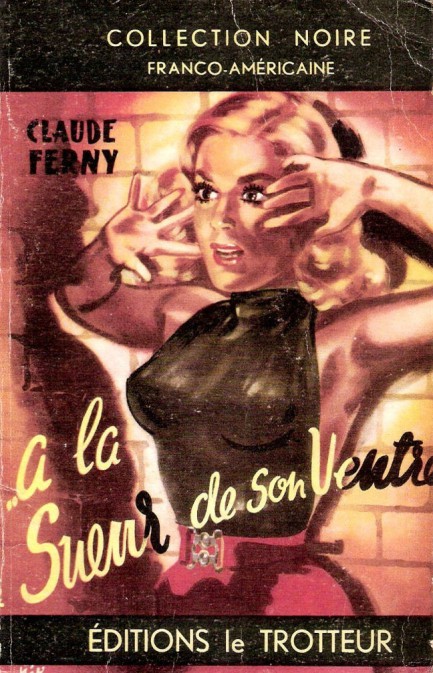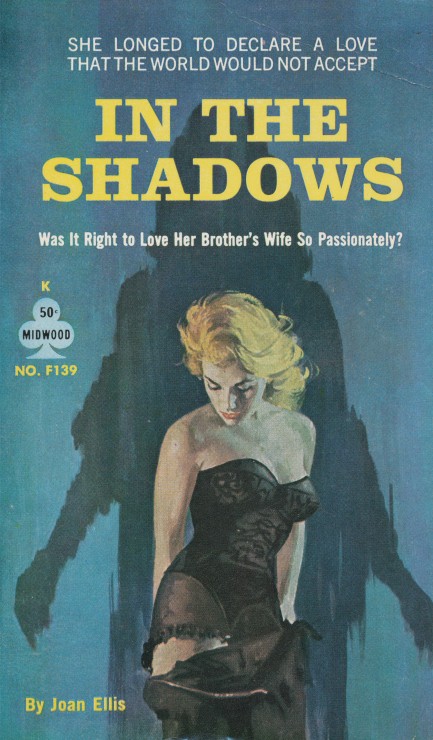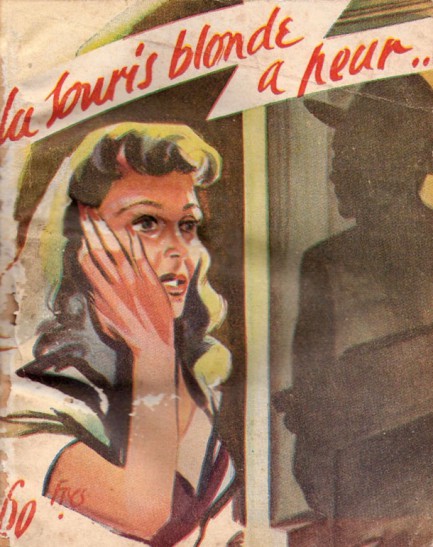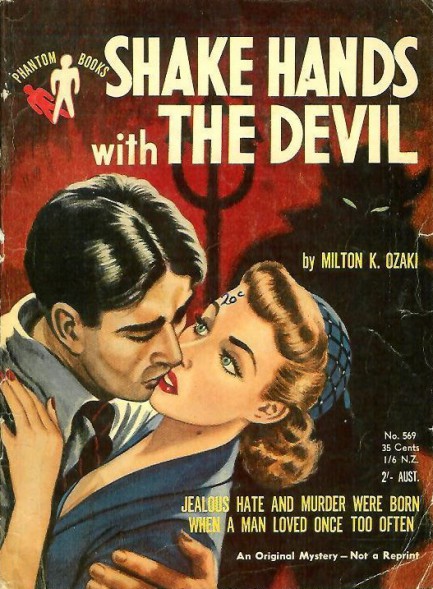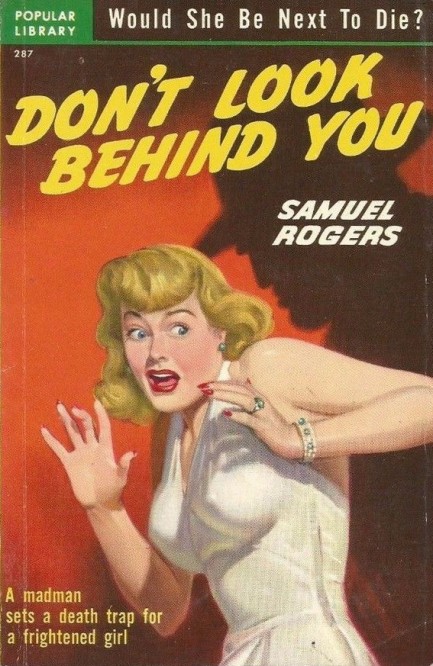 ---
The discreet charm of the bourgeoisie.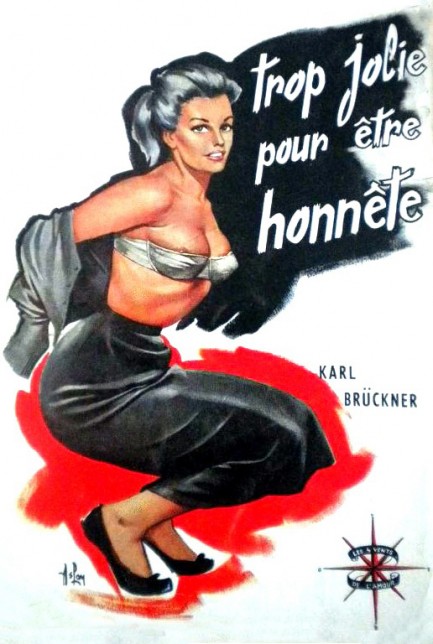 We're back to the French pulp today, with three covers painted by Aslan, aka Alain Gourdon, circa mid-1950s. Top to bottom you see Simone Balin's Celle qu'on ne possède pas, Vivian P. Marcy's Caresse moi, and Karl Brückner's Trop jolie pour être honete. You can enjoy more Aslan by clicking keyword "Aslan" below.
---