The mob comes to California and spreads like a virus.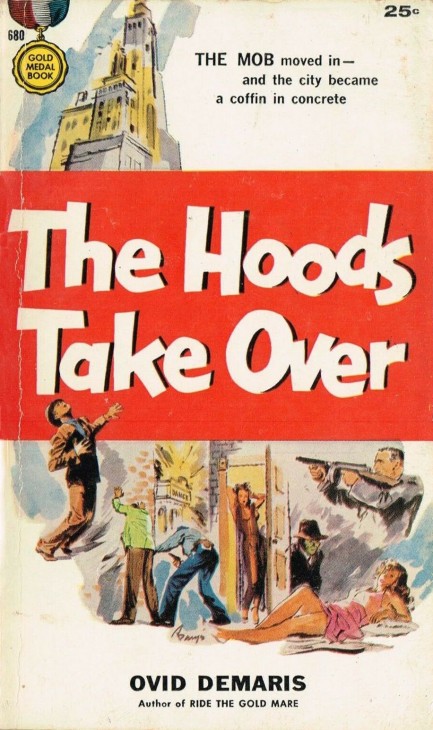 Above you see a piece of atypical Barye Phillips art on the cover of the 1957 crime thriller The Hoods Take Over, written by Ovid Demaris. We call it atypical because Phillips rarely painted in collage style, with multiple figures and elements crowded onto a canvas. In fact, this is the first we've seen of this technique from him, though we wouldn't be surprised if there are others. Working in this way, Phillips' beautiful visual style is simplified to the level of comic book art. We think it diminishes his genius, but hey, we bet it paid just as well as his other covers.
Turning to the story here, the title is perfectly descriptive—organized crime hoods are taking over L.A. But the overmatched cops are given a tool to check the rampant spread of lawlessness when a school teacher witnesses a brutal mob murder and—shockingly—is willing to testify even though it endangers his life. This is an excellent tale with a modern feel and pacing, told in numerous short chapters, and starring an array of characters. It hits the ground running, maintains a strong sense of dread, and never lets the tension abate.
We won't get into the plot too much except to say that we love novels where survivability for the good guys isn't guaranteed, and here you are in no way assured that the protagonists—embodied by that proud but possibly foolish teacher—will win. Will he stick to his principles when the mob comes a-knocking, threatening him and his pregnant wife? Most people wouldn't, but this particular citizen thinks he can make a difference. Because he never fought in World War II he believes the challenge now before him is how he's meant to contribute to the world's hard-won freedom.
The Hoods Take Over isn't a perfect novel. For one thing, its violent and messy ending is a shade on the improbable side, possibly conceived because Demaris felt it was the only way to conclude all his disparate character arcs in economical fashion. But unlikely or not, it's a slam-bang climax, and the book is very good overall. So good, in fact, that we immediately went online and located a couple more Demaris novels, and went way above our usual price ceiling for paperbacks to buy them. Guess we've come down with a bad case of Ovid.


---
The shape of bad things to come.
Above and below are assorted covers featuring yet another fun mid-century paperback art motif—the looming or threatening shadow. The covers are by the usual suspects—Rader, Phillips, Gross, Caroselli, Nik, as well as by artists whose work you see less often, such as Tony Carter's brilliant cover for And Turned to Clay. That's actually a dust jacket, rather than a paperback front, but we couldn't leave it out. You'll also notice French publishers really liked this theme. We'll doubtless come across more, and as we do we'll add to the collection. This is true of all our cover collections. For instance, our post featuring the Eiffel Tower has grown from fifteen to twenty-two examples, and our group of fronts with syringes has swelled from thirteen to twenty-six images. We have twenty-four twenty-six—see what we mean?—more shadow covers below, and thanks to all original uploaders.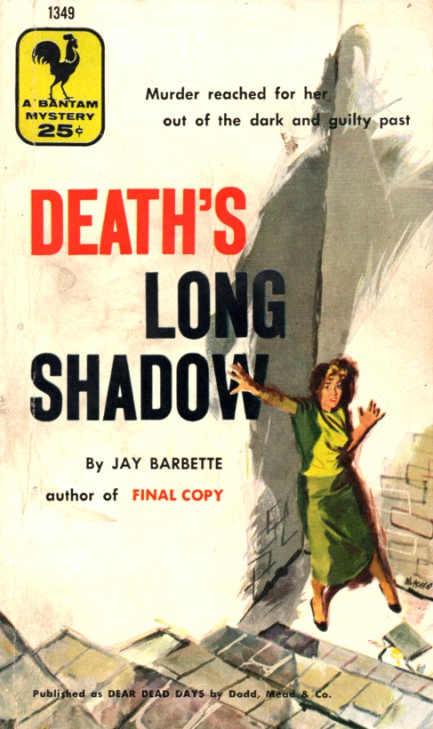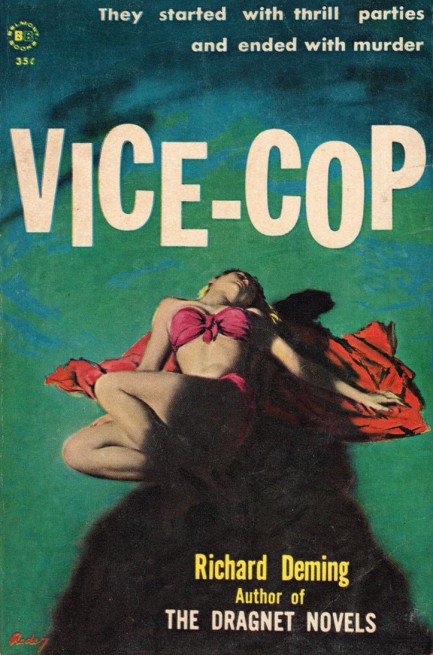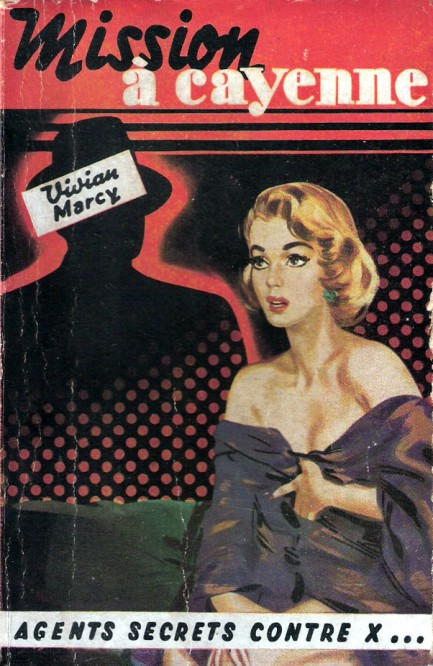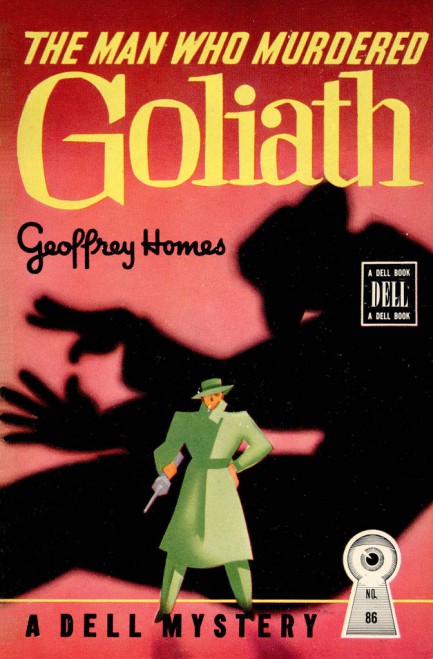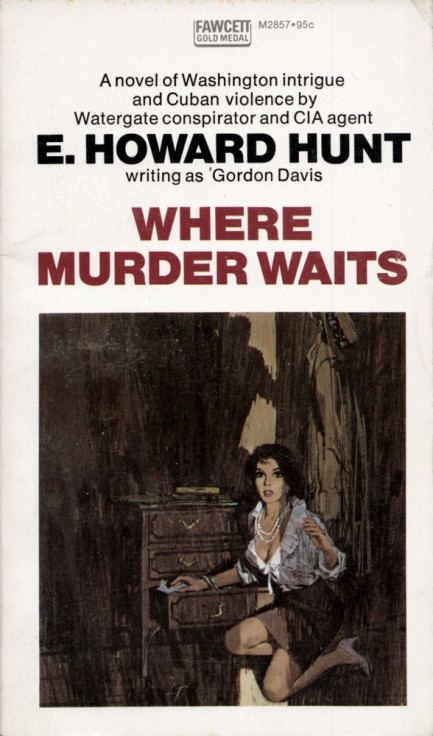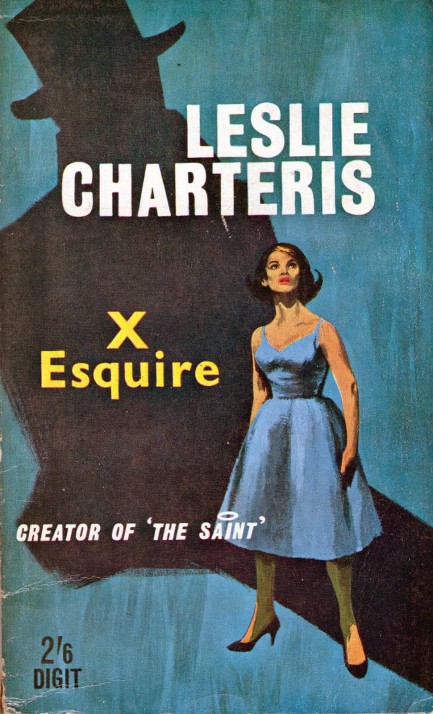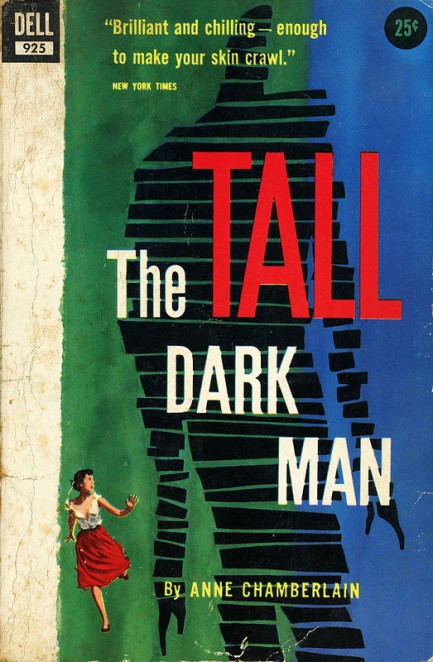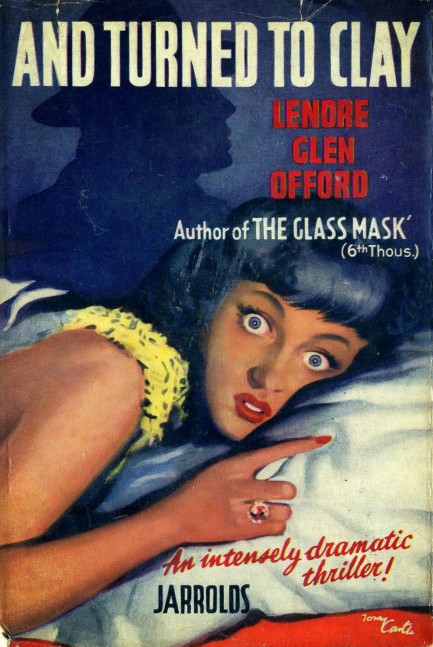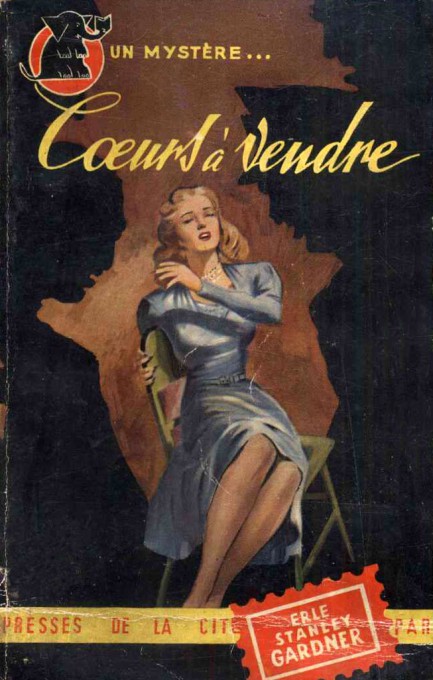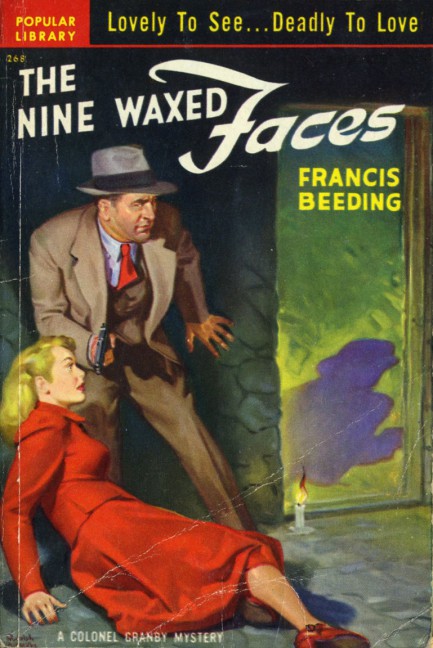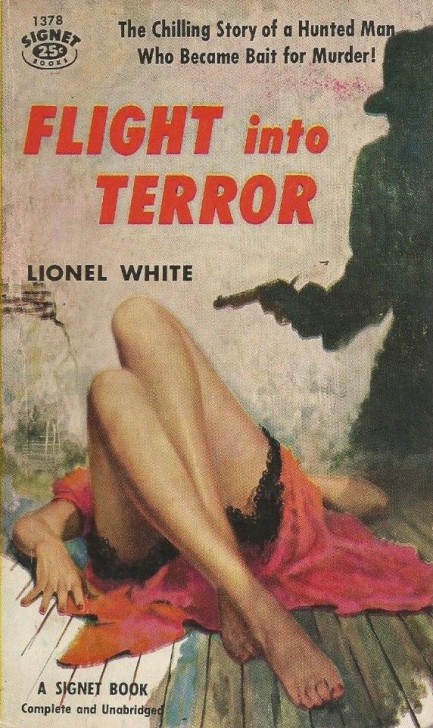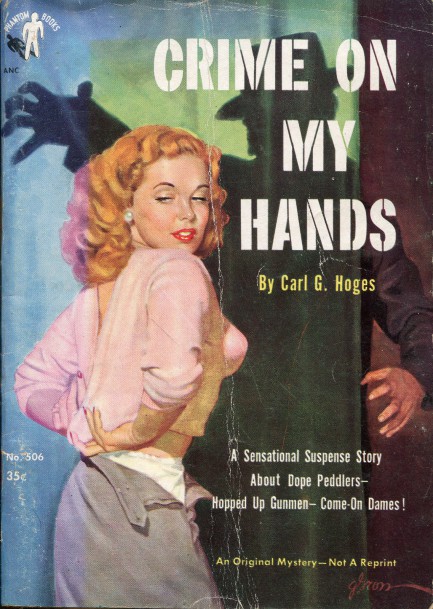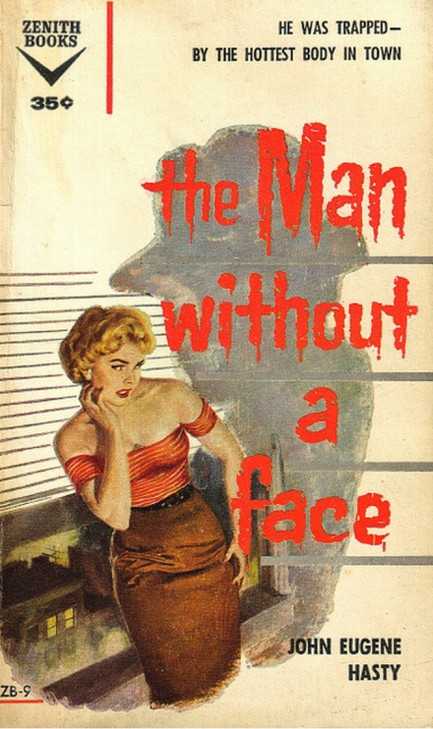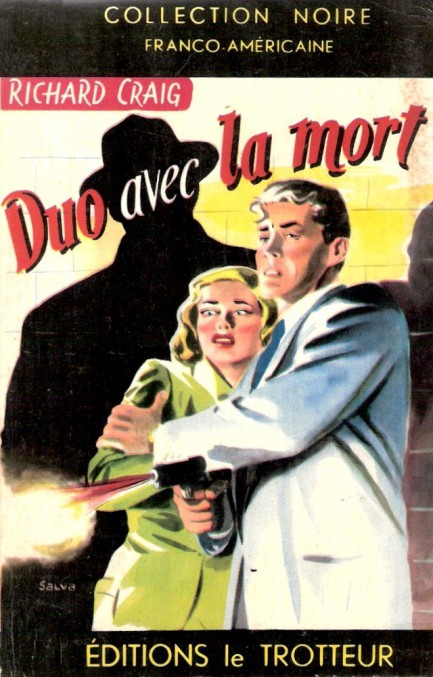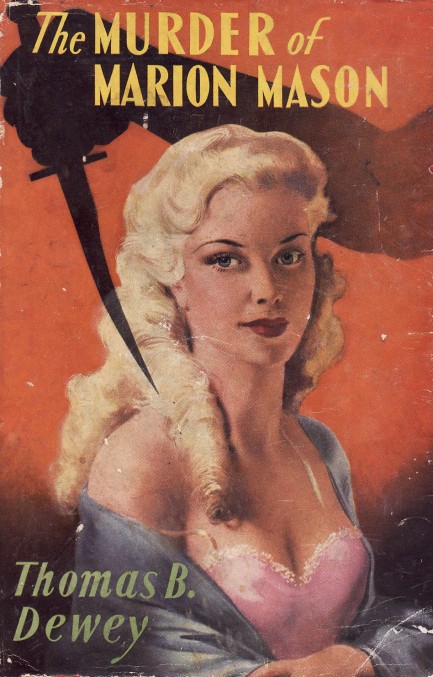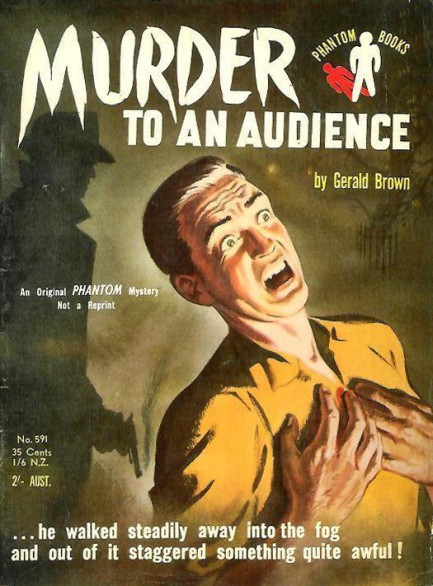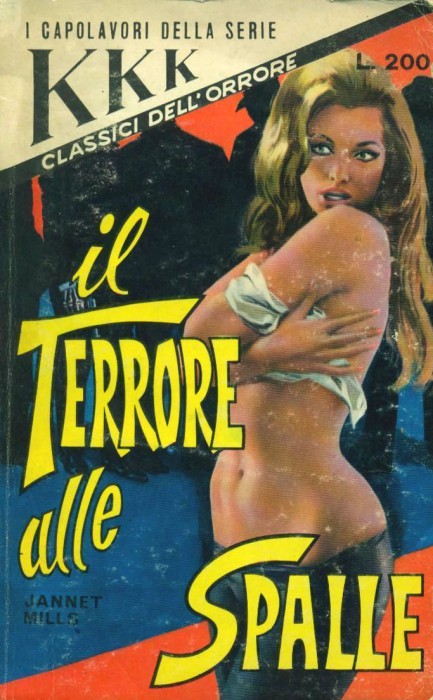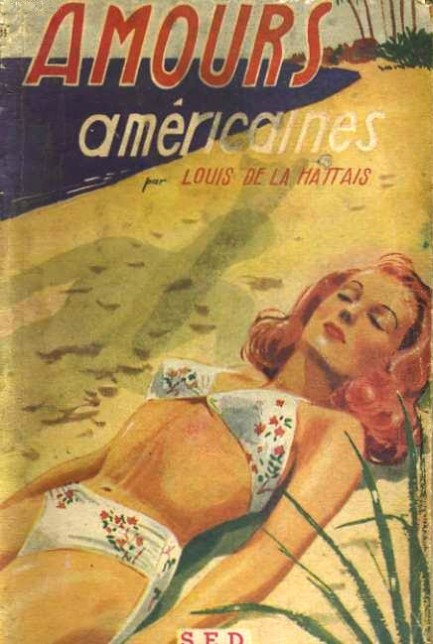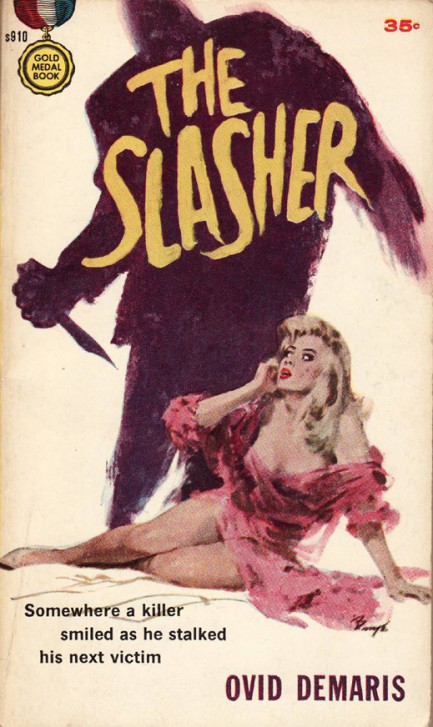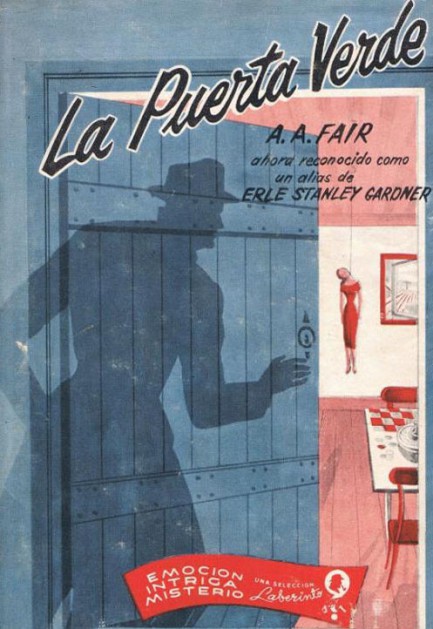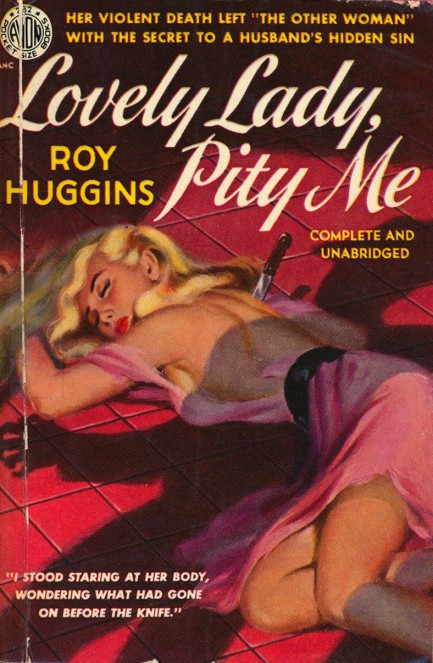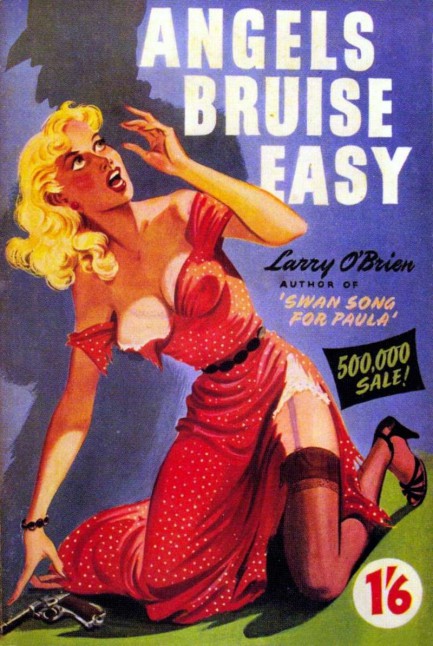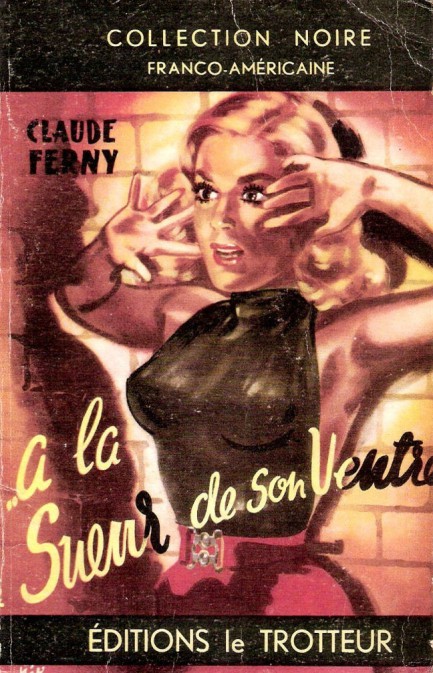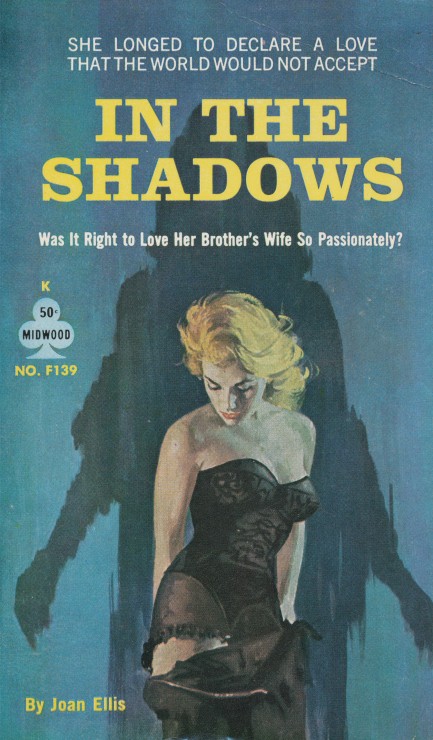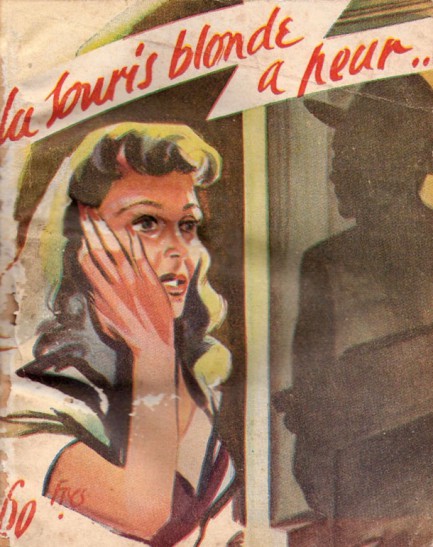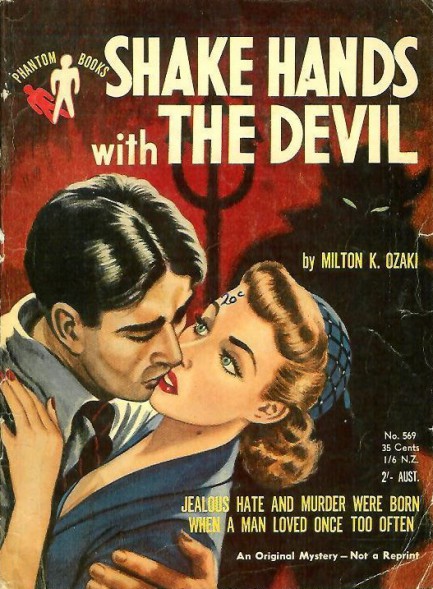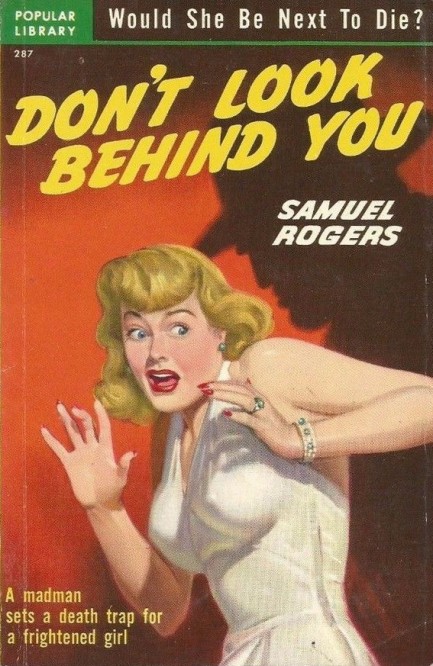 ---
They call it the Devil's wheel for a reason.

It's been a while since we've put together a pulp collection, so below you'll find vintage cover art that uses the roulette wheel as a central element. They say only suckers play roulette, and that's especially true in pulp, where even if you win, eventually you lose the money and more. Art is by Ernest Chiriacka, Robert Bonfils, Robert McGinnis, and many others.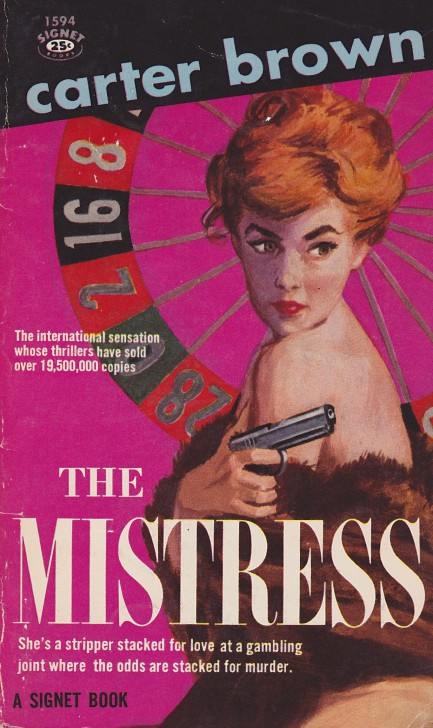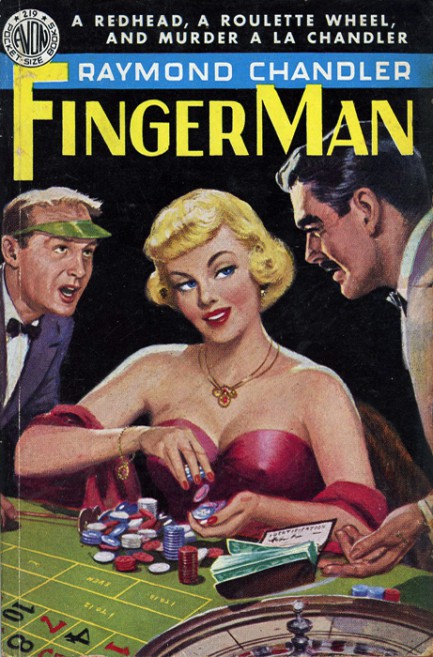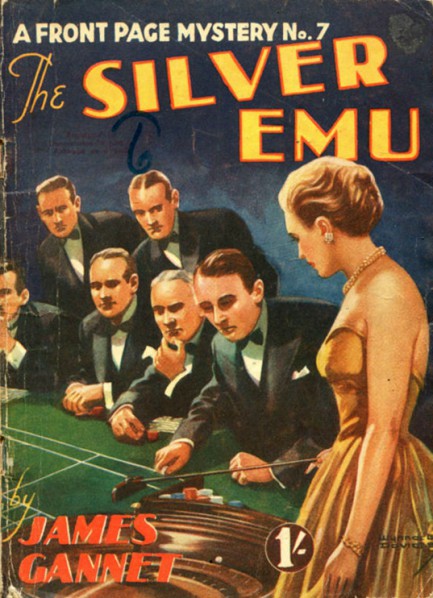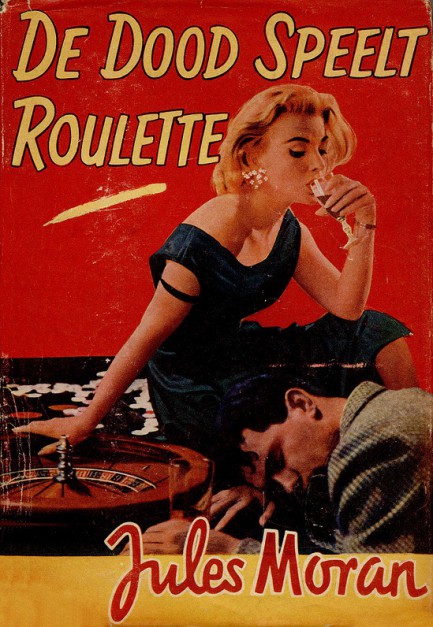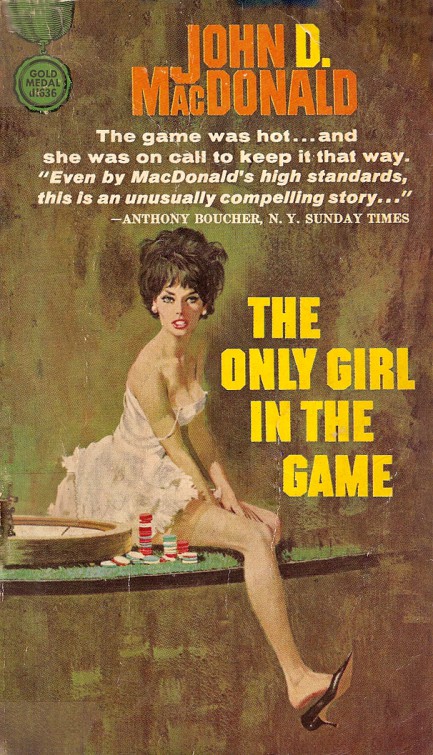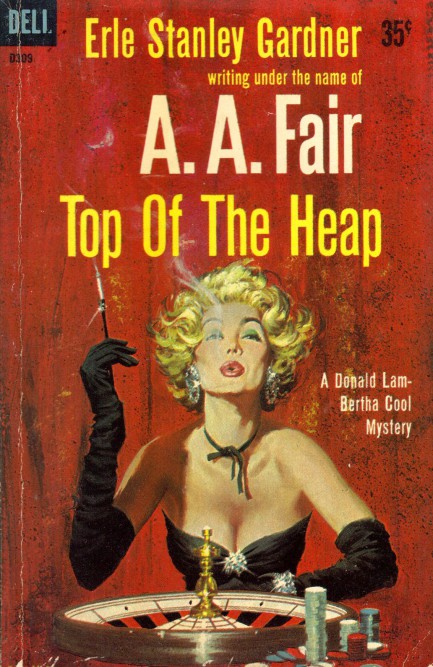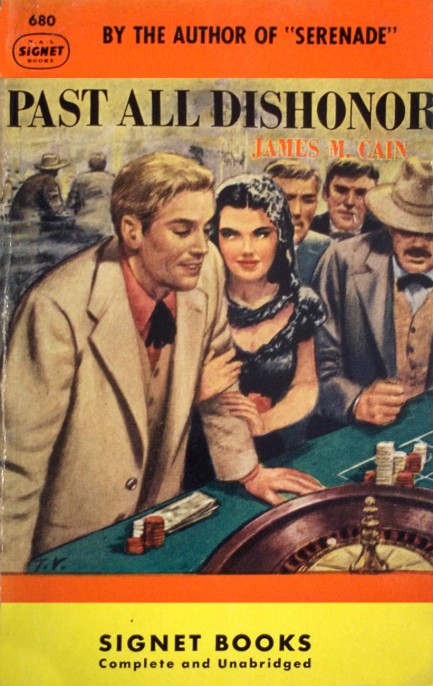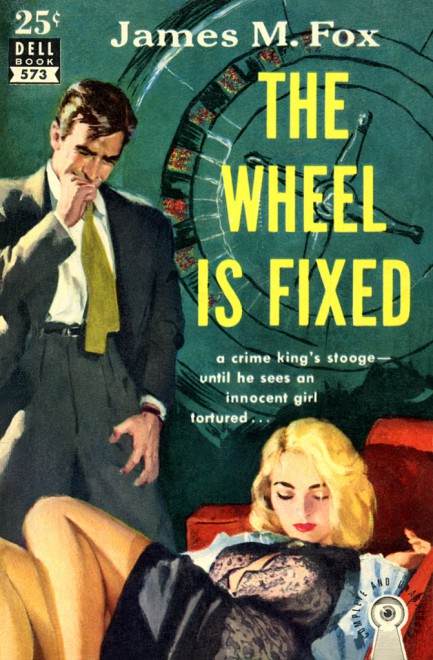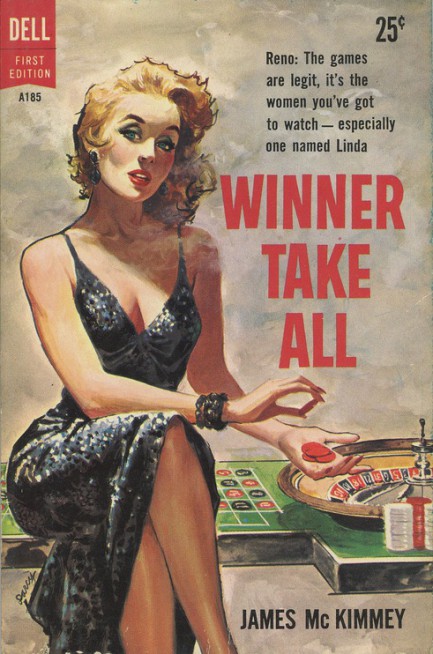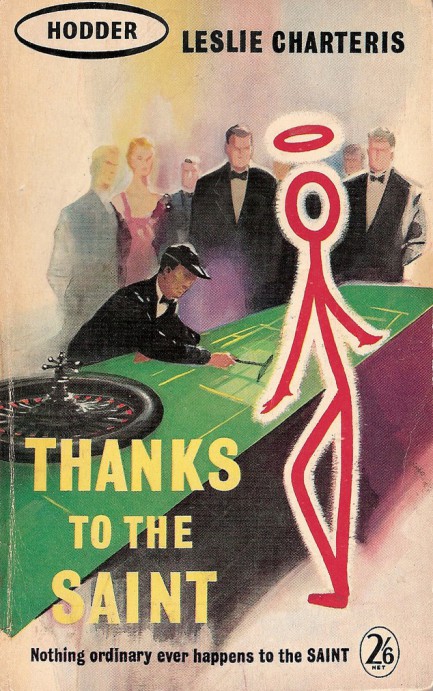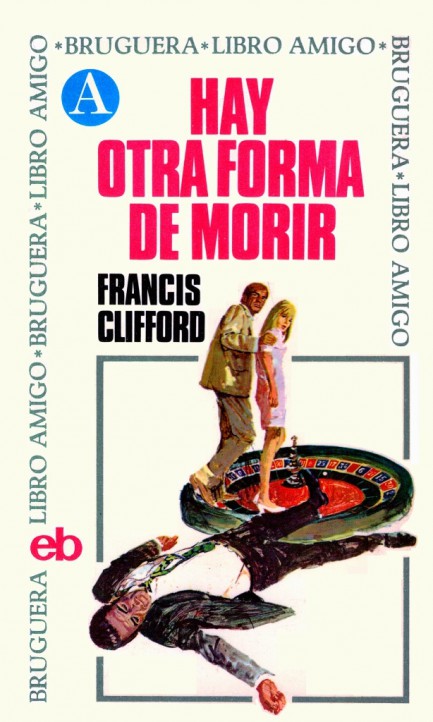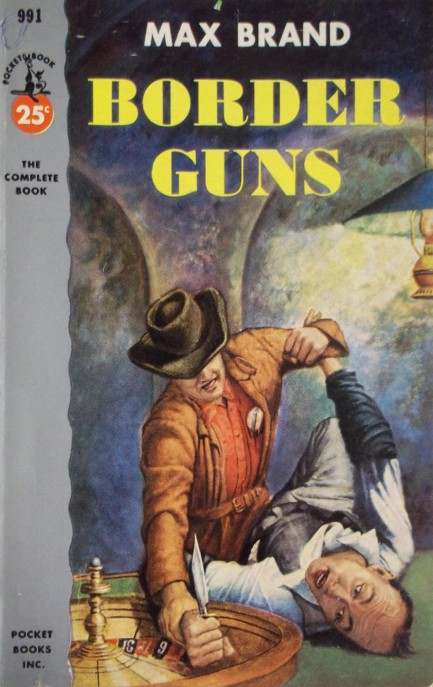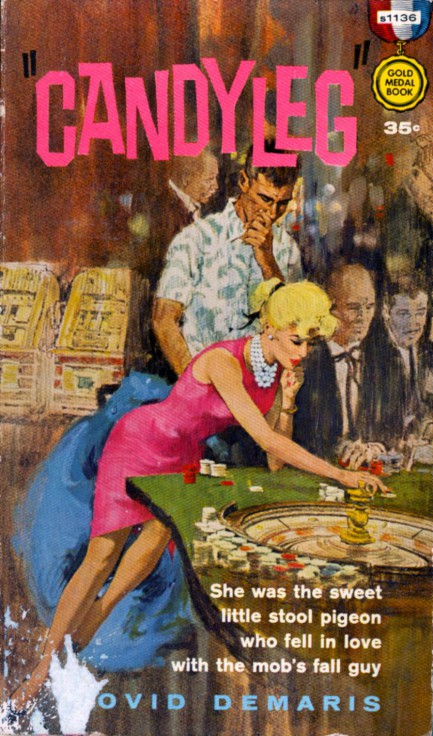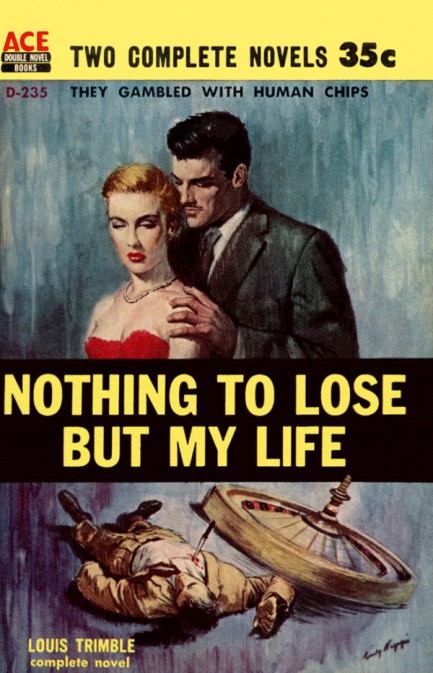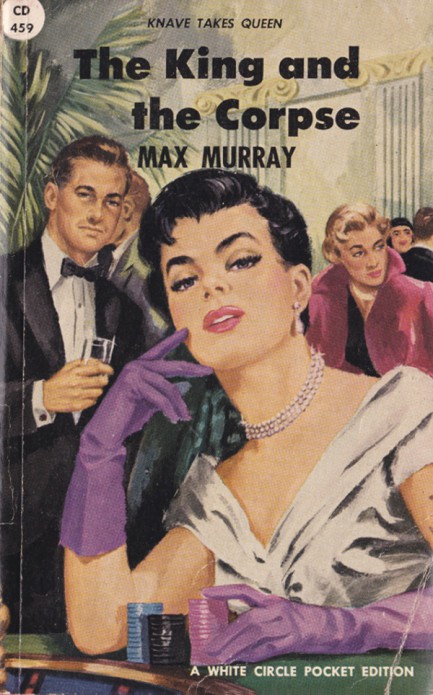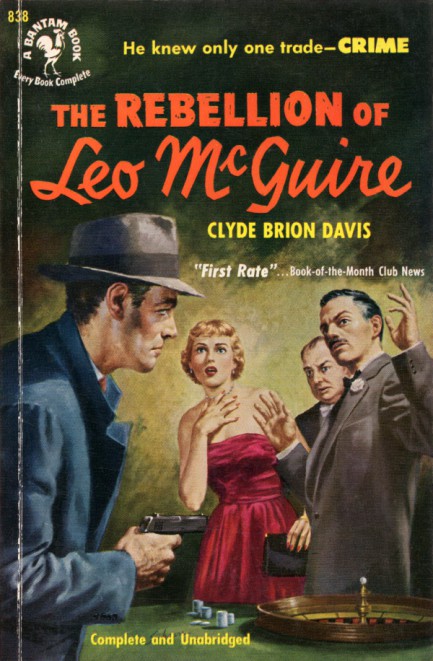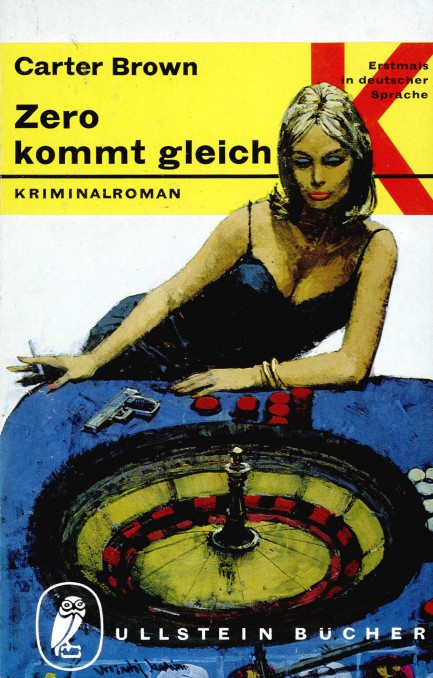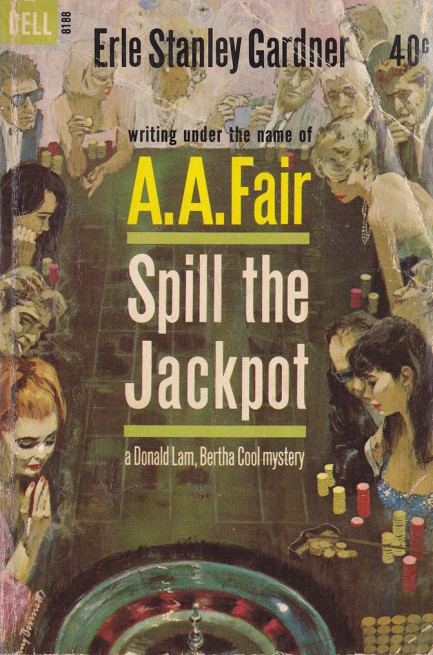 ---