Unless they're framed and sent to prison for life. In that case a few tears are understandable.
Above is a rare and vibrant Australian full bleed (i.e. borderless) promo poster from RKO Radio Pictures A/SIA for Dick Powell's classic film noir Cry Danger, released Down Under today in 1951. We wrote about this flick back in February, so if you're curious just have a look at this link.


---
Let's see, I'll need one bullet for my blackmailer... one for my betrayer... a couple for his henchmen...

Above is a rare promo poster for the film noir Cry Danger, starring the ever reliable Dick Powell, face of such classic winners as Pitfall and Cornered. In this one he plays a criminal tossed into prison for a robbery and murder he didn't commit, but who's released when someone provides the courts with an alibi. To Powell's surprise, this rescuer isn't someone he knows, but rather an opportunist who figures to benefit when Powell goes after the hidden holdup loot. Powell, though, really didn't commit the crime. He was framed, so he goes about trying to clear his name. Since that necessarily means locating the cash, he finds himself an unwilling and unlikely asset of the police, who are following him night and day.
That's a good set-up for a movie, and with competent acting assured thanks to Powell's participation, along with that of Rhonda Fleming and William Conrad, you end up with a solid film noir that generates all the anticipated darkness and personal disaster. The movie looks good too, thanks to first time director Robert Parrish and cinematographer Joseph F. Biroc. Much of it is set in a Bunker Hill trailer park with a nice view over Los Angeles, including Chinatown. Two thumbs up on this. IMDB and AFI disagree on the premiere date, but we'll go with IMDB because it specifically mentions the premieres took place in New York City and Birmingham, Alabama. That was today in 1951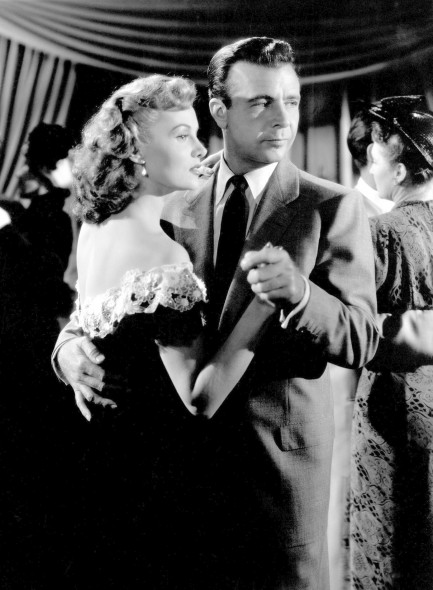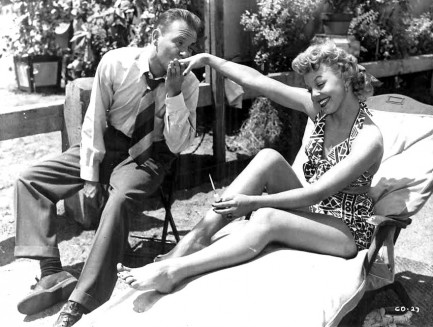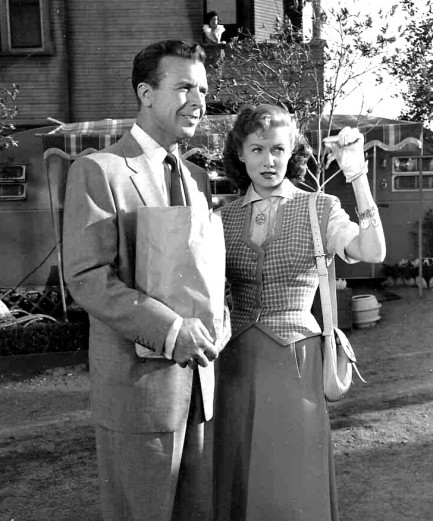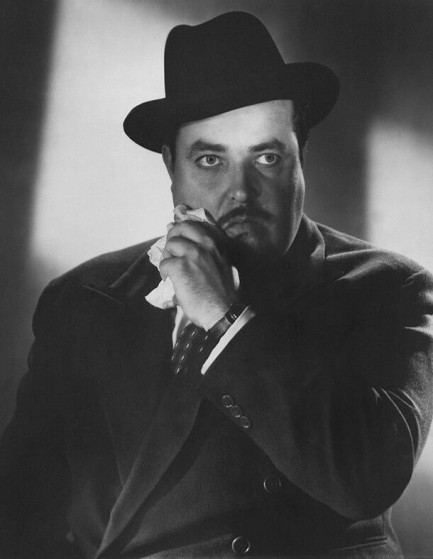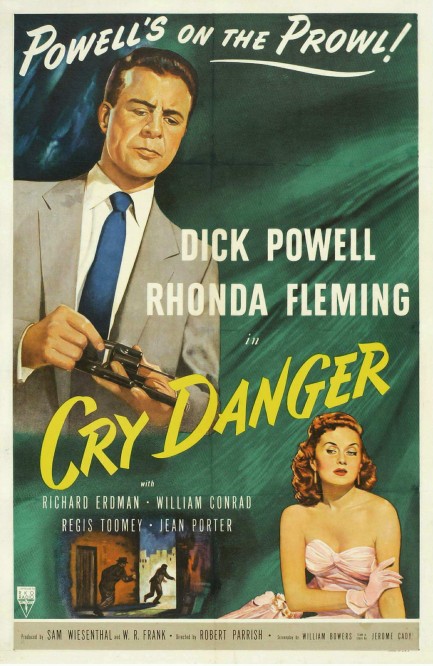 ---