It's the color that says you refuse to go unnoticed.
In fashion they say it takes a confident woman to wear a red dress. In pulp, it takes a woman with a death wish. Below are fourteen pulp, adventure, and detective magazine covers illustrating that point, with art by Bud Parke, George Gross, Barye Phillips and others, as well as a couple of photo-illustrations.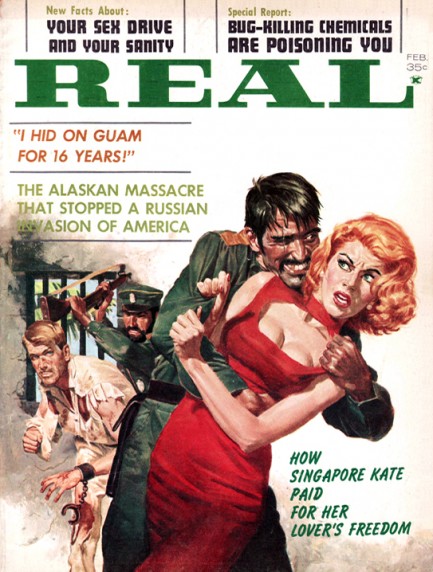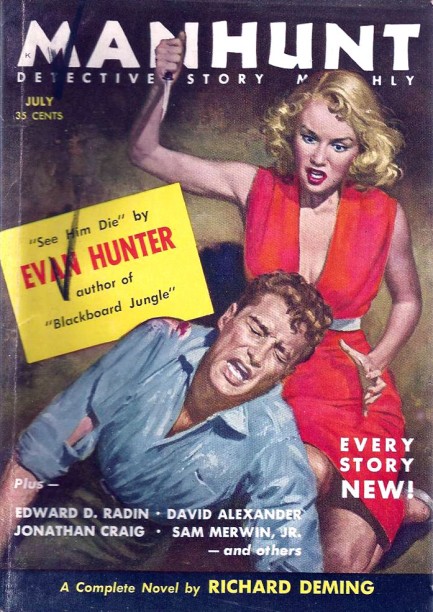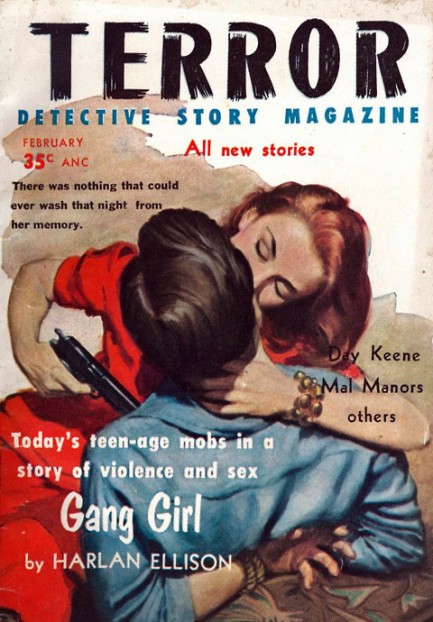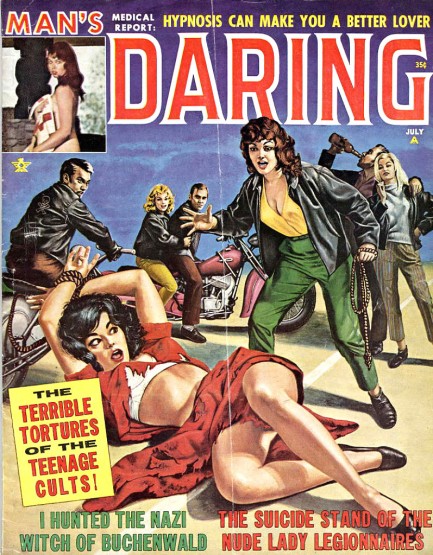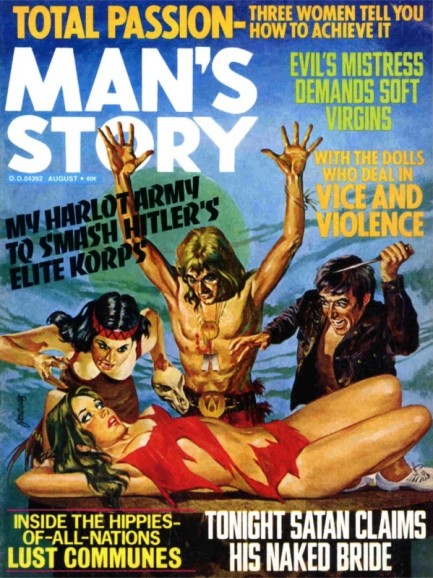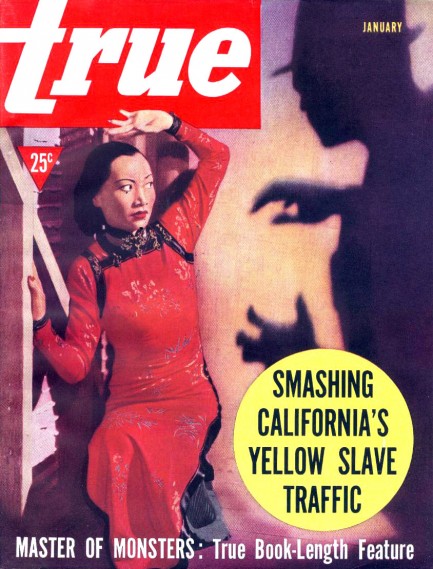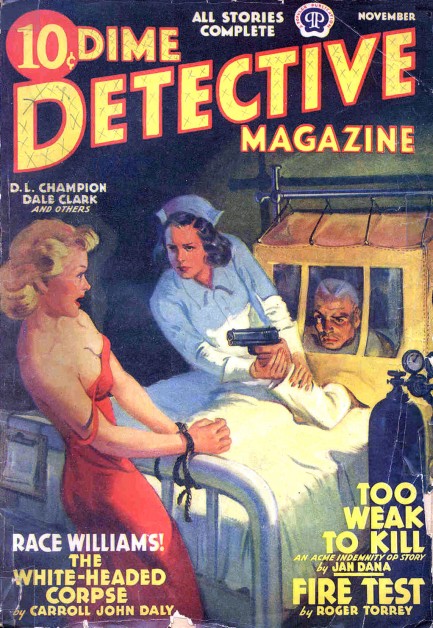 ---
You want the truth? You can't handle the truth.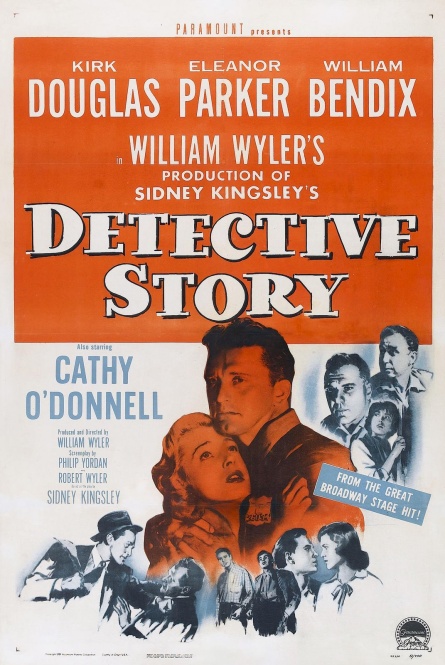 Film noir star Kirk Douglas and heavyweight director William Wyler teamed up for Detective Story, a hard-edged police procedural based on a stage play by Sidney Kingsley. In the course of a day at a typical precinct house, a tough guy detective mixes it up with all sorts of lowlifes, saving particular scorn for an abortionist. Yep, our detective is feeling pretty high and mighty until he discovers his beloved wife was once the man's patient. Oops. This laugh-a-minute joyride, which comes off a little stagy more than half a century later but is still worth a viewing, premiered today in 1951.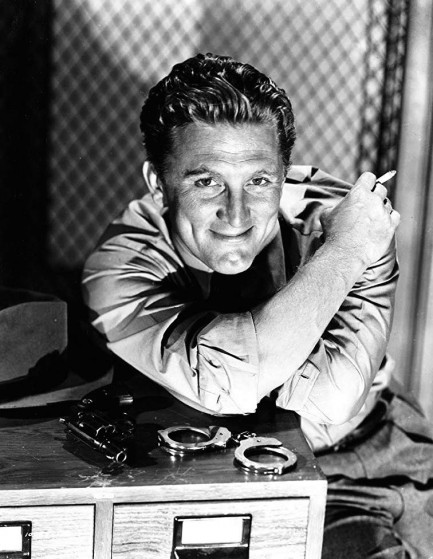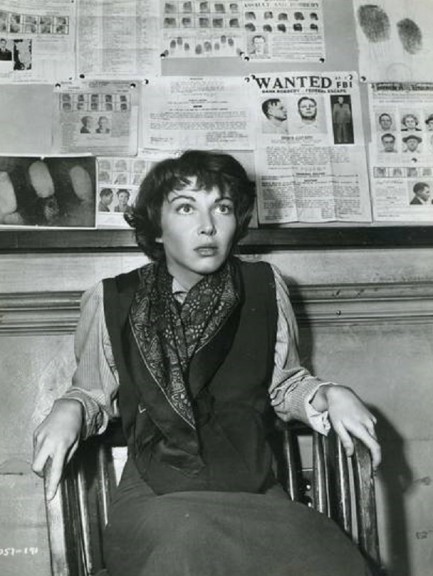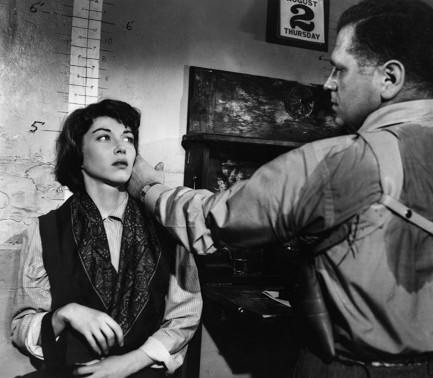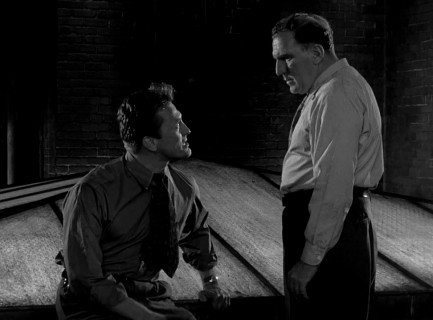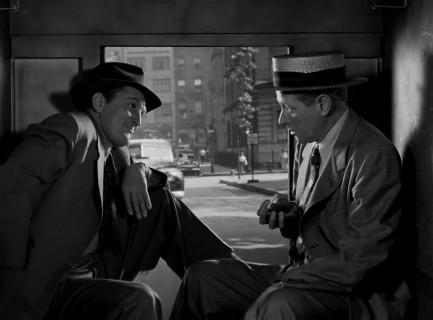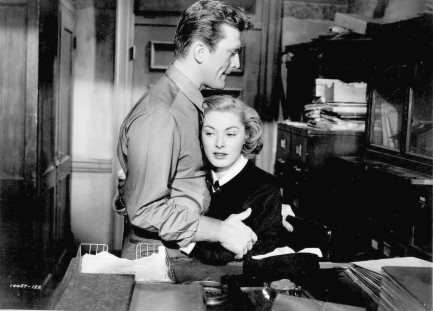 ---