North Africa provides the setting for another Hollywood overseas adventure.
We have a strong affinity for Morocco after our adventures there a few years ago, so any movie that references that strange and wonderful country is one we must seek out. The Woman from Tangier, starring Adele Jergens, is basically another attempt to catch Casablanca lightning in a bottle. The story deals with a dancer in trouble with the law trying to flee from Morocco to Gibratar, but being sidetracked when the ship she's sailing on has its safe robbed and its purser murdered. Detective work follows, conducted by insurance investigator and love interest Stephen Dunne. Together he and Jergens solve the mystery, which of course loops tidiliy right back to her original difficulties.
We're fascinated by how outward looking Hollywood was during the 1940s. Though most of the productions never left Southern California, the action was set in dozens of countries. In the thriller/film noir category alone we've seen Gilda and Cornered (Argentina), The Shanghai Gesture, Bermuda Mystery, To Have and Have Not (Martinique), Temptation (Egypt), Sundown (Sénégal), Appointment in Honduras, and The Mask of Dimitrios (Turkey), not to mentions dozens of others set wholly or partly in France, England, Spain, and Mexico. The Woman from Tangier, then, was part of a well established trend. It premiered in the U.S. today in 1948.
---
When Evelyn Keyes comes out of a lamp, is there really any need to wish for more?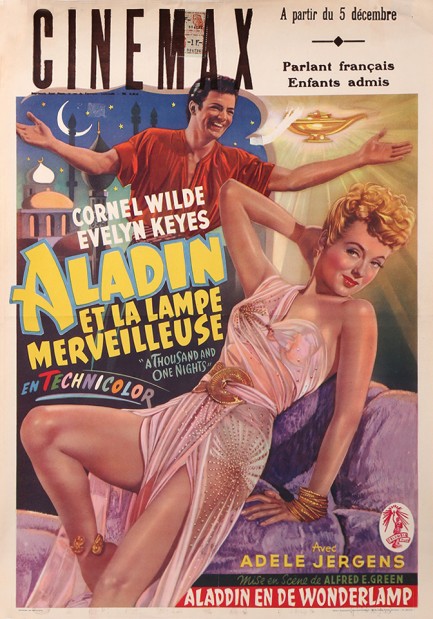 The unusually beautiful French language poster above was made for the Belgian run of Aladin et la lampe merveilleuse, which was originally produced in the U.S. as A Thousand and One Nights. Some of the other posters for this set-in-Baghdad musical adventure are excellent too, such as the one you see at right (presumably made for the French run), but the version at top is the best—and rarest.
The art also manages to convey the mood of the movie quite accurately—it's ninety minutes of cheeseball musical numbers, Vaudevillian slapstick, and Cornel Wilde caught in the world's silliest love triangle. All of this is slightly marred by the unfortunate sight of white actors hamming it up with brown shoe polish on their faces, but that's to be expected in a Middle-Eastern themed movie made during an era when actors of color were more-or-less barred from cinematic roles.

On balance, the movie is a real mood lifter, but the whole effort is just a little too stupidly sweet for us to truly call good, with a bit too much syrupy baritone crooning from Cornel Wilde (or more likely his voice double), and too much of the various love interests making cow-eyes at each other. But Evelyn Keyes as the troublemaking genie is a fun touch. She makes the movie worth it. Aladin et la lampe merveilleuse premiered in the U.S. in 1945, and played for the first time in France/Belgium today in 1949.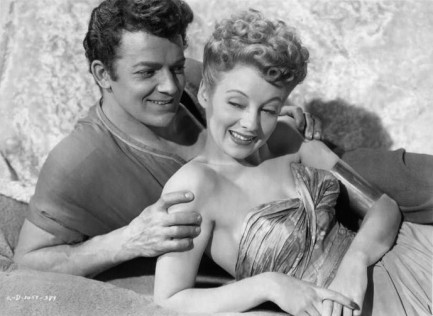 ---
Everyone loves a Parade.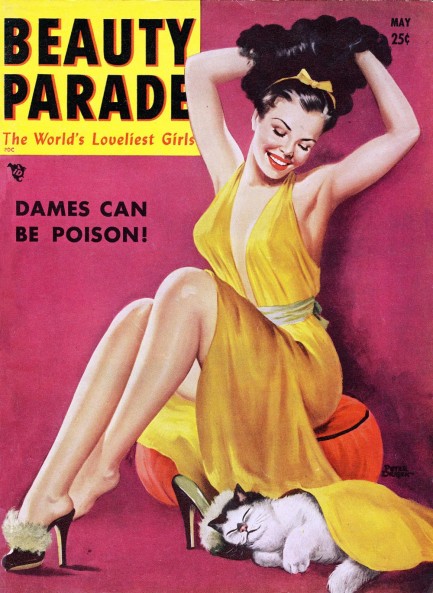 Since we were just talking a couple of days ago about websites where it's possible to download vintage magazines, we thought we'd shine the spotlight on two more. Vintage Girlie Mags and Dad's Stash, which are basically alter egos of each other, both have full scans. The main difference is vintagegirliemags gives away the scans for free, while dads-stash charges a minimal amount for downloads. The May 1950 issue of Beauty Parade you see above is available at the latter site, though ours didn't come from there. The cover art on this issue is by the great Peter Driben, and inside you get Yvonne de Carlo, Denise Darcel, Ann Sheridan, Lana Turner, and page after page of other beauties. Many scans below for your Friday enjoyment.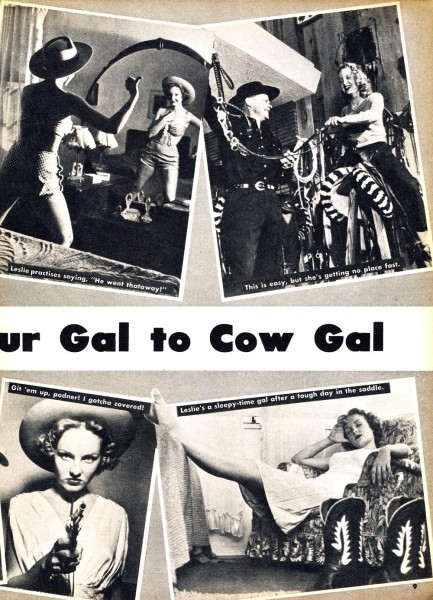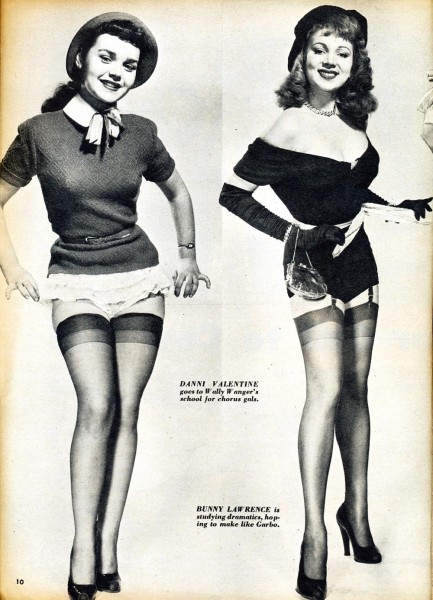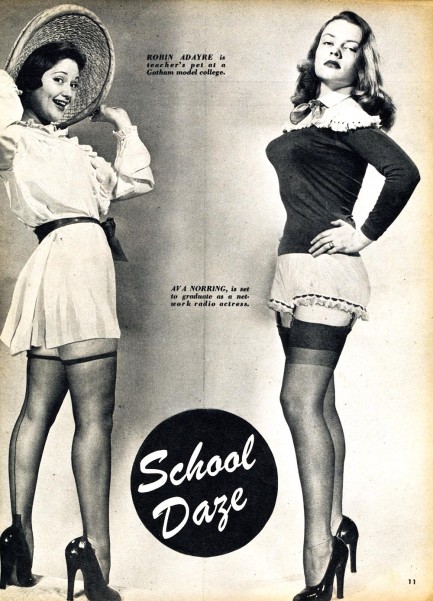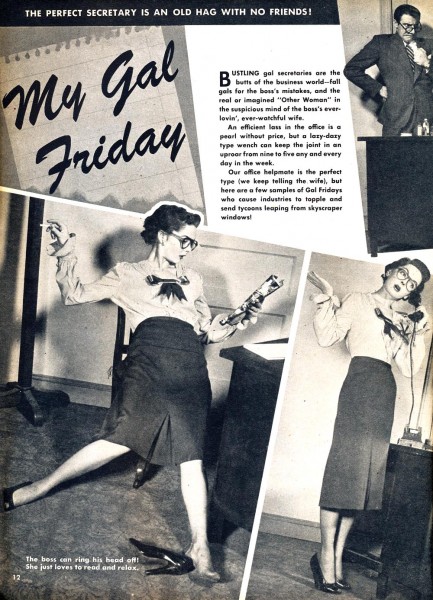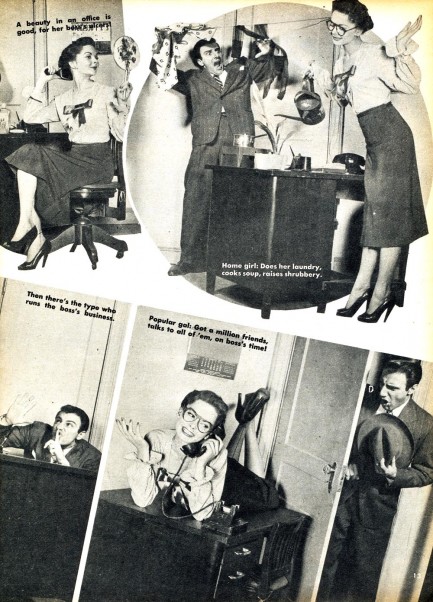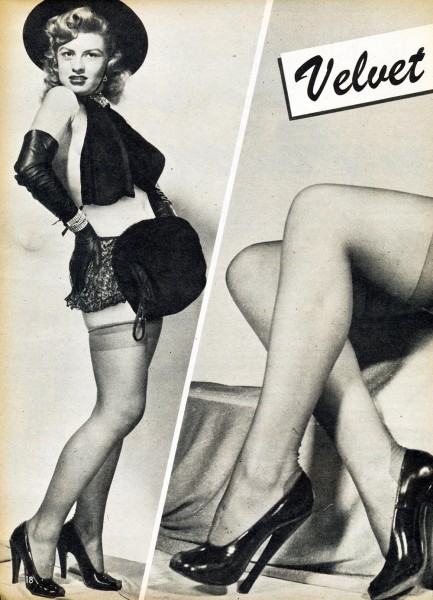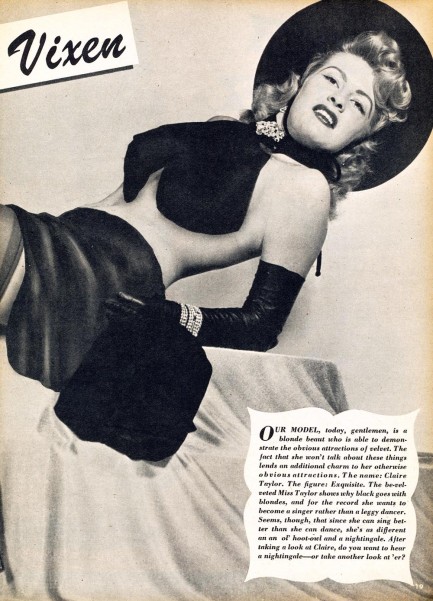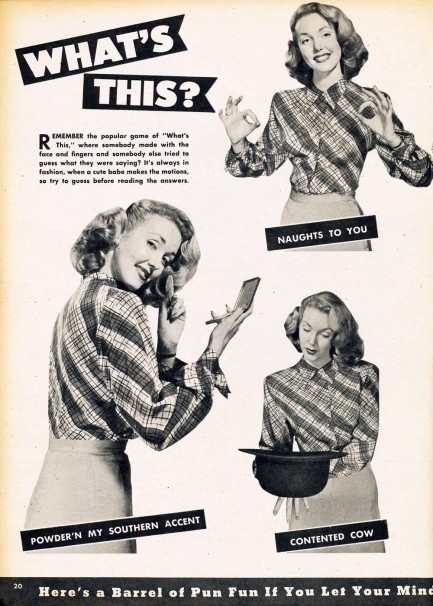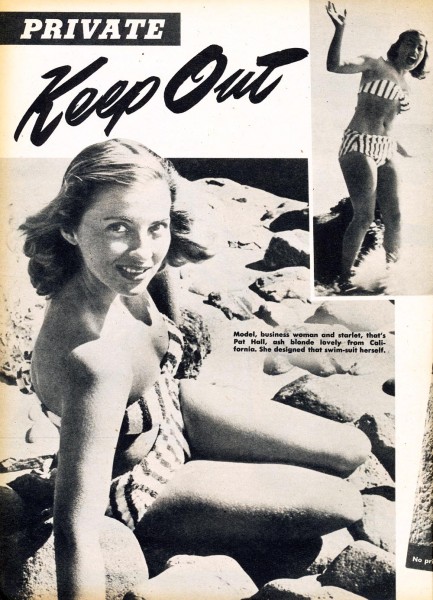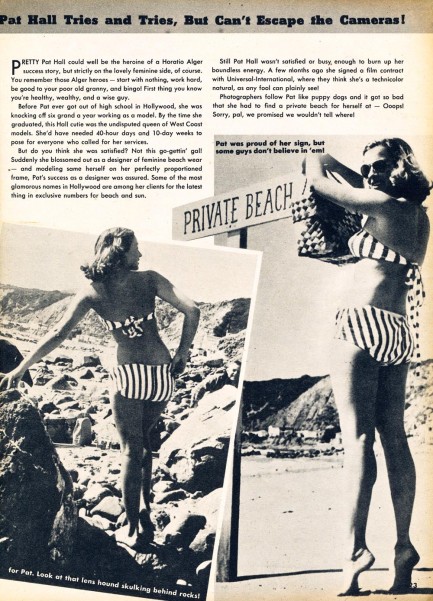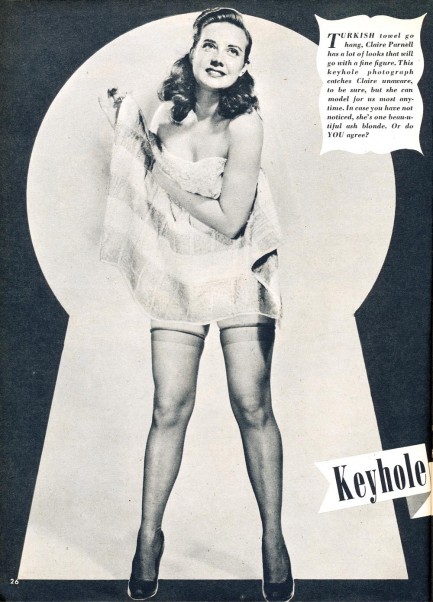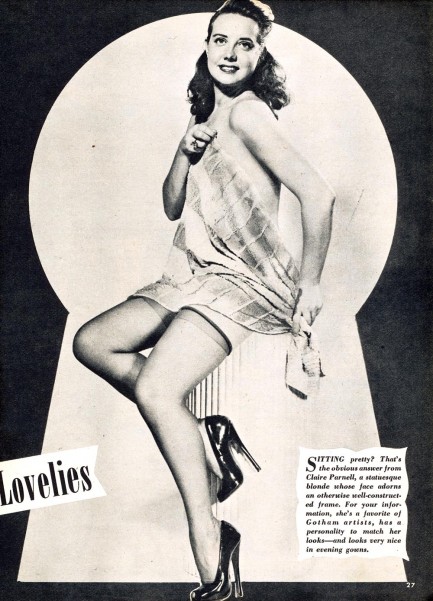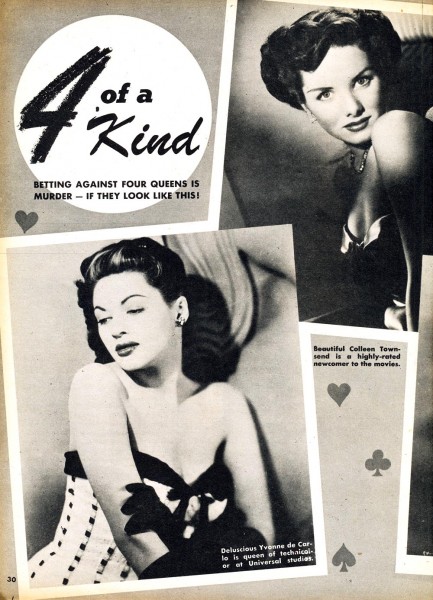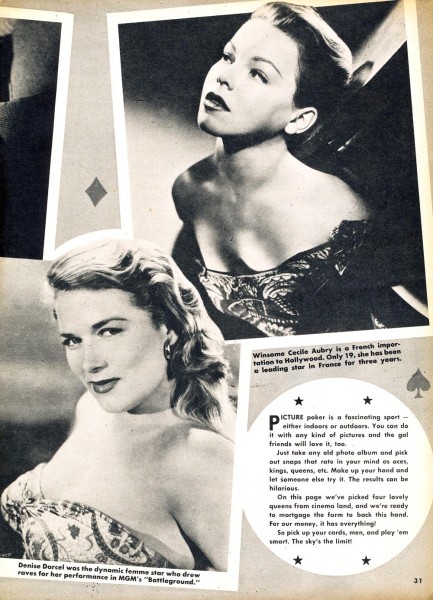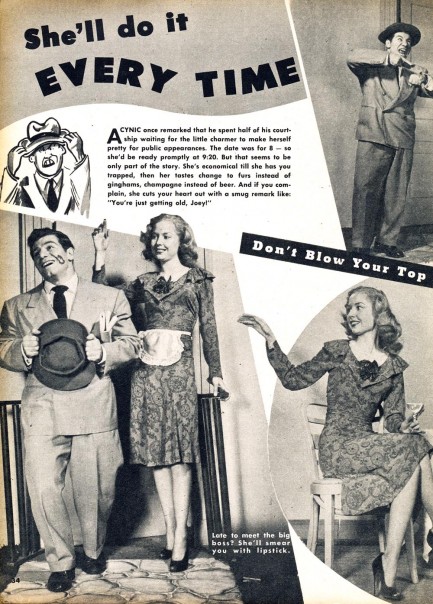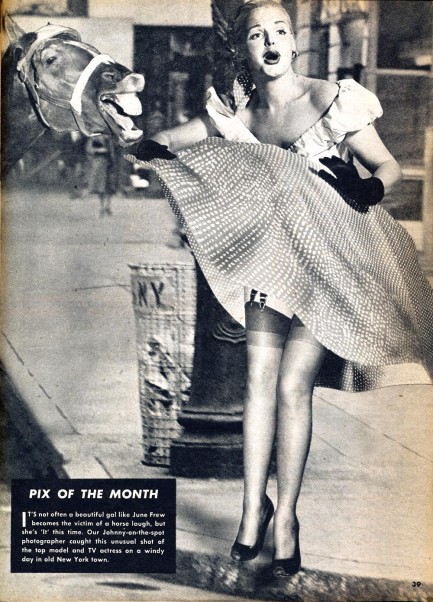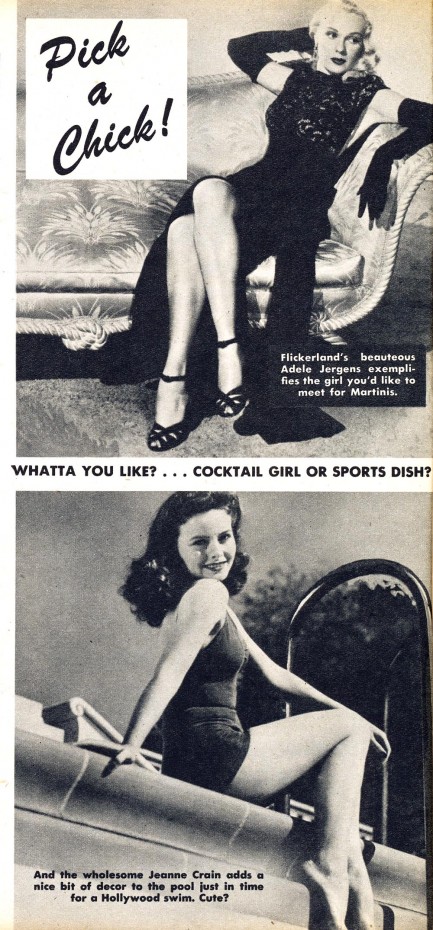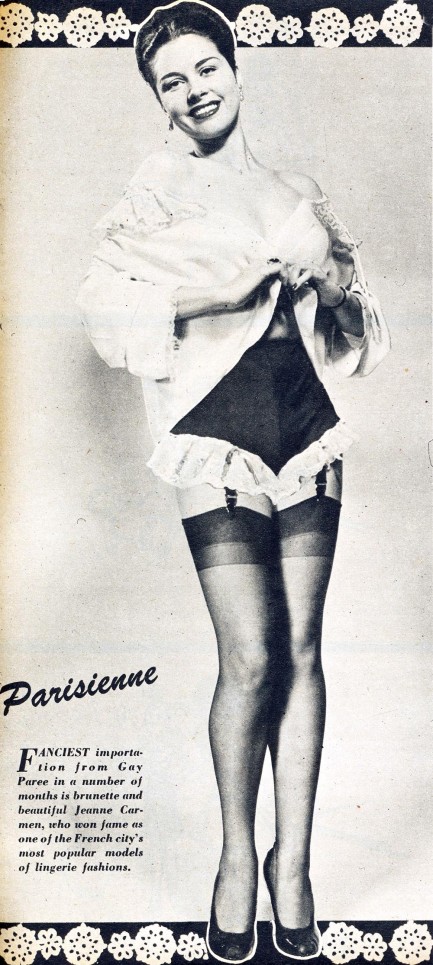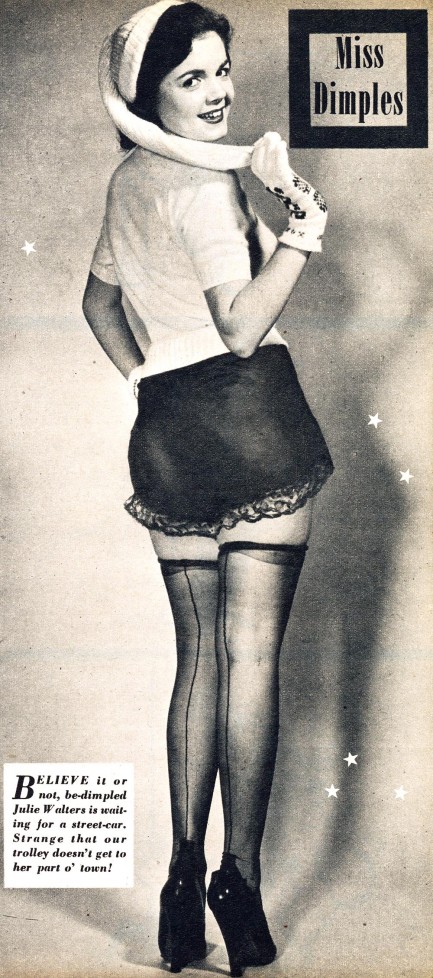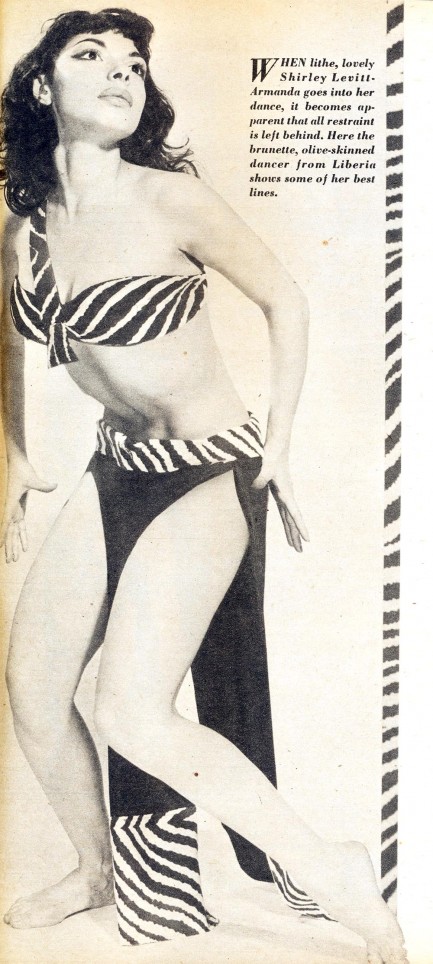 ---