It's best not to get a head of yourself.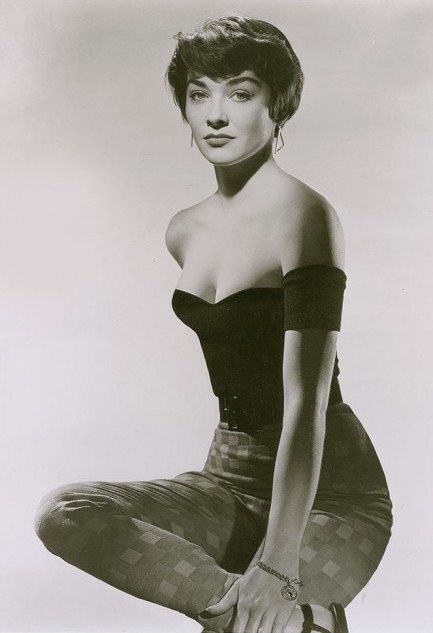 American actress Virginia Leith had a perfectly respectable show business career, appearing in the thriller Violent Saturday and on hit television shows such as Baretta and Barnaby Jones, but what she'll always be remembered for is her turn as a decapitated head in the 1962 schlock sci-fi flick The Brain that Wouldn't Die. Have you seen that one? You really should check it out. It's a hoot. In the film Leith is beheaded in a car accident and her scientist fiancée just can't let go. Well, looking at the rest of Leith at top, now we see why. We don't have a date on the photo, but we're guessing it's from around 1955.
---
Always wear clean undies in case you end up in the hospital.
Often, early true crime magazines aren't very useful for sharing online due to their tendency to short-shrift the art, but Police Detective is a very visual exception, well worth uploading. Above is the cover of an issue from 1956, and below are assorted scans of the interior photo-illustrations, all eye-catching. Of the stories, probably the most interesting deals with hitchhiking women who are in reality brutal thieves. The magazine makes this sound like an epidemic but we seriously doubt it was ever a problem. According to the editors, men who picked up these highway hooligans were hit over the head with wrenches or tire irons, robbed, stripped down to their size 38 tightie whities and left unconscious or dead in a ditch while the thieves found the nearest pawn shop to sell off whatever they'd acquired. The description of the hapless men's heads being "crushed like eggshells," according to the magazine, creates a disconcerting visual image, especially after that whole Sunday night Walking Dead baseball bat incident the entire internet is buzzing over. Not a good way to go. We have about thirty images below and many more true crime magazines inside the site.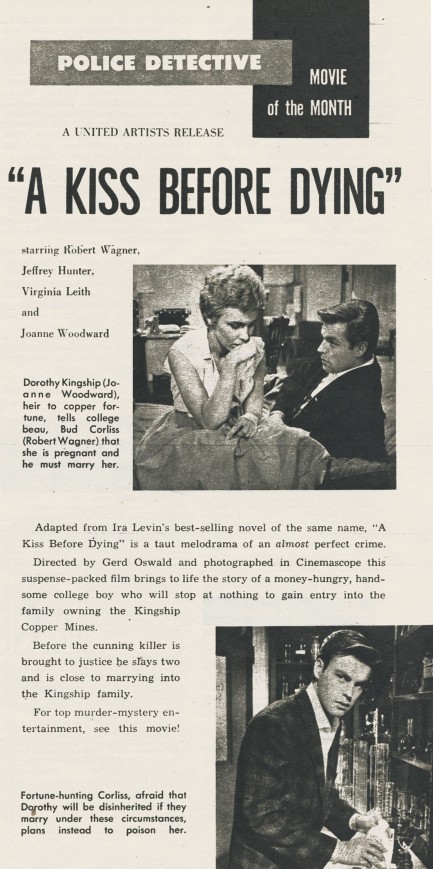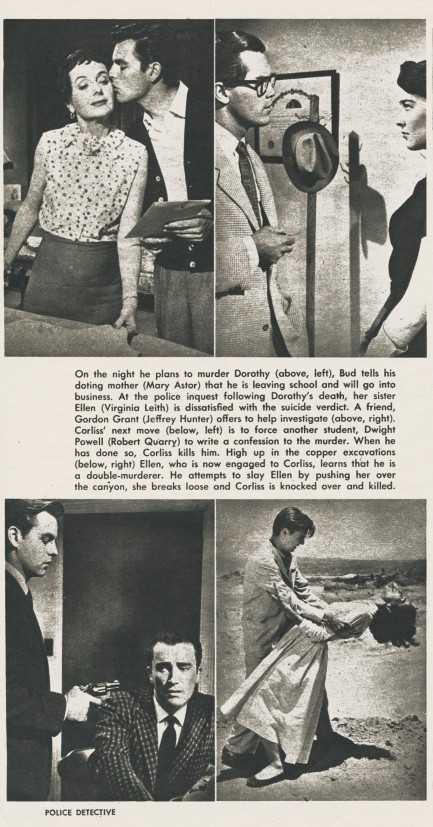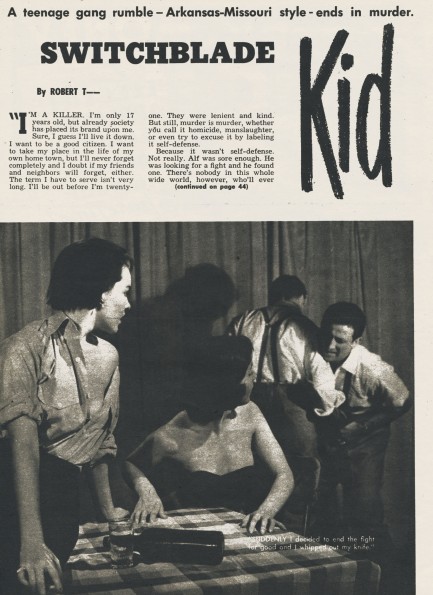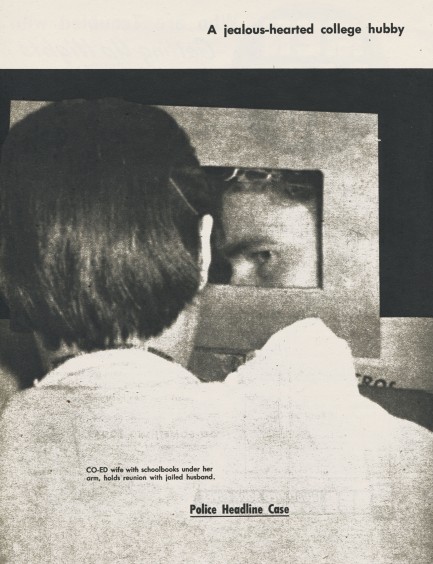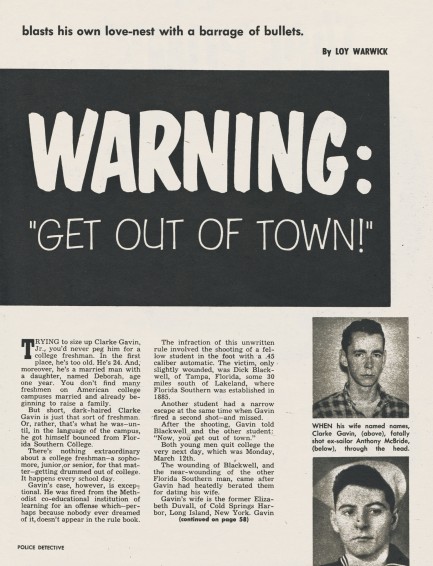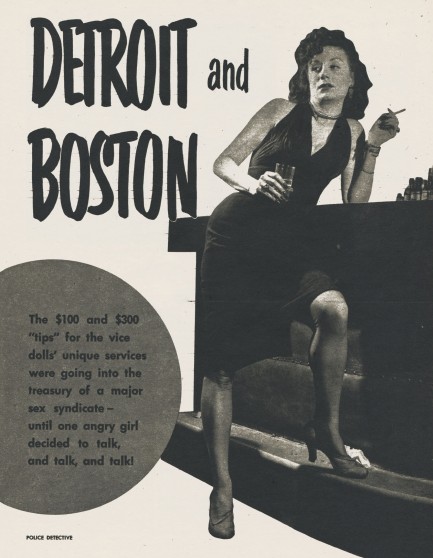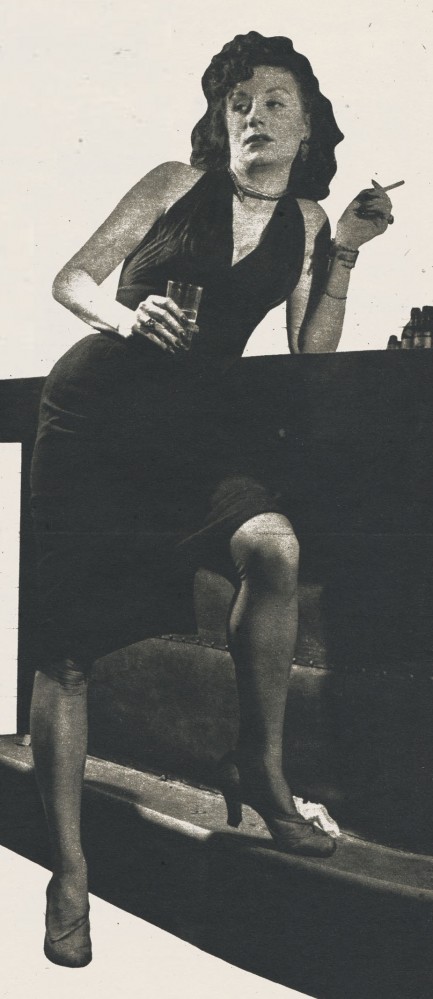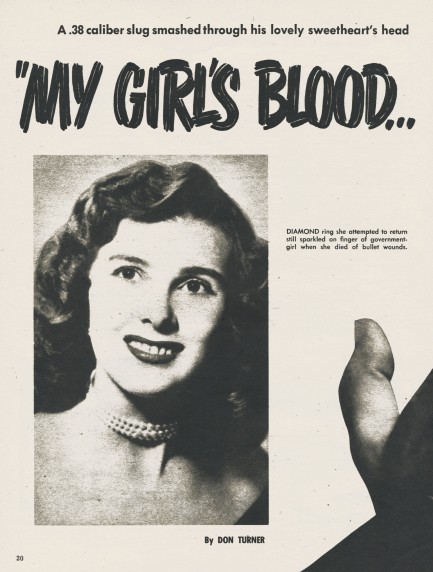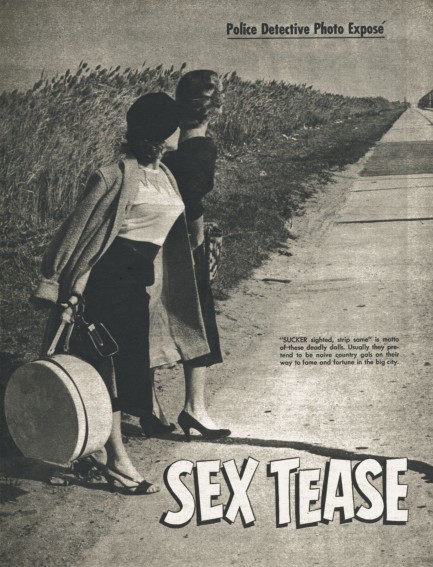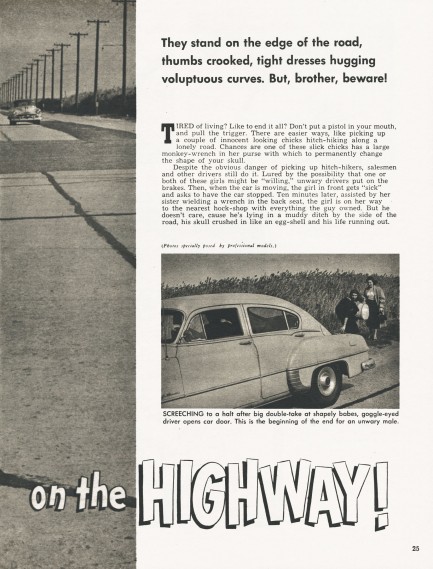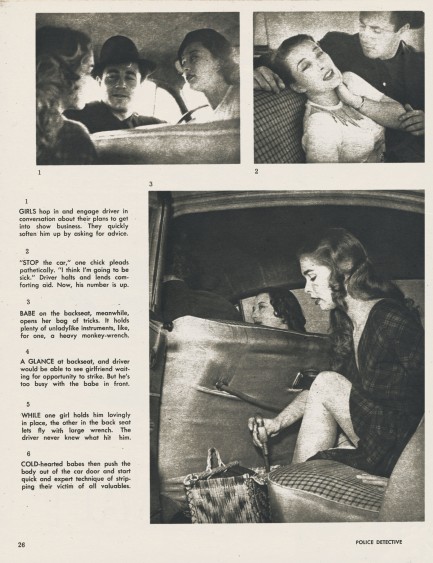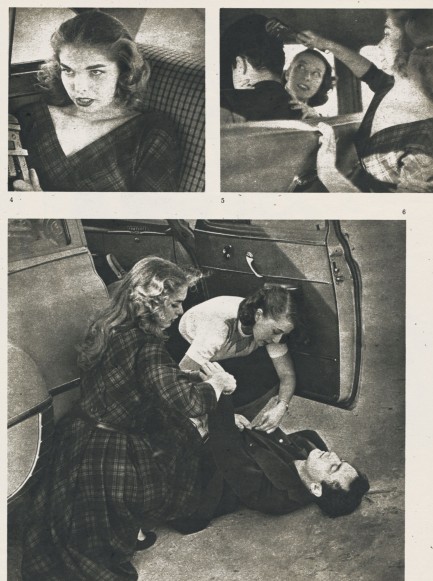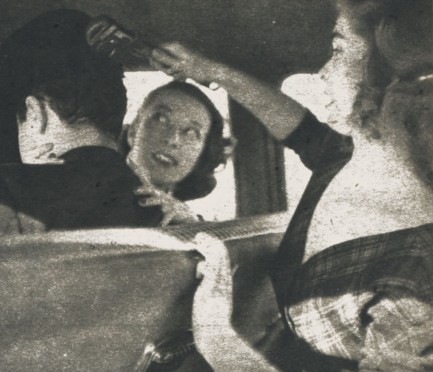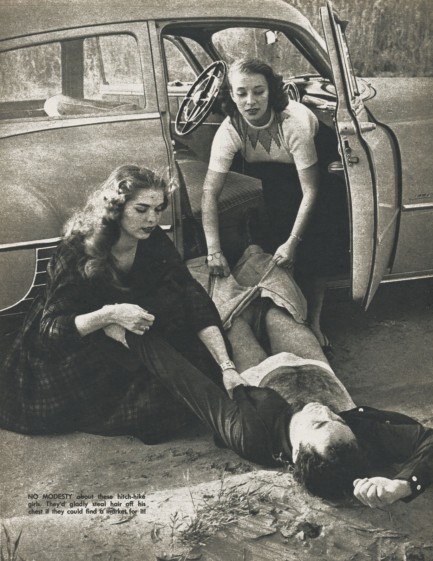 Look at the state of this guy's underwear. How disgusting.
I don't think he was driving with them that way. I think he crapped himself when you crushed his skull.
You think so? Oh. Still though.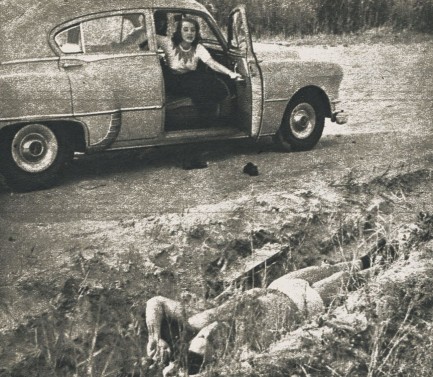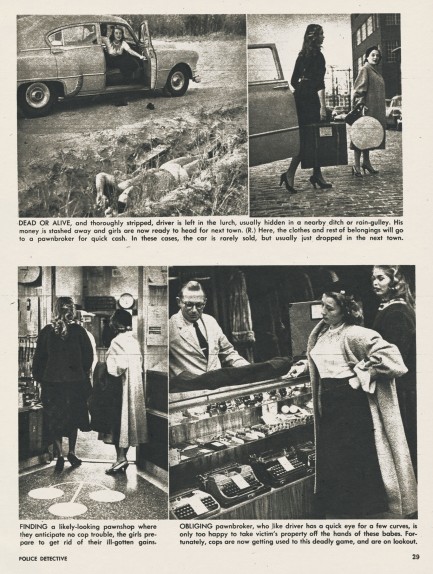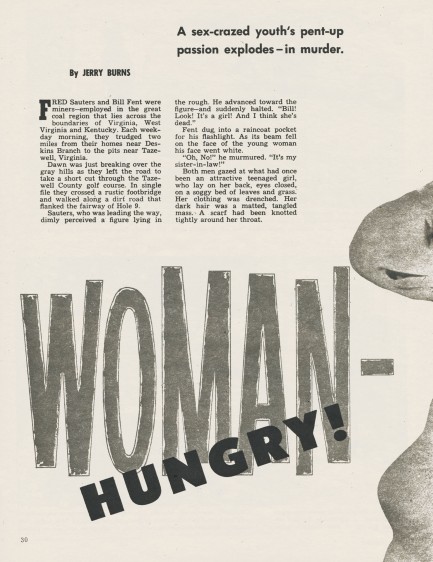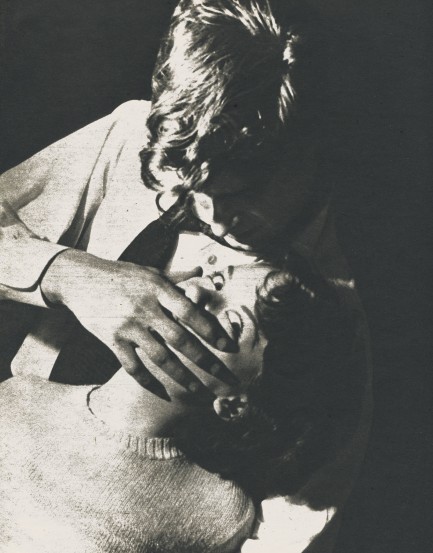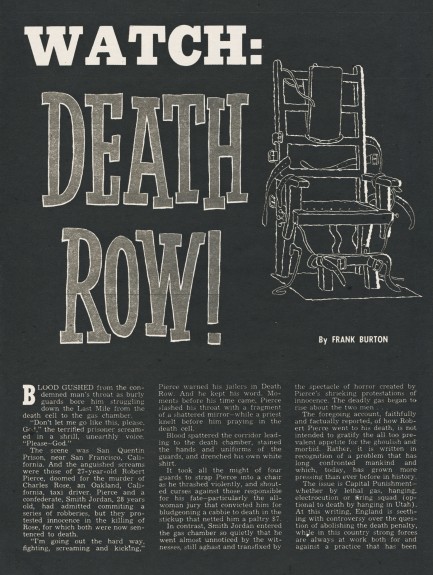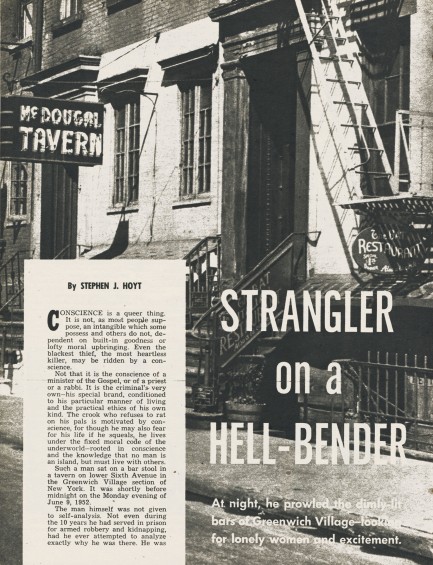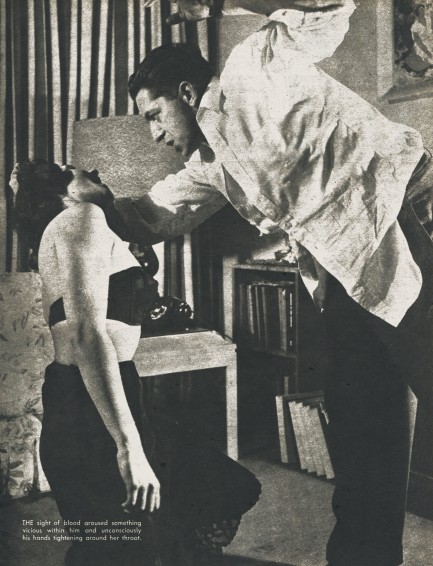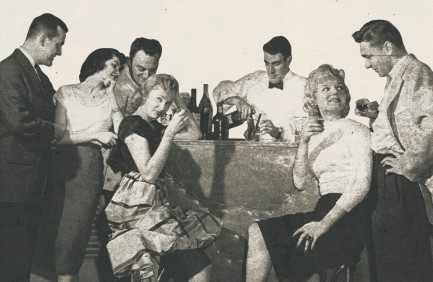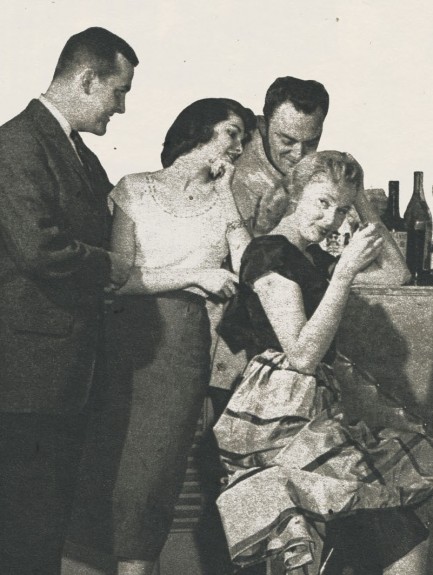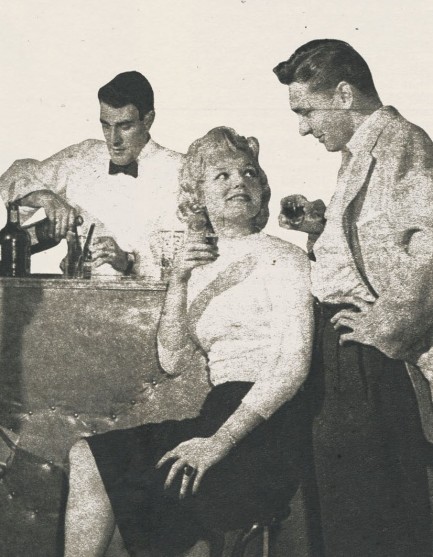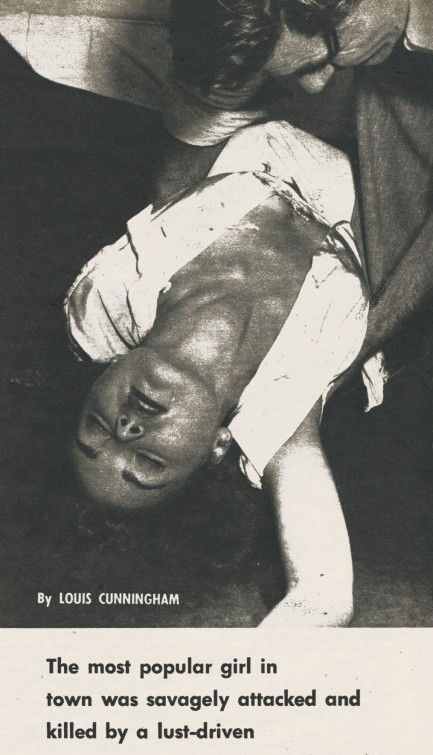 ---