A dozen bloody reasons to love Halloween.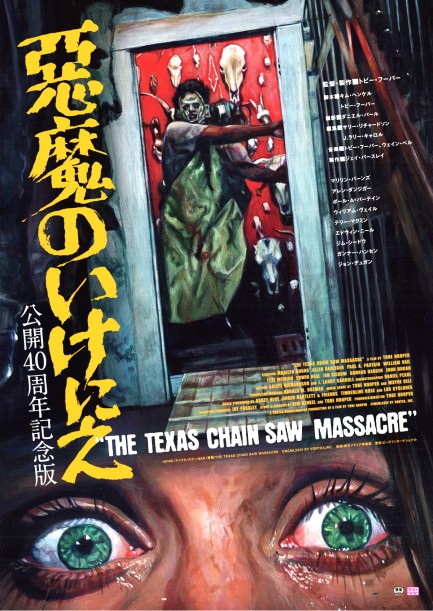 This poster is a special edition promo painted by

Nanpei

Kaneko for The Texas Chainsaw Massacre, which was showing at the Tokyo International Film Festival on its fortieth anniversary in 2014. The Japanese title 悪魔のいけにえtranslates to "devil sorrowfully" or "Satan sorrowfully," and that's a mystery to us, as we're sure there are chainsaws in Japan, as well as the concept of massacres, and some general inkling about Texas, but whatever. Sorrowfully it is—the poster is amazing.
Below, in honor of Halloween, which is becoming more and more of an event here overseas where we live, we have eleven more Japanese posters for 1970s and 1980s U.S.-made horror films. They are, top to bottom, The Prowler (aka Rosemary's Killer), The Fog, Lifeforce, An American Werewolf in London, Bug, Halloween II (aka Boogey Man), Let Sleeping Corpses Lie,Torso, The Evil Dead, Link, and Death Trap.
We've put together horror collections in the past. We have five beautiful Thai posters at this link, fifteen Japanese horror posters we shared on Halloween two years ago here, and we also have a collection of aquatic creature feature posters we shared way back in 2009. And if those don't sate your appetite for the morbid and terrible, just click the keyword "horror" below, and you can see everything we've posted that fits the category. No tricks. Only treats.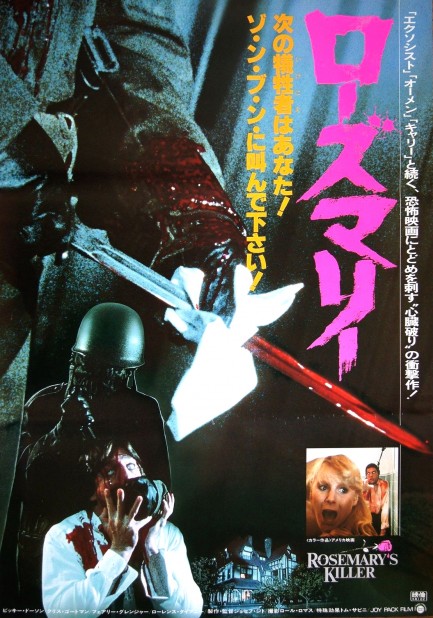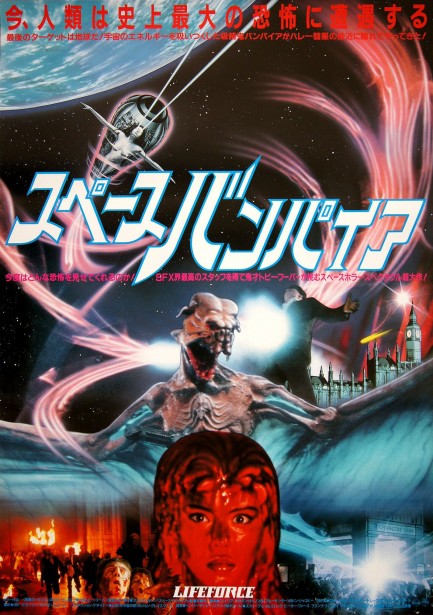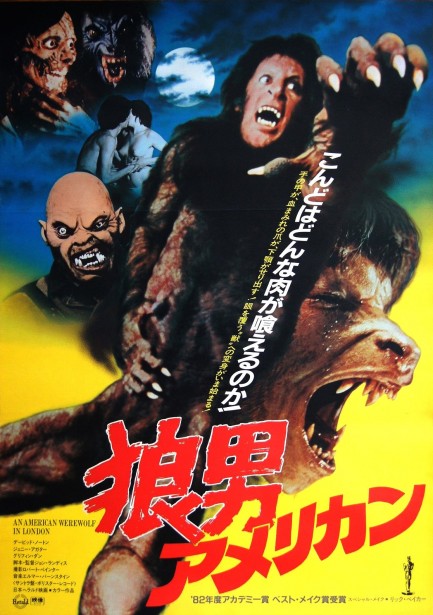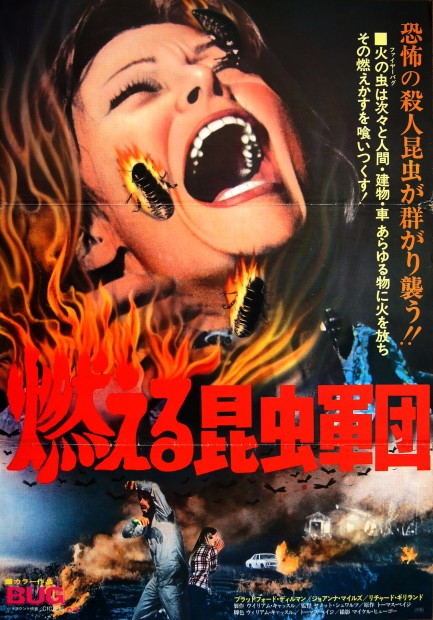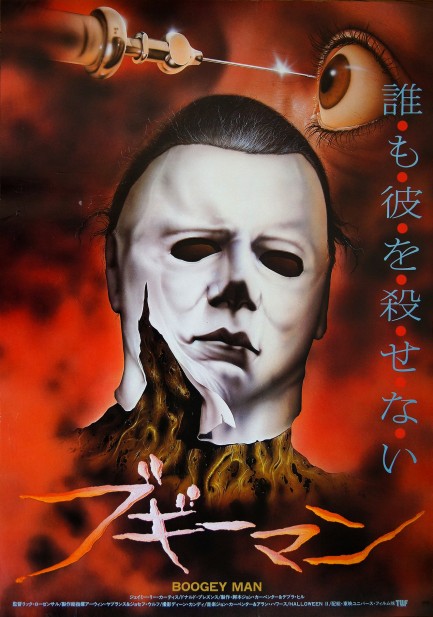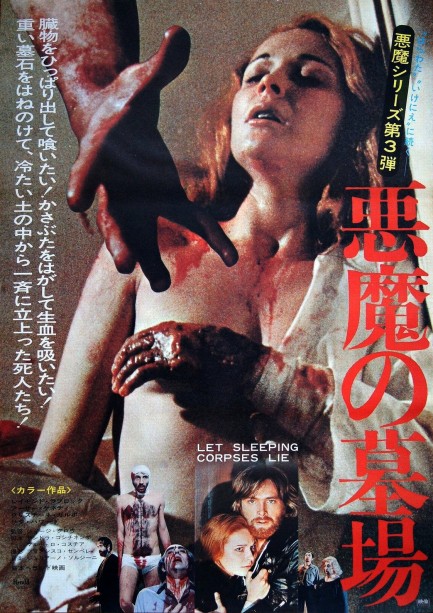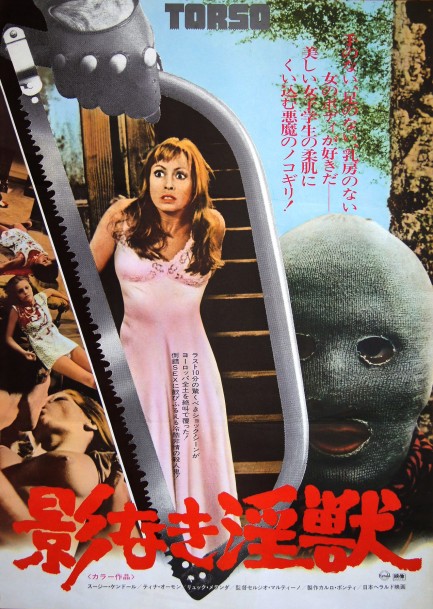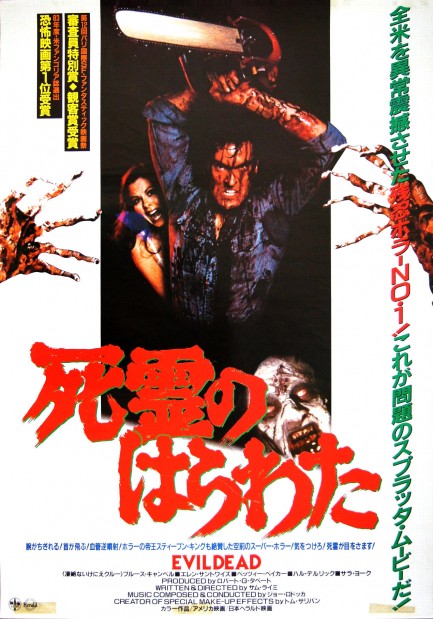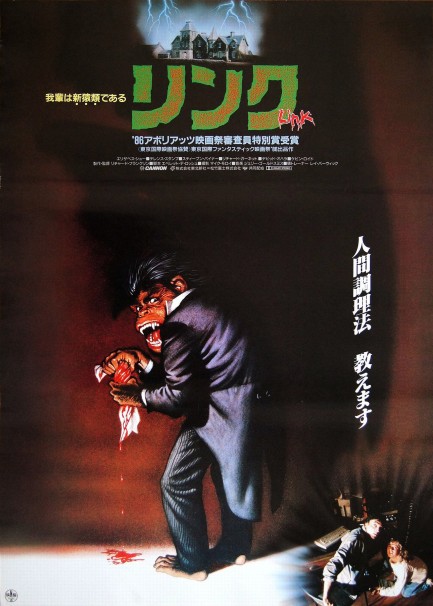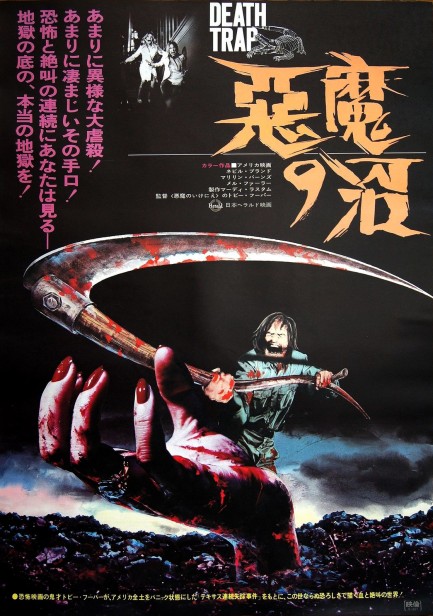 ---
Horror is a universal language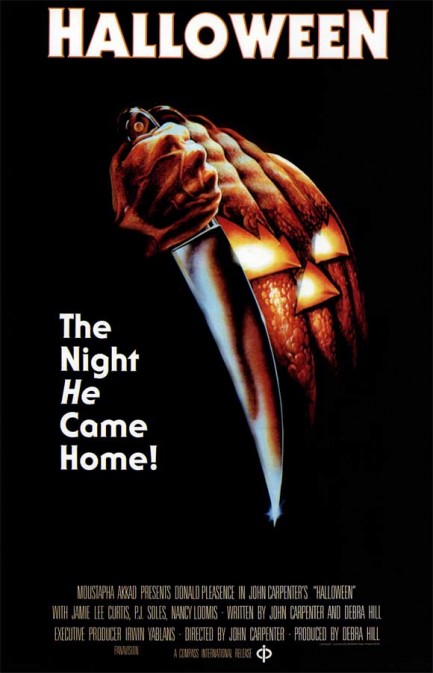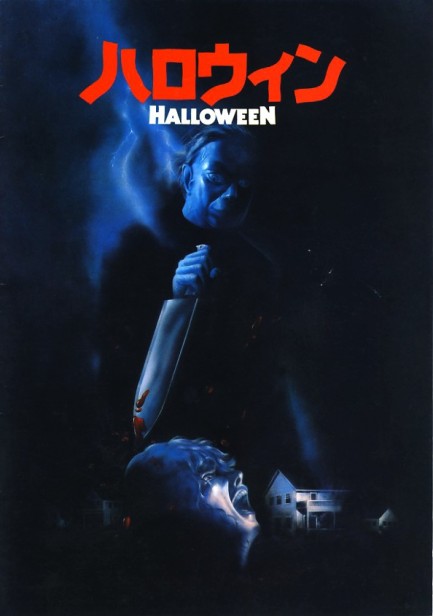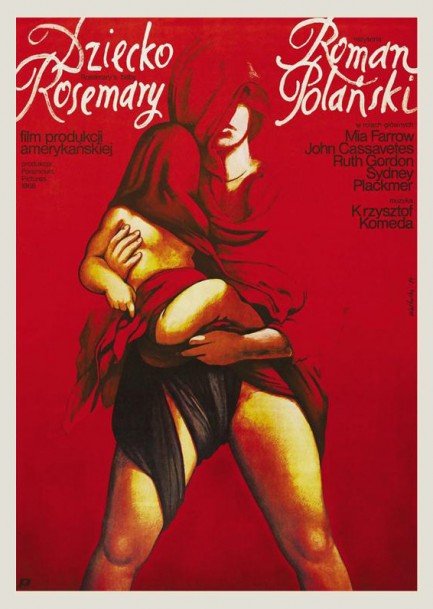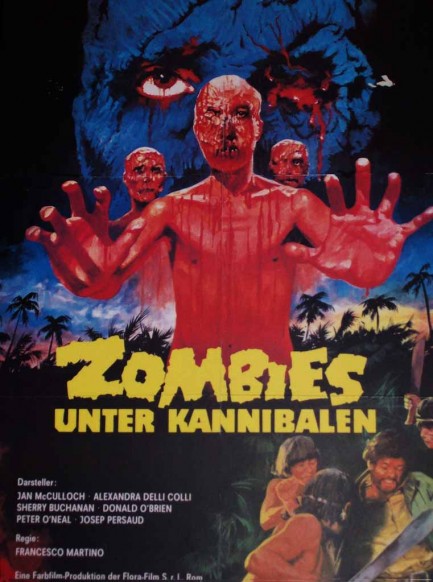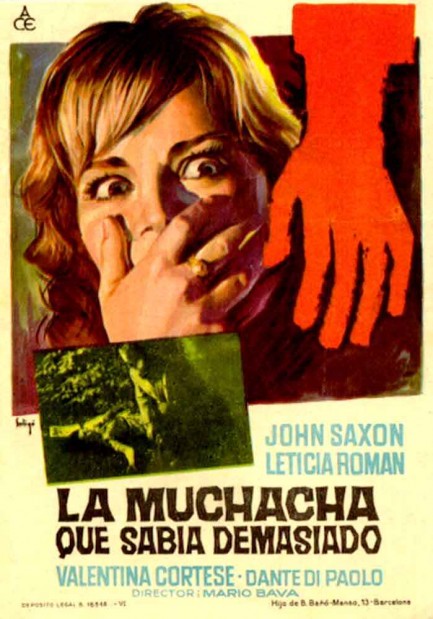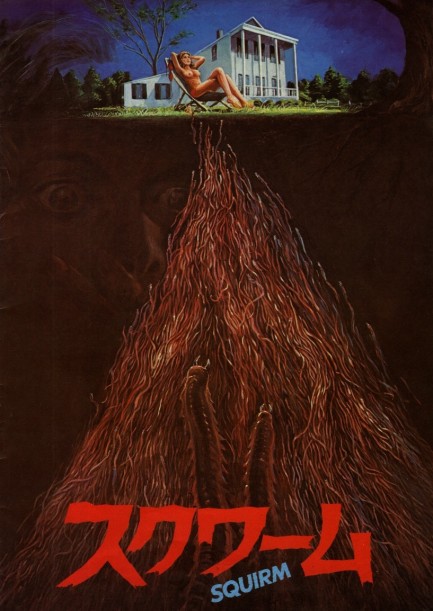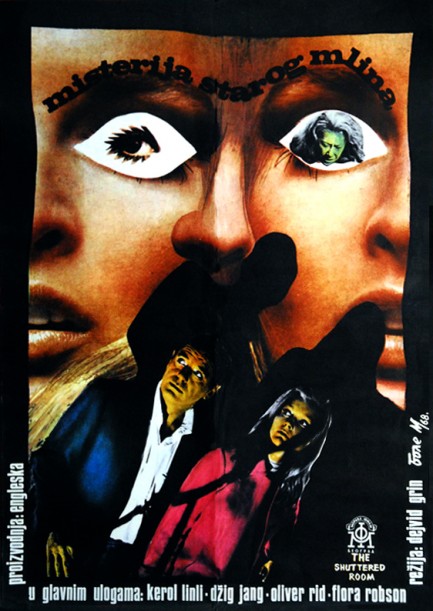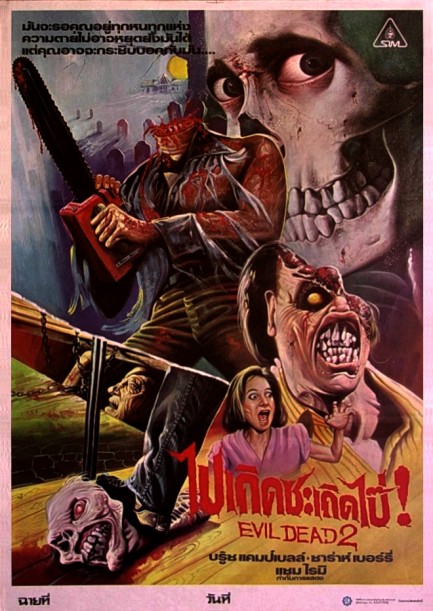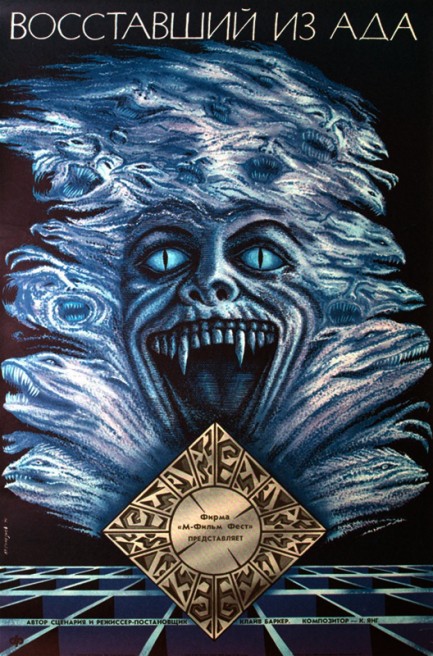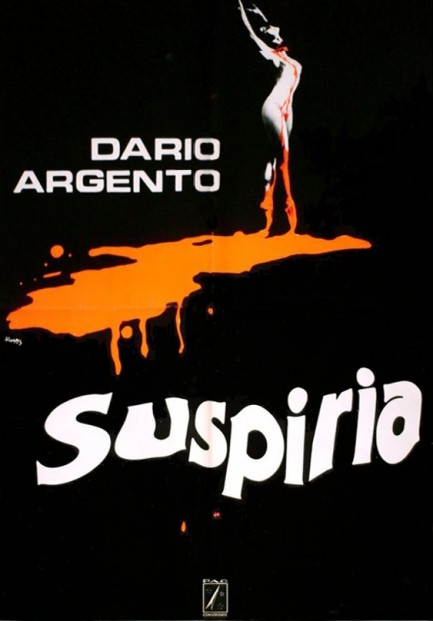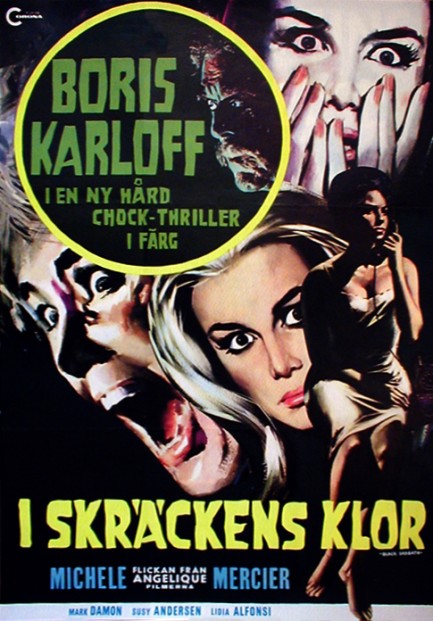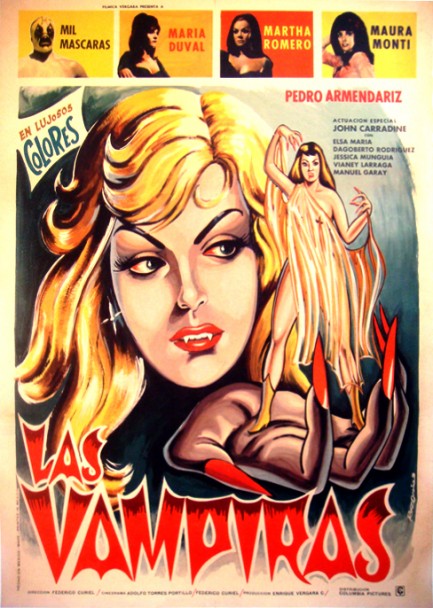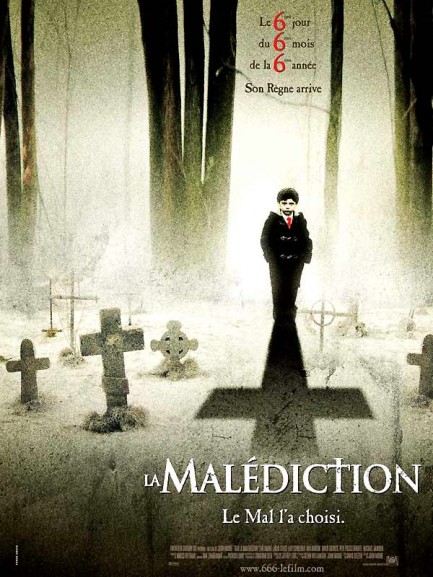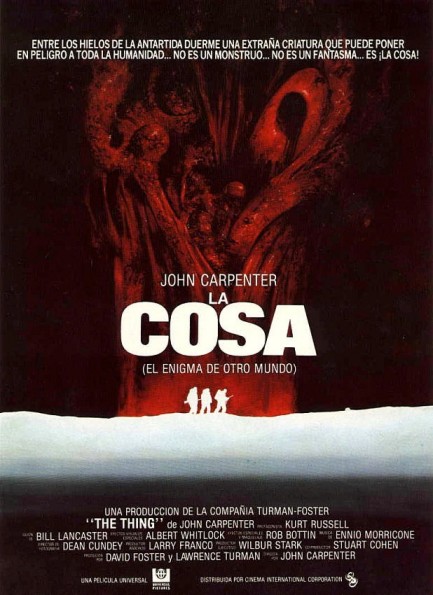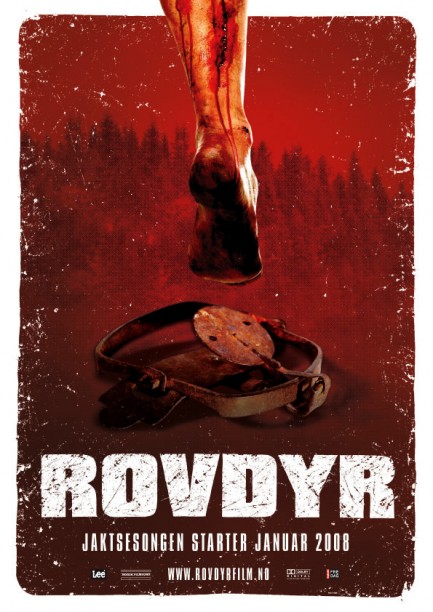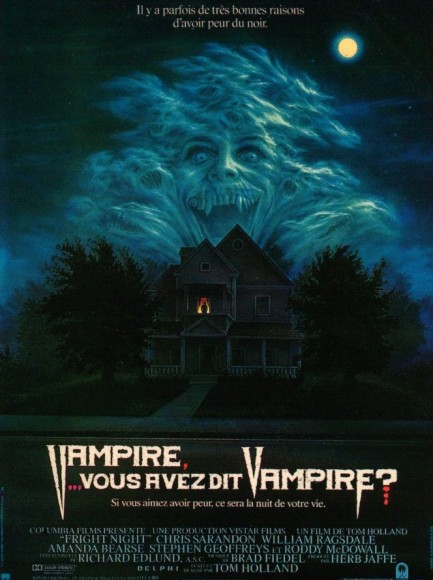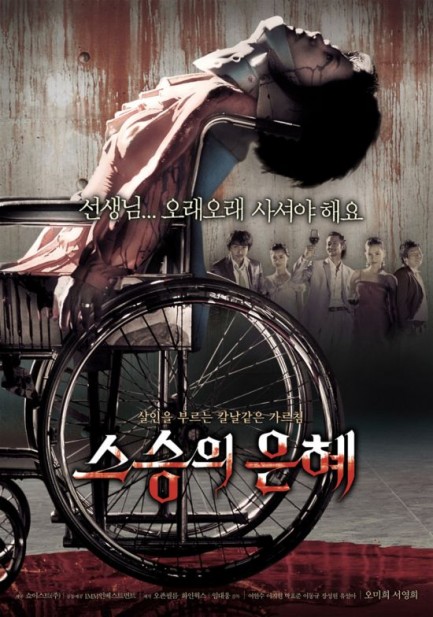 Above is a worldwide assortment of the creepiest posters we could find in honor of Halloween. Interestingly, Halloween is getting more popular internationally all the time. Where we live it was virtually ignored as recently as ten years ago, but nowadays it's not a rarity to see both kids and adults dressed in costumes for the occasion. Trick-or-treating hasn't quite taken hold, just because the layout of the communities don't really allow for it, but adopting new personas or playing characters is something everyone seems to love, no matter where they live. Everyone likes a good scare, too, and these films do the job nicely. They are Halloween, Halloween again, Rosemary's Baby, Zombie Holocaust, The Girl Who Knew Too Much, Squirm, Return of the Living Dead 2, The Shuttered Room, Evil Dead 2, Hellraiser, Suspiria, The Incredible Shrinking Man, Vampire Women, The Omen, The Thing, The Shining, Backwoods, Fright Night, and Seuseung-ui eunhye. Happy trick-or-treating.
---
Sea monster washes up on Venezuelan coast.
Since it's nearly Halloween—our favorite American holiday by far—we thought we'd show you this monster that was found in Venezuela. It's supposed to be a siren. Allegedly, a local oil worker managed to snap these photos before government officials showed up and whisked the carcass away. Or so the story goes. Fact or fiction? We'll defer to Orson Welles on this one.
---