The next few rounds are on her.
It's always fun until someone sprays gunfire around the bar. Above you see a promo image of British actress Virginia Field made for her 1950 film noir Dial 1119. This would be a controversial photo for an actress today, and understandably so, for reasons that regularly make headlines. We shared another promo of Field from Dial 1119 a long while back, which you can see here.


---
When your number is up it's up.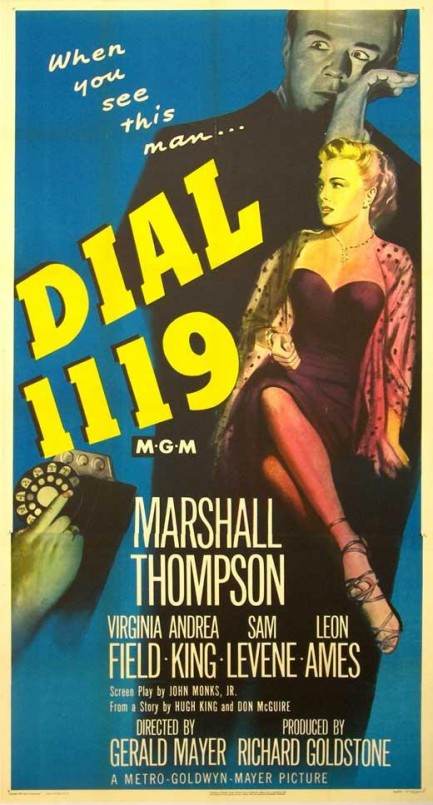 Dial 1119 is a simple film noir with a similar set-up as 1948's Key Largo—i.e. a criminal holds a barful of people hostage. This particular bar, called the Oasis, is in the fictional metropolis Terminal City. While the movie is simple it isn't one-note. We meet each of the characters earlier in the day, before they've gone to the Oasis to be terrorized, and they're an interesting mix—a newspaperman, a barfly, a cheating wife, an expectant father, and more. The man who holds them is a full-blown psychopath, a conscienceless killer, and the main plot question is whether he'll make Terminal City literal for the entire group by simply exterminating them all. Sure looks like it most of the time. This is a tidy flick, satisfying like a snack rather than a meal, well worth consuming. As a side note, you may find it interesting that the Oasis has the world's first wall mounted flatscreen television. It isn't real—the filmmakers bring it to life with projection efx. But we love that they even thought of it. Dial 1119 premiered in the U.S. today in 1950.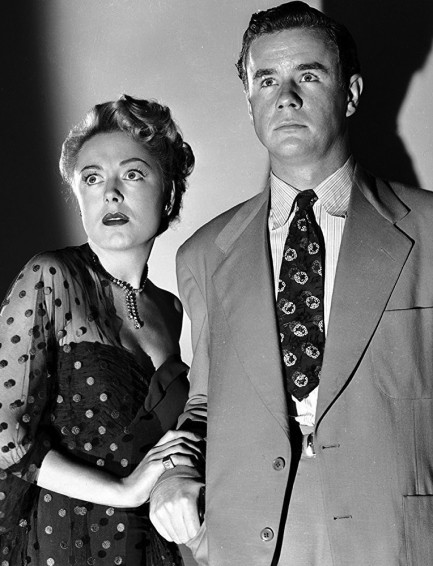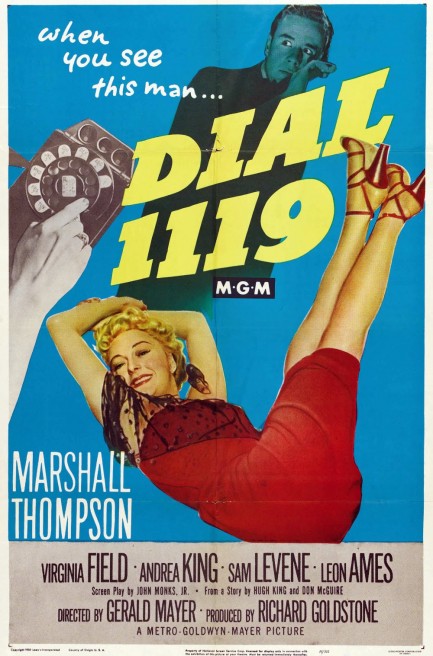 ---
A Field guide to getting what you want from life.
British actress Virginia Field, who appeared in forty films, including 1949's A Connecticut Yankee in King Arthur's Court and the 1950 film noir Dial 1119. This image was made as a promo for the latter film.
---