Movie stars were always willing to give each other a hand.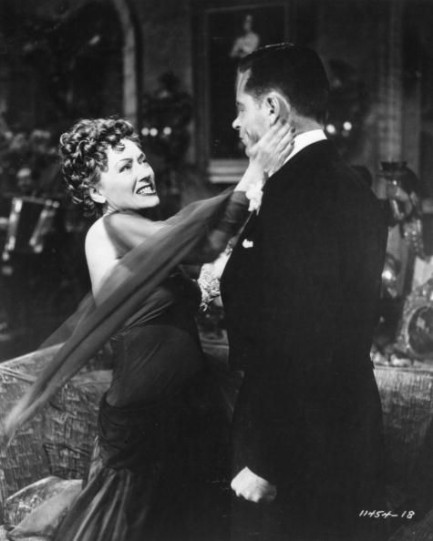 Once again we've been struck, so to speak, by the sheer number of cinema promo images featuring actors and actresses pretending to slap each other. The just keep turning up. The above shot is more about the neck than the face, but it still counts, as Gloria Swanson slaps William Holden in 1950's Sunset Boulevard. Below we have a bunch more, and you can see our previous collection at this link. Since we already discussed this phenomenon we won't get into it again, except briefly as follows: pretend slaps, film is not reality, and everyone should try to remember the difference. Many slaps below for your interest and wonder.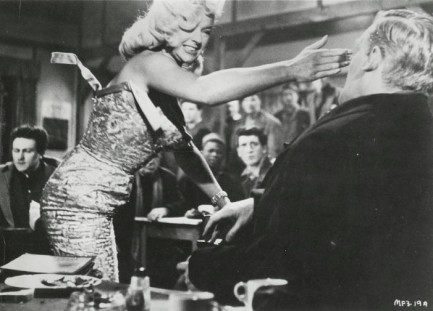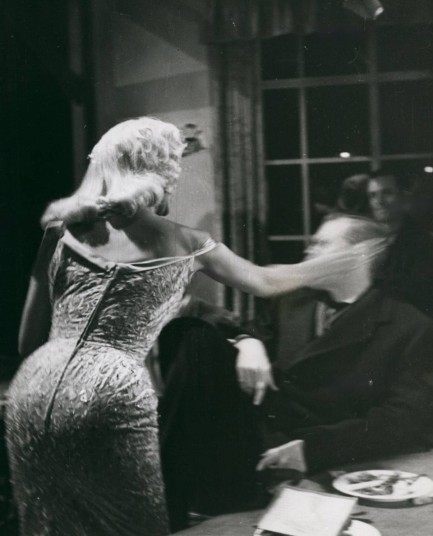 Diana Dors smacks Patrick Allen blurry in 1957's The Long Haul.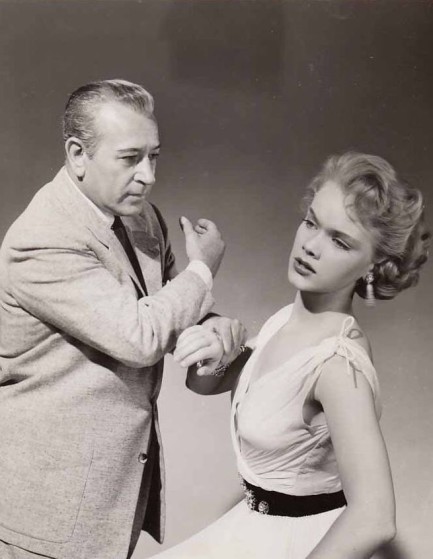 Mob boss George Raft menaces Anne Francis in a promo image made for 1954's Rogue Cop.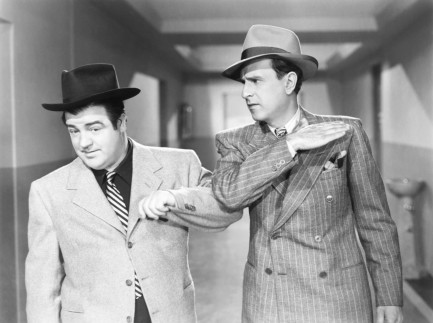 Bud Abbott gets aggressive with Lou Costello in 1945's Here Come the Co-Eds.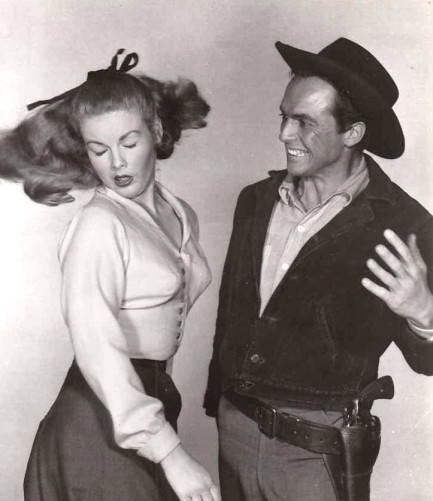 Jo Morrow takes one from black hat Jack Hogan in 1959's The Legend of Tom Dooley.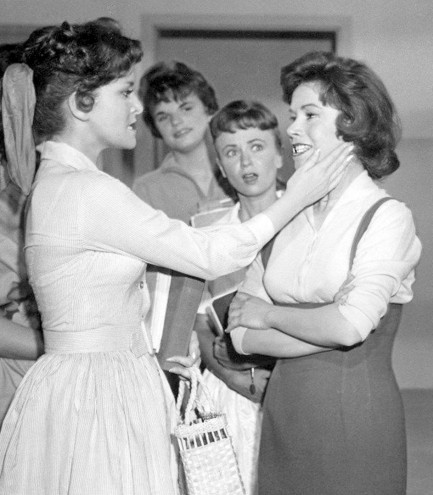 Chris Robinson and Anita Sands get a couple of things straight about who's on the yearbook committee in Diary of High School Bride.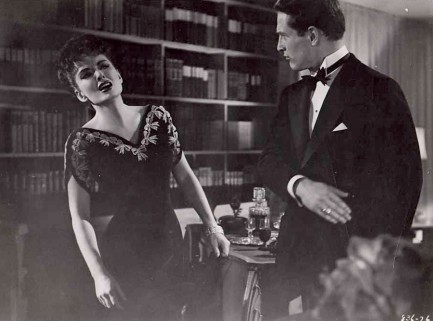 Paul Newman and Ann Blyth agree to disagree in 1957's The Helen Morgan Story.
Verna Lisi shows Umberto Orsini who gives the orders in the 1967 film La ragazza e il generale, aka The Girl and the General.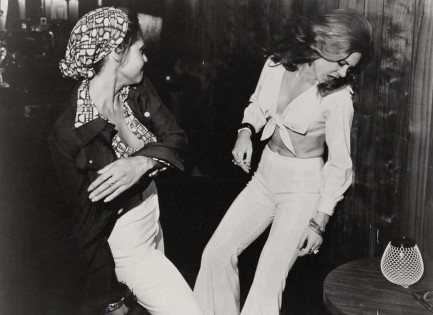 What the fuck did you just call me? Marki Bey slaps Betty Anne Rees loopy in the 1974 horror flick Sugar Hill.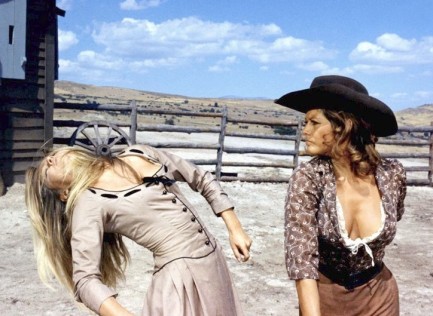 Claudia Cardinale slaps (or maybe punches—we can't remember) Brigitte Bardot in the 1971 western Les pétroleuses, known in English for some reason as The Legend of Frenchie King.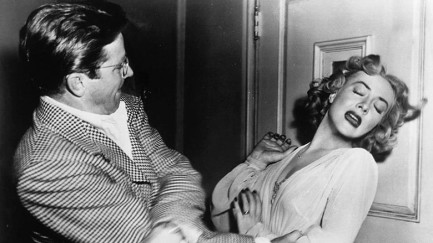 Audrey Totter reels under the attentions of Richard Basehart in 1949 Tension. We're thinking it was probably even more tense after this moment.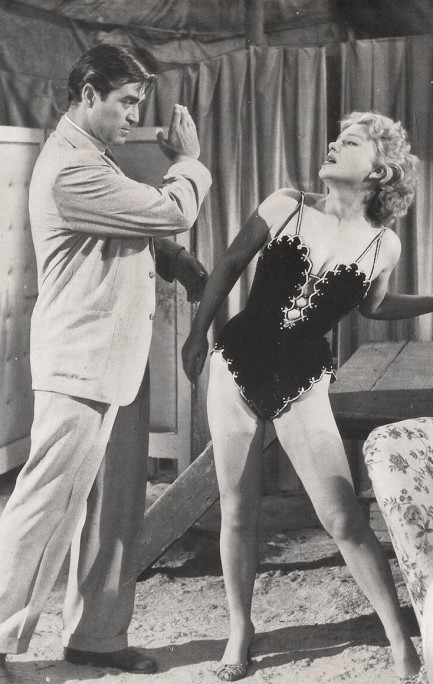 Anne Baxter tries to no avail to avoid a slap from heel Steve Cochran in 1954's Carnival Story.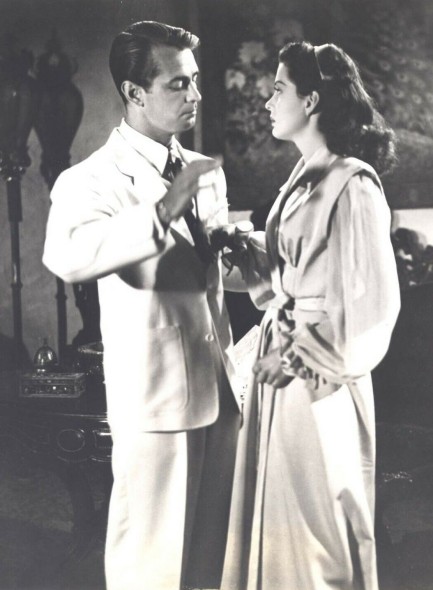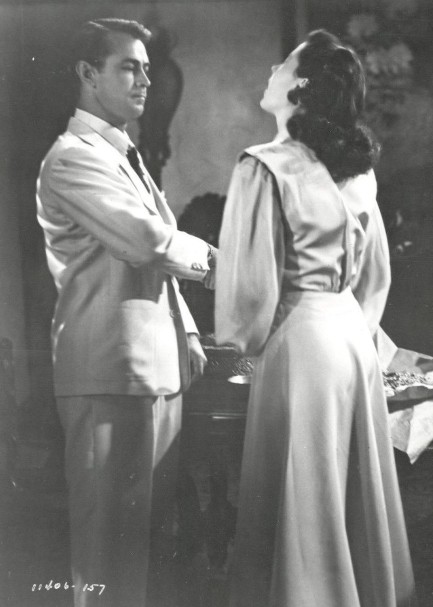 Though Alan Ladd was a little guy who Gail Russell probably could have roughed up if she wanted, the script called for him to slap her, and he obeyed in the 1946 adventure Calcutta.
Peter Alexander guards his right cheek, therefore Hannelore Auer crosses him up and attacks his left in 1964's Schwejk's Flegeljahre, aka Schweik's Years of Indiscretion.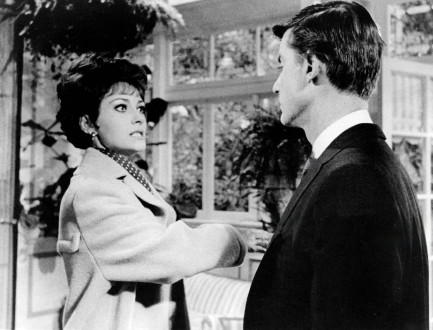 Elizabeth Ashley gives Roddy McDowall a facial in in 1965's The Third Day.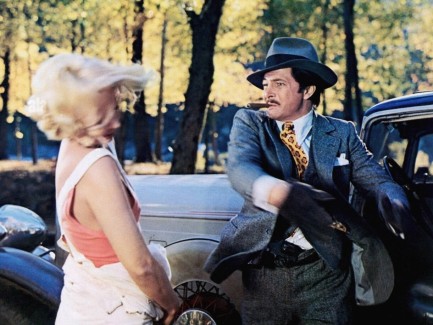 Tony Anthony slaps Lucretia Love in 1972's
Piazza pulita
, aka P
ete, Pearl and the Pole
.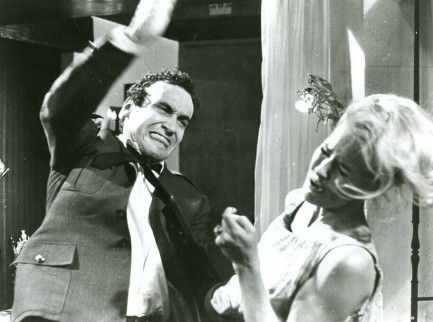 André Oumansky goes backhand on Lola Albright in 1964's Joy House.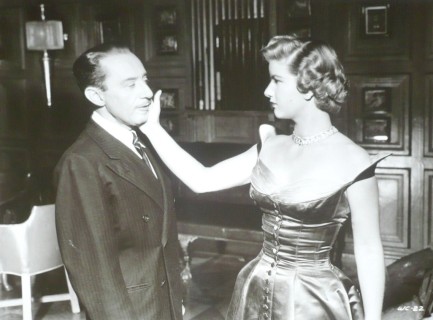 Frank Ferguson catches one from Barbara Bel Geddes in the 1949 drama Caught.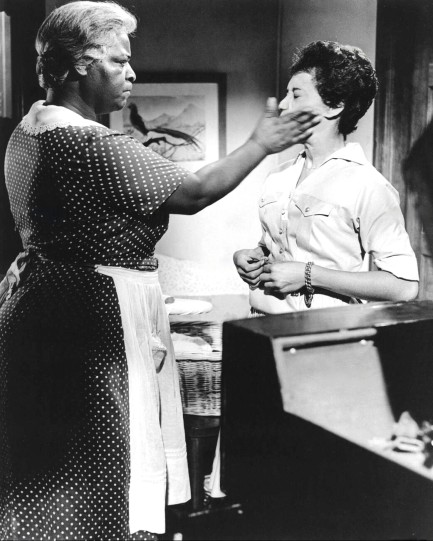 This looks like a real slap, so you have to credit the actresses for their commitment. It's from 1961's Raisin in the Sun and shows Claudia McNeil rearranging the face of Diana Sands.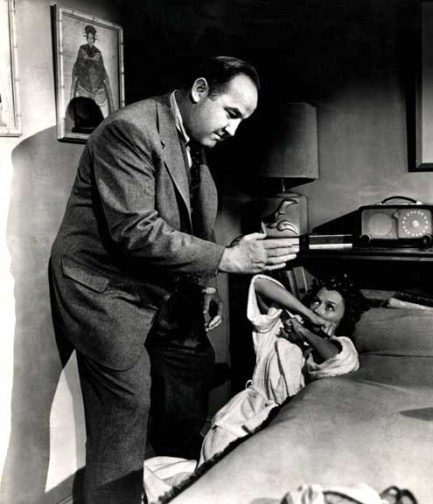 Gloria Grahame finds herself cornered by Broderick Crawford in 1954's Human Desire.
Bette Davis, an experienced slapper and slappee, gets a little assistance from an unidentified third party as she goes Old West on Amanda Blake in a 1966 episode of Gunsmoke called "The Jailer."
There are a few slaps in 1939's Gone with the Wind, so we had our pick. We went with Vivien Leigh and Leslie Howard.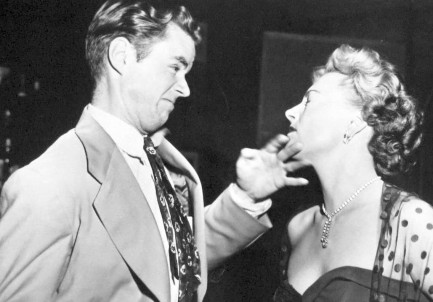 Virginia Field takes one on the chin from Marshall Thompson in Dial 1119.
Clint Eastwood absorbs a right cross from nun Shirley MacLaine in 1970's Two Mules for Sister Sara.


---
Hardly a laughing matter.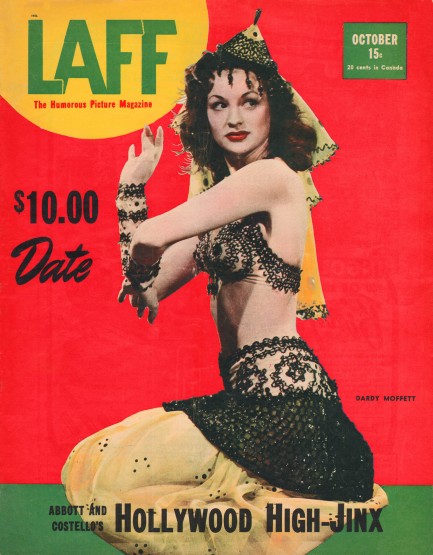 Above is the cover and below are twenty-plus interior scans from the showbiz magazine Laff, published this month in 1945. The laffs aren't often funny—there's a shelf life on humor of the kind that considers itself edgy. Particularly bad is the cartoon of two men calling a woman a "m-o-r-o-n." We always get a kick out of how men back then—who were already well on the way to making an absolute shambles of the planet—called women dumb. But we share such cartoons and jokes anyway because we consider it useful to chart mid-century attitudes toward women, ethnic minorities, and gays. Hint: the "greatest generation" wasn't so great on that stuff. Elsewhere in the magazine you get photos of Wynn Stanley, Dorothy Friday, Jennie Lewis, the lovely Jinx Falkenberg in Mexico, and others. See more from Laff here and here.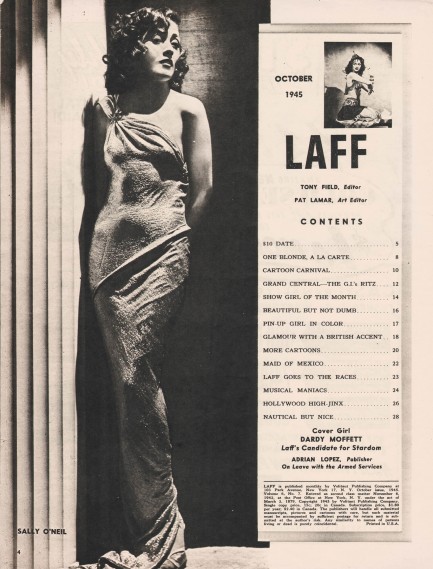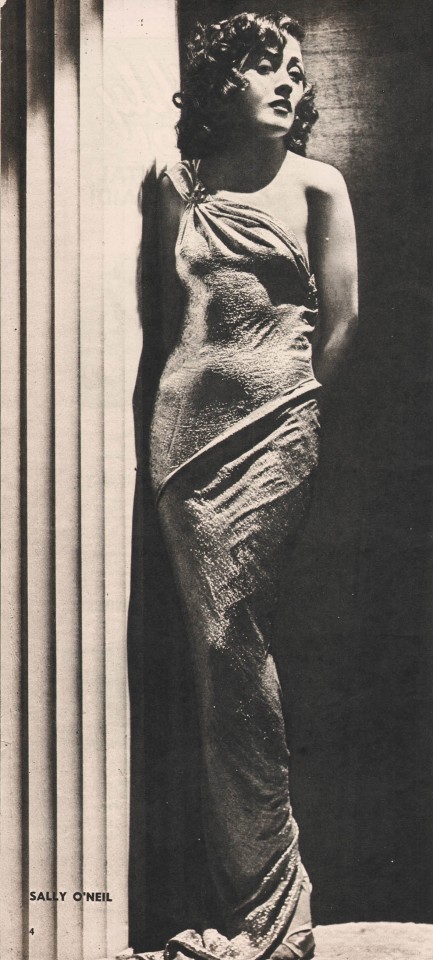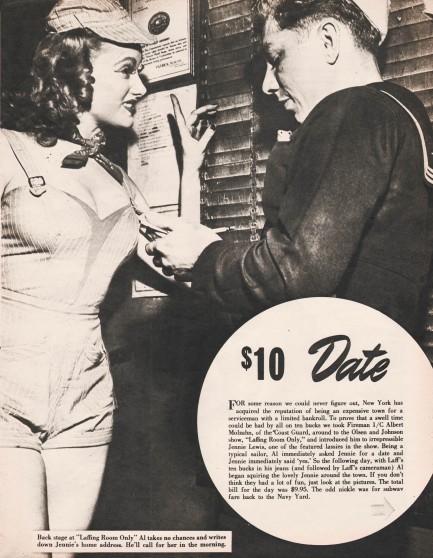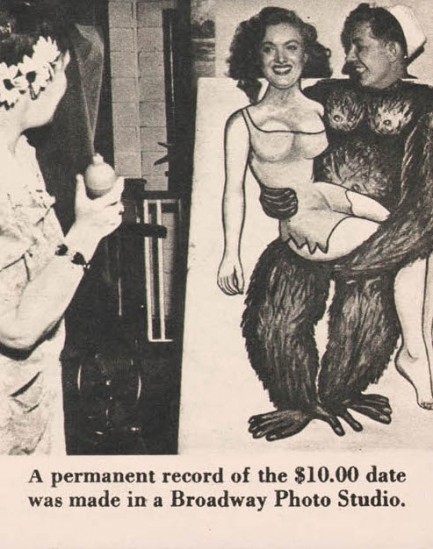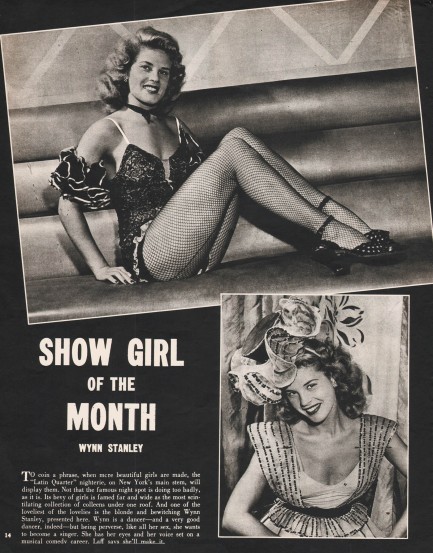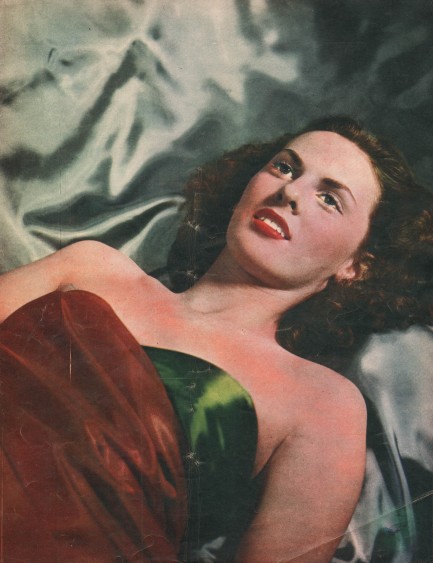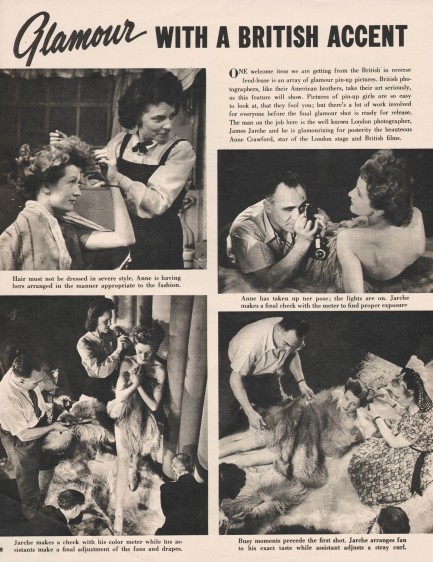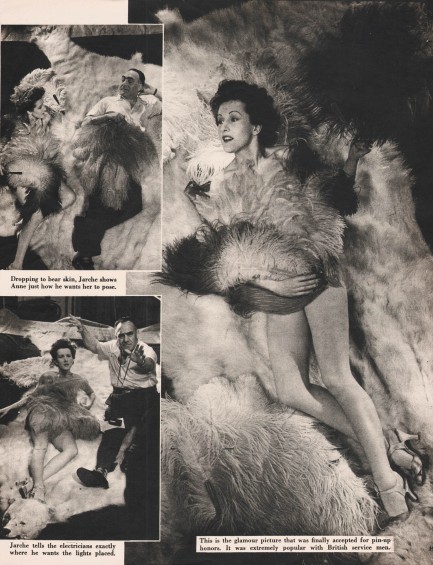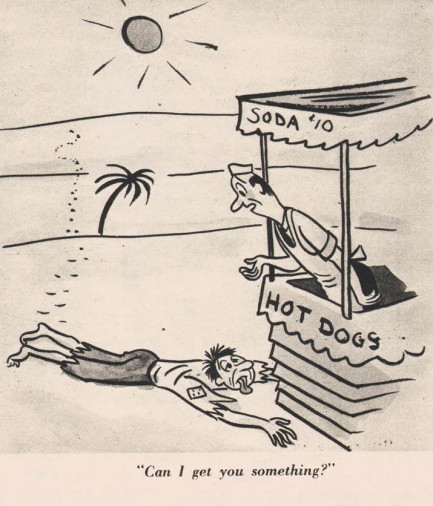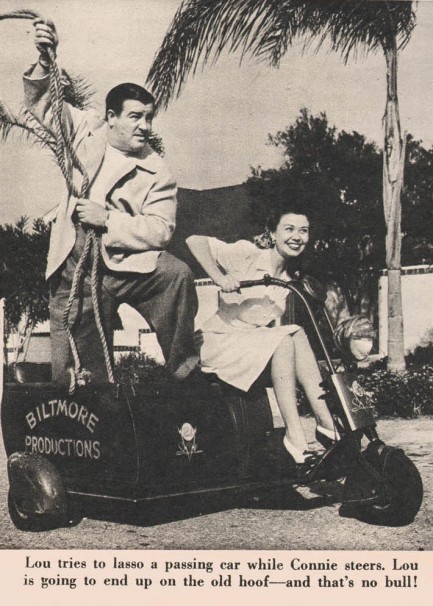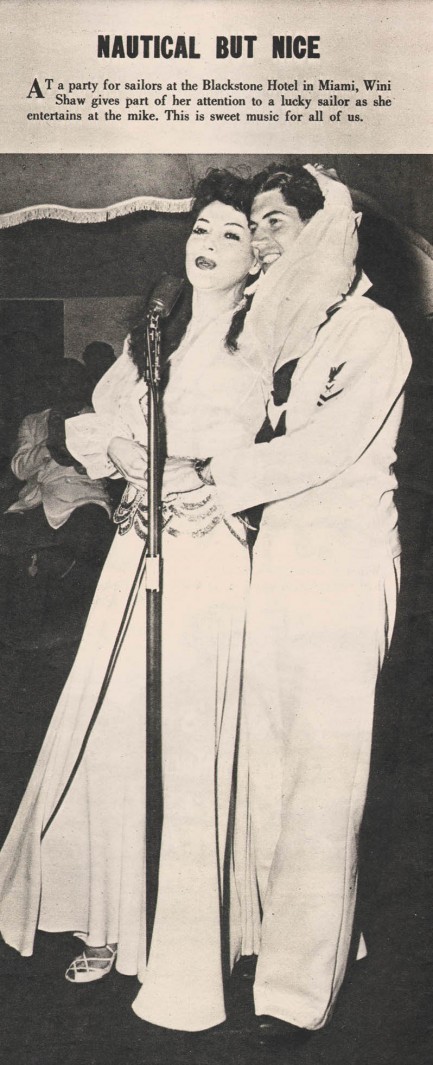 ---
Vaudeville goes to outer space.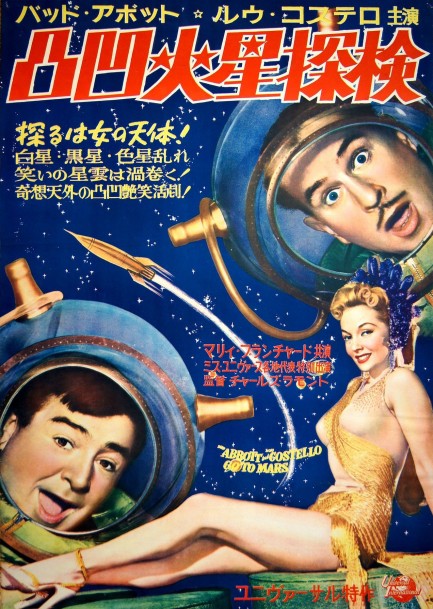 Occasionally we deviate from pure pulp to share something amazing and this Japanese poster for Abbott and Costello Go to Mars falls into that category. Not that the movie is light years from pulp—it's sci-fi, sort of. The twist is that Abbott and Costello don't actually reach another planet—at least not at first. Instead they accidentally land in New Orleans during Mardi Gras and merely think they're on an alien world. Cute in parts, but stupid as hell in most, the movie is strongly Vaudeville influenced, with everything that term implies. Abbott and Costello Go to Mars, with the lovely Mari Blanchard co-starring in film and on poster, opened in Japan today in 1953.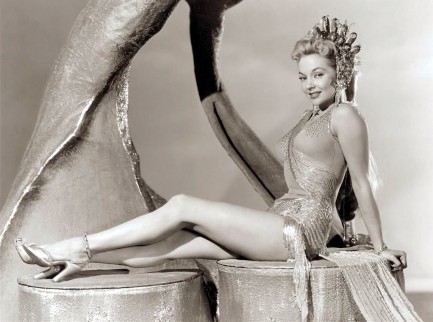 ---