Hardly a laughing matter.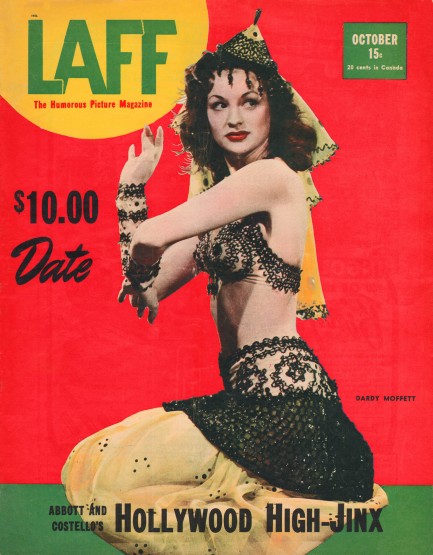 Above is the cover and below are twenty-plus interior scans from the showbiz magazine Laff, published this month in 1945. The laffs aren't often funny—there's a shelf life on humor of the kind that considers itself edgy. Particularly bad is the cartoon of two men calling a woman a "m-o-r-o-n." We always get a kick out of how men back then—who were already well on the way to making an absolute shambles of the planet—called women dumb. But we share such cartoons and jokes anyway because we consider it useful to chart mid-century attitudes toward women, ethnic minorities, and gays. Hint: the "greatest generation" wasn't so great on that stuff. Elsewhere in the magazine you get photos of Wynn Stanley, Dorothy Friday, Jennie Lewis, the lovely Jinx Falkenberg in Mexico, and others. See more from Laff here and here.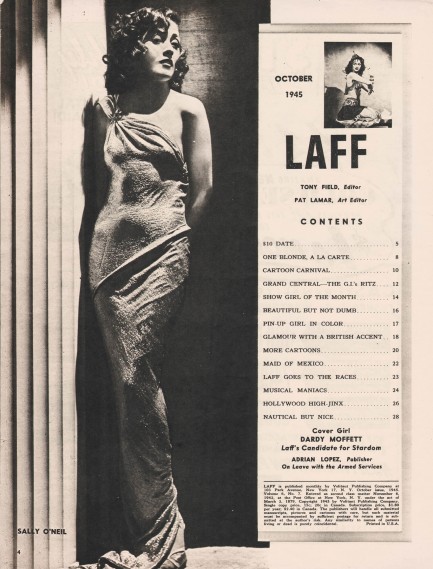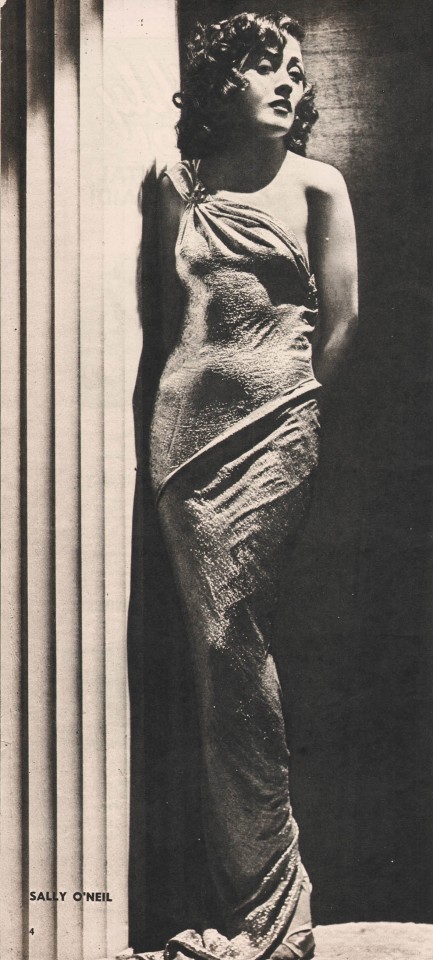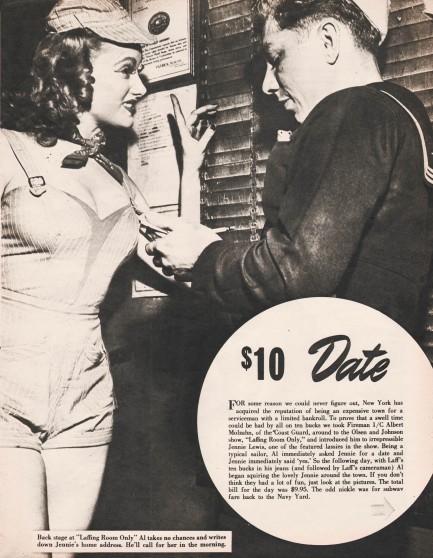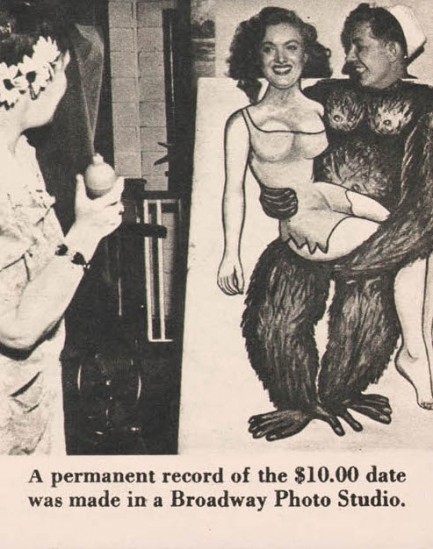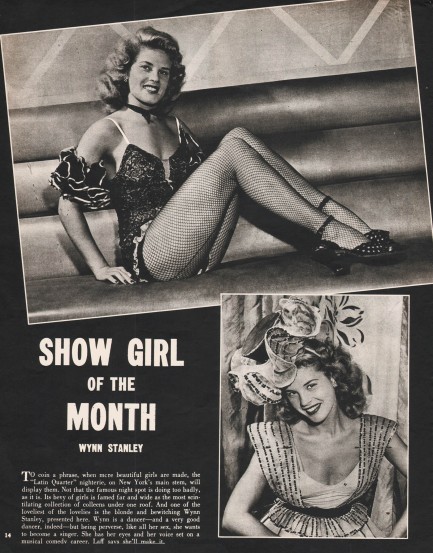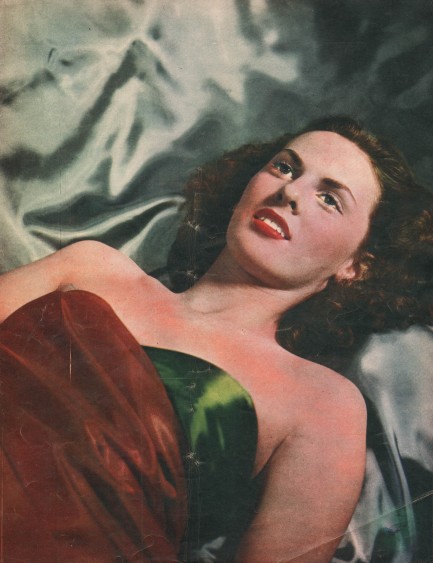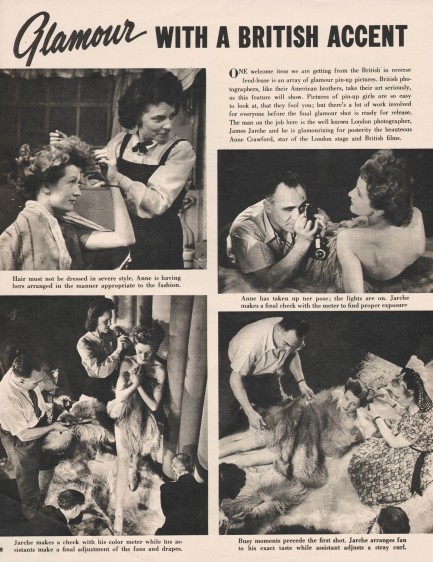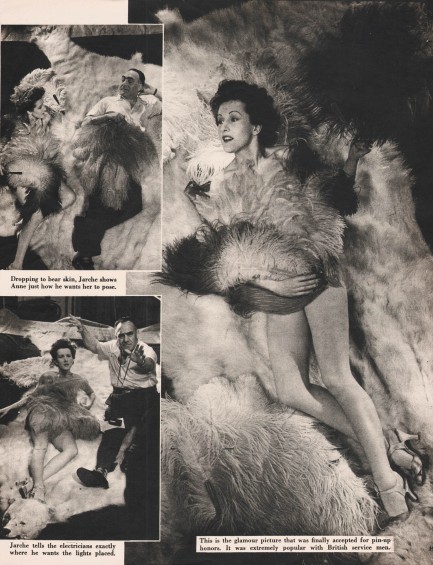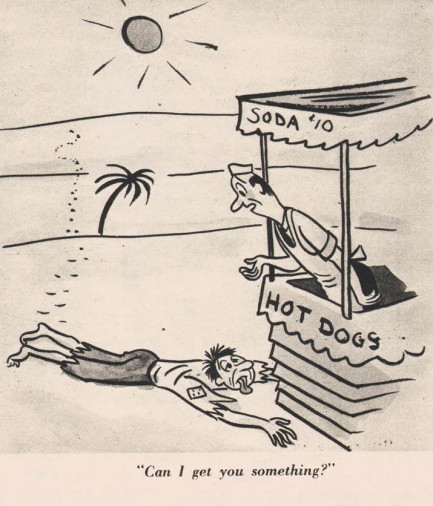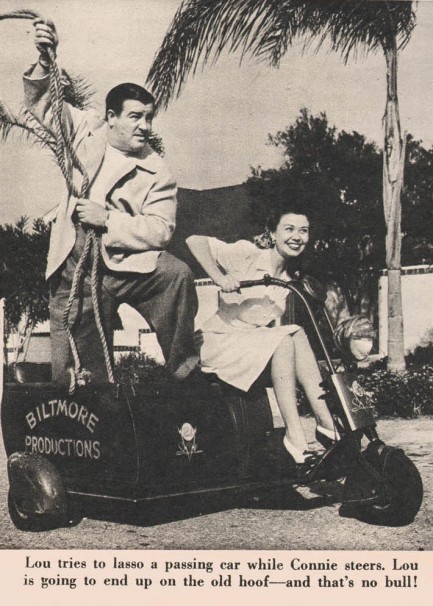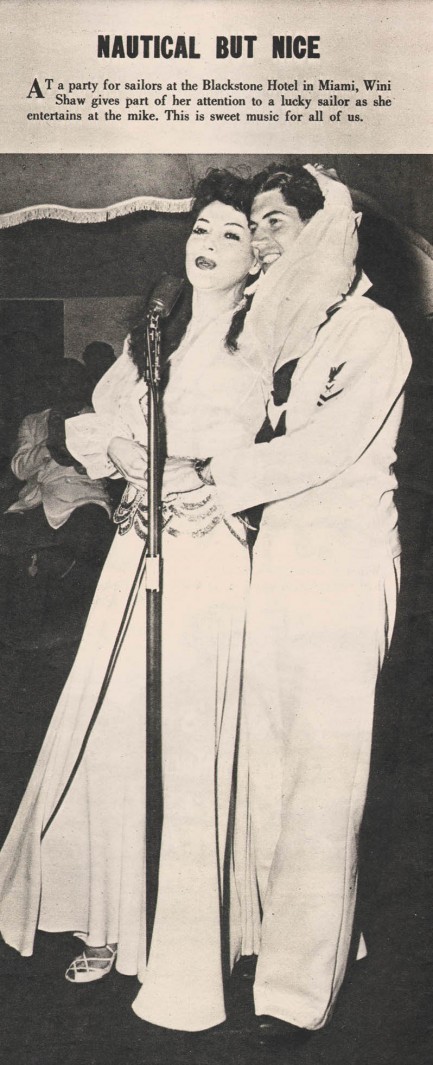 ---
Vaudeville goes to outer space.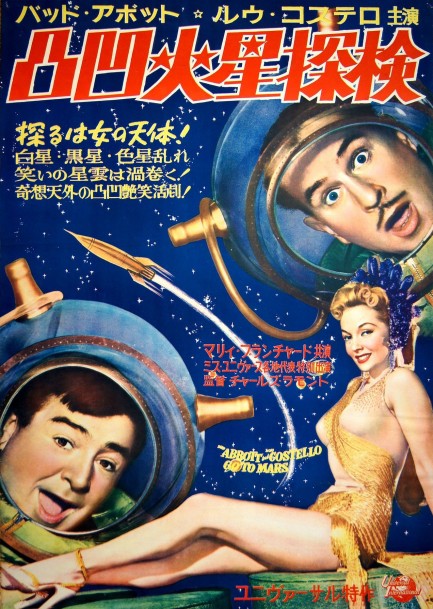 Occasionally we deviate from pure pulp to share something amazing and this Japanese poster for Abbott and Costello Go to Mars falls into that category. Not that the movie is light years from pulp—it's sci-fi, sort of. The twist is that Abbott and Costello don't actually reach another planet—at least not at first. Instead they accidentally land in New Orleans during Mardi Gras and merely think they're on an alien world. Cute in parts, but stupid as hell in most, the movie is strongly Vaudeville influenced, with everything that term implies. Abbott and Costello Go to Mars, with the lovely Mari Blanchard co-starring in film and on poster, opened in Japan today in 1953.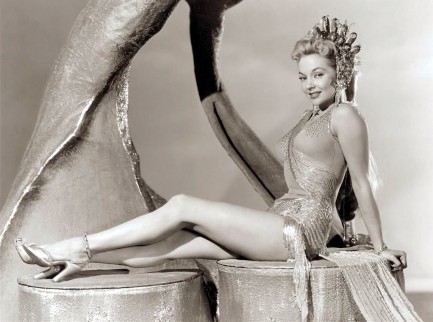 ---