It promised readers the naked truth but didn't go quite that far.
Bare was a digest-sized men's magazine, meaning that it was small enough to fit into a pocket and be carried about unseen. At least, that seemed to be the point. As a bonus, such publications were cheaper to print that standard sized magazines. Bare lasted just a few years, from 1953 to 1955, if the span of issues available online are an indication. You'll notice its slogan was "The Naked Truth." There was no nudity, but it did try to titillate. This issue from June 1955 has Evelyn West and Rita Hayworth on the cover, and various celebs and burlesque queens inside. There are also features on Berlin's racy nightlife, boxer Jack Dempsey's near defeat by Joe Sudenberg, and the love life of a midget—everything needed to keep an inquiring mind occupied.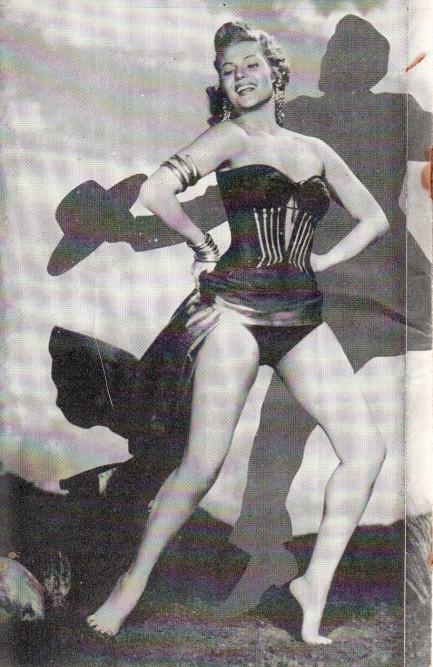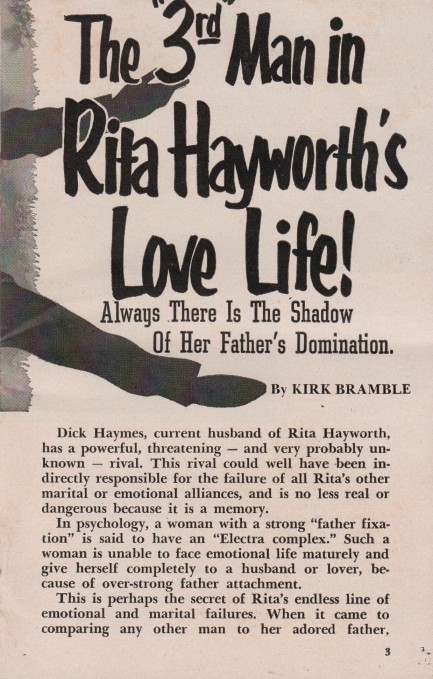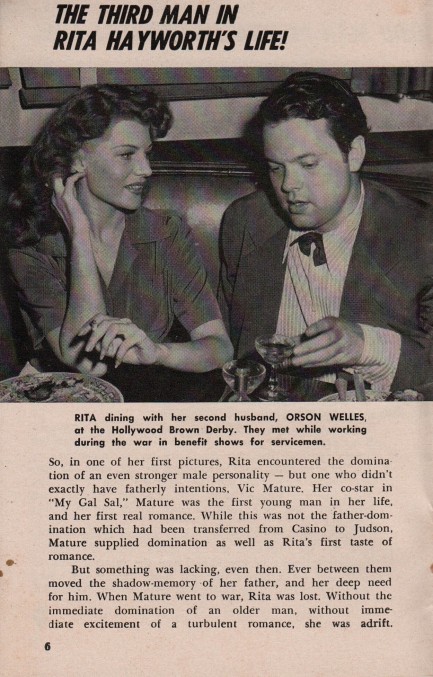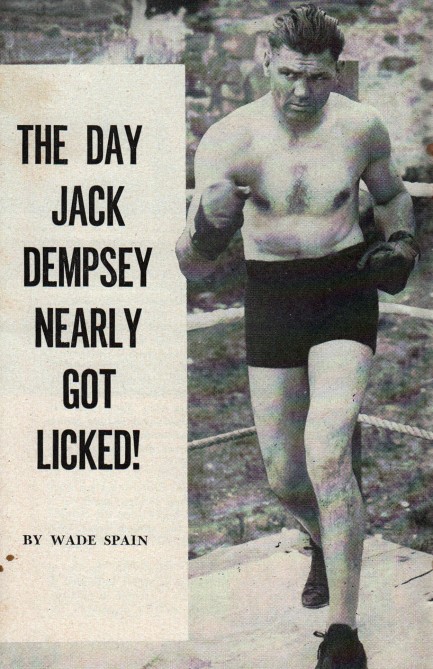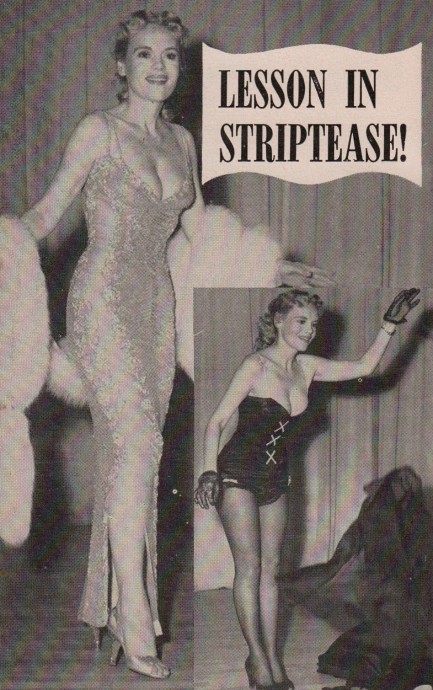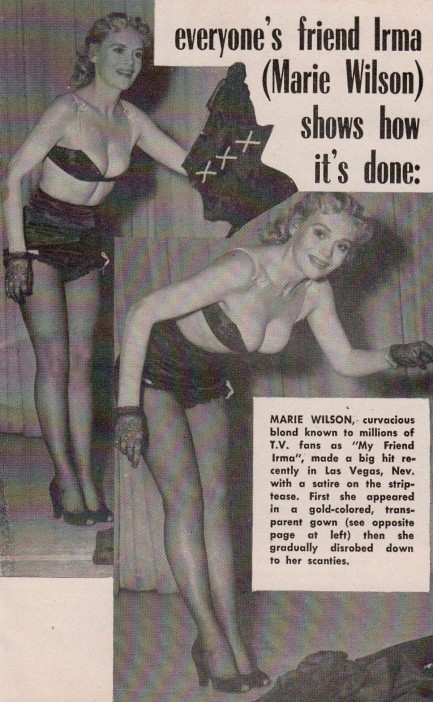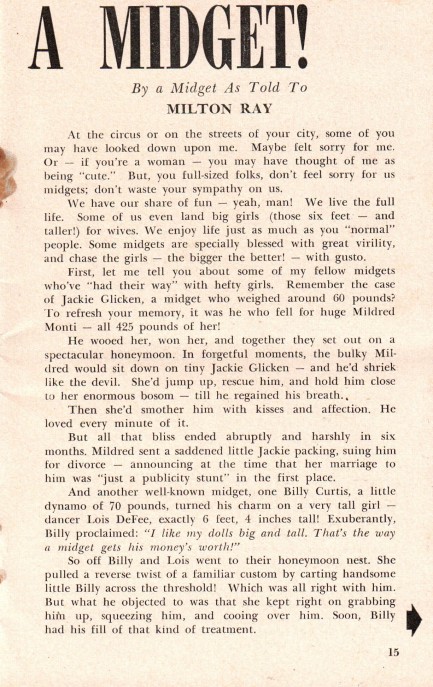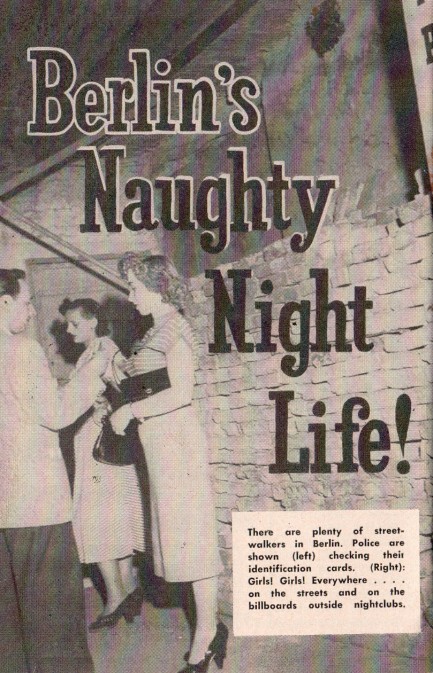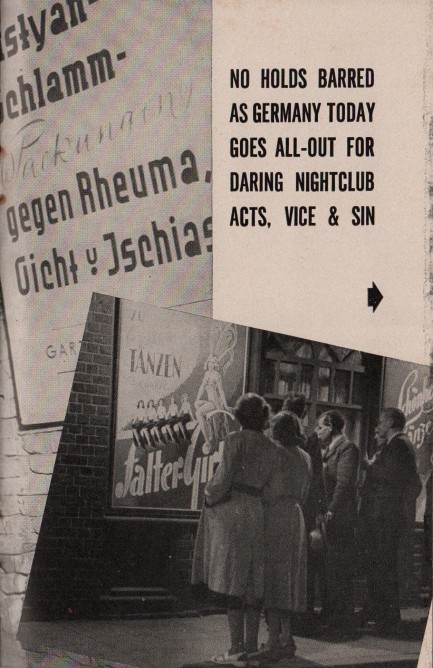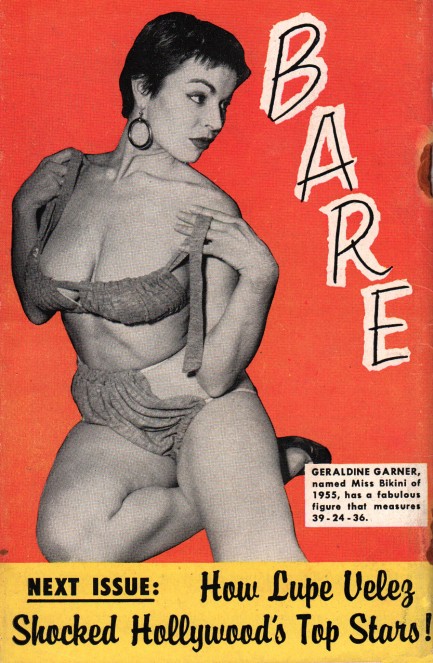 ---
He really appreciates the wilder side of life.
Last year we posted the front and back covers of an issue of He magazine. As usual, it's taken us longer than we intended, but today we're back with more. The above cover appeared this month in 1953 and features a masked model shot at New York City's annual Artists Equity Ball, which, according to He, pretty much turned into an orgy. We don't know about that, but the photos do reveal a rather racy scene. You also get shots of (we think) Rocky Marciano knocking out someone or other and lightweight champ Jimmy Carter mashing some hapless opponent's face, photos of Laurie Anders, Lili St. Cyr, Lilly Christine, Daniele Lamar, and other celebs of the day, an amazing still of Julie Newmar, aka Julie Newmeyer, dancing in Slaves of Babylon, plus a back cover featuring highly touted but ultimately underachieving actress Mara Corday. We don't have to bother too much with a description today, because these digest-sized magazines have text that scans large enough to be read even on small computers. So read and enjoy.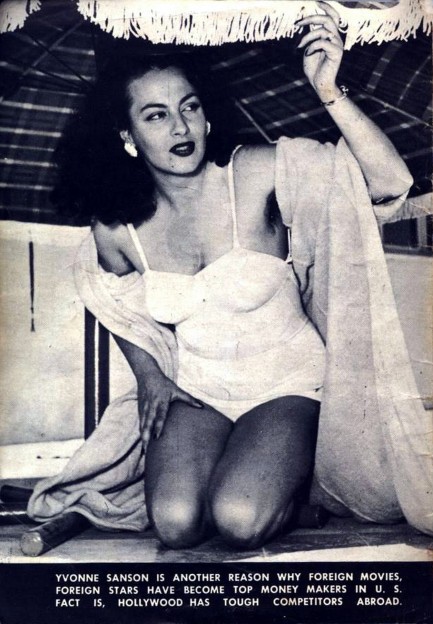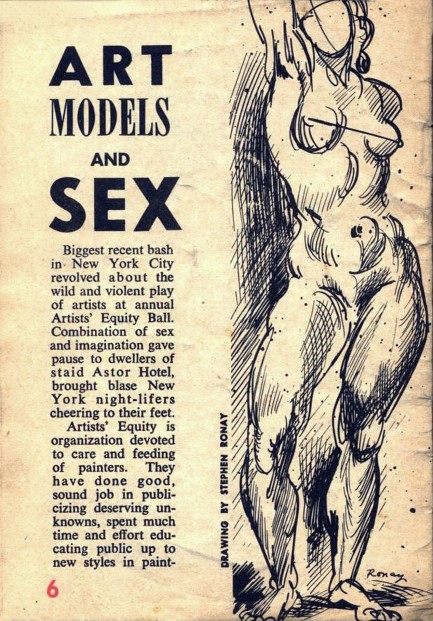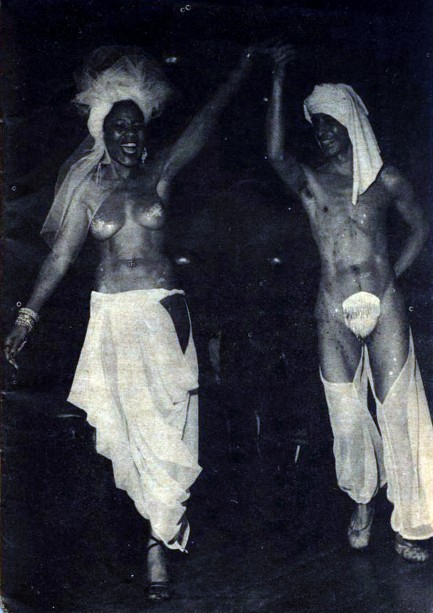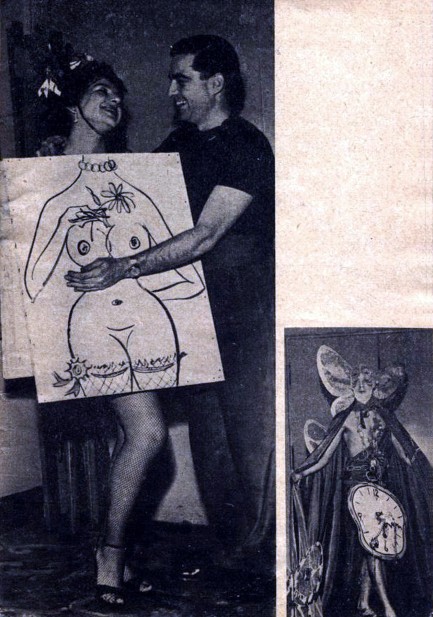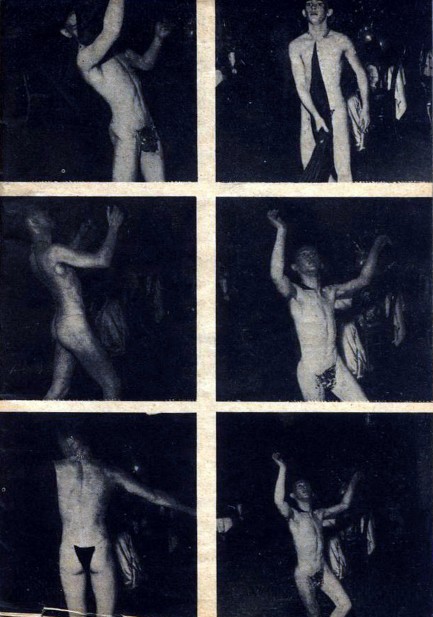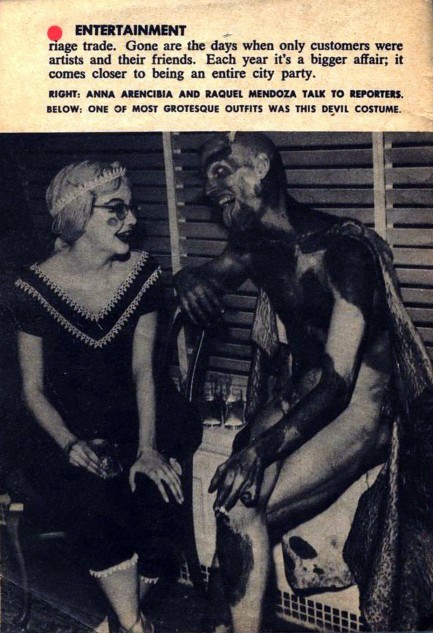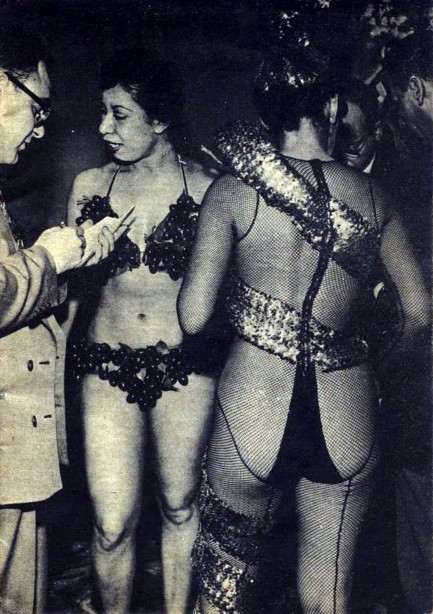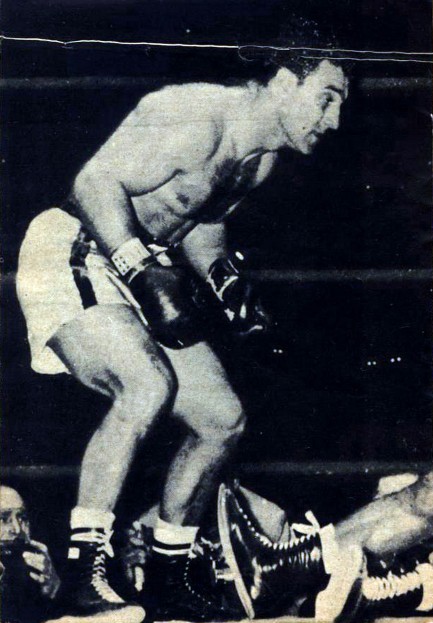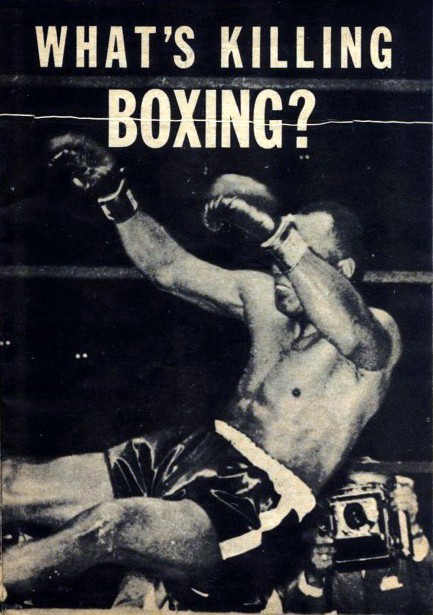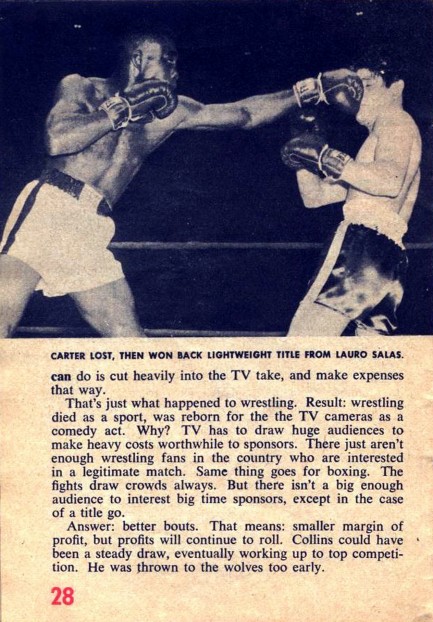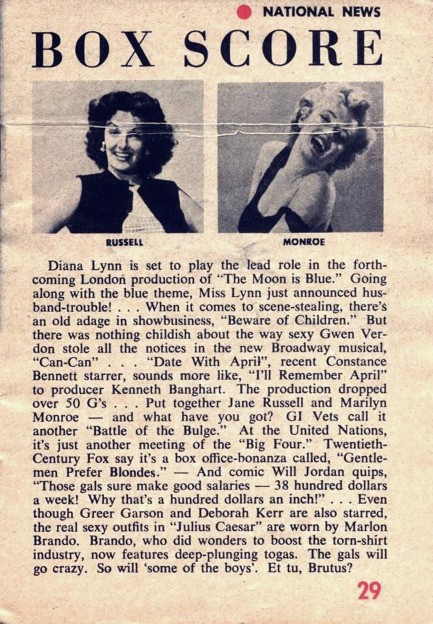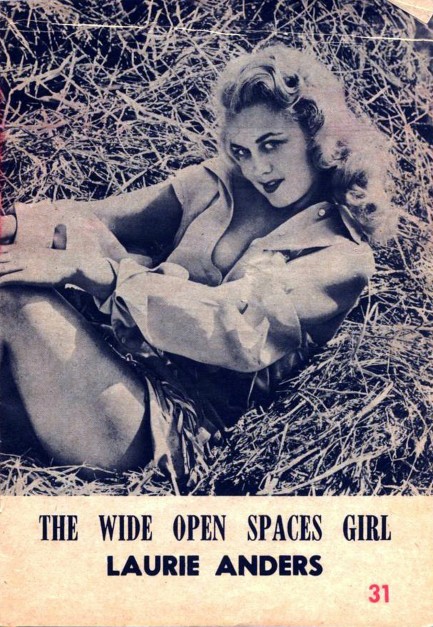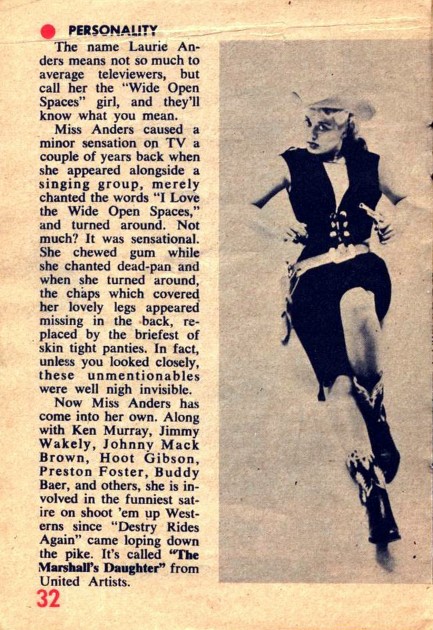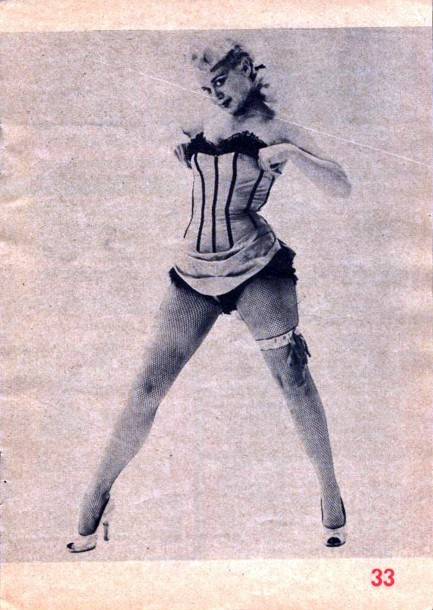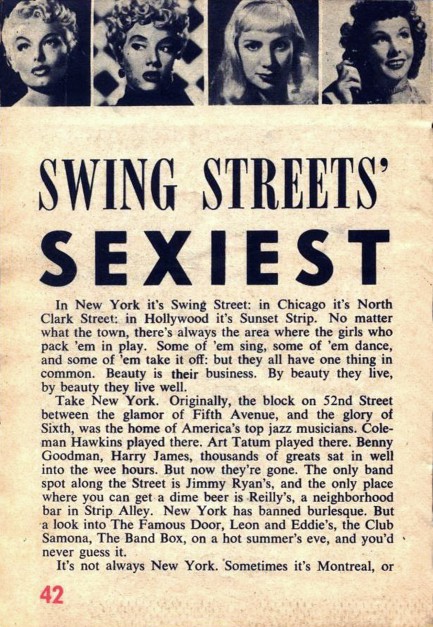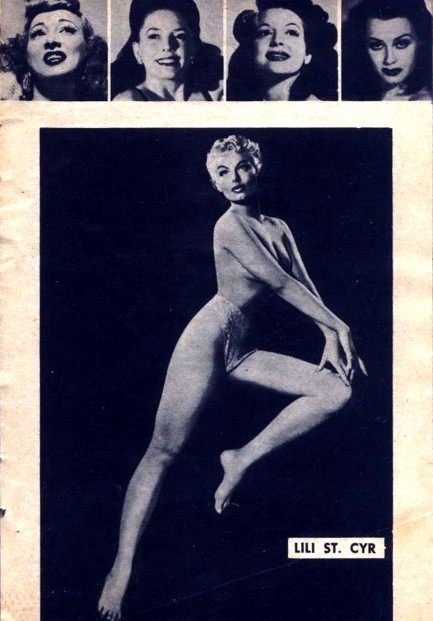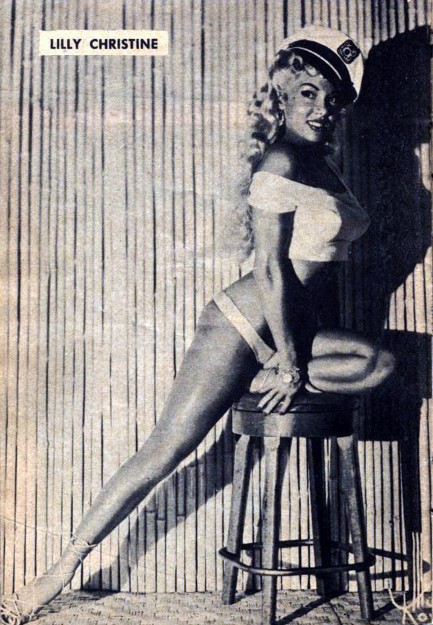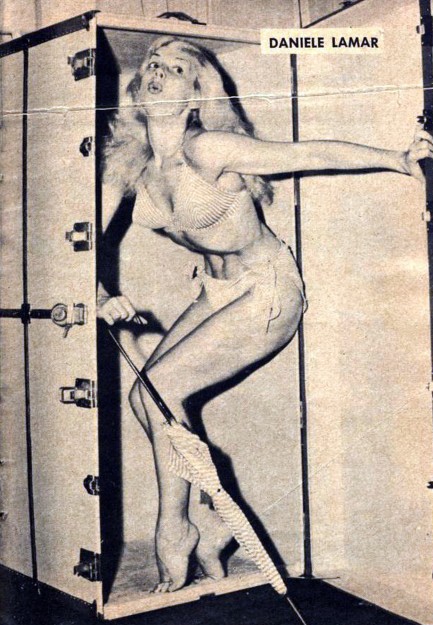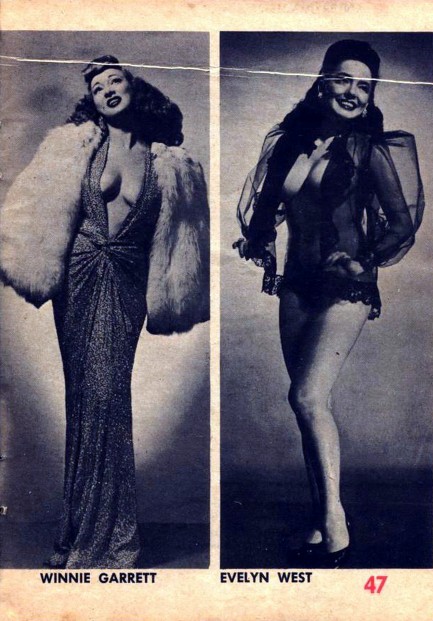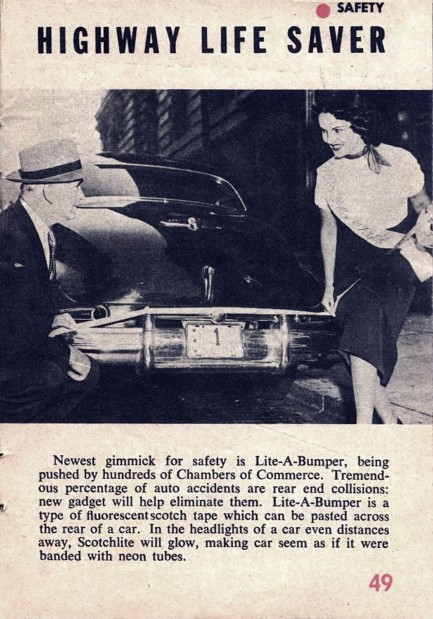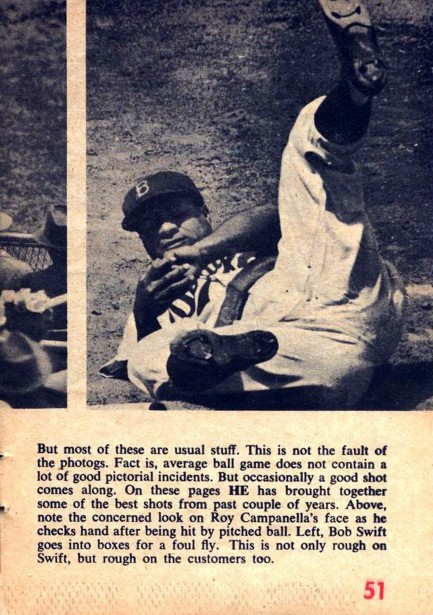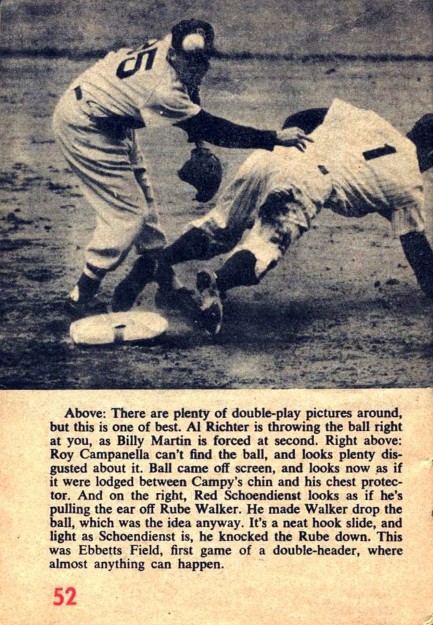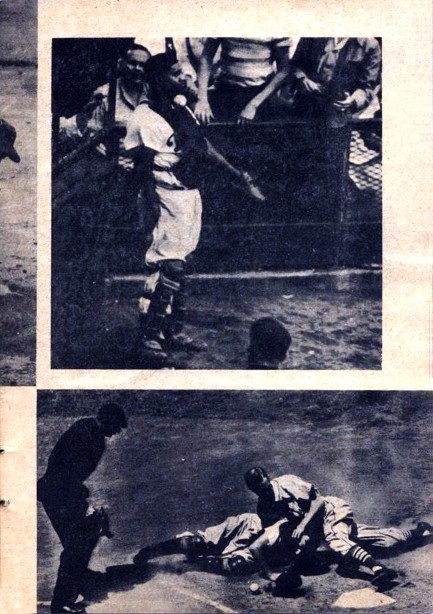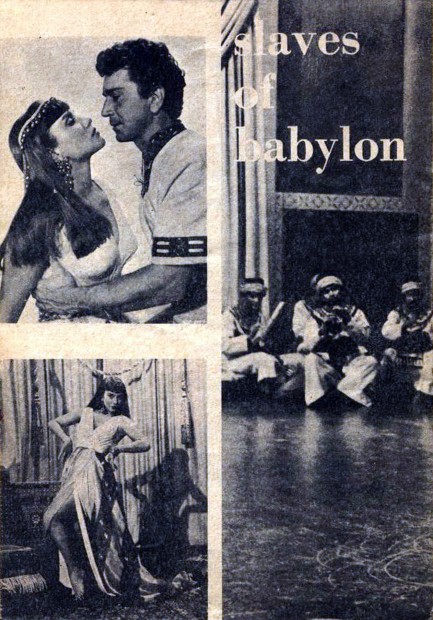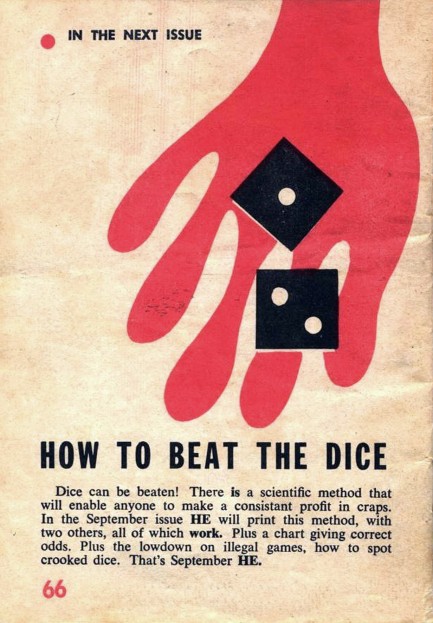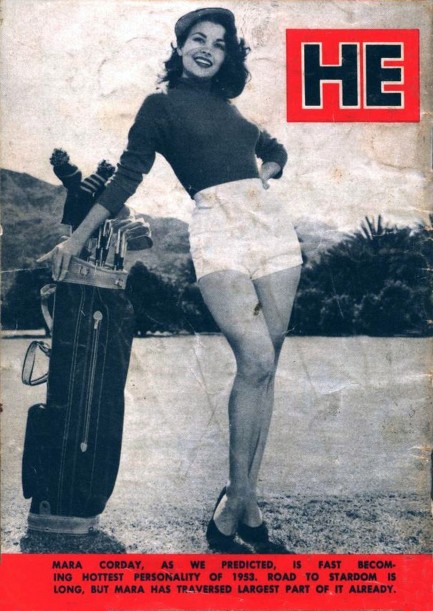 ---
Hopefully, pretty soon they'll start licking each other's fur.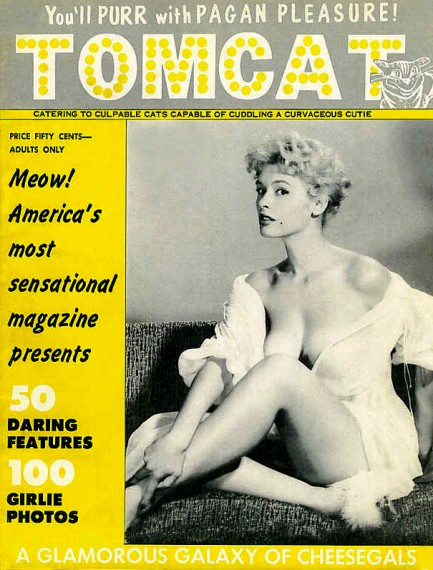 From 1957, Tomcat magazine is a prime if slightly obscure example of mid-century porn in all its non-fully revealing glory. We think they're trying a little too hard to be cute here—referring to the models as "cheesegals"? That's just dumb. But mixed in amongst the anonymous smut were some striking images of famous burlesque performers of the day, which we thought were worth sharing. Enjoy, and please check out our comprehensive burlesque post from last year here.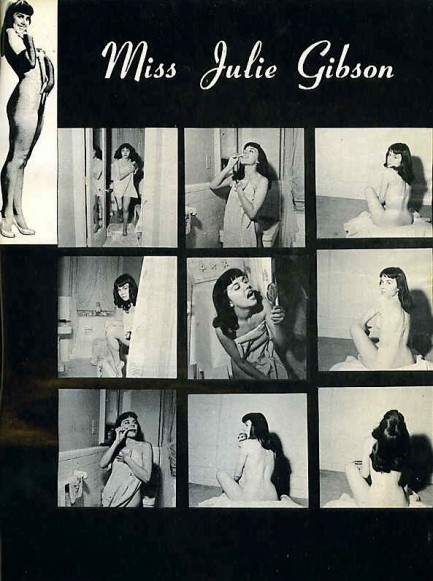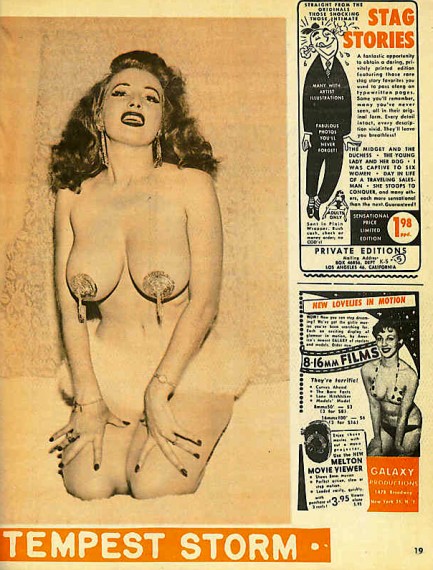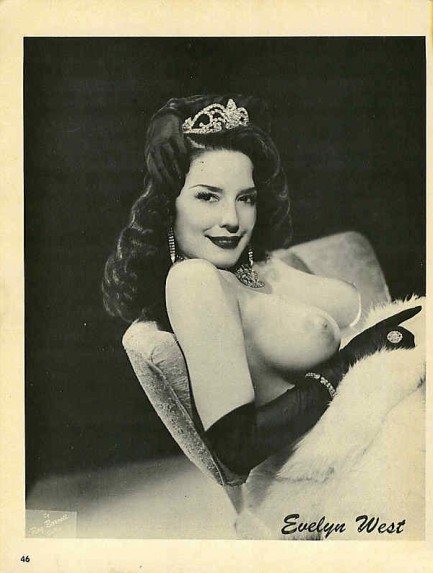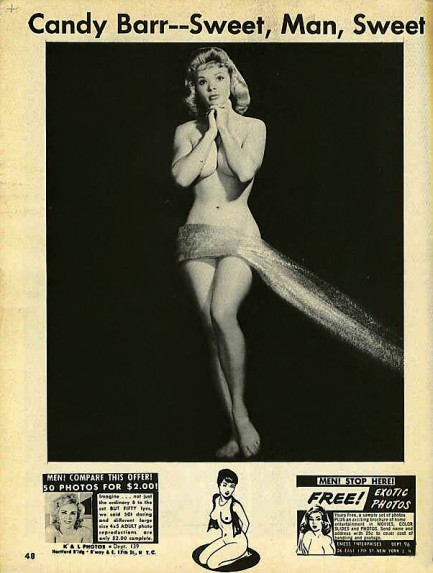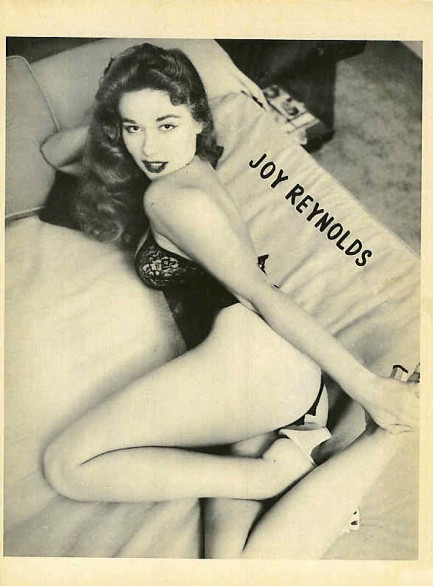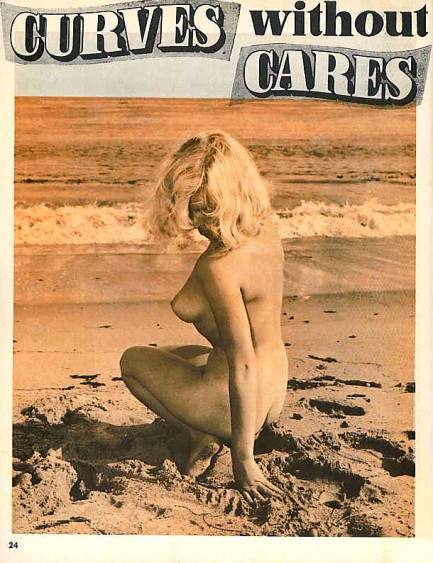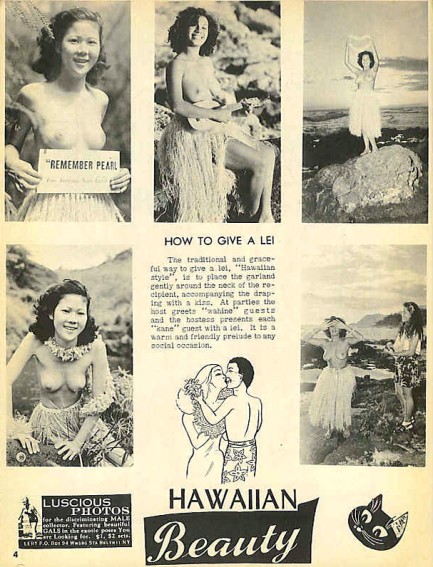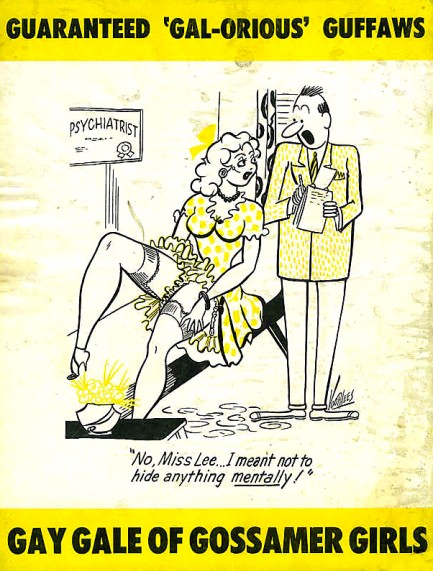 ---