October 1st marks the second rare lunar event this week.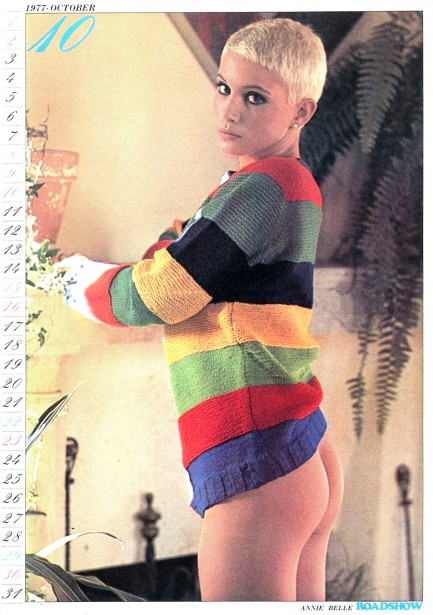 Two years ago we shared a very rare Japanese promo poster from the 1976 Italian romance Laure, also known as Forever Emmanuelle. The calendar image above from the Japanese cinema and celebrity magazine Roadshow doesn't directly promote Laure, but it comes from the same photo session, and like the earlier image features French actress Annie Belle doing her imitation of Monday's supermoon. Both are amazing events, but this one, happily, features fewer craters.
---
One fashion that never goes out of style is Belle bottom.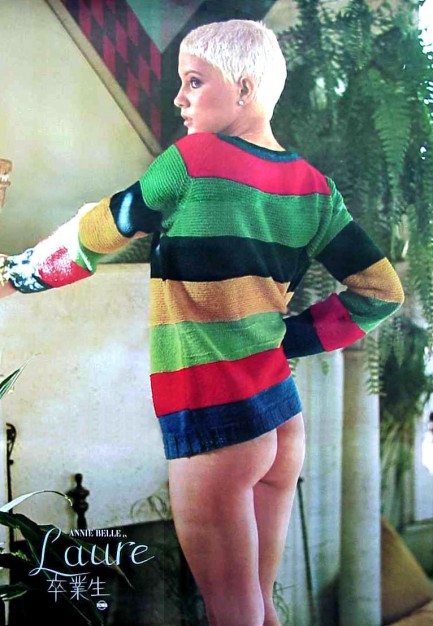 Above, an exceedingly rare Japanese poster of French actress Annie Belle, née Annie Brilland, promoting her role in the 1976 Italian erotic drama Laure. Belle made about thirty films, mostly in Italy, and today is a social worker. We have another poster of similar style we'll try to get up later.
---