All jerks and no play make Linda a very dull movie.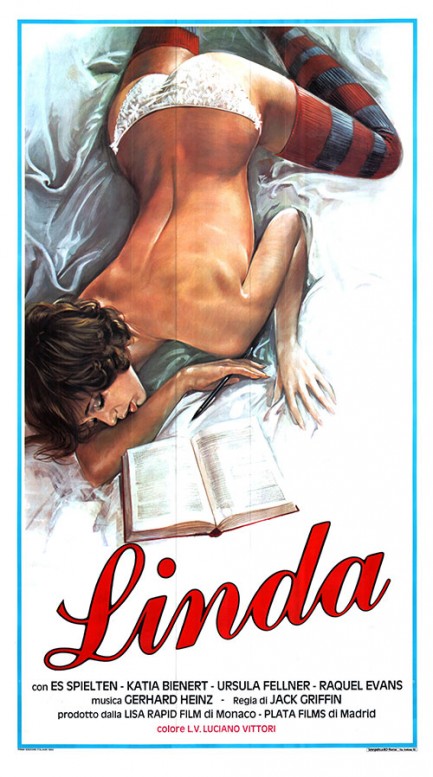 Some of the other titles of the West German sexploitation flick Linda are Captive Women, Naked Super Witches of the Rio Amore, and Orgy of the Nymphomaniacs. Those should tell you everything about the content of this movie. Plotwise, it involves a woman forced to work as a prostitute at a bdsm brothel on the island of Madeira, Portugal. How that actually happens doesn't much matter. The circumstances are ridiculous, and not at all the point. The point is nudity, which is delivered often and steadily. Characterwise, almost every man in the film deserves to be drawn and quartered, which makes it too bad that doesn't actually happen. It's actually a scorpion that turns the tide and allows the heroine to finally escape.
The movie is notable really for only two things: it was one of more than 100 productions helmed by Jesus Franco, that misunderstood genius, and it features 1979 Playboy centerfold Ursula Buchfellner, billed here as Ursula Fellner. Three things, actually: it's as humorless a sexploitation flick as we've ever seen. Even Katja Bienert in the title role can't save it. No way we can recommend this one, but we wanted to show you the Italian promo poster. It has the look of pieces painted by Mafé, but he signed all his work, as far as we know, so this must just be a convincing imitation. Linda premiered in West Germany for the first time today in 1981, and don't say we didn't try to steer you away.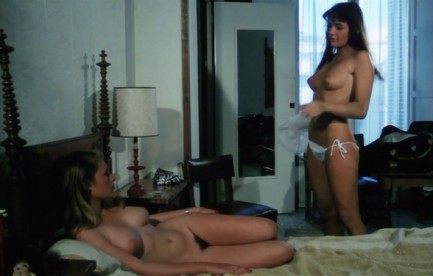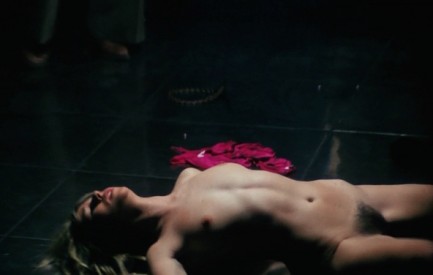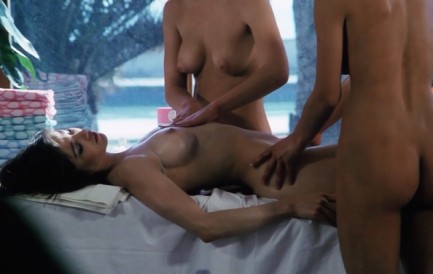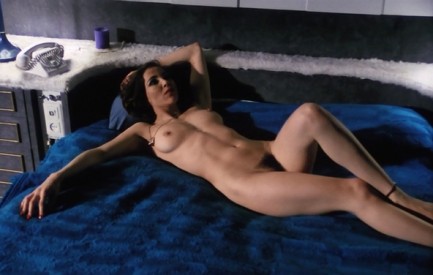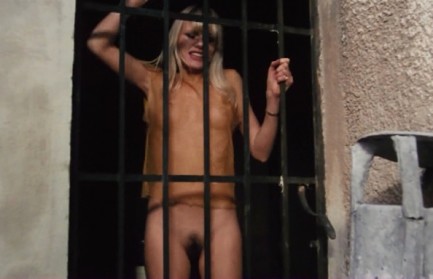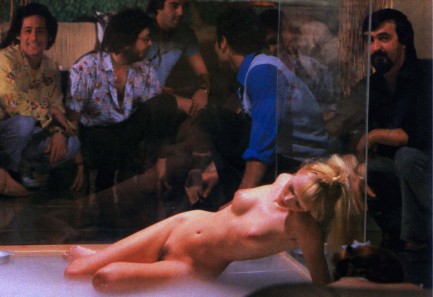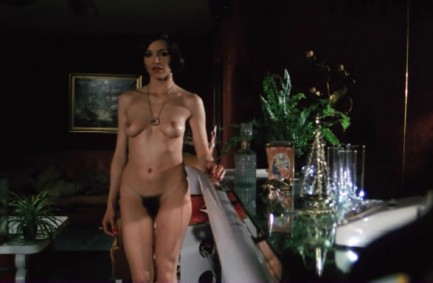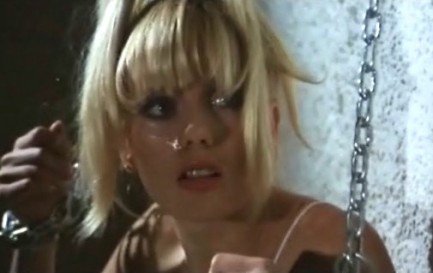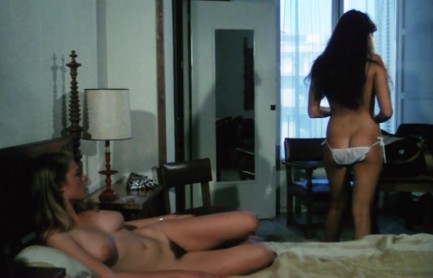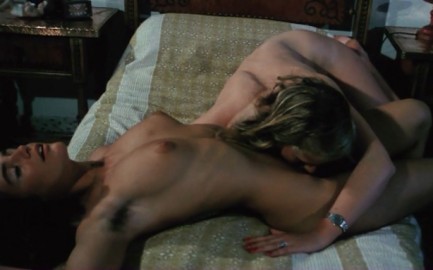 Bonus material: just for the hell of it, just because they exist, we've uploaded a couple of promo shots of Bienert and Buchfellner below. Their names together sound kind of like a cop show, like a prime time drama where every problem is solved within an hour. We think it would have been a hit, because they've solved our problems in just a couple of minutes. But our previous advice holds true: don't watch the movie.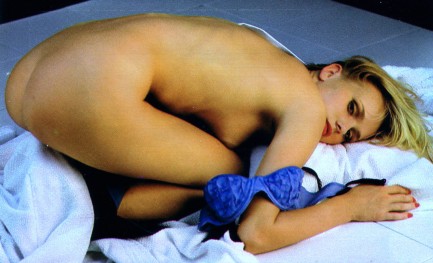 ---
Nobody gets out of here alive.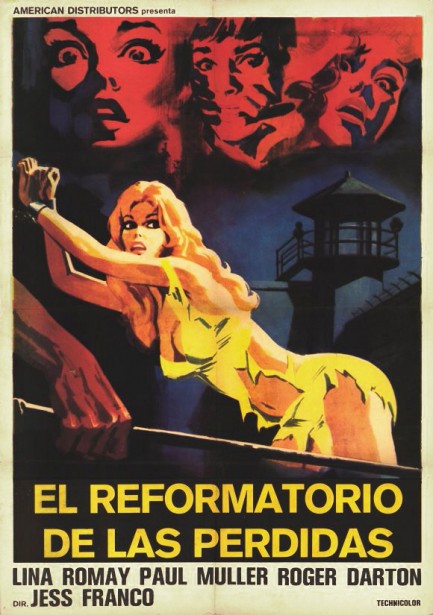 We wrote about Spanish director Jesus Franco not long ago. Sort of. When we noticed another premiere date approaching for one of his films we thought we'd check it out. El reformatorio de las perdidas, originally titled Frauengefängnis, and called Barbed Wire Dolls in the U.S., is a nearly plotless exercise in sadism featuring Lina Ronay, Monica Swinn, and other overheated female convicts dealing with predatory guards and an evil wardeness. There's an escape, as usual in these Franco films, and as usual it fails. That's giving nothing away because the escape isn't the point—the nudity and sex are. Last time we discussed Franco we made a joke of it without really talking about the quality of his films. So here's the deal—they range from the arty to the ridiculous to the outright terrible. This one falls unambiguously into the latter category. That is all. Hey, but you gotta love that Spanish poster. Frauengefängnis premiered in West Germany today in 1976, and hit Spain and other countries in 1977.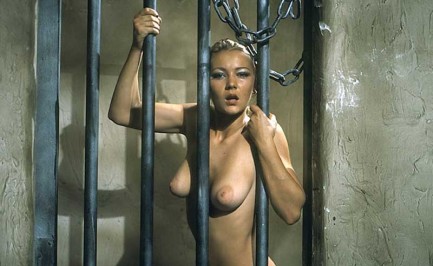 ---
For some directors pushing the envelope comes naturally.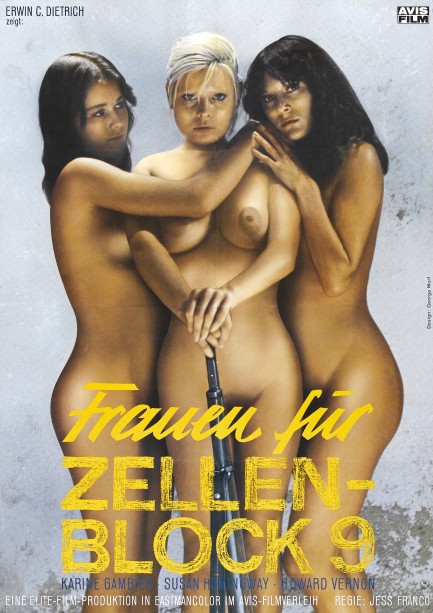 Picture the scene: It's 1978 and sexploitation director Jesús Franco, who has redefined sleaze cinema for the masses with fifty movies, including several in the women-in-prison genre for the West German market, is chilling on his terrace in Malaga, Spain soaking up the sun. He's chatting with his frequent collaborator, producer Erwin Dietrich, about the next project, which they're calling Frauen für Zellenblock 9.
Jesús: "We can probably save money by using the old costumes from Frauen im Liebeslager. Same idea, right? Women all sweaty in some godforsaken prison."
Erwin: "We left those in Cyprus. Did I mention there's a Frauen im Liebeslager theme restaurant where the old set used to be? I hear it's real classy. Anyway, it would've cost too much to have that clothing shipped out here."
Jesús: "What about the things from Das Frauenhaus or Frauengefängnis? Where's all that? And Frauen ohne Unschuld. That stuff too."
Erwin: "Warehouse fire. Suspicious circumstances. Insurance paid off, though. But shit, Jesús, why give the girls costumes at all? Just have them be naked the whole movie."
Jesús: "What? Are you nuts?"
Erwin: "I'm just saying—why bother? Audience wants skin, give them skin. Keep the girls chained up naked the whole time. And that escape scene of yours? Just have them do it naked."
Jesús: "They all get shot in the end. I can't have them shot naked. That's… I don't know… eew."
Erwin: "They can be shot naked, trust me. We make it sexy. They get shot, lay them out like centerfolds."
Jesús: "Erwin, cut it out. I mean, I admit I'm intrigued by the idea artistically, but I don't think the girls would go for it. It's a little too crude."
Erwin: "Oh, and I suppose all the muff-diving scenes are Shakespeare? What are these girls—aspiring Catherine Denueves or something? Isn't one of them a porn actress?"
Jesús: "Karine? Sure, but she's hoping to go mainstream. Anyway, it's the fucking jungle, Erwin. There are all kinds of thorns and sharp rocks out there. Spiders. Ticks. I can't have them running around in all that with their great big bushes out. I mean…lice…you know? Although I am intrigued. Artistically, I mean."
Erwin: "Exactly. It's art. Last Tango in Paris, right? Bertolucci has Brando shove butter up a girl's poop chute and the critics go bananas."
Jesús: "That's funny." *sigh* "But I'm no Bertolucci."
Erwin: "You're right. You're better. One day you'll get a lifetime achievement award for all this filth, trust me. You'll be remembered. The crazy risks you and the girls took will seem amazing to later generations."
Erwin: "I know so. In your own twisted way you're a genius. So anyway—naked the whole movie, okay? Or at least the entire second half. Oh, and lots of sweat. And a shower orgy. And some torture. And some pee."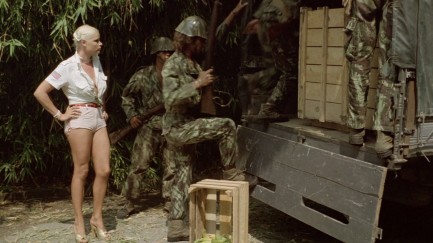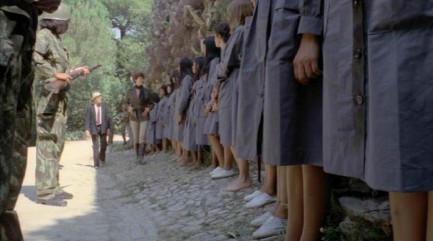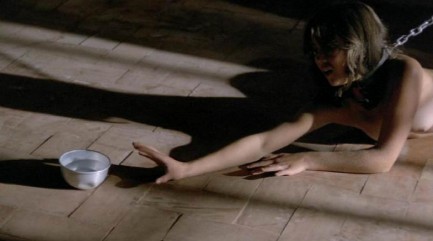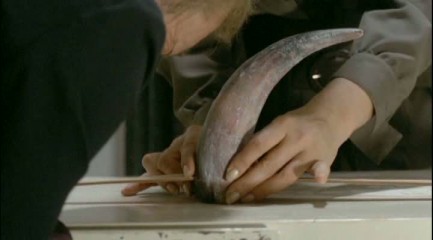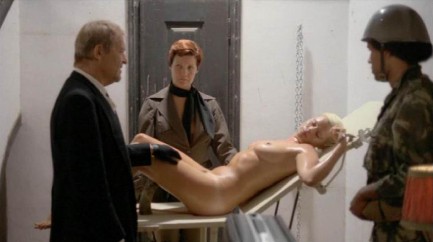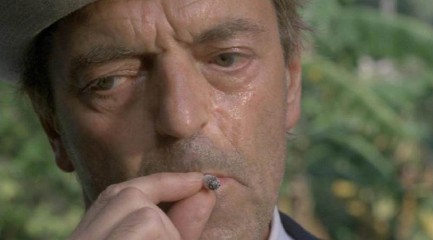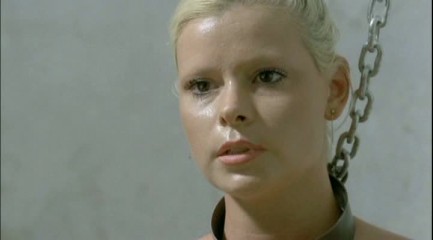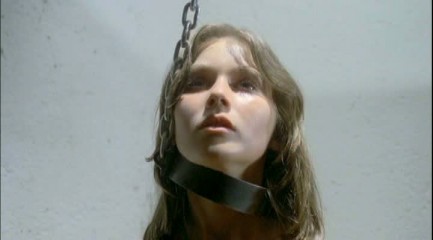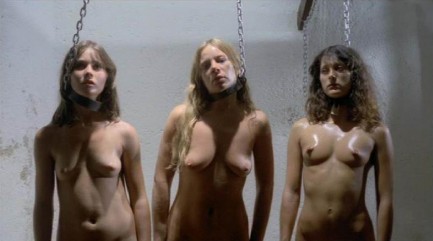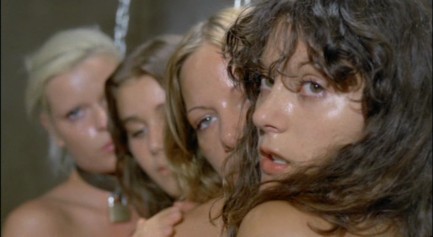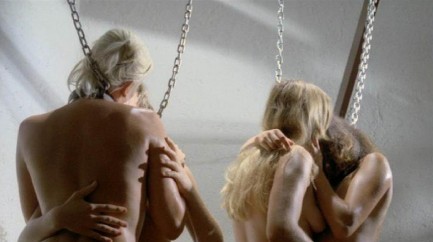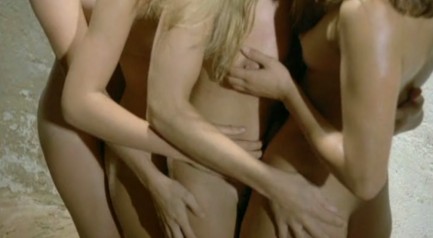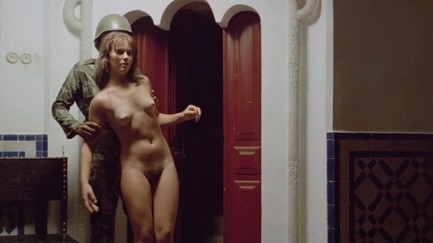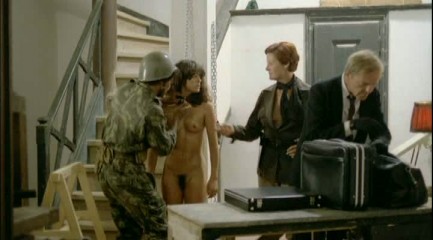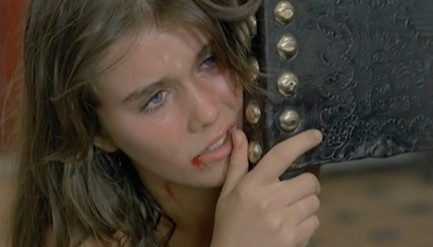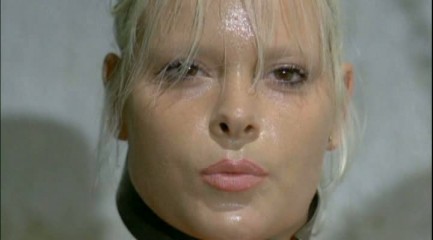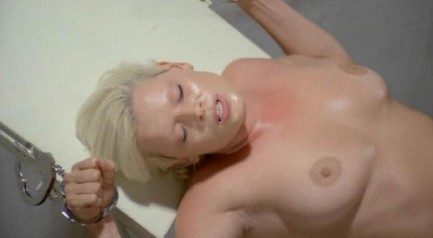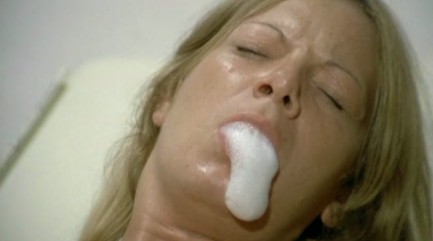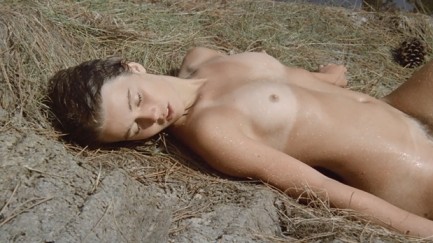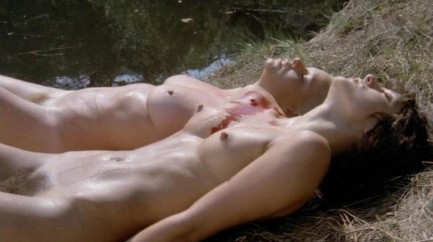 ---