There's something very fishy going on.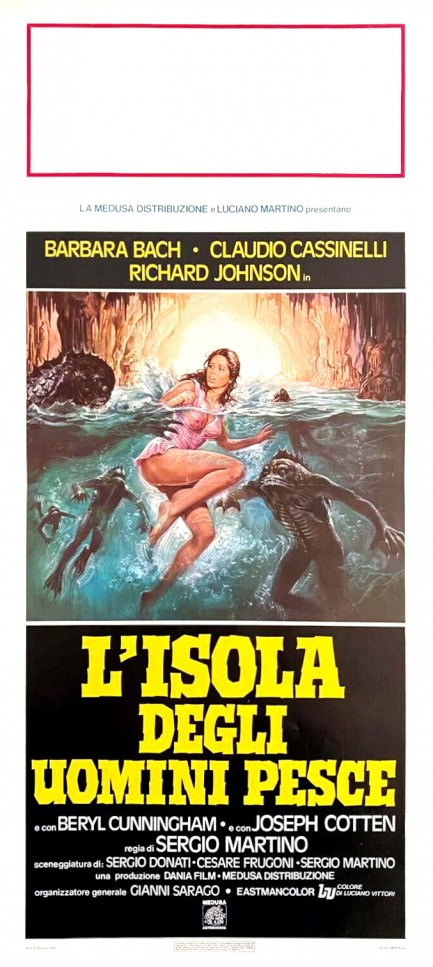 This promo poster just screams winner, don't you think? If it isn't a good movie, it's got to be deliciously terrible. It was made for L'isola degli uomini pesce, known in English as The Island of the Fishmen, a movie that starred Richard Johnson, Barbara Bach, and Claudio Cassinelli. No surprise what it's about, thanks to the title, but nothing is spoiled—the fishmen show up within the first few minutes of the film when a group of convicts in a lifeboat are attacked and the five survivors end up stranded on a swampy island. Since the fishmen hunt there, the attrition rate on this parcel of land is a bitch. Two cons are killed almost immediately upon arrival, and a third barely survives a pit trap. They soon learn humans live there too—paranoid misanthrope Richard Johnson, his companion Barbara Bach, their servant Beryl Cunninghman, and others, all residing in and around a baroque slave plantation house.
Johnson, who is a quack scientist, is trying to train the fishmen for what shall here remain undisclosed purposes. It involves going deep underwater where humans can't survive—but strangely, not so deep that Johnson can't simply drop down in his unpressurized wooden submersible and watch them at work. It's all a crock, even for bad sci-fi. But there are three points of note with the film: first, you can actually see that some budget went into creating the fishmen; second, Johnson speaking in a constipated Dick Dastardly voice is flat hilarious; and third, Barbara Bach is Barbara Bach. Or maybe we should have listed her first. The producers at Dania Film, perhaps realizing Fishmen was a total woofer, rode Bach hard, putting out a bunch of skinful promotional photos and getting her a Fishmen-themed nude shoot in Ciné-Revue. There's always a silver lining in 1970s exploitation cinema—and on Pulp Intl. L'isola degli uomini pesce premiered in Italy today in 1979.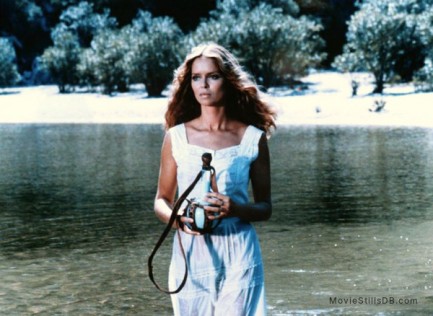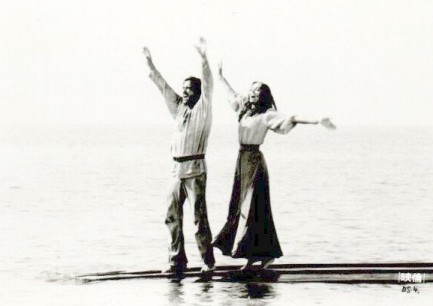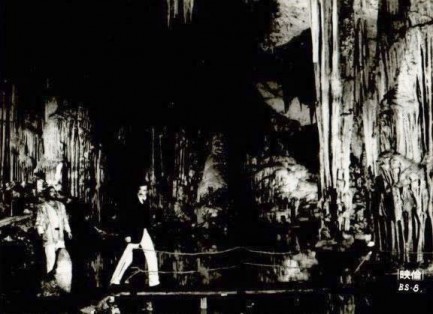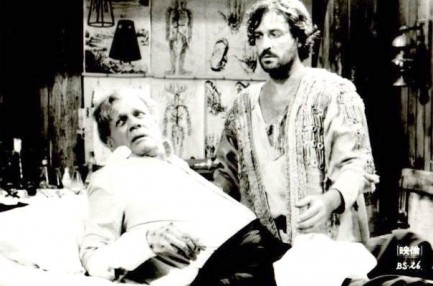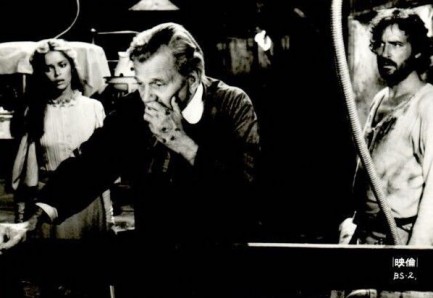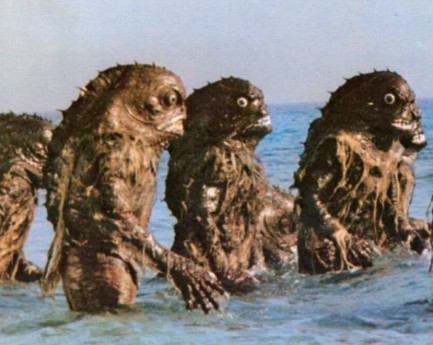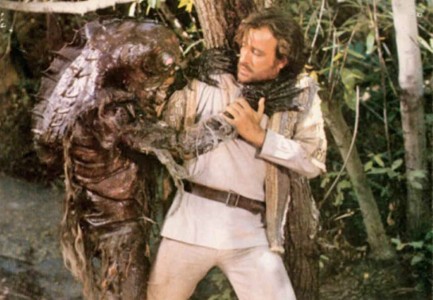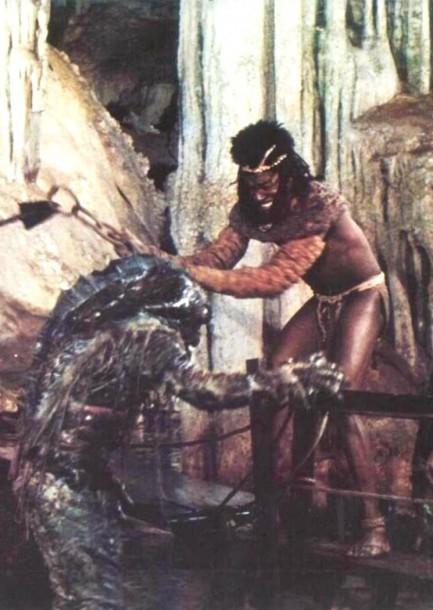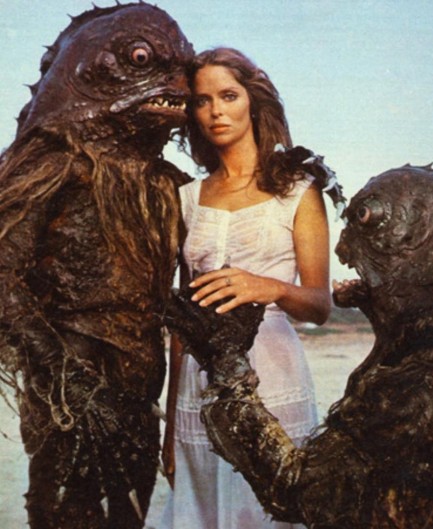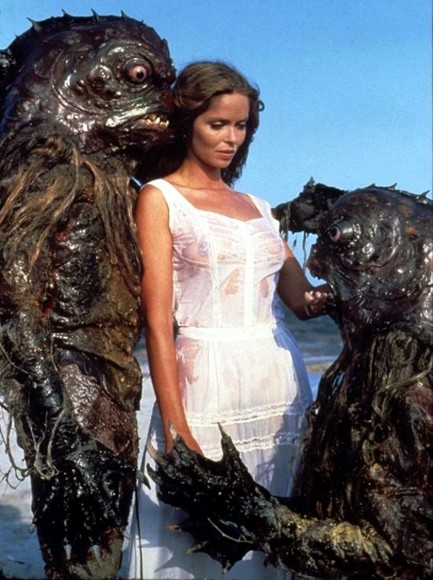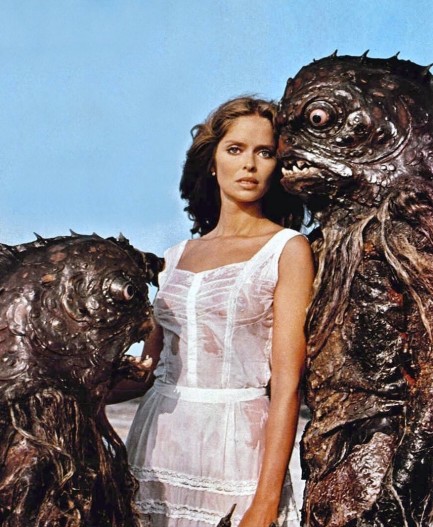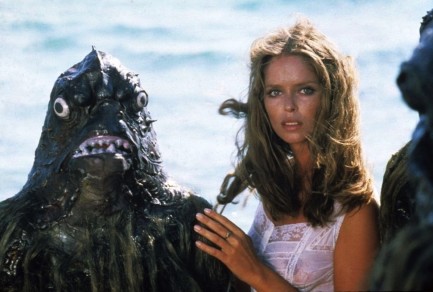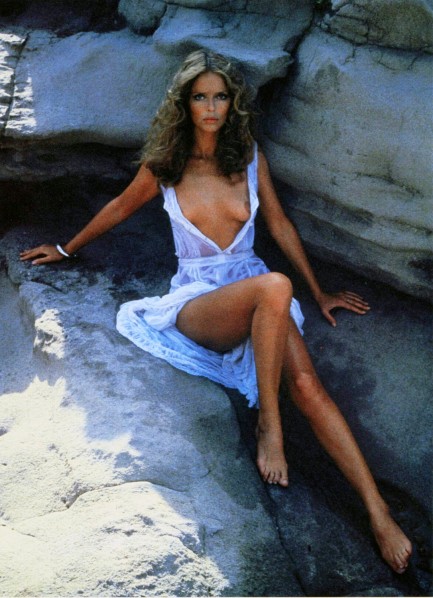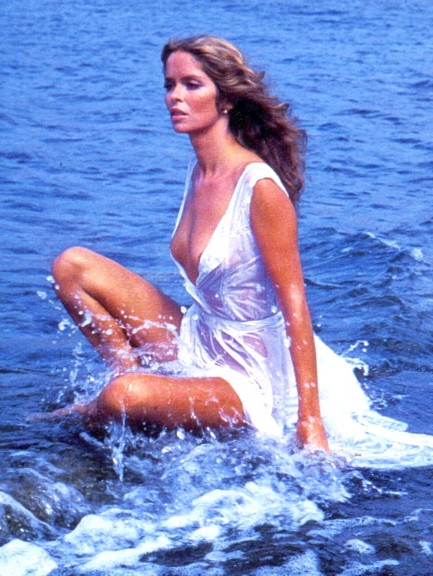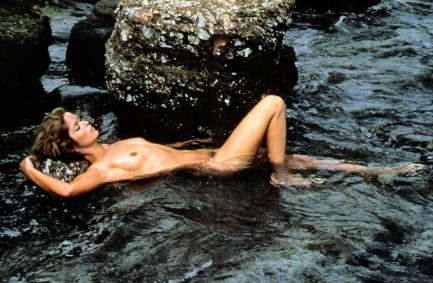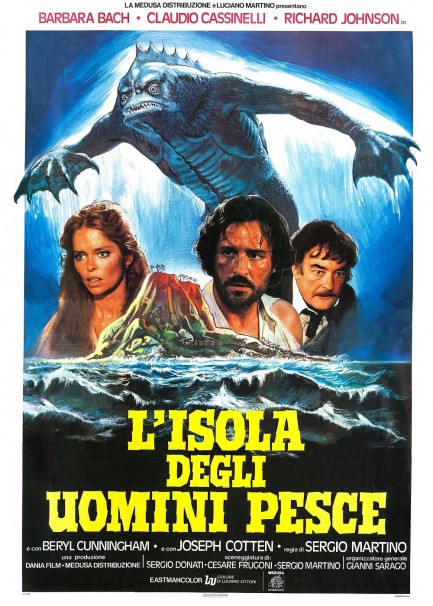 ---
Nadia Cassini is just what the witch doctor ordered.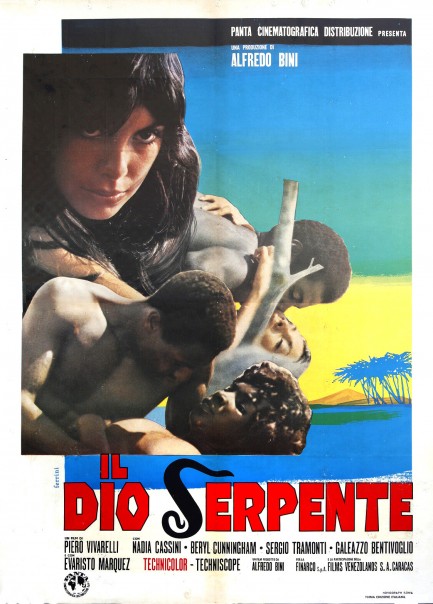 There's no erotica quite like 1970s sexploitation. With a focus on pure pleasure, fanciful plots, and a touristic approach toward lush locations, films from the genre are usually pretty fun to watch. Il dio serpente stars Nadia Cassini as a woman who moves to Colombia with her rich, older husband in order to spice up their relationship. She partakes of the regional beaches, the local shopping, and sights such as Cartagena's Castillo de San Luis de Bocachica, before being told by local friend Beryl Cunningham about the cult of a serpent deity named Djamballà, the god of love.
Cassini has little interest in island religion, but Djamballà has an interest in Cassini—at least that's what Cunningham tells her when Cassini says she was approached by a huge snake while on the beach. She begins to develop an interest in the cult after all, attends a voodoo style ritual presided over a by witch doctor, and ends up the star participant along with Cunningham. Cassini's husband then chooses that moment to fly away on business and leave her alone in paradise, which no right thinking man would do unless compelled by a script, and a lonely Cassini starts to get into those Djamballà rituals—and Djamballà inevitably gets into her.
Cassini is blazing hot and sensual as hell, so you can't blame the snake god for his fascination. The film's director Piero Vivarelli also knows he has someone special on his hands, and spends plenty of time in loving close-ups of his star, but in our opinion his direction is far too chaste for what's basically supposed to be a ninety-minute turn-on. In addition, the film seems padded, with its extended ritual drumming sequences. In the end, what you get is just another movie about island religion and a white girl cutting loose. We've seen versions of it before. If this one is worth watching at all, it's only because Cassini's rare beauty makes it thus. Il dio serpente premiered in Italy today in 1970.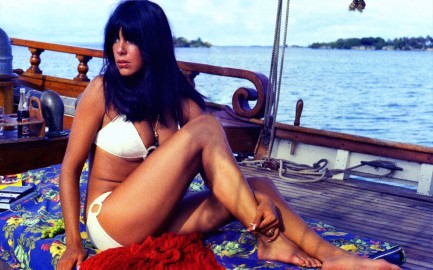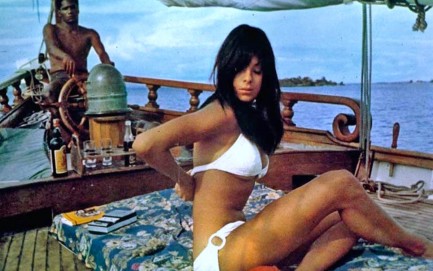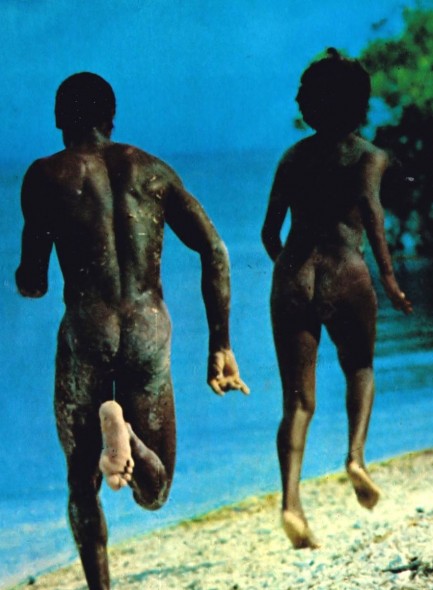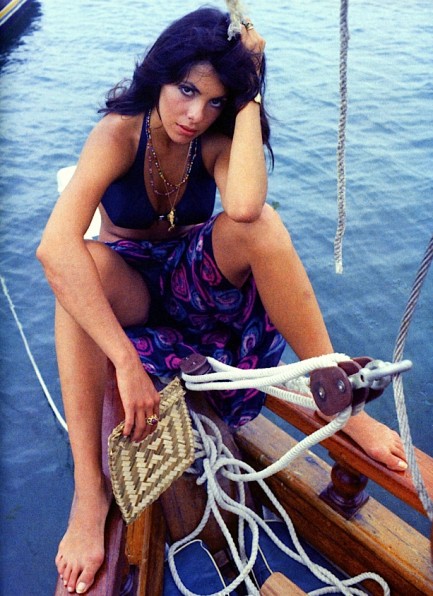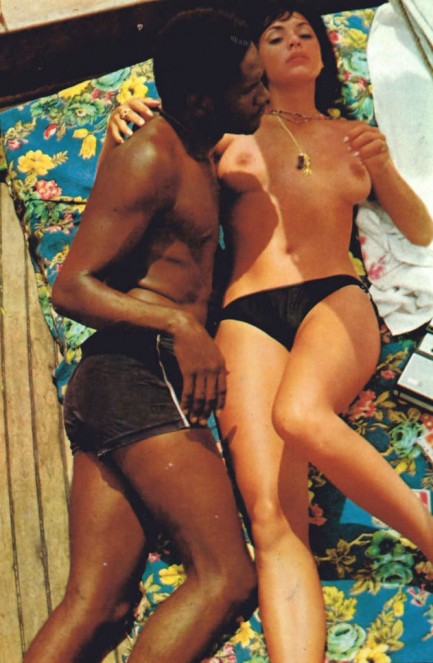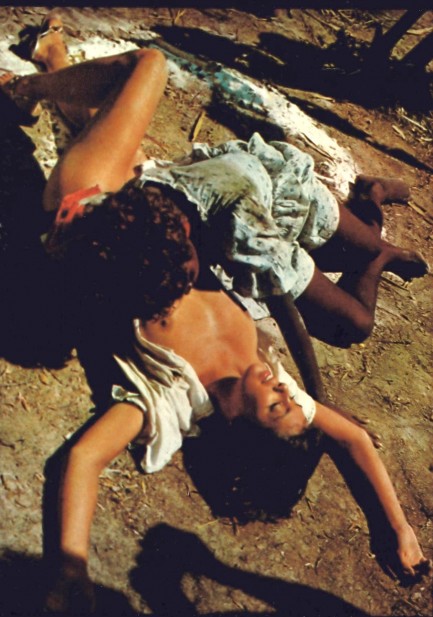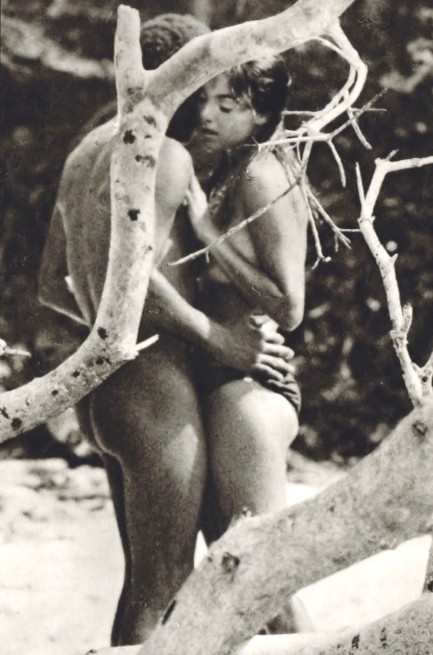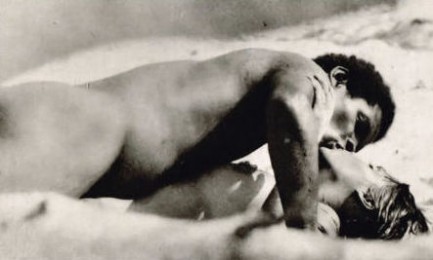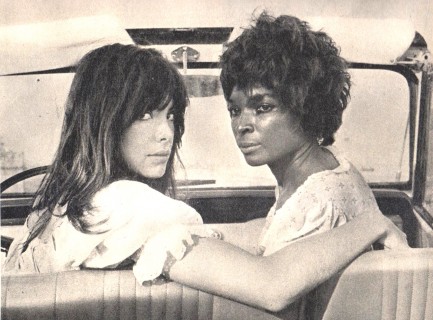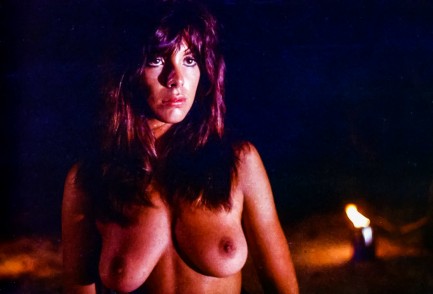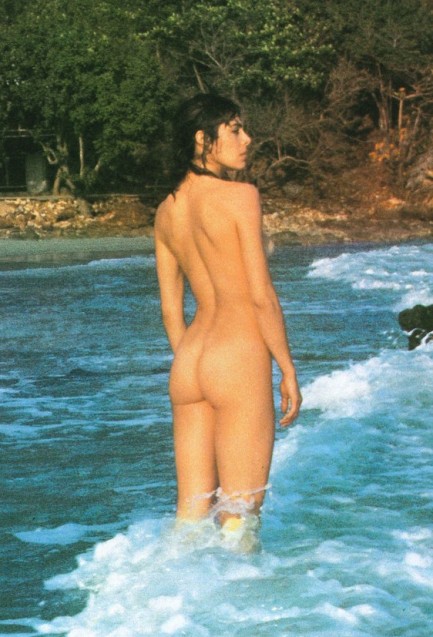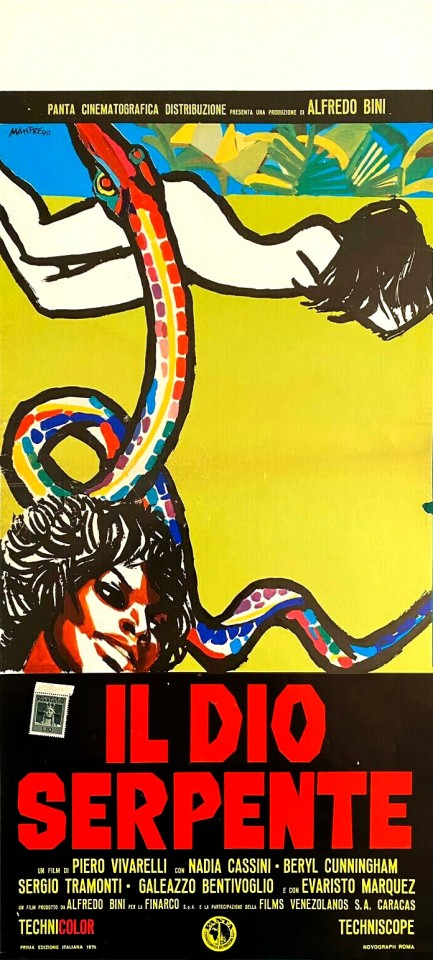 ---
Femi Benussi has a swinging time in the jungle.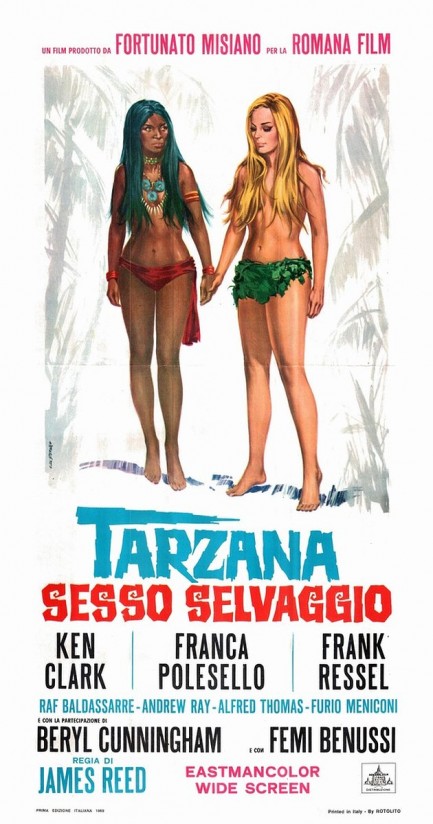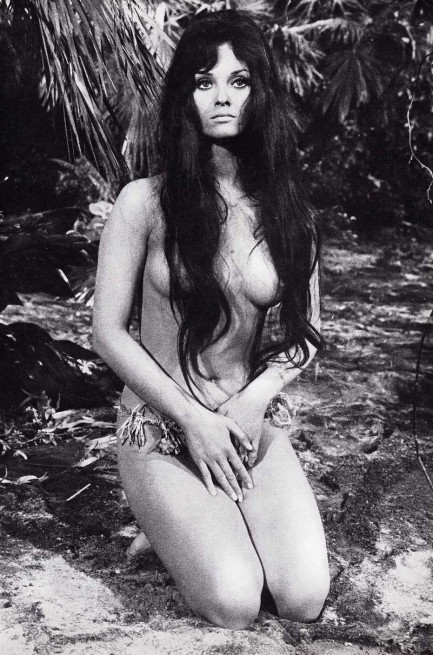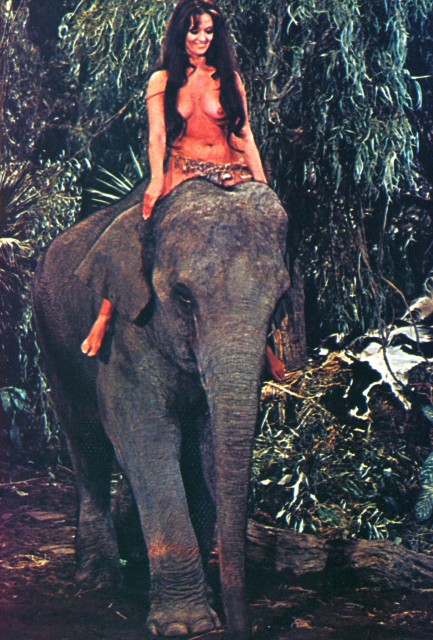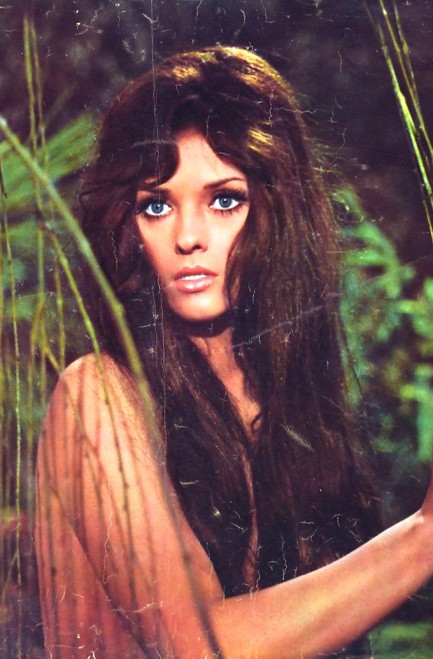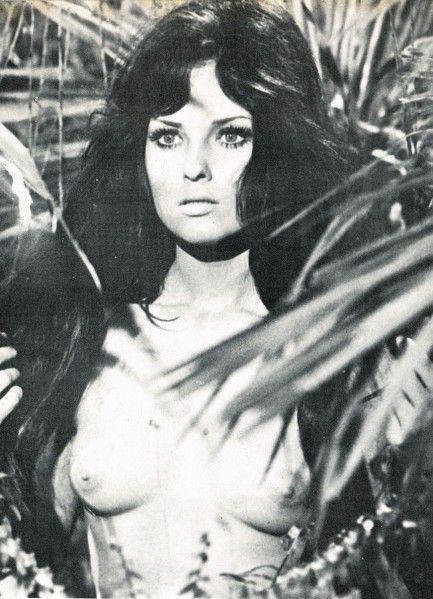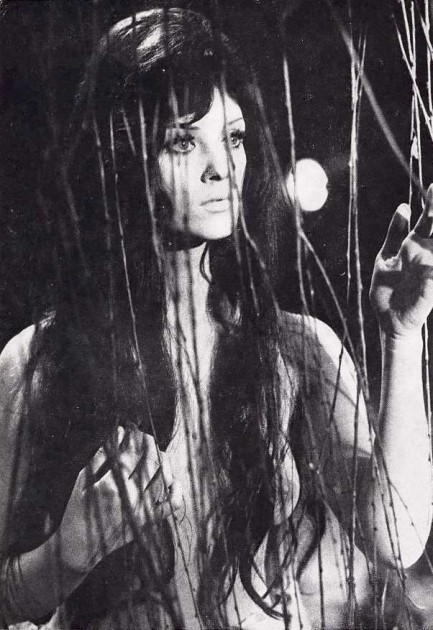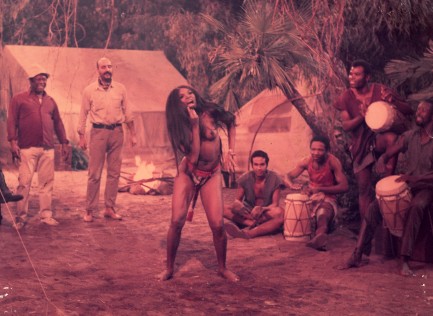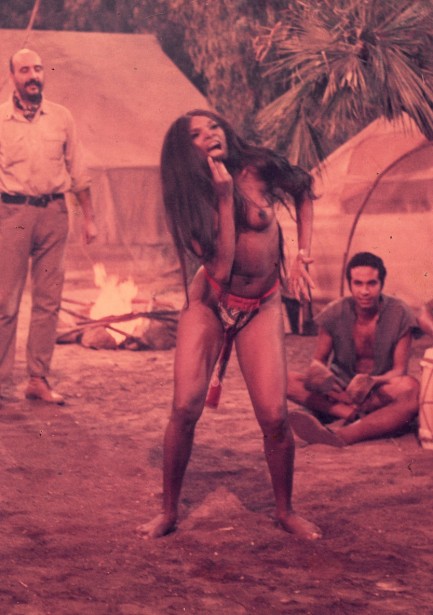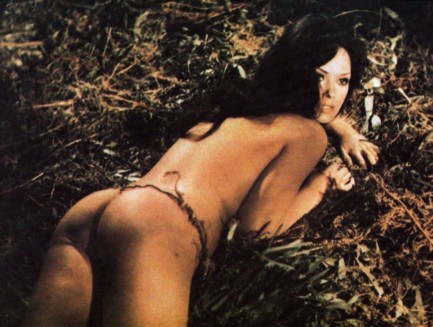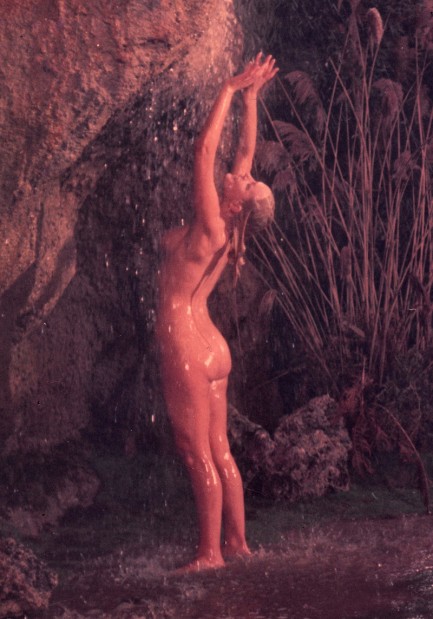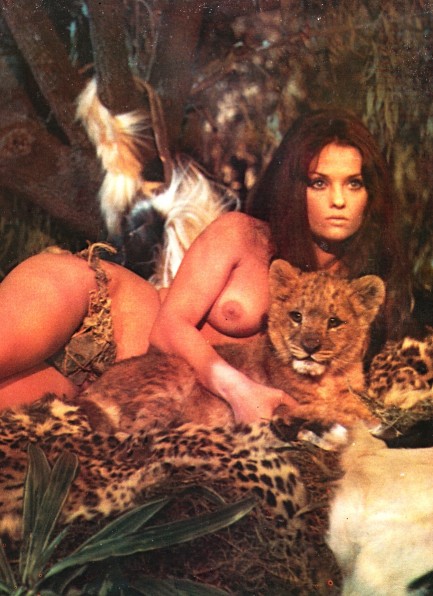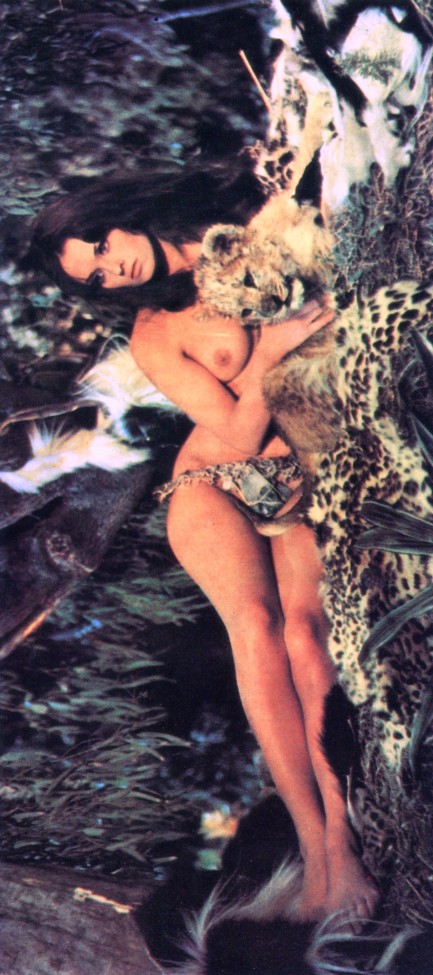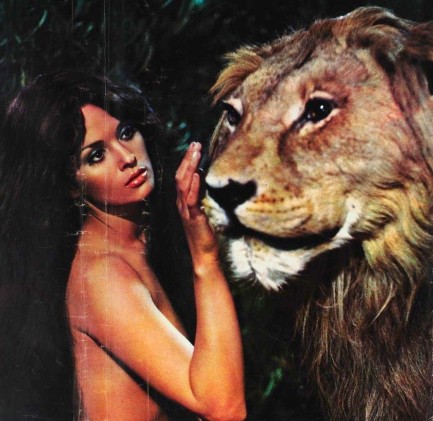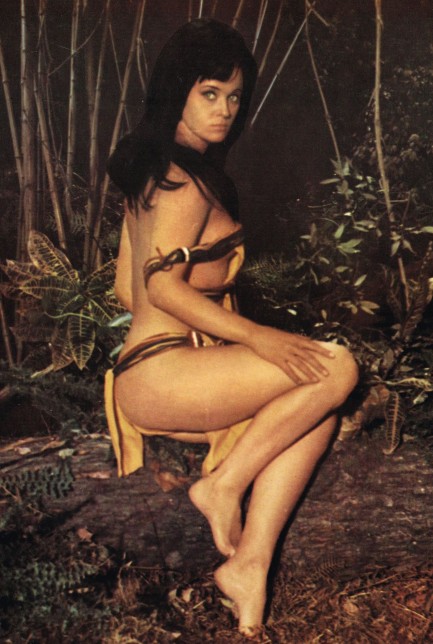 ---