Males top the endangered species list in 1967 spy thriller.

We've shared a lot of art, including a previous Japanese poster, from the James Bond knockoff Deadlier than the Male without ever actually talking about the movie. Today seems like an opportune time, since we're already on the subject of Bond clones. The film, which premiered in Japan today in 1967 after opening in the the UK earlier in the year, starred Richard Johnson, who actually came close to landing the role of Bond thanks to the interest of Dr. No director Terence Young. It didn't happen, though, and Connery as Bond makes more sense when you see Johnson, who's older, skinnier, shorter, and in less pristine shape. But he has panache, and that may be why Young wanted him. Instead he got Connery, and Johnson got the consolation prize of playing Hugh Drummond, a character that originates in H. C. McNeile novels from the 1920s, but who's updated to the '60s in order to deal with a Cold War plot to steal rockets and divert them for nefarious means.
Like the Bond films, Deadlier than the Male offers a winning combination of action, quips, exotic scenery, and lightweight sexiness, but the film never quite rises to the upper echelons. Without the Bond budget it's hard to bring a truly thrilling vision to life. At least the filmmakers were smart enough to frontload their assets by opening the proceedings with Elke Sommer, who's second billed, but probably more important than Johnson in terms of increasing the film's watchability. She has a physicality that makes her a nice fit playing an assassin in the employ of the film's ultimate villain. Sylva Koscina co-stars as Sommer's klepto sidekick, which doesn't hurt. The pair's nefarious deeds eventually draw Johnson to their mountaintop stronghold, and there viewers are treated to a final throwdown with the evil mastermind involving a mechanized, life-sized chessboard. While Deadlier than the Male doesn't manage to out-Bond Bond, watch it with friends and beers and you'll maximize its potential.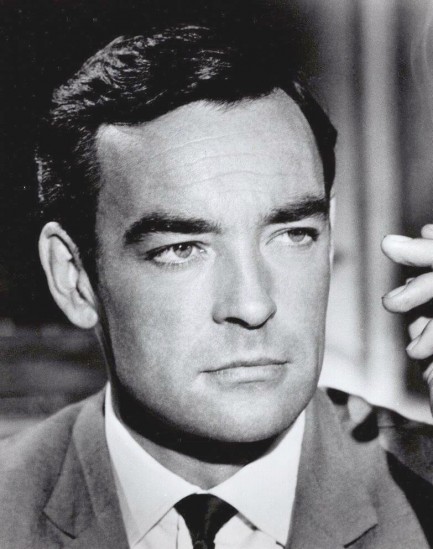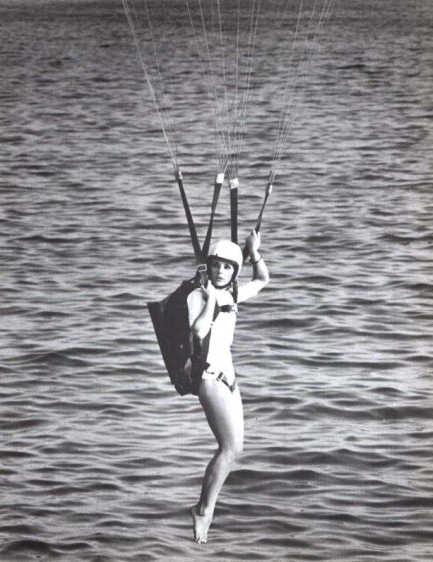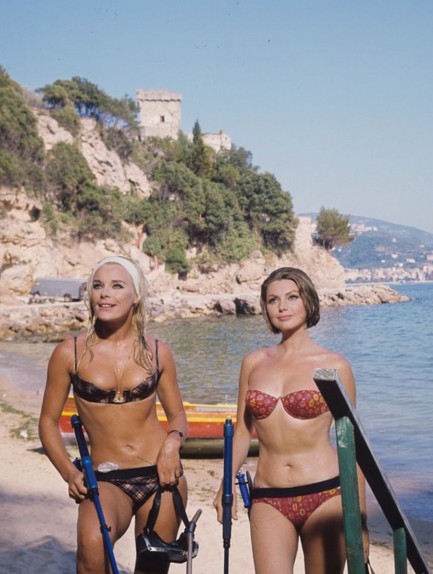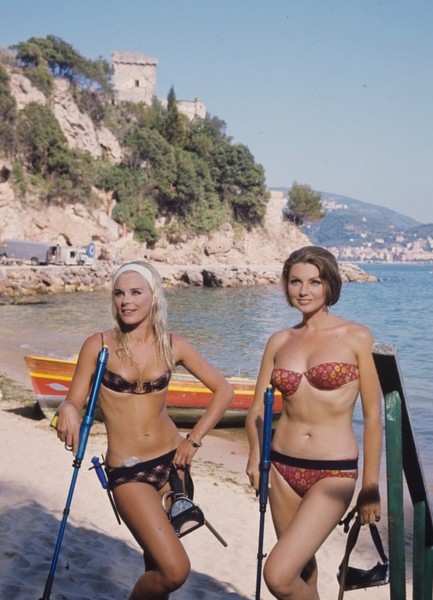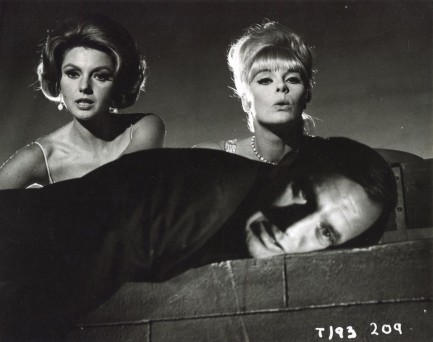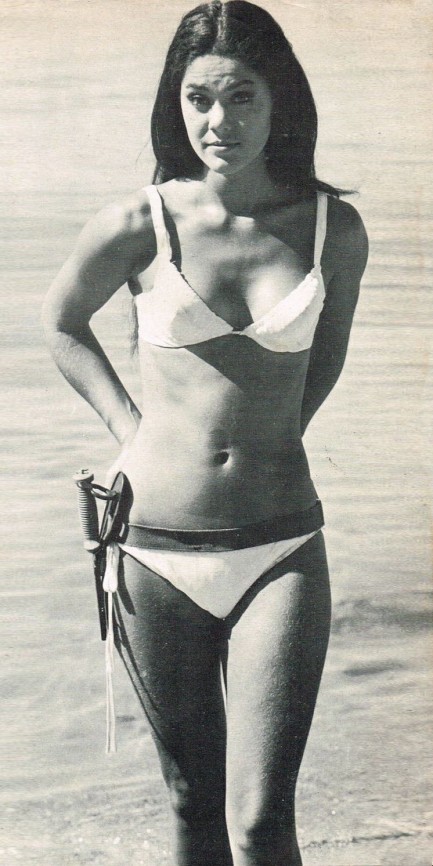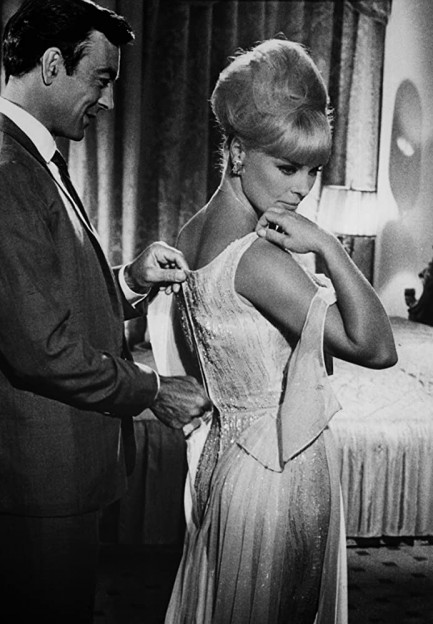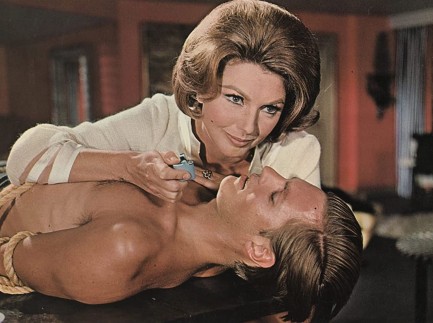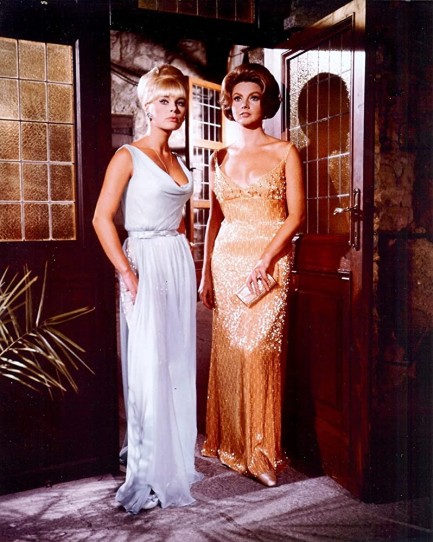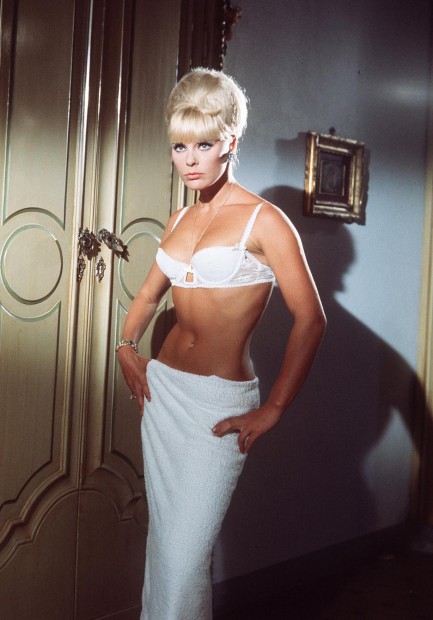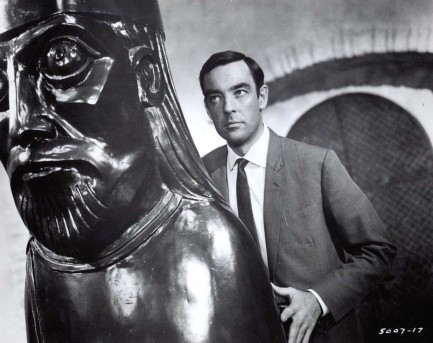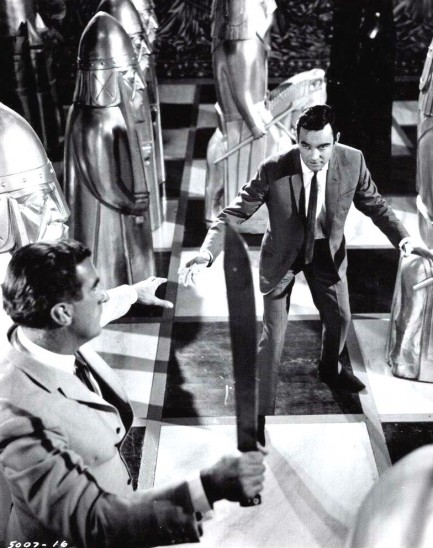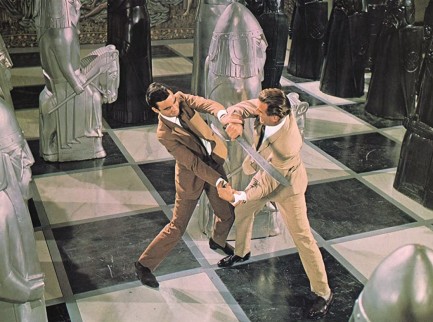 ---
"This place is amazing. Nice bay windows, original wood floors—" Booooo.... get ooout! "Too bad we can't stay."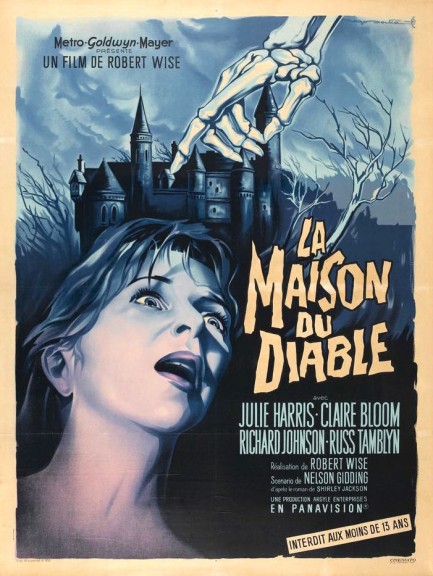 French illustrator Roger Soubie has a long and impressive résumé. He painted more than 2,000 posters during a career spanning four decades, and produced iconic promos such as those for Lolita and The Unholy Wife. The above effort is for The Haunting, called in France La Maison du diable. Based on Shirley Jackson's classic novel The Haunting of Hill House, it's about an anthropologist who rents a creepy old mansion in order to determine whether it's haunted. Of course it is—and it proceeds to seriously flip out the anthropologist and the witnesses he's brought along to verify his findings.
Jackson wrote her chiller in 1959, and it's considered by many to be the greatest haunted house tale of all time. Director Robert Wise uses zooms and odd angles to jar the audience but follows the novel's plot closely, which was a good decision. Today his movie is likewise considered to be one of the finest in the horror genre. Horror has really improved with time, but The Haunting holds up nicely. If you haven't seen it, know going in it's fueled by atmosphere rather than events, but we think it's worth a gander. After its 1963 Stateside premiere it opened in France today in 1964.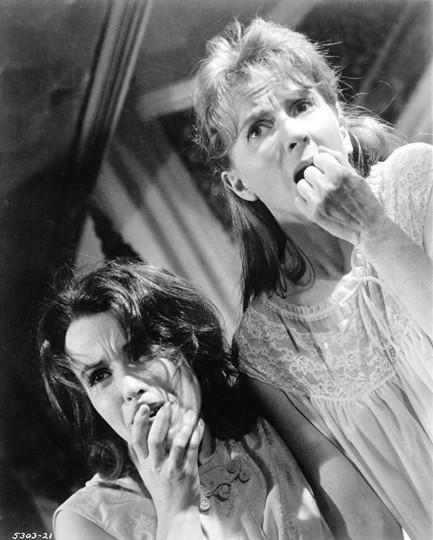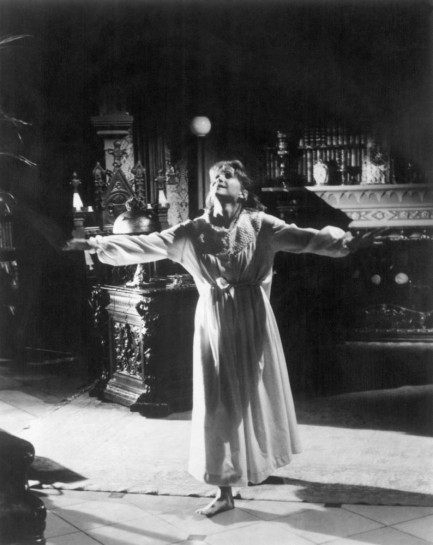 ---
It's impossible to be on the fence about Elke.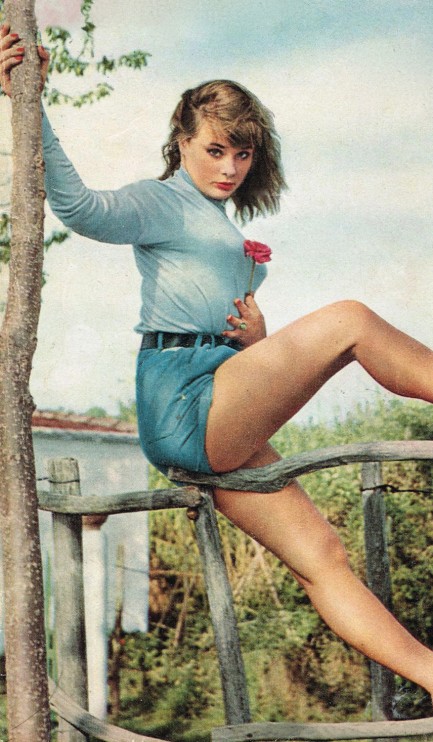 If you watch an Elke Sommer movie you notice immediately how athletic she looks. It was a trademark, and it made her unlike most of her mid-century peers. In fact, in the film Deadlier Than the Male her co-star Richard Johnson specifically disparages her body, opining, "Well, it's not bad. A little bit muscular perhaps, but then you've got to expect that with the violent sort of exercise you undertake." Sommer was ahead of her time, that's all. Check here and here to see for yourself. This shot of her is from 1959 and appeared in the West German magazine Smart.
---