Redhead risks serious sunburn to get a base tan.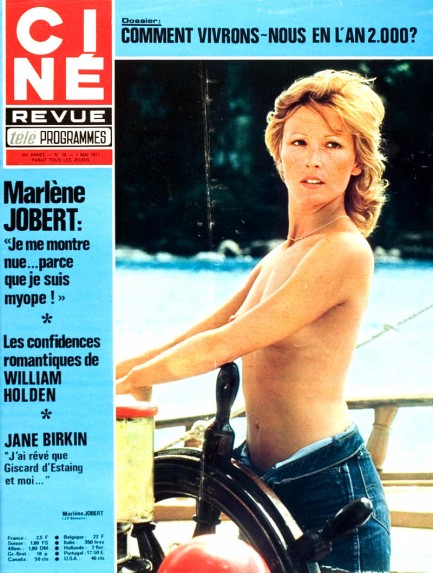 Belgium's Ciné-Revue is one of the best film magazines of the mid-century era. It's also one of the hardest to scan. Not only do the pages need to be scanned in halves and joined via computer, but the tiny text makes lining the halves up a real challenge. We didn't think about that when we bought a stack of these in Paris several years back, and now the sheer effort involved causes us to doubt we'll ever get them all uploaded. But we managed to carve out a few hours, so today we have this issue from May 1975 with French actress Marlène Jobert doing a little topless boating on the cover, hopefully well slathered in sunscreen. Jobert also features in the beachy center spread wearing even less clothing (and theoretically more sunscreen), but the real star of this issue is Bette Davis, who receives a career retrospective with shots from seemingly every movie she ever made. You also get William Holden, Jane Birkin, Dominique Sanda, Sidney Poitier, Sophia Loren, Rita Hayworth, Agostina Belli, a feature on Steven Spielberg's Jaws, and much more, in forty-plus scans.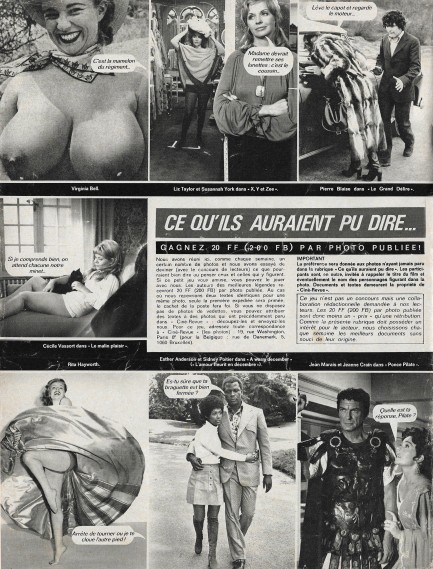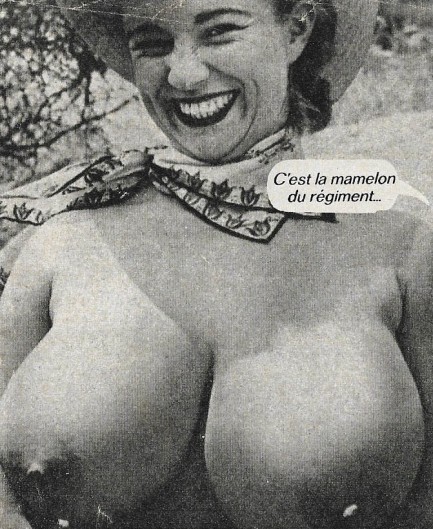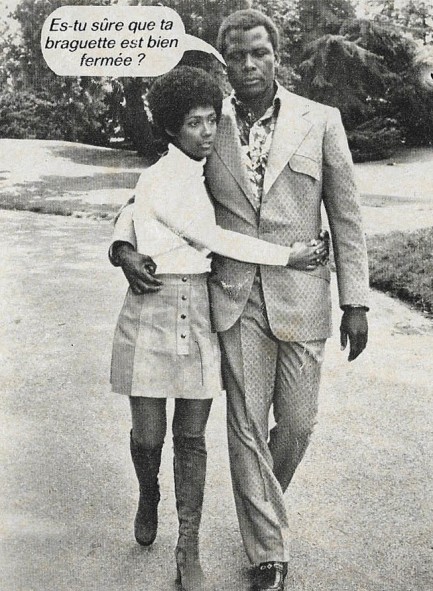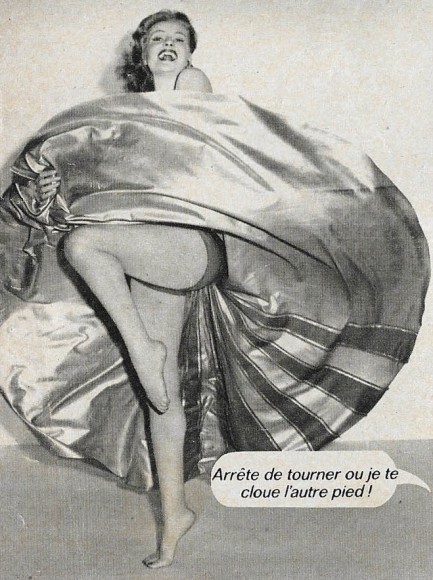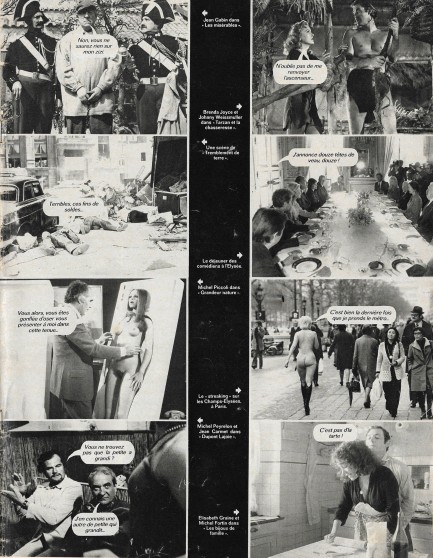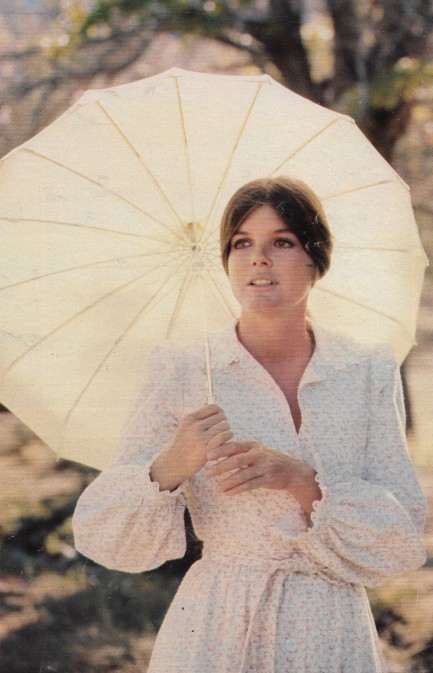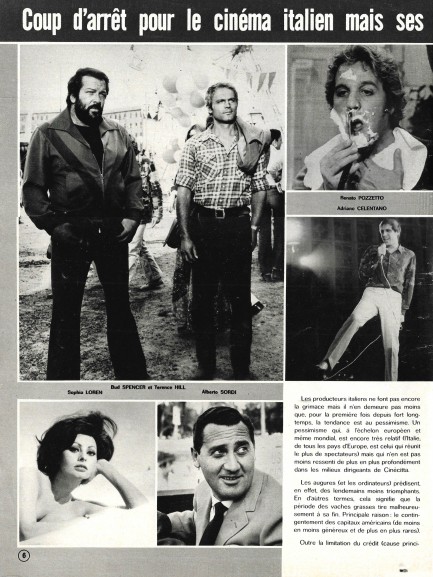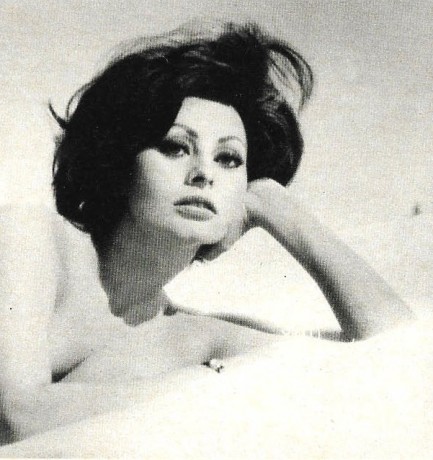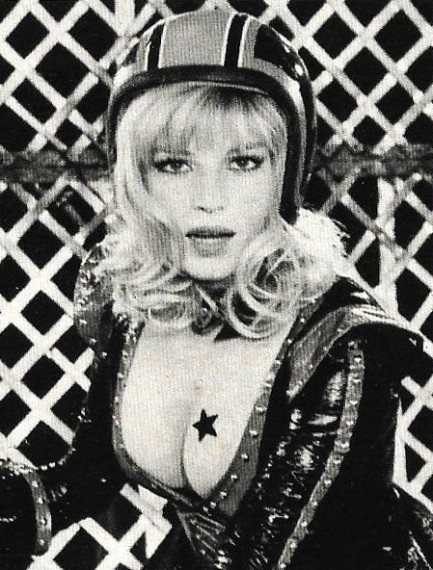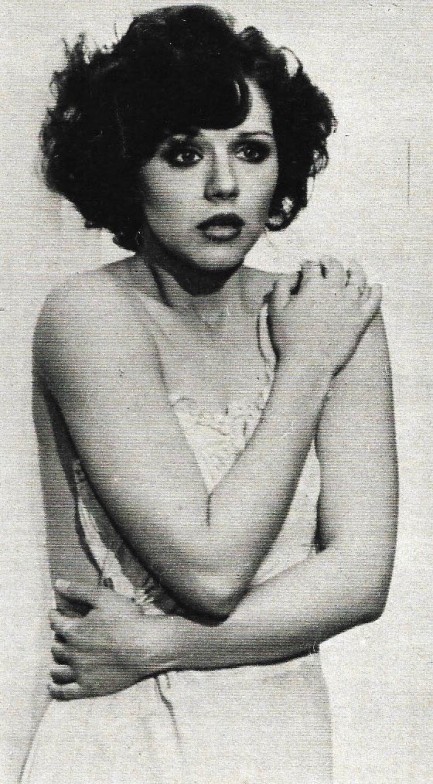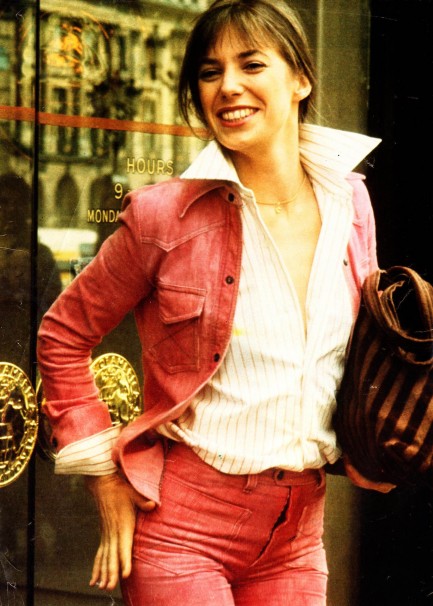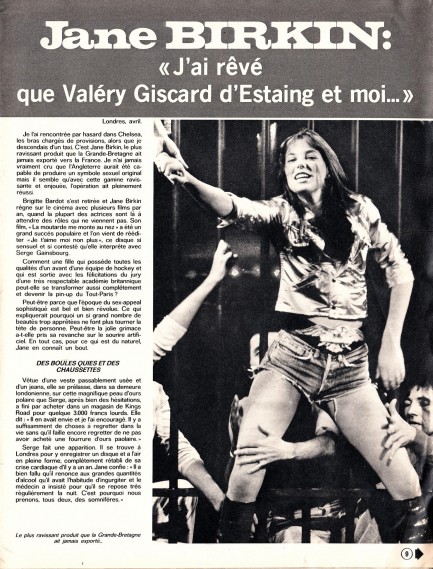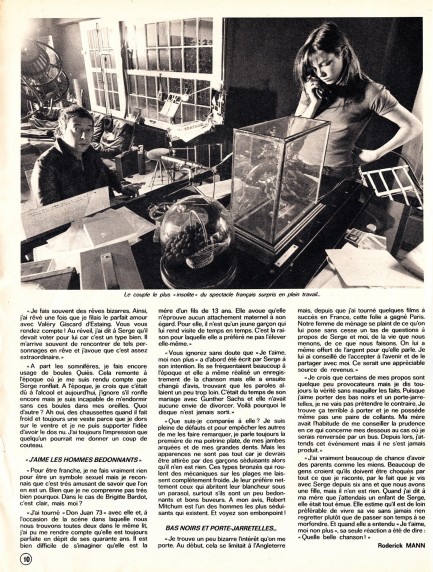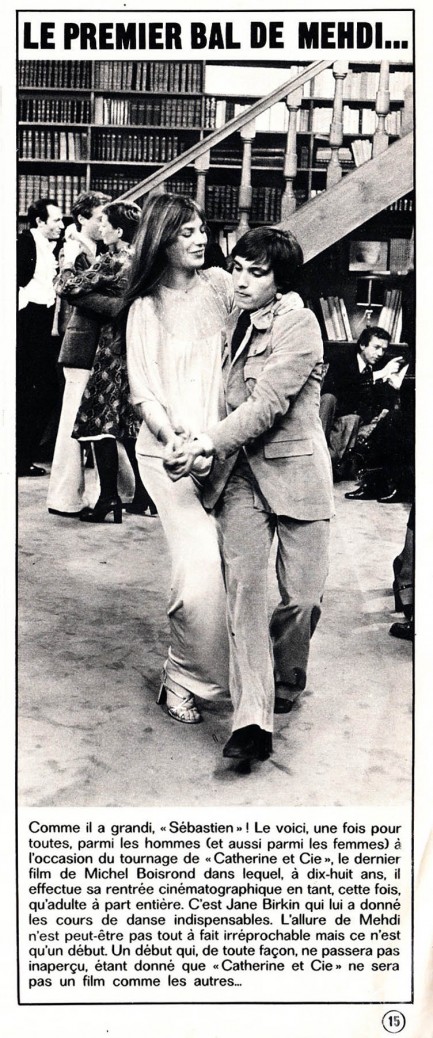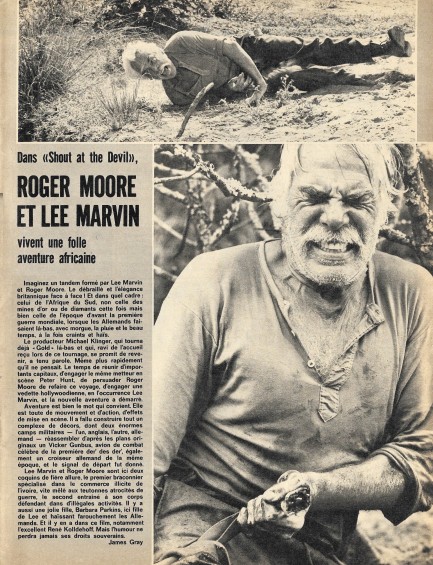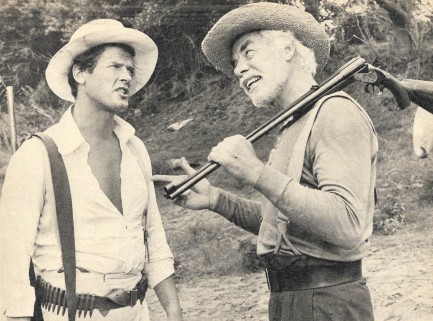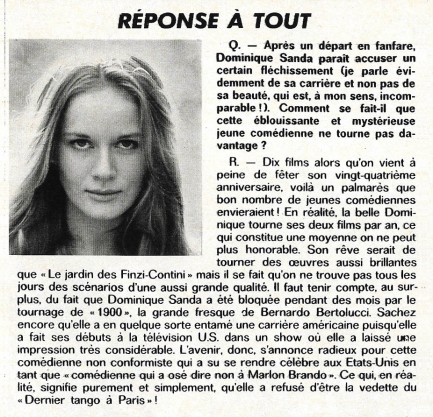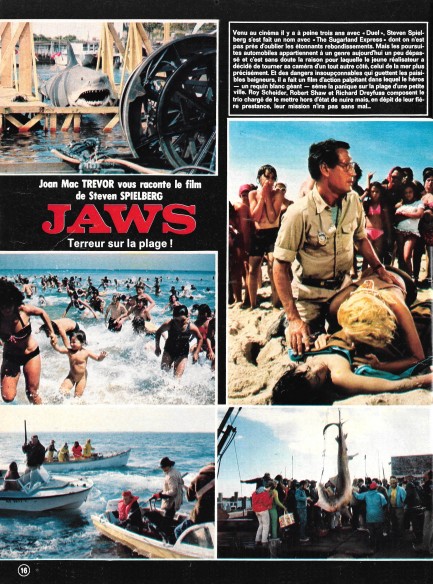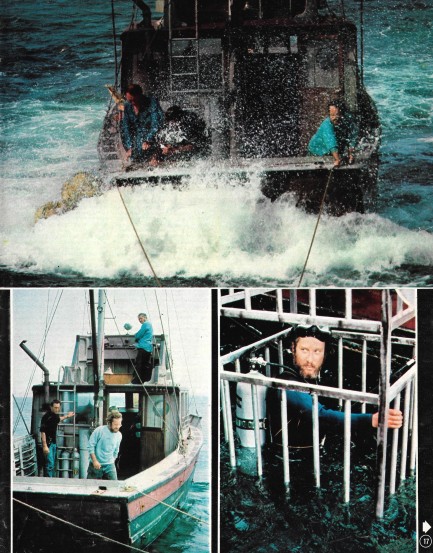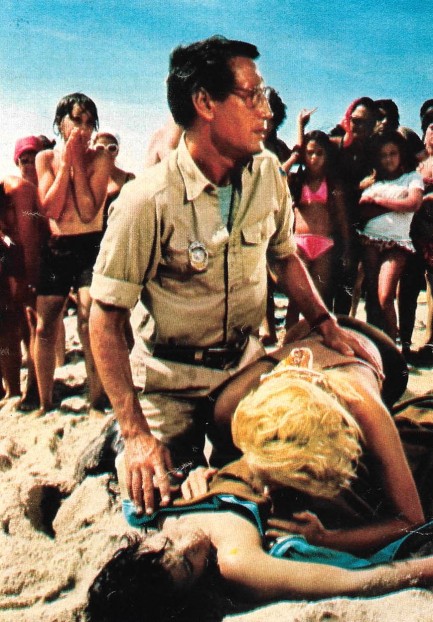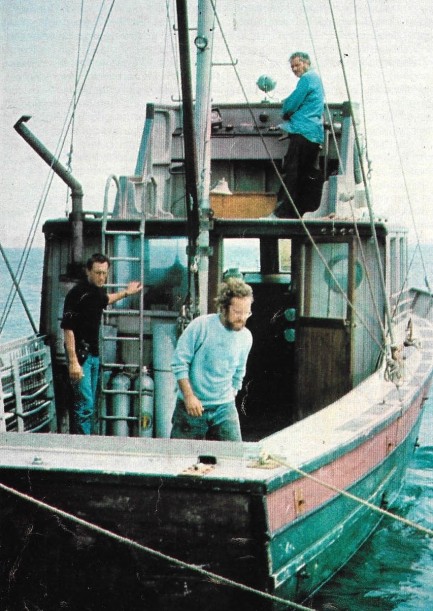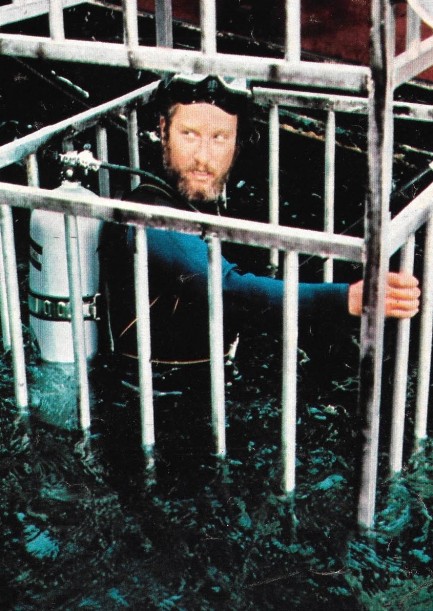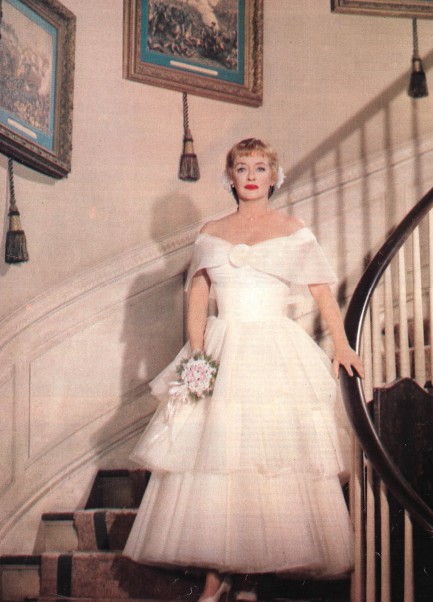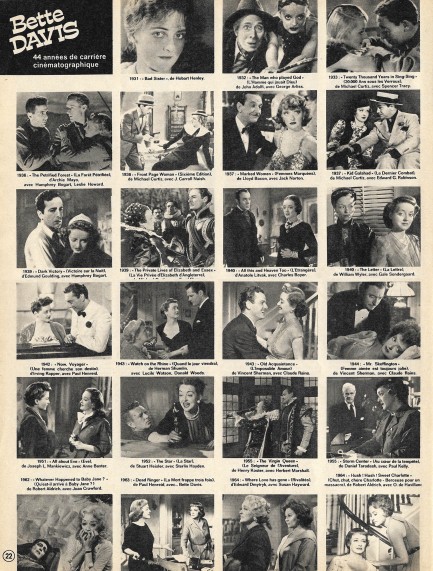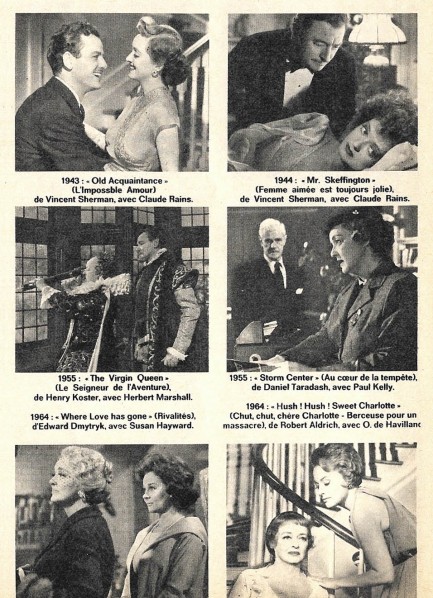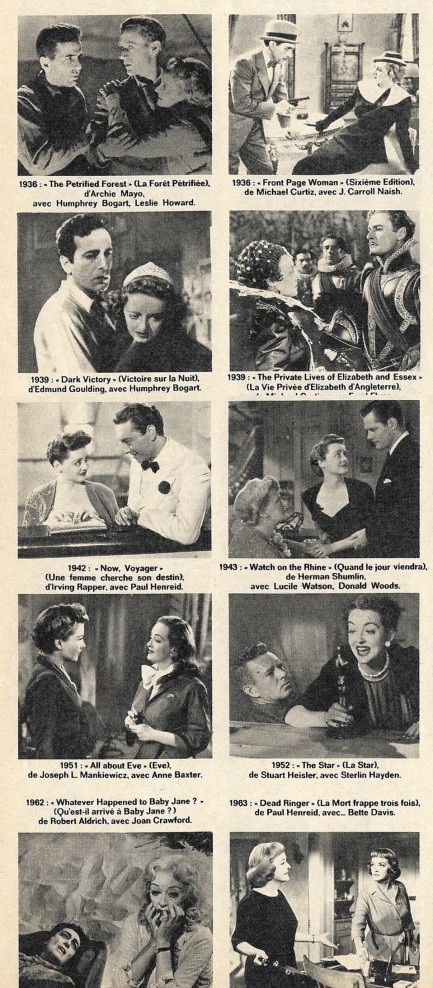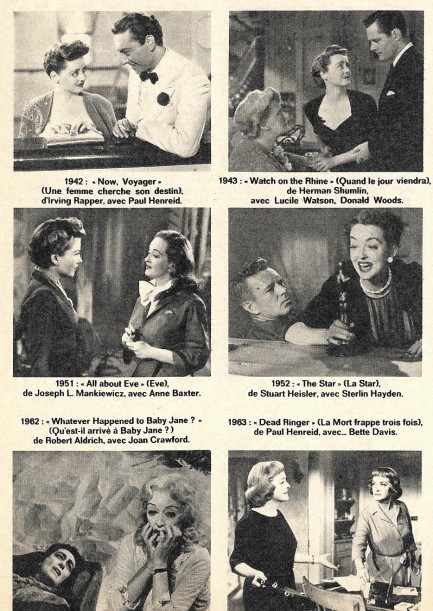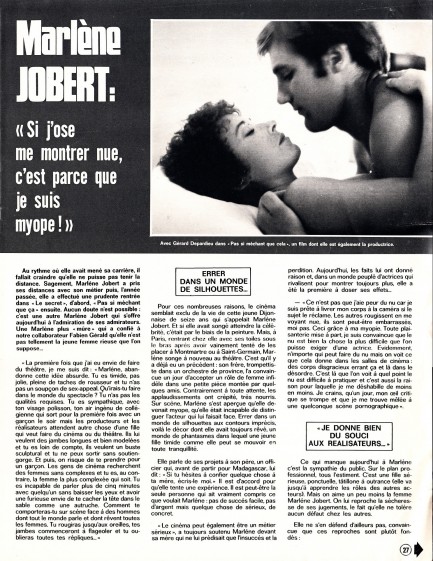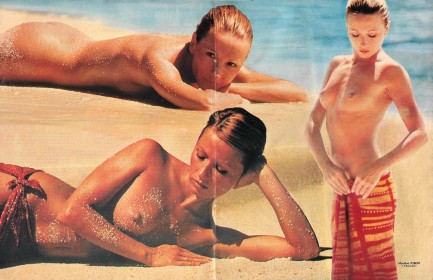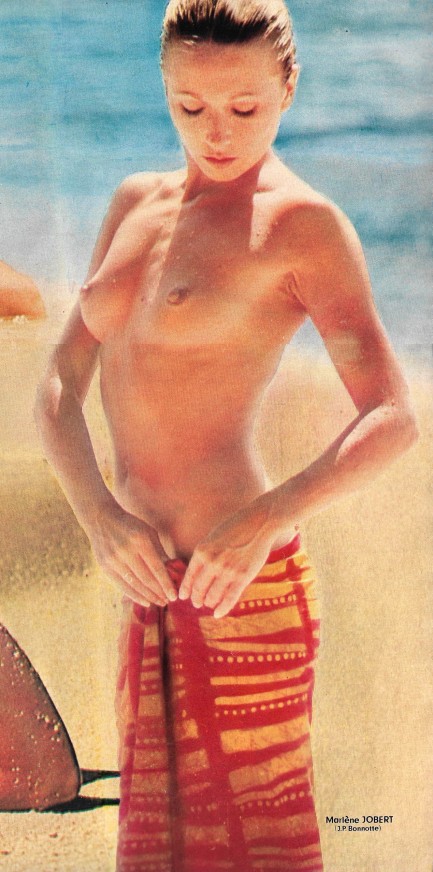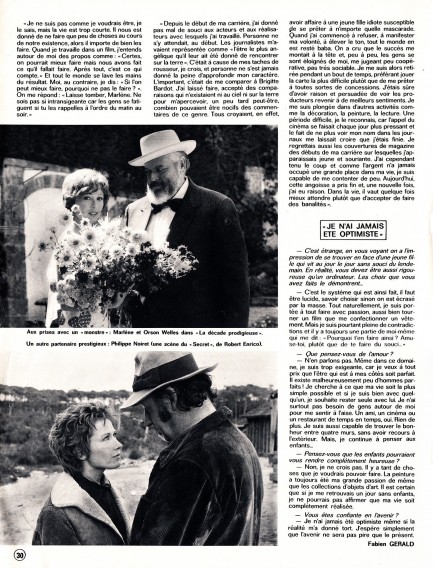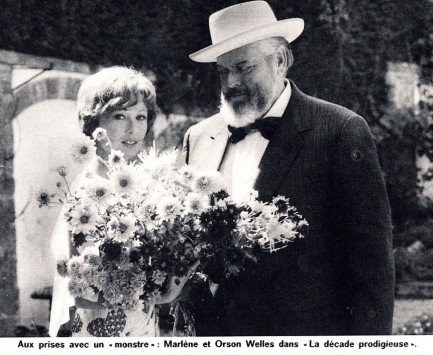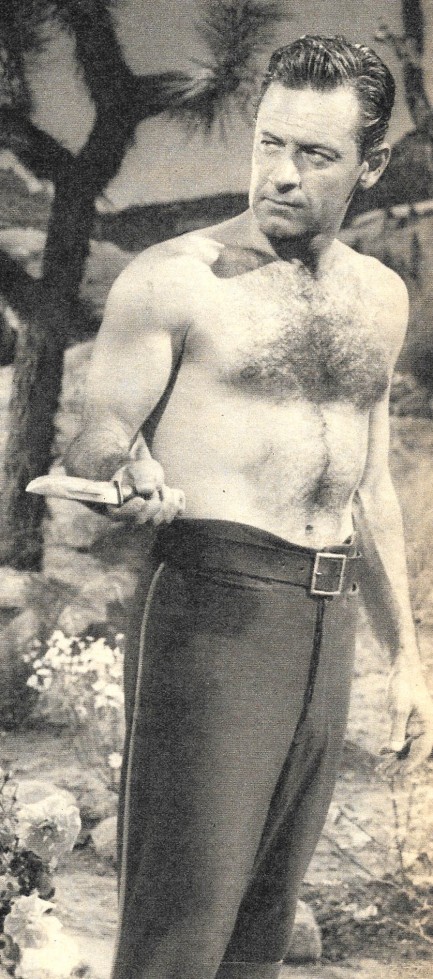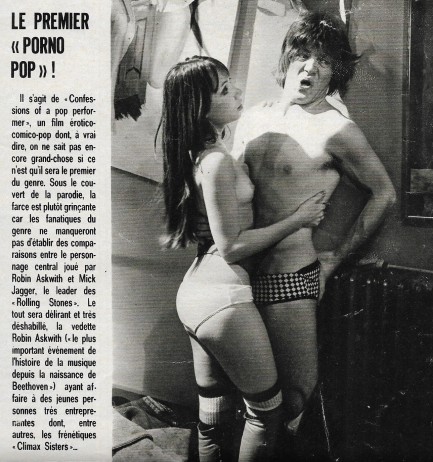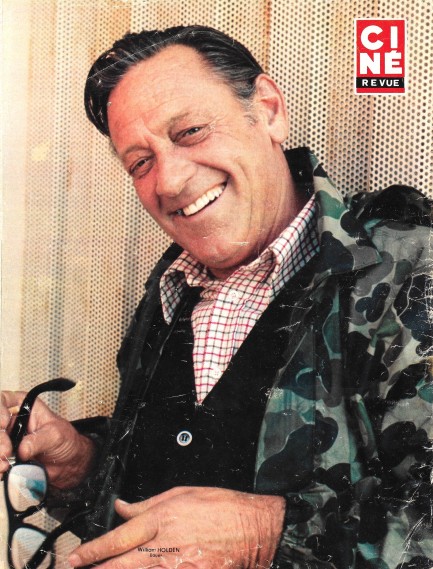 ---
Sharks aren't the worst predators in the water.
Behold! The longest piece of promo art we've ever shared. The oceangoing thriller The Deep premiered in the U.S. in June 1977 as part of a wave of similar movies that came in the wake of Jaws (see what we did there, with the "wave" "wake" thing?). Yeah. So anyway, author Peter Benchley, who wrote the novels that spawned both films, used similar themes for the two, but switched the monster shark for human dangers in The Deep. The Japanese run of the film began today in 1977, and for once the Japanese title isn't something wildly different—they went with

ザ・ディープ

, which means "the deep."
We've never seen anything like this poster before, and we doubt we will again. Also of note is that the movie, which was not considered top notch, was a massive hit thanks to a brilliant marketing campaign that saw co-star Jacqueline Bisset wardrobed in a white t-shirt that turned transparent when wet, such as during her opening diving scene in the warm Bahamian waters. Never had a pair of nipples made such a splash. A longtime a sex symbol and thirty-three years old when the The Deep appeared, the film made Bisset a legit superstar for the first time.

---