James Bond heats up the Cold War in Istanbul.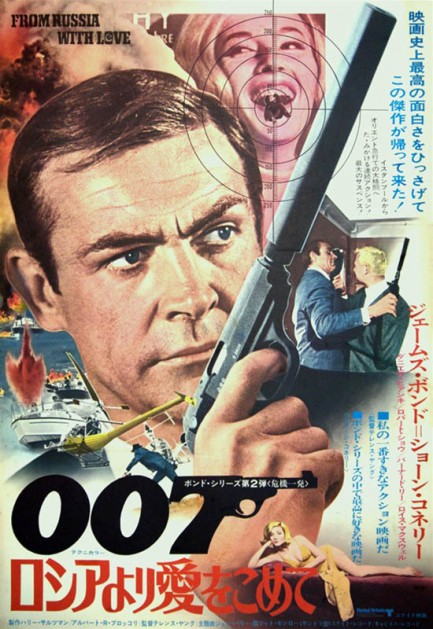 We take it on faith that everyone has seen all the old James Bond films, and that most people love them. But we haven't actually sat down and watched some of them in twenty years. So when we saw all these Japanese posters for 007ロシアより愛をこめて, also known as 007/危機一発, but much better known as From Russia with Love, we said why not take a fresh look at it like we'd never seen it before. Plus, you know, lockdown. Bond seemed like just the sort of reliable adventure we needed to spice up the idle hours. The film definitely proves that when it comes to action movies budget is almost everything, and a decent script helps. Call it Q=BS2. Budget and script squared equals quality. From Russia with Love scores well there.
We had forgotten how fun Pedro Armendáriz is as Ali Kerim Bey, Bond's counterpart in Istanbul, which is where much of the film is set. Interesting factoid about Armendáriz: he'd been diagnosed with cancer and was already fatally ill when he made the movie. After filming he shot himself to skip the suffering that was on tap and never got to see the finished product. Another bit of trivia is that Eunice Gayson, who was reprising her role as Sylvia Trench from the earlier Dr. No., was supposed to appear in six films, serving as Bond's recurring love interest and the central figure in a running gag. In short, every time Bond would try to get hot and heavy with her, headquarters would interrupt and call him away, leaving the loyal Gayson serially unfulfilled.
We love that idea, but studio heads changed their minds, possibly because they wanted to make Bond a little sluttier than originally written. Don't quote us on that, but it was the '60s, after all. Make love not war. Of course, in the end, Bond makes both. In any case, if you have time to kill, From Russia with Love might just do the trick. It's exotic, reliable, and familiar, but since you probably haven't seen it for years it will also be fresh enough to keep you interested. Also, Robert Shaw as the secondary villain doesn't hurt, nor does Daniela Bianchi as the primary female character, and Lotte Lenya as a Russian assassin with a dagger that extends from the toe of her pump is a hoot. Talk about the cruel shoes. From Russia with Love premiered in England in 1963, and reached Japan today in 1964.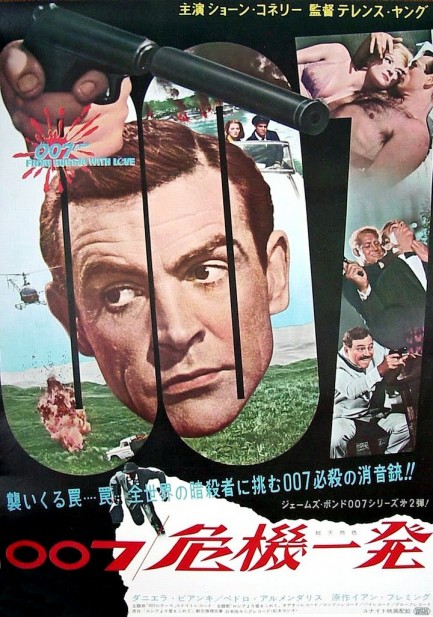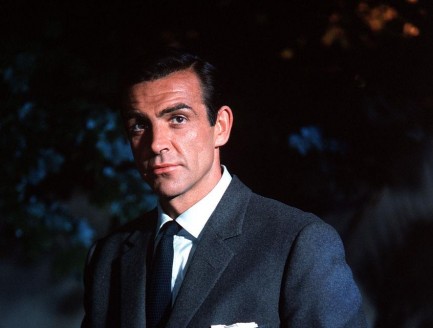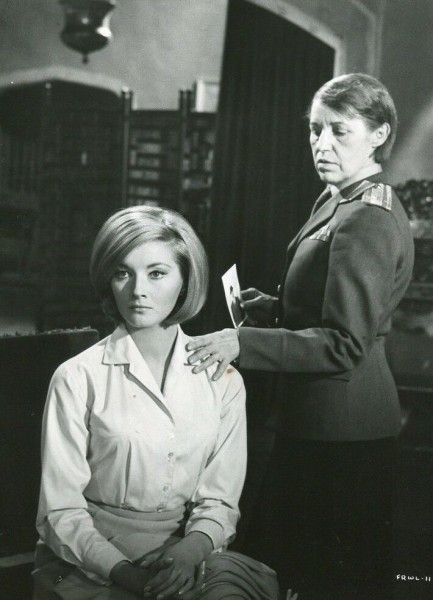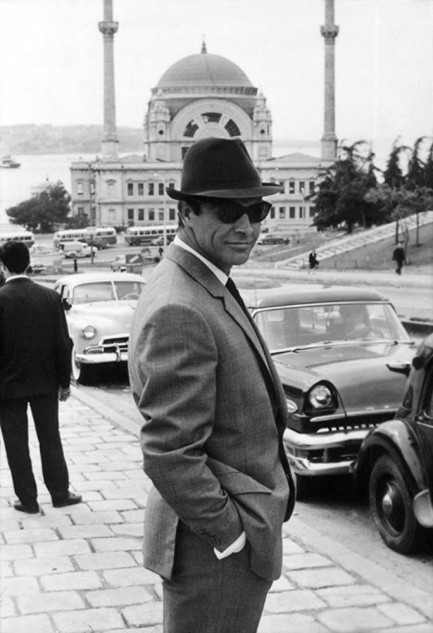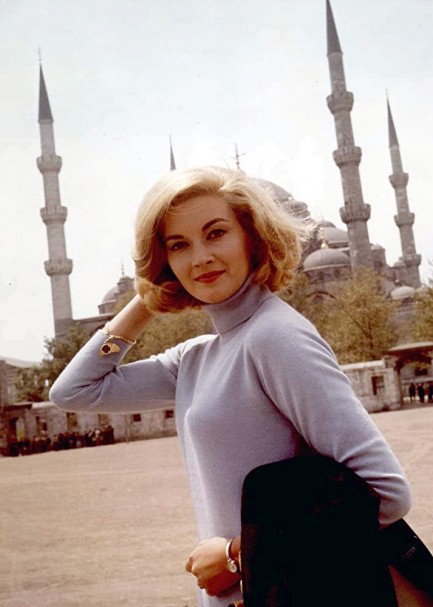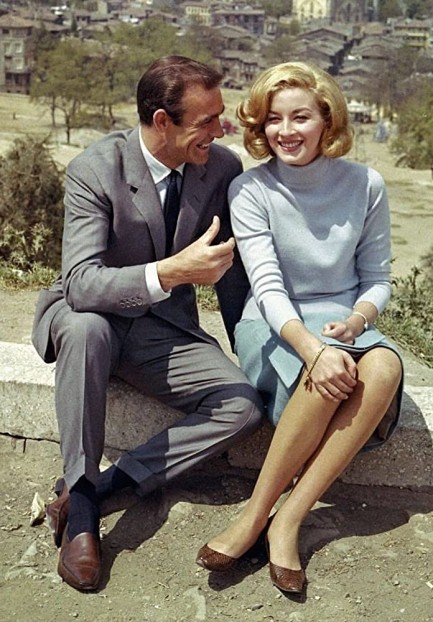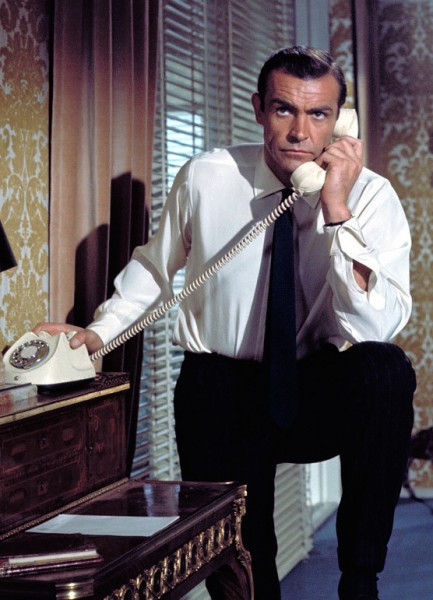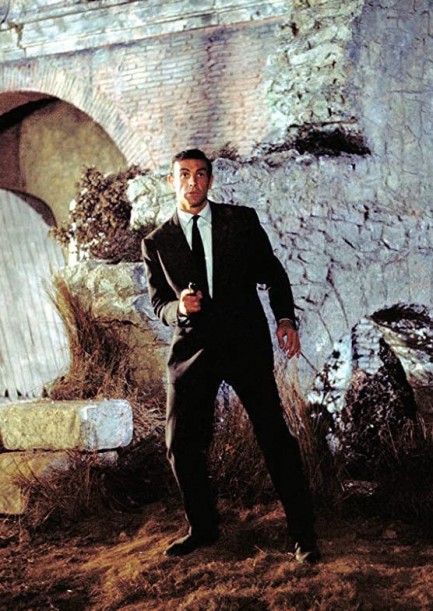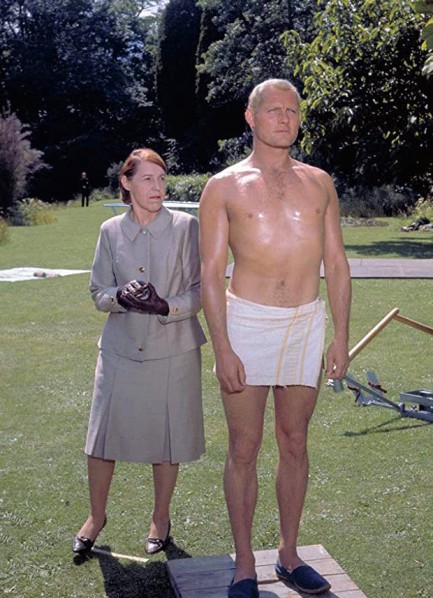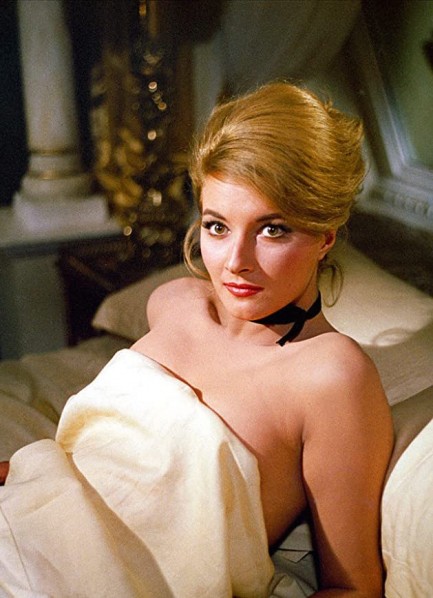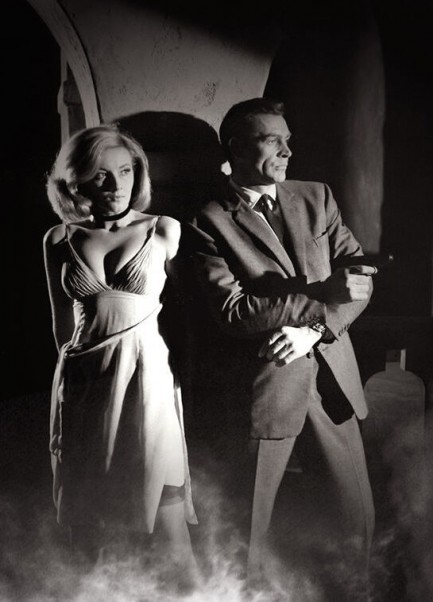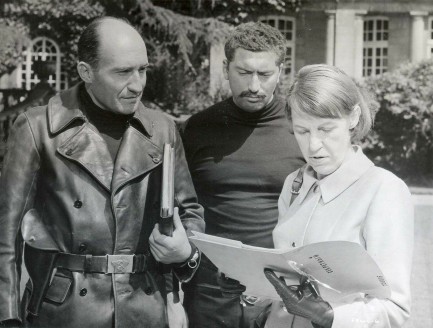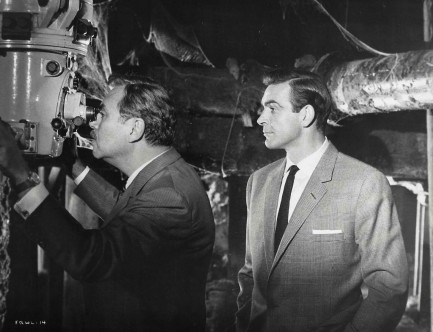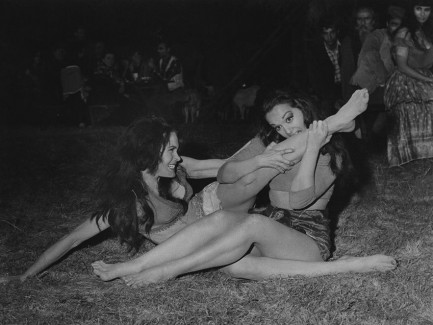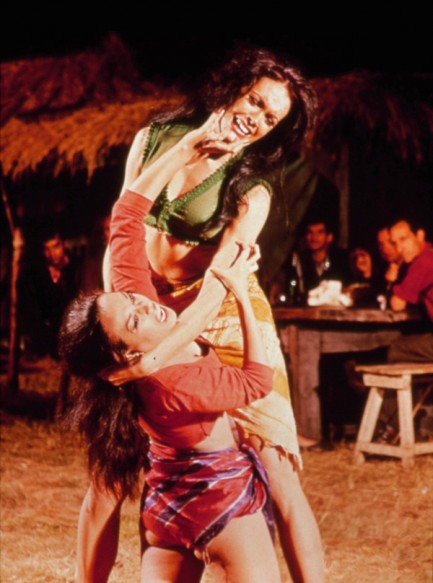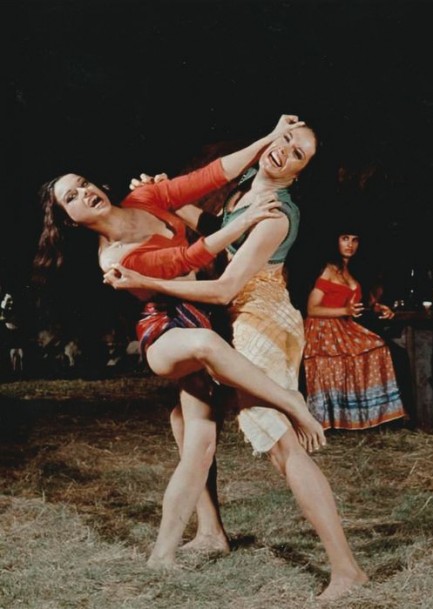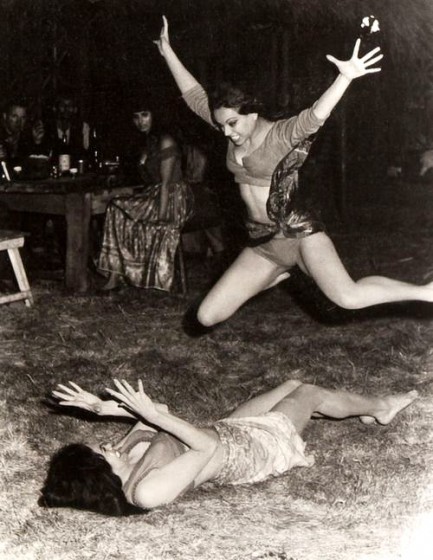 ---
Redhead risks serious sunburn to get a base tan.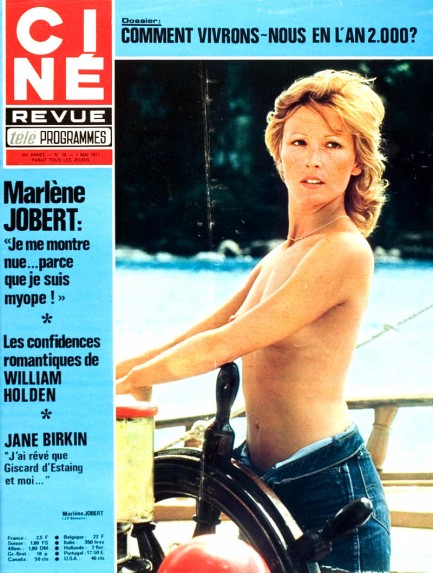 Belgium's Ciné-Revue is one of the best film magazines of the mid-century era. It's also one of the hardest to scan. Not only do the pages need to be scanned in halves and joined via computer, but the tiny text makes lining the halves up a real challenge. We didn't think about that when we bought a stack of these in Paris several years back, and now the sheer effort involved causes us to doubt we'll ever get them all uploaded. But we managed to carve out a few hours, so today we have this issue from May 1975 with French actress Marlène Jobert doing a little topless boating on the cover, hopefully well slathered in sunscreen. Jobert also features in the beachy center spread wearing even less clothing (and theoretically more sunscreen), but the real star of this issue is Bette Davis, who receives a career retrospective with shots from seemingly every movie she ever made. You also get William Holden, Jane Birkin, Dominique Sanda, Sidney Poitier, Sophia Loren, Rita Hayworth, Agostina Belli, a feature on Steven Spielberg's Jaws, and much more, in forty-plus scans.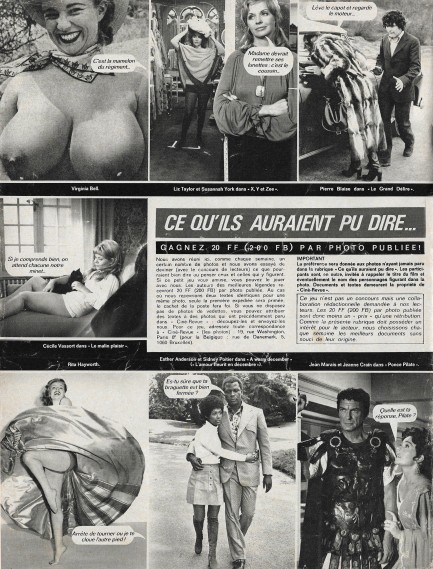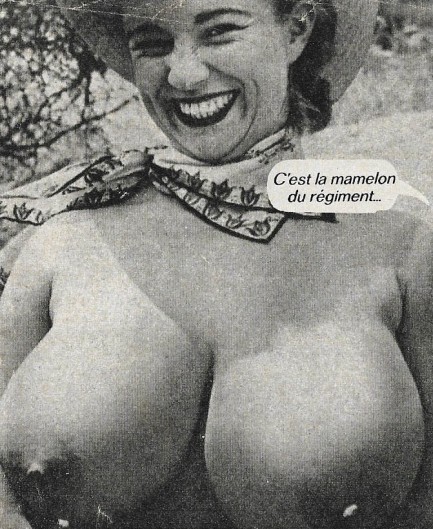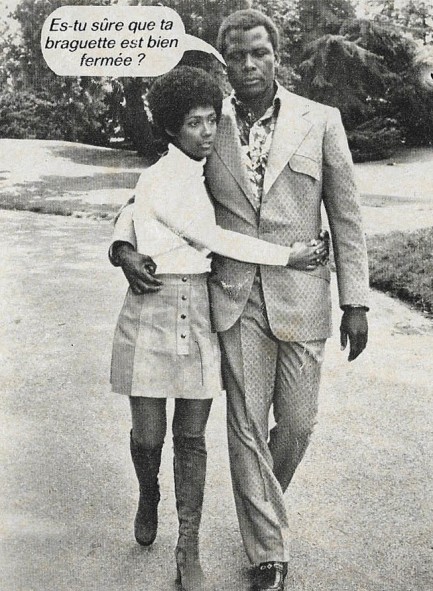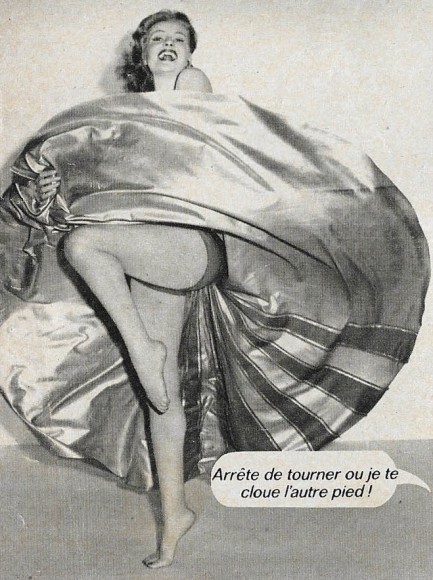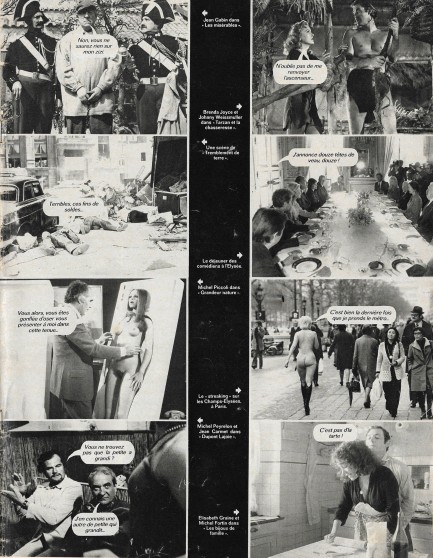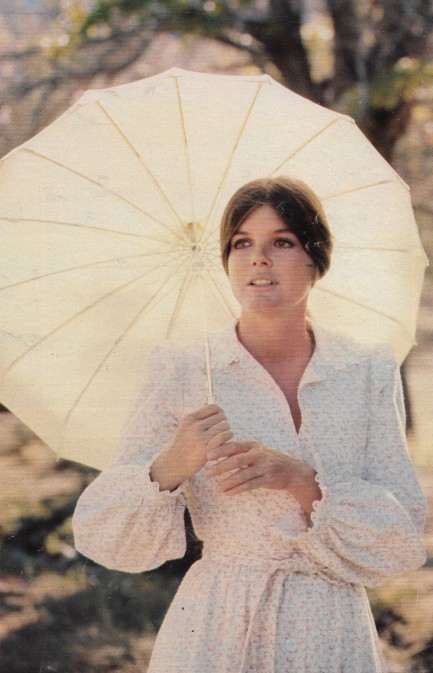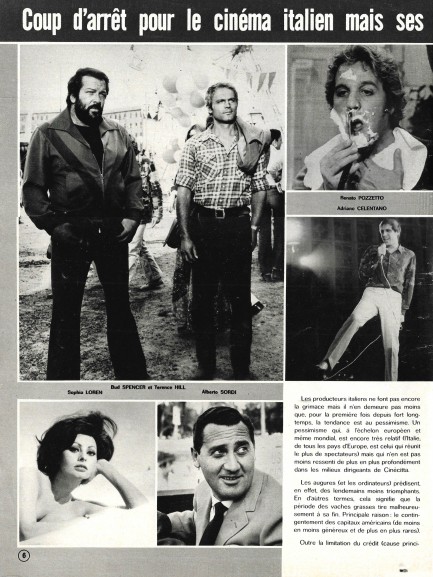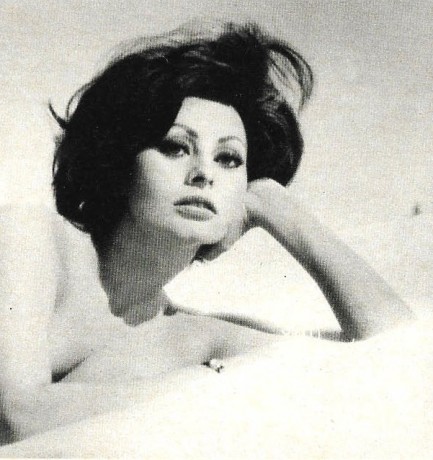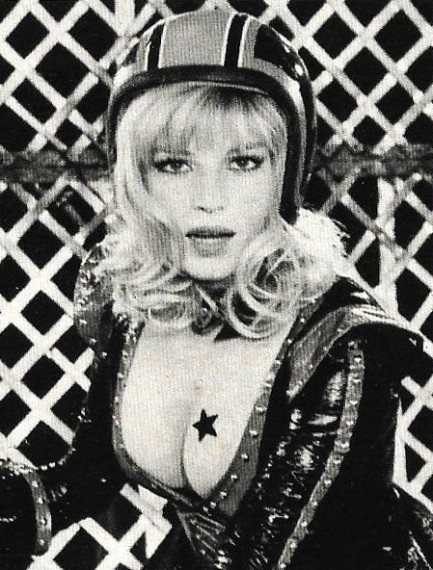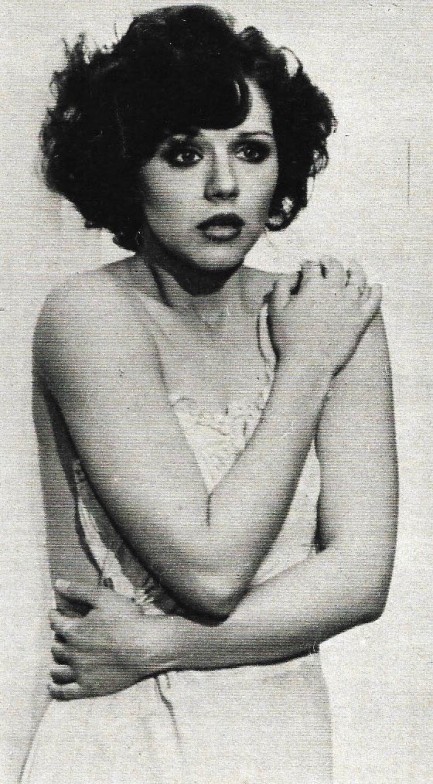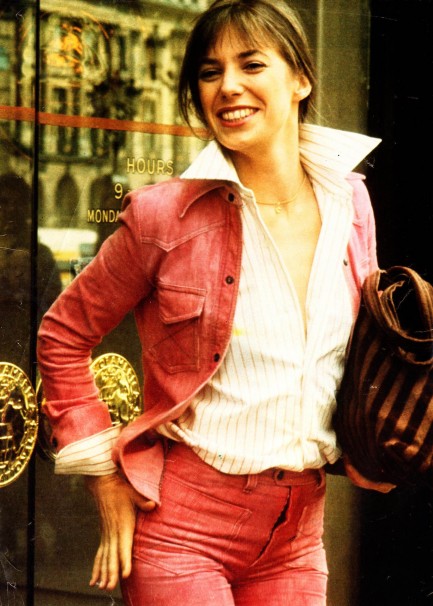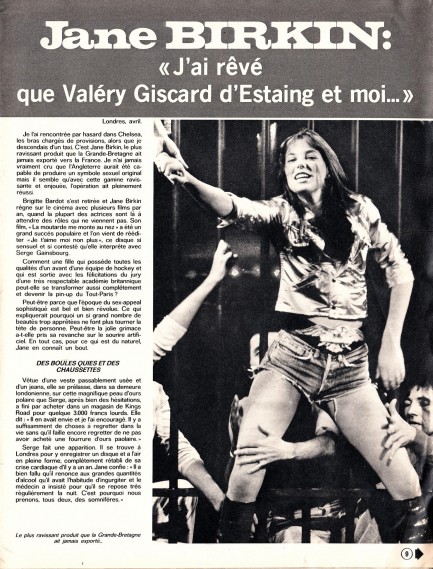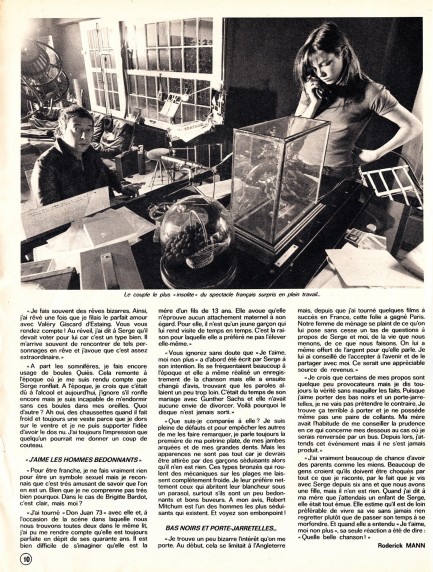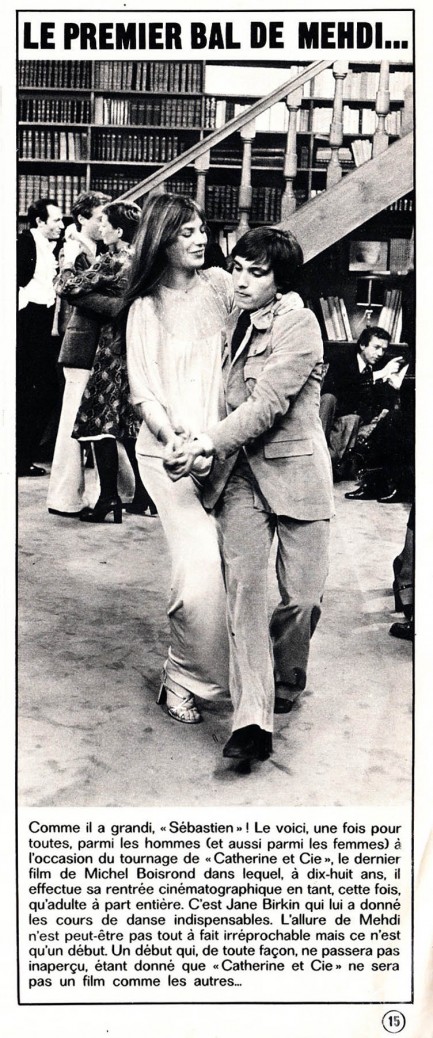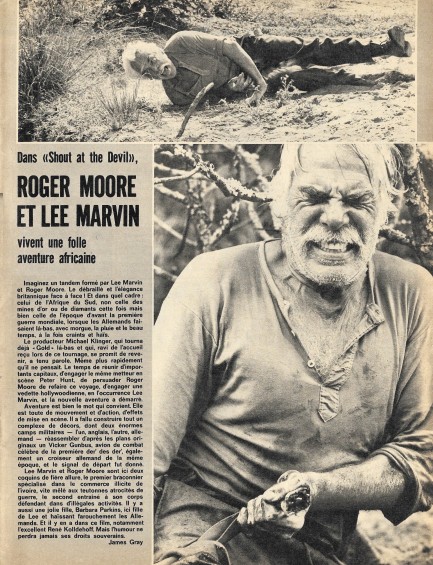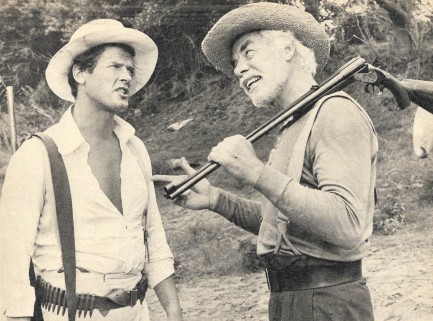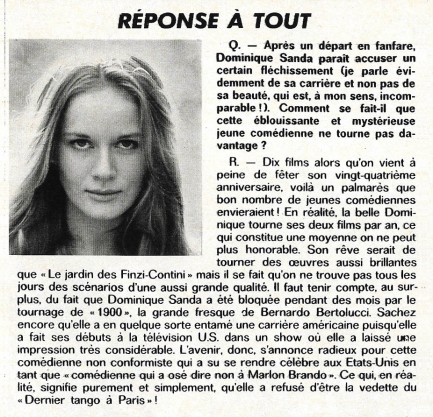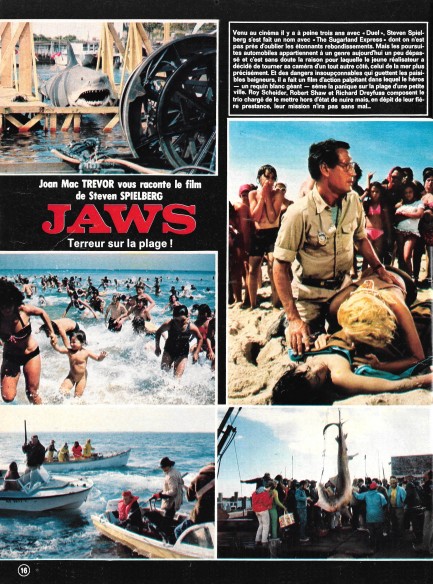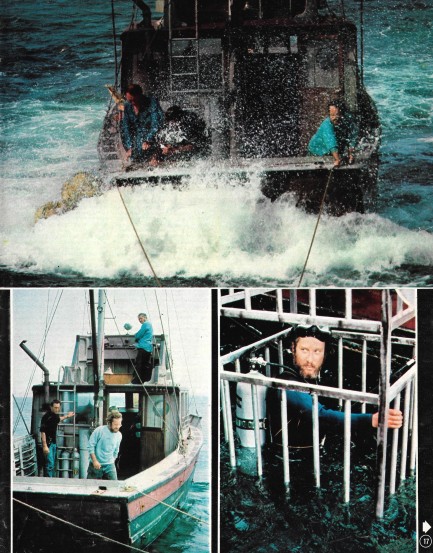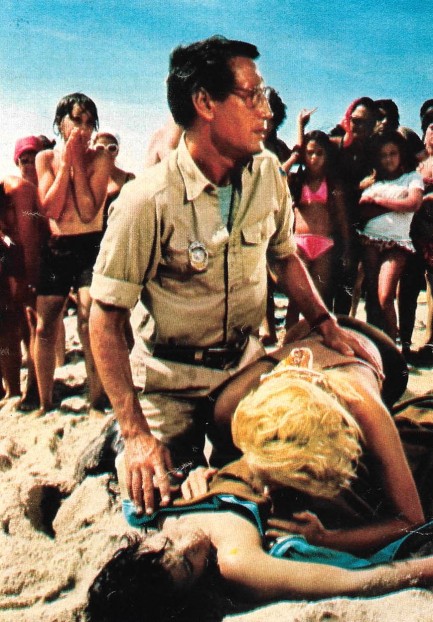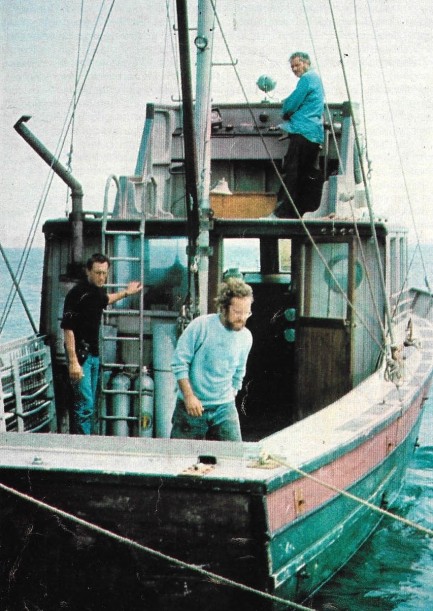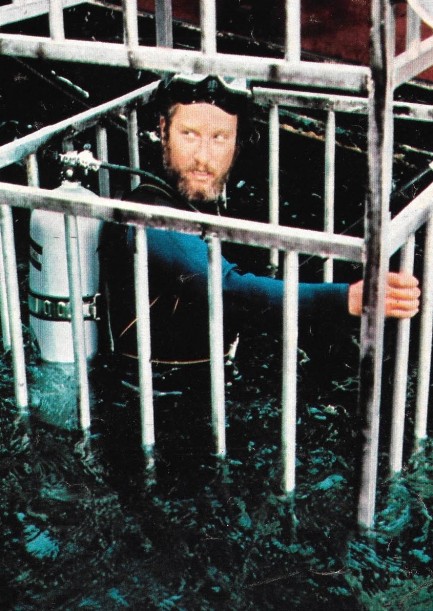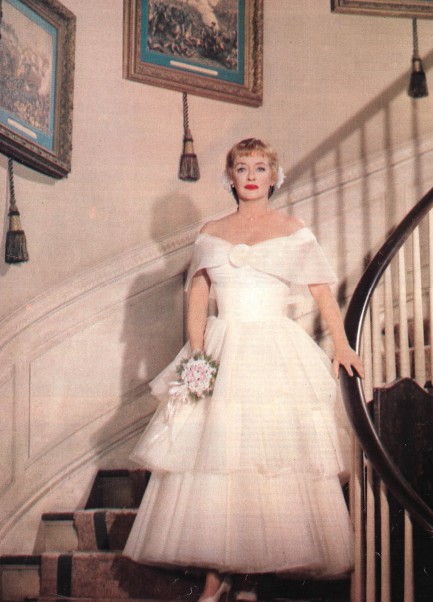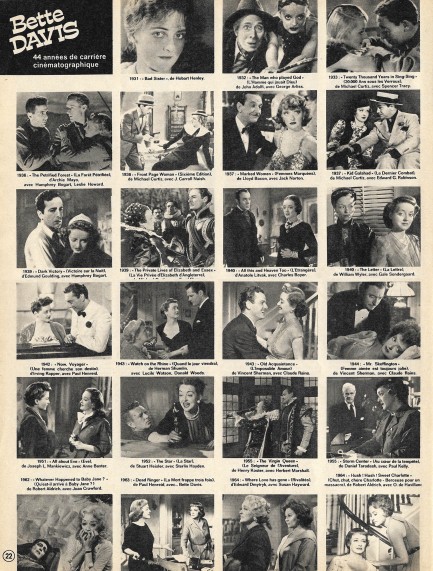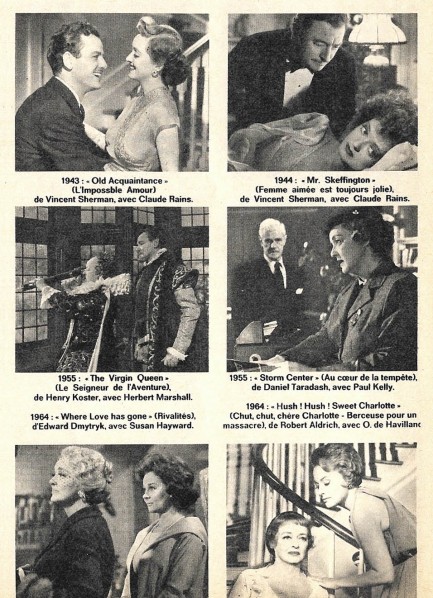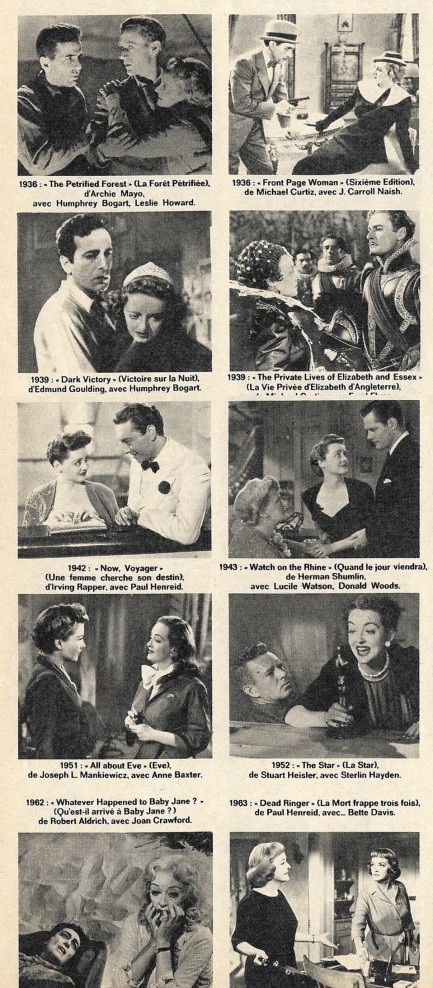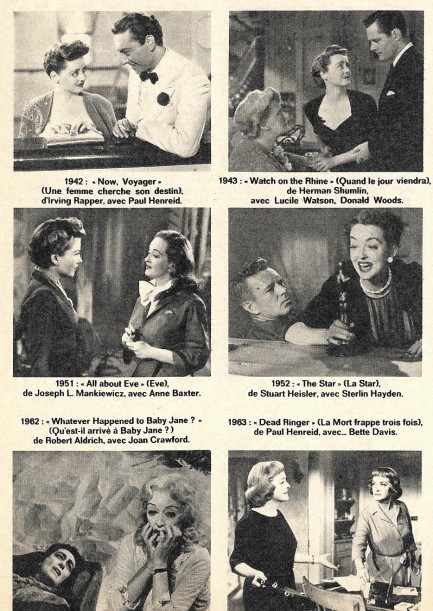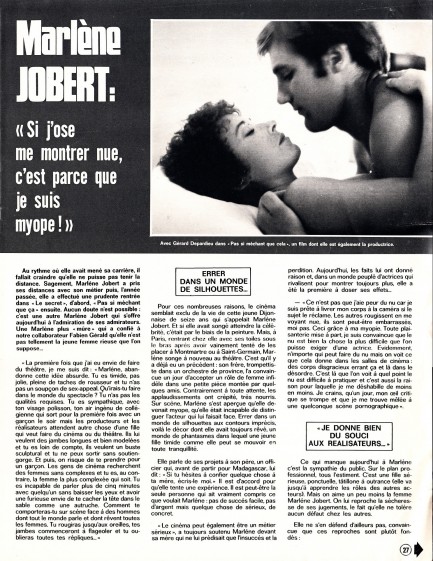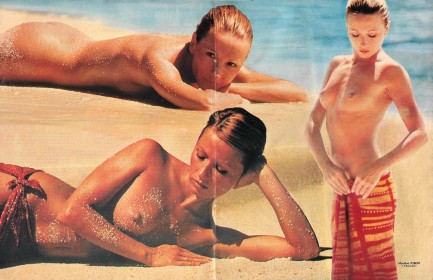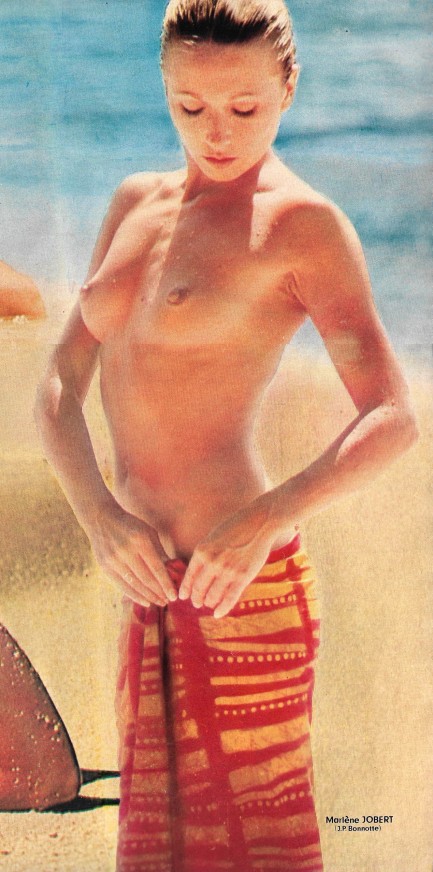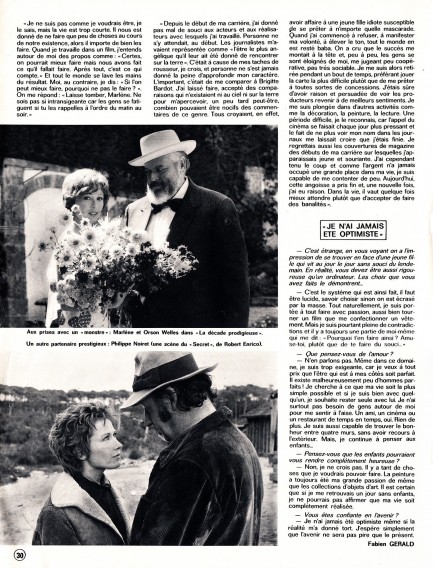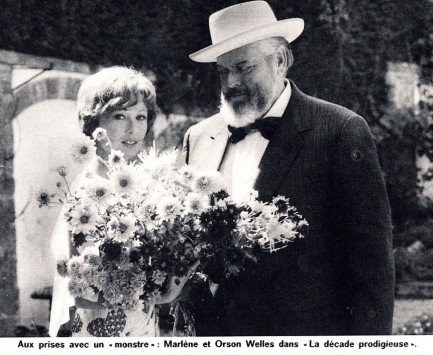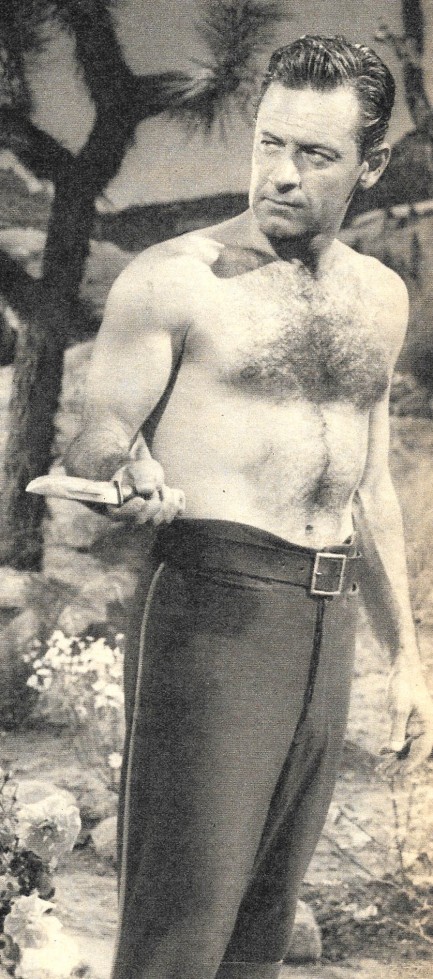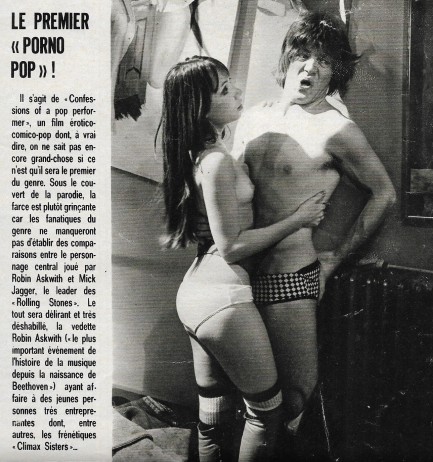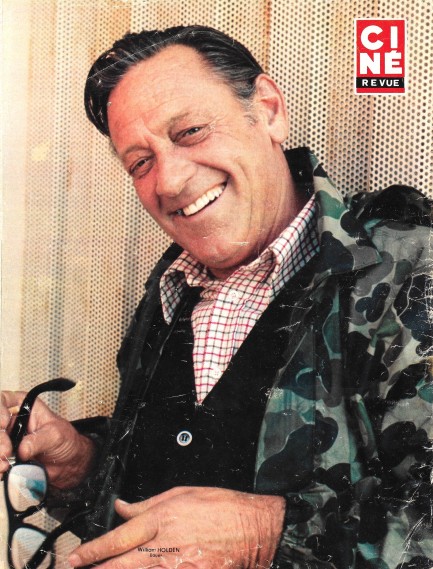 ---
Ciné-Revue's clever mix made it one of Europe's longest running celeb magazines.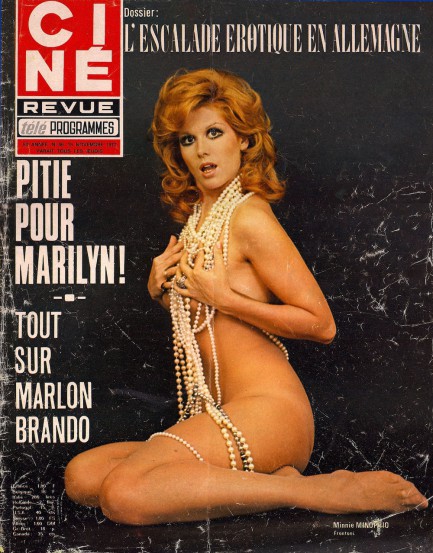 This issue of the Belgian magazine Ciné-Revue was one of our treasures from last year's trip to the Saint-Ouen flea market in Paris. Inside you get too many stars to name (and too many pages to scan), but the highlights are Marlon Brando, Susan Denberg, Marilyn Monroe, and Nadja Tiller. On the cover is British actress and pop singer Minnie Minoprio, who during the early 1970s starred in several films, all considered obscure today. But that was Ciné-Revue's m.o.—giving equal exposure to both lesser lights and the biggest stars. And of course the obscurities were usually required to get naked, justifying their positioning on the covers and in the centerfolds. Monika Käser, who you see below, is a perfect example. We can find nothing about her. Her only moment in the spotlight—insofar as we can determine using the internet to research her—seems to have been the photo below. But Ciné-Revue's formula worked—it began publishing in 1944 and is still around today (though the days of centerfolds are gone). This issue hit newsstands today in 1973.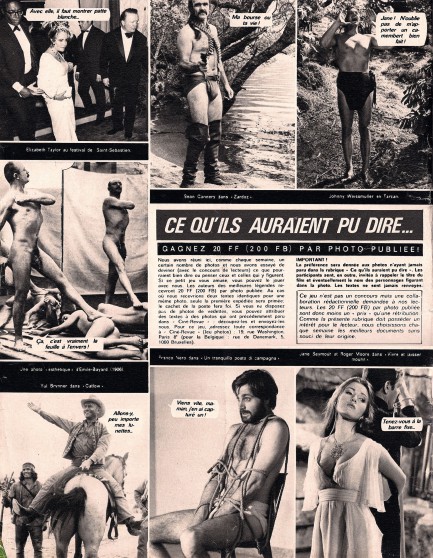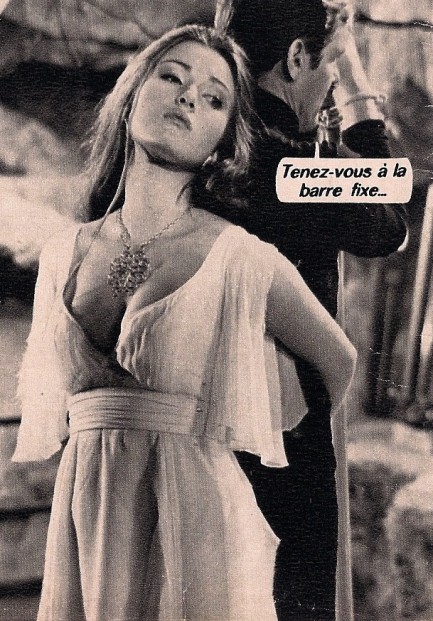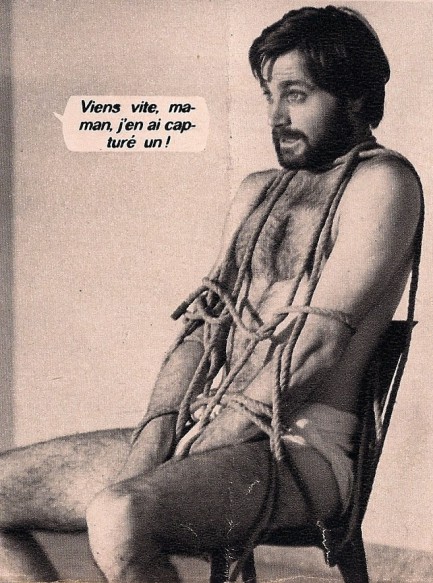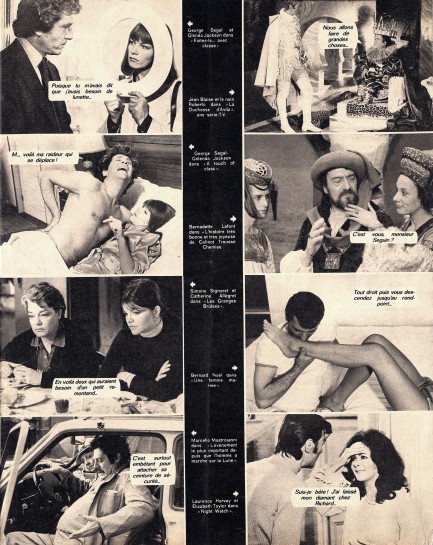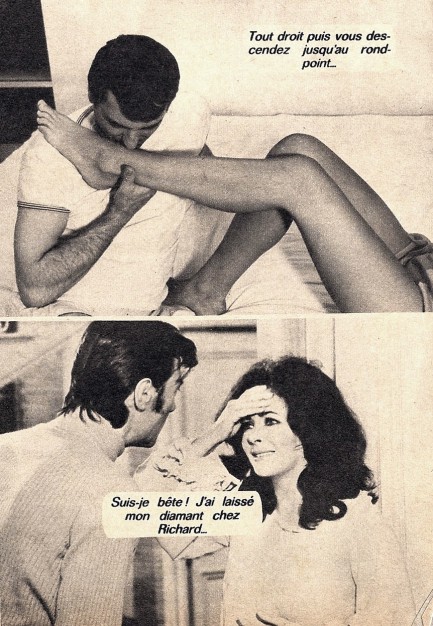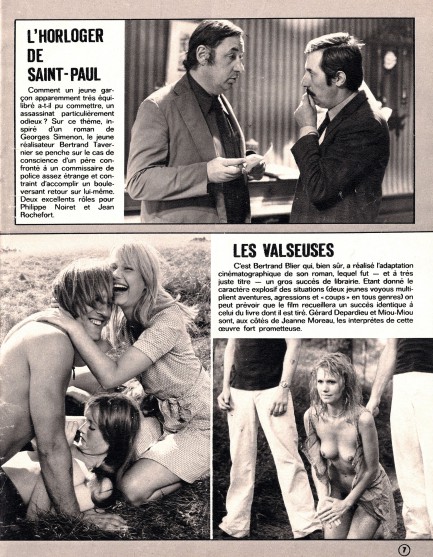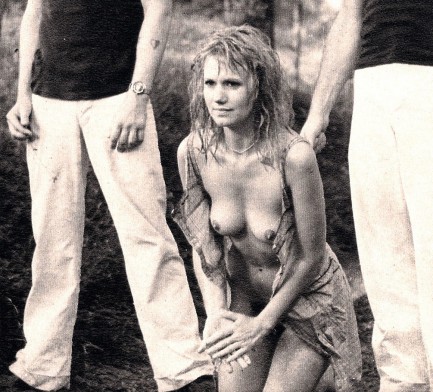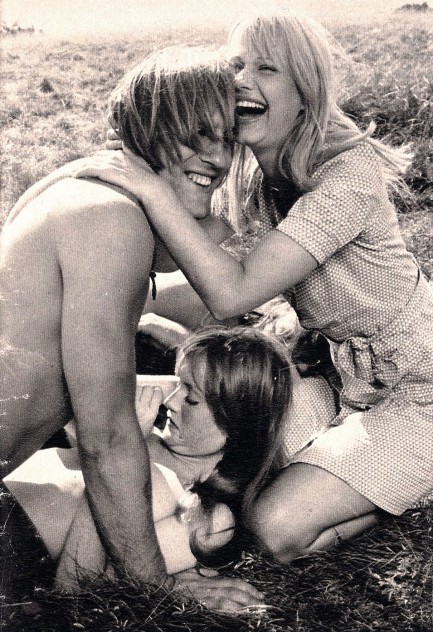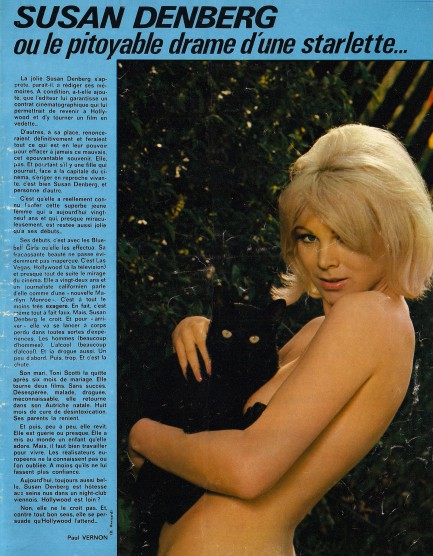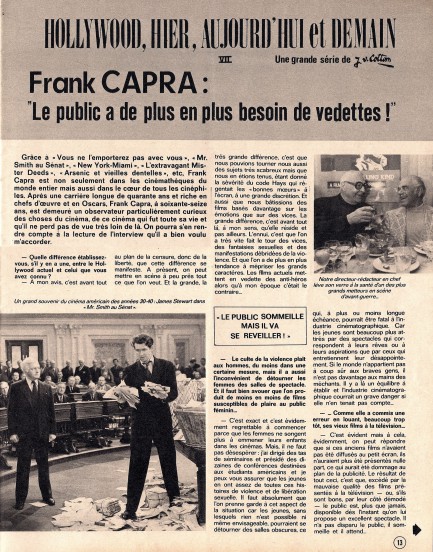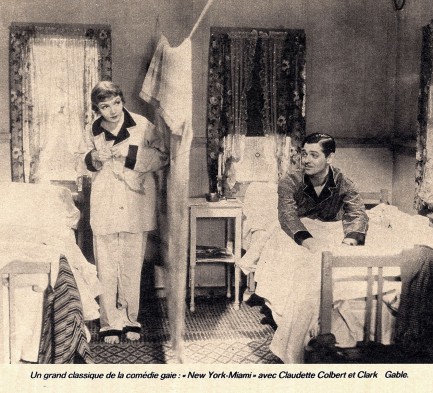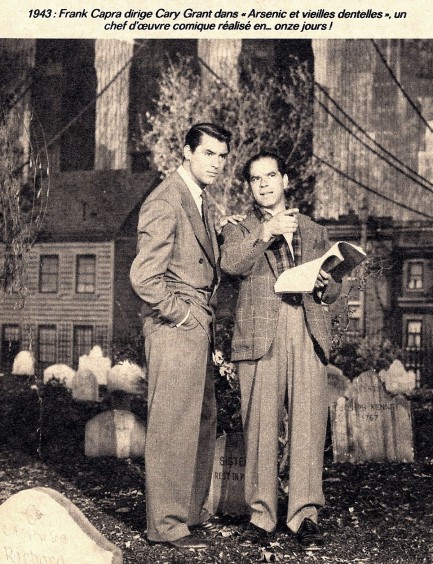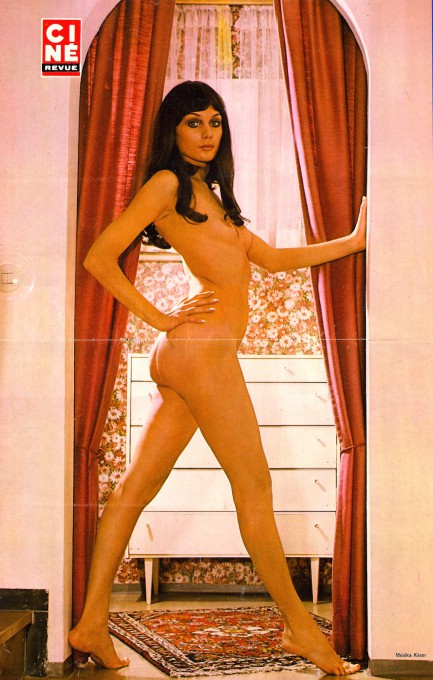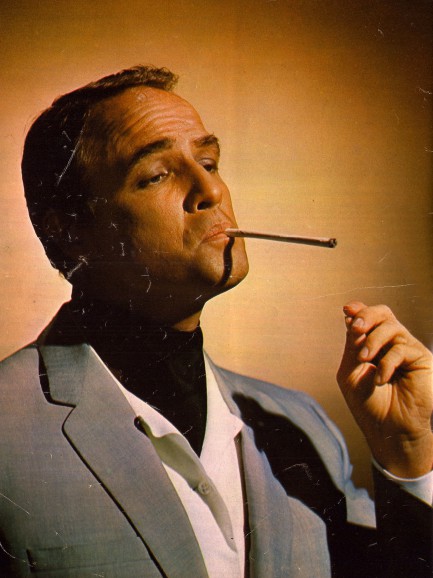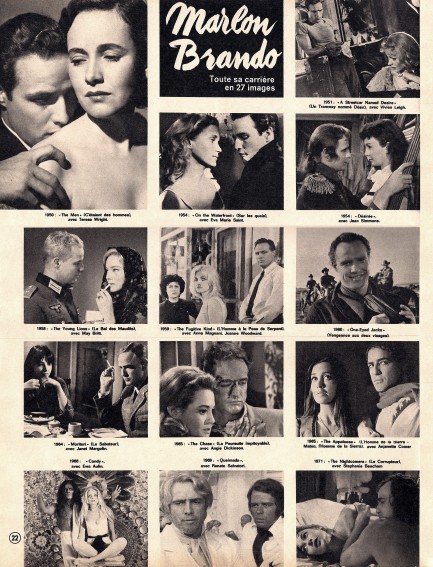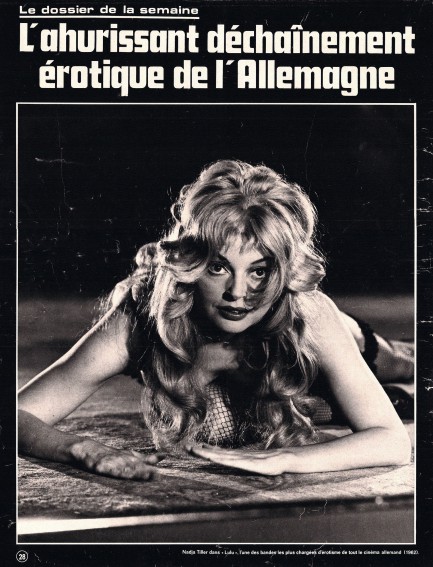 ---