Hear that? Sounds like the approach of my next sexual conquest. Just grab your things and head out the side door.
Sean Connery died a few days ago at age ninety, so we think it's a good time to share a rarity we'd been hoarding for a while. Connery and Luciana Paluzzi star on the cover of this Japanese edition of Ian Fleming's James Bond thriller 007/Sandâbôru sakusen, better known to the world as Thunderball. This was put out by Hayakawa Books as a movie tie-in just before the film hit Japan in December 1965. Fleming originally published it in 1961 as a novelization of an unfilmed-at-the-time Bond screenplay by Kevin McClory, Jack Whittingham, Ivar Bryce, and Ernest Cuneo. That's a lot of people, and unsurprisingly there was rancor involved in who got credited before a court settled the issue. This is an awesome find, and the rear cover is interesting too. We'll have more rare Bond items a little later.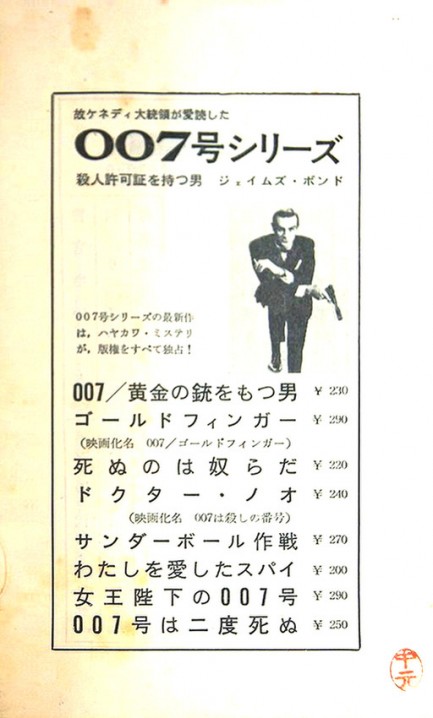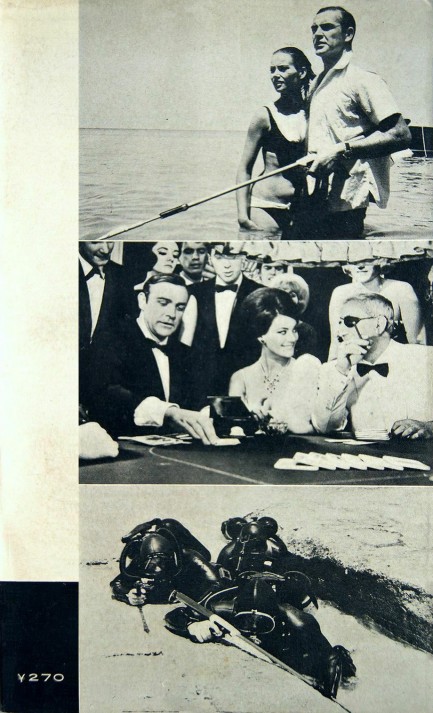 ---
It's just another case of Bardot being Bardot.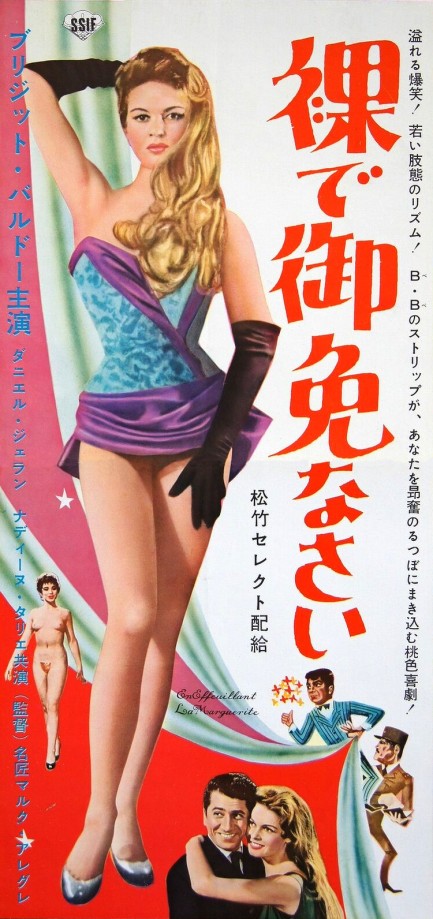 We don't know why, but Japanese posters of Brigitte Bardot movies are always beautiful. We've shared them from four films: Cette sacrée gamine, Une parisienne, La bride sur le cou, and Manina la fille sans voile. All are frameworthy. But today's poster for En effeuillant la marguerite might be the best so far. If you frame this one you'll need a transparent wall, because the rear is interesting too, as you see below. In Japan the movie was called 裸で御免なさい, which means something like "sorry for being naked," but its English title was Plucking the Daisy. This led to us discovering that the French name Marguerite means daisy. You learn something new every day. The film was also called Mademoiselle Striptease, but we prefer the former, because Bardot always shows plenty of pluck.
Here she plays a rebellious young daisy who secretly publishes racy writing, but is outed to her authoritarian father, runs away to Paris, ends up in dire straits, and tries to make ends meet by winning an amateur striptease contest. Does she manage to generate the funds? Well, you can be sure she generates the fun. She does the sex kitten thing with a breezy verve matched only by Marilyn Monroe, the men stumble-swoon-fall over themselves with lust, and it's all pretty cute. Could the movie headline a film seminar on the objectification of women in mid-century media? Absolutely. But even in that seminar En effeuillant la marguerite would generate a few smiles. It premiered in France in 1956, and reached Japan today in 1959.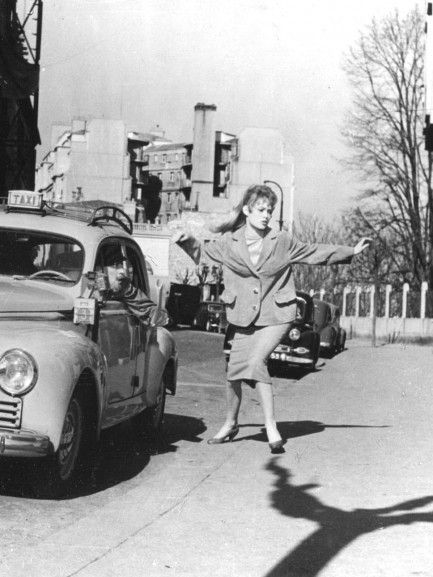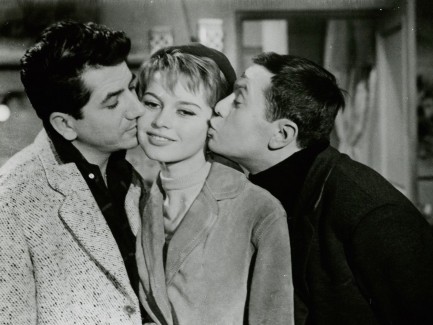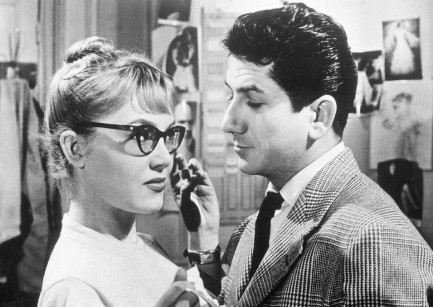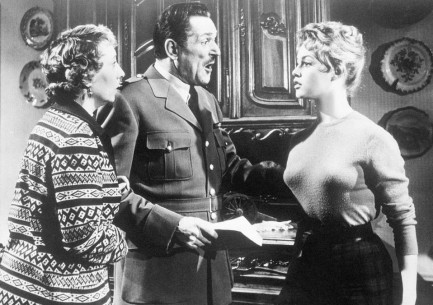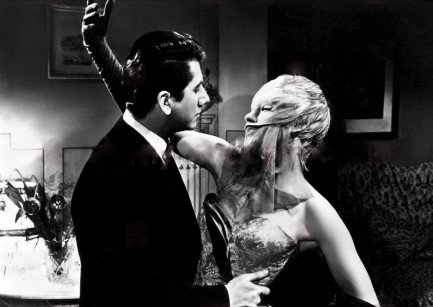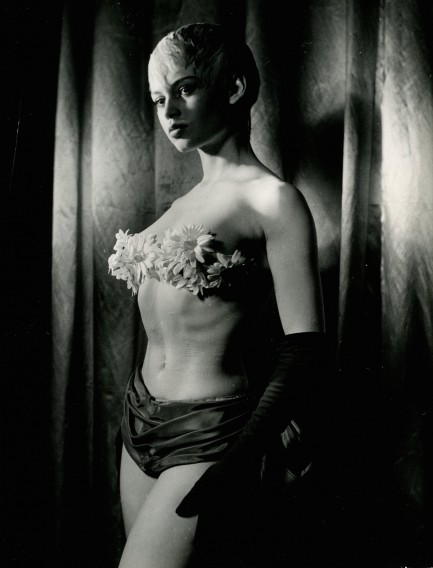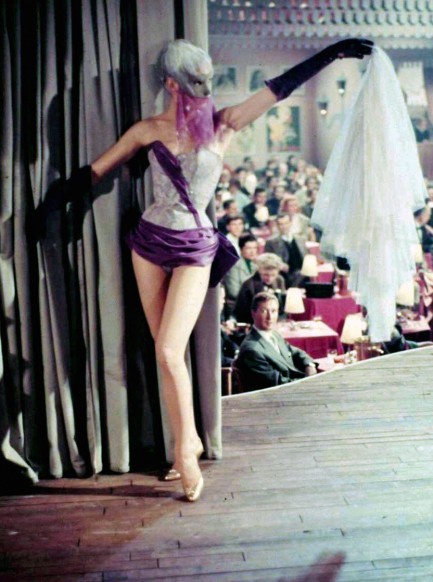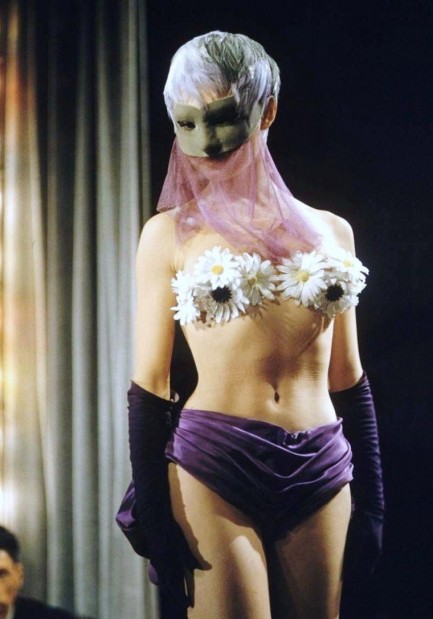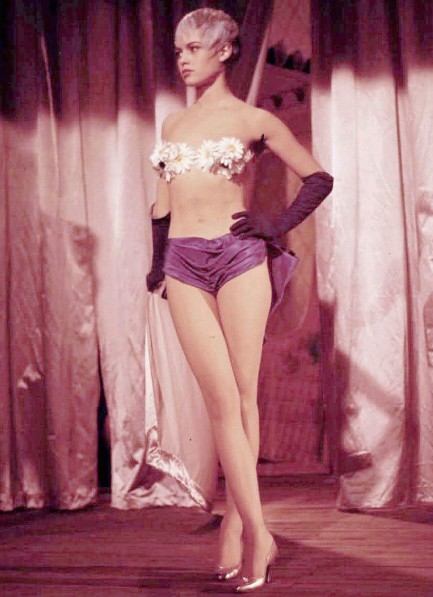 ---
It's a big gun, but she's hunting big game.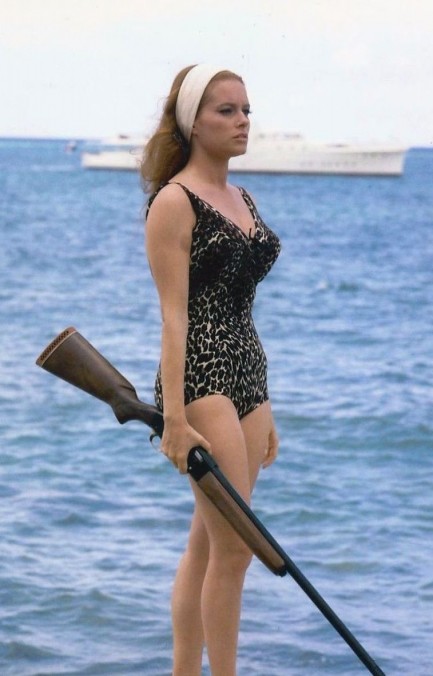 Italian actress Luciana Paluzzi looks convincingly lethal sporting a Remington 1000

shotgun in this promo shot from the James Bond thriller

Thunderball

—though she's so small we suspect if she fired it she'd somersault backward into the ocean.

But in the film she handles the gun just fine as Fiona Volpe, a member of the murderous spy cartel S.P.E.C.T.R.E. Most Bond aficionados consider her one of the top femmes fatales of the series, and we agree.

The image dates from 1965.


---