The mafia are no match for Jim Brown.

In the blaxploitation flick Slaughter Jim Brown plays Slaughter—no first name—a former Green Beret captain whose underworld connected father is killed by a car bomb. He vows revenge and guns down some of the responsible parties at an airport. That's when the government steps in and turns Slaughter into an operative in exchange for dropping murder charges. All he has to do is head to Mexico and capture the top mobster. South of the border he goes, where shootings, chases, and general mayhem follow as he pretty much turns the country upside down. There are occasional interesting visual flourishes during the violence, including hallucinatory ultra wide angle shots. Maybe director Jack Starrett heaped on the style a bit heavily, but it does set Slaughter apart, and in the end doesn't really harm the final product. Another thing heaped on is the racial insults, even more than in most blaxploitation, and if there's a lesson being imparted it's that eventually n-bombs go off in your face.
Blaxploitation is nothing without its femme fatales, and in those roles Slaughter casts Marlene Clark and Stella Stevens. Clark, though talented, is mere window dressing here; Stevens gets a substantial temptress role, and she's perfectly suited for it, a dozen years after her Playboy centerfold appearance at age twenty-two, and about twice as beautiful in her mid-thirties. According to Brown, Slaughter is one of the three favorite films he starred in. Maybe Stella had something to do with that. In an interview some years back she was asked about the love scenes and said, "I was told that in the movie he did with Raquel Welch, he had a towel put between them, because he didn't want to touch her flesh in the love scene with her.* I can tell you, we didn't have anything between us except good feelings and fun." Well, it looks to us like they had a good time too, and why not? Stevens is hot as hell and Brown is unadulterated manhood on a level few males can hope to reach. We think this one is well worth a watch for fans of the genre. Slaughter premiered in the U.S. today in 1972.
*Jim Brown is no fool, and we doubt he ever made such a request. Welch wore undergarments, which was probably always the plan, considering she has done no nude scenes during her career.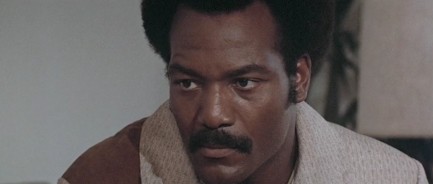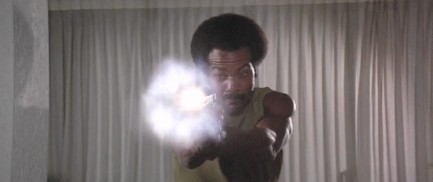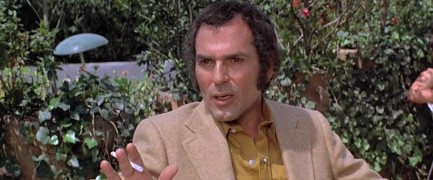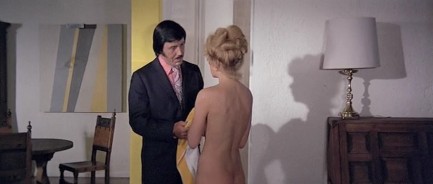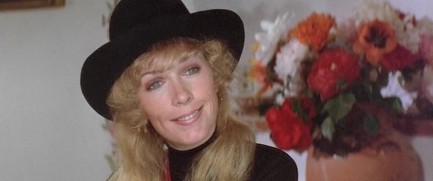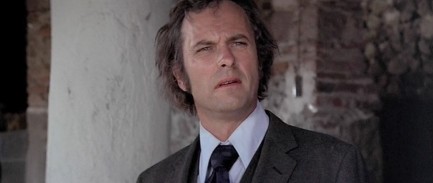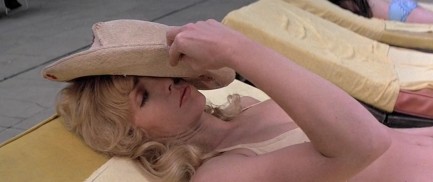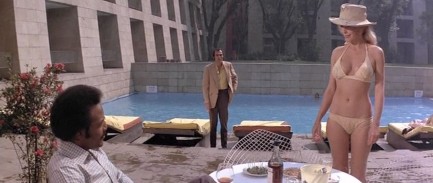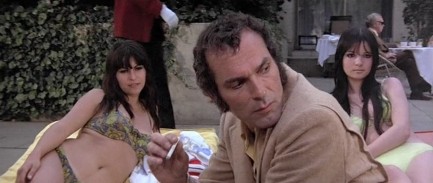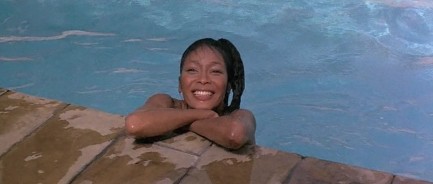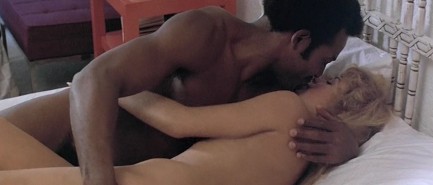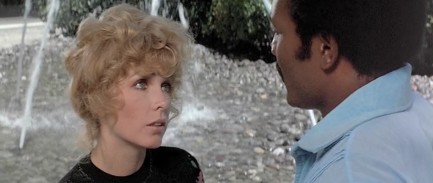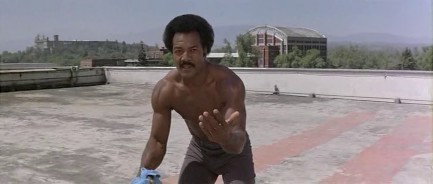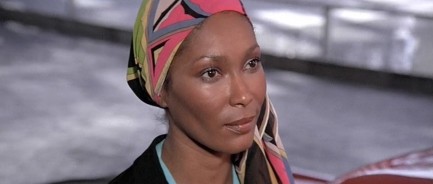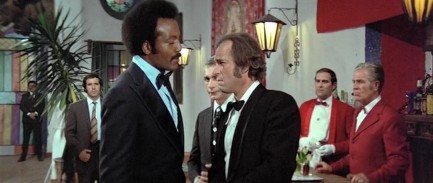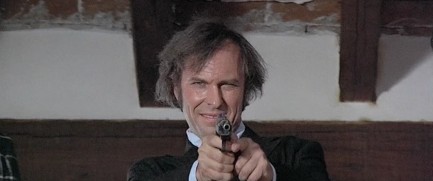 ---
Tips for surviving in harsh environments.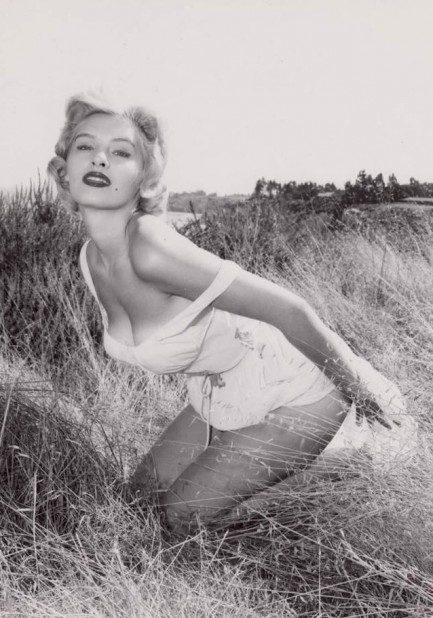 U.S. born actress Judy Bamber appeared in Dragstrip Girl, Bucket of Blood, and several other films, but was never able to achieve real stardom. It was not for lack of effort—she scored contracts with American International Pictures and Warner Brothers, owned her own modeling agency in the late '50s, and even once managed to score a film role for her cat, but never quite made her own lasting mark on Hollywood. After a few near-breakthrough events, including a screen test for Vertigo, she eventually finished up what was a minor movie career by taking on television roles during the 1960s. There is nothing minor about this promo shot, though. It dates from around 1958.
---
They might catch her but they can never tame her.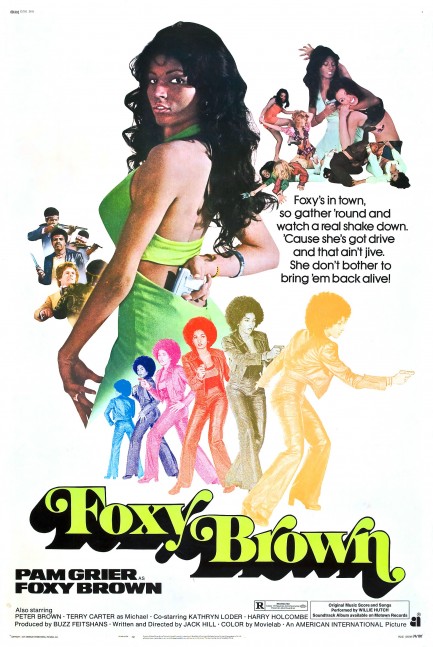 There's nothing we can write about Pam Grier's blaxploitation thriller Foxy Brown

that hasn't already been written. But our site wouldn't be complete without an entry on this film, so above are two American promo posters, and below are some production stills.

Foxy Brown

was made using the same basic blueprint as 1973's

Coffy, and in fact was originally written as a sequel to the earlier film. Why American International ditched the sequel concept and denied itself a franchise is unclear, but the movie was a hit anyway. We love it, but in honesty, it's clunkily written and badly acted, however we can also sense how visceral and different it must have felt at the time. At the very least, it's worth seeing for Grier's groovy opening dance number. We have some promo photos below, and sharp eyed readers may notice Grier wears the same red cut-out jumpsuit as in Coffy. We haven't mixed up our images. While Grier wears that red jumpsuit in the film Coffy and the promo shots for Foxy Brown, she doesn't actually wear it onscreen in the latter movie. Foxy Brown

premiered today in 1974.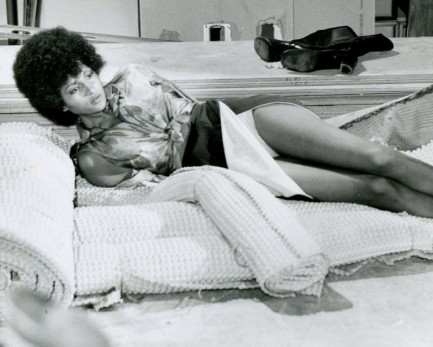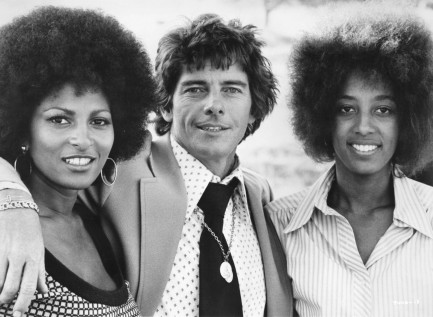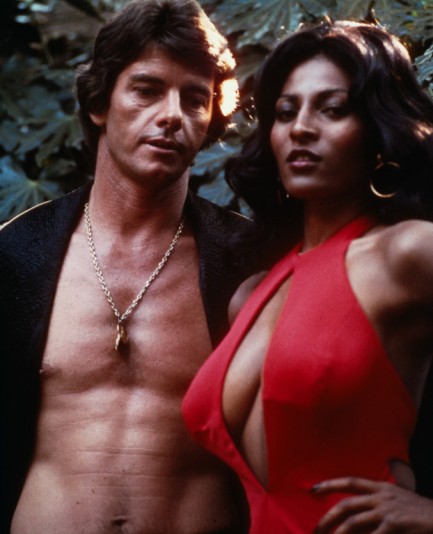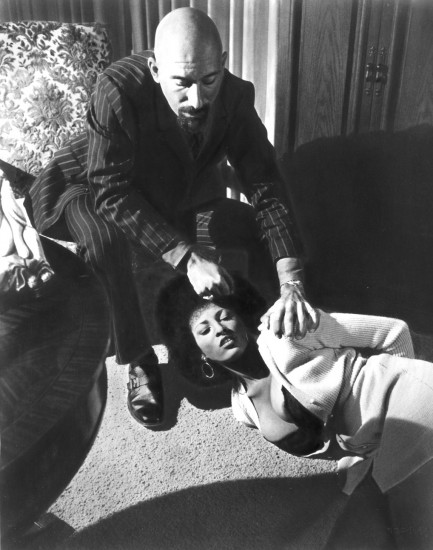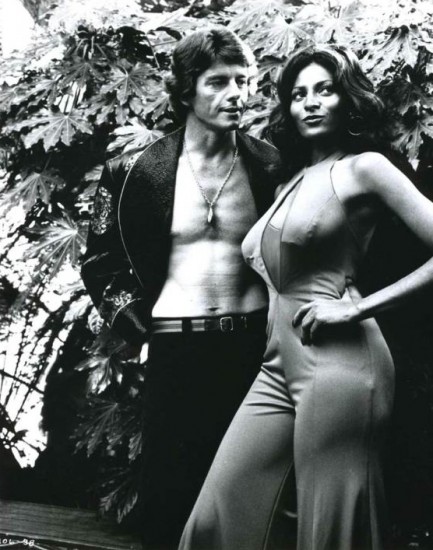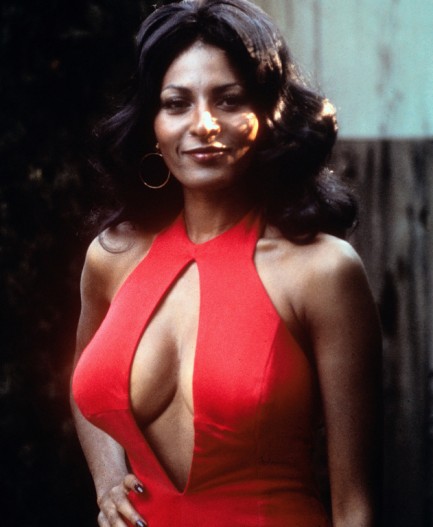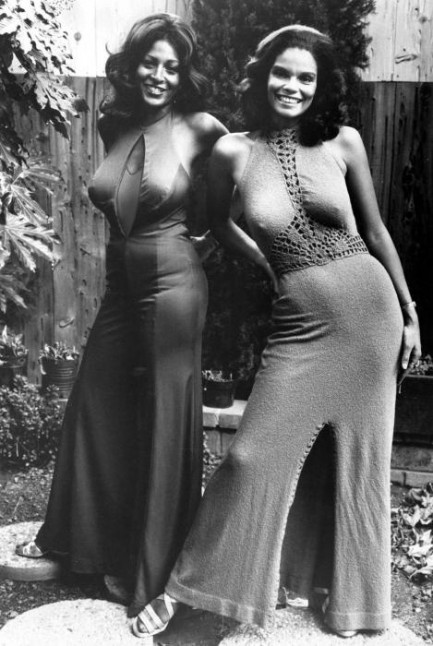 ---