If you think I'm having a good time now, you should see how much I enjoy it when the water isn't fuh-reezing.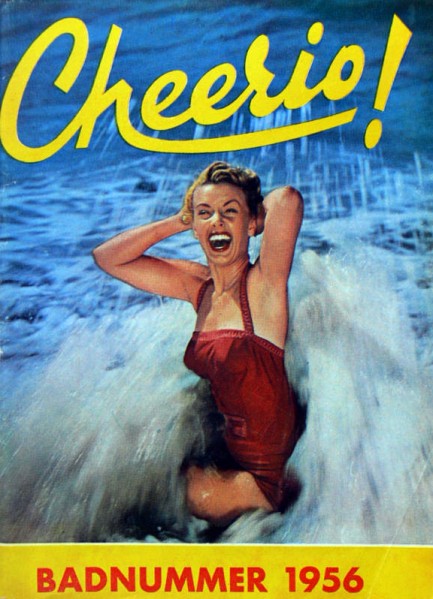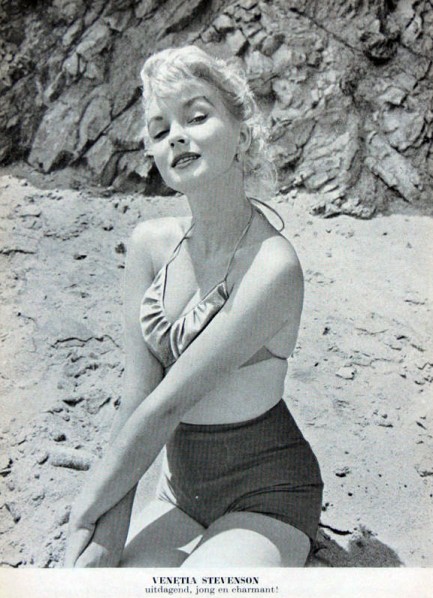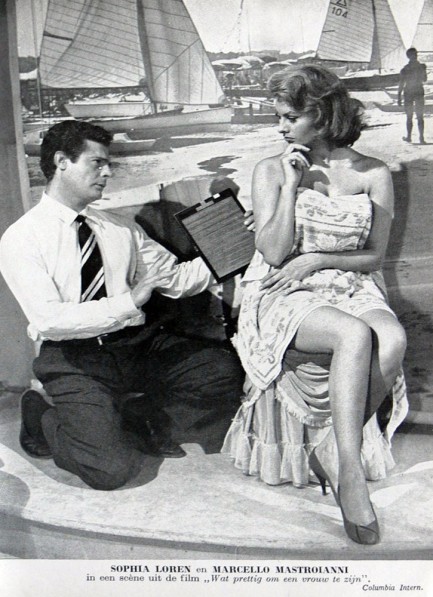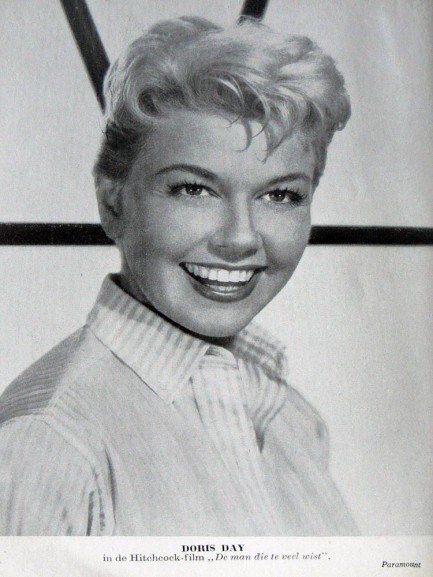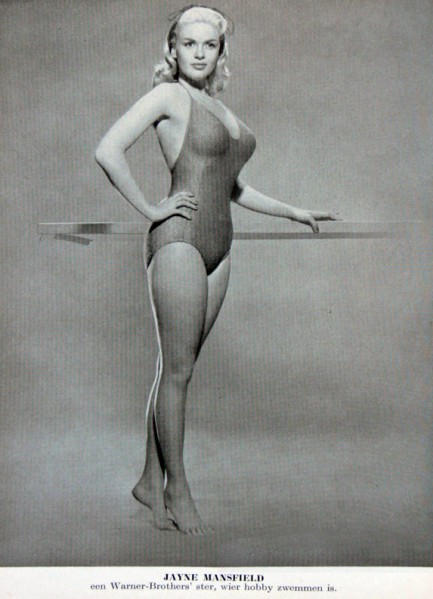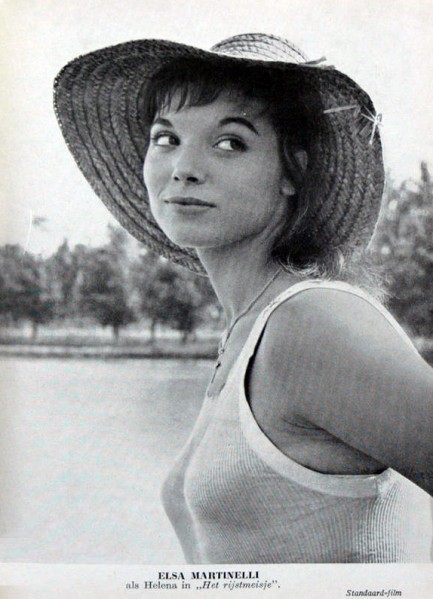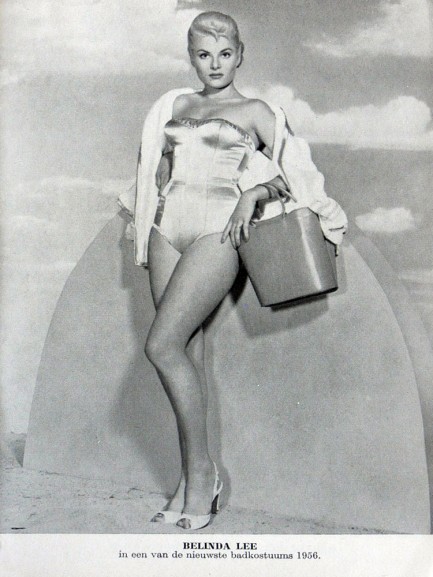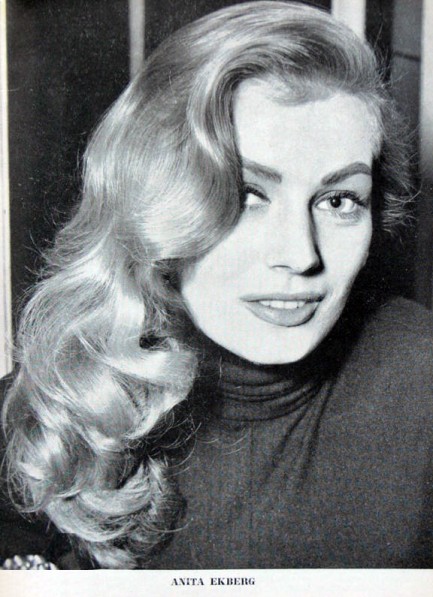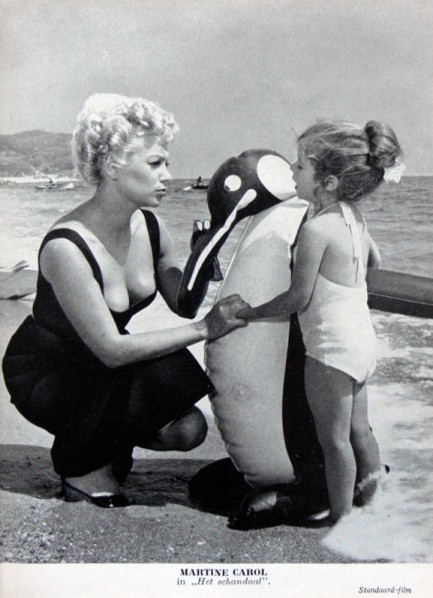 Above, the cover and some interior scans from the Dutch cinema magazine Cheerio! #117, featuring an eclectic selection of international stars, 1956.
Netherlands
,
Cheerio!
,
Venetia Stevenson
,
Jayne Mansfield
,
Elsa Martinelli
,
Sophia Loren
,
Marcelo Mastroianni
,
Anita Ekberg
,
Doris Day
,
Belinda Lee
,
Martine Carol
,
cinema
---
The women inside the movie camera.
Below are eighteen timeless Hollywood leading ladies, some well-known, some less so, but all gleamingly beautiful. They are, top to bottom, Mari Blanchard, Carmen Phillips, Grace Kelly, Jane Adams, Joan Vohs, Martha Hyer, Laurette Luez, Tippi Hedren, Marguerite Chapman, Janet Leigh, Venetia Stevenson, Annabella, Muriel Barr, Lana Turner, Kim Novak, Paula Drew, Ann-Margret, and Vera Miles. Happy New Year.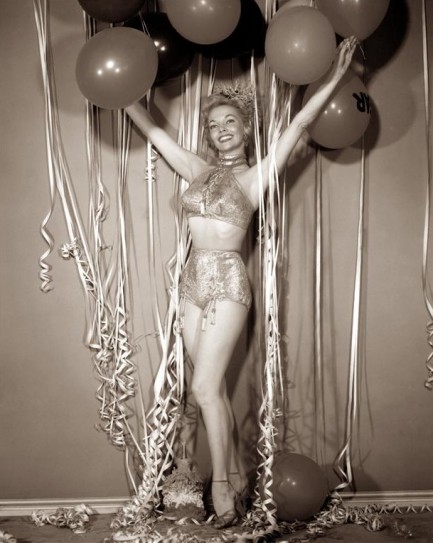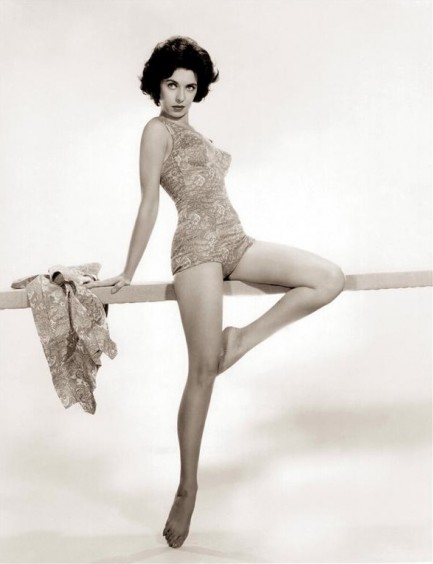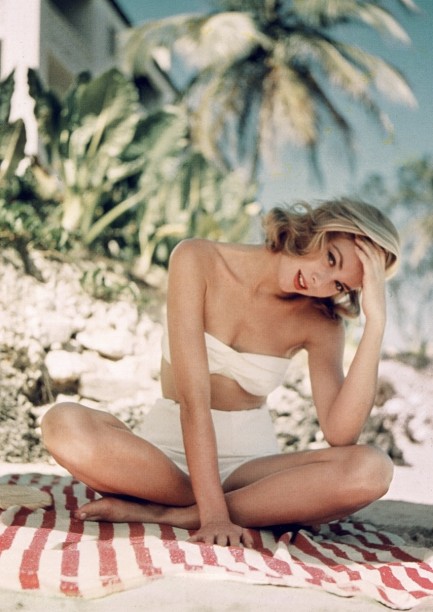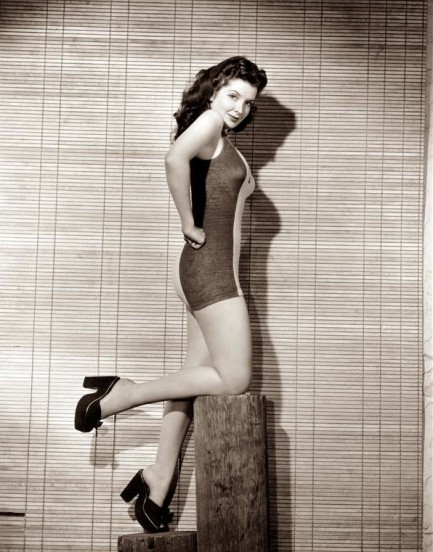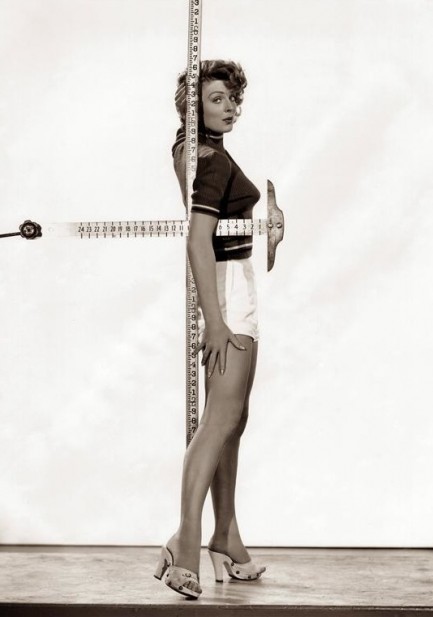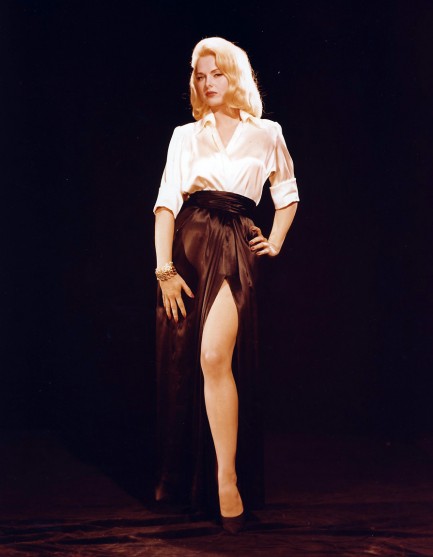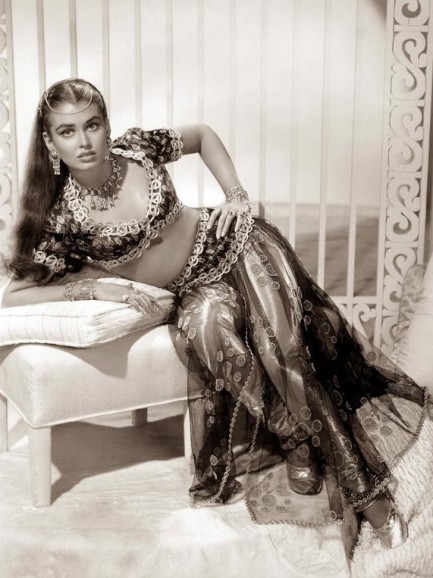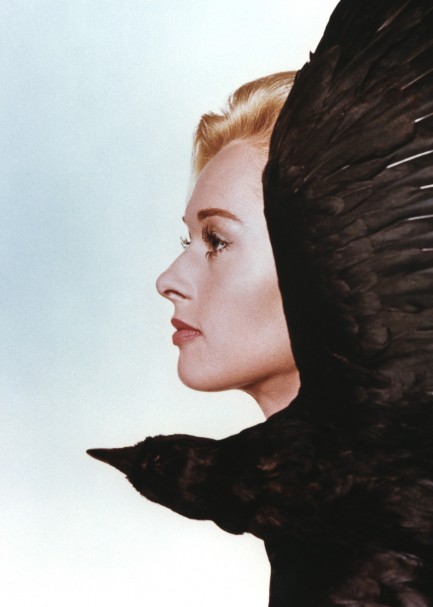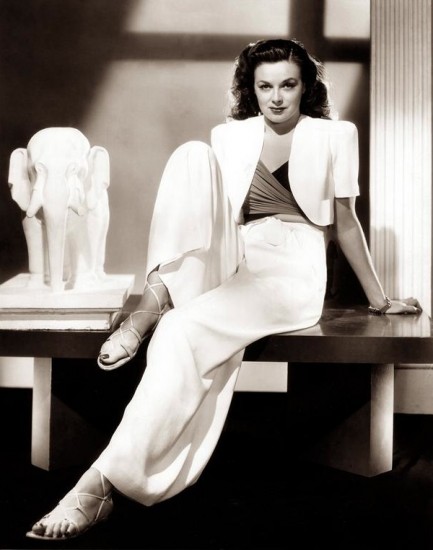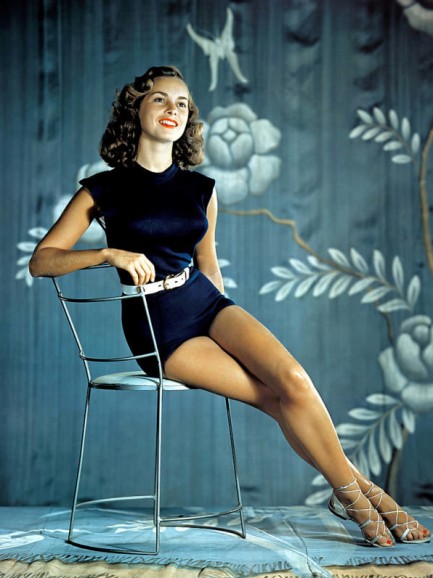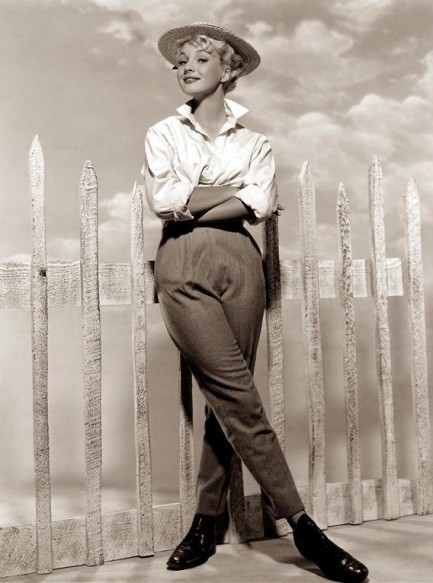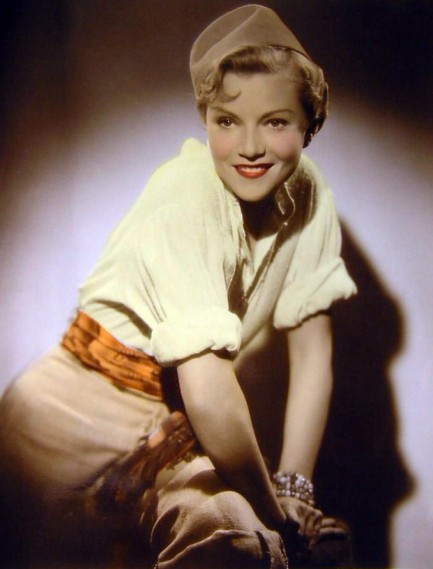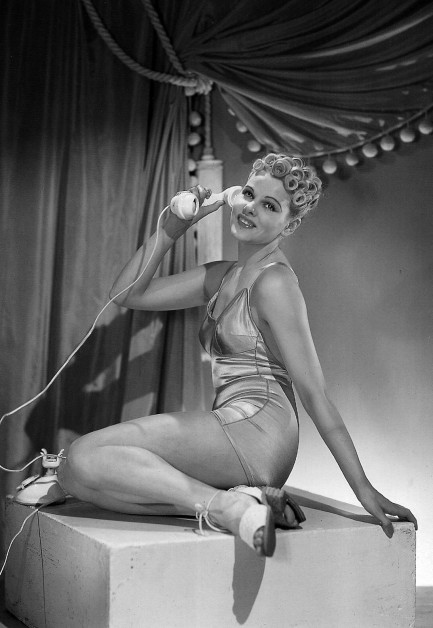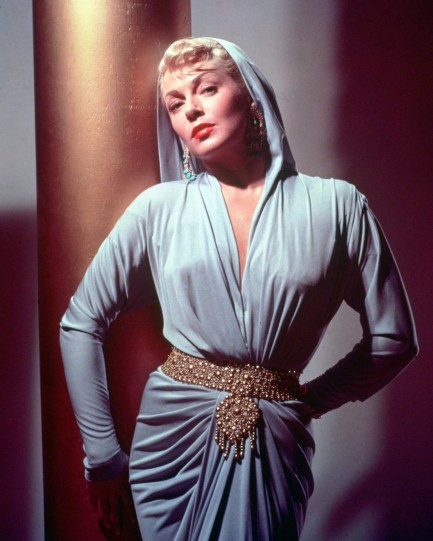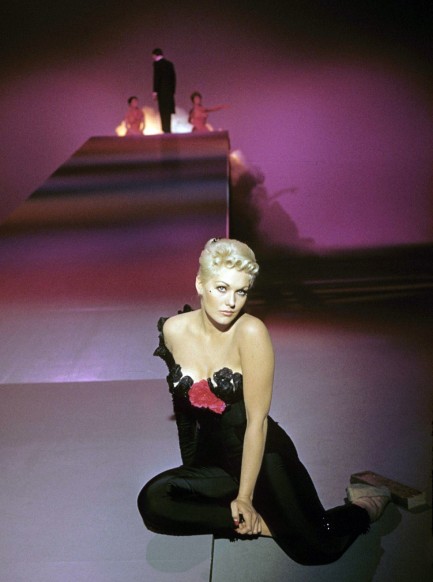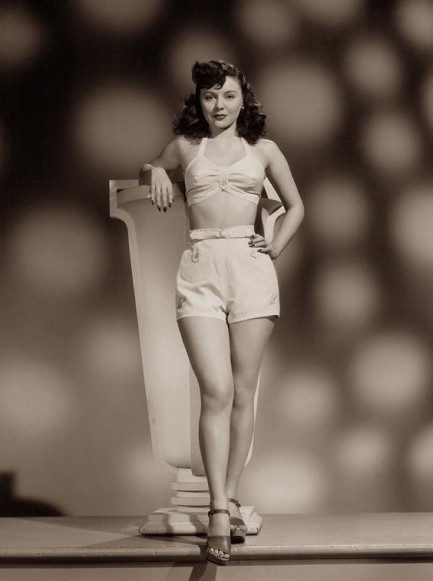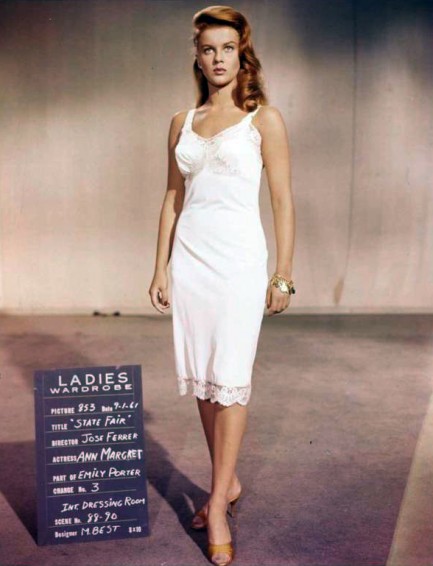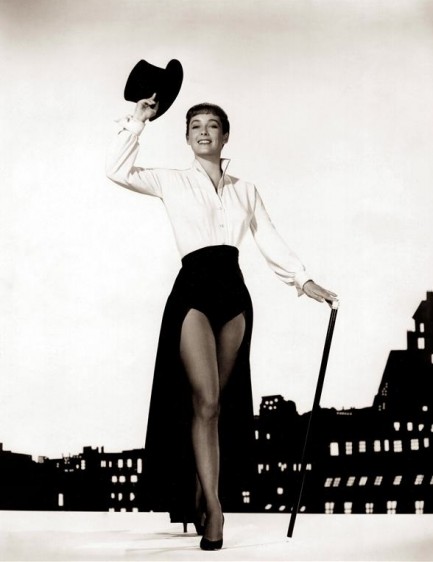 Mari Blanchard
,
Carmen Phillips
,
Grace Kelly
,
Jane Adams
,
Joan Vohs
,
Martha Hyer
,
Laurette Luez
,
Tippi Hedren
,
Marguerite Chapman
,
Janet Leigh
,
Venetia Stevenson
,
Annabella
,
Muriel Barr
,
Lana Turner
,
Kim Novak
,
Paula Drew
,
Ann-Margret
,
Vera Miles
,
cinema
---