There's no horse or carriage, but if you want, we can go on a different type of hayride.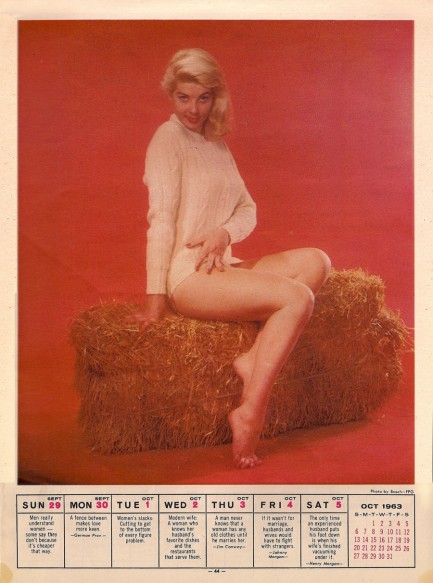 This week's page from the Goodtime Calendar of 1963 features the work of German born glamour photographer Peter Basch, whose photography appeared in magazines like Life, Look, and Playboy. This particular model is unknown to us, but during his career Basch photographed pretty much every prominent celebrity, among them Mansfield, Bardot, Andress, Belmondo, Mastroianni, Brando, Dali, Cocteau, Monroe, et. al., and published them in numerous photography books that sold well and made his name internationally known. Some of those appear below.
As the end of the year grows near, the Goodtime editors seem to be running on empty with their quips. We still can't figure out why they can get images from some of the best photographers of the day, but can't find better quotes. Since speech is free for anyone to use as long as it's attributed, they have access to pretty much everything that has ever been said by humans in all of history, but instead settle for the wisdom of guys like Jim Conway and Johnny Morgan. Oh well. It's a mystery.
Sep 29: Men really understand women—some say they don't because it's cheaper that way.
Sep 30: A fence between makes love more keen—German Prov.
Oct 1: Women's slacks: Cutting to get to the bottom of every figure problem.
Oct 2: Modern wife: A woman who knows her husband's favorite dishes and the restaurants that serve them.
Oct 3: "A man never knows that a woman has any old clothes until he marries her."—Jim Conway
Oct 4: "If it wasn't for marriage, husbands would have to fight with strangers."—Johnny Morgan
Oct 5: "The only time an experienced husband puts his foot down is when his wife's finished vacuuming under it."—Henry Morgan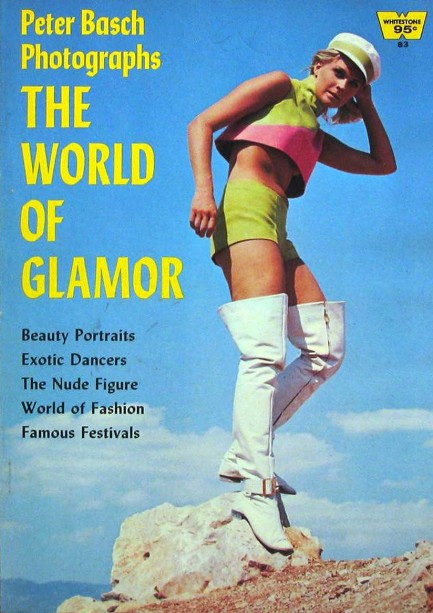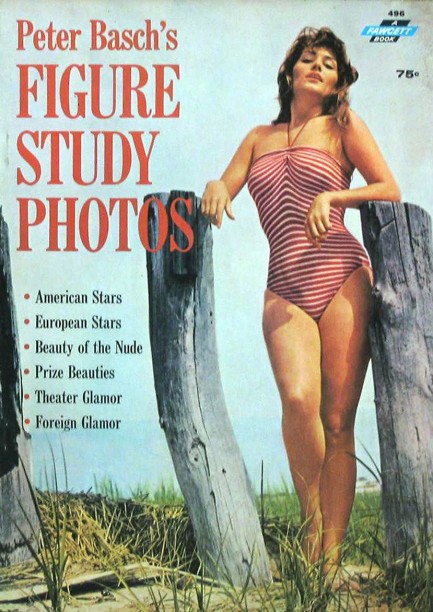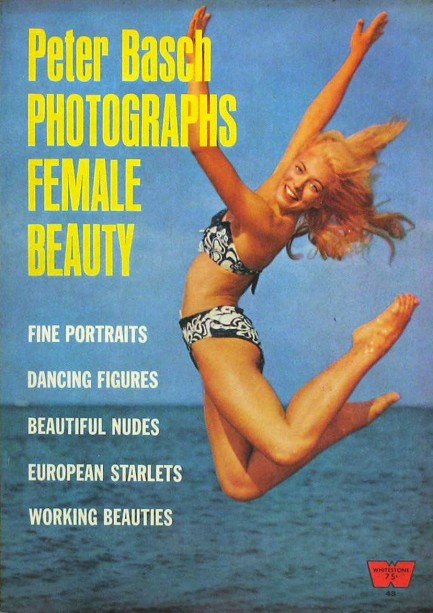 ---
Taking her ass for a ride.
American actress Candice Bergen rides an ass called Anagnosti through the streets of Galaxidi, Greece during a break in filming 1966's The Day the Fish Came Out.
---