And as far as gentlemen go, they'll take whatever they can get.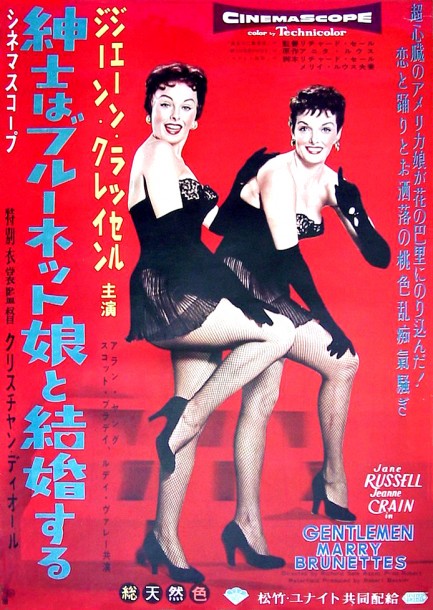 Above is a brilliant poster for the film musical Gentlemen Marry Brunettes starring Jane Russell and Jeanne Crain. Both Brunettes and 1953's Gentlemen Prefer Blondes had begun as novels written by Anita Loos, in 1927 and 1925 respectively. Blondes was of course a smash (it was actually the second time the book had been filmed) with Marilyn Monroe and Jane Russell in the leads. A year later Monroe was unavailable to reprise her role as Lorelei Lee, so both leads were rescripted into entirely new characters and Jeanne Crain scored the new part opposite Russell. Gentlemen Marry Brunettes appeared in 1955, but the result wasn't quite as electric as Gentlemen Prefer Blondes. Same old story—it's almost always pointless trying to capture lighting in a bottle twice, and a sequel without Monroe was destined to disappoint, at least artistically. But it did become one of the top box office movies of 1955. Amazing, considering it's almost forgotten today. Seems the audience has stated its preference rather clearly. Well, even if Brunettes fell short of Blondes in the memorability department, there's nothing forgettable about its Japanese poster.
---
Everyone loves a Parade.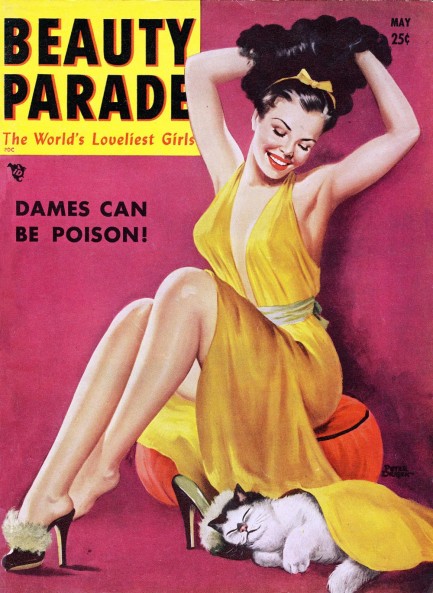 Since we were just talking a couple of days ago about websites where it's possible to download vintage magazines, we thought we'd shine the spotlight on two more. Vintage Girlie Mags and Dad's Stash, which are basically alter egos of each other, both have full scans. The main difference is vintagegirliemags gives away the scans for free, while dads-stash charges a minimal amount for downloads. The May 1950 issue of Beauty Parade you see above is available at the latter site, though ours didn't come from there. The cover art on this issue is by the great Peter Driben, and inside you get Yvonne de Carlo, Denise Darcel, Ann Sheridan, Lana Turner, and page after page of other beauties. Many scans below for your Friday enjoyment.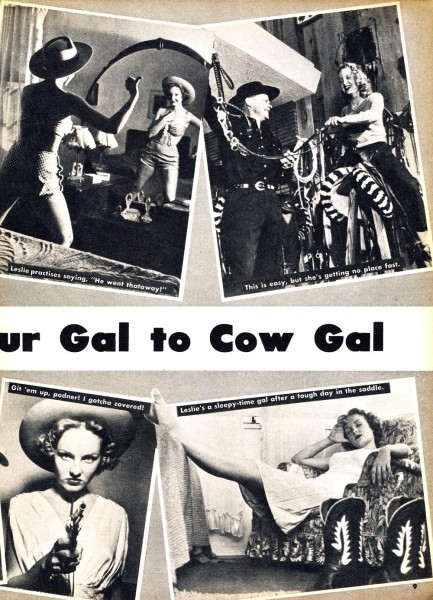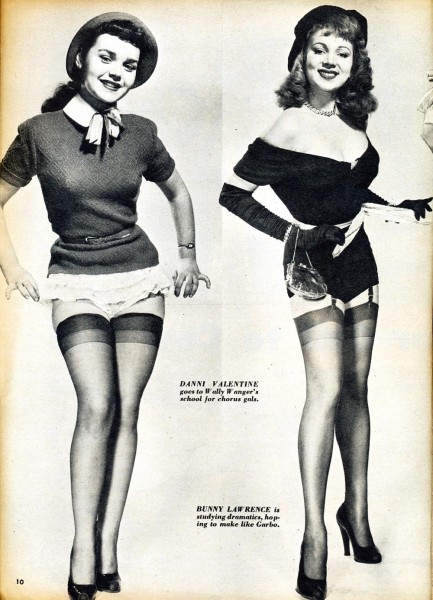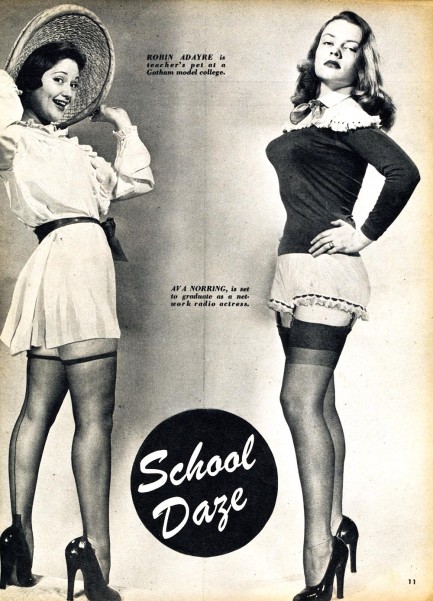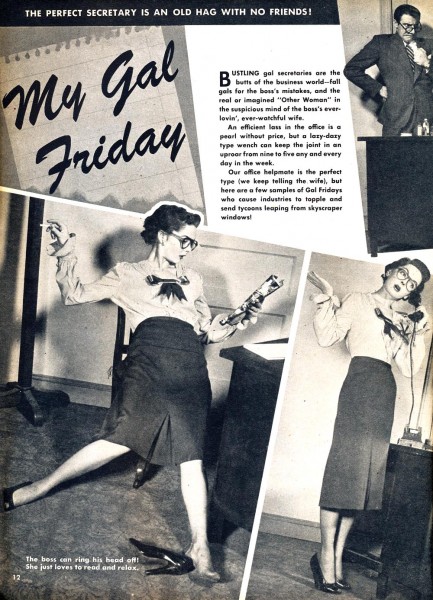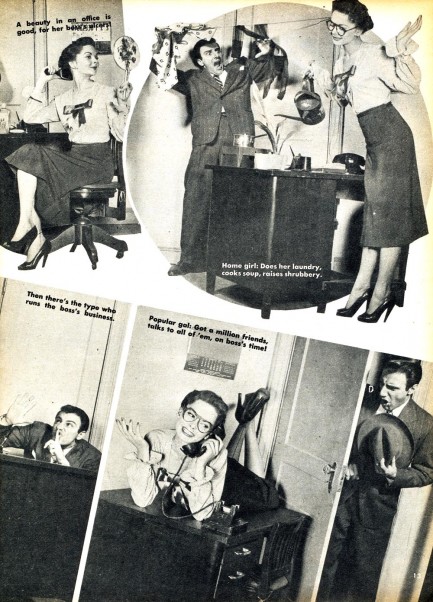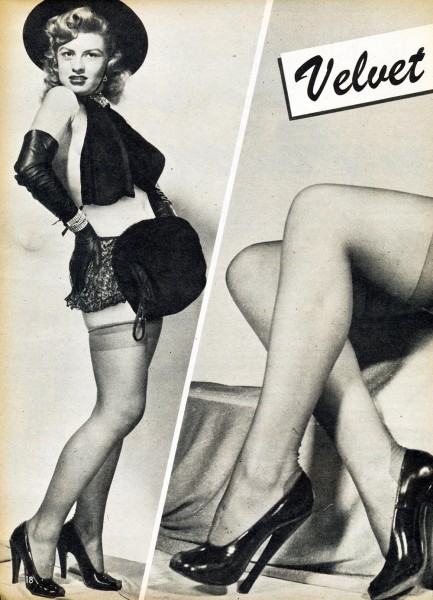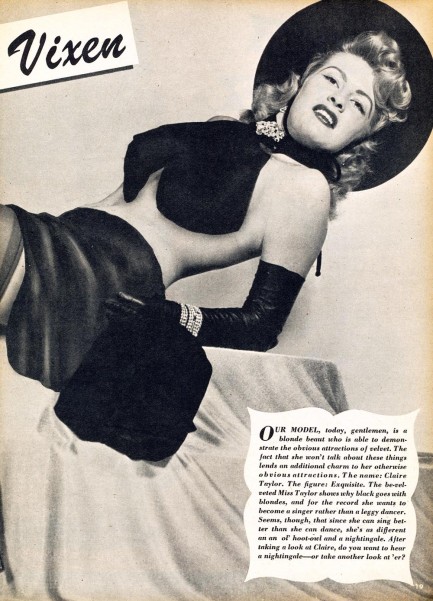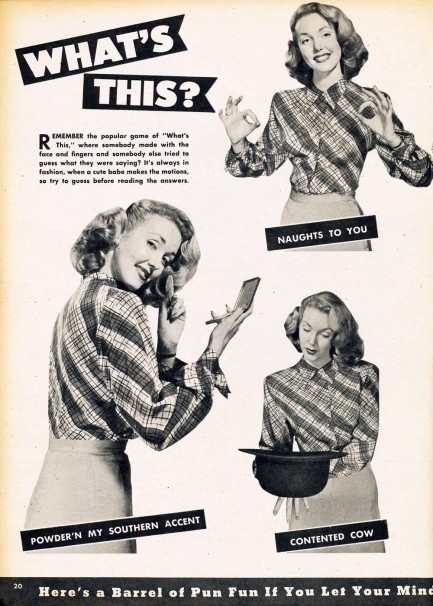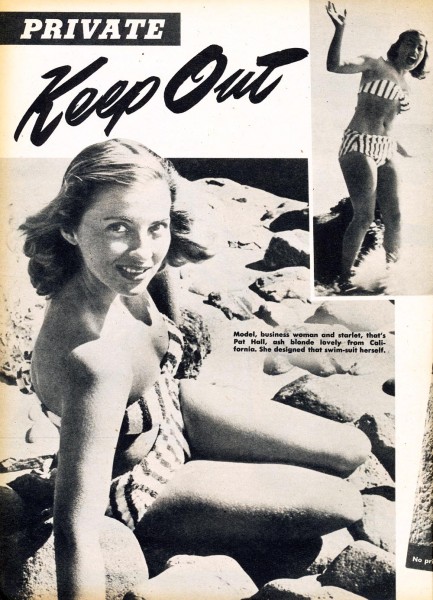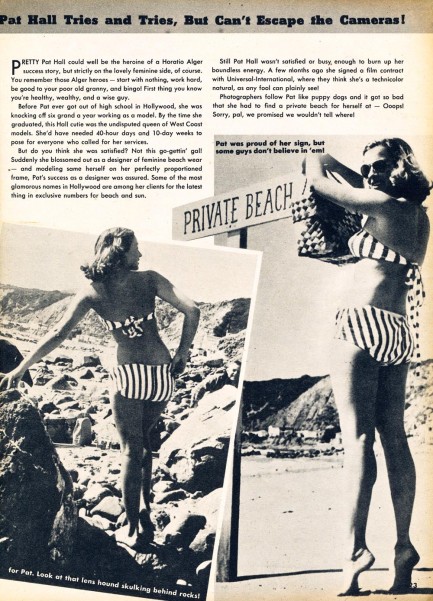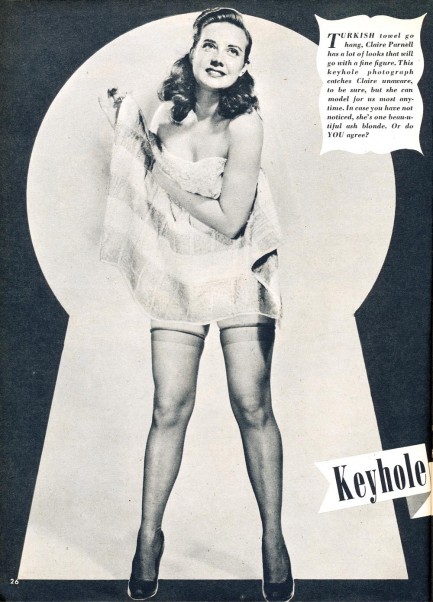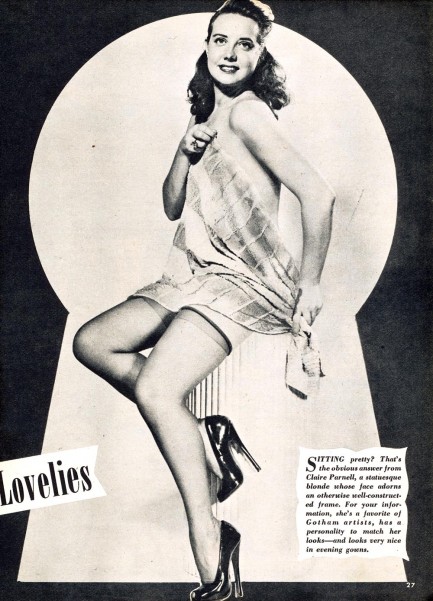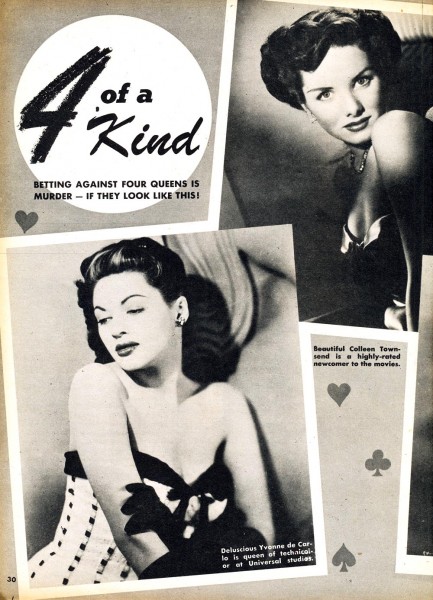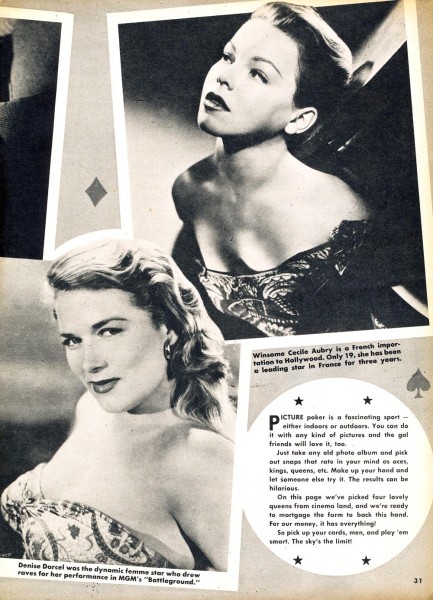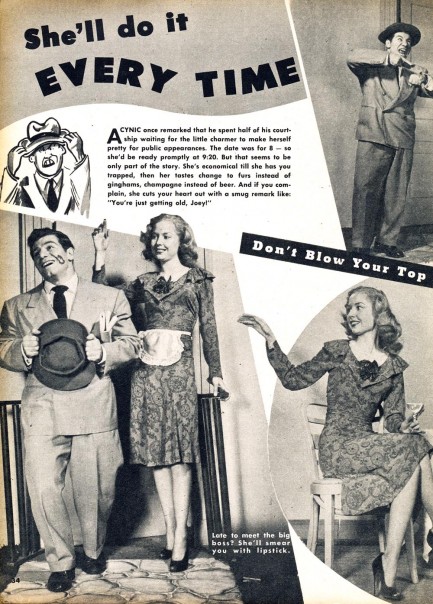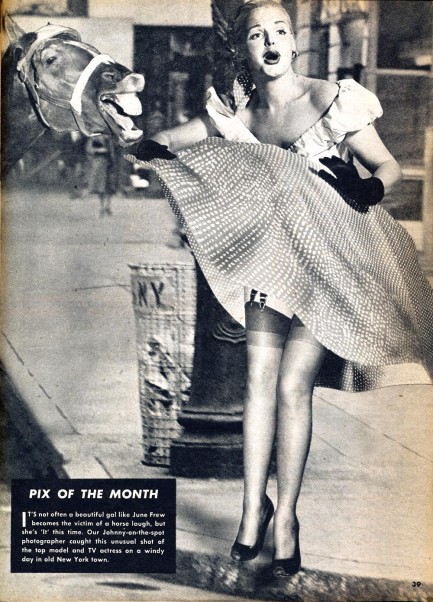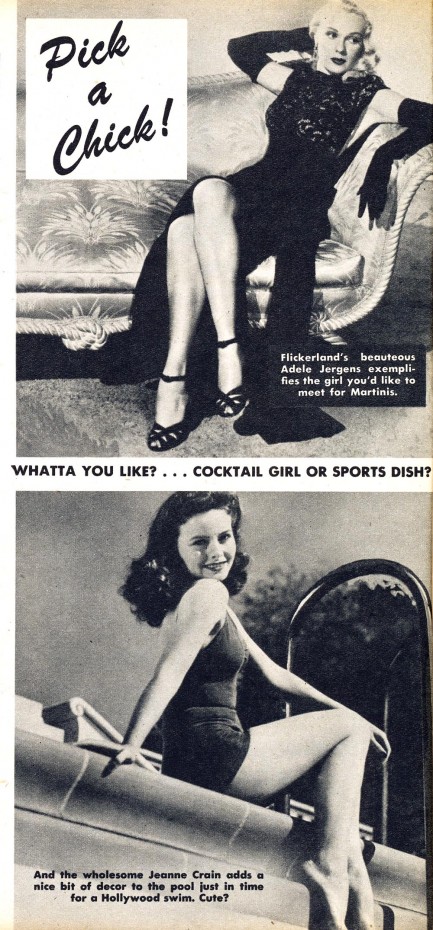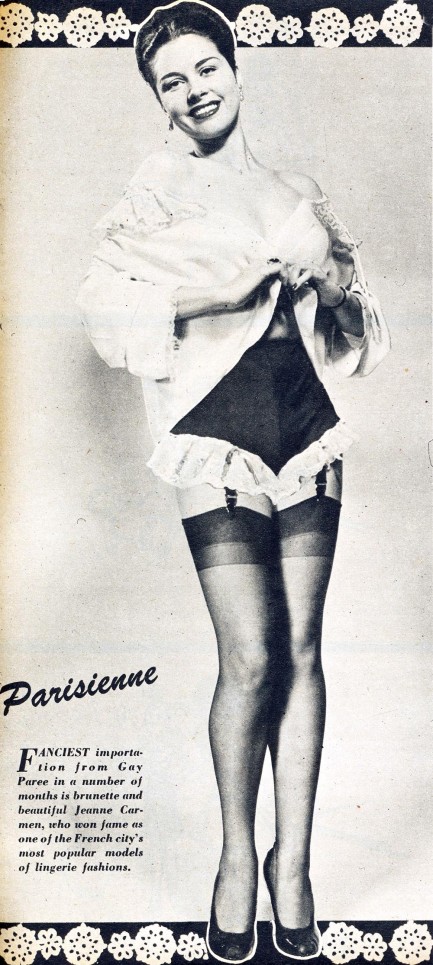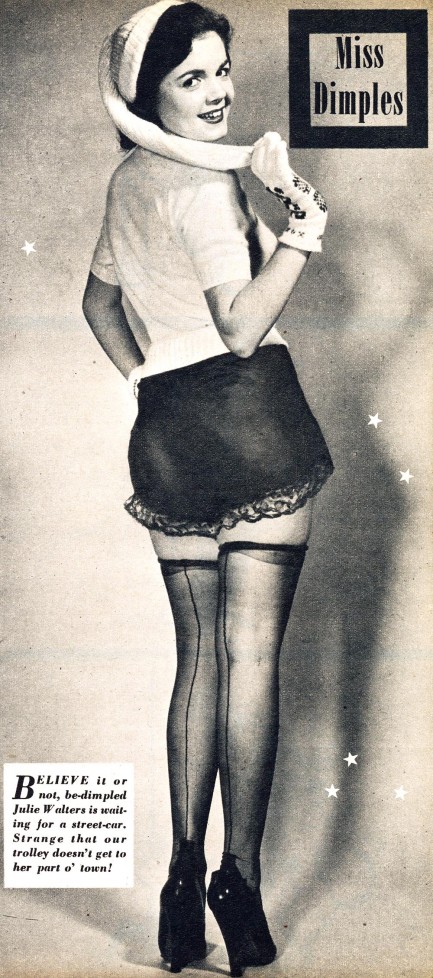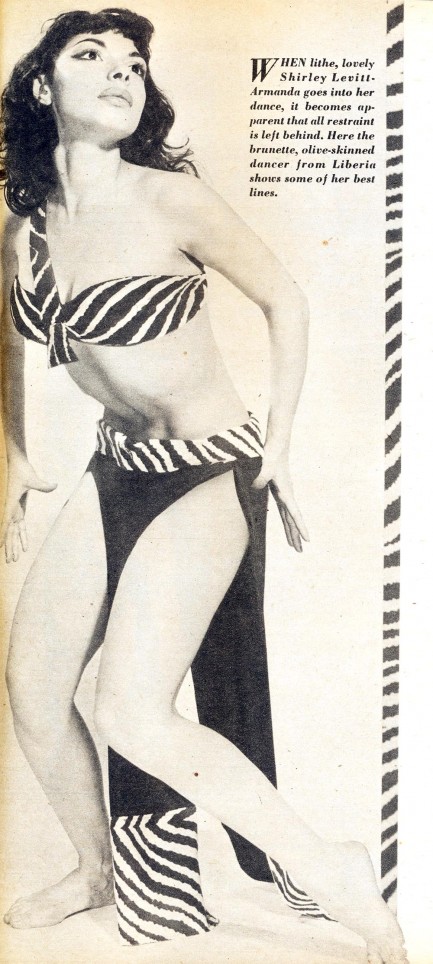 ---
Britain may have colonized the island, but it was Hollywood that colonized the film culture.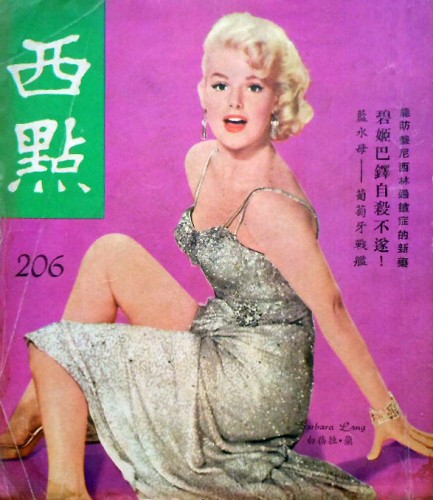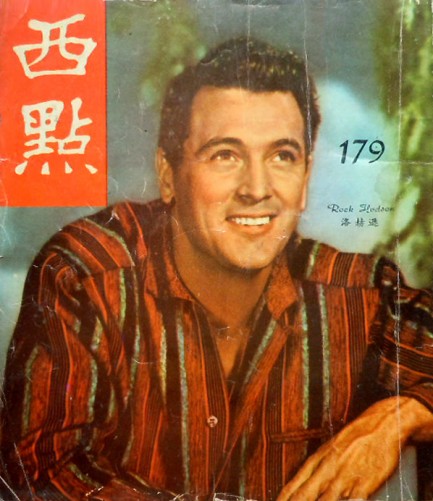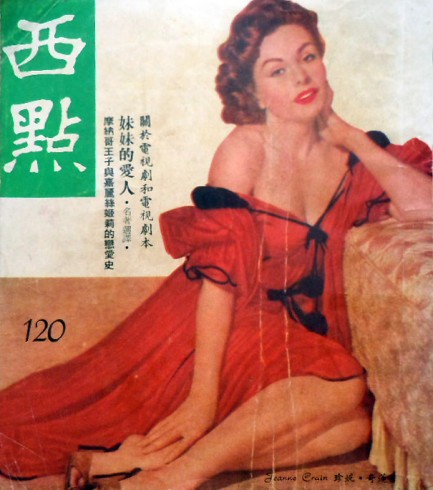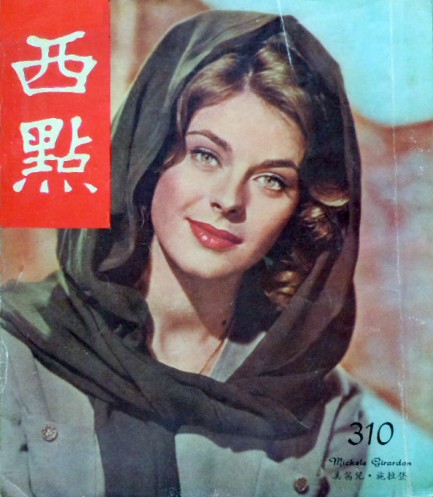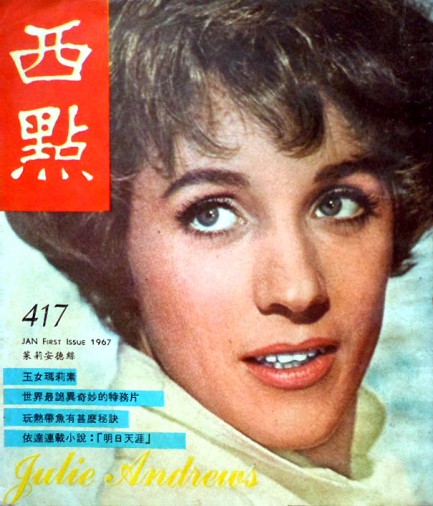 Above are six issues of Hong Kong's West Point magazine, named for a geographical feature of Hong Kong Island. The insides of these are not as visually interestings as the outsides, owing mainly to the poor quality printing and coarse paper stock, but if you're curious you can see some interior pages here. You may also be wondering if West Point had coverage of Asian celebs. Yes, but unfortunately they weren't allowed within light years of the magazine's cover, as far as we can tell. These issues, top to bottom, date from the early-'50s to 1967 and feature Barbara Lang, Ann-Margret, Rock Hudson, Jeanne Crain, Michèle Girardon, and Julie Andrews.
---