Lindberg is larger than life in three dimensions.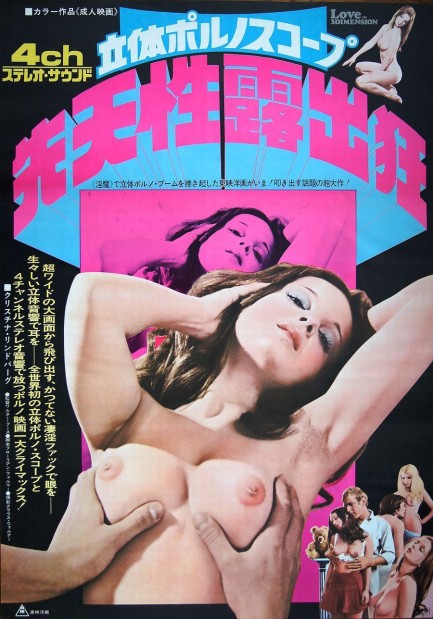 Have you ever seen a 3D sexploitation movie? Rittai Poruno-Sukoppu: Sentensei Roshutsukyou, which was originally released as Liebe in drei Dimensionen and known in English as Love in 3-D, is a typical piece of West German goofball sexploitation—except it comes right at you! Ingrid Steeger is top billed but the film's Japanese distributors—no fools they—put Christina Lindberg on the promo poster.
There isn't much of a plot to this. It's basically just sex vignettes wrapped around Steeger apartment sitting and dealing with her bad boyfriend. 3D movies always overuse their gimmickry and this effort is no exception. Items thrust at the camera include Dorit Henke's panties, Ulrike Butz's bush, several animatronic monsters in a house of horrors, and of course Lindberg's boobs.
Lindberg was globally famous for her breasts (see what we just did there?), which means her nudity was expected and duly delivered, but watching her tour Munich rocking a red mini-skirt and fluffy pink jacket may impress you even more. Lederhosen must have gotten cramped all over Bavaria when she shot those scenes. Liebe in drei Dimensionen premiered in West Germany in January 1973 and reached Japan today in 1974.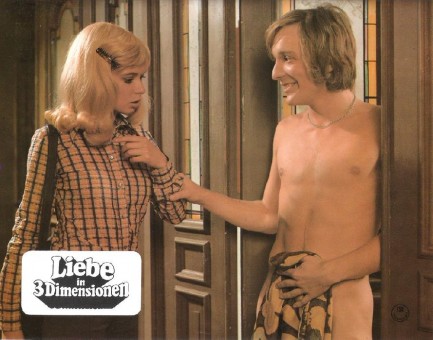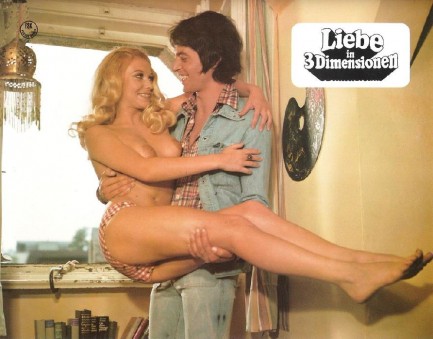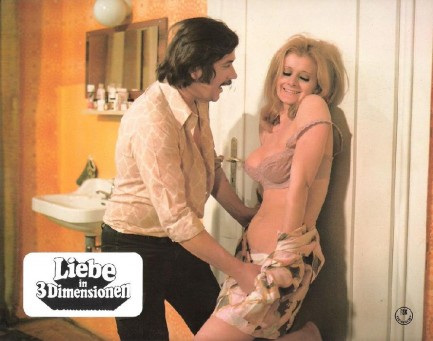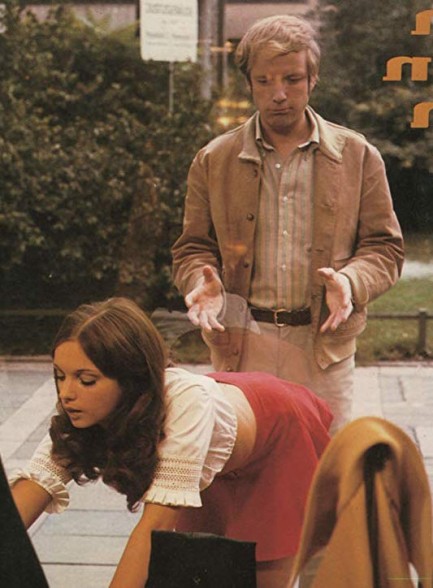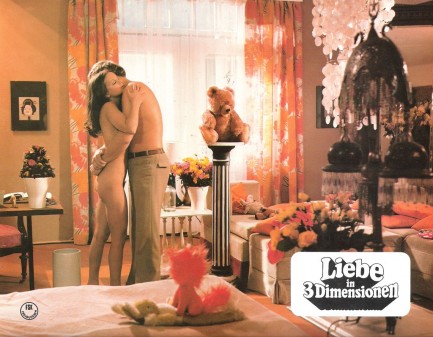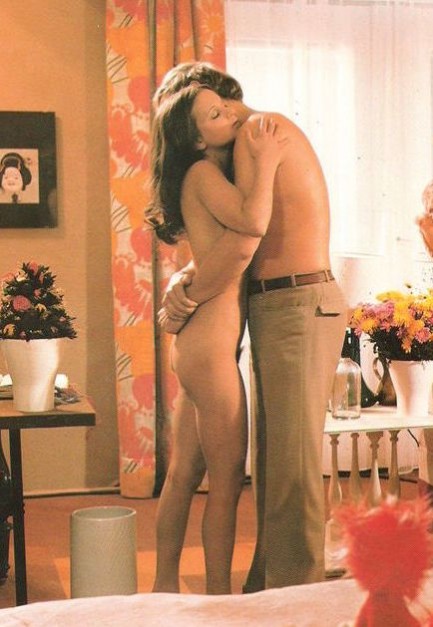 ---
Hollywood shines bright in West Germany.

Below are the covers of some promotional brochures made by Illustrierte Film-Bühne for movies released in West Germany during the 1950s and 1960s. The examples here, some of which have killer designs, feature Elizabeth Taylor, Marisa Mell, Cary Grant, Virna Lisi, Sophia Loren, Doris Day, Tony Curtis, et.al. IFB was founded in 1946 in Munich by Paul Franke, and over the years produced thousands of these pamphlets. We'll share more later.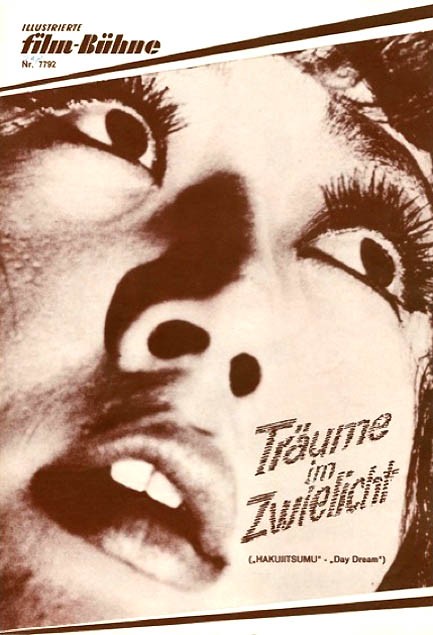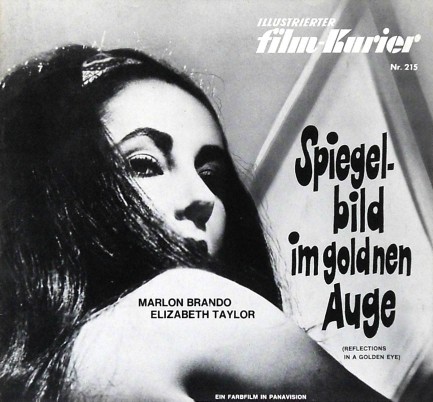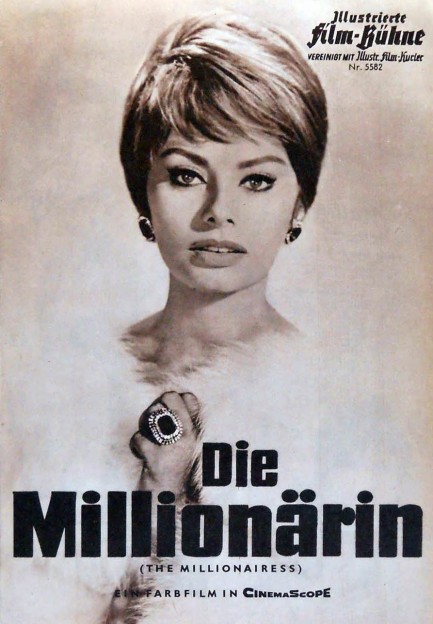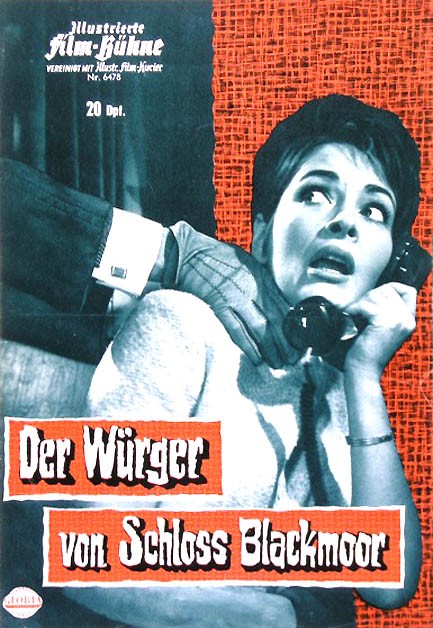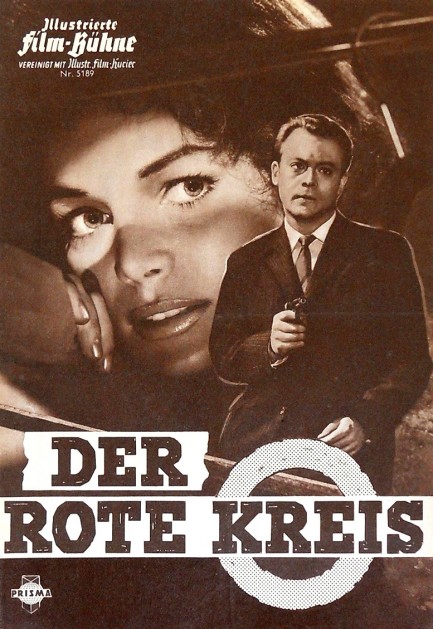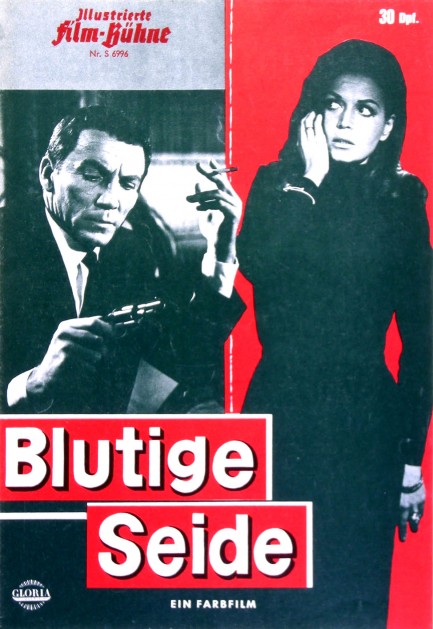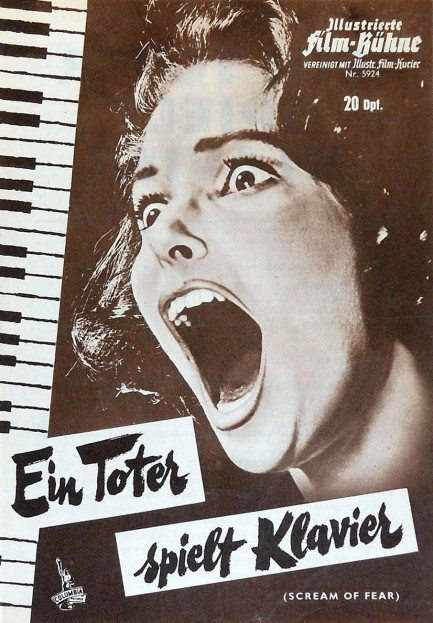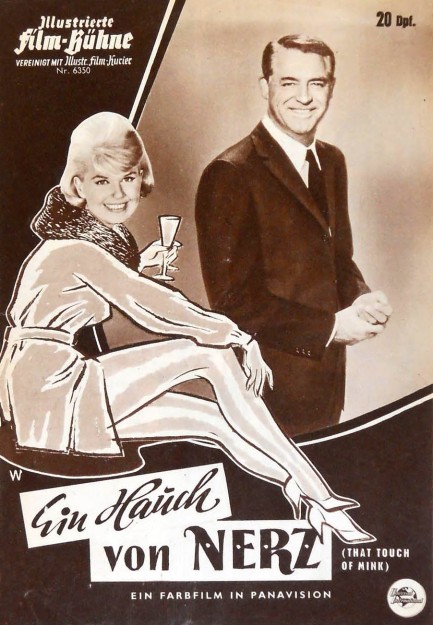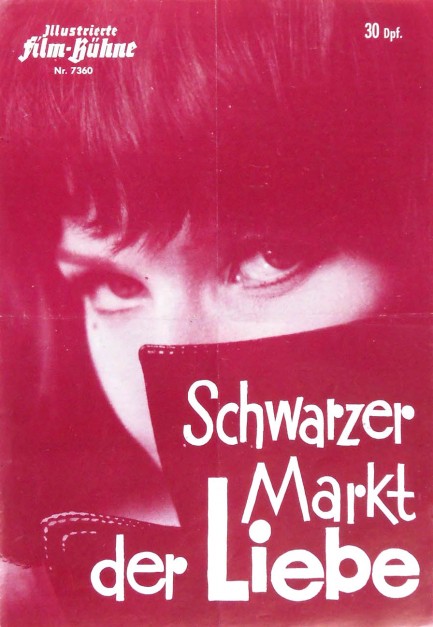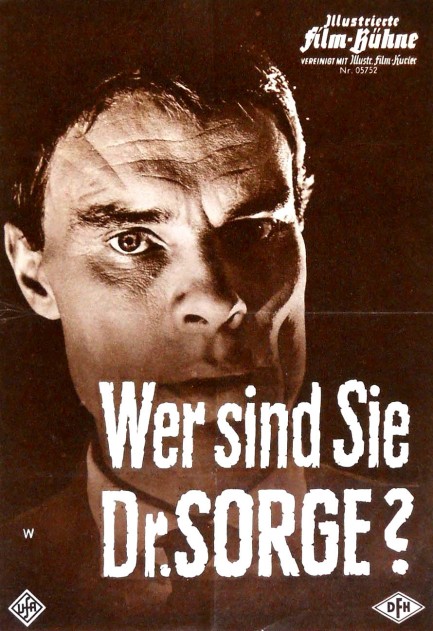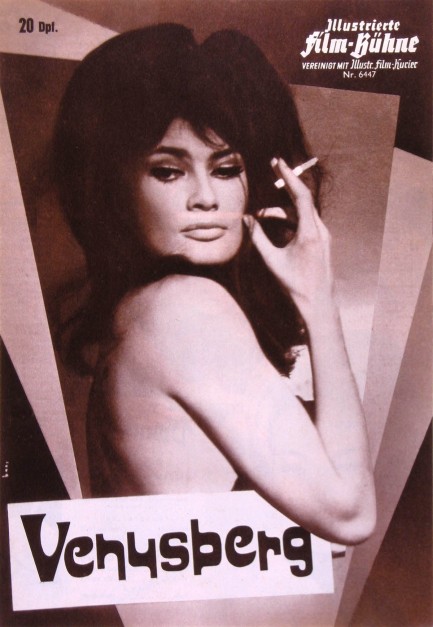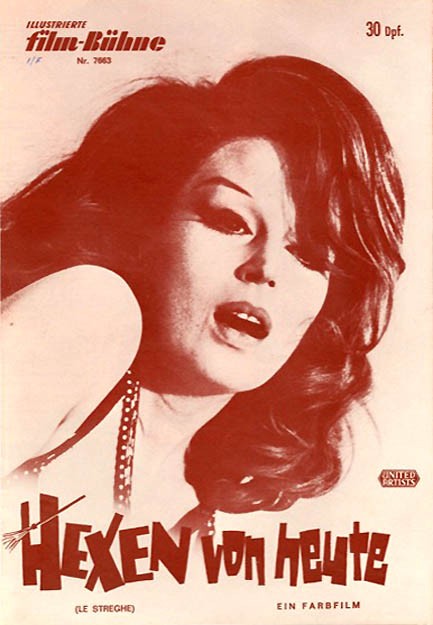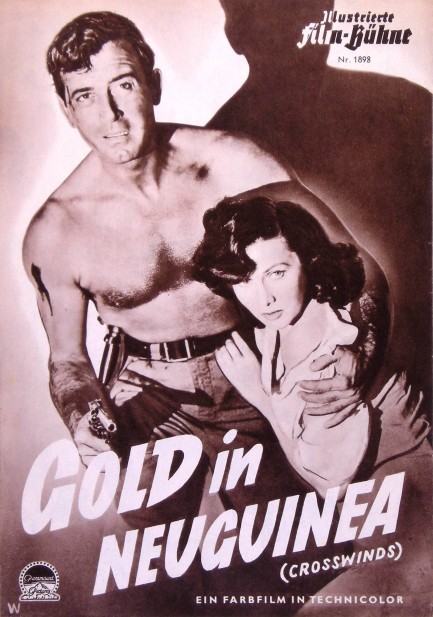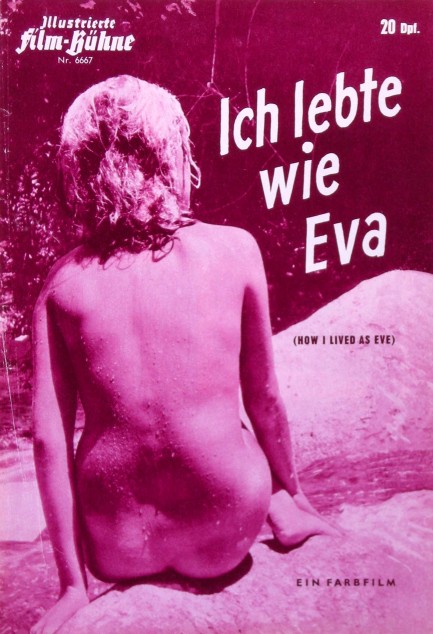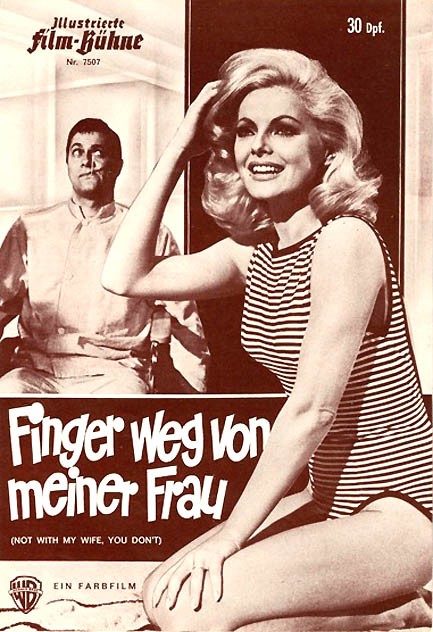 ---
Eva Braun gets the cover of Police Gazette, but it's really another Hitler issue in disguise.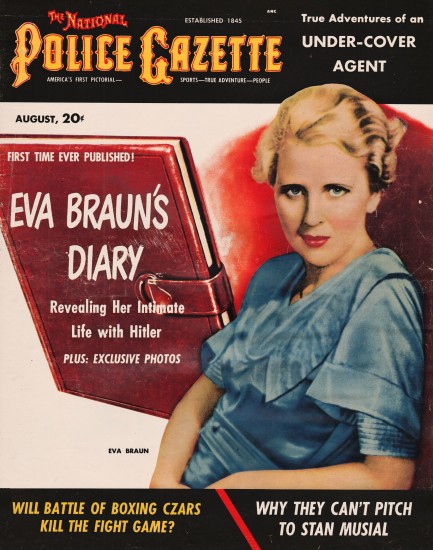 Ahh, the National Police Gazette. What a quirky publication. We've talked before about how America's longest running magazine unrelentingly used Adolf Hitler to move issues. Well, in this one from fifty years ago this month, they're at it again, claiming to have found the secret diaries of Hitler's mistress Eva Braun. The first sentence of the story goes like this: Of all the fanatically loyal people who attended Adolf Hitler and are still with him in his present hideout, none have known him so intimately as the young, voluptuous blonde from Munich, Eva Braun

. You caught that, right?

And are still with him in his present hideout? They must mean that bunker in Antarctica. If nothing else, you have to admire the editors' perseverance. They started on the whole Hitler-survived-the-war theme pretty much the moment the armistice was signed, and as late as 1968 were still banging the same drum. But here's the oddity surrounding this. Of all the Hitler Gazette

s we've found—twenty-five at last count—none are from before 1945. Not that some don't exist. But we haven't seen any. It's like Hitler was totally off the

Gazette

's radar the entire time he was alive. Curious, no
?
A few scans below, including one of showgirl and actress Gloria Pall, who we may get back to later.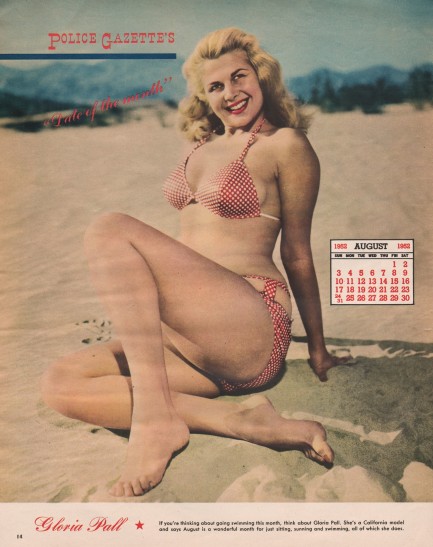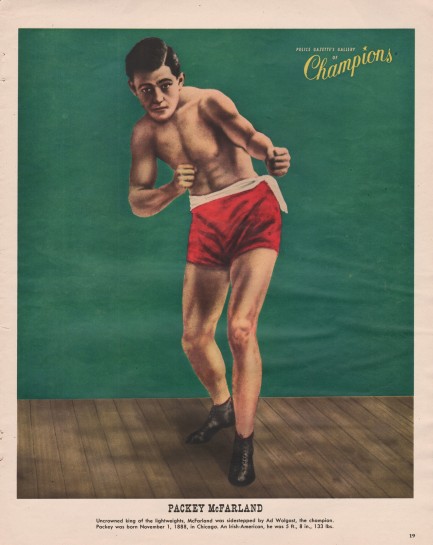 ---