When you can move like Astaire, nobody is out of your league.
Only in the movies could a 150 pound broomstick like Fred Astaire score a babe like Rita Hayworth. Or maybe we're not giving him enough credit. He was an amazing dancer, and we know that counts for a lot. Also, Hayworth made it with Sinatra and he was tiny too. So forget what we said. She liked them small. Anyway, the image above is from the rear of a copy of the Portuguese newspaper O Século Ilustrado, and it's a promo for the musical romance You Were Never Lovelier. We've watched it a couple of times, and it's a nice flick set in Buenos Aires telling the story of a very picky Hayworth refusing to marry any of the many handsome and rich men around her. When she meets Astaire she thinks he's a pest—until she sees him glide around the room. We recommend the movie. It's as fun as this photo makes it look. To add to the fun even more, we have a promo image from the film below, and by the way, let's never forget that Hayworth was a professional level dancer too. Check here for proof.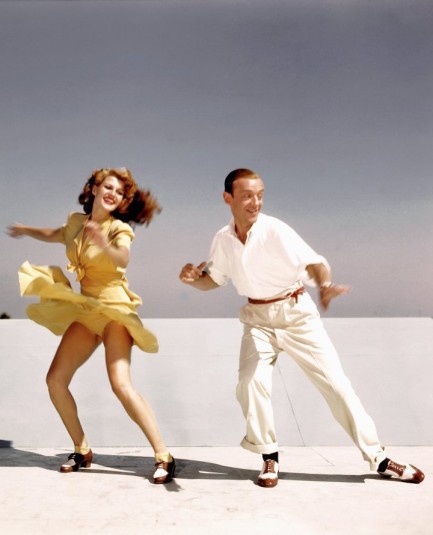 ---
Argentine edition of classic takes art in different direction.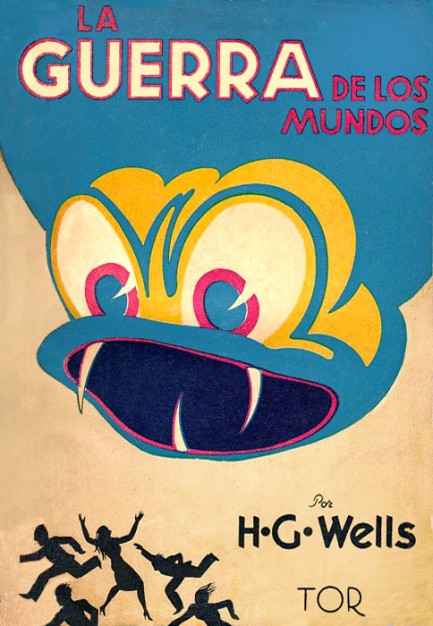 This 1938 printing of H.G. Wells' 1898 masterpiece La guerra de los mundos

, aka

The War of the Worlds

, leaps right to the top rank of covers we've seen. It was published by Buenos Aires based Editorial Tor, a company founded in 1916 by Juan Carlos Torrendell. Despite the demented Mickey Mouse aspect of the fanged alien, and the fact that it's a completely different vision from any other cover treatment we've seen for the book, we think the overall feel of the piece is very much on target. Unfortunately we have no artist info.
---
Julio Korn's Radiolandia was Argentina's first real film magazine, and grew to become its most popular.
The Argentine celeb magazine Radiolandia was launched in 1927 by publisher Julio Korn just seven years after Argentina's first radio station, Radio Argentina, began broadcasting in Buenos Aires. Radiolandia quickly evolved to include coverage of the growing medium of cinema, and grew to become one of the best selling magazines in Argentina, part of a Korn empire that included Antena, Goles, Vosotras, TV Guía and Anteojito. Besides printing 7 million copies of these magazines a month, Korn also was heavily involved in publishing sheet music, something he had begun doing in 1924. His involvement in this industry was fitting, considering his first job was selling tango sheets from a market stall at age fourteen.
By the 1940s Korn's magazines dominated the Argentine weekly market, and made him one of the country's most influential men. Later he produced films, beginning with 1955's La quintrala. The issues of Radiolandia below were published between 1943 and 1957, with cover stars Iván Casadó, Zully Moreno, Ricardo Passano, Elina Colomer, Julia Sandoval, Delia Garces, Berta Singerman, and Luisa Vehil. The painted covers are by Vitucho, who we're trying to dig up more info on. As for Korn, perhaps we'll get back to him later.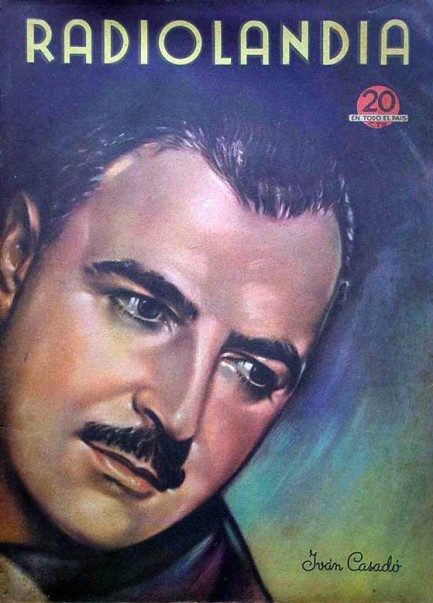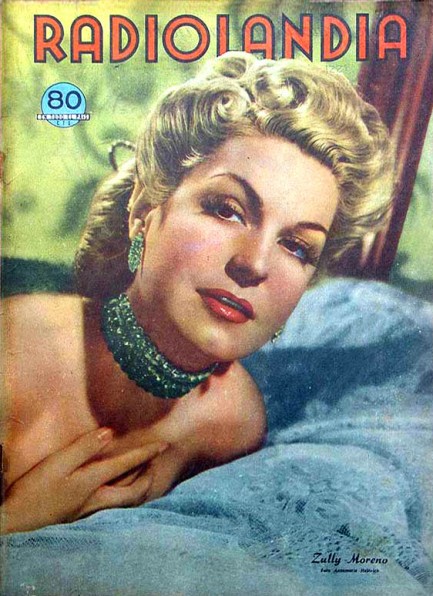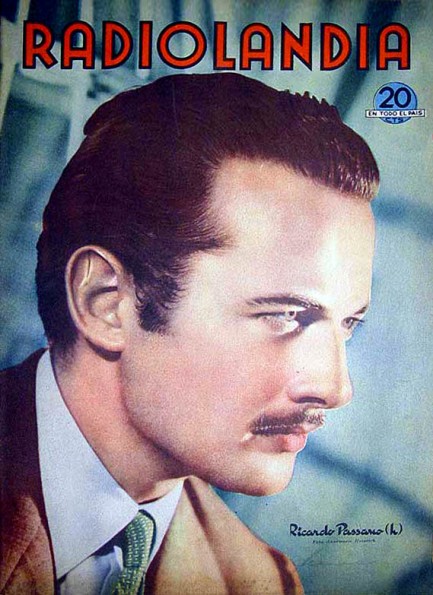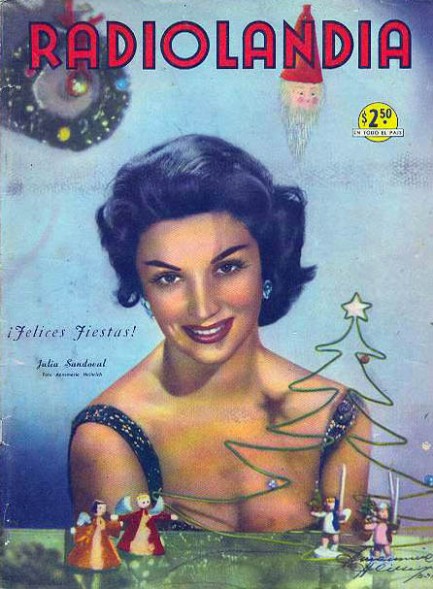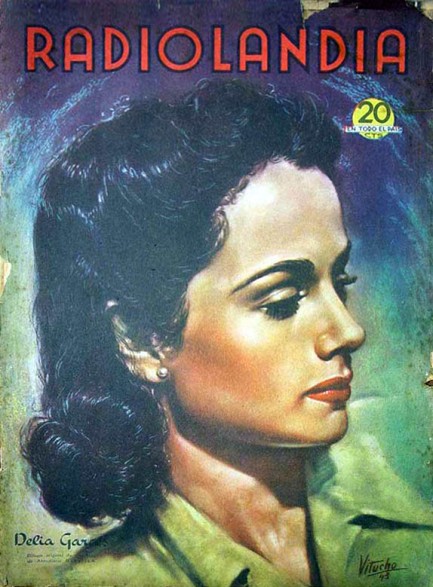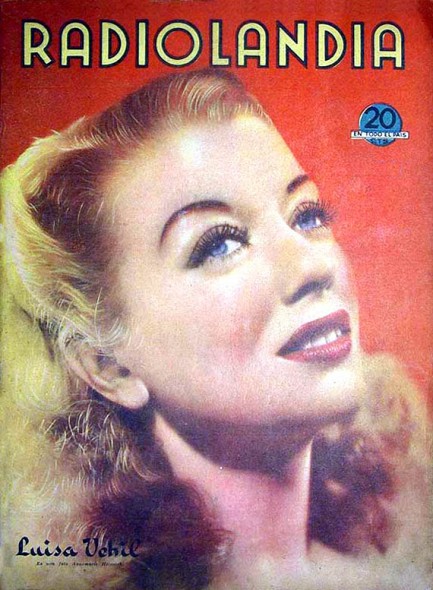 ---