Humphrey is pitch perfect as always but it's Edward who makes this movie sing.

Above, one of many promo posters for the classic drama Key Largo. This movie, as you doubtless know, is great. It hinges on Edward G. Robinson's bravura performance as a washed up gangster trying to make a comeback, but he gets ample onscreen help from co-stars Humphrey Bogart, Lauren Bacall, Lionel Barrymore, Thomas Gomez, Claire Trevor, Dan Seymour, and others. And John Huston in the director's chair is no slouch bringing the foreground drama and hurricane background to life. Key Largo is often called a film noir. Is it though? Hmm... Bogart certainly fits the bill in terms of characterization, but since the movie lacks most other noir elements we're inclined to call it a straight crime drama. But that's just our opinion. It was first seen by the public at a Hollywood preview in mid-July 1948, and went into full national release today.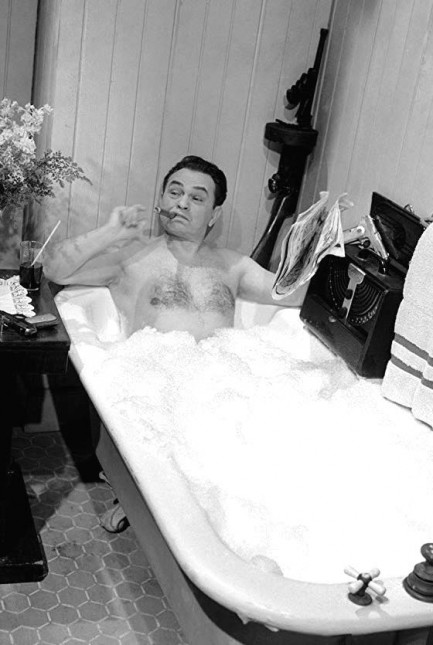 ---
Trevor makes the most of her smoke break by posing for a master.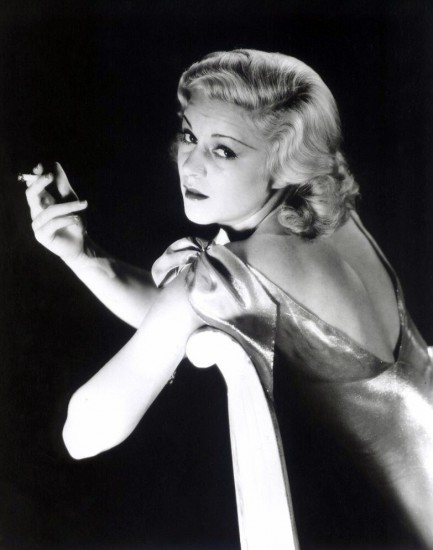 Brooklyn born actress Claire Trevor made more than sixty movies over seven decades, including the important film noir entries Raw Deal, Born To Kill, Johnny Angel, Murder My Sweet, and Key Largo, the latter of which snared her an Academy Award for Best Supporting Actress. And if you haven't seen her in it you really should. She was one of film noir's defining artists, an indispensable participant in it. We're also fond of her in lighter fare such as 1965's How To Murder Your Wife, with Jack Lemmon. The noirish shot above was used as a reference photo by the legendary Peruvian artist Alberto Vargas. He painted a portrait of Trevor which you see inset just above, and you also see her posing with the piece below. The portrait was commissioned by her employers Fox Film Corporation as a promo image, a type of work Vargas did often, and the studio used prints of portrait as lobby cards. All of these images came about in 1934.
---
Any evil a man can do she can do worse.


This colorful poster was made for the Australian release of Deadlier Than the Male, known elsewhere in the world as Born To Kill. The movie stars Claire Trevor and Lawrence Tierney. We had seen Trevor in several roles over the years, including in Murder My Sweet, Johnny Angel, and 1948's Key Largo, but for some reason had never learned to appreciate her talent until seeing her here. Lawrence Tierney, who you may remember as Joe from Reservoir Dogs, is also excellent, if inordinately repellent (as required by his role). A cold-hearted woman meets her match in a brutal man, and the two become entwined in both a murder coverup and adultery. Money is the backdrop but it's jealousy that is the catalyst for every terrible event that occurs. Not a perfect movie, but very good, sprinkled with engaging secondary characters—including Walter Slezak as a sleazy detective—and Trevor knocks her bit out of the park. Deadlier Than the Male premiered as Born To Kill in the U.S. today in 1947.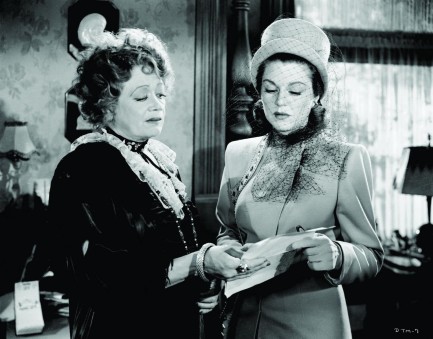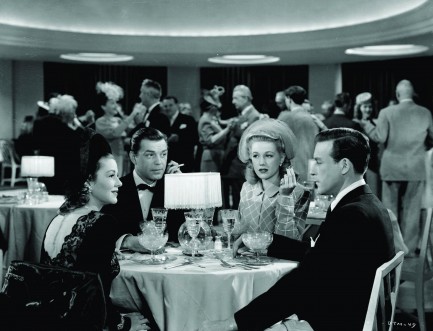 ---