When in Rome kill as the Romans do.
We've shared forty thirty-nine issues of Australia's Adam magazine, but none since March. That isn't because we're running out, but merely because we decided to focus on American men's magazines for a while. But Adam is the king as far as we're concerned. For us, it's the most attractive, most interesting, and—because of its penchant for stories set in the Aussie outback and wilds of South Asia—the most exotic of all the publications from the late mid-century period. Maybe that's why we have more than 1,200 scans from the magazine tucked inside Pulp Intl.
Today's issue, number forty-one forty we've scanned and uploaded, has a typically lurid cover illustrating James McQueen's story "Blood on the Sand," which is one of the better pieces we've read in Adam. McQueen spins a yarn about a Roman gladiator named Marcellus who faces his best friend Helvius in the Colossuem. Helvius loses, but is spared by a thumbs-ups from the emperor. But the two friends have to fight again, they know Marcellus will win again, and they know the emperor never spares a life twice. The bulk of the story is set in the few days of contemplation and partying between the two battles. It's a very effective little tale.
Elsewhere in Adam you get nice spreads from Samson Pollen and Bruce Minney, lots of thrilling fiction, and lots of naked women, including one in a soap foam bikini that reminds us of when Reiko Ike did the same. On a different subject, moving forward you may notice a break in our magazine scanning activities. Could be days or months. We have to replace our reliable old Mac with a new one and we'll be losing our Adobe programs—i.e. no more Photoshop for cleaning scans, and we aren't going to buy it for $1,500 because, as much as we like being one of the sites that uploads new, original content to the web, that price tag is just insane. We can still scan individual pieces of art and not need to use Photoshop on them, but magazines require retouching because the way they're bound means the scans come out skewed. If you've ever scanned one you know what we mean. We'll see what we can do to work around the problem. In the meantime enjoy this Adam. Twenty-six images below.
Update: Forty issues, thirty-nine, who can keep count? Well, we actually went back through the website and today's makes forty. Still plenty. Plus we have twenty-one more issues in reserve. Look for those down the line.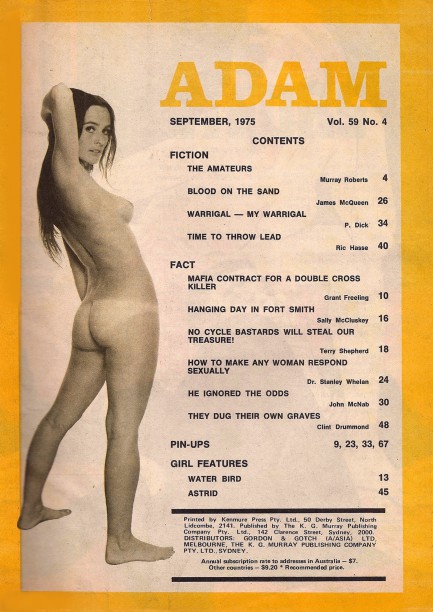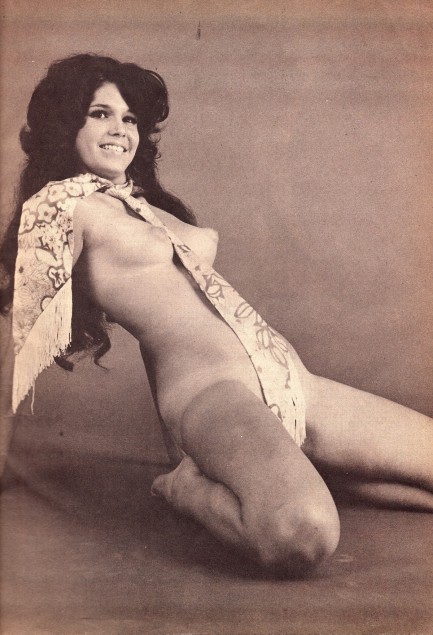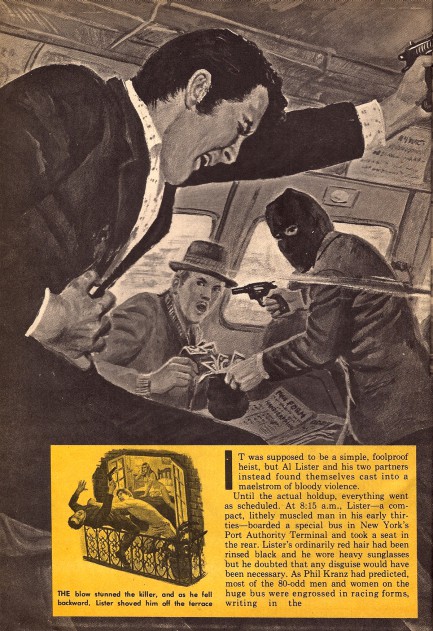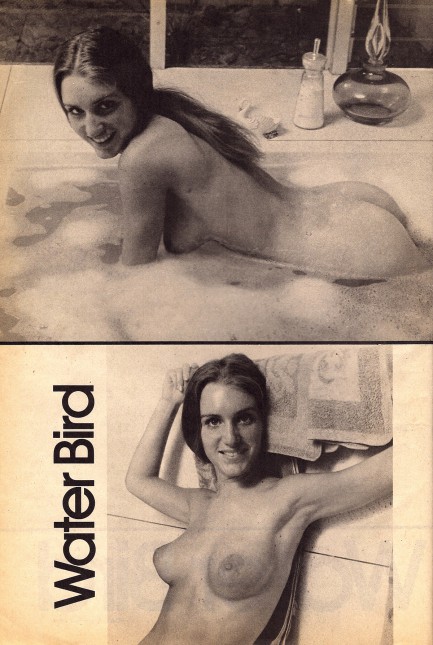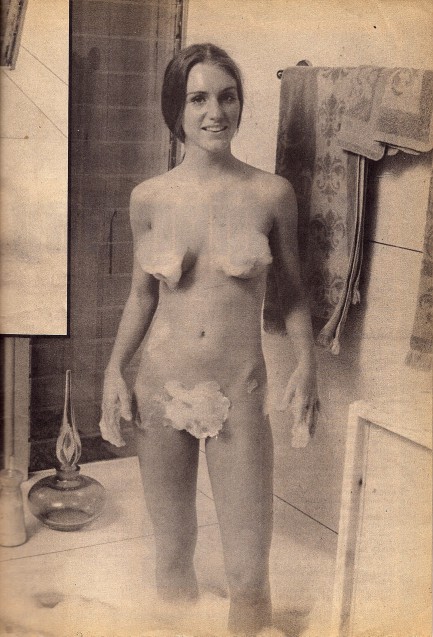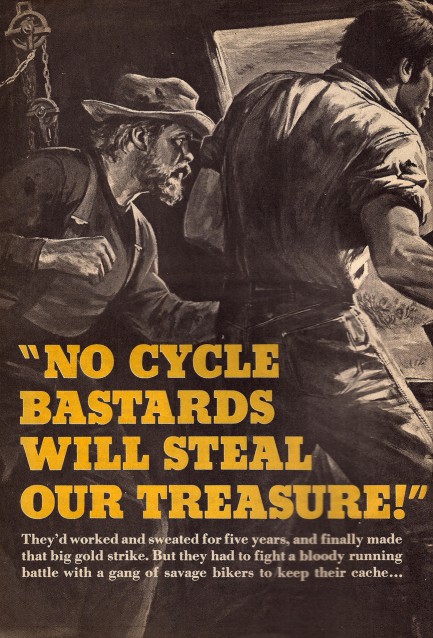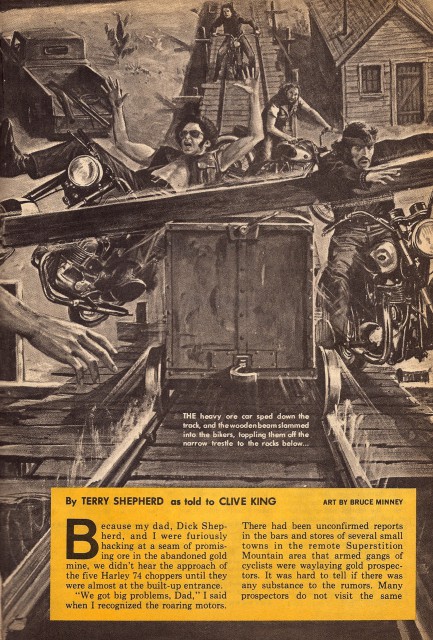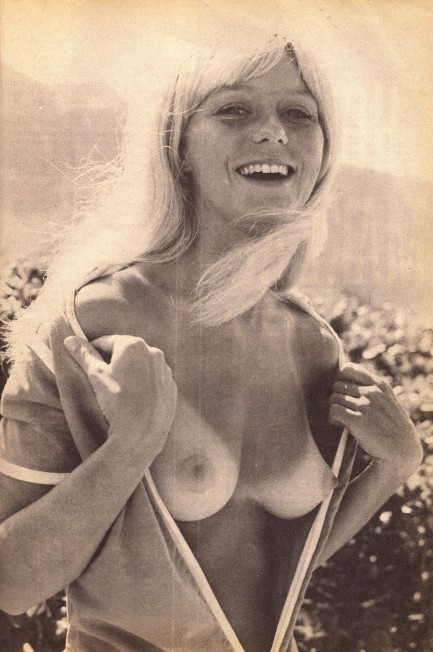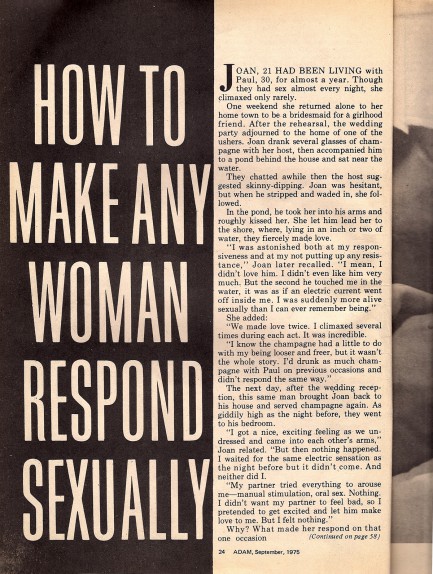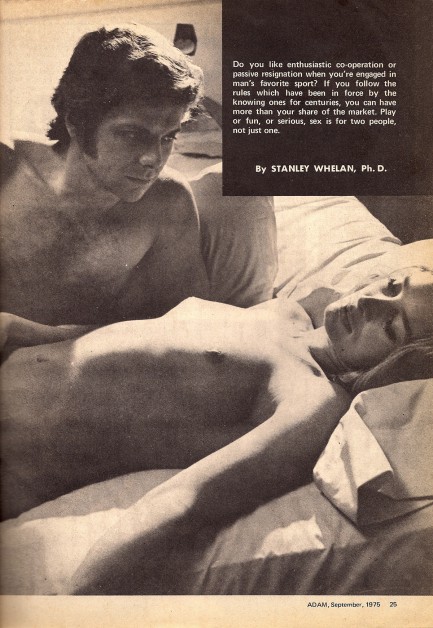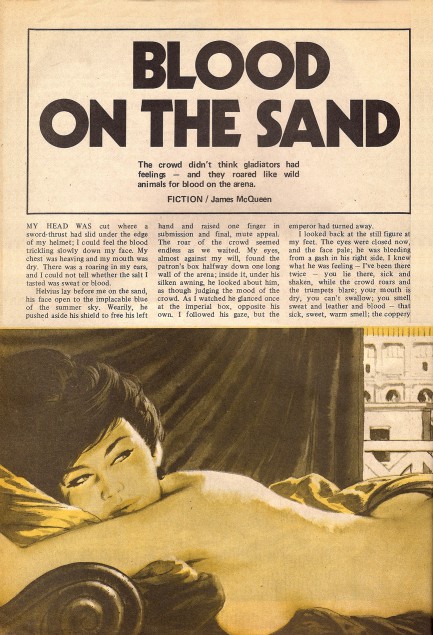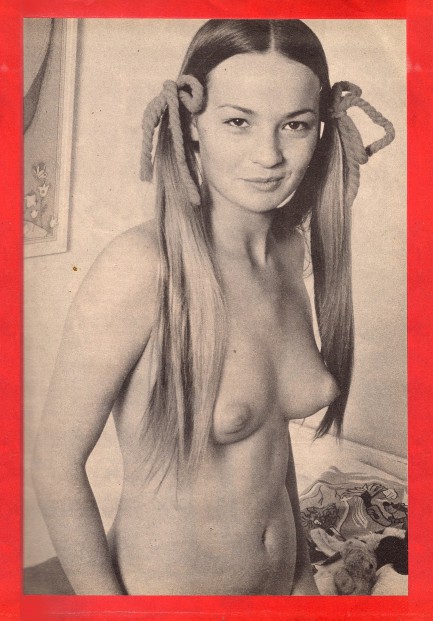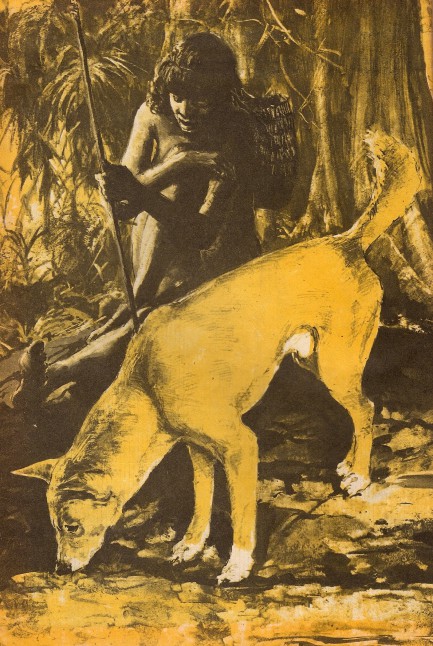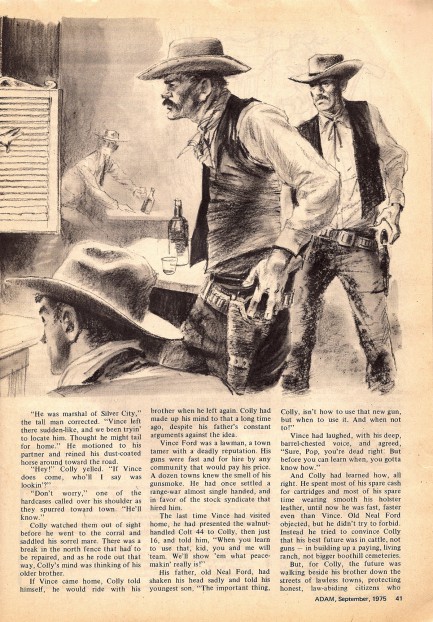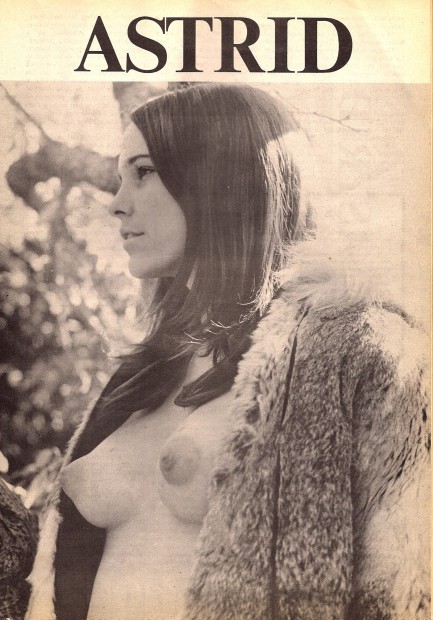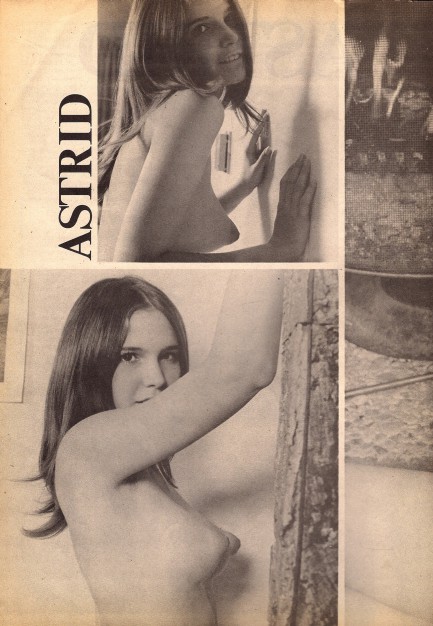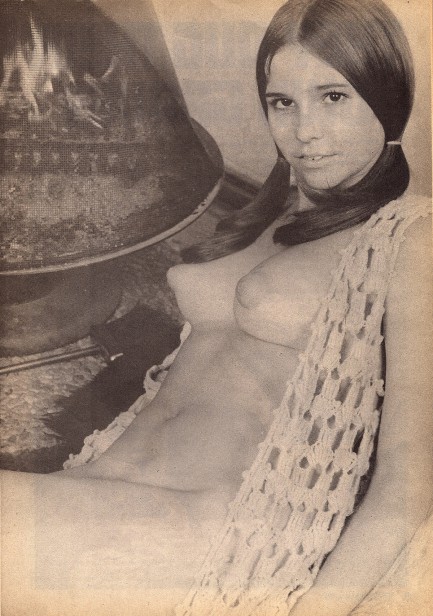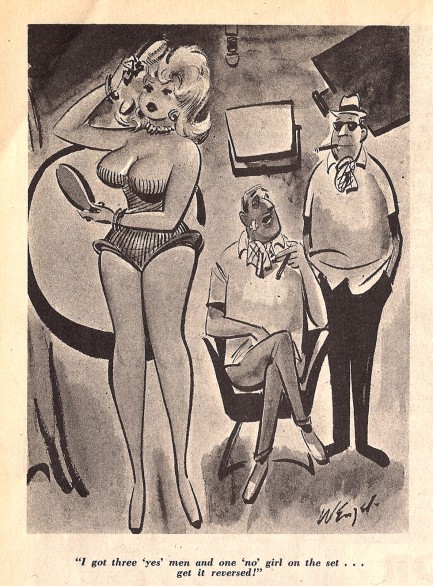 ---
Big trouble in not-so-little China.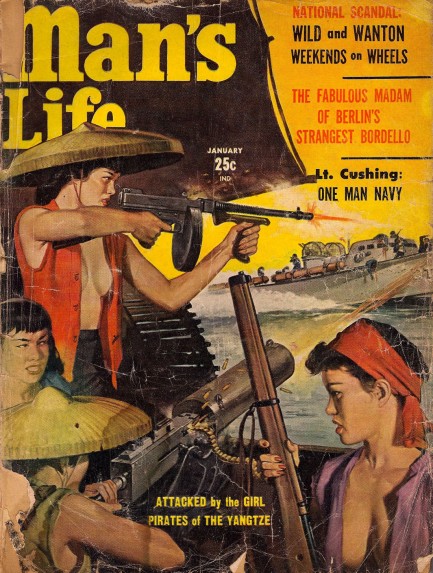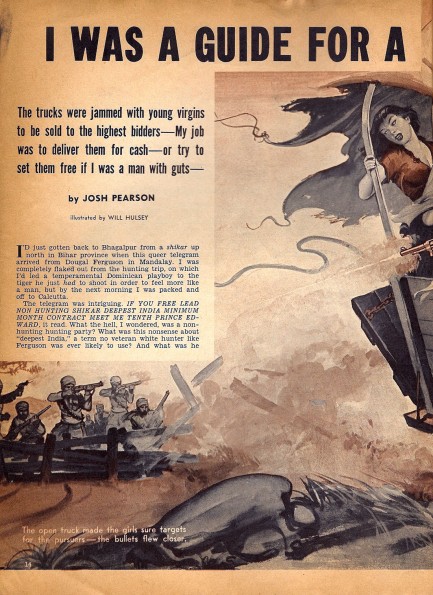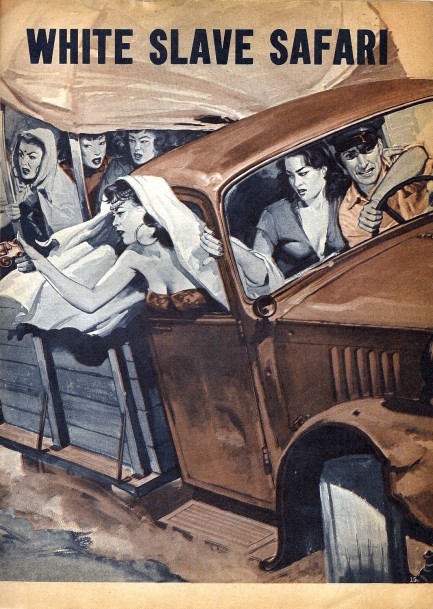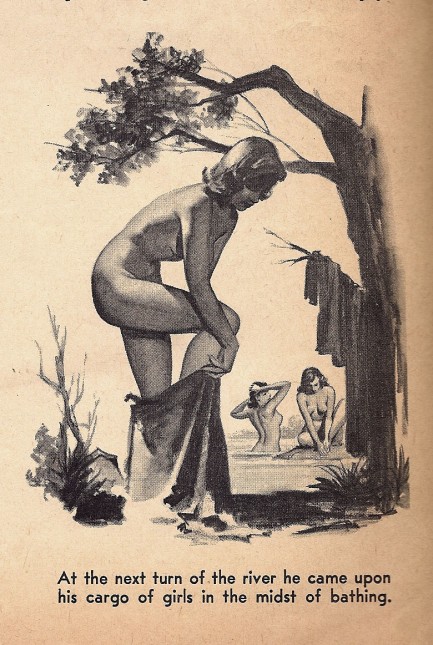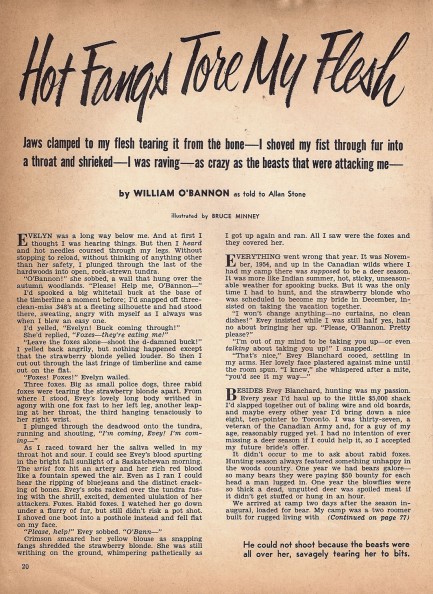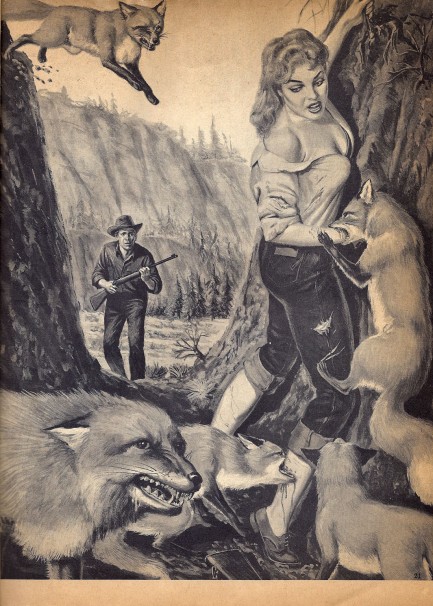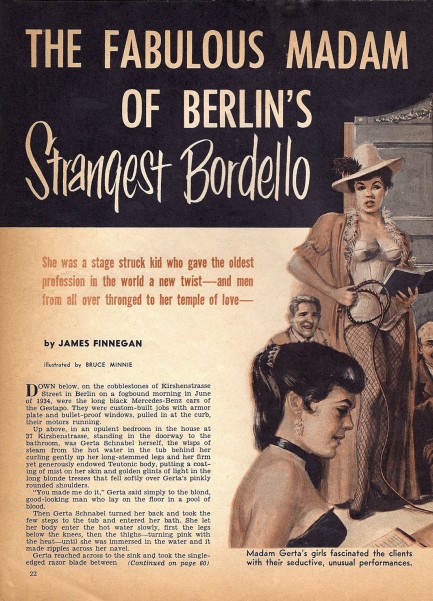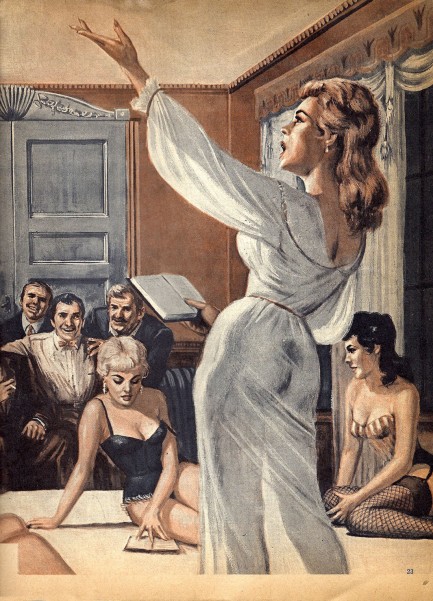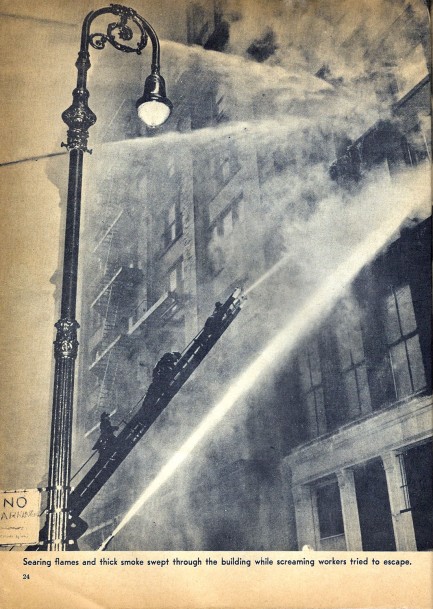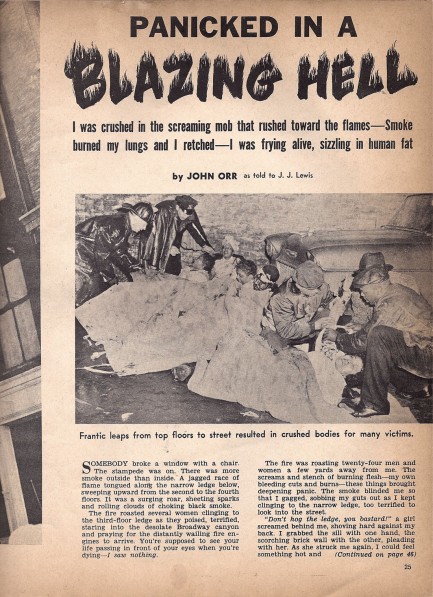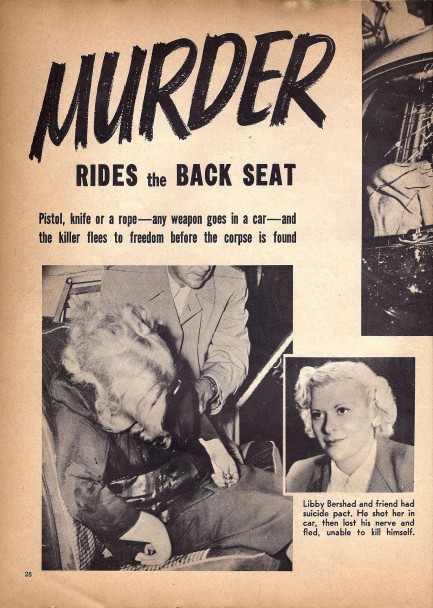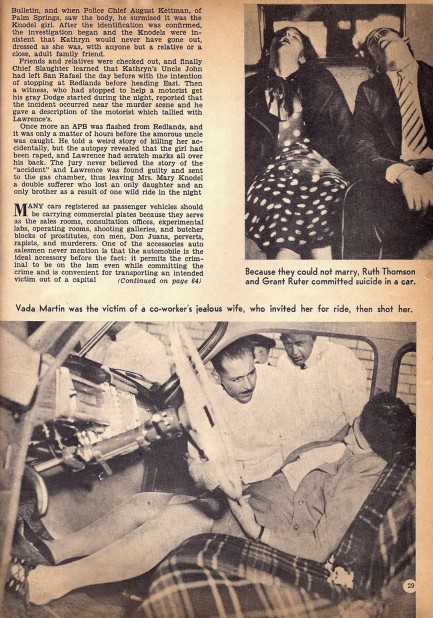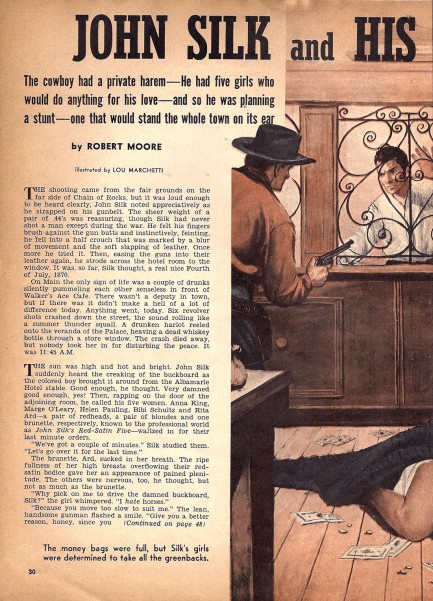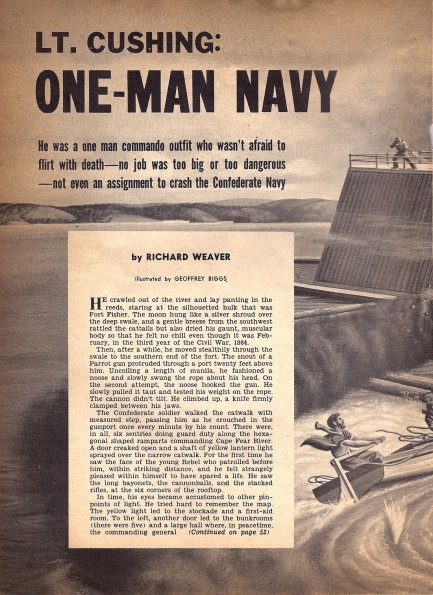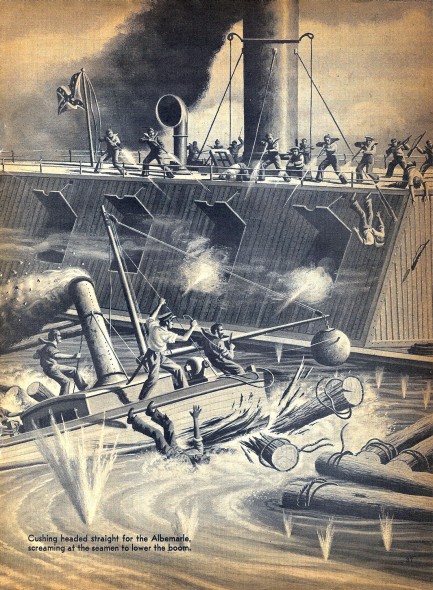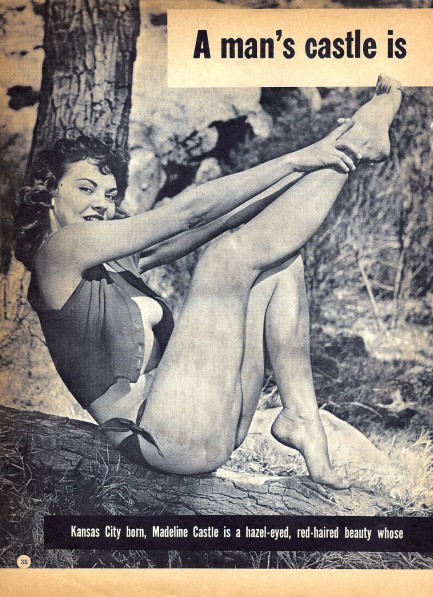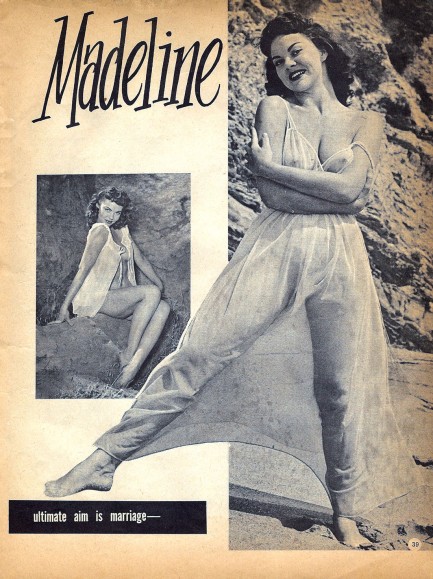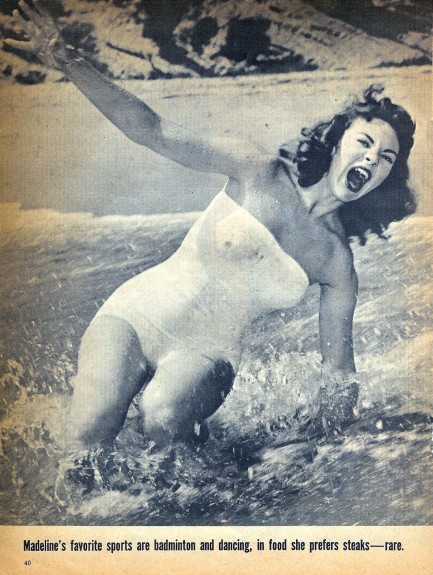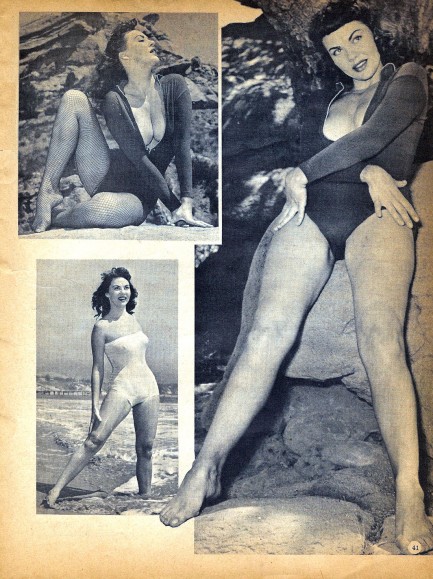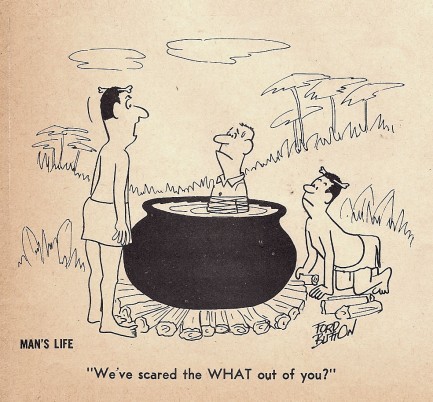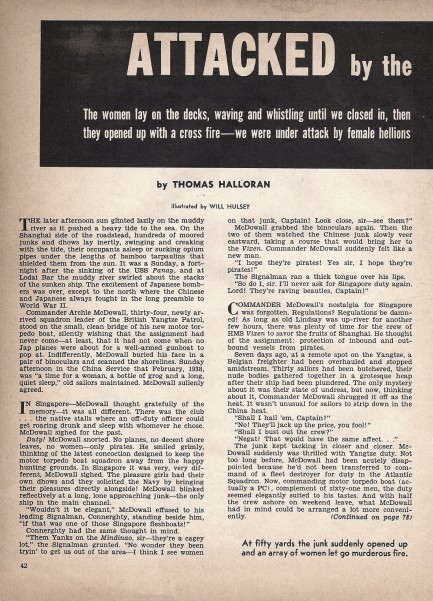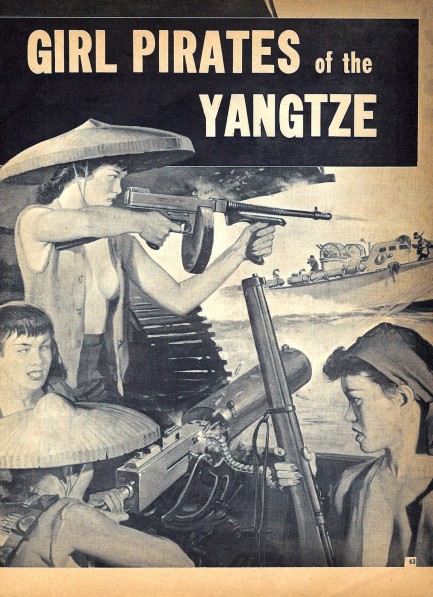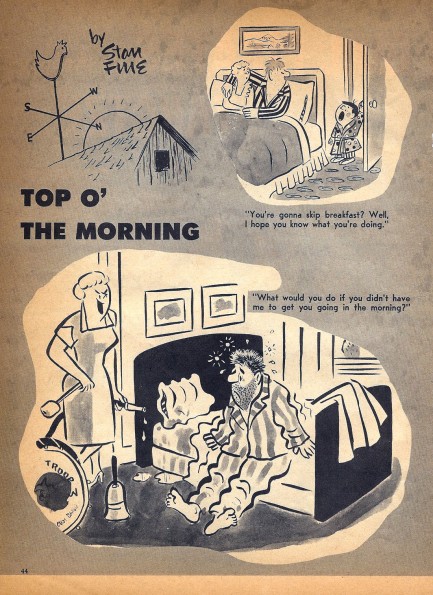 When it comes to vintage magazines, the range of prices is incredible. We've been seeing issues of Man's Life online for $168.00. We will go out on a limb and say that nobody will ever pay that price. At the opposite end of the spectrum, we got this issue published January of 1959 for $4.00. The front is a bit mangled but the interior is fine, and includes some nice art, excellent fiction, and four pages on October 1954 Playboy centerfold Madeline Castle. The cover art for Thomas Halloran's 1930s-era tale "Attacked by the Girl Pirates of the Yangtze" is by Wil Hulsey, and the other spreads are by Geoffrey Biggs, Lou Marchetti, Bruce Minney, and Bruce Minnie (he does two and gets his name spelled two different ways). The Madeline Castle photo feature is uncredited. We'll have more from Man's Life a bit later.
---