Southeast Asia escape epic features murder, sex and everything between.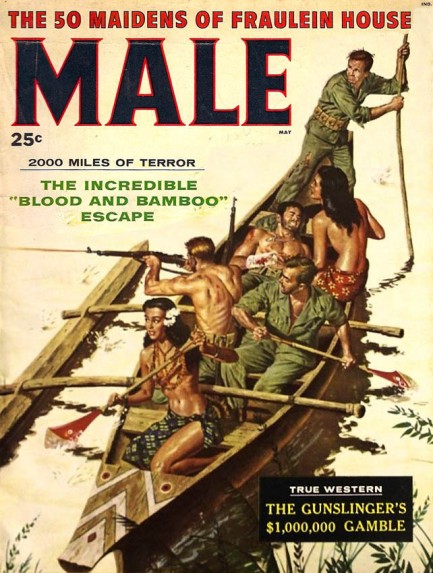 This issue of Male magazine published this month in 1958 features James Bama cover art illustrating Richard Farrington's story "The Incredible 'Blood and Bamboo' Escape," which is the true tale of Dutchman Klaus van Tronk's flight from a Japanese internment camp in Malaysia during World War II. The story is a book-length special, and one of the more harrowing and interesting details involves one of the prisoners being tied spread-eagled on a bamboo mat elevated six inches above the ground. Beneath the mat were living bamboo shoots. As Farrington tells it (via van Tronk's account), "The shoots are tough, the tips as sharp as honed steel, and they can push through a plank floor [two inches thick]. They grow rapidly in the Pacific sun, about six inches on a good hot day. It had been a hot day." When van Tronk's work detail came back that evening from a long grind of slave labor in the jungle the bound man already had bamboo shoots growing through his chest, and was still alive, screaming.
We did a verification check on this arcane torture and found that no cases confirmed to scholarly standards exist, but that it is well known in Asia, and experiments on substances approximating the density of human flesh have shown that it would work. As little as forty-eight hours would be needed to penetrate an entire body. Fascinating stuff, but what you really want to know in terms of veracity is whether scantily clad women helped the escapees paddle to freedom like in Bama's cover art, right? Well, this depiction is actually a completely accurate representation of what van Tronk described, or at least what biographer Farrington claims van Tronk described. The women were the daughters of a sympathetic Malay farmer, and indeed they wore virtually nothing, and were considered quite beautiful by the prisoners, save for the minor detail of having red teeth from the local tradition of chewing betel nuts.
The risk taken by these women was extraordinary. Other women who had helped van Tronk and his companions during their months-long odyssey were tortured and raped, and at one point a village was machine-gunned. Why would these Malays take up the foreigners' cause if the risks were so high? Van Tronk attributes it to a cultural requirement to help strangers in need, but we'd note that people have taken these sorts of risks everywhere, cultural norms or no. Often the suffering of others simply brings out the best in people. A historical check on Klaus van Tronk turned up nothing, though, so maybe the entire true story is a piece of fiction. If so, it's a very good one. We have some scans below with art by John Kuller, Joe Little, Al Rossi, Mort Kunstler, and Bruce Minney, and more issues of Male magazine at the keywords.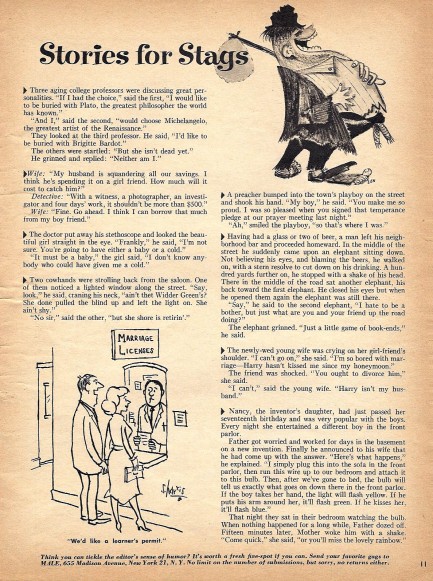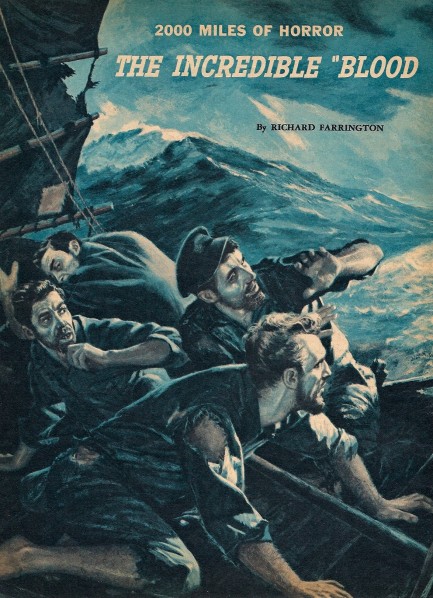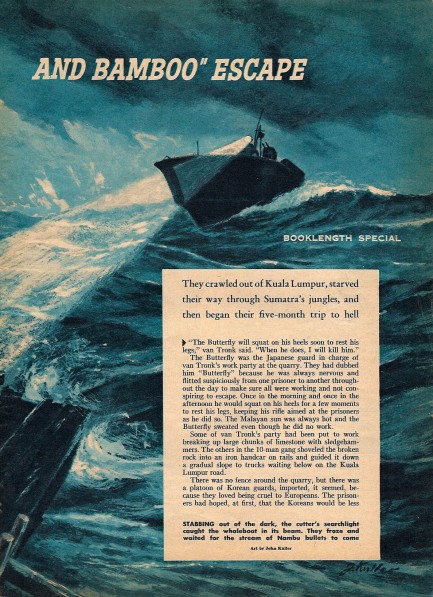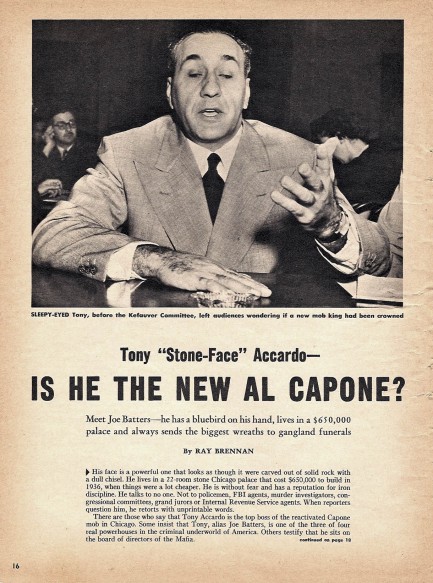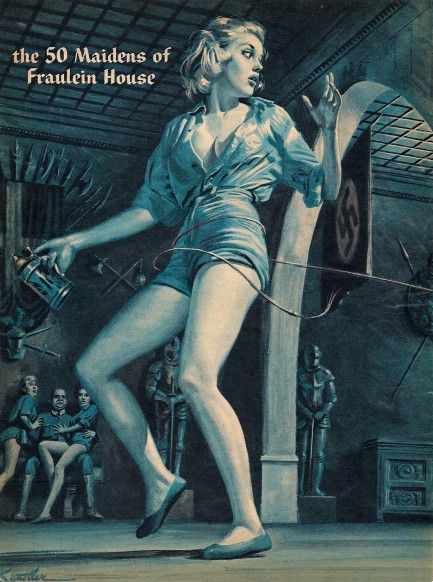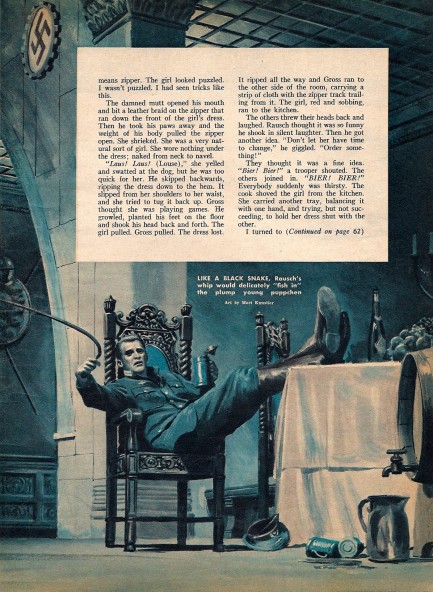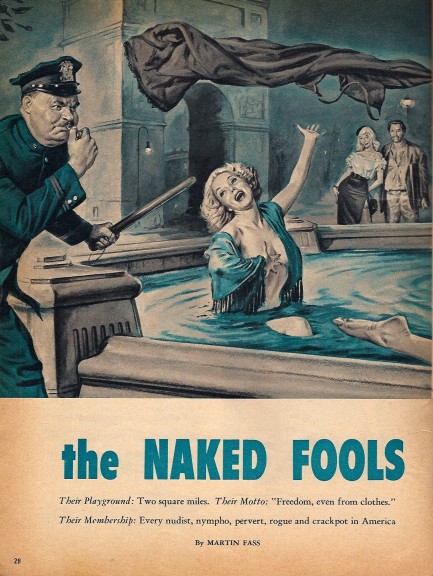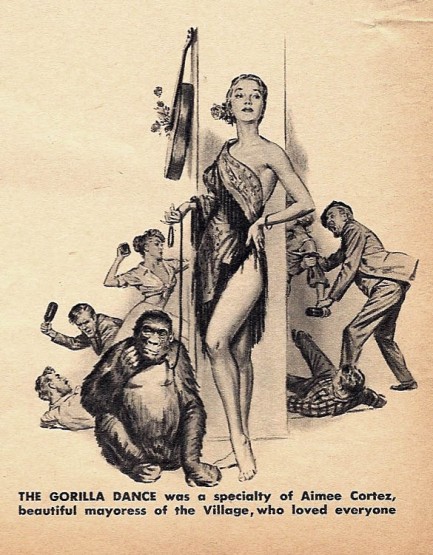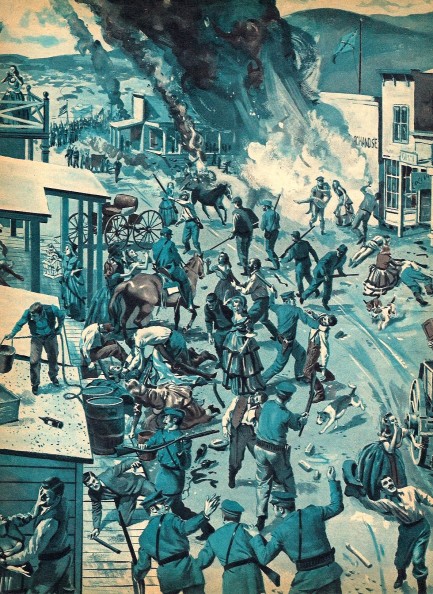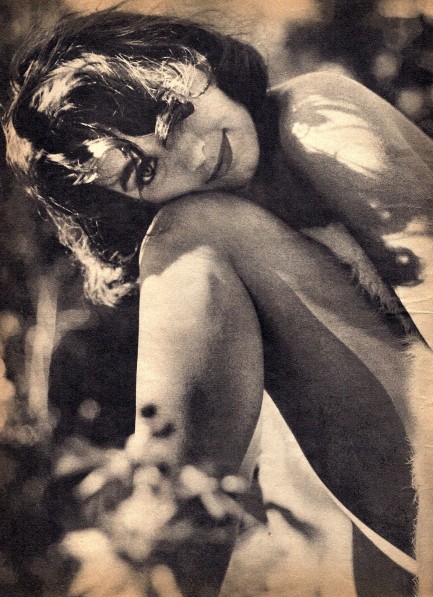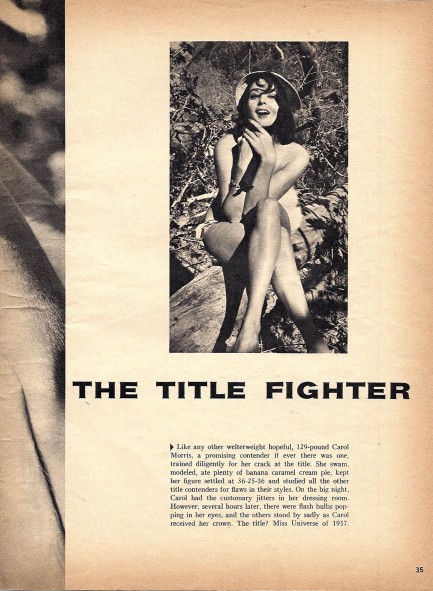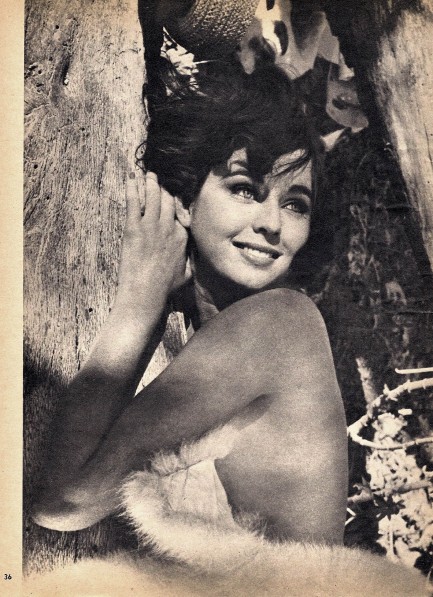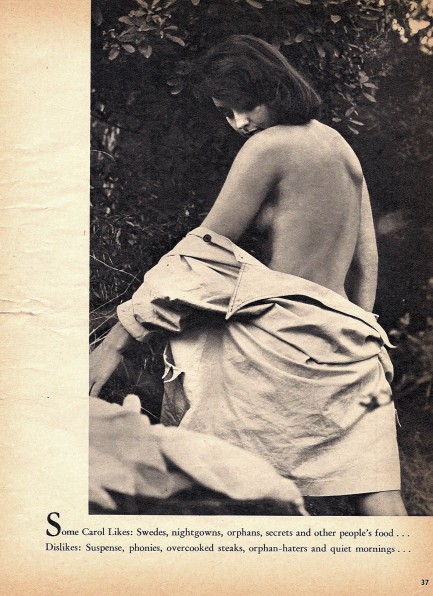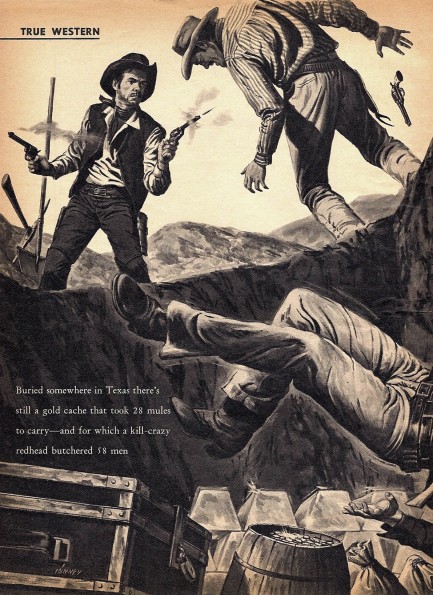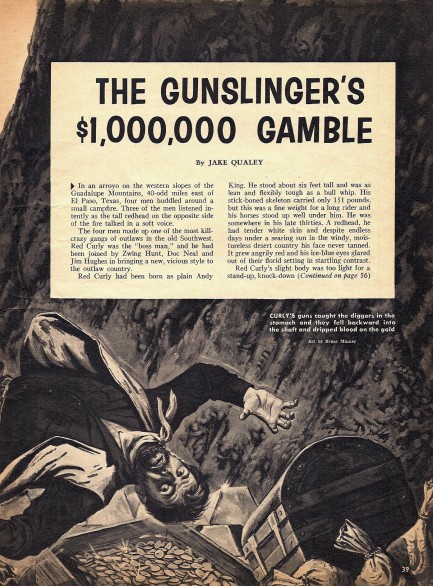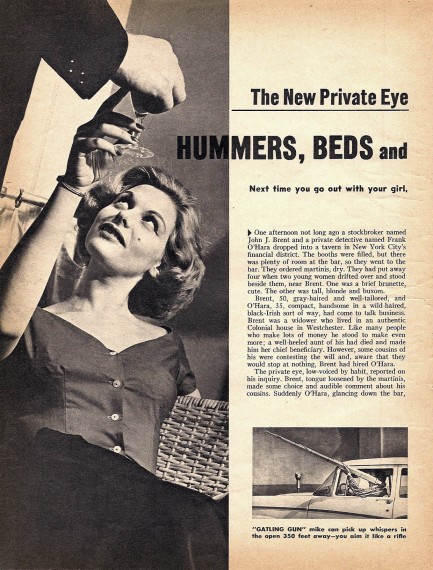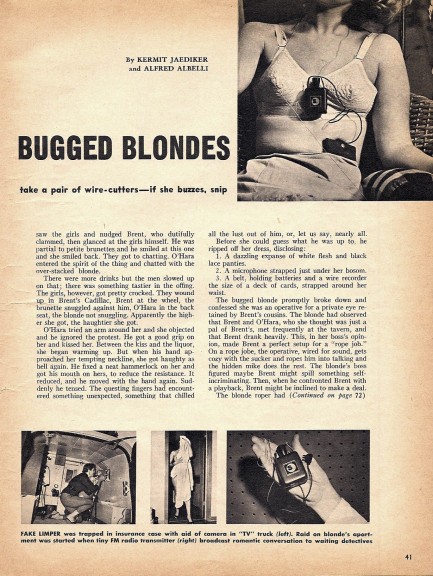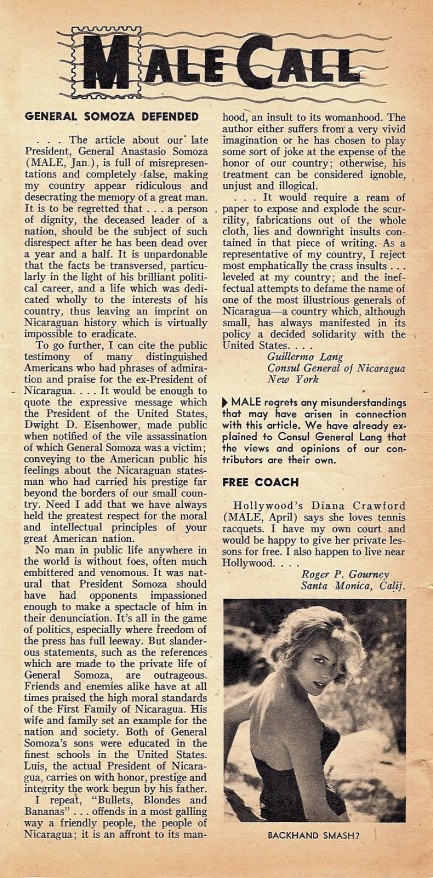 Malaysia
,
Netherlands
,
World War II
,
Male Magazine
,
Klaus van Tronk
,
Richard Farrington
,
James Bama
,
John Kuller
,
Joe Little
,
Al Rossi
,
Mort Kunstler
,
Bruce Minney
,
Carol Morris
,
Tony Accardo
,
magazine art
,
literature
---
When in Rome kill as the Romans do.
We've shared forty thirty-nine issues of Australia's Adam magazine, but none since March. That isn't because we're running out, but merely because we decided to focus on American men's magazines for a while. But Adam is the king as far as we're concerned. For us, it's the most attractive, most interesting, and—because of its penchant for stories set in the Aussie outback and wilds of South Asia—the most exotic of all the publications from the late mid-century period. Maybe that's why we have more than 1,200 scans from the magazine tucked inside Pulp Intl.
Today's issue, number forty-one forty we've scanned and uploaded, has a typically lurid cover illustrating James McQueen's story "Blood on the Sand," which is one of the better pieces we've read in Adam. McQueen spins a yarn about a Roman gladiator named Marcellus who faces his best friend Helvius in the Colossuem. Helvius loses, but is spared by a thumbs-ups from the emperor. But the two friends have to fight again, they know Marcellus will win again, and they know the emperor never spares a life twice. The bulk of the story is set in the few days of contemplation and partying between the two battles. It's a very effective little tale.
Elsewhere in Adam you get nice spreads from Samson Pollen and Bruce Minney, lots of thrilling fiction, and lots of naked women, including one in a soap foam bikini that reminds us of when Reiko Ike did the same. On a different subject, moving forward you may notice a break in our magazine scanning activities. Could be days or months. We have to replace our reliable old Mac with a new one and we'll be losing our Adobe programs—i.e. no more Photoshop for cleaning scans, and we aren't going to buy it for $1,500 because, as much as we like being one of the sites that uploads new, original content to the web, that price tag is just insane. We can still scan individual pieces of art and not need to use Photoshop on them, but magazines require retouching because the way they're bound means the scans come out skewed. If you've ever scanned one you know what we mean. We'll see what we can do to work around the problem. In the meantime enjoy this Adam. Twenty-six images below.
Update: Forty issues, thirty-nine, who can keep count? Well, we actually went back through the website and today's makes forty. Still plenty. Plus we have twenty-one more issues in reserve. Look for those down the line.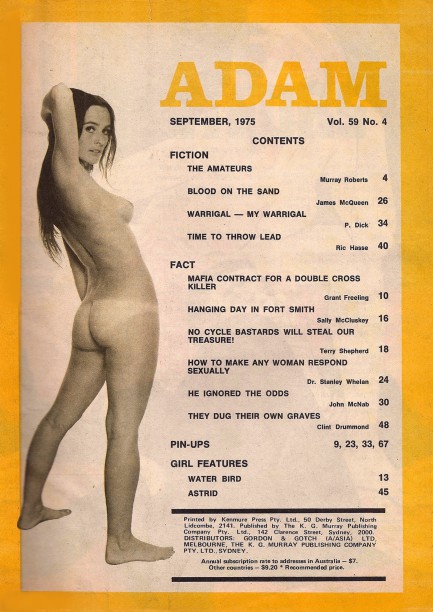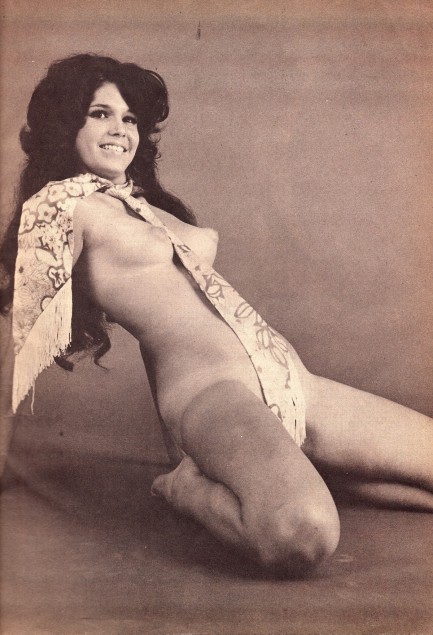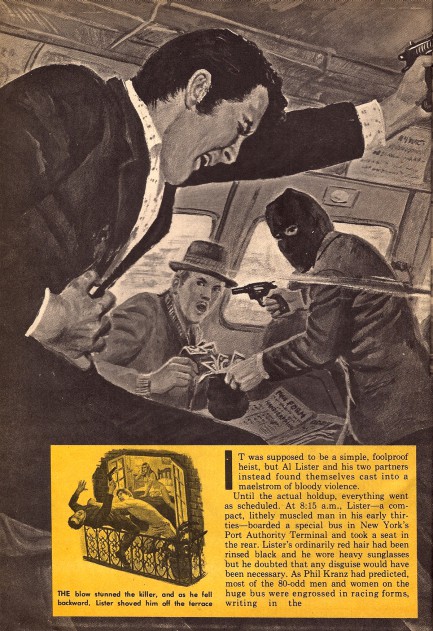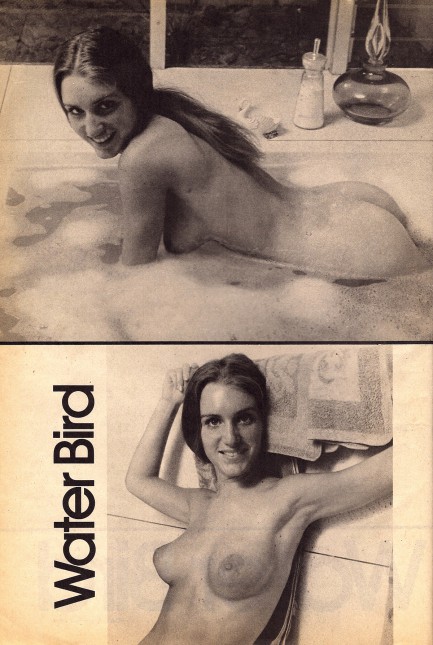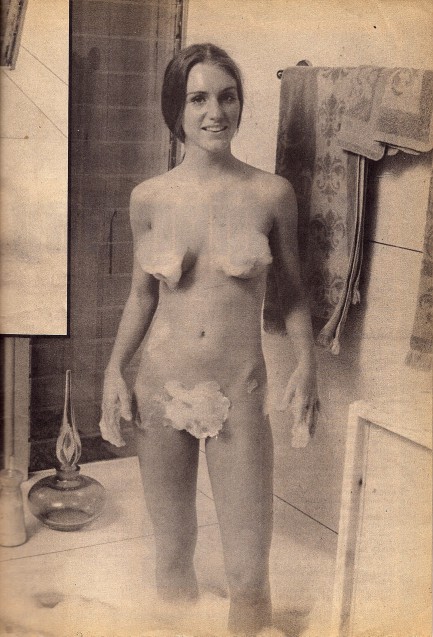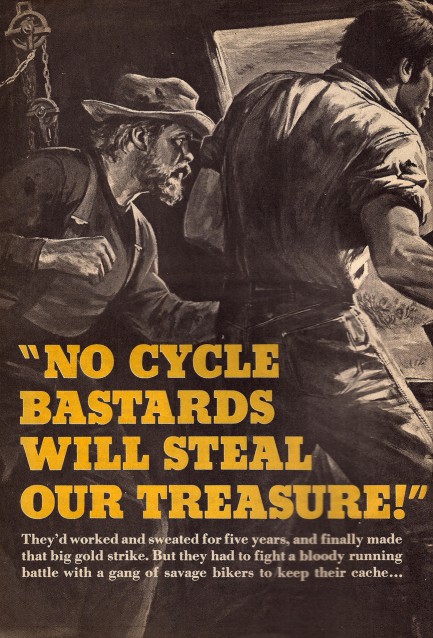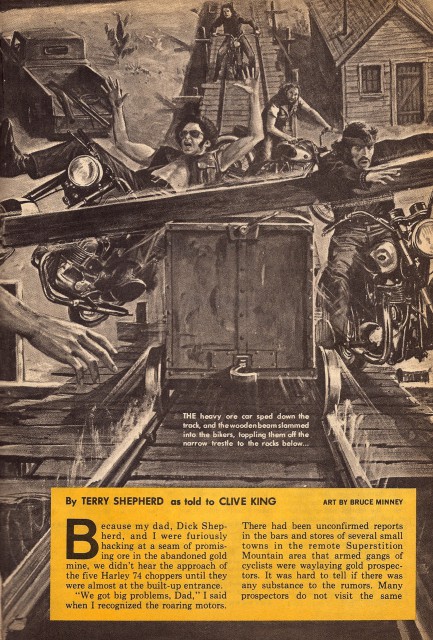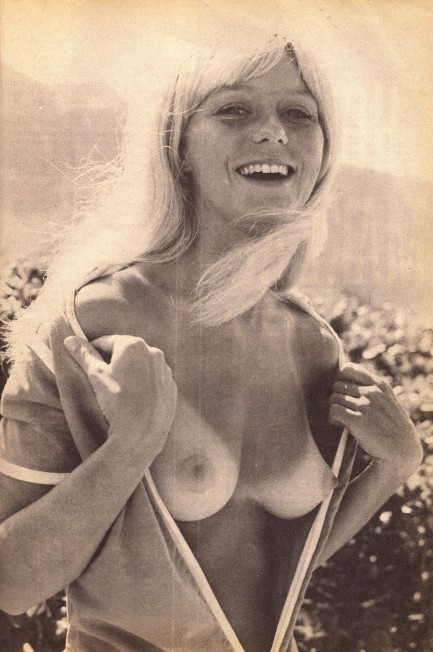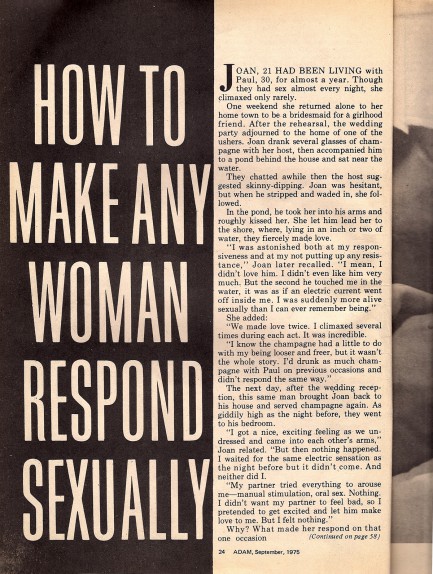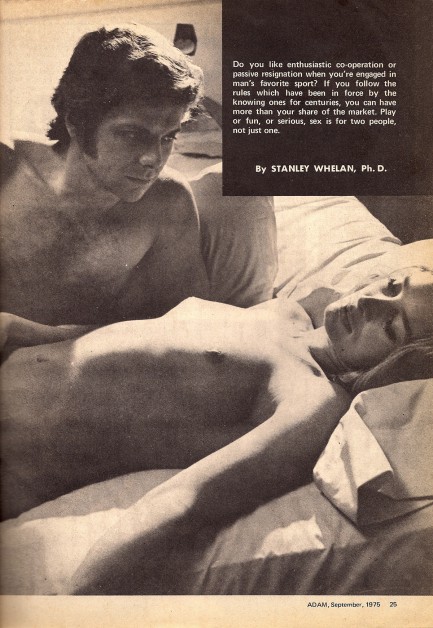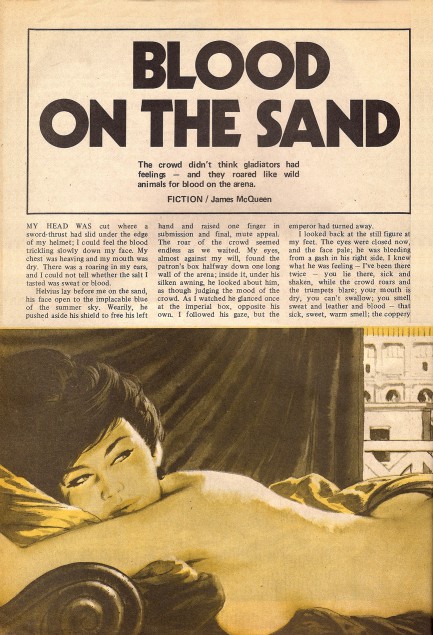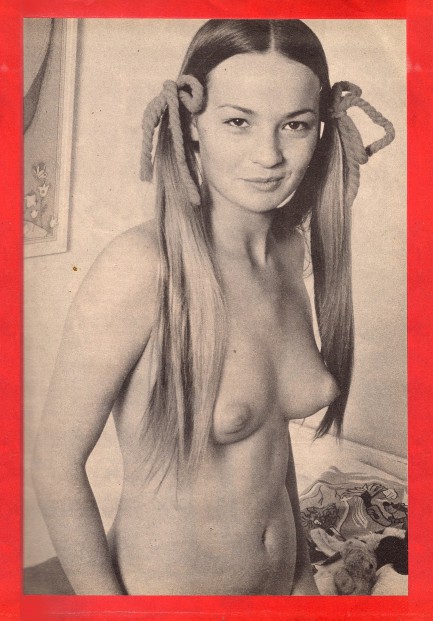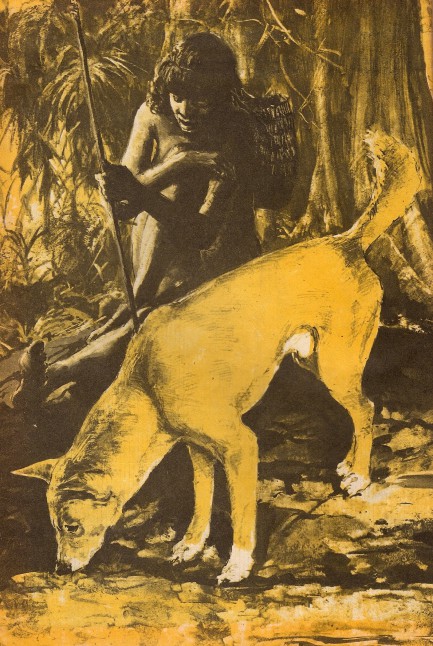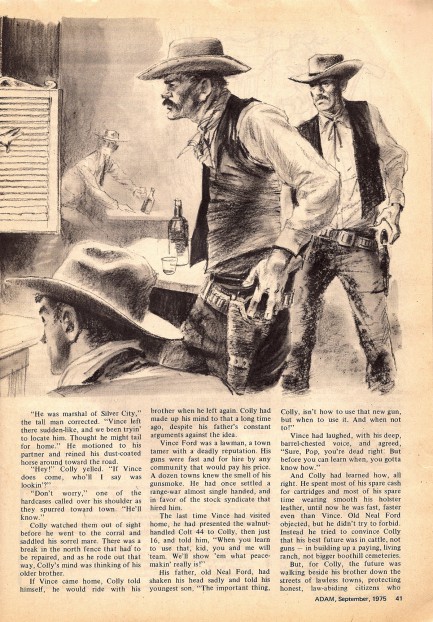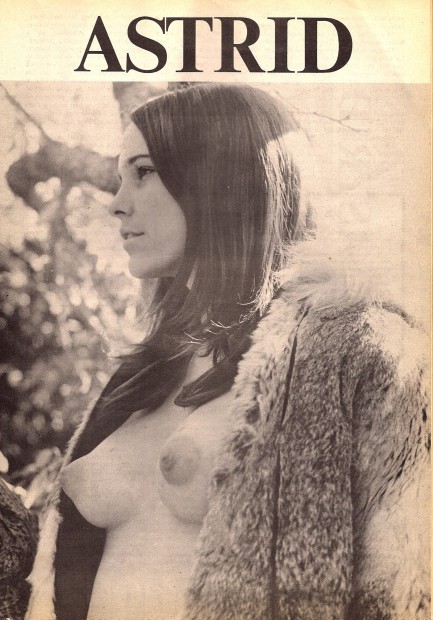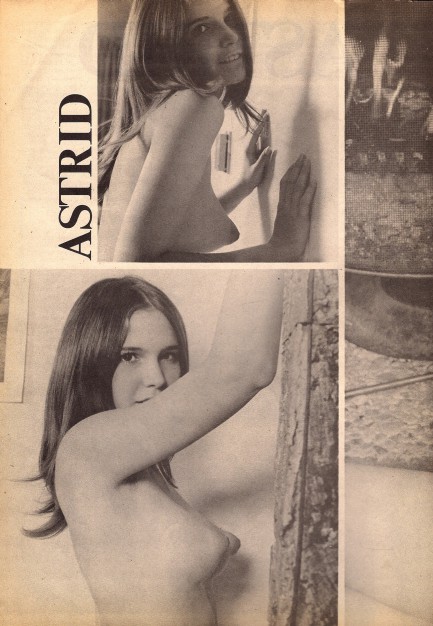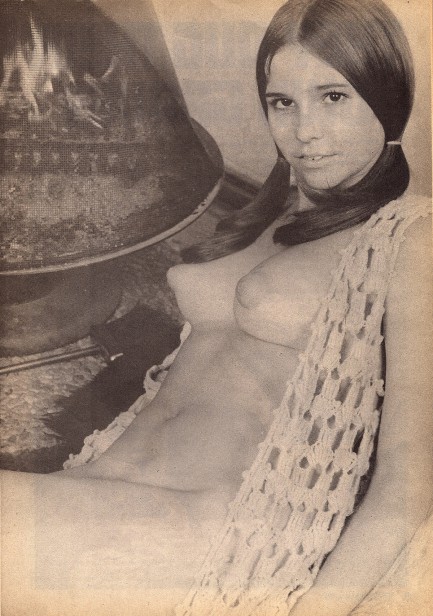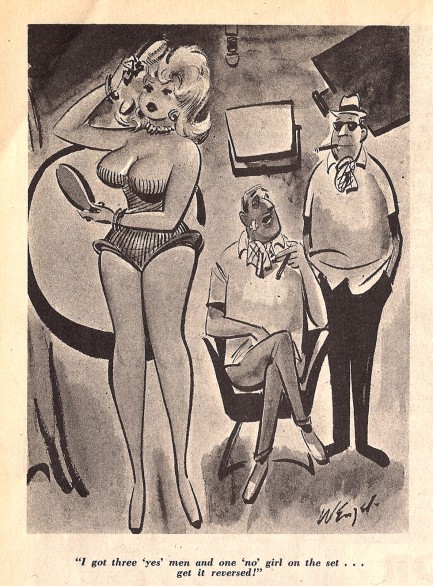 ---
Big trouble in not-so-little China.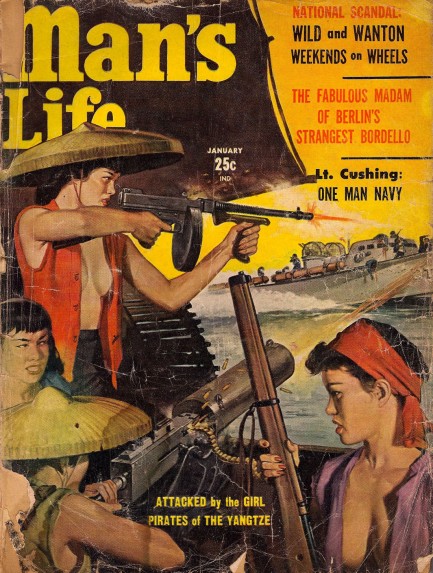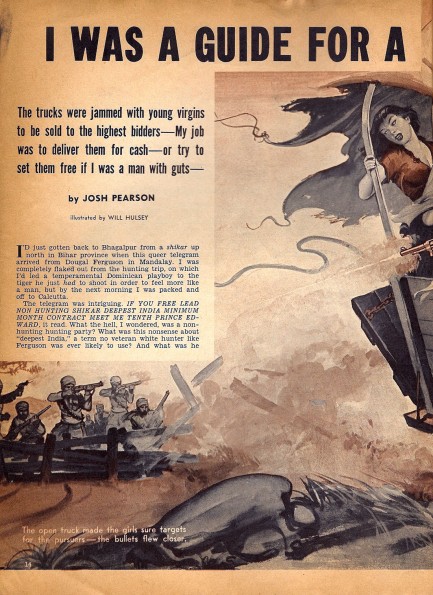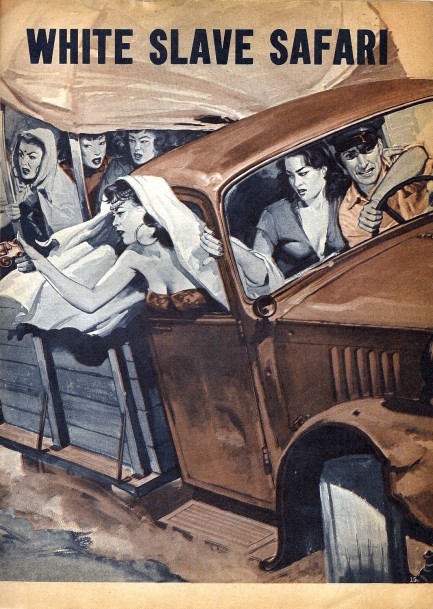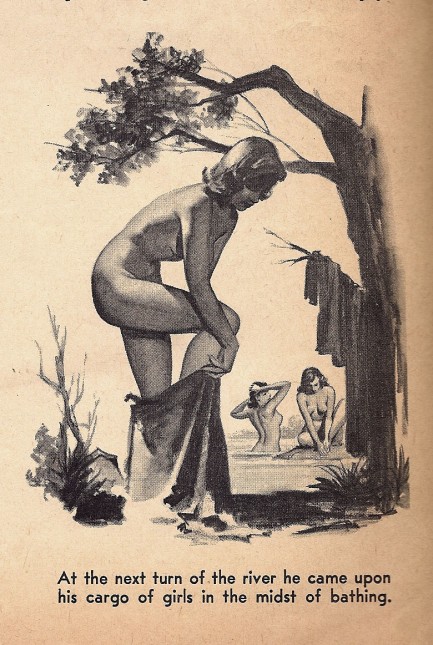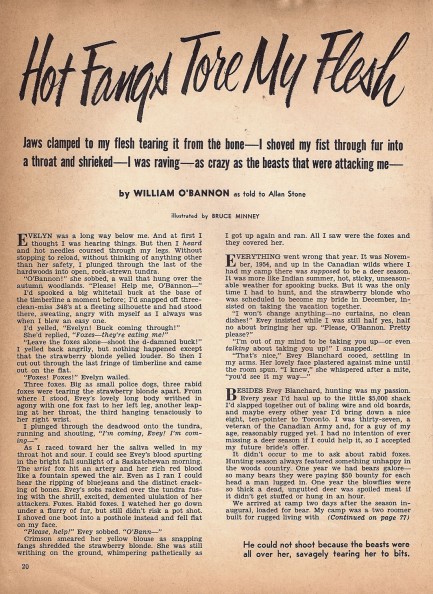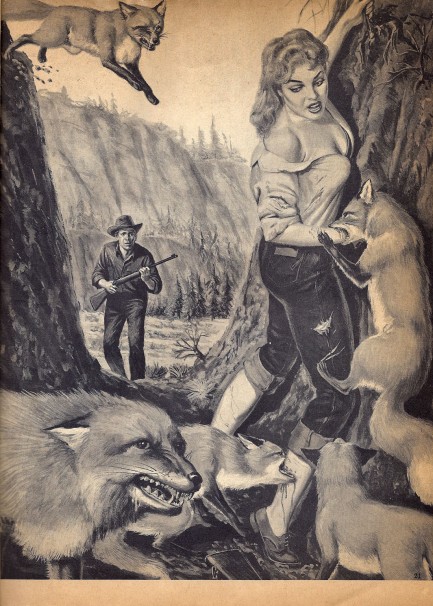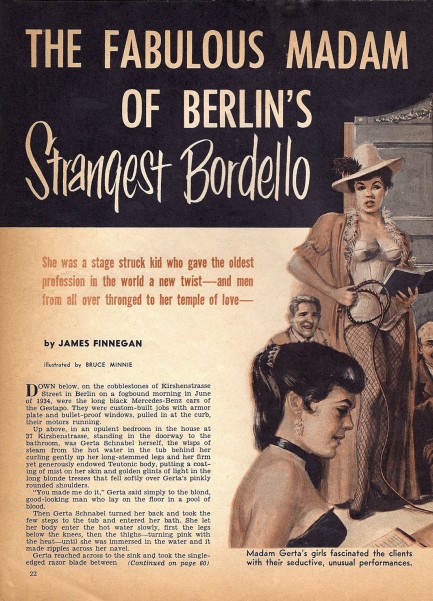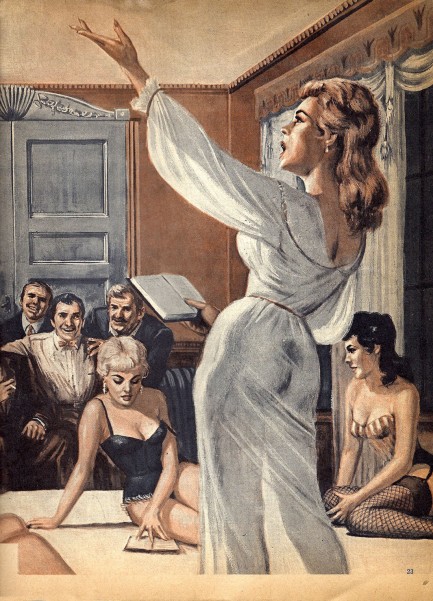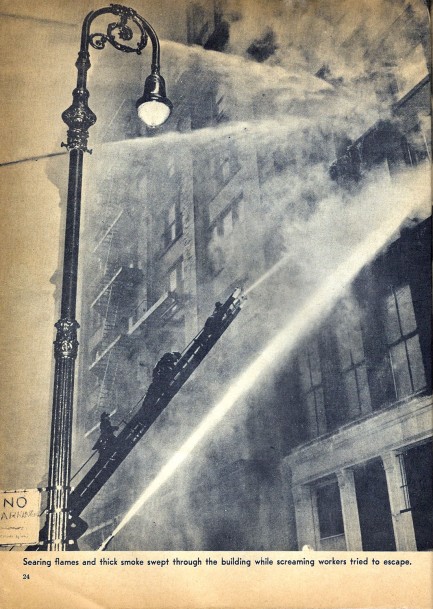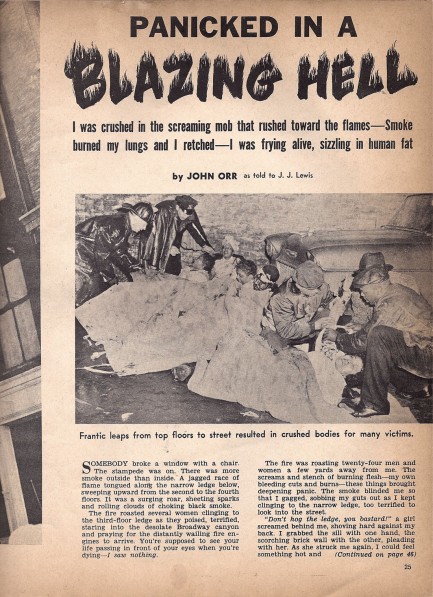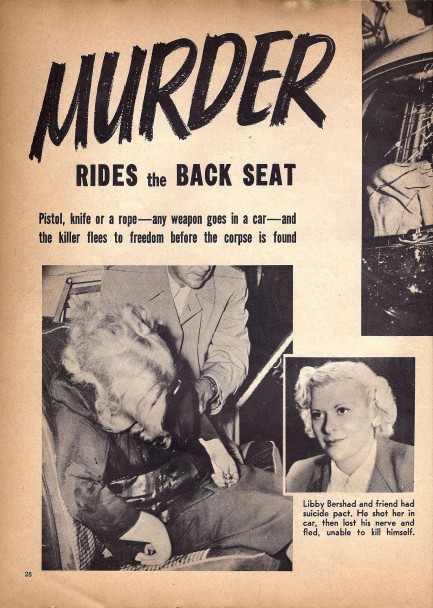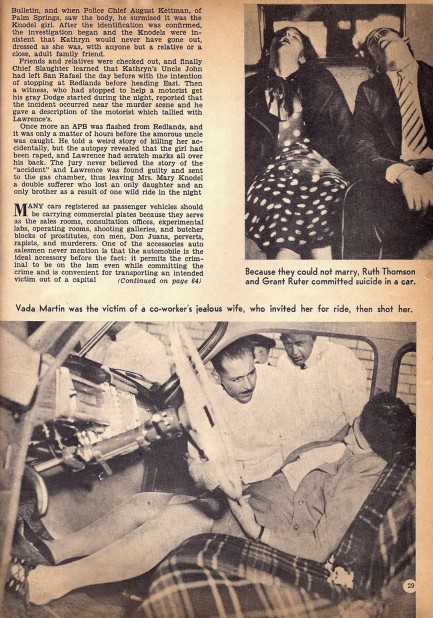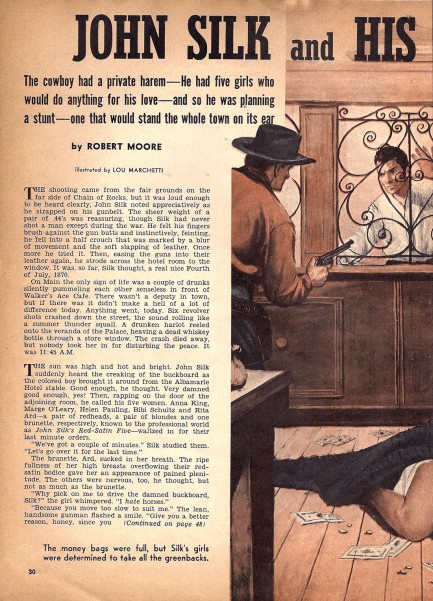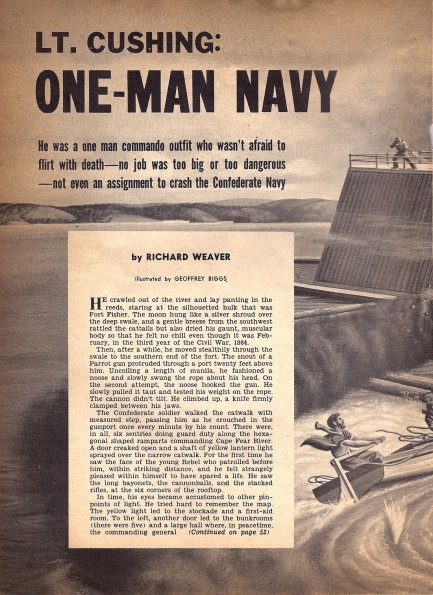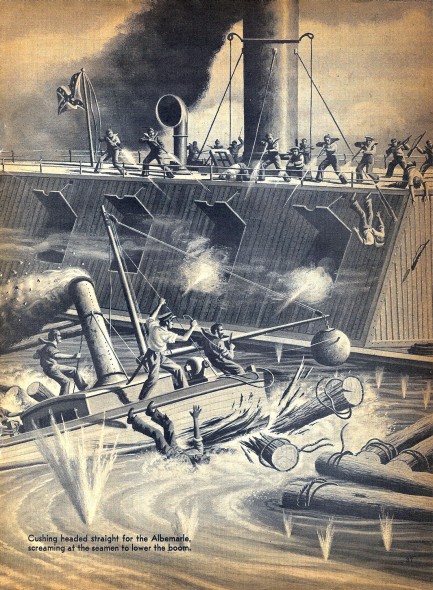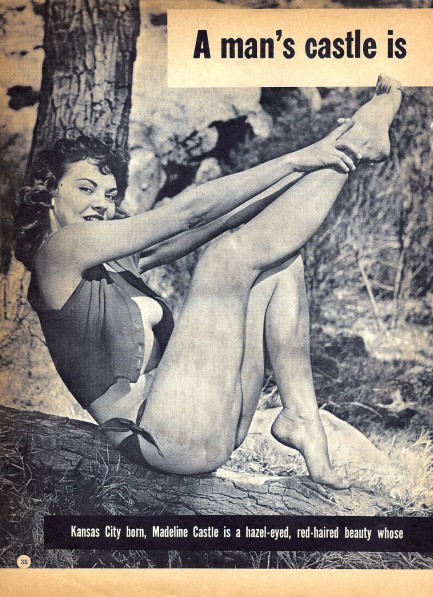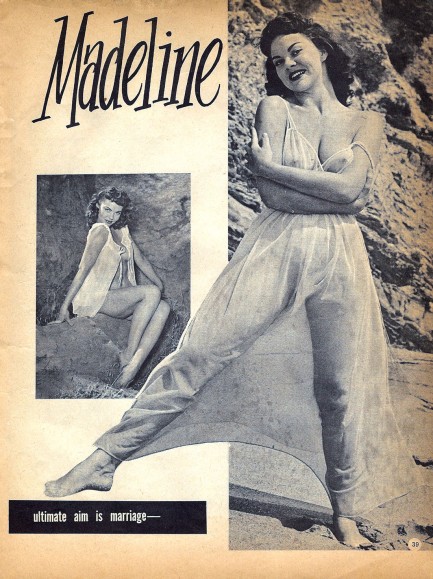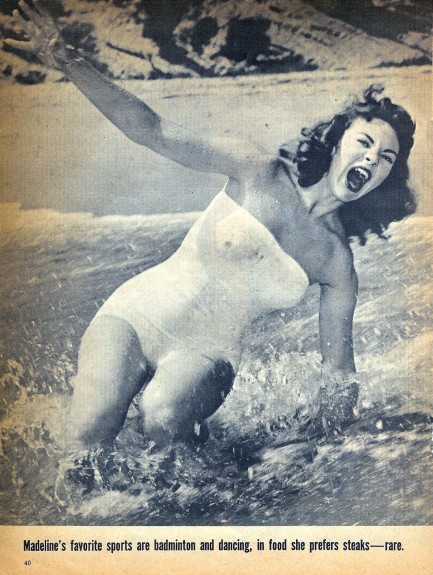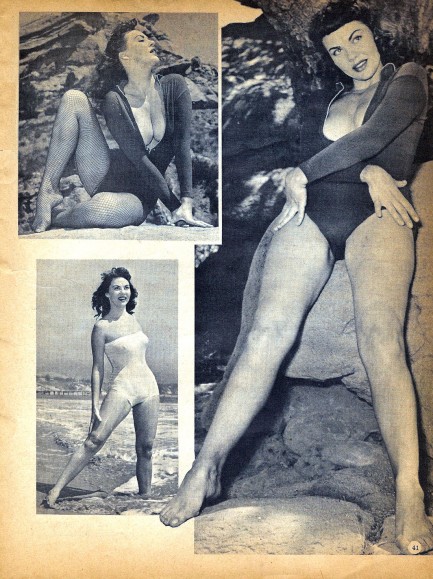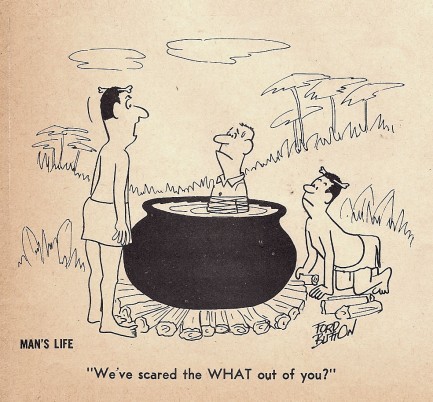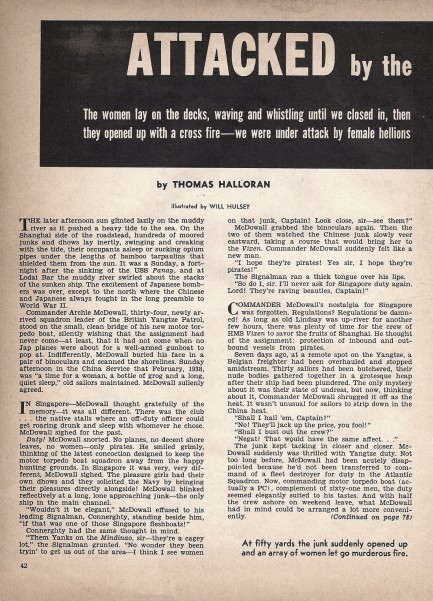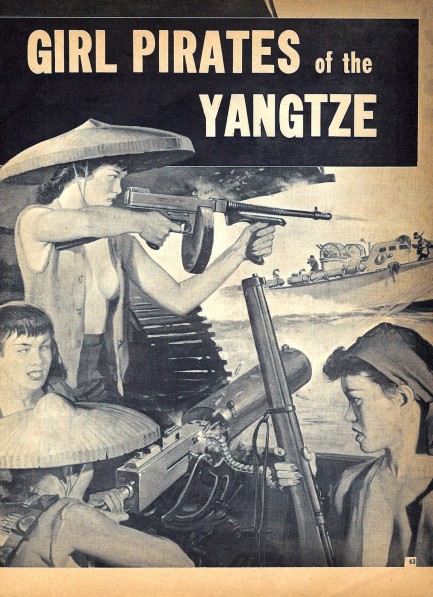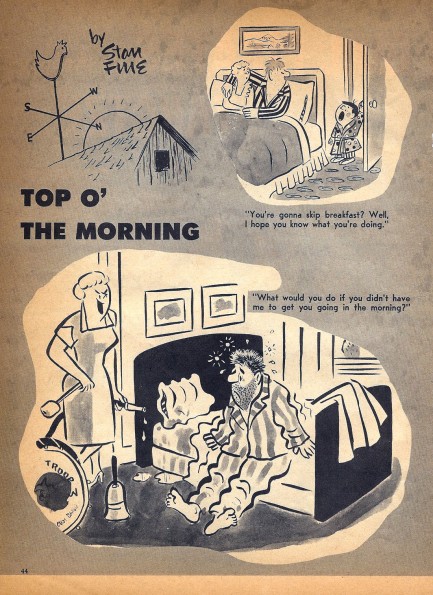 When it comes to vintage magazines, the range of prices is incredible. We've been seeing issues of Man's Life online for $168.00. We will go out on a limb and say that nobody will ever pay that price. At the opposite end of the spectrum, we got this issue published January of 1959 for $4.00. The front is a bit mangled but the interior is fine, and includes some nice art, excellent fiction, and four pages on October 1954 Playboy centerfold Madeline Castle. The cover art for Thomas Halloran's 1930s-era tale "Attacked by the Girl Pirates of the Yangtze" is by Wil Hulsey, and the other spreads are by Geoffrey Biggs, Lou Marchetti, Bruce Minney, and Bruce Minnie (he does two and gets his name spelled two different ways). The Madeline Castle photo feature is uncredited. We'll have more from Man's Life a bit later.
---