When she tells someone to sleep well she means forever.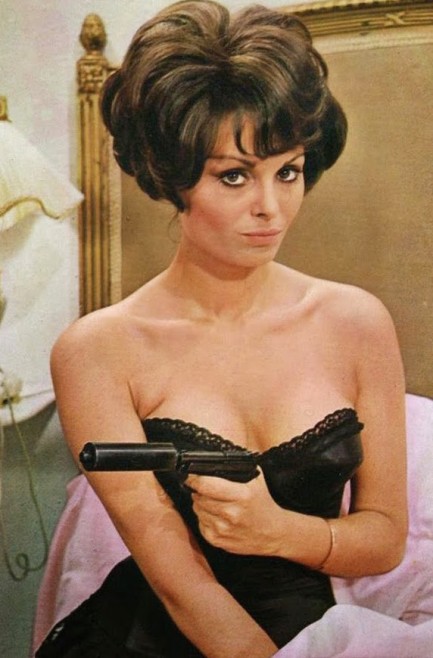 Above, a colorized shot of Israeli actress Daliah Lavi in character as Princess Natasha Romanova in 1966's The Spy with a Cold Nose, which as you can probably guess is about a dog turned into a spy. Silly of course, but this was during the heyday of spy spoofs. In fact, Lavi was in several others—Some Girls Do, Casino Royale, Schüsse im 3/4 Takt, aka Operation Solo, and The Silencers. All were ridiculous. There's nothing ridiculous about Lavi, though. She looks ready to kill in her black lingerie.


---
Dean Martin gives James Bond a spin—of the bottle.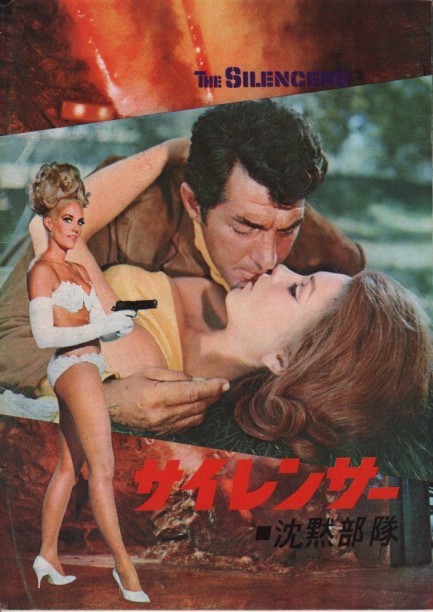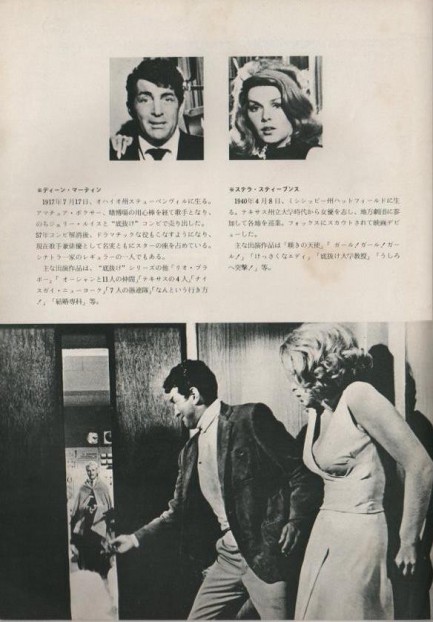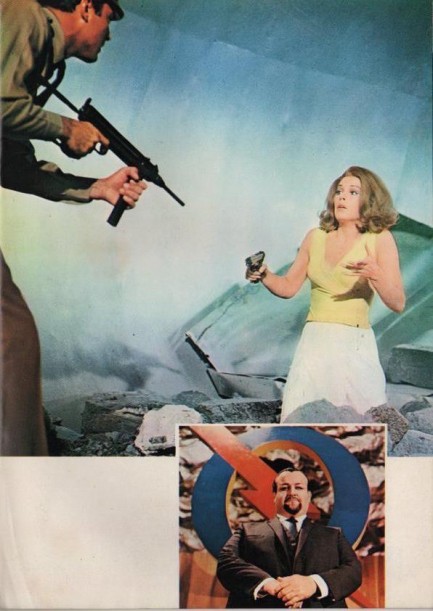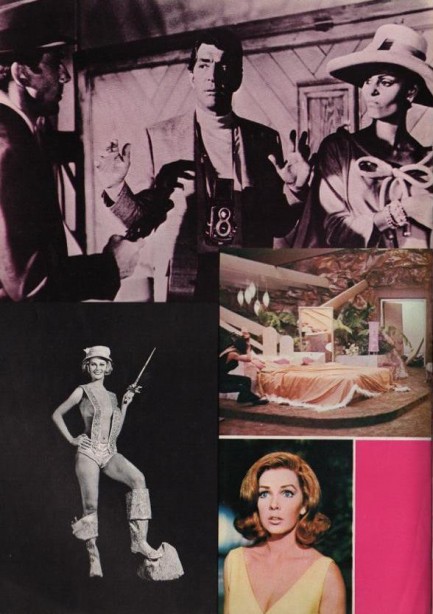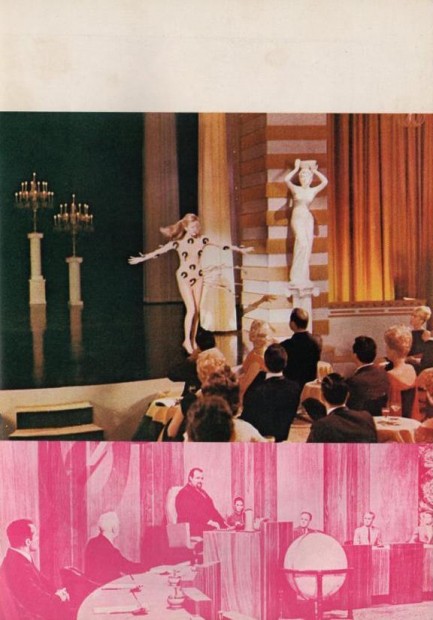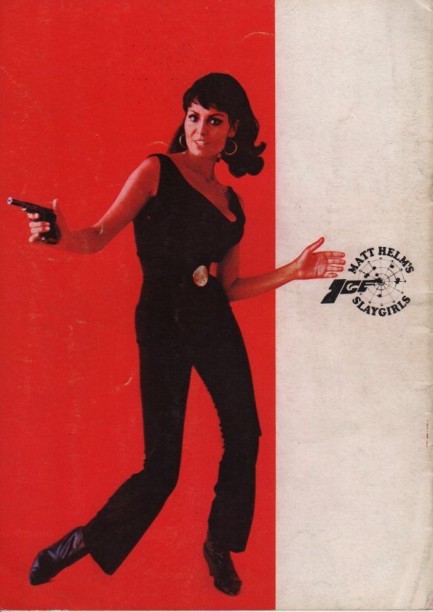 Above, a Japanese program book for The Silencers, first film in the Matt Helm series about a constantly drinking government agent, starring Dean Martin in a role perfect for his boozing partyboy persona, along with Stella Stevens, Daliah Lavi, Nancy Kovack, and Cyd Charisse. That's Larri Thomas in a towering up-do on the front cover. She's in the film for probably ninety seconds, sadly. Whether you enjoy the rest of it will depend on whether you find the smarmy Martin charming—and can tolerate his cheeseball crooning. The Silencers premiered in the U.S. in February 1966 and hit Japan today in 1966.
---
It's possible to have too many Bonds.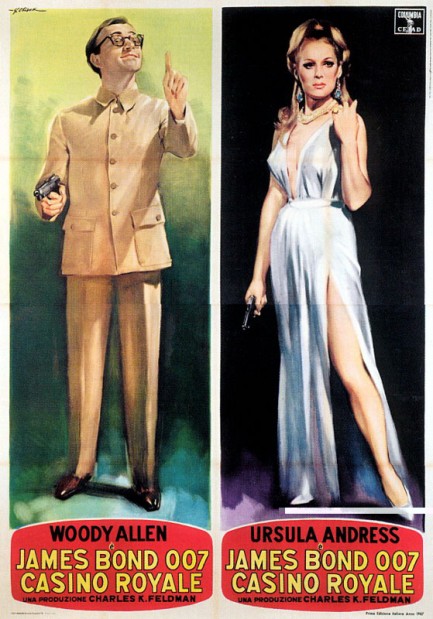 1967's Casino Royale wasn't a global Christmas movie in the sense that today's films are, however it did premiere Christmas week in ten European countries, as well as today in Japan. The movie wasn't good. Basic idea: Sean Connery is an imposter, so the real James Bond in the form of David Niven is coaxed out of retirement, and he comes up with a plan to confuse his arch enemies SMERSH by renaming all British agents—male and female—James Bond. Time's review of Casino Royale was headlined "Keystone Cop Out," and The New York Times' Bosley Crowther was just as scathing, noting that "since it's based more on slapstick than wit, with Bond cliché piled upon cliché, it tends to crumble and sprawl."

But one thing about holiday blockbusters—past and present—is that they're expensively promoted. The many posters produced to sell
Casino Royale
were top notch. A U.S. poster painted by the legendary Robert McGinnis remains one of his most iconic
pieces,
but we also like these Italian quattro foglio promos painted by the extensively and expensively collected Giorgio Olivetti. We saw a set of these asking $8,500 at an auction site. By contrast, below are several U.S. promos, not paintings but photo-illustrations, on which the film's secondary players get starring roles. They aren't nearly as collectible as the movie's paintings, but they're pretty, so we're sharing them as well.




---