A dozen bloody reasons to love Halloween.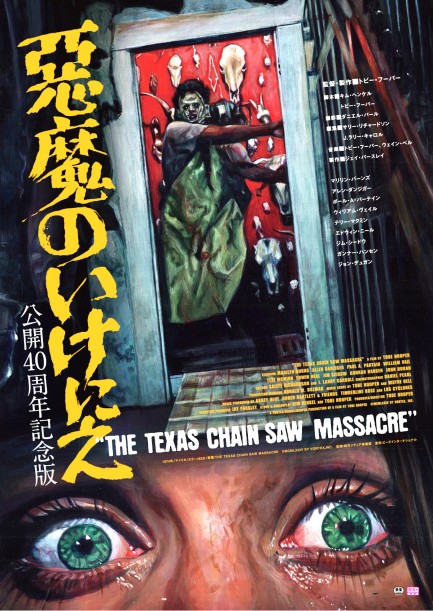 This poster is a special edition promo painted by

Nanpei

Kaneko for The Texas Chainsaw Massacre, which was showing at the Tokyo International Film Festival on its fortieth anniversary in 2014. The Japanese title 悪魔のいけにえtranslates to "devil sorrowfully" or "Satan sorrowfully," and that's a mystery to us, as we're sure there are chainsaws in Japan, as well as the concept of massacres, and some general inkling about Texas, but whatever. Sorrowfully it is—the poster is amazing.
Below, in honor of Halloween, which is becoming more and more of an event here overseas where we live, we have eleven more Japanese posters for 1970s and 1980s U.S.-made horror films. They are, top to bottom, The Prowler (aka Rosemary's Killer), The Fog, Lifeforce, An American Werewolf in London, Bug, Halloween II (aka Boogey Man), Let Sleeping Corpses Lie,Torso, The Evil Dead, Link, and Death Trap.
We've put together horror collections in the past. We have five beautiful Thai posters at this link, fifteen Japanese horror posters we shared on Halloween two years ago here, and we also have a collection of aquatic creature feature posters we shared way back in 2009. And if those don't sate your appetite for the morbid and terrible, just click the keyword "horror" below, and you can see everything we've posted that fits the category. No tricks. Only treats.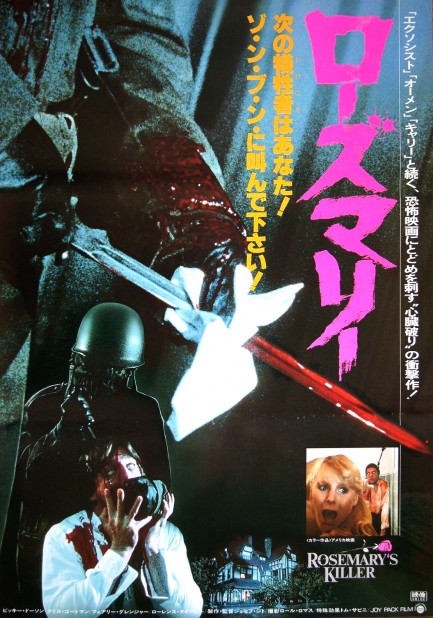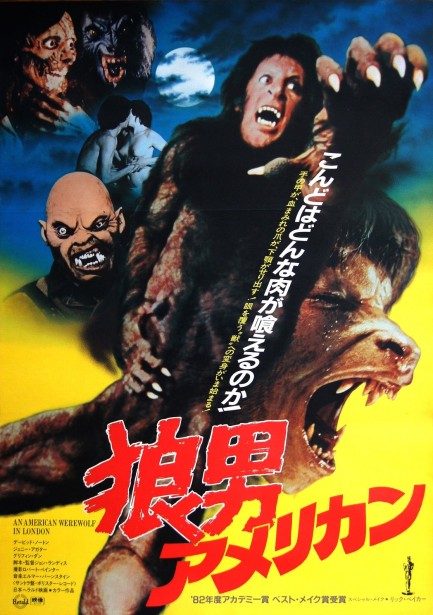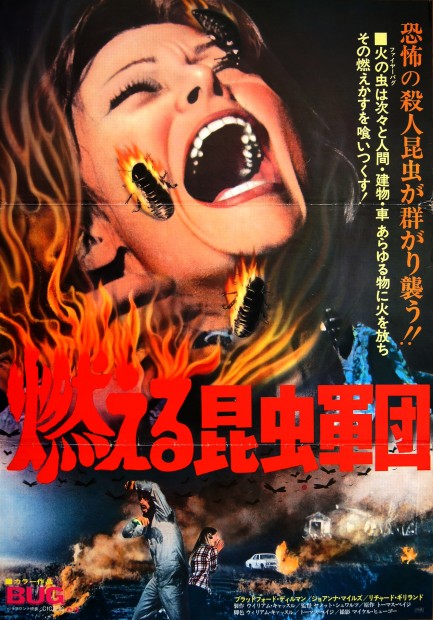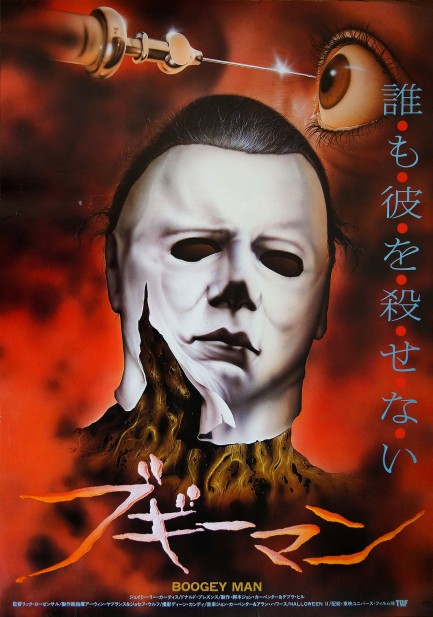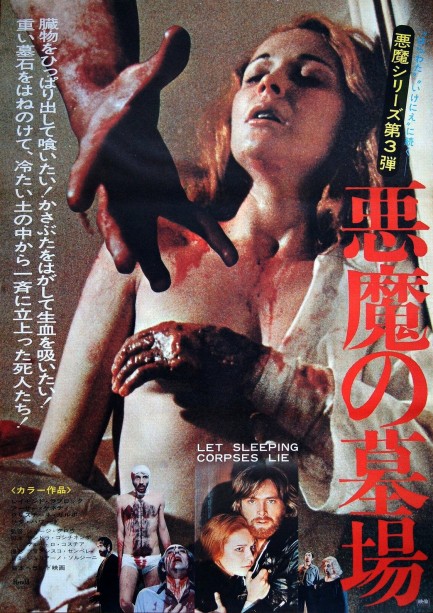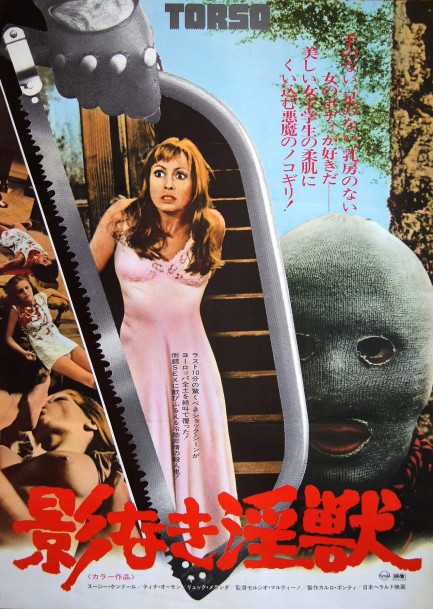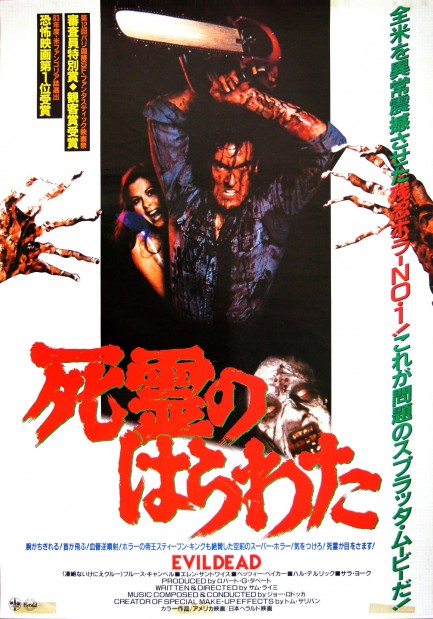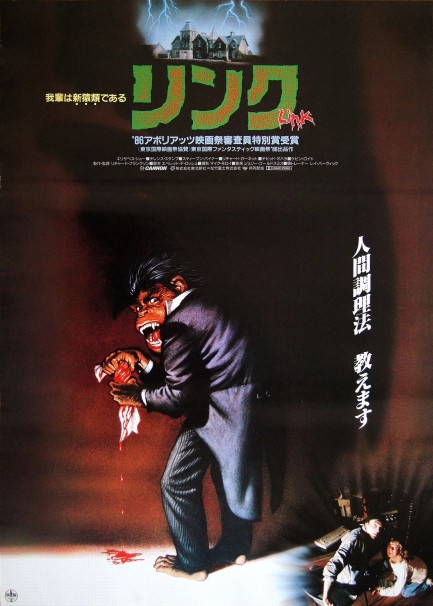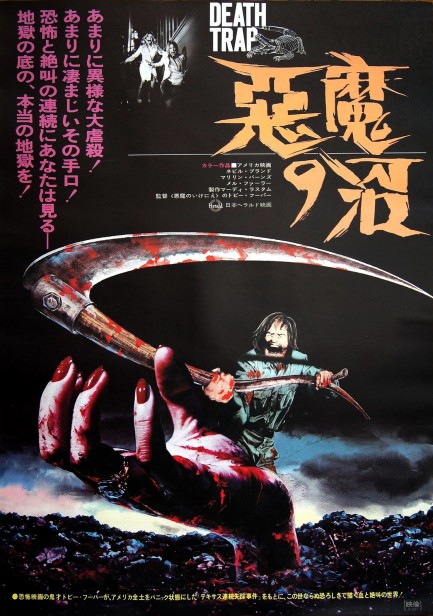 ---
Top of the world one second. An anecdote the next.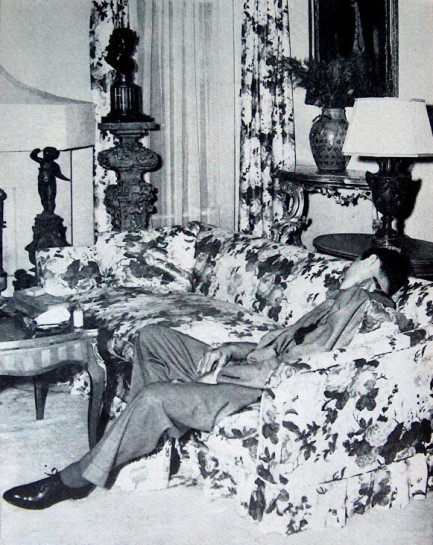 Mobster Bugsy Siegel met his end in a Los Angeles bungalow belonging to his girlfriend Virginia Hill. His killer attacked from the dark through a window, spraying a burst of automatic fire from a .30-caliber military M1 carbine as Siegel was sitting on a sofa. Accounts of the damage to Siegel are all over the map, but the morgue photos tell the story. The shots came from a front rightward angle. He was hit in the torso with bullets that pierced his lungs, and he was hit twice in the head—once in the right cheek, and once in the right side of the nose. The pressure from that bullet passing through his skull blew his left eye out of its socket, but he was not actually shot in the eye. It happened today in 1947.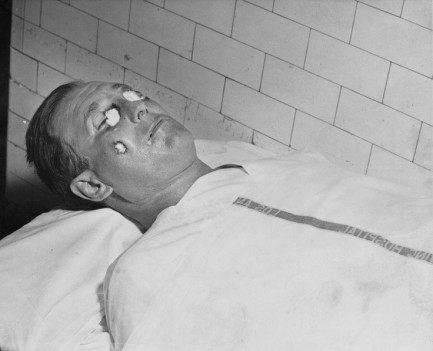 ---
Hey, Boss, am I the only one this is putting in the mood for crème brûlée flambé?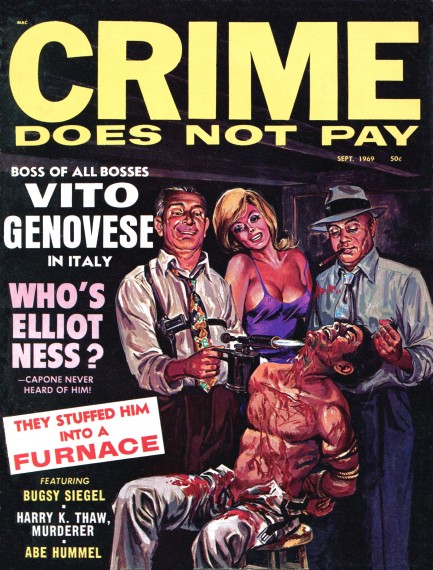 Today we have another copy of Myron Fass's true crime magazine Crime Does Not Pay, with one of its infamous torture covers. We thought the last one was bad, but this time the uncredited artist opts to depict the dreaded blowtorch treatment. This issue is from September 1969, and inside you get stories on Vito Genovese, Elliot Ness, Bugsy Siegel, Abe Hummel, Charles Ponzi, and various other crooks, cops, feds, crooked cops, and crooked feds. Twenty-one scans below, and you can see more gory goodness from Crime Does Not Pay here.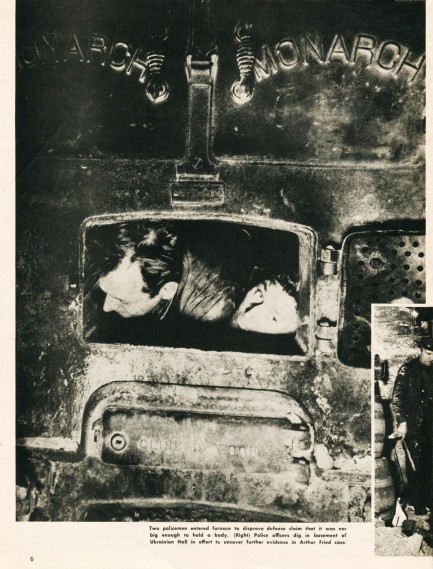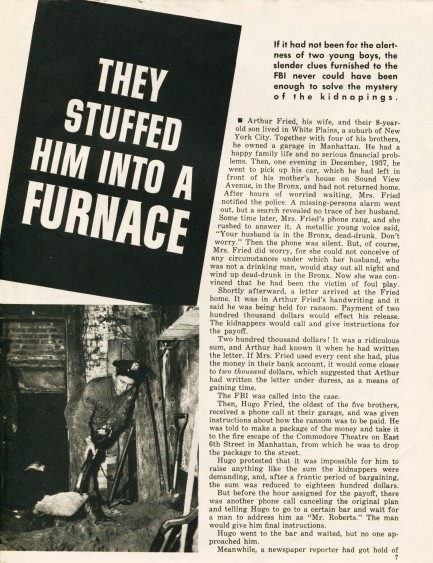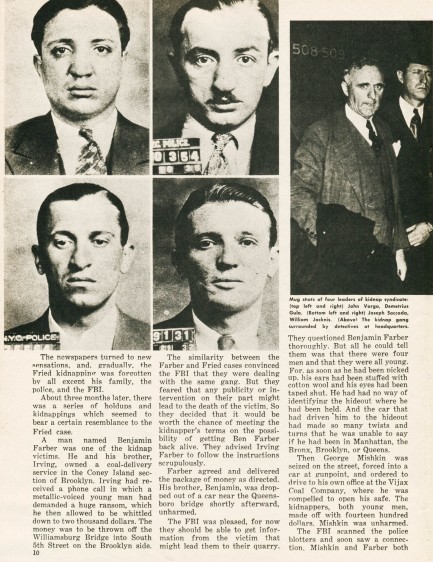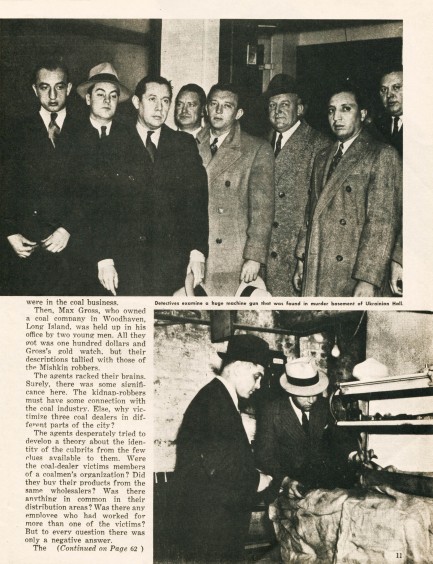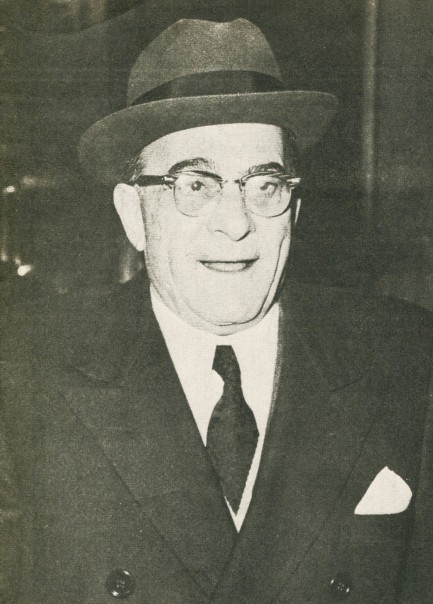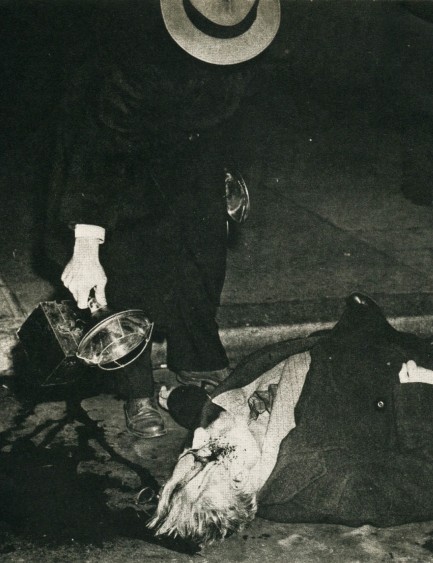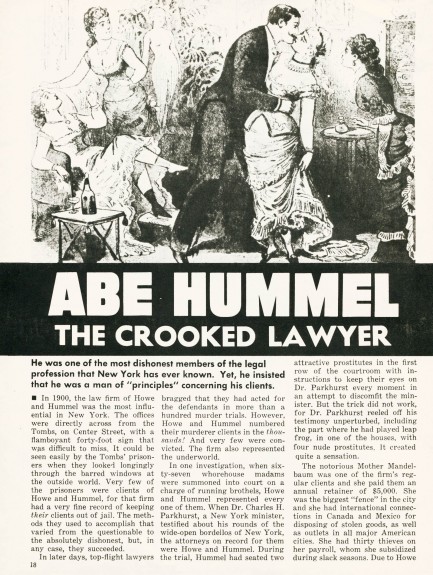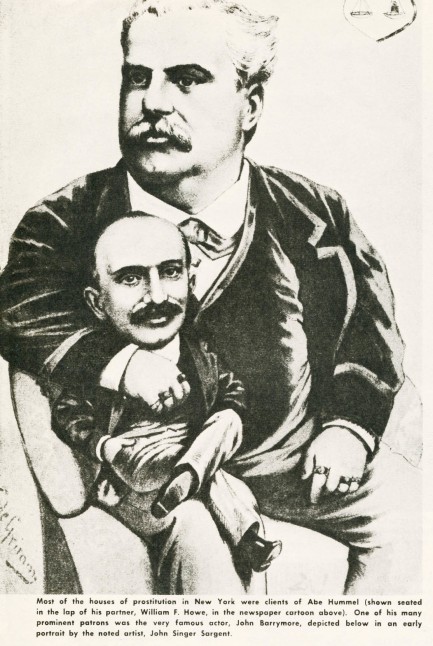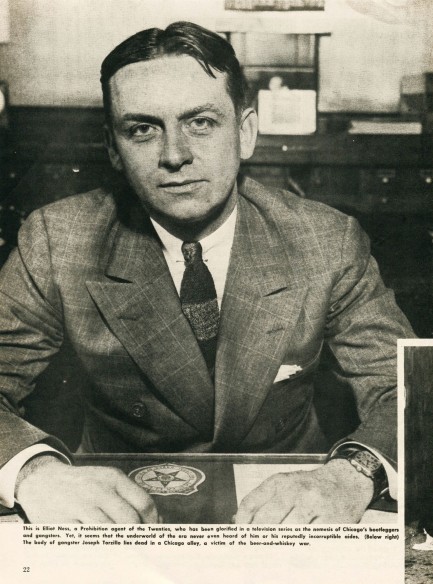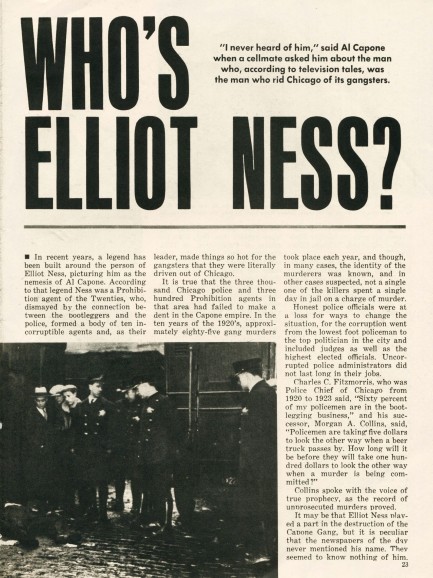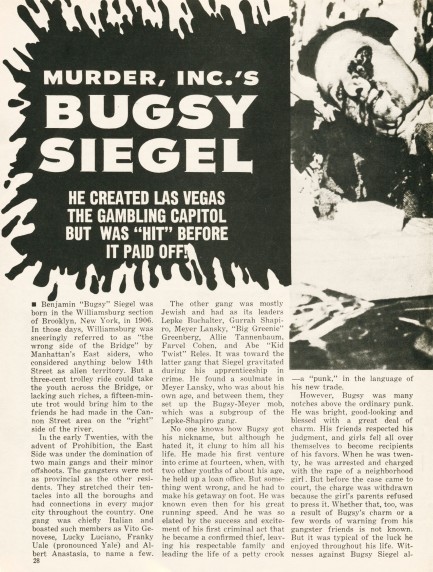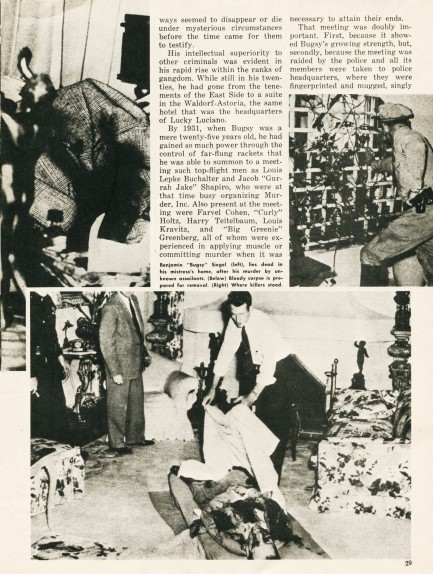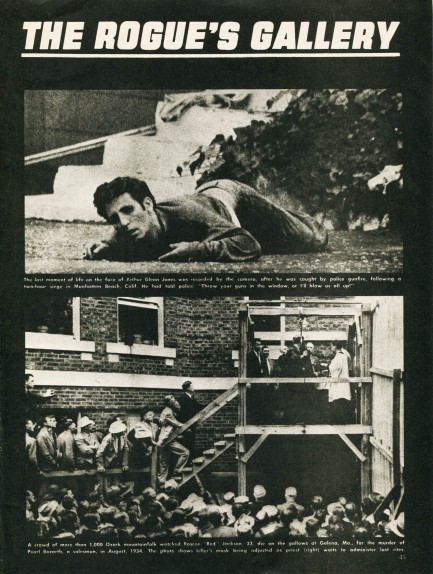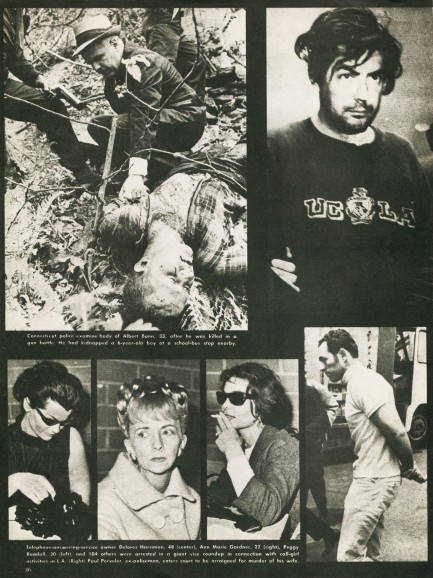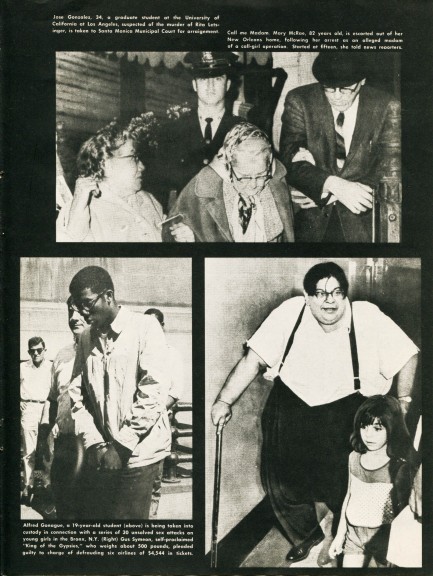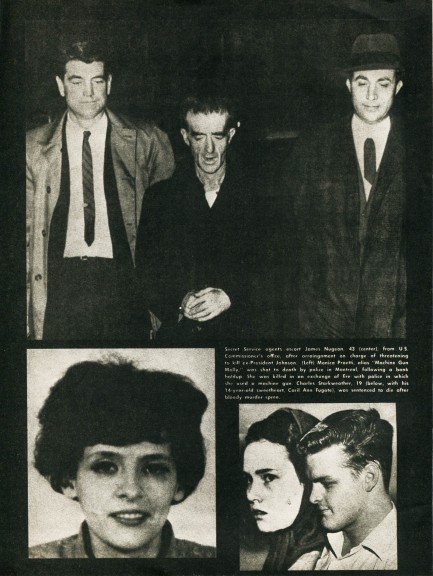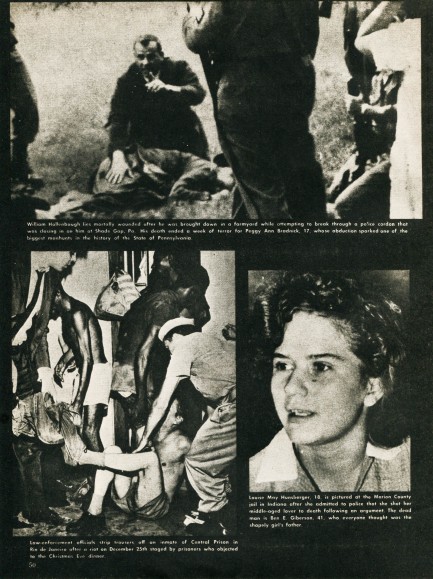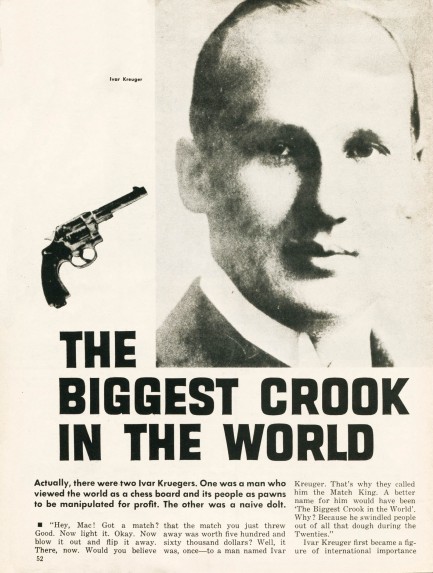 ---