Xenophobia: Don't leave home without it.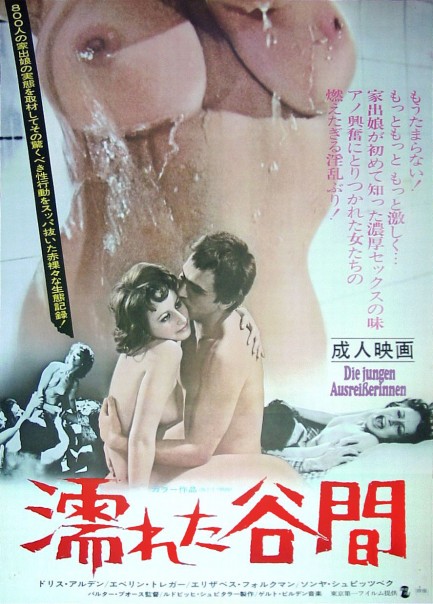 The above poster was made to promote the Japanese run of a West German sexploitation film that originally had the unwieldy title Die jungen Ausreißerinnen - Sex-Abenteuer deutscher Mädchen in aller Welt, which is sometimes shortened to just Die jungen Ausreißerinnen, or "the young runaways." For distribution in English it was called Innocent Girls Abroad. It has nothing to do with Mark Twain's similarly titled classic, but is of course a softcore romp done anthology style, with Doris Arden headlining as the main innocent. She doesn't appear on the poster, though, save for in the lower lefthand corner. We suspect the Japanese distributors decided she wasn't boobalicious enough, which just goes to show what they know, because Arden is spectacular by any measure.
Anyway, what we have here is a cautionary tale featuring beautiful young travelers and the pitfalls they encounter, slavery among them, with the various misadventures taking place in Hong Kong, London, Beirut, Paris and Rome. Arden gets the Beirut segment and it consists of her telling the local police her story: raped by her stepfather when she was fifteen, a runaway drifting from place to place, ending up in a harem where she becomes a sexual servant, enduring a year of bondage before her escape. Many sexploitation films are joyful or comical or contain messages of female empowerment—Die jungen Ausreißerinnen isn't one of those. You've been warned. After opening in West Germany earlier in the year it played in Japan for the first time today in 1972.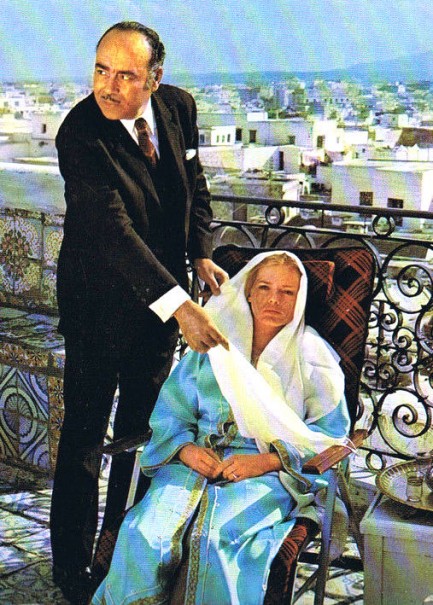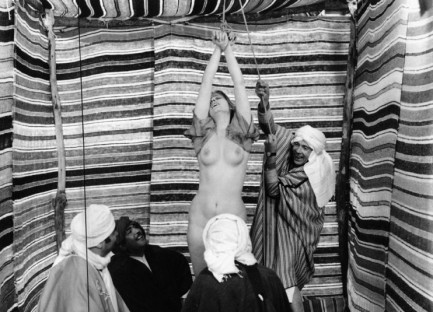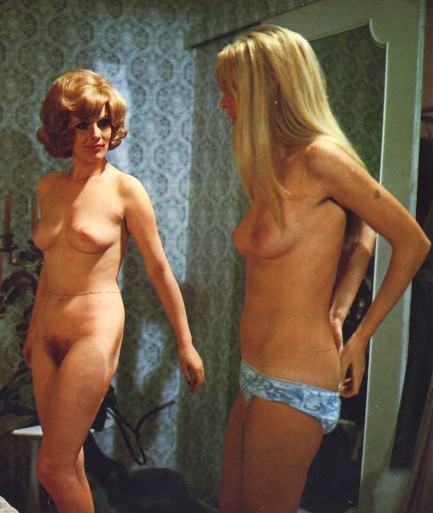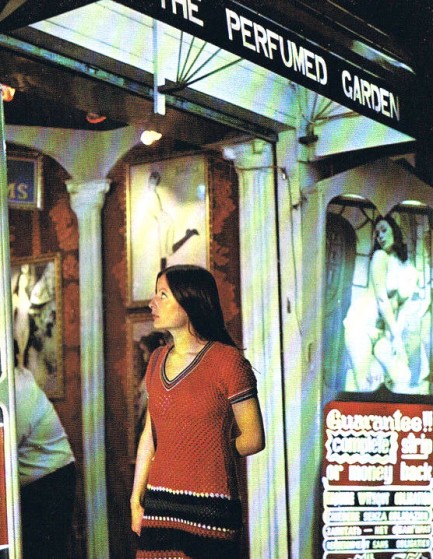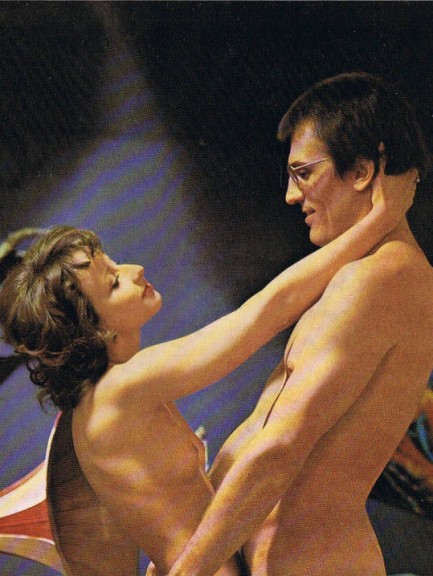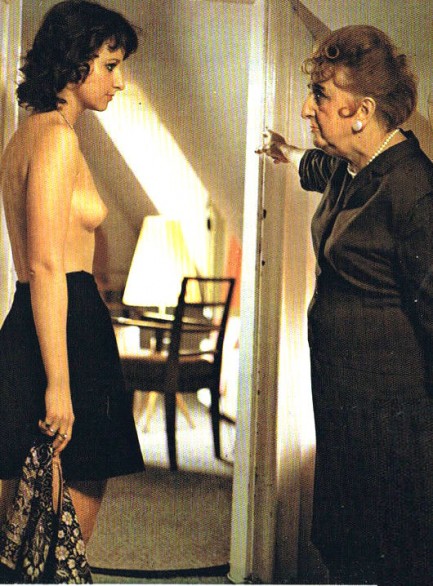 ---
Hollywood stars shine in the Paris of the Middle East.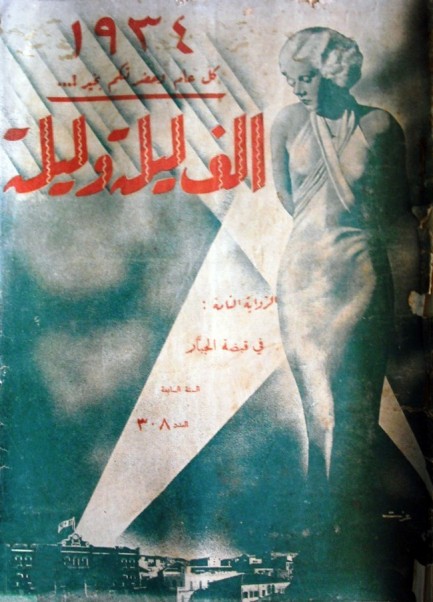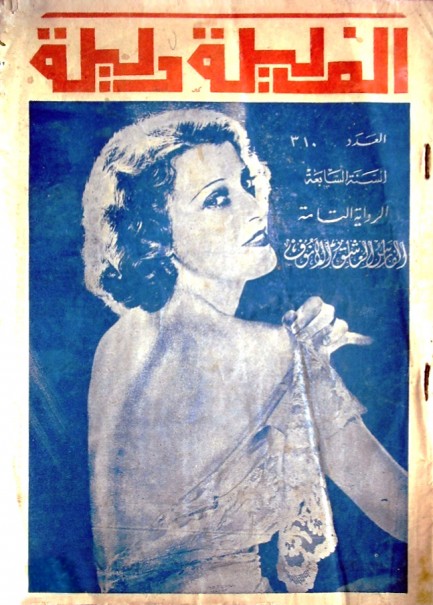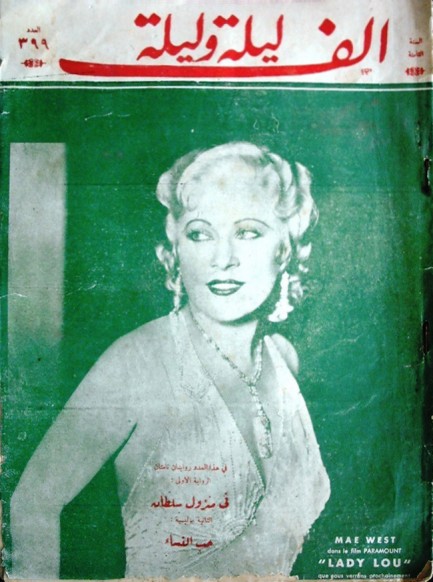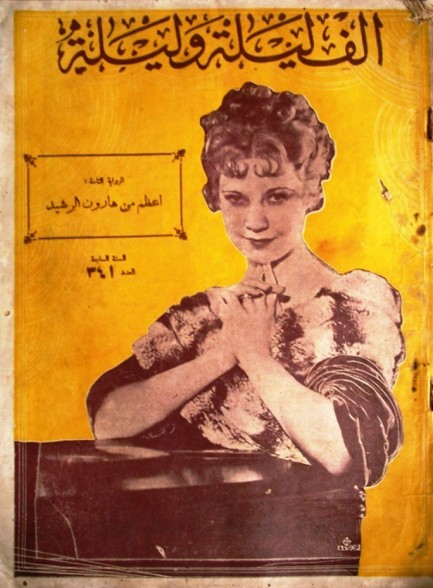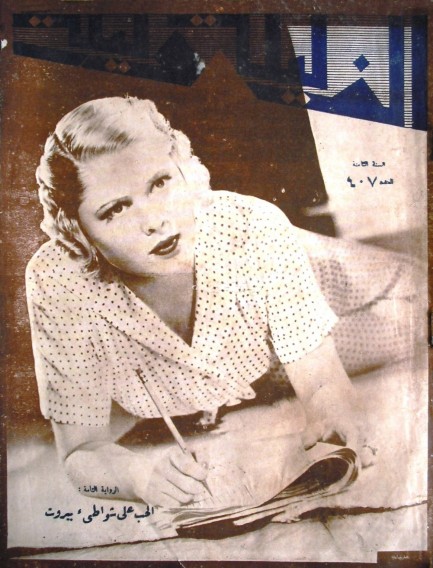 Above are six beautiful covers for the magazine Thousand and One Nights, which was published out of Beirut, Lebanon, a city that was once known as the Paris of the Middle East. These issues are all circa mid-1930s, when the country was under French control. We don't recognize all the actresses, but we can identify Jean Harlow in panel two and Mae West in panel four (no big trick there, since her name actually appears in English). You may remember we shared some covers from another magazine of the same name published in Japan. If you missed that, maybe click over there and have a look. It's well worth it. As for the Lebanese Thousand and One Nights, we found about two dozen issues and they're all quite interesting, especially the way the logo design changes each time. We'll share more of these down the line.
---
The 1960s ushered in a wave of James Bond imitators.
Spies with numerical identities proliferated like mad during the '60s, as studios tried and failed to compete with Sean Connery's ultracool 007. But even if most of the resulting films were bad, some of the promo art was striking. Here are fifteen great posters featuring various numbered and lettered pretenders to Bond's throne. You can find more here.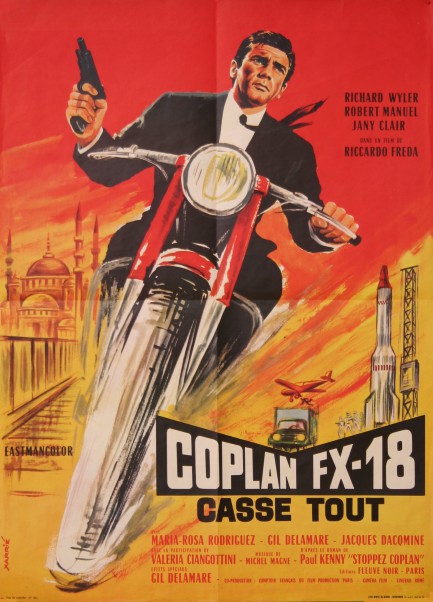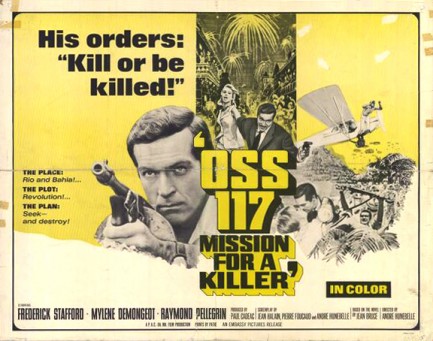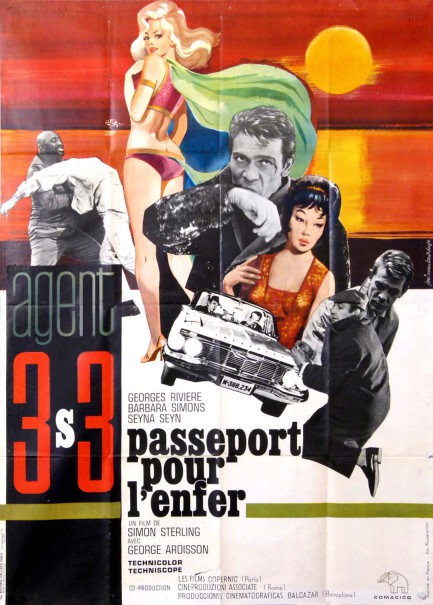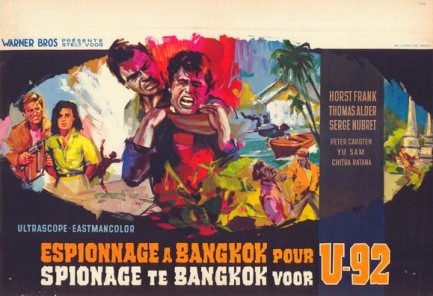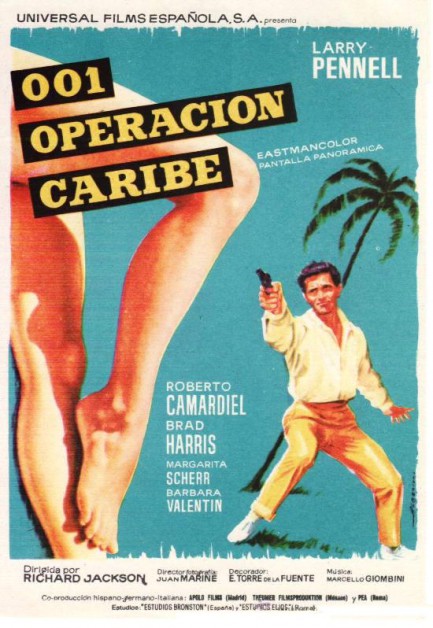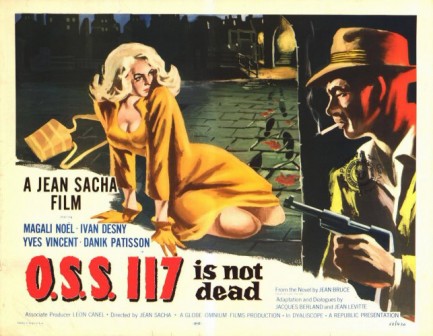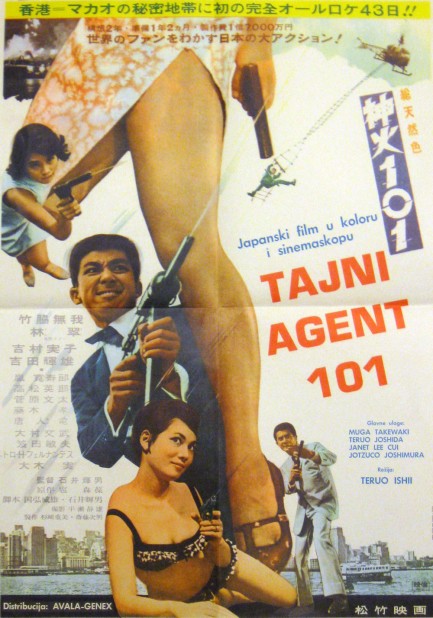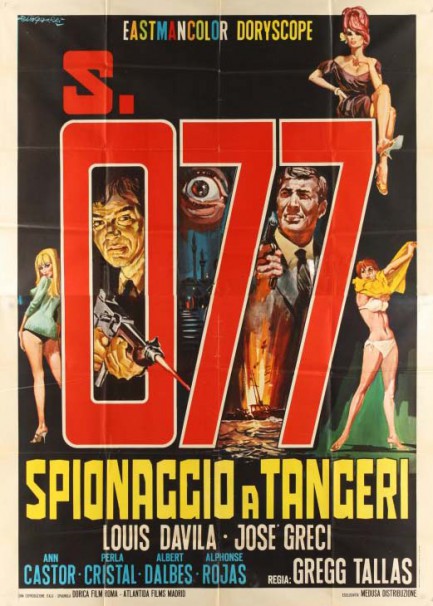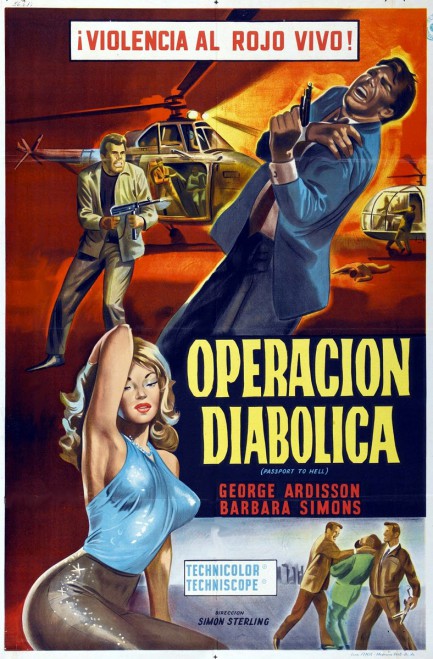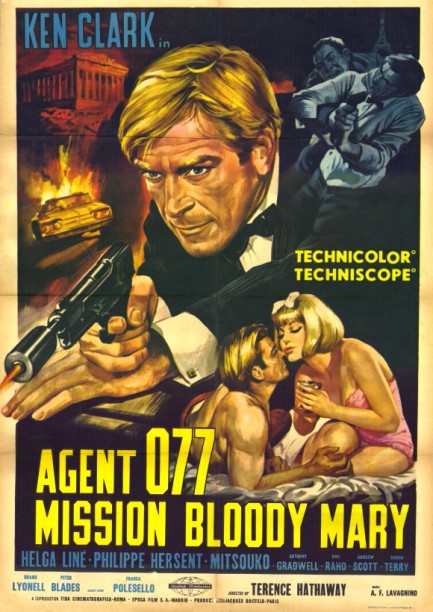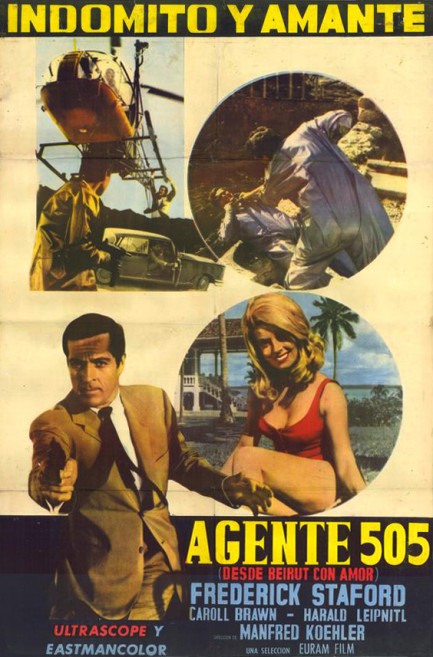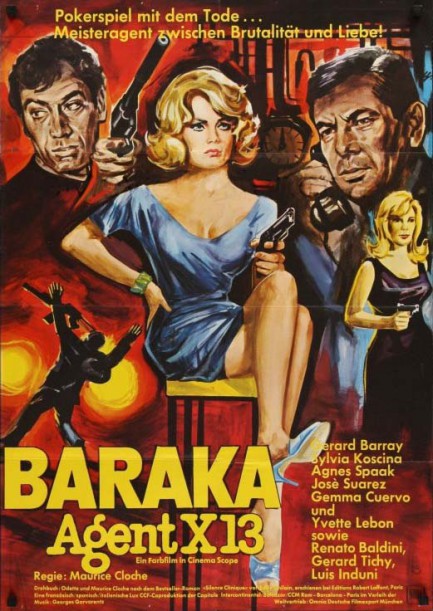 ---