Nowhere to run, nowhere to hide.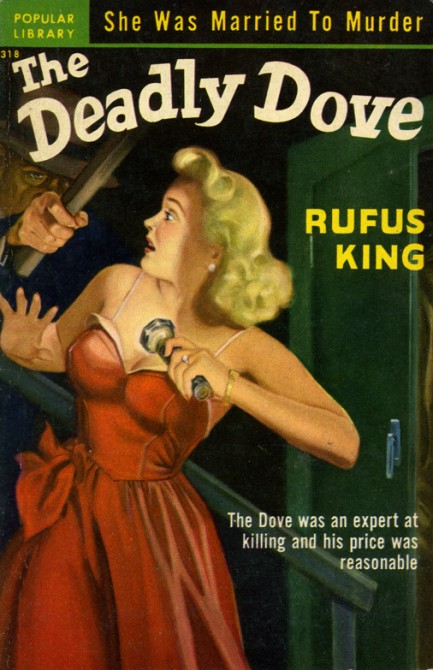 Above is the cover of Rufus King's 1945 mystery The Deadly Dove, which isn't a particularly notable book, except that it demonstrates one of the time-honored motifs in pulp cover art—the woman fighting for her life. We've cobbled together a small collection of such covers, with art by Robert Hilbert, Robert Stanley, and others. We're curious, but unfortunately have no way of knowing, how readers reacted to these depictions when they first hit newsstands. There are probably some examinations of that question out there somewhere, but not in a place where we can find them. To our contemporary eyes, though, some of these images seem brutal to the extent that if someone actually saw us holding one in a store, we'd be like, "Oh this? Not mine. No, no, no. Found this uh, on the floor and was just, er, putting it back on the shelf. No, I was actually buying this copy of Genital Warts and U." Okay, maybe that's a bit of an overstatement. You get the point, though. But violent or not, there's no denying the artistry on display on these covers. Thanks to various Flickr groups for some of these, by the way. In other news, that long delayed internet installation is so close we can almost taste it. How much you wanna bet it all fails spectacularly?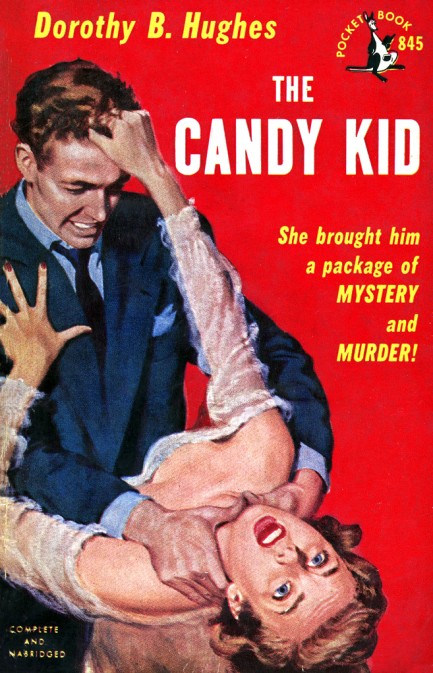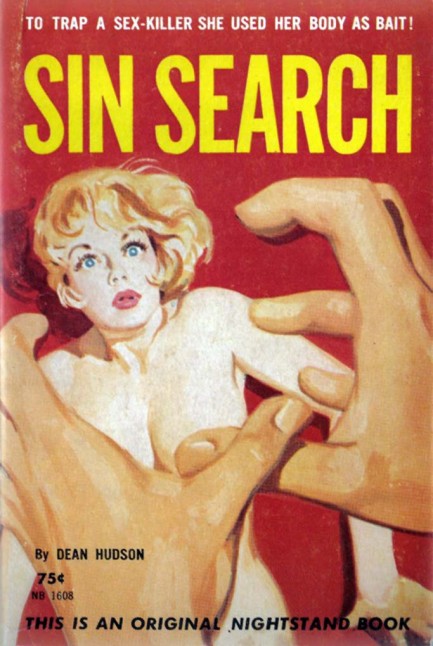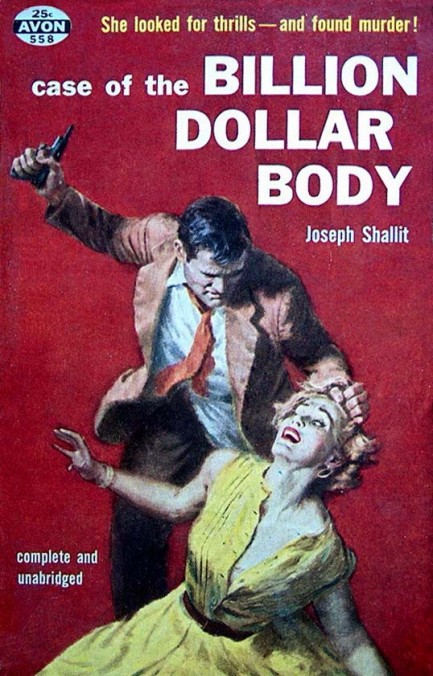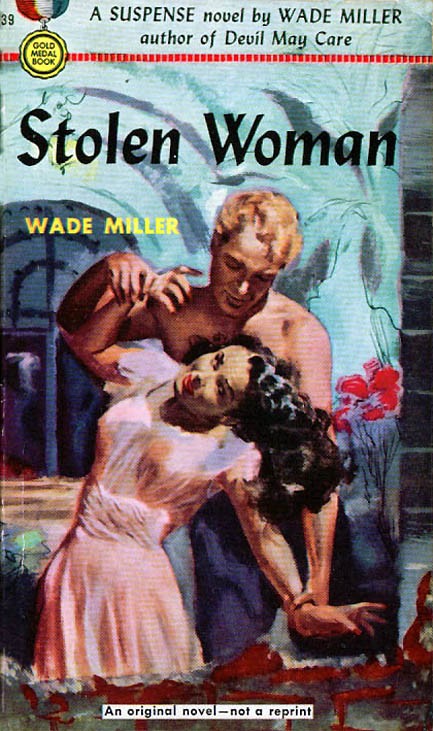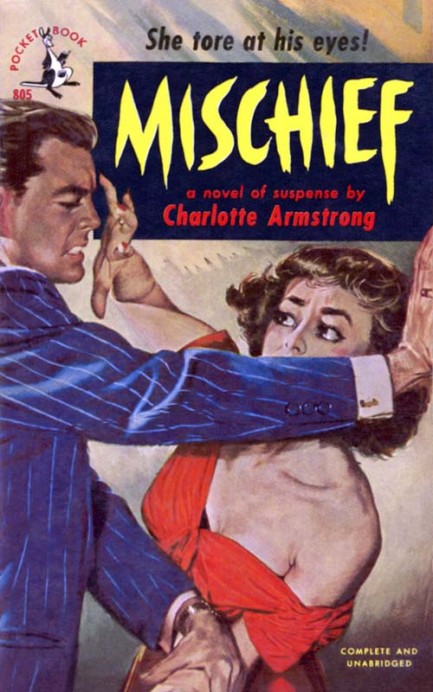 Rufus King
,
Alfred Viazzi
,
Allan Barnard
,
Dorothy B. Hughes
,
Dean Hudson
,
Joseph Shallit
,
Wade Miller
,
Charlotte Armstrong
,
Dolores Hitchens
,
James M. Fox
,
James Benet
,
David Dodge. cover art
,
literature
---
Yes, you're definitely fabulous, but I said to bring a wetsuit, not a jumpsuit.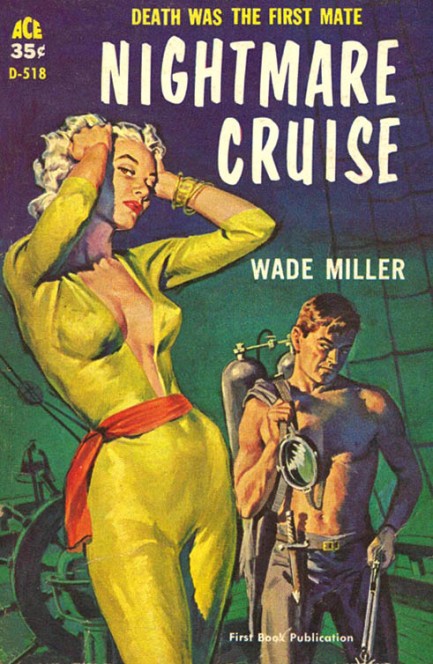 Nightmare Cruise, aka The Sargasso People, was written by Wade Miller, who was not an actual author, but rather a pseudonym for collaborators Robert Wade and Bill Miller. The two also wrote as Will Daemer, Whit Masterson and Dale Wilmer. During the '40s and '50s they published about three-dozen novels, including Kitten with a Whip, which became a celebrated piece of camp cinema starring Ann-Margaret. They also wrote Badge of Evil, which was adapted into Orson Welles' Touch of Evil, a masterful and oft imitated film usually considered the last true noir produced. Miller died prematurely of a heart attack in 1961, but by then the duo's place in pulp history was assured. Wade continued writing, eventually winning the Private Eye Writers of America's 1988 Lifetime Achievement Award, and 1998 City of San Diego Local Author Achievement Award. We'll discuss his noteworthy solo output at a later date.

U.S.A.
,
Private Eye Writers of America
,
Nightmare Cruise
,
The Sargasso People
,
Kitten with a Whip
,
Wade Miller
,
Robert Wade
,
Bill Miller
,
Will Daemer
,
Whit Masterson
,
Dale Wilmer
,
Ann-Margaret
,
cover art
,
literature
---