There's nothing up my sleeve except more of me.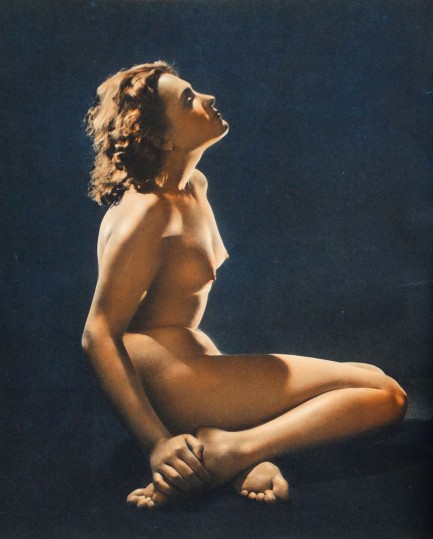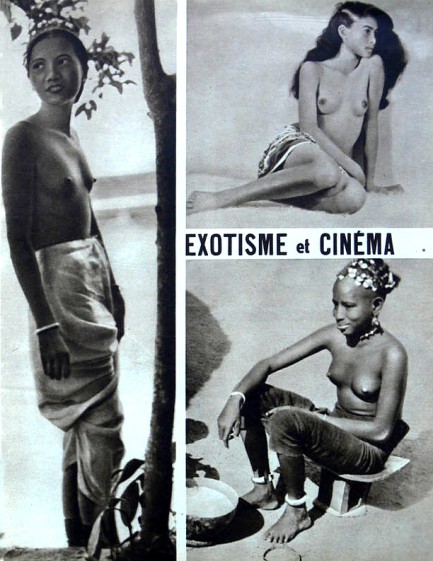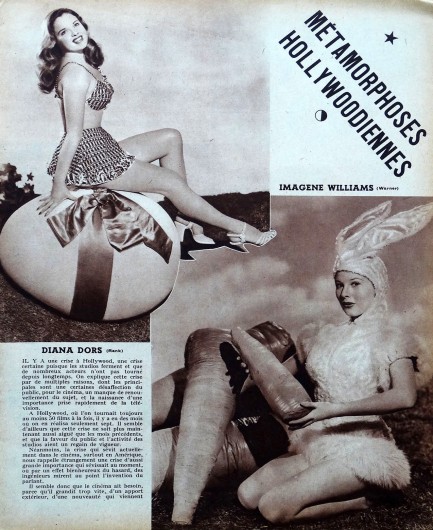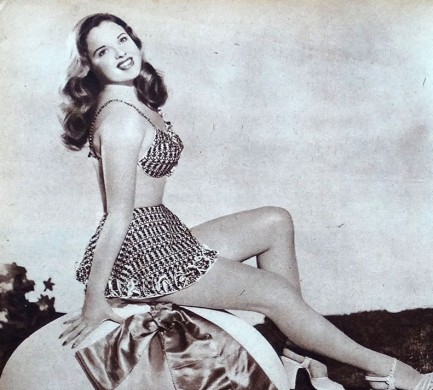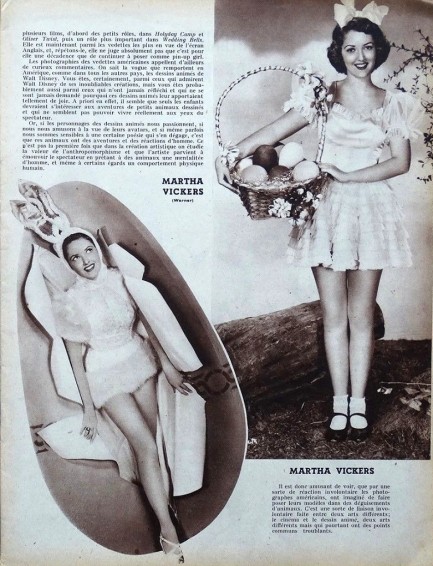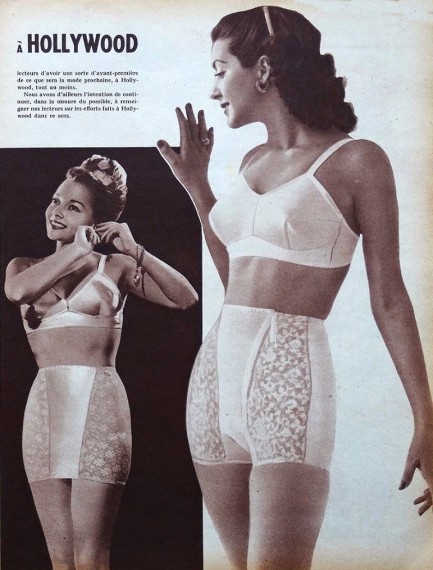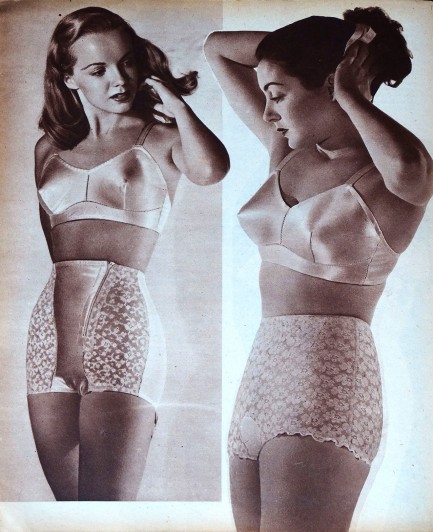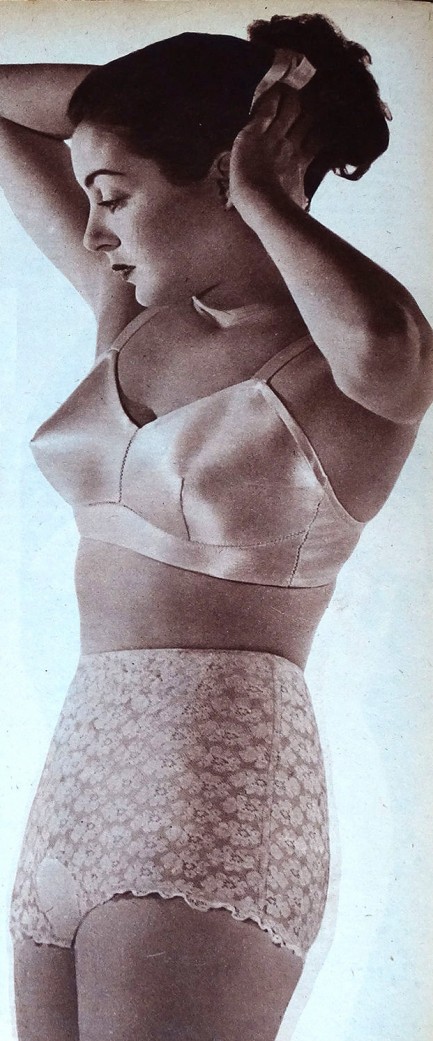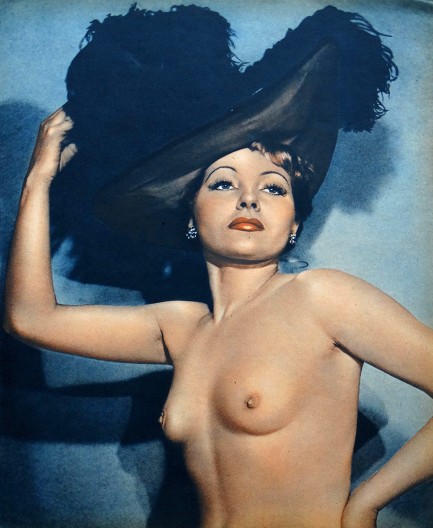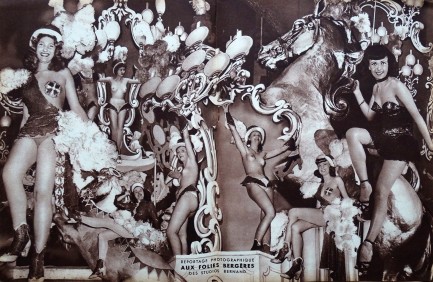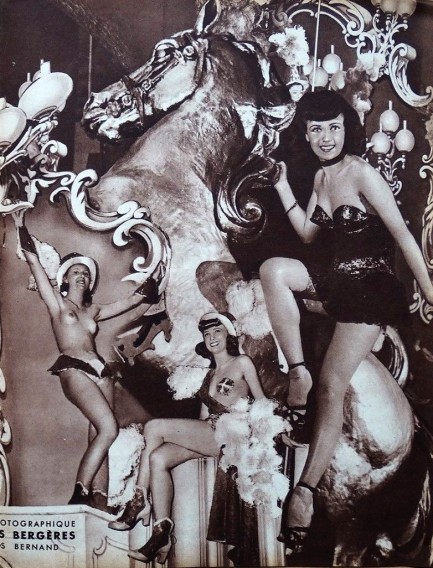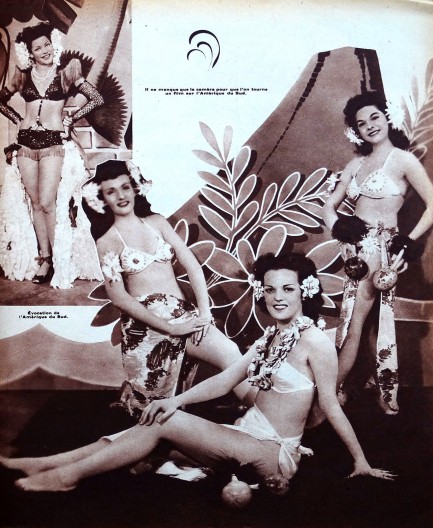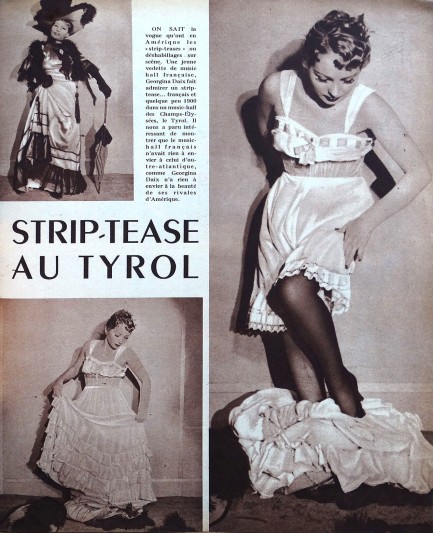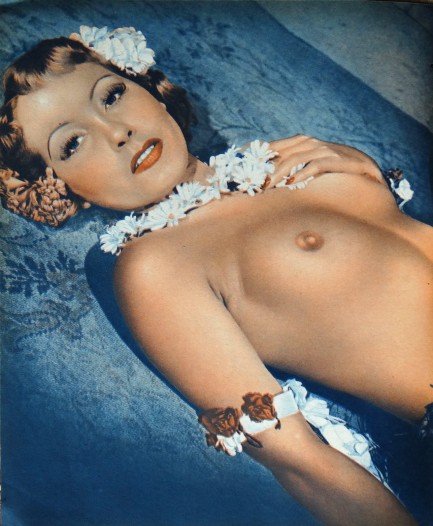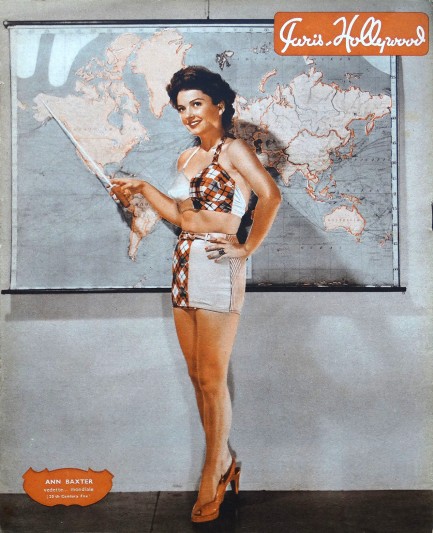 Above, Paris-Hollywood magazine published in 1949, with a bare-shouldered Jane Russell on the front cover and Anne Baxter (spelled Ann by editors) gracing the rear. Baxter is pointing out Alaska on a wall map, probably explaining that she'd need a parka and snow shoes if she ever went there, rather than the undies and heels she's wearing. Inside the issue you get showgirls, models in lingerie, and celebs dressed as bunnies. Was it Easter? No idea, because Paris-Hollywood came without publication dates during these years. However, the front cover noted that Russell was starring as Calamity Jane in the film Pale Face, aka The Paleface. Since that appeared in France in mid-February and promotional efforts usually occur in advance of a film's premier, or at least around its opening date, we suspect the issue was published in February or March of 1949.
---
She's an accident waiting to happen.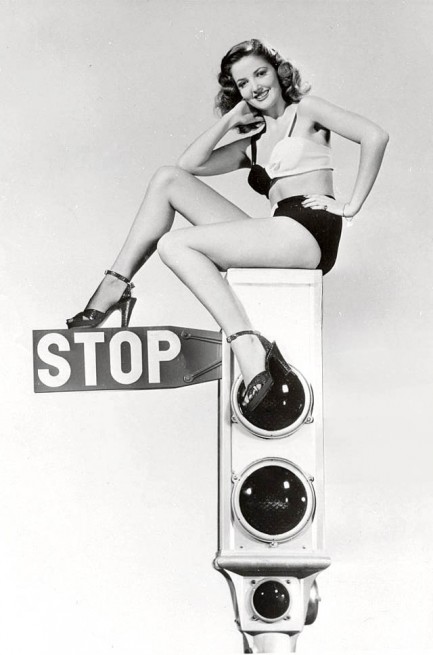 This photo shows American actress and iconic beauty Martha Vickers, who had been named Miss Danger Signal by the Motor Vehicle Bureau of California in order to publicize its anti-accident campaign. She was chosen because, apparently, she had never had a traffic mishap. At least until it was time to climb down off this traffic signal, we imagine. The shot was made in 1946.


---
Everybody who was anybody got inside.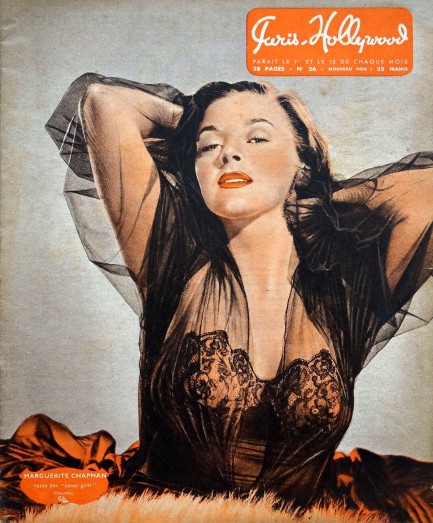 Above and below, scans from the French show-biz and showgirl magazine Paris-Hollywood, issue 26, from 1948. The front cover features Marguerite Chapman, the rear Arlene Dahl, and in between you get Cyd Charisse, Patricia Roc, Martha Vickers, Alexis Smith, Anne Jeffreys, Luce Feyrer, Edwige Feuillère, Marlene Dietrich, and other luminaries. That's quite a collection of celebs. In upcoming years the magazine would spend more time on cabaret dancers, but its early issues were all about international stars. We picked up a few of these in Paris a while back and we'll get to some detailed scans of those soon. In the meantime, you can see more from Paris-Hollywood here, here, and here.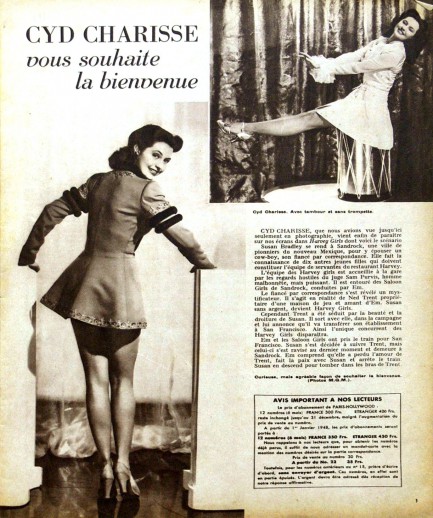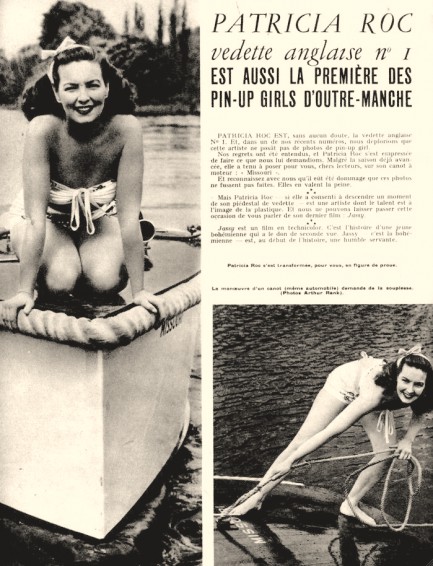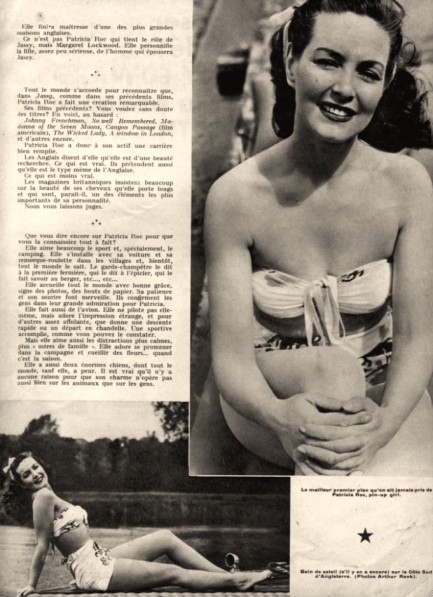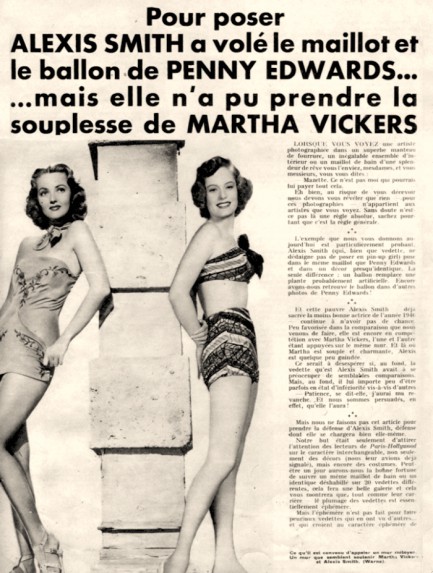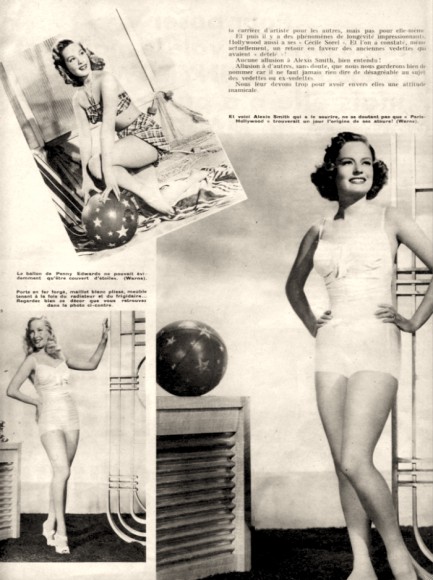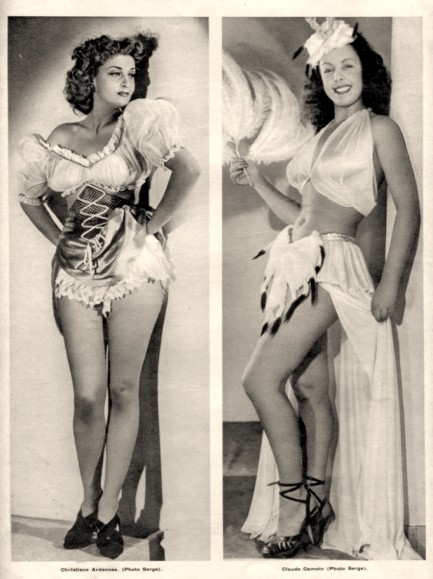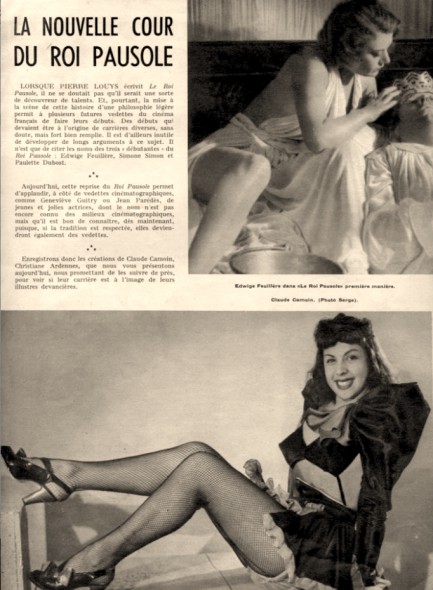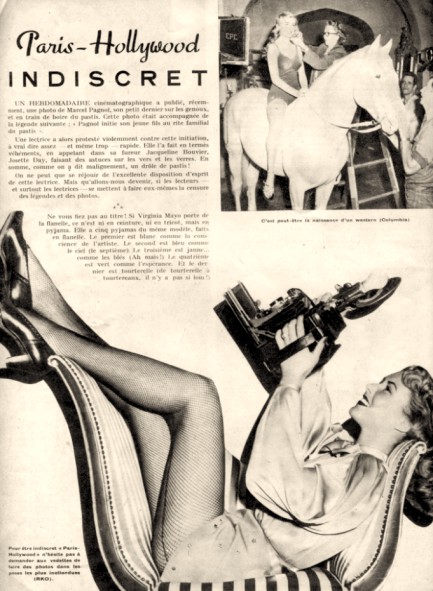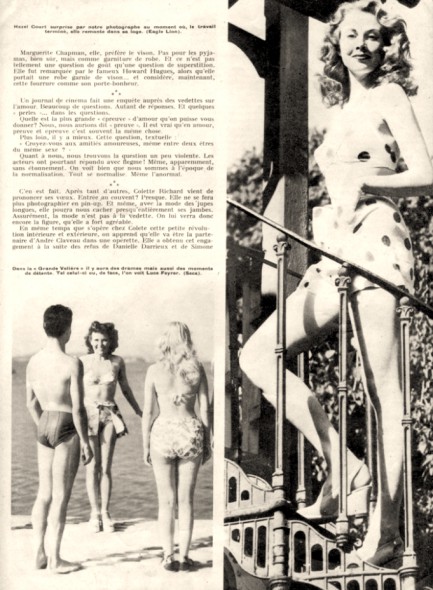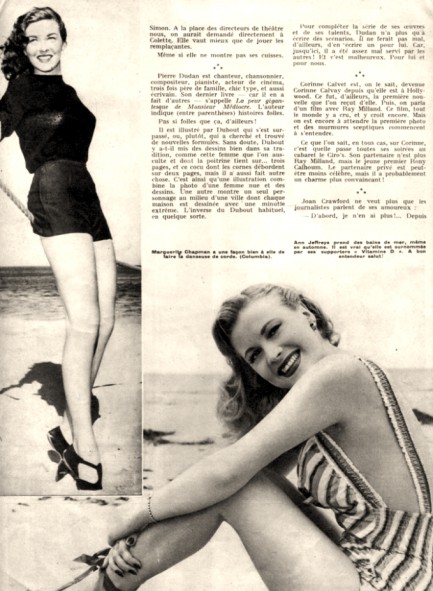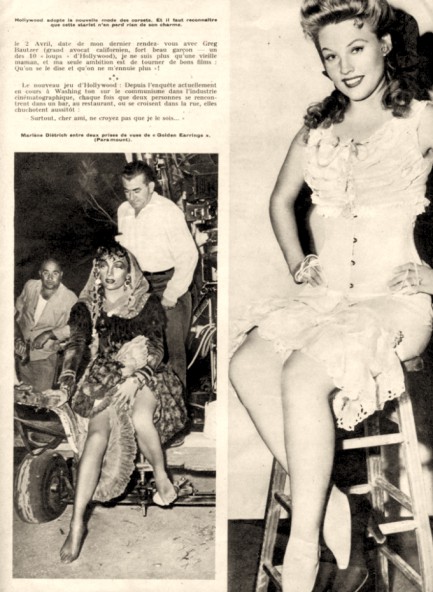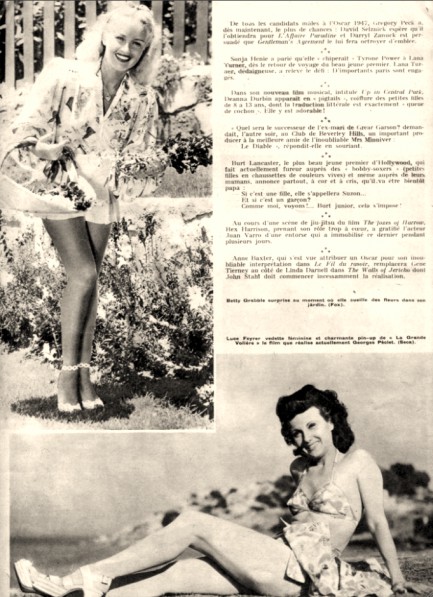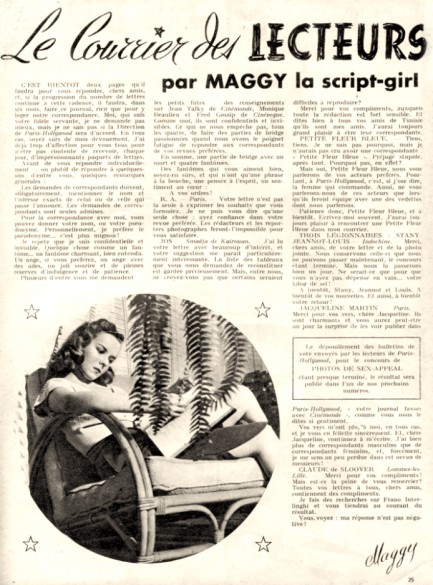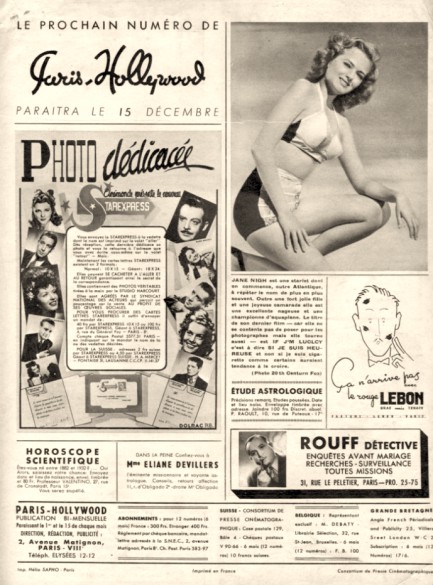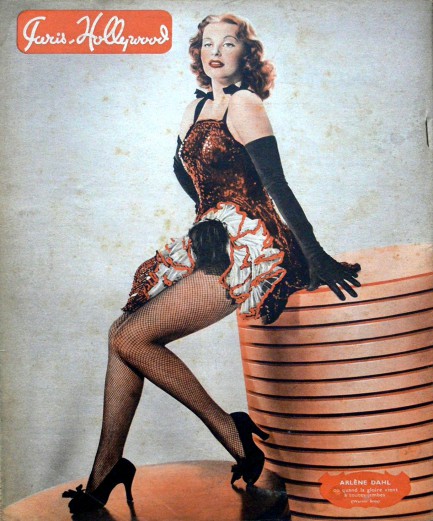 ---