It's a Delight from beginning to end.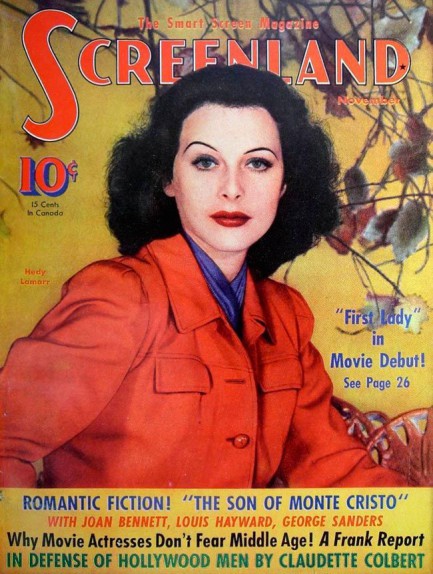 Above and below are assorted scans from an issue of Screenland published this month in 1940. The issue we posted previously was from 1923. In the intervening years contributor Delight Evans had become editor, and as a result had become one of Hollywood's most powerful starmakers. Evans was uniquely talented and got her break when, as a fifteen-year-old, she had a story purchased by Photoplay. That was in 1915. By 1917 she was working for Photoplay in Chicago, and quickly ascended to an associate editor position there. At least one online source says she was an editor at Screenland by 1923, but even for someone that gifted twenty-three is a bit young to be helming one of America's biggest magazines. We have an issue from December 1923 and it was Frederick James Smith in the corner office. But Evans was in charge by at least 1934, which we can confirm because we have an issue from that year too. When did she actually take the reins? No idea. This is where it would be nice to click over to a Wikipedia page or something, but she doesn't have one. A trailblazer like this—can you believe it? But we shall dig. Evans needs some online exposure, so we'll see what we can do. Twenty-one scans with a galaxy of stars below.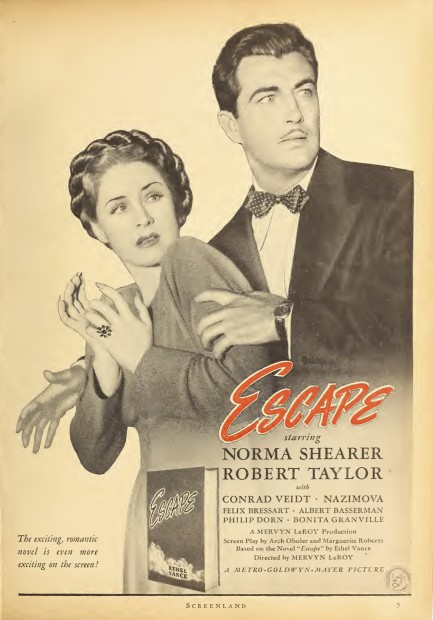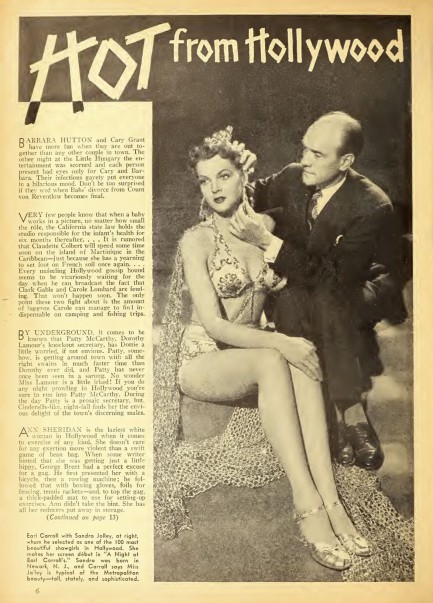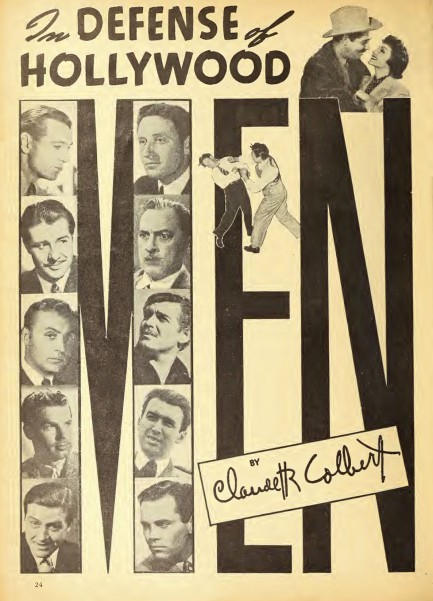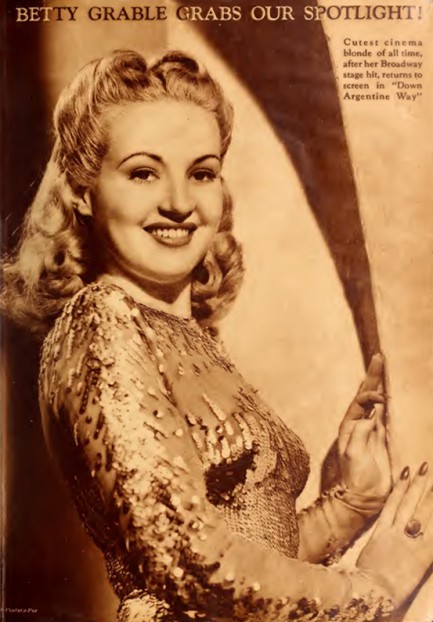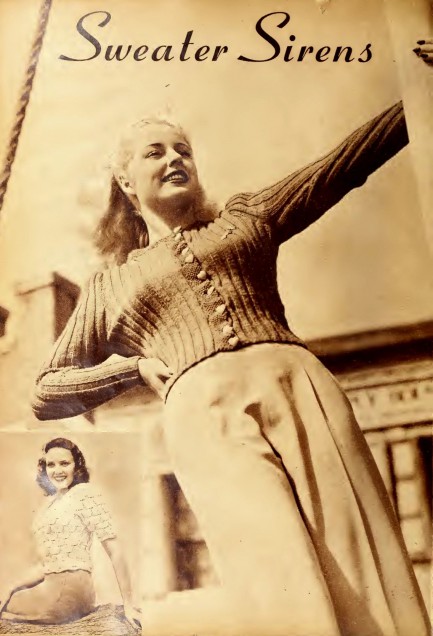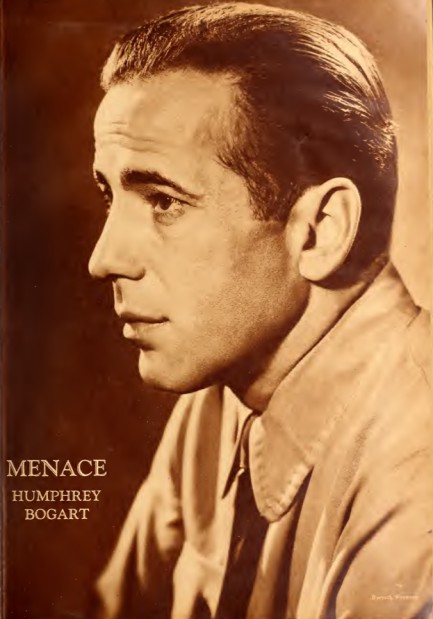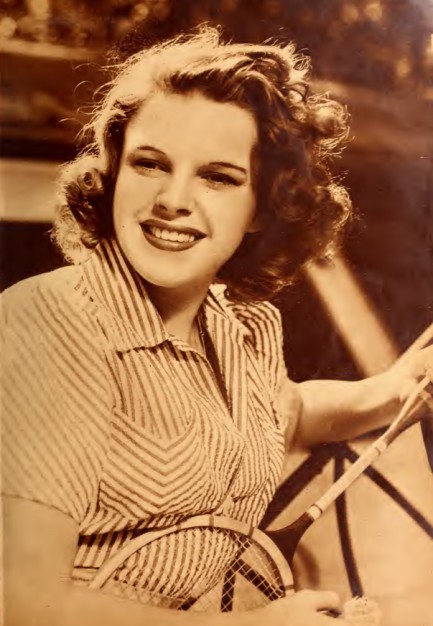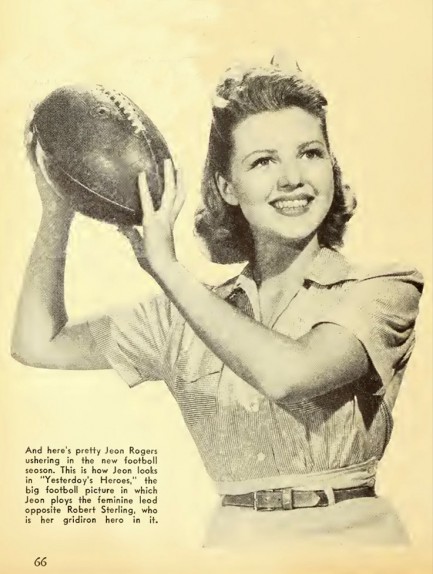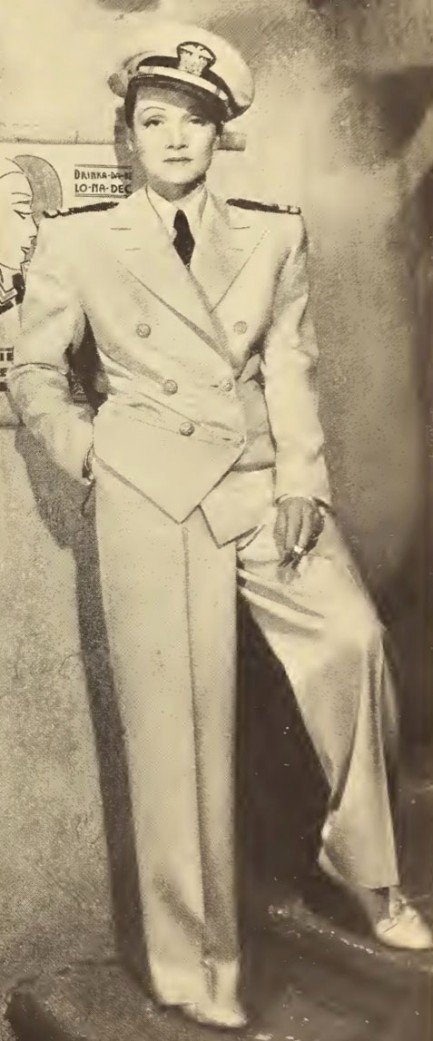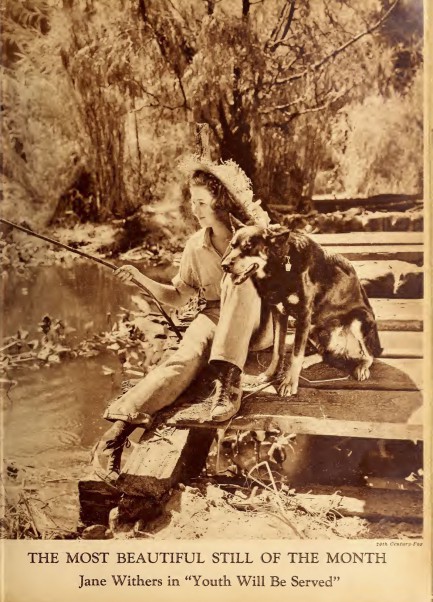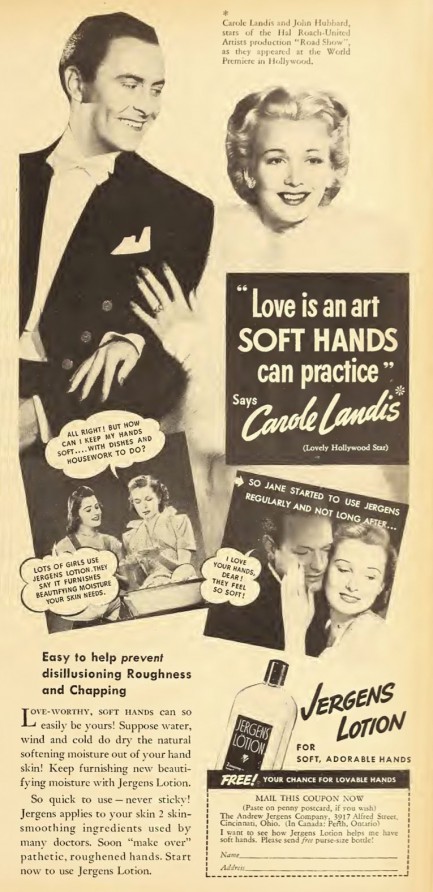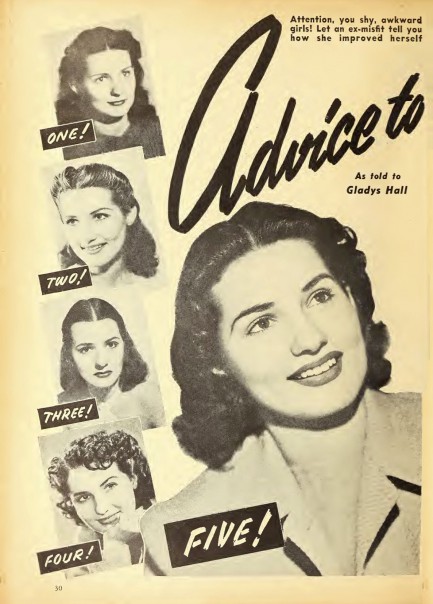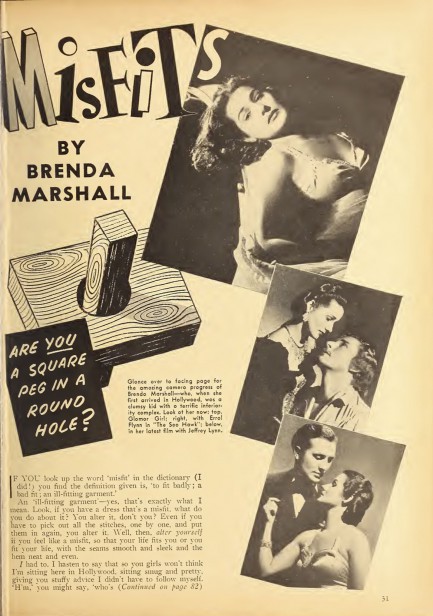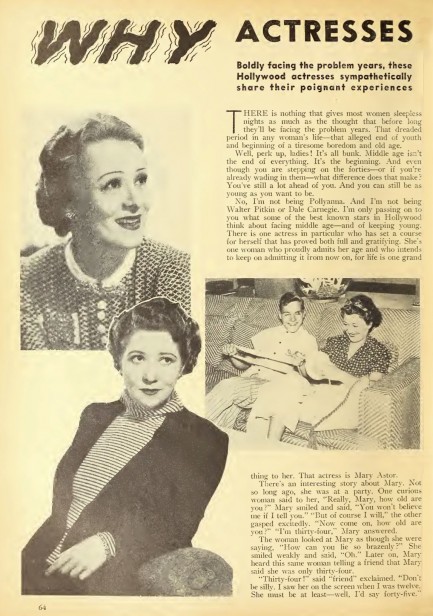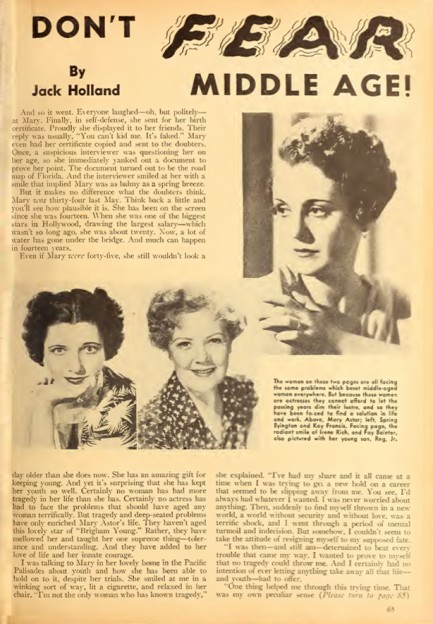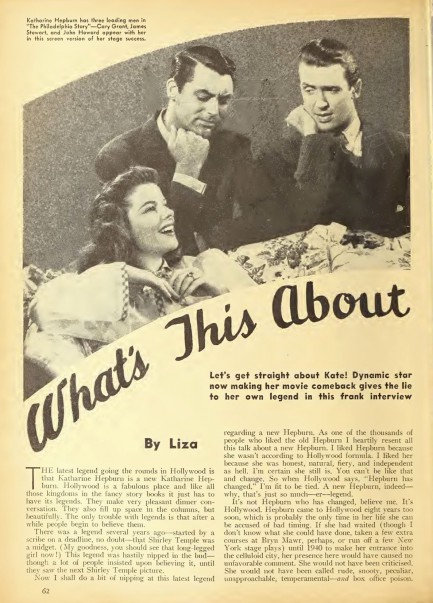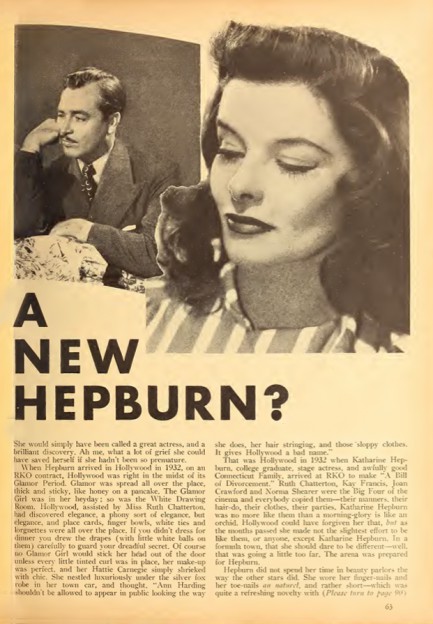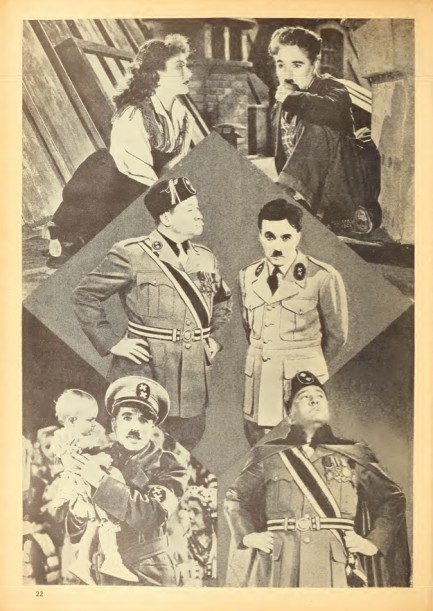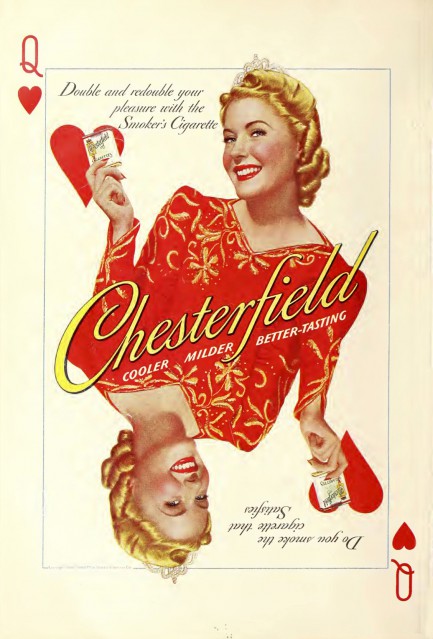 ---
They only have eyes for you.
We were researching our recent post on fascist-era femme fatale Isa Miranda when we stumbled across fourteen sets of eyes from some of the most famous starlets of the 1930s. They were on a Brazilian fashion blog (seemingly defunct, since it hasn't been updated for more than a year), and we gather they came from a book—Fashion at the Time of Fascism—which we'd love to read if we could find a copy. Anyway, just a little eye candy for Friday.


---
New memoir outs pretty much everyone in 1940s Hollywood.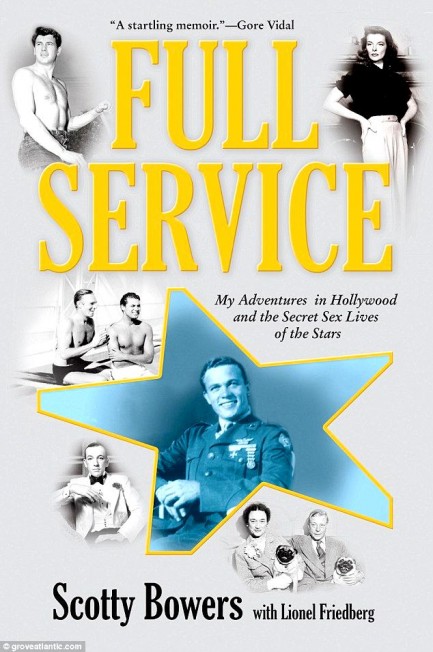 Every year, a raft of Hollywood tell-alls hits the newsstands, all claiming to be filled with juicy revelations, with only a scant few actually delivering on that promise. Scotty Bowers' newly published Tinseltown memoir Full Service seems to fall into the latter group. Bowers was a World War II vet-turned-bartender who arrived in Hollywood in 1946 and quickly found that his striking looks opened doors for him. Those doors allegedly led to the bedrooms of such varied personages as Edith Piaf, Spencer Tracy, Cary Grant, Vivien Leigh, and the Duke of Windsor.
Bowers soon became known on the Hollywood fast track as a guy who could arrange trysts for stars too cautious or too shy to manage it themselves, and located sexual partners for Vincent Price, Katherine Hepburn, Rock Hudson and scores of others. Some of his claims are just jawdropping. Among them: he says he procured about 150 women for Katherine Hepburn, had threesomes with Cary Grant and Randolph Scott, and learned Spencer Tracy was bi-sexual only when, in a drunken stupor, the star "began nibbling on my foreskin."
There's always a degree of scepticism aroused by books like these, but Full Service dovetails with rumors that have been floating around Hollywood for decades, and has been endorsed by Gore Vidal, who claims to have been privvy to much of what Bowers describes and has called the book "as revelation filled as Hollywood Babylon." Predictably, the relatives of some of the stars mentioned in the book are not happy with its content, but Bowers steers clear of any true libel and probably can't be sued. As to why it took him so long to reveal his many secrets, he said in an interview with the New York Times, "I'm not getting any younger and all my famous tricks are dead by now. The truth can't hurt them anymore."
---